Best 3 Cup Rice Cooker
I love creating free content full of tips for my readers, you. I don't accept paid sponsorships, my opinion is my own, but if you find my recommendations helpful and you end up buying something you like through one of my links, I could earn a commission at no extra cost to you.
Learn more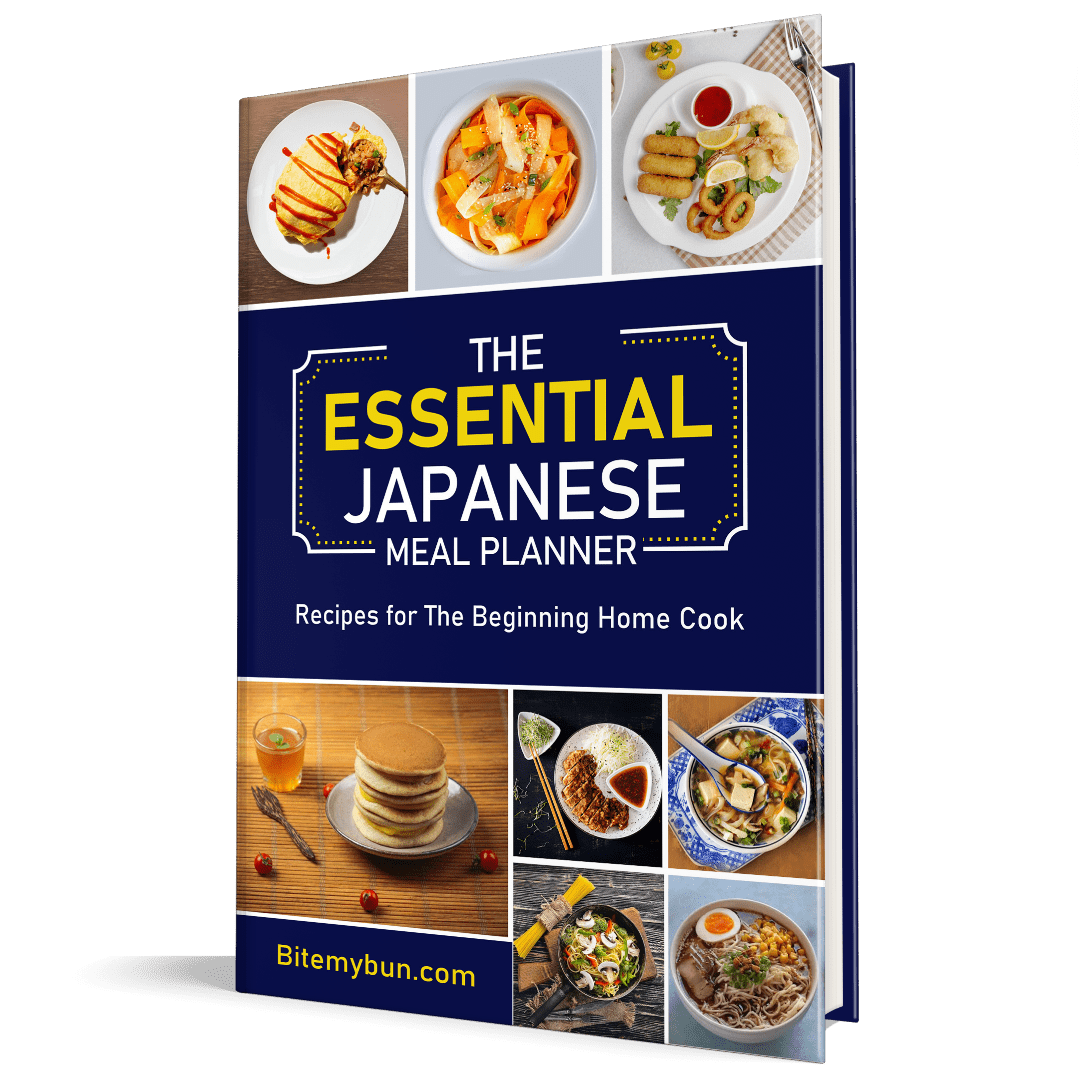 Check out our new cookbook
Bitemybun's family recipes with complete meal planner and recipe guide.
Try it out for free with Kindle Unlimited:
Read for free
It is undeniable that rice is one of the most popular dishes in the world. It is widely consumed in Asia and Africa, two of the most populated continents in the world. Rice, if prepared well, goes with practically everything. Today, the methods of cooking rice have greatly improved, and this has led to an increase in the variety of dishes that can be prepared with rice, each with its own unique flavor and texture.
Rice cookers have made the preparation of rice much more comfortable, just with the press of a button, you get a perfectly cooked rice, which will be kept warm till when it is ready to be served. But it is essential to get the right cooker because the wrong cooker can cause a cooking disaster. Between burnt bottoms, rice sticking to the pots and boil overs on the stove, wrong rice cookers can be a bit of a hassle to use.
In this article, we will be talking about the best 3 cup rice cooker, how to select a rice cooker, and the general questions usually asked about rice cookers. But before we go into all that, let's first consider some of the benefits of rice cookers.
10 Tips to Save a Bundle on Asian Ingredients!
Introducing our brand new FREE PDF guide: "Saving Secrets: Unveiling the Art of Saving Money on Asian Ingredients" It's your first newsletter email, so start saving today! 📚🧧
We'll only use your email address for our newsletter and respect your privacy
Benefits of Rice Cookers Why You Should Have
Apart from the undeniable fact that these appliances make rice preparation faster and easier, they also offer other advantages, which we will be listed below.
Affordable Portable Cooking Appliance
This appliance is very much ideal for people with small kitchens or people who live in a college/dorm. It can actually be used to prepare other food items, a good rice cooker can cook meat, fish, and varieties of vegetables together with rice, of course.
Travel Cooking
Rice cookers are also ideal for people who are planning for a trip or people who travel a lot. If you are road tripping or on a cabin stay, you can quickly prepare a simple dish, something like a baked tandoori chicken with rice pilaf. Less cooking more holiday.
Convenience
I've heard a lot of complaints like " my rice boils over when I cook it on the stove" or " if I cook brown rice, it usually boils dry, or it boils over."I've experienced similar problems in the past, all these have been taken care of by the rice cooker.
The rice cooker gets the job done without any fuss, just wash your rice, put it in the rice cooker then go about your other activities.
Consumes Less Electricity Than Cooktops
You get to save the cost of electricity with rice cookers; these appliances consume significantly lesser units of electricity than electric cooktops.
Most rice cookers do not consume more than 500 watts per hour on cook setting, but the average small electric two-burner cooktop consumes approximately 1000 watts per hour. The rice cooker only consumes about half the amount of energy consumed by a cooktop
Less Heat in the Kitchen During Summertime
Usually, most rice cookers do not let out heat, the heat is generated in the cooker and kept inside it to cook the rice, unlike cooktops where the heat is generated on open plates, since the plates are open, heat escapes to the atmosphere in the kitchen and in summertime, the heat will increase the already high temperature of the kitchen.
Best 3 Cup Rice Cooker That Popular in the Market Right Now
This is another one of the finest appliances produced by aroma housewares. This device is specially designed for minimal, everyday use with the capacity to take up to six cups of cooked rice. This unit is very much similar to all of the other aroma rice cookers, the only significant difference is the quantity of rice it can take at a time. And as with all other Aroma cooking appliances, it is an excellent option for your kitchen.
In case you do not know, this cooker, like other aroma rice cookers, is very versatile, i.e., it can be used to steam other dishes such as vegetables, meat dishes Jambalaya and so on. The cooking function and the steaming function can be operated at the same time, as a matter of fact, it will be better to work both at the same time to reduce total time spent on preparing dishes. But even with the two functions, this unit can quite match up to the capabilities, performance, and standard of restaurant-level dining.
This model is actually one of the new and improved "set and forgets it" units. This machine is entirely independent after you set the operations. You do not need to stay with or continuously check on your rice when cooking, you can go do other things while your rice is cooking without worrying about the food getting burnt or overcooked in case you get so preoccupied that you forget the food in the cooker. The cooker automatically switches to keep warm mode immediately; the rice is done to an acceptable level.
The rice cooker is pot-styled, so you can be assured of a thorough cook every time. It can be used to prepare all kinds of rice, and it can perfectly cook between 2 to 6 cups of rice at a time, It also comes with a detachable steamer located above the cooking chamber which is used for steaming other food materials while preparing the rice and a tempered steel glass lid that allows you to keep an eye on your food when passing by.
This unit has a nonstick inner pot with an aluminum steam tray. Other accessories are a rice measuring cup and a rice spatula.
Pros
Can be used as a steamer as well as a cooker
Independent machine can be operated easily
Quality cooking standard
Comes with additional accessories
Cons
It can be quite messy, it spews out water when left alone.
Automatic keep warm feature can cause the rice to turn brown when left alone for too long.
This cool appliance is an excellent option for individuals who are on a budget or are looking for relatively good value for a meager price. The most notable thing about this unit is its affordability, but even with its cheap price tag, it still packs some impressive abilities. It is quite fast and efficient, you only need to wait for about 20-30 minutes for your rice to be ready.
After cooking for 30 minutes, the rice maintains a soft texture, and in case you're not prepared to eat just yet, the keep-warm function is available to keep your rice fresh for when you will want it. This cooker can also be used as a steamer, it comes with a removable steaming basket where you put the food item you intend to steam. Steaming is a healthier option for most food than frying or baking.
Like the other cookers in this list, this cooker can be used to prepare a variety of dishes, including soups, stews, and even oatmeal.
The physical features of this cooker include a removable nonstick inner cooking pot and a tempered glass lid for easy monitoring of the food (if you want to). The bowl and the glass lid are both dishwashers safe for easy, effortless cleaning.
There are lights on the body of the device to indicate if the rice is still cooking or being kept warm.
The handle is made of a cool-touch plastic so you can easily pick up the lid anytime you want to, the cover also has a steam vent to let out steam, keeping the temperature steady through the cooking process.
Additional accessories on this cooker include a plastic serving spoon and a measuring cup for correct measurement of rice into the cooker.
Check the full black and decker review here
Pros
Speedy and efficient device
Can be used as a steamer as well as a cooker
Dishwasher safe parts
Very affordable.
Cons
Rice tends to stick at the bottom of the pot
Water can spew out of the vent in the lid.
Check prices and availability here
The Micom rice cooker is an update on the popular NS-LAC05XA 3 cup rice cooker. With that noted, It is a remarkable cooker that comes with a lot of different cooking options. We choose it as our third pick for several compelling reasons.
First, like the previously mentioned cookers in this list, it can cook any type of rice, say it, brown rice, long-grain rice, GABA brown rice, wild rice, and even sushi rice. If you're in a hurry, it has a quick-cooking feature that allows you to prepare your rice meal quickly and you can also cook oatmeal and other food materials
Furthermore, the unit has a triple heater design, which generates heat from the bottom, side, and the lid, allowing quick and even transfer of heat through the cooker. Lastly, it comes with Micom technology, a unique feature available in most Zojirushi's cookers; this feature adjusts cooking items and temperature automatically.
Pros
Comes with multiple cooking options
Made of stainless steel for increased durability
Comes with a triple-heater design for quick and even transfer of heat
Comes with a recipe book with easy to follow instructions
It comes with embedded Micom technology.
Cons
Does not have additional accessories
The lid is not removable
Not dishwasher safe.
Like all the other cookers in this list, this cooker is very unique, first, with its striking appearance featuring a pink-colored finish and a digital interface on the top. It can cook up to three cups of rice and even other food materials. With the usual features available on similar rice cookers, it has a built-in timer that helps you keep track of how long your food has been cooking and also 8 different menus to choose from. The menus contain the various cooking functions you can make use of.
It also has a cancel feature that allows you to replace a command, in case you make a mistake, or you changed your mind about the choice you made. It also has a keep warm feature and slow cook option.
Its pink coloring is quite catchy and will always draw your attention anytime you walk around it, it will also keep you alert as you program its cooking settings.
It also comes with additional accessories such as; a spatula, measuring cup, steamer, and even a recipe book.
Pros
A beautiful pink colored finish
A digital display featuring a lot of different cooking options and a cancel button
Comes with additional accessories
Cons
Not dishwasher friendly
Pink color may not complement the aesthetics of some kitchens.
Check prices and availability here
If you are a busy individual who rarely has time to prepare meals, then this rice cooker is the right option for you. This unit is straightforward, efficient, and fast to use. For a giveaway price, this unit packs some serious capabilities. It is excellent for small families, individuals, and students because of its small size and low cost.
The IMUSA can take up to 6 cups of cooked rice, which is ideal for 1-2 servings. It can also be used to prepare other dishes apart from rice, such as vegetables, oatmeal, etc.
It also has a warming feature, which you can use to reheat your previously prepared meals and make them right as new. It is energy efficient as it doesn't consume a massive amount of electricity and it takes less cooking time.
The device automatically switches to keep warm mode once the food is done to a particular level so you can leave the food in the cooker until you are ready to eat it.
Pros
Very quick and efficient
Has a warming feature that allows you to reheat your previously prepared meals
Very cheap and affordable
Cons
Rice tends to stick to the inner pot when left in the pot for too long
Sometimes, it turns rice to brown.
Check prices and availability here
---
The Thing to Consider When You Buy 3 Cups Rice Cooker
Many things must be taken into account when choosing a rice cooker. You need to keep the following in mind when looking for a rice cooker, it will help you get a device that will suit all your needs and preferences. This is what you need to look at:
Cooking Insert:
Ensure that the rice cooker has a cooking pot with a nonstick coating. It must also be removable for easy cleaning and proper maintenance. It is even better if the kitchen accessory is dishwasher safe, as it will make your work even more comfortable.
Timer:
A timer is a necessary function to have in a rice cooker if you want to enjoy the advantages of cooking rice without having to supervise it always. In addition to being able to set cooking time, some advanced rice cooker models also have an additional timer that allows you to set the start time of the cooking cycle. With this timer function, you can add ingredients to the rice cooker and set the timer 23 hours in advance. This feature is useful if you have been out for several hours and want to return to a plate of freshly cooked rice dish.
Automatic keep warm setting:
This is another useful addition to the rice cooker, it automatically switches the device to the keep warm setting at the end of the cooking time. In addition to preventing the rice dish from burning or overcooking, it will keep it warm for hours until it is ready for consumption.
Tempered glass lid:
Most cheap rice cookers have plastic or metal lids. The problem with these covers is that they do not allow you to view the content without lifting the cover. Lifting the lid releases heat inside the cooker and disturbs the cooking temperature, so avoid it at all costs. A glass lid is preferred in the case of a rice cooker since it allows you to look inside without lifting the lid.
Accessories:
While it is not an absolute necessity, it shouldn't hurt to get additional accessories included in the package. We will still talk about accessories that are useful in your rice cooker: the steam basket, plastic or wooden spoons, a measuring cup, and a cookbook.
How to Cook Rice Using a Rice Cooker
Measure the rice with a cup and put it in the pan.

Some cookers have a removable bowl or pot, while others should place rice directly in the pan. Most of the time, rice cookers come with a measuring cup that can take about 180 ml of water. Alternatively, use a standard measuring cup.

1 cup (240 ml) of raw rice yields between 1 1/2 cup (360 ml) and 3 cups (720 ml) of cooked rice, depending on the variety.

Rinse the rice if necessary

Many people prefer to wash rice to remove pesticides, herbicides, or contaminants that may be present. Some less modern milling practices also create broken grains that release excess starch in the rice, which must be rinsed to prevent the rice from sticking together. If you decide to rinse the rice, put clean water in the bowl, or keep it under the tap.

Rinse by adding water until the rice is completely immersed. Drain the water through a sieve or slowly tilt the bowl while blocking the falling rice grains by hand. If the water appears discolored or full of floating pieces of broken rice or dirt, wash a second or third time until the added water seems relatively clear.

Measure the water

Most rice cooker instructions recommend cold water. The amount of water added will depend on the type of rice you are cooking and the moisture you prefer. There are often graduated marks inside rice cooker that indicate how much rice and water to add or the instructions on the rice package.

Alternatively, use the following suggested amounts based on the variety of your rice, but keep in mind that you can always change them in the future if you prefer the rice to be softer or chewy:

Long white grain – 1 3/4 cups water per 1 cup rice (420 ml water per 240 ml rice)
White, medium grain – 1 1/2 cups water to 1 cup rice (360 ml water to 240 ml rice)
Short white grain – 1 1/4 cups water per 1 cup rice (300 ml water per 240 ml rice)
Brown, long grains – 2 1/4 cups water per 1 cup rice (520 ml water per 240 ml rice)
Sold as "boiled" (not half-cooked at home) – 2 cups of water for 1 cup of rice

For Indian-style rice, such as Basmati or Jasmine, less water is required as you want the driest rice; do not use more than 1½ cups of water per 1 cup of rice. Use only 1 to 1 if you washed the rice first. It is good to add bay leaves or cardamom pods directly to the rice cooker to improve the flavor.

If desired, soak rice for thirty minutes

This is not mandatory, but some people do this to reduce cooking time. Soaking can also make cooked rice stickier. Use the amount of water measured above to soak the rice at room temperature and use the same water for cooking.

Add flavor (optional)

The flavor should add to the water before lighting the rice cooker so that the rice absorbs these flavors during cooking. Many people prefer to add salt to taste. Butter or oil is another standard option. If you are preparing Indian-style rice, add some cardamom seeds or a bay leaf.

Push the rice grains sideways and below water level

Use a wooden or plastic utensil to move the rice grains around the pan. Rice that remains on the surface of the water may burn during cooking. If liquid or rice is spilled on edge, wipe the outside of the pan with a towel.

It is not necessary to remove rice below the water level. This can release excess starch and cause thicker or sticky rice.

Check your rice cooker for individual options

Some rice cookers only have an on/off switch. Others have different settings for brown or white rice, or the ability to delay cooking until a certain period has elapsed. You're unlikely to have trouble following just the basic setup, but it's a good idea to find out what each button or option does if possible.

Cook the rice in the rice cooker

If the rice cooker has a removable pan, put in the inner pot and pour the water and rice into the pot. Close the lid, plug the cooker to a power outlet, and press the switch to turn it on. The switch will click, like a toaster, when the rice is ready. In most rice cookers, rice heats until the pan is unplugged.

Do not remove the lid to check the rice. The cooking process depends mostly on the development of steam inside the pan, lifting the top will allow the steam to escape, which may lead to inappropriately cooked rice.
How big is a 3 cup rice cooker?
The average dimensions of 3 cup rice cookers are 9.5 x 9.5 x 7.5 in. while the average weight is 6 pounds.
How much water do I use for 3 cups of rice?
First, this depends on the type of rice you're cooking and to some extent, the kind of rice cooker you're using. The basic rule of thumb is to use 2 cups of water for a cup of rice, but there are situations where your rice cooker may not be able to contain that much or the type of rice you are cooking takes longer to prepare. In both cases, try using a cup and half of water to a cup of rice, and regularly check to see if the water will not be enough so you can add more.
How long does it take to cook 3 cups of rice in a rice cooker?
This depends majorly on the type of rice cooker you are using and the cooking function, for an average rice cooker, it takes between 15 to 25 minutes to prepare 3 cups of rice. But with the quick-cook function which is available on some rice cookers, it can take less than 15 minutes.
How much water do I need for 3 cups of jasmine rice?
Most people recommend 1¾ cups of water for a cup of jasmine rice, so in case of 3 cups of rice, I'd recommend you go for 5 cups of water or 5½ cups of water and regularly check, to make sure the water is enough.
Conclusion
Rice cookers are fantastic appliances as they are beneficial and help to reduce work involved in preparing meals. While cooking your rice and steaming other meals at the same time, you can be out playing with your kids, on your pc getting some work done, or you could just focus on the game on a Sunday afternoon, these devices make cooking more comfortable and more efficient.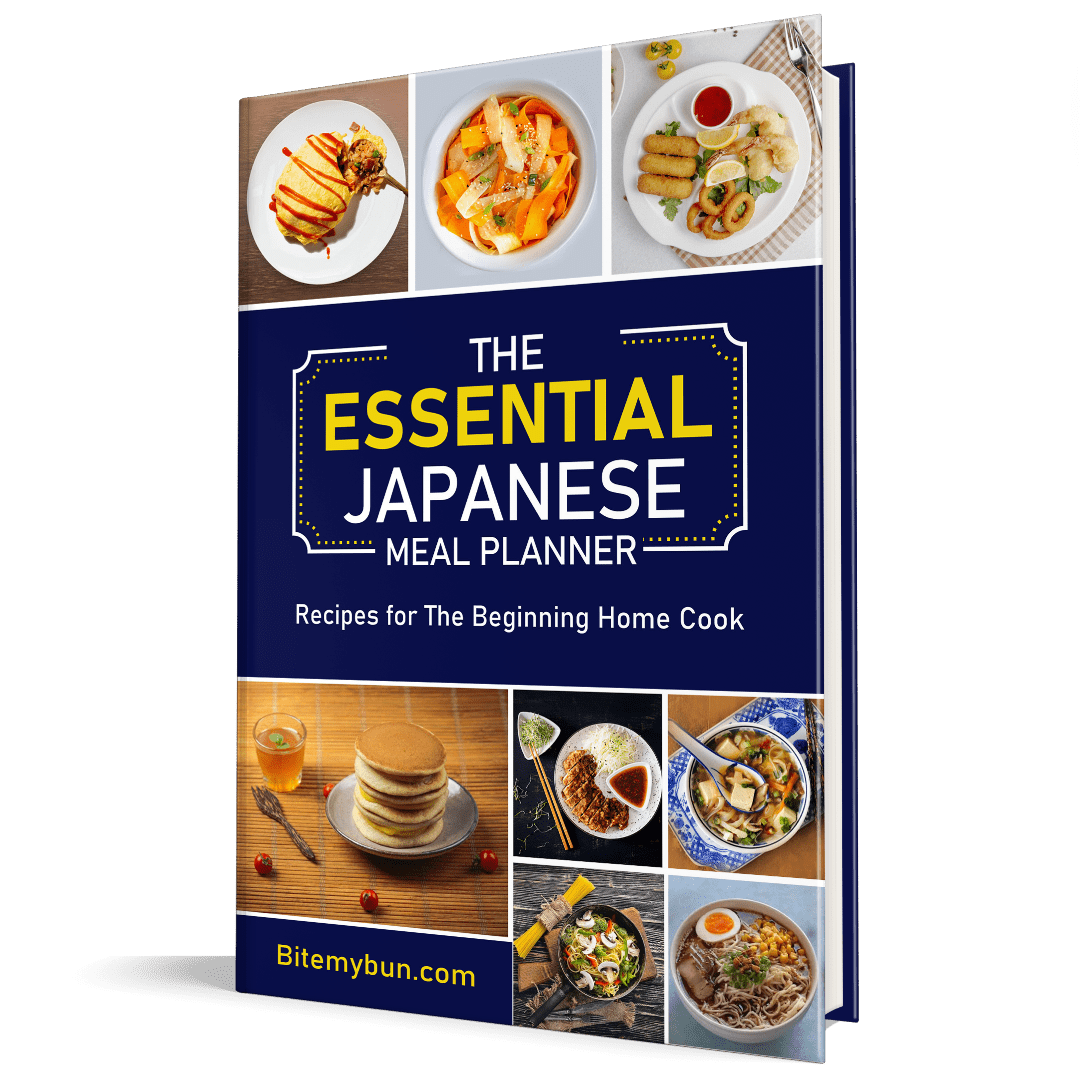 Check out our new cookbook
Bitemybun's family recipes with complete meal planner and recipe guide.
Try it out for free with Kindle Unlimited:
Read for free
Joost Nusselder, the founder of Bite My Bun is a content marketer, dad and loves trying out new food with Japanese food at the heart of his passion, and together with his team he's been creating in-depth blog articles since 2016 to help loyal readers with recipes and cooking tips.