9 Best Copper Kitchen Sets reviewed | affordable to top of the line
I love creating free content full of tips for my readers, you. I don't accept paid sponsorships, my opinion is my own, but if you find my recommendations helpful and you end up buying something you like through one of my links, I could earn a commission at no extra cost to you.
Learn more
Copper cookware is a must whether you're looking for new kitchen equipment for your new home or to replace the ancient nearly-damaged pots and pans in the kitchen.
Gone are the days when only one set of cookware was available to choose from.
You'll discover a multitude of outstanding cookware products today and even discover some that suit your kitchen decor if you want.
As a consequence, narrowing down to a few sets of cookware that actually works can be overwhelming. And, of course, it's essential to make sure that you get the most out of your buy because it's an investment.
Don't you agree with that?
Here's my top choice, the Matfer Bourgeat copper set (available here on Amazon), and you can see the beautiful craftsmenship and how you can clean it:
Fortunately for you, we are well conscious of how cooking equipment has developed and how difficult it can be to get the correct kind of cooking equipment for your requirements.
So we've rounded up the finest copper pots and pans on the market right now to make things a little simpler for you.
Our choice was not only based on functionality and effectiveness but also had a great deal to do with aesthetics. We understand how essential it is to be in love with the equipment available to you.
We will also answer commonly asked questions about copper kitchenware which will give you a bit more insight into copper cookware.
Let's get started!
Also read: why you should choose hammered copper cookware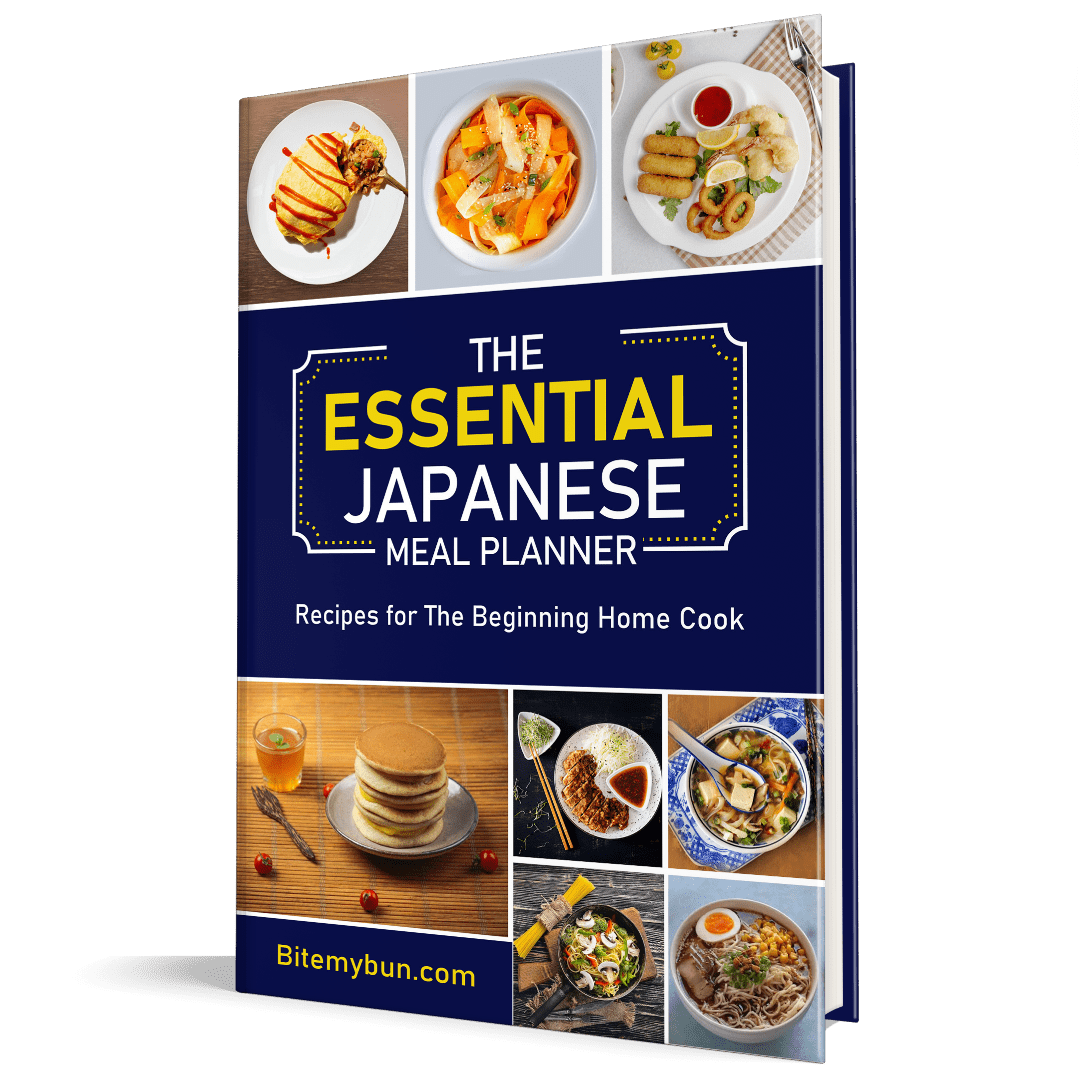 Check out our new cookbook
Bitemybun's family recipes with complete meal planner and recipe guide.
Try it out for free with Kindle Unlimited:
Read for free
Why you should buy copper cookware
If you've never previously used copperware pans, you might wonder what the fuss is all about. Here are some reasons why it makes great sense to have copper kitchen utensils:
They're precise
Copper is an excellent heat conductor and therefore it responds to heat and temperature changes almost immediately. This characteristic is particularly helpful when cooking sauces or to brown and sear meats or any other form of cooking requiring frequent heat changes.
They don't require too much maintenance
Most copper pots have a highly polished interior that allows food to glide straight through to make cleaning simpler.
They're durable
Copper is highly long-lasting. It is not completely unbreakable, but it is both resistant to corrosion and scratching, and if well preserved, it can last you for years.
Aesthetically pleasing
Copper has an impressively lovely design that makes it ideal for the kitchen space as a rustic alluring aesthetic.
The best copper kitchen sets reviewed
Next, we'll present the best items on our list:
The Matfer 915901 8 Piece Bourgeat Copper Set
If you're looking for a simple set of cookware then the Matfe Bourgeat copper pots and pans set is certainly the one for you.
With two and a half millimeters of copper layered between polished stainless steel to produce unparalleled conductivity and the ideal thickness that makes it simpler to resist heavy-duty use, this 8-piece collection of French copper pan is just the best copper set available out there.
It also has riveted handles that are strong cast iron to make sure you have a safe and comfortable grip when you get food off the stove. And while it costs a lot, it's a worthwhile investment that blends functionality and aesthetics nicely to offer both worlds the best.
Highlights:
Precise heat conductivity
Easy cleanup thanks to the way it's built
Can be used on all cooktops except induction ones
Check this set out here on Amazon
Also read: the ultimate guide to seasoning copper pans
Mauviel M'Heritage M250C 2.5mm Cookware Set
Next on our list – the 10-piece copper cookware set of Mauviel m250c.
This highly regarded cookware brand, called the best copper cookware set in the world, offers many different cookware types suitable for both experts and beginner chefs who appreciate the value of high-quality cookware.
It combines two distinct components that give superior conductivity to quickly and effectively cook food and has ergonomically engineered handles that remain cool even when the cookware becomes warm, making it easier to get food off the stove.
Moreover, it has a hard-wearing interior made of stainless steel that is non-reactive and perfect for cooking of all kinds.
Highlights:
Easy to clean up
The handles have stay-cool technology which makes it safe and easy to hold
It's compatible with every type of cooktop
Check prices and availability here
Check out more French copper cookware brands in my post here
Amoretti Brothers Hammered Copper Set
With its notable effectiveness, functionality, and contemporary stylish appearance, Amoretti really shines.
To achieve the highest cooking quality, it has a two-millimeter thick copper sheet and polished handles to provide a safe and comfortable grip.
Resistant to scratches, corrosion, shock and sticking when preparing foods that require accurate temperatures and slow cooking, it makes the ideal ally. If you're on a budget, however, Amoretti may not be the best choice as it costs a lot.
Highlights:
Energy-efficient system
Has a proprietary design that makes it perfectly suited for countertop accessory
Check out the latest prices here on Amazon
Emeril Lagasse 12 Piece Stainless Steel Copper Core Cookware Set
The Emeril Lagasse 12 piece cookware set is the ideal addition to your arsenal, whether you want to scramble eggs for one or create a meal for the whole family.
This premium produced copper pot set is reminiscent of a high-quality set that costs a lot more. It features a stainless steel, copper core and aluminum base bottom design.
So if you're looking for copper mainly as an inductor and not for the exterior, this is the set for you.
It is a handy utensil with tempered glass lids that make it simpler to monitor food while it is cooking. What we especially loved about this piece of equipment is that it also has straining lids and pouring spouts that drain liquids from food without removing the lid.
Highlights:
Great distribution of heat
Compatible with every type of cooktops, even induction ones.
It's easy to monitor food since it has tempered glass lids
Safe to use in the oven, up to 350 degrees
Also includes pouring spouts and straining lids that allow you to drain liquids without having to remove the lid.
Check out this copper core set here
T-fal C836SD Ultimate Stainless Steel Copper Bottom Cookware Set
Whether you're a professional chef or a beginner one, with the T-fal copper bottom cookware you can get the best of both worlds.
It gives you the copper induction from the bottom, but the stainless steel looks you might be looking for in your pots and pans.
This unique set of cookware includes riveted stainless steel handles that provide maximum convenience and design of stainless steel that lasts for years without a scratch.
The cookware also features tailored glass lids that trap nutrients so you can savor the food in its essence, as well as being transparent to make the food easier to monitor as it cooks.
Highlights:
This kitchen set is dishwasher safe so cleanup is a breeze.
The handles are designed ergonomically so they're comfortable to hold
It's safe to be used in the oven, even up to 500 degrees
It can be used on every type of cooktop
Its multi-layered base provides optimal and even heat
The rims are slightly flared for easy pouring
The glass lids make it very easy to monitor the food while it's cooking and the vented hole lets steam escape so nothing will boil over.
It offers a limited lifetime warranty
This set is available here on Amazon
All-Clad 60090 Copper Core 5-Ply Bonded Cookware Set
The All-Clad Copper-Core 5 ply 14 piece cookware set, with its stainless steel polished exterior and notable design, is one collection of cookware that covers all its aces as far as esthetics go.
On top of that, it is highlighted with a copper accent and it seems like a pretty good idea to place it on top of the countertop even when not in use since it has a nice aesthetic.
The All-Clad core cooking pan set includes a 5-ply design with a copper center that guarantees that heat spreads rapidly and uniformly throughout the cooking utensils and an extremely polished interior of stainless steel with superior anti-stick characteristics.
Furthermore, the handles are also ergonomically built to guarantee that they provide a heat choke to decrease heat transfer and make it easy for you to carry your pots without burning.
The All-Clad copper core 14 piece cookware set is not for everyone, despite all its benefits. It's made in the USA, and particularly if you're on a budget, this 14-piece set of cookware is a bit on the expensive side.
Highlights:
Upkeep is very easy
The flared edges ensure that you'll be able to pour without any drips
Heating is even thanks to its thick copper core
The handles are riveted so you have a comfortable grip
It's safe for oven use, up to 600 degrees
The interior is highly polished so food won't stick to the sides
It includes a 10 inch and a 12-inch frying pan, 3 qt and 6qt sauté pans with lids, 2 qt and 3qt saucepans with lids, an 8qt stockpot (also with a lid) and finally, a 12-inch chef pan with its lid.
Check pricing and availability here
Lagostina Q554SA64 Martellata Tri-Ply Hammered Stainless Steel Copper Cookware Set
At first glance, the Lagostina Martellata hammered copper 10-piece cookware set may look like a great copper set, and it is a great set. Just with a copper look instead of all the way copper.
So if you're going mailnly for the copper look and don't have the money to spend on an all copper cookware set, this might be the set for you.
The Lagostina copper cooking pot set costs a lot less than the all copper sets at the top of this post, and features a ply design that encourages even heating and a hammered interior of stainless steel that adds a touch of warmth and elegance.
Additionally, Lagostina also features tight-fitting stainless steel lids that lock nutrients and humidity and cast stainless steel handles that are powerful enough for years to last.
And if, when pouring liquids from food, you don't like to create a mess, the cookware is equipped with flared edges that make things less messy.
According to Lagostina, the Lagostina Martellata hammered 10-piece cookware collection (with Dutch ovens and saucepans) is a durable and timeless product and is worth every dime you spend, judging by the many favorable reviews of the Lagostina copper cook pan.
Highlights:
The tri-ply stainless steel built is meant to last for years
The handles are ergonomically designed so they're safe to hold
It's safe to use in the oven up to 500 degrees
It offers a lifetime warranty
And it's also compatible with every type of stove
Cuisinart Tri-Ply Copper Set
The Cuisinart Tri-Ply copper dishes are an investment worth every single penny if you're thinking of creating a gourmet dish with copper cookware as seen on TV and you get a copper look for even less money than with the Lagostina.
The Cuisinart Copper Tri-Ply stainless steel cookware set, exclusively built with triple-ply material, offers superior thermal conductivity and even heat distribution to guarantee even cooking of your food.
Not to mention the fact that as long as you take great care of it, it could offer you years of service.
Highlights:
It's safe to use in the oven up to 500 degrees
The contoured handles are made out of stainless steel and are comfortable to hold
Can be used on every cooktop, except induction
The rims and covers are uniquely designed so they tightly keep moisture and heat inside the pot
Calphalon T10 Tri-Ply Copper 10 Piece Set
This next set of copper cook pans is slightly lower in cost than most other pans for sale out there.
Now I know what you're most likely thinking; it can't be good quality, then. Must be average copper cookware.
Whoever has the enjoyment of using Calphalon cookware products, however, understands that their cooking equipment is anything but average.
Having been in the game for over 50 years, Calphalon is definitely no stranger on the market and creating high-quality culinary products is definitely not new for them either.
And the 10-piece Calphalon Tri-Ply cookware set is the best one so far.
This expertly crafted cookware set, combining centuries of ancient culinary tradition with contemporary style and premium quality, is not only lovely but also has a functional elegance that places it above the others.
And while the copper layer lacks other copper cookware's thickness, it's still a trustworthy collection of cookware that stacks up to a lot of notable characteristics and characteristics.
Highlights:
A complete lifetime warranty for any defects in either the material or the workmanship
Flared rims for easy pouring
A scratch and corrosion-resistant surface
Handles that are cool to the touch, even when the pans are hot
Lids that fit precisely so all the moisture stays inside
Safe for oven use, up to 450 degrees
Final Thoughts
Whether you're a home chef or a professional gourmet chef, the difference between achieving a world-class meal and running the whole delicacy could be having the right cookware at your disposal.
That's why we rounded up the finest copper cookware in this review that will transform your experience of cooking.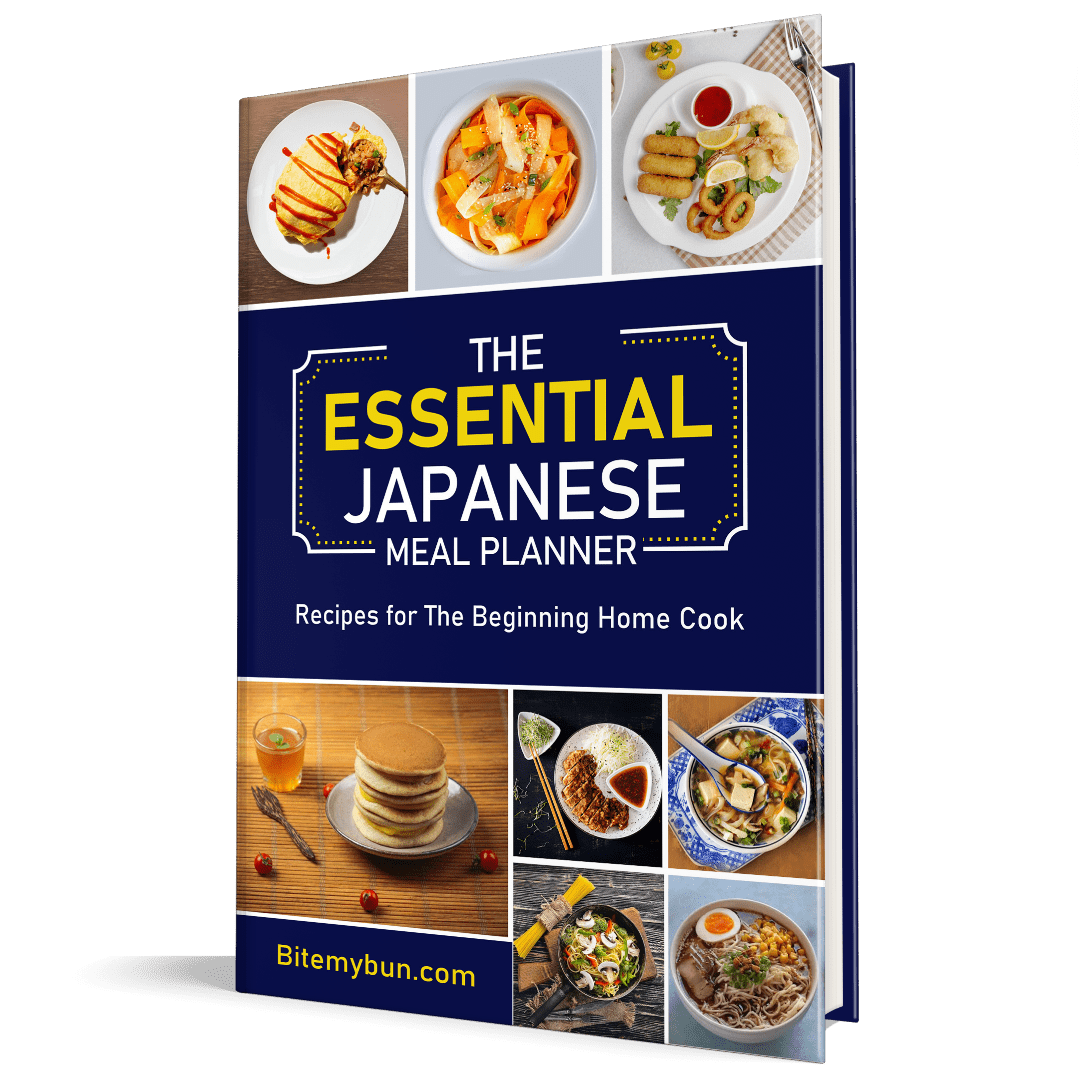 Check out our new cookbook
Bitemybun's family recipes with complete meal planner and recipe guide.
Try it out for free with Kindle Unlimited:
Read for free
Joost Nusselder, the founder of Bite My Bun is a content marketer, dad and loves trying out new food with Japanese food at the heart of his passion, and together with his team he's been creating in-depth blog articles since 2016 to help loyal readers with recipes and cooking tips.