Best hammered copper cookware sets | Why choose hammered?
I love creating free content full of tips for my readers, you. I don't accept paid sponsorships, my opinion is my own, but if you find my recommendations helpful and you end up buying something you like through one of my links, I could earn a commission at no extra cost to you.
Learn more
Due to its great heat transmission and good adaptation to rapid temperature changes, I have always admired copper cookware.
This is precisely why, among experts, copper cookware is so common, but it's also become very popular among house cooks like me.
If you've tried cooking in a copper pan before, you know what I mean. If it has a stainless steel interior too, it's perfect for easy and hassle-free cooking. 
But the feature that is sure to catch your eye is the shiny brownish look which makes the pieces of copper cookware appear stylish and traditional at the same time.
Besides being very useful, you can also display it in your kitchen as it is sure to beautify it as well. Are you intrigued by now?
Before we go on, let's get straight to the point of this article and mention that my personal favorite is the 10 piece Lagostina Martellata Tri-Ply Stainless Steel copper cookware set because it offers high quality, a beautiful hammered finish and you have all the essential pieces you need to cook any type of recipe. 
However, as I stated earlier, just as lovely as copper cookware is, it may not be enough to convince you to own it because it has one major disadvantage.
This sort of cookware, in other words, needs a ton of weary servicing to maintain its shimmer and prevent corrosion. You're going to have a difficult time getting enough free time to polish your cookware if you're a busy person like me.
So I know a lot of you are looking into hammered copper cookware, which is a lot easier to maintain.
Here are the top choices of hammered copper cookware:
Also read: these are the best copper kitchen sets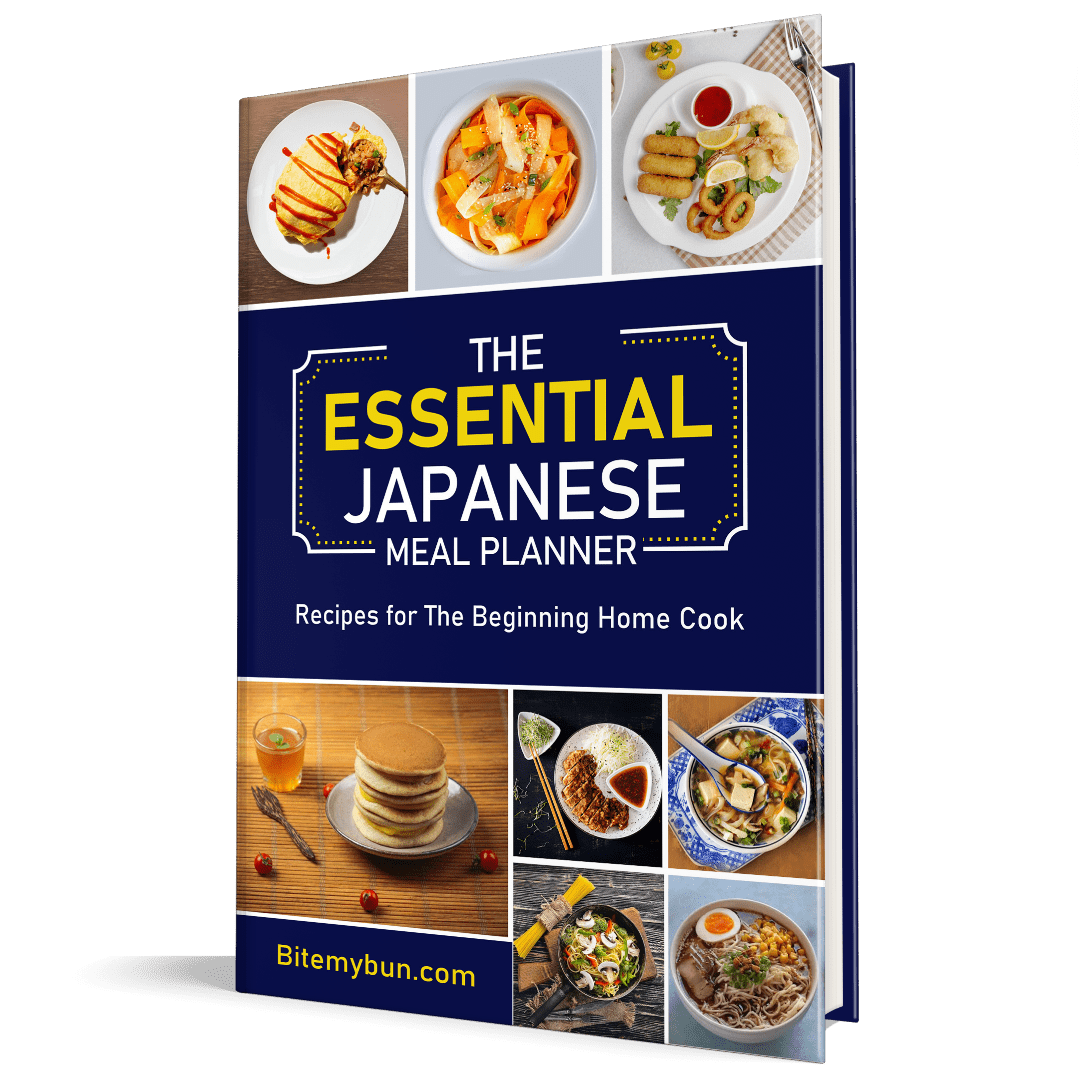 Check out our new cookbook
Bitemybun's family recipes with complete meal planner and recipe guide.
Try it out for free with Kindle Unlimited:
Read for free
Why use hammered copper in cookware?
Hammered copper is copper sheets that are hammered out before or after they are used in making the object, in this case, copper cookware.
Hammered copper has a few benefits and the most important one is that it's more durable. Because of all the dents, it can disperse the weight over a larger surface than when it was a flat surface.
The other benefit is that it's easier to keep clean, or in fact easier to maintain its original color and patina.
Because it's not a flat shiny surface it's much less difficult to polish it up to its original shine than it would be to keep and maintain the shine of a flat and highly polished copper surface.
The last benefit is that it already looks aged unlike the shiny copper surfaces of most new pots and pans. This is why a lot of people like the "hammered look".
Another way to have the benefits of copper induction without the hassle of keeping the pots clean is by using other forms of pans, like the ones with a copper core or ceramic coated.
Did you know that the hammered copper finish is only on the outside? Most copper cookware is made of a thick aluminum core with a stainless steel interior, not a true copper core. 
Vintage copper cookware is the inspiration behind the modern hammered copper trend. But the new pieces are modern and functional.
Is there a difference between smooth and hammered copper finish?
It is up to you and your taste, as well as what brands have available. A renowned French brand like Mauviel copper makes smooth finish cookware so it isn't included in this review.
After all, hammered cookware was more popular in the past. These days it's more about design and aesthetic appeal than functionality. 
The finish does not determine the quality of the cookware. 
In the past, hammering copper was used to strengthen it.
Today, however, the machine is used for decorative purposes. Copper cookware hammered with copper is often high-shine.
As a material copper is highly conductive and reactive. The hammered copper cookware reduces hot spots and allows for very precise temperatures almost immediately so uneven cooking is not a problem.
Is copper cookware worth it?
A likely disadvantage of copper cookware is a rather high price that can prevent many from purchasing this sort of cookware, particularly those on a limited budget.
The finest cookware of stainless steel costs less than a copper one, and that's why so many people settle for that choice. I also have a few options of those further down in this article so you can compare your options.
Copper cookware, on the other side, also has many benefits.
I've already stated that it quickly transmits heat, and if you alter the heat amount this cookware will respond quickly, adjust to modifications and there will be no hot areas that could contribute to irregular cooking.
This makes it easier to regulate the temperature and prevent burning your culinary specialties.
I have helpful advice I've learned from an old colleague of mine who is a professional chef, evade cooking too acidic and alkaline foods because copper will respond with these drugs and your cookware may end up ruined.
Since copper is such a volatile element, you must also deter from leaving food in it for too long and instead wash it instantly after use to make sure it is totally clean before you store it away.
The truth is that copper is not easy to clean and it must be done carefully. 
Any drop of water can cause discoloration and make your shiny copper set look uncared for. That's why a hammered one might suit your needs.
I'll get into those now which are also a budget option of using copper.
You can also choose cookware that is not produced of sheer copper but with copper cores. If you opt for this alternative, there are two variants to choose from.
Hammered copper cookware buying guide
Here are the things you need to look out for before buying hammered copper cookware. True copper cookware is extremely expensive but you can find excellent hammered copper pots and pans that won't break the bank. 
Hammered copper is all about a fancy exterior look combined with a simple design that's highly functional. Since copper is a good conductor of heat, it offers some features. But you need to look out for the details like lids, handles, etc. 
Construction
Clad bonded copper core cookware
If you use cookware with a core of copper, the benefit of getting highly thermally susceptible cookware and heating very rapidly will be preserved.
The word clad bonded implies the nucleus of copper is placed between two distinct metal layers. In this sense, the surface of this cookware is tougher, more resilient, and, most importantly, easier to maintain.
Basically, without having to polish it every day, you get to enjoy all the benefits of copper, isn't it amazing? I bet you said yes, but there's another alternative to read on.
Tri-ply copper core cookware
The tri-ply cookware most often exhibits an exterior of copper, an interior of stainless steel, and an aluminum core, and is very sturdy.
It transfers heat uniformly due to aluminum, while copper enables it to heat up pretty fast. The internal stainless steel enables you to cook nearly any product without fear of damaging the surface.
Thickness
The copper cookware's thickness is important because it can affect how efficiently and quickly it heats up. 
You should aim for 2.5-3 millimeters. At this thickness, the pots and pans heat up very fast and maintain an even cooking temperature. 
The copper that is thinner than 2 millimeters can heat slower and more unevenly but it's also flimsy and of poor quality. Also, cookware that is thinner than 2 millimeters will be more susceptible to warping and denting.
The bottom line is that thick copper cookware is the best if you're looking for a faster cook time. 
Lining
Copper cookware is often lined with tin, stainless steel, or ceramic coating. This helps the pot or pan heat up quickly and evenly but also gives the much-needed non-stick surface.  
Although stainless steel is less efficient at conducting heat than tin, it is much more durable and easier to clean. 
Tin heats up faster than stainless steel so there is less chance of the lining separating from the copper. Tin is non-reactive, nonstick, and requires special care due to its delicate nature.
Unlined or bare copper cooking vessels are very rare. However, there are a few that are made specifically for certain jobs such as mixing bowls to beat egg whites and jam pots.
Stainless steel lining is best as this requires less maintenance, is of better quality, and distributes heat evenly. The more expensive and luxury cookware sets usually have a stainless-steel lining. 
Polished finish 
It's not just a nice look, but the dark, shabby appearance of the outside can also signal poor performance.
The interior should look luxurious as it generally involves a lot of work and consideration in creating the cookware that is a guarantee of high quality and durability-which leads us to the second feature worth noting, so read on
Cooktop & oven compatibility
Most copper cookware is compatible with gas, electric, and smooth electric cooktops but not induction hobs. 
You can buy the cookware that looks best and is of the highest quality, but if you can't use it with your oven or induction plate, it won't serve its function.
Some brands offer induction-friendly copper cookware too at similar prices as their other copper products.
Finally, make sure to check if your cookware is dishwasher-safe, but mostly it's not because copper gets damaged in the dishwasher. 
Now that you know what to look for we can move on to the best options out there, so you can form your own opinion and choose the one that best suits you.
I've also reviewed the 5 Best Copper Baking Pans & trays that are perfect for your oven here
Lids
Each set comes with pots and pans and matching lids. Frying pans don't usually have lids though. A 10 piece cookware set will usually have lids for the saucepan and pots though because it offers added functionality. 
Consider whether the set has glass or stainless steel lids. 
The glass lids can withstand a lower cooking and oven temperature by about 100 degrees F, whereas stainless steel lids can be used at very high heats of up to 500 F. 
Glass lids are more aesthetically pleasing but stainless steel is more practical and less fragile. 
Best hammered cookware sets reviewed
Read all about the top picks in the hammered copper cookware category and find the pieces that will complement your kitchen and cooking style. 
There is a wide variety of high-quality copper sets on Amazon. 
Best overall hammered copper cookware: Lagostina Q554SA64 Martellata Tri-ply Copper Cookware Set
number of pieces in the set: 10
core material & lining: aluminum & stainless steel
lids: stainless steel
thickness: 2 – 2.5 mm
induction-safe: no
oven-safe: yes, up to 500 F 
dishwasher safe: no
If you're looking to invest in high-quality copper cookware that stands the test of time and all your cooking adventures, the Lagostina set is the overall best when it comes to value. 
The build and material set this set apart from its competitors like Gotham and Viking. It is the perfect combination of copper and stainless steel (18/10).
The 18/10 stainless steel cooking surface contains 18 percent chromium, 10 percent nickel, and other materials that protect from rust, corrosion plus ensure the dishes stay polished. 
Each pot and pan has a meteorite-ceramic surface, which makes it safe for use with metal utensils. 
However, the manufacturer advises you not to use any sharp tools such as knives or appliances to cut, chop or whip food in the pots and saucepans. They can cause damage to the finish and could void your lifetime warranty.
This coating ensures that food doesn't stick to it and it's important to protect it. Also, the Lagostina set has no PFOA or PTFE, so there's no need to worry about chemicals leaching into your food. 
I was in love with this Lagostina cookware collection as soon as I saw the item's traditional-looking forged and hammered copper exterior.
But the beautiful vintage look isn't the only reason I enjoyed this collection, it also has a high-quality try-ply framework and I could see excellent heat control and preservation as soon as I used it for the first time.
The set contains:
skillet (8″)
skillet (10″)
2qt saucepan with lid
3qt saucepan with lid
3qt deep saute pan with a lid
6qt stockpot with a lid
In fact, in this single collection, you've got all the cookware you need to prepare food for an ordinary household.
While it's advertised as nonstick, some items still stick to the surface, but steel is certainly a healthier choice than non-stick products to prepare your meals.
It helps to maintain the flavors as well. When you use this set, all the food's natural flavors are better preserved than using aluminum, for example. 
Also, another advantage of this set is that it has excellent heat retention, even compared to the Viking set. Thus, because the heat is evenly diffused you can cook on a lower heat setting than usual. 
The handles are convenient and never get too warm for holding. They are riveted and cast out of steel, so they don't warp and last a lifetime. 
All the lids are made of heat-resistant (up to 500 F) stainless steel so they're oven safe and versatile. 
Unfortunately, these cookware pieces have to be hand-washed like most copper cookware. As a matter of fact, you should use gentle detergents and specific copper cleaners at least once a month if you want to prevent surface color discoloration.
Best premium hammered copper set: Viking Culinary Hammered Copper Clad Cookware Set
number of pieces in the set: 10
core material & lining: aluminum & stainless steel
lids: glass
thickness: 2 – 2.5 mm
induction-safe: no
oven-safe: yes, up to 600 F (lids up to 400 F)
dishwasher safe: no
When you want a high-quality hammered copper cookware set that's still accessible price-wise, then Viking is the brand to turn to. This 10-piece set offers a selection of all the kitchen basics you need to cook any type of dish. 
Since it's part of the luxury copper cookware category, this set is extremely beautiful and well-crafted. It has an aluminum core and a stainless-steel corrosion-proof lining.
The lining is 18/8 stainless steel which means it's non-reactive to acidic foods and sauces like tomato sauce and also doesn't give off any residue or unpleasant flavor. Thus, it's completely safe to use and suitable for cooking all ingredients. 
Here are the pieces in the set:
8 Qt. Stock Pot
5.2 Qt. Saute Pan
3 Qt. Sauce Pan
2.25 Qt. Sauce Pan
10″ Frying Pan
8″ Frying Pan
4 lids
Copper cookware can be stylish but this hammered copper cookware elevates it to a new level. It has a unique and elegant look that is both distinctive and classy. 
The hammered copper exterior is beautiful and provides excellent heat control. Since the copper is hammered, it's better at protecting against hot spots so your food cooks more evenly than in a smooth finish pan.
All of the pieces have a thickness of 2 to 2.5 mm so that's the best for cooking. 
Also, all of the lids are heat-resistant for up to 400 degrees F because they are made of special vented glass.
In terms of heat resistance, it is oven-safe for up to 600 degrees F, which is more than the Lagostina cookware set. 
The handles were designed to be easy to grip and keep the dishes cool to the touch to avoid injury. 
It can be used with any stove type, except induction. Generally, copper cookware isn't induction-safe so this isn't really an issue but modern consumers with high-tech kitchen appliances are left disappointed. 
When using these pots and pans, you have to be careful and attentive because there's a very short time span between boiling and burning the food.
However, after a few uses, you'll surely get the hang of it and you'll be impressed by how evenly the heat gets distributed. 
When you're heating up the oil, it doesn't really overheat as quickly as it does in most stainless steel pans. Therefore, there's less smoke and bad smells. 
The one disadvantage is that stains are really difficult to remove. Since you have to handwash and scrub the hammered exterior, food residue gets stuck in the dents and makes the dishes look discolored. 
Overall though, this is one of Viking's best-selling copper cookware sets and if you appreciate beautiful design and maximum functionality, you'll be impressed with this all-encompassing set.
Check prices and availability here
Lagostina vs Viking
When it comes to price range, they are a similar price point but there are some key differences that might make you choose one set over the other.
First of all, the Lagostina set is more affordable and offers the same type of quality. But, it is better at heat conductivity which means you can cook at slightly lower heat settings and this makes it more energy efficient. 
On the other hand, the Viking set is made of a nicer-looking copper, with a lighter color so it resembles vintage French cookware sets. It's the better choice if you're looking for modern and stylish copper cookware that will impress your guests. 
As well, the Viking pieces are non-reactive so you can cook all the acidic foods you want. Besides this, the surface lining doesn't let food stick to it.
The Lagostina set has this feature too but some customers say that after prolonged use, food begins to stick to it so you have to be careful. 
Viking is considered a truly high-end brand whereas Lagostina is more of a mid-range but still offers similar quality, thus it's a great investment. 
Another difference between the two is their lids. The glass Viking lids are very durable and oven-friendly up to 400 F. The Lagostina lids are made of stainless steel and can withstand 500 F so that's something to consider.
Finally, the Viking can withstand an over temp of 600 F, compared to Lagostina's 500 F.
Best budget set: 

Gotham Steel Hammered Collection Pots and Pans 10 Piece set
number of pieces in the set: 10
core material & lining: aluminum & stainless steel
lids: glass
thickness: 2 – 2.5 mm
induction-safe: yes
oven-safe: yes, all pieces up to 500 F
dishwasher safe: yes
If you want a versatile and easy-clean set that works on all cooktops including induction, then this budget-friendly Gotham set is your top choice. All the pots and pans, except the baking trays, are induction-friendly. 
Compared to the more expensive options like Lagostina, Viking, and Bourgeat, the Gotham set is still quite well made out of the same types of material.
Also, their pots and pans are nonstick too and they have stylish tempered glass lids that are oven-safe for up to 500 F. 
But the best feature that most other sets don't offer is induction cooktop compatibility. This is extremely useful if you have a modern kitchen with the latest cooktop. You can now enjoy the benefits of copper cookware at an accessible price. 
The set is very lightweight, easy to maneuver, and scratch-resistant so you can use your favorite utensil when cooking. 
The coating is nonstick because it's made of a combination of ceramic and titanium. It's even reinforced with diamonds which makes the lining long-lasting. Therefore, you can actually cook without using oil and you can cook healthier meals for your family.
When you're finished cooking, the food just slides off the pan without any sticky residue. 
Every component used in the manufacturing of this set is completely safe and toxin safe. There are no PFOA, PFOAs, or heavy metals like lead. This is important to know if you are health-conscious and want eco-friendly cookware. 
The tempered glass lids are quite strong and heat-resistant up to 500 F, even in the oven. Plus, you can wash all the pieces in the dishwasher. 
Customers appreciate the sturdy handles and overall durability of all the individual pieces. However, after prolonged use, the ceramic coating starts to deteriorate, especially when you wash it in the dishwasher often. I recommend handwashing these components. 
The downside of getting this Gotham set is that the heat retention isn't nearly as good as authentic copper cookware from the other brands.
But, if you don't mind spending an extra couple of minutes cooking, it's a great set for everyday use. 
Best small set: 

BEHUGE Copper Hammered Cookware Set, 5 Piece
number of pieces in the set: 5
core material & lining: aluminum & stainless steel
lids: glass
thickness: 1.5 – 2 mm
induction-safe: no
oven-safe: pots and pans up to 400 F, lids up to 350 F
dishwasher safe: yes
Maybe you already have copper cookware and want to complete your collection, or you only want to invest in the basic pots and pans, not a complete set.
In that case, the BEHUGE hammered set is a stylish way to get the best-looking cookware for your kitchen at an affordable price. In this set, you get a saucepan, casserole/soup pot, and a frying pan. For most home cooks, these 3 pieces are enough for basic cooking needs.
The soup pot and saucepan have a tempered glass lid too, but the frying pan doesn't. 
Like the other sets, all the pieces have a 3-ply construction. The 18/8 aluminum core has a stainless steel surface coating that is strong, anti-scratch, and most importantly, nonstick. 
With the aluminum core, you can be sure that these cookware pieces distribute the cooking heat evenly. 
The exterior hammered copper looks premium even though it's a budget set. I would say the hammering work isn't quite up to par with the premium sets I talked about, but honestly, most people won't really notice. 
All three pots and pans are oven-safe for up to 400 F and the glass lids can withstand temperatures up to 350 F. This is less than the other copper cookware I reviewed, but if you're not planning on searing too much, it's enough.
All items are broiler-safe too, so you really get lots of cooking versatility. 
The handles for the saucepan and frying pan are very long which is a really handy feature because you don't burn yourself and each pan is easy to maneuver. Since the handles are made of stainless steel, they don't overheat. 
The pots and pans have flared rims which ensures your liquids don't boil over which makes for mess-free cooking. 
Please note that this set is not induction cooktop compatible. 
Gotham vs BEHUGE
These two sets are the perfect choice for those looking for budget hammered copper cookware. It depends on how many pieces you need. If you mostly use a frying pan, soup pot, and saucepan, the BEHUGE is more than enough.
But, if you want different frying pan and saucepan sizes, you are better off with the complete Gotham Steel set. 
All of the Gotham products have a higher temperature resistance than the BEHUGE, so they're more suitable for searing and broiling. 
The advantage of the BEHUGE products is their better quality. When you compare the pots and pans, the BEHUGE products look more finished and polished and their hammering is well executed.
The Gotham products seem a bit flimsier and their handles aren't as sturdy. 
But overall, in terms of functionality, they offer similar heat retention properties and both have pretty good non-stick coatings. 
One thing to keep in mind though is that BEHUGE copper cookware tends to oxidize when you wash it many times in the dishwasher. Gotham products perform a bit better after washing and the bonus is that they work on induction cooktops too.
Read more: affordable copper with gotham steel or red copper pans?
Copper cookware health benefits
You can lose weight
When you consume or drink copper-infused meals or liquids, you accelerate the process of breaking down fat cells in your body and eliminate the fat from your body as well.
It's not a miracle manufacturer, but copper helps to get a healthy weight.
Digestive system benefits
Copper can support you with the battle against constipation. Essentially, copper helps detoxify the stomach, lowers acidity, and avoids the formation of damaging waste in your body.
It's also anti-bacterial
The microorganisms in cookware are a threat to the health of your family and yourself, especially if you leave your food in it for a while.
On the other hand, in copper cookware, copper has natural antibacterial properties, so harmful microorganisms can not live long.
Copper inhibits the growth of dangerous bacteria that can seriously damage our health such as Salmonella or Escherichia Coli.
Your body requires copper in general; it's an essential mineral that allows you to remain healthy. Our body doesn't produce it, but we certainly need it.
How to clean copper cookware
Make a mixture of vinegar and salt or rub in with half a lemon and sprinkle salt generously on top of it for best results.
Leave it and rinse carefully for about ten minutes. Then make sure it's fully dry before storing.
Do not use the dishwasher as it can shorten your copper cookware's lifetime. Do not use detergents that contain bleach, either, because of their corrosive characteristics.
Also read: The ultimate guide to seasoning copper pans in 4 steps
Takeaway
There's no reason why you can't enjoy the benefits of cooking in copper pots and pans, even if you don't want to spend thousands of dollars on expensive French cookware. 
All of the options in my review are accessible and very well-made with beautiful hand-hammered exteriors that add beauty to any kitchen. 
Just picture how great these cookware pieces are going to look in the kitchen. And not only that, but they are great to cook in because they don't make the food stick and heat everything evenly.
So, from now on you'll have a lot of fun making your favorite meals in these copper pots and pans.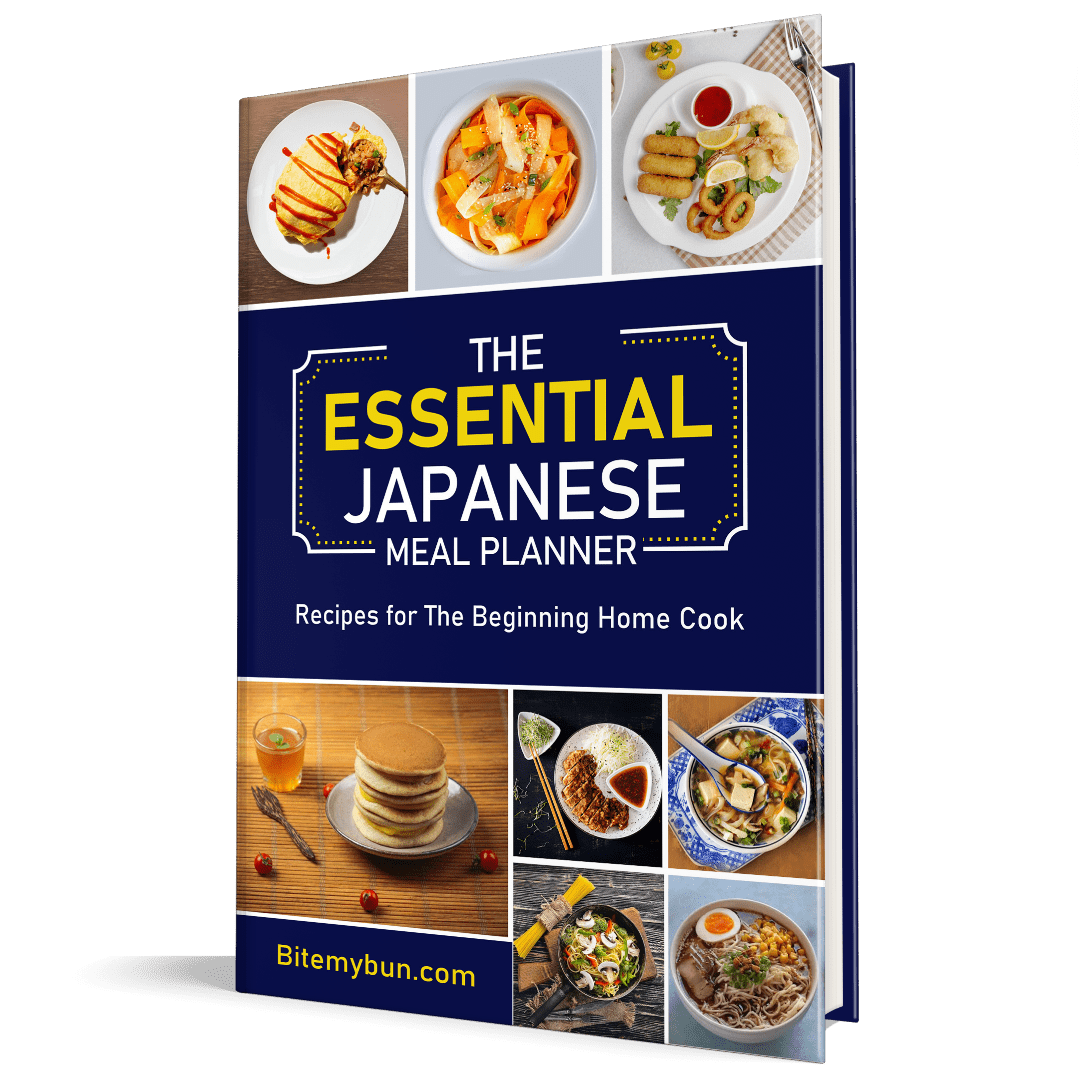 Check out our new cookbook
Bitemybun's family recipes with complete meal planner and recipe guide.
Try it out for free with Kindle Unlimited:
Read for free
Joost Nusselder, the founder of Bite My Bun is a content marketer, dad and loves trying out new food with Japanese food at the heart of his passion, and together with his team he's been creating in-depth blog articles since 2016 to help loyal readers with recipes and cooking tips.