French copper cookware brands | These are the top 4 brands to buy + reviews
I love creating free content full of tips for my readers, you. I don't accept paid sponsorships, my opinion is my own, but if you find my recommendations helpful and you end up buying something you like through one of my links, I could earn a commission at no extra cost to you.
Learn more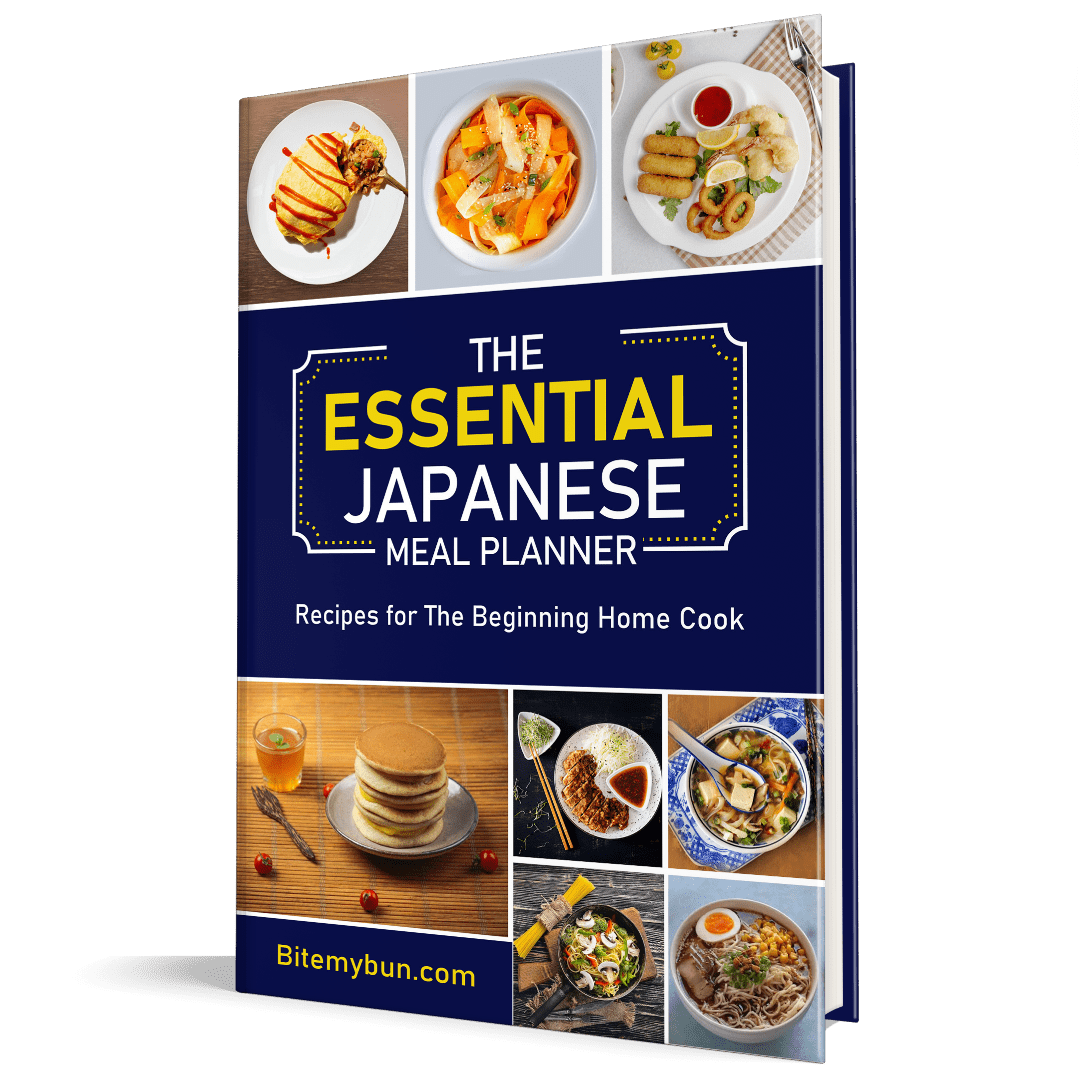 Check out our new cookbook
Bitemybun's family recipes with complete meal planner and recipe guide.
Try it out for free with Kindle Unlimited:
Read for free
Many professional chefs love copper cookware, and there are various reasons for this.
First, copper cookware is the best because of its heat sensitivity. It is popular because of its even and fast heat distribution across the entire cooking surface.
Besides, copper cookware heats up fast and also cools down at the same rate, and this gives one matchless temperature control as you cook.
Because of these features, copper cookware is very versatile, which means you can use it for cooking any meal you want.
Another interesting thing about copper cookware is its durability, which means getting that high quality and expensive copper cookware won't be disappointing.
Copper cookware has been used in traditional French cuisines for over a hundred years. In addition to this, France is famous for making high-quality copper cookware—and it has some of the leading brands all over the world.
My favorite French copper cookware brand is Mauviel, with pans like these great little copper sugar pans:
This post highlights the top 4 popular French copper cookware brands. These are definitely investment pieces you should consider if you want to upgrade your kitchenware.
I'm showing you the top products in this table, then I'll discuss the brands and do full product reviews down below.  
10 Tips to Save a Bundle on Asian Ingredients!
Introducing our brand new FREE PDF guide: "Saving Secrets: Unveiling the Art of Saving Money on Asian Ingredients" It's your first newsletter email, so start saving today! 📚🧧
We'll only use your email address for our newsletter and respect your privacy
Best French copper cookware brands 
There are plenty of French companies that make cookware. They are best known for ceramic cookware though, but you can still find some that produce artisan-grade copper pots and pans. 
However, my goal is to discuss the best ones – those that are well-established and known for the best quality items. So, check out the following top 5 and then a selection of the best pieces your kitchen needs just below. 
Mauviel Copper Cookware
This is one of the leading French copper cookware brands. Mauviel was started around 200 years ago, in an area with a rich history of metalwork, particularly in producing copper basins and cookware.
Nowadays, this brand is popular because of its high-quality cookware, which is used in most professional kitchens in different parts of the world.
This brand is popular because of its wide variety of kitchenware; however, its Heritage Cookware collection is the most popular. The cookware collection is comprised of pans and pots that come in different sizes.
They are manufactured from an amalgamation of stainless steel and copper. The copper body is 2.5mm thick, which makes the cookware cool down and heat up very fast.
The thin stainless steel lining on its interior makes cleaning effortless and keeps food safe. The cookware is carefully designed, and there is no room for any mistakes in the manufacturing process.
Therefore, you shouldn't be surprised to see that the handles have been designed with amazing attention to detail. These products are weighed to offer an extra balance.
The Mauviel products are very amazing, and each piece of their product comes accompanied by a lifetime guarantee, which protects the products from any manufacturing defects.
These products have one downside, though, you cannot use the copper cookware on induction stoves. However, Mauviel offers an interface disk, which allows one to use their copper cookware on their induction stove.
Here are some products from Mauviel (check out the complete cookware options here)
Matfer Bourgeat
As one of France's iconic copper cookware manufacturers, Matfer Bourgeat is best known for its commercial kitchen cookware.
Many restaurants and hotels are loyal customers of this brand. Bourgeat launches over 1000 products every year and is constantly expanding their cookware and kitchen accessory collection.
The reason you might not have heard of them yet is that they don't really cater to the household consumer and are more catered to businesses. 
Although Bourgeat has a long history dating back at least 200 years, they've only conquered the American market in the last 30 or so years. 
The company's main focus is the professional market, which includes caterers, fine dining restaurants, luxury hotels like The Four Seasons chain or the Shangri-La Group, and other hospitality operators. 
However, every professional chef who is a good cook knows about Matfer Bourgeat and the high-quality kitchen wares they offer. Matfer Bourgeat is an industry leader of extraordinary renown.
They have a wide range of equipment and utensils that outfit commercial kitchens. If you want to get your hands on some of their products, I recommend getting a versatile pan like the saucepan.
It's expensive but it's one of the only copper dishes you can use on an induction hob. 
There's something that sets this brand apart from others. Many cookware manufacturers still build 3-ply, 5-ply, and 7-ply layered pots and pans.
However, Matfer Bourgeat uses 1-2 layers of metal to accomplish the same task with much less hassle and, more importantly, for busy chefs, with significantly less weight. 
When you're frying sauteed vegetables for eight hours per day, it's easy to see how much more can be done. 
Copper and stainless steel are a perfect combination for cooks, because of their optimal thermal conductivity combined with an easy-to-clean surface. 
This robust yet lightweight cookware is finished with sturdy cast iron handles which make the pot more durable in the long term.
De Buyer Copper Cookware
This French cookware brand was established in the 1830s. Their main focus is copper cookware, although they produce different kitchen products like knives and other utensils.
The company began production of cutlery 200 years ago in a small smithy located in the village of Val d'Ajol. At the time, all the products were made using local metals.
These days, the company works with chefs to improve our industry knowledge and create utensils that are versatile, innovative, and work well in fast-paced commercial kitchens.
de Buyer works with a wide range of materials (steel and stainless steel, copper, coated aluminum, stainless and stainless steel, etc.). But they always aim to keep up with the latest technological developments. 
These products are appropriate for the various cooking methods used in traditional French cuisine and beyond. There's no reason you can't make tasty Japanese dishes in copper cookware. 
The great thing about this brand is that their products are still handmade by craftsmen and artisans in the old style. 
Their Prima Materia collection is made with a composition of 90% copper and 10% stainless steel interior. The stainless steel interior is a safety lining so the copper doesn't leach into your food. 
This company offers a variety of copper cookware, which is divided into two different collections:
INOCUIVRE – this De Buyer collection is comprised of normal copper cookware, with a stainless steel lining. This cookware is similar to products from other manufacturers. The cookware has a 2mm thick layer of copper, and its interior stainless steel layer is very durable and food-safe.
PRIMA MATERA – this cookware collection from De Buyer really stands out among other copper cookware brands. The PRIMA MATERA collection provides ab groundbreaking solution, which makes it possible to use copper cookware on induction stoves. The pans and pots in the PRIMA MATERA collection are designed out of copper, with unique ferromagnetic stainless steel bottoms, which allows these pans and pots to perform normally on induction stoves, as well as other cooktops.
Also read: the best cookware for induction cooking
Baumalu
Out of all these brands, Baumalu is the youngest. It was founded in 1971 in the French region of Alsace in a village called Baldenheim (no that's not in Germany but it's right near the border). 
The brand manufactures cookware, as well as other kitchen utensils, which focus on traditional French cuisine. This means their pans and pots have an old-school appearance.
The pans and pots are mostly made with a 1.7mm copper wall, with lead-free tin lining, and they also have riveted handles, which offer a secure grip.
French cookware brands are notoriously expensive and high-end. But, Baumalu manages to be one of those mid-range priced manufacturers that makes good quality products but is more accessible to household consumers. 
When they first started, and for a period of time after, Baumalu made 2mm (and occasionally 3mm) tin-lined copper comparable to the work of its other French competitors.
The company began mass-producing thinner pieces at a lower cost in 2009, and probably earlier. 
Baumalu pans and pots are still made of straight-gauge, tin-lined copper and have cast-iron handles. However, their prices are a fraction of those of Mauviel, Falk, de Buyer, and other similar brands.
Baumalu's saucepans and skillets can be purchased brand new from Amazon for as low as US$50 (although that's rare).
If you're wondering why some other their cookware pieces go on sale for that cheap it's because the manufacturing costs are lower when you mass-produce something.
I don't think they compromise on quality but the copper cookware isn't quite up there with Mauviel for example. 
But, if you're just starting to buy copper and unsure whether you really like it, I recommend trying out Baumalu products first before investing lots of money into the other brands.
If you are curious, here's a peek inside the production process of Baumalu copper cookware:
French copper cookware buyer's guide
So, if you're ready to invest in these premium cooking utensils for the kitchen, there are certain features to look for. 
Thickness
The thicker the cookware,  the better. You should not assume that all pans or sets are of the same quality and thickness. It is important to verify the item's exact weight and look into the thickness of the copper.
1.5 mm – 3.5 mm is an excellent thickness for household cooking as it's the best in terms of price and performance.This means your pots and pans are lightweight, heat up fast, and cook at even temperatures. 
Anything that's too thin (less than 1.5 mm) will not cook your food well.
Hammered vs smooth finish
Copper cooking vessels can be purchased in a smooth or "hammered" finish. The hammered appearance was once a sign of skilled handcraftsmanship. It looks like small dimples in the cookware. 
Nowadays, almost all pieces can be made with machines and these have a smooth finish.
The decision to hammer the pot or brand you like is based on your aesthetic preferences.
Most decent-quality brands will prefer a smooth finish, but most manufacturers offer pieces in both finishes. 
Although the hammered finish does not indicate quality, cheap display pieces can also have this pattern. However, there are still high-quality hand-made artisan shops that offer these items.
These days, brands like Mauviel mostly offer a smooth finish even if they are hand-crafted. 
Lining
Copper cookware comes in three configurations: bare, tinned, and stainless steel lined.
There are many misconceptions about these materials and some falsehoods floating around on the internet. For the purpose of this post, I'm focusing on stainless steel and tin lining. 
Tin lining advantages
Copper conducts heat better than almost any other material – cast iron, aluminum, ceramic, porcelain, glass, and certainly not stainless steel.
But, it requires a lining if you want to cook on it safely. In the past, they didn't know this and cooked on bare copper which made people ill. 
An excessive amount of any one thing can be dangerous. Although the antibacterial properties of this metal were discovered thousands of years ago (although they didn't know much about bacteria – it just kept the water "good"), the knowledge that too much of this element can cause toxicity has been gaining momentum.
Copper accumulation is prevented by coating cooking equipment made from this material with a layer of tin over the inside for hundreds of years.
The tin coating does not affect the metal's ability to conduct heat. It merely stops the copper from leaching into your food.
This time-tested lining has many benefits. Tin's natural crystalline structure is smooth and has very few irregularities, making it naturally nonstick.
The only material that can surpass this material is Teflon. 
The advantage is that tin doesn't require seasoning like bare cast iron. It is also great for high-acidic foods, such as tomatoes, which aren't possible with cast iron pans or steel.
Tin is also a good heat conductor. It heats up very quickly and you will be amazed at how fast it does so you may have to lower your flames the first few times you use it.
But there's a problem: the material is not suitable for extreme temperatures.
It doesn't matter which stove you use. With the exception of induction, all the thermal energy is applied to the food and not reflected off the pan as with stainless steel.
Tin is chemically and molecularly inert. It doesn't react to pH changes and does not impart flavor or leave chemicals in your food.
It's not hydrophilic like Teflon, meaning it doesn't form a layer of water between the pan and the cooking ingredients.
This is crucial because it allows you to brown your meats and proteins in a way that's not possible with a Teflon-coated pan.
Tin slowly oxidizes at high temperatures and becomes darker as you age and use it more.
Disadvantages of a tin lining
Even the best brands of copper cookware can seep through the layer of tin. It all depends on how often they are used and taken care of. Every year, some pots and pans used in commercial kitchens need to be re-tinned.
The average home cook who prepares most family meals may require a new coating every 15 to 30 years. Professionals can repair scratches on the surface of tin because tin can be reapplied.
It can be difficult to find a skilled craftsman who can reapply the tin coating. There are however a few places in the US that specialize in this art form.
Like Teflon says, you should not use your metal utensils in conjunction with tin. Because tin is a softer material than steel, it can scratch the lining.
For spoons and spatulas, plastic or wood are the only options.
Also, this type of lining is not suitable for high-temperature cooking. Tin begins to melt at around 450 degrees, however, a large amount of food in the pan may act as a heat sink and allow for a slightly higher temperature.
But you don't want a regular boil or to dry a tin-lined pan or pot.
Avoid steel utensils. Don't scrub it using steel wool, green scratchies, or abrasives. Never leave it unfilled on the lit or powered burner/heating element.
You can treat it the same way as Teflon, and it will last for many years. Tin is a great coating for sautee pans. 
Stainless steel lining advantages
For most families, stainless is a better choice than copper for cooking in the home. It is also the most common lining in modern copper cookware.
If you look at my recommendations, you'll notice I prefer stainless steel because it's just easier to clean and work with. 
Many pan manufacturers are slowly phasing out tin-lined pans for better quality stainless steel. This material lasts longer and customers don't want to re-tin their cookware all the time. 
Tin-only people (most of them with agendas) will tell you that stainless steel lining will negate many of the benefits.
This is blatantly false. The stainless steel liner is so thin, that it will not make any difference to how much heat passes through the bottom.
Two identically sized vessels with the same ingredients and the same heat source will produce factions of the same degree.
Luckily, stainless steel is resistant to rust, tarnish, or other discoloration. It is not easily scratched or oxidized compared to tin. 
These properties are derived from the alloy of nickel, chromium, and other lustrous metallics with steel. This creates a hard surface that can be almost indestructible under normal use.
There are no special cleaning techniques or products required. Cookware can be washed in the dishwasher if the manufacturer's instructions are followed. 
This lining material can be used with green scratch pads and steel wool (on its inside). Please make sure to check instructions but I recommend hand washing only. It's the best way to keep your cookware safe. 
You can also use stainless-lined copper cookware at slightly higher temperatures. However, you won't have to heat your cooktop any more than for tin-lined pans.
Disadvantages of stainless steel lining
Even the best stainless-steel-lined copper pans do not have the same nonstick properties as properly seasoned cast iron or tin-lined examples. But, this might not be a real deal-breaker as it's best not to use copper for searing meat. 
Because stainless's surface is uneven at the molecular level, food sticks to it more than tin, which is more ordered and smoother.
A concern with stainless liners is the possibility of pitting, especially when they are exposed to high-salt foods.
The salt can eat away at the iron in stainless and can cause dimples of pin-sized size on the surface.
These pinholes do not penetrate the coating very deeply so they are generally of little concern. To avoid this, it is best to wash your pans quickly after you have finished cooking.
Pitting can occur with any type of stainless cookware. It's not to copper only but it's not a real issue worth worrying about. 
If the pits grow deeper (which most do not), this could cause separation of the stainless liner and copper bottom. The liquids will start to make their way between steel and copper, and cause damage. 
A separation can also be caused by repeated high heat.
Once the separation has begun, there is no way to repair it. The pan is gone. This condition is rare, and shouldn't stop you from purchasing. You should not have any problems if you take proper care of your pots. 
Also read: The ultimate guide to seasoning copper pans in 4 steps
Induction
With more and more people opting for induction cooktops, the copper cookware just seems like it's not a modern choice. 
Their biggest problem is their inability to operate within an induction range. The good news is that some brands like de Buyer now make induction-safe pots and pans. 
Induction requires that a magnetic material be used to work its magic. Copper isn't able to react with magnets so it can't be used directly on an induction stove (unless it's induction-friendly). 
Iron or steel adapter plates are available for non-magnetic surfaces, but they can be cumbersome.
See here for more on how induction works and a review of the 14 Best Induction Cookware sets, pans, roasters & more
Handles
Most handles are made of stainless steel because it can stay cool and doesn't cause burns. Bronze handles are popular too and these are mostly for aesthetic purposes.
All the handle options for copper cookware are great so it doesn't matter which you choose. 
Best French copper cookware reviewed
Now let's get on to the reviews.
Best French copper cookware set: Mauviel M'Heritage (10-Piece)
Number of pieces: 10 
Finish: smooth
Cooktop compatibility: gas, electric, halogen
Oven-safe: yes
Copper thickness: 1.5 mm
Handles: stainless steel rivets
If you're looking for that French kitchen flair for your home, you can't go wrong with a complete copper cookware set.
It not only comes with all the pieces you need to make your favorite foods, but each pot has a lid and is made of a 1.5mm thick copper which is ideal for fast heat-up and quicker cooking. 
In fact, the main reason you should pick this Mauviel set over similar sets by other brands is that Mauviel is just better when it comes to heat properties. 
Mauviel cookware is known for its excellent heat properties. It's also known for its heat distribution and heat conduction abilities. 
Mauviel pans and pots heat up quicker than other cookware due to their copper construction. Sure, other brands also use copper but this 1.5 mm is the perfect thickness and your overall cook time is reduced. 
This is the main advantage of this set. The heat transfer from the stove through the copper cooking of Mauviel cookware can be so powerful that many customers recommend you cook on low- to medium heat settings when using this equipment.
If you don't you can end up overheating and damaging the cookware. Considering the expensive price, the damage is the last thing you need. 
This Mauviel cookware set is made up of various copper pots and pans, including:
a small saucepan
a large saucepan
two frying pans
a stewpan
a saute pan
Copperbrill cleaner
Each pot or pan is made of an amalgamation of two traditional and powerful materials, stainless steel and copper. The stainless steel makes the pots and pans easy to clean but also prevents copper from leaching into your dishes. 
Compared to some of the Ruffoni tin-lined copper cookware, the Mauviel stainless steel lining is better because it doesn't rust or oxidize like tin so there's less maintenance required.
Also, you can cook at higher temperatures safely without damaging your pots and pans. 
Its handles are made out of polished bronze which also has stainless steel rivets so they look extra stylish and luxe. But, the benefit of having the stainless steel rivets is that they stay cool so you don't burn your fingers when maneuvering the pot. 
I also like is that the straight rim doesn't let the liquids flow out so it's ideal for making sauces, soups, and stews.
Best French copper saucepan: Mauviel M'Heritage M250C
Finish: smooth
Size: 1.2-quart
Cooktop compatibility: gas, electric, halogen
Oven-safe: yes
Copper thickness: 2.5 mm
Handle: stainless steel 
If you love to make homemade pasta sauce or simmer broths and sauces, then you know that the saucepan can make all the difference between a burnt sauce and one with the perfect consistency. 
Without a doubt, the 1.2-quart Mauviel saucepan is one of the best you will ever find. Although it's a bit heavier, you can tell the difference between this quality 2.5 mm thick copper vs the 1.5 mm one.
Sure, both are excellent but this is the one if you're a full-on copper cookware aficionado as it resembles vintage French copper saucepans from the 19th century.
This particular Mauviel stands out because of its beautiful and functional handle.
It's made of stainless steel so of course, it stays cool but it is coated with an iron electroplated finish to make them extra cool and gives them some substantial weight so the saucepan feels balanced in your hand when holding it. 
The body of the pan is made of 100% copper with a very thin layer of bonded stainless steel lining so you get all of the benefits of copper when cooking.
Therefore, you can be sure it's the best when it comes to heat conductivity, and compared to tin you can use it at higher temperatures. 
The lining is non-reactive so you can cook all of the ingredients you want. It won't get damaged and is very tough so it's not prone to scratching very easily.
Therefore, this saucepan is suitable for any type of cooking and recipe, especially simmered sauces, like a traditional sukiyaki sauce (warishita). 
Best French copper stew pot: Baumalu
Finish: smooth

Size: 4.72 inches

Cooktop compatibility: gas, electric, halogen
Oven-safe: yes
Copper thickness: 1.7 mm
Handle: cast iron
Are you looking for a more affordable French stew pot that's versatile and made of real copper? Then Baumalu is the best option for you.
This is a mid-sized stew pot with a similar appearance to the Mauviel stockpot. 
The pan is lined with tin, not stainless steel, hence why it's a bit cheaper than the other options. However, you're getting all of the benefits of a copper pan and the tin lining is quite durable so you don't need to worry about re-tinning for a while.
Even though the tin coating is actually a very thin layer, it doesn't usually bubble too much. This one is excellent if you have this bubbling problem with copper pans. 
Also, the matching copper lid has a tin lining so the pot offers excellent heat retention and heats up fast so you can cook in less time and have more free time. 
The handle is made of cast iron which makes it a bit heavier and it heats up, so you always need to wear protective kitchen gloves to prevent burns. Cast iron looks good but it's less practical than stainless steel because it heats up. 
Some people say that Baumalu is the cheaper sister brand for Mauviel and de Buyer and the truth is that it's not quite as well made.
A minor issue is its lack of rigidity. Since it's a thinner pan, after many uses the pan tends to warp. It will still be usable and cook well but the shape can become oblong and bent so it's not ideal for flat cooktops. 
Overall, I would highly recommend this small stew pot if you're just starting out with copper cookware or you're in search of authentic French copper pieces that don't cast as much as the more famous brands. 
Mauviel stockpot vs Baumalu stew pot
This is a battle between Frances's top copper cookware manufacturer and the cheaper alternative. Both of these pots are great for cooking, especially soups, sauces, stews, and any liquids. However, there's a noticeable quality and price difference. 
Mauviel is double the price of Baumalu and the reason is the materials they use to make the pots out of. 
First of all, Baumalu has a very thin tin lining whereas the Mauviel has a much more durable stainless steel coating that's also non-stick and scratch-resistant.
In comparison, Baumalu's tin coating is more susceptible to heat damage but it doesn't bubble like cheap fake copper cookware you find online.  
Another major difference is the handles. Mauviel has real stainless steel handles that don't heat up whereas the Baumalu pot's handles are made of cast iron which quickly heats up along with the pan so it's not as safe to use. 
It all comes down to how much you cook. If you want the kind of copper pot that's going to last a lifetime, Mauviel is closest to the old-style artisan cookware of the last centuries but it has modern cool-to-the-touch handles. 
But, if you want a budget-friendly alternative pot that still heats up rapidly and offers great heat retention Baumalu products are a good choice. 
Either way, your precious copper pots also look great hanging as decoration in your kitchen
Best French copper frying pan: Bourgeat Copper Frying Pan 11″
Finish: smooth

Size: 11 inches

Cooktop compatibility: gas, electric, halogen
Oven-safe: yes
Lid: no
Copper thickness: 2.5 mm
Handle: cast iron
A frying pan is probably the most versatile cookware item because you can use it to make breakfast, lunch, and dinner in minutes. You likely use a frying pan more often than a stockpot or saucepan.
So, if you're looking for that one copper pan to add to your collection, the Bourgeat 11″ frying pan is a top choice. It is made in France by local artisans who have a long history in cookware manufacturing so it's the real deal. 
This tapered rim frying pan is suitable for use at high temperatures so you can sear a steak, make eggs for breakfast and make a tasty vegetable stir-fry. 
In terms of quality, it's constantly one of the top-rated on Amazon, and for good reason, because it has an exceptional 2.5 mm copper build with .10mm of 18/10 stainless steel lining.
This offers a lifetime of amazing heat conductivity, even cooking temperatures and durability. 
It has a textured cast iron handle that stays pretty cool during the cooking process and is weighty so the pan feels balanced and sturdy on your cooktop.
Also, the cast iron handle adds a vintage touch and makes this elegant frying pan look like those vintage artisan pieces that are so sought after. 
The pan is quite heavy (about 6.5 lbs) so it's similar to the weight of a cast-iron pan but offers superior heat conductivity and looks much nicer. Keep in mind that the heavier the copper pan the better because it means you're getting a very good cooking surface. 
The main advantage of using this frying pan is when you want to simmer something. It simmers everything evenly in all areas of the pan so you no longer need to rotate the pan over the fire and you still get perfectly cooked food. 
There is one disadvantage: a lid is not included so you'll have to find one elsewhere or order it separately from their website. 
Overall though it's an excellent value and quality for the price.
Bourgeat is still one of the world's top copper cookware makers and even as their pans develop a patina over time, they are easy to clean and maintain. You can use a polish and it will look like new, although the wear does give it character and an edge. 
Best for induction cooktops & best copper stockpot: de Buyer Prima Matera 8″
Finish: smooth

Size: 8 inches, 6 quart

Cooktop compatibility: gas, electric, halogen, induction
Oven-safe: yes
Lid: yes
Copper thickness: 2 mm
Handle: stainless steel
If you have an induction cooktop you know that your options are limited when it comes to copper cookware.
But, de Buyer has thought of that and made these amazing copper pots with stainless steel lining that are induction-safe by adding a special base to their cookware.
This is an ideal soup or stew pot because it has tall sides and you can boil the food without it overspilling. 
The pot offers all the classic benefits such as excellent heat conductivity but de Buyer has upgraded it with modern features.
For example, unlike the other copper pots in this post, this one is dishwasher safe which makes it appealing to the modern consumer looking for convenience.
However, I still recommend handwashing copper cookware because it keeps it looking in tip-top condition for much longer and you minimize the risk of damage. 
Another modern feature is that the pot is made without toxins like PTFE and PFOA so it's completely safe and the stainless steel lining ensures copper doesn't leach into the food. 
When it comes to the build, the pot is made of 90% copper and 10% stainless steel which has no effect on the copper conductivity, thus you get the maximum benefits. 
Further, they also made their cookware oven-safe for up to 450 F so everything is versatile and when you invest your money into de Buyer cookware you eliminate the need for other pots and pans in your collection. 
The product is 100% made in France so you can expect great quality and lifelong usability. 
See the Prima Matera range introduced here:
Compared to the Bourgeat frying pan, this pot has stainless steel handles that look very modern and also stay cool so they're easy to work with.
So, if you want copper pots and pans that work with your induction cooktop, look no further than de Buyer – it's the same price range as Mauviel but with this added bonus. 
Best French copper jam pan: Mauviel Made In France Copper 15-Quart
Finish: hammered
no lining

Size: 15-quart

Cooktop compatibility: gas, electric, halogen
Oven-safe: no
Copper thickness: 1.2 mm
Handle: bronze
Making sugary desserts, caramel, jams, and preserves is usually a hard task because when you mix fruit with sugar it tends to stick to the pot. But, with this pure copper unlined pan, the problem is solved. 
This is by far the best jam pan you can buy and it's the top choice for people who are serious about making fruit jams and preserves.
Unlike the stainless steel or tin-lined pots I reviewed earlier, this unlined pan is just made of copper and has bronze handles. This means it's the real deal when it comes to heat retention and fast cooking.
The thin copper is ideal if you like the fast boil because then natural fruit pectin can form. Here's a quick but lovely clip showing peach jam being made in the Mauviel:
The unlined 1.2mm gauge copper promotes extremely even heat distribution and a rapid boil, which helps develop natural fruit pectin.
Did you know that unlined copper pans are safe for cooking fruits for jams? That's right if you first mix the fruit and sugar in separate bowls before you place them in the copper pan. Because of the high sugar content, the toxins don't develop like usual.
The hammered finish makes this a real collectible jam pan because it's very beautiful and worth the price. Also, this type of finish is hand-hammered by artisans so you're not getting a basic mass-produced product. 
This is a large size specialty jam pan. Its design reflects this and it has special helpful features to help you make the best jams the whole family will adore. 
In terms of design, the pan has tapered sides which make it easy to stir. Also, it has a very wide opening and this aids the evaporation process. Finally, the size and tapered sides make it easy to ladle the jam into jars.
Customers say that this pan is great for home use and restaurant use too because it's extremely well-made and durable. With these pans, you can actually make pectin-free jams! That's something you can't do in a basic pot. 
If you are looking for a more affordable copper jam pan, have a look at my review here for additional options
Best French copper ladle: Baumalu Ladle
handle: cast iron
size: diameter: 11.5 cm. length: 29.5 cm
If you're getting the Mauviel jam pan, you need a long-handled ladle to scoop out the tasty jam for canning.
Or, if you've never owned a piece of copper cookware, then you can start off with something cheap like a ladle to convince yourself that investing in copper cookware is worth it.
The Baumalu ladle is always one of the best-selling copper kitchen utensils because it's made of 100% copper with a cast iron handle that doesn't overheat. 
It weighs about 10 ounces so while it's heavier than basic plastic or aluminum ladles, the quality is truly incomparable. It's not quite heavy enough to pose difficulty yet it's sturdy and well-balanced. 
The ladle has a hole in the handle so you can hang it up easily so it doesn't cause problems when you want to store it away. 
This item is made in the French region of Alsace in a local factory and each product undergoes a strict quality control process so it's worth the price. 
You don't need to worry about copper leaching into your jams and soups because even though the copper is unlined, it doesn't really cause a reaction since you're not cooking with it. 
So, if you want a beautiful addition to your kitchen, this is the item for you.
Why are French cookware brands so expensive?
When it comes to French cookware brands, you're probably thinking of ceramic cookware and premium pots and pans. 
French copper cookware is definitely pricey but you are paying for premium products that are designed to last a lifetime. 
In France, a professional chef will always choose these artisan-made pots and pans because they last well and can handle the daily wear and tear of commercial kitchens. 
If you've ever seen old vintage French copper cookware you'll notice that it has so much character and patina which you just don't find with the modern copper mass-produced cookware. 
Sure the modern designs are cheaper but if you prefer quality over quantity, you'll love these old-style French copper pots, frying pans, saucepans, and accessories. 
Most of the cookware is artisan-made or handmade in small workshops and manufacturing facilitates. They are not made in huge factories and are of much better quality. Also, the prime materials they use are top-notch. 
So, when you see the 'Made in France' tag you can be confident that the cookware will be very good.
New to copper cookware? Here's what to do (& what NOT to do) with the first use of copper pans
Why do French chefs love to use copper pans?
It's mostly because of convenience. The fact is that copper cookware heats up very quickly but also cools down just as fast so it reduces the cooking time. 
Also, it offers the chef more control over the food temperature while cooking. As a result, it's easier to stop a sauce from burning, scorching, or sticking to the edges of the pan. Also, the liquids, especially sauces will have that perfect consistency.
Then, there's the added fact that French chefs are proud of their country's culinary tradition and copper cookware is part of that long history of cooking. 
A brief history of French copper cookware
The French have a long history of making cookware out of copper. Maybe it's because they had a lot of this prime resource in the country and it was cheaper than importing other materials.
Actually, importing wasn't even an option for a long time. Local craftsmen and artisans had access to limited resources. 
French cuisine was an integral part of French culture since the early 1700s.
French cookware made of high-quality copper was developed by French artisans to cook the best food most efficiently. 
Extra-thick copper pans made from copper are often considered antiques, especially those that date back to the 1800s. In the 1920s, they created some of the most beautiful copper pots and pans to date and collectors are always on the hunt for those vintage pieces. 
Older copper cookware has cast-iron or ornate brass handles that are very durable. These beautiful pans are made of pure copper, which is often thicker than any made today.
When restored with a good layer of tin, they can be used to cook food just as well as 150 years ago.
Luckily, many of the top brands like Mauviel still make these high-quality products. 
After World War II, the second great era in French copper cookware was born. 
Julia Child, a French chef, popularized French cuisine in the 1950s. In the USA, Williams Sonoma and Sur La Table started to import French copper cookware for home chefs. 
Copper from this era is made using modern manufacturing techniques, so it does not have the same hand-feel as antique copper. However, it can still be thick and of high quality and is still sought after.
Bottom line
No matter the copper cookware product you are searching for, you should consider buying French copper cookware since it will give you the best value for your money.
However, you need to be wary of using such cookware in case you have induction cookware since they are not compatible. But, this shouldn't worry you since there is a solution for that.
You can choose to buy copper cookware that has been designed to be compatible with an induction cooktop, or just buy an interface disk that will allow you to use your copper cookware on an induction cooktop.
Although copper cookware is a bit costly, getting one will definitely give you good value for your money.
If you're looking for budget options check out these Gotham Stel pans I've reviewed here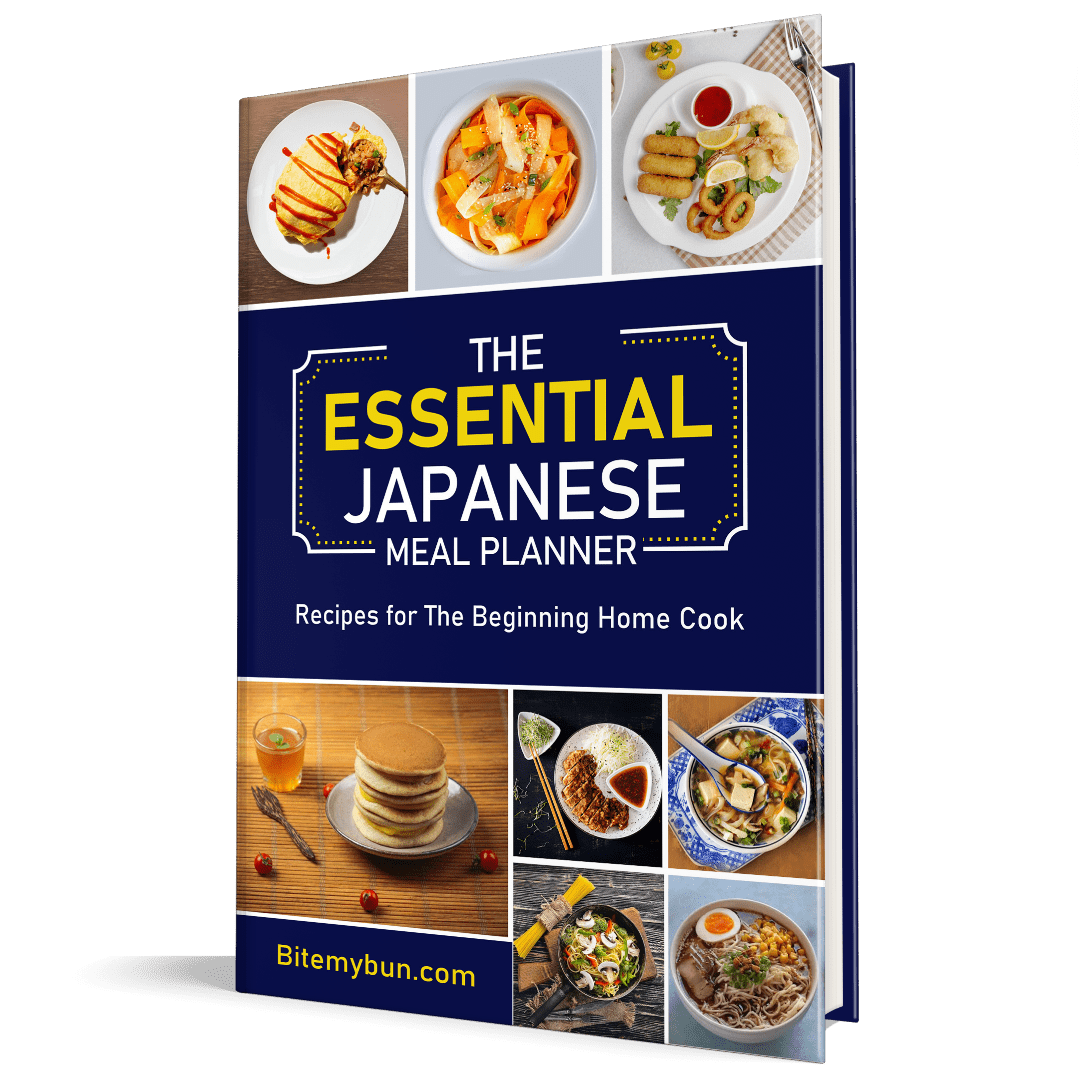 Check out our new cookbook
Bitemybun's family recipes with complete meal planner and recipe guide.
Try it out for free with Kindle Unlimited:
Read for free
Joost Nusselder, the founder of Bite My Bun is a content marketer, dad and loves trying out new food with Japanese food at the heart of his passion, and together with his team he's been creating in-depth blog articles since 2016 to help loyal readers with recipes and cooking tips.