Best type of pan for a ceramic stove top [our review]
I love creating free content full of tips for my readers, you. I don't accept paid sponsorships, my opinion is my own, but if you find my recommendations helpful and you end up buying something you like through one of my links, I could earn a commission at no extra cost to you.
Learn more
A ceramic stove top has the advantage that it is easy to clean, you do not use gas, and that it is relatively cheap to purchase.
You do have to pay attention to a number of things that you may not immediately consider.
This includes the type of pans that you can use on a ceramic hob. In this article, we have listed the best pans for a ceramic hob for you.
This way you can quickly buy the best pans and put fantastic dishes on the table in no time. Because that's what it's all about in the end, right ?!
To help you on your way, we have listed our top 5 best pans for a ceramic hob for you. If you want to buy an entire set in one go, I would recommend purchasing this Greenpan Mayflower set.
A complete set with most of the pans you will need now that you have your new ceramic hob at home. Later in the article, you will find even more tips for cooking on a ceramic hob and what to pay attention to when buying a pan.
The best pans for a ceramic hob in an overview:
| | |
| --- | --- |
| Ceramic stove top pans | Images |
| Best wok for ceramic stove top: Greenpan Memphis | (view more images) |
| Best roasting pan for ceramic stove top: Westinghouse Marble | (view more images) |
| Best casserole for ceramic stove top: Le Creuset | (view more images) |
| Best frying pan for ceramic stove top: Le Creuset Les Forgees | (view more images) |
| Best cookware set for ceramic stove top: Greenpan Mayflower | (view more images) |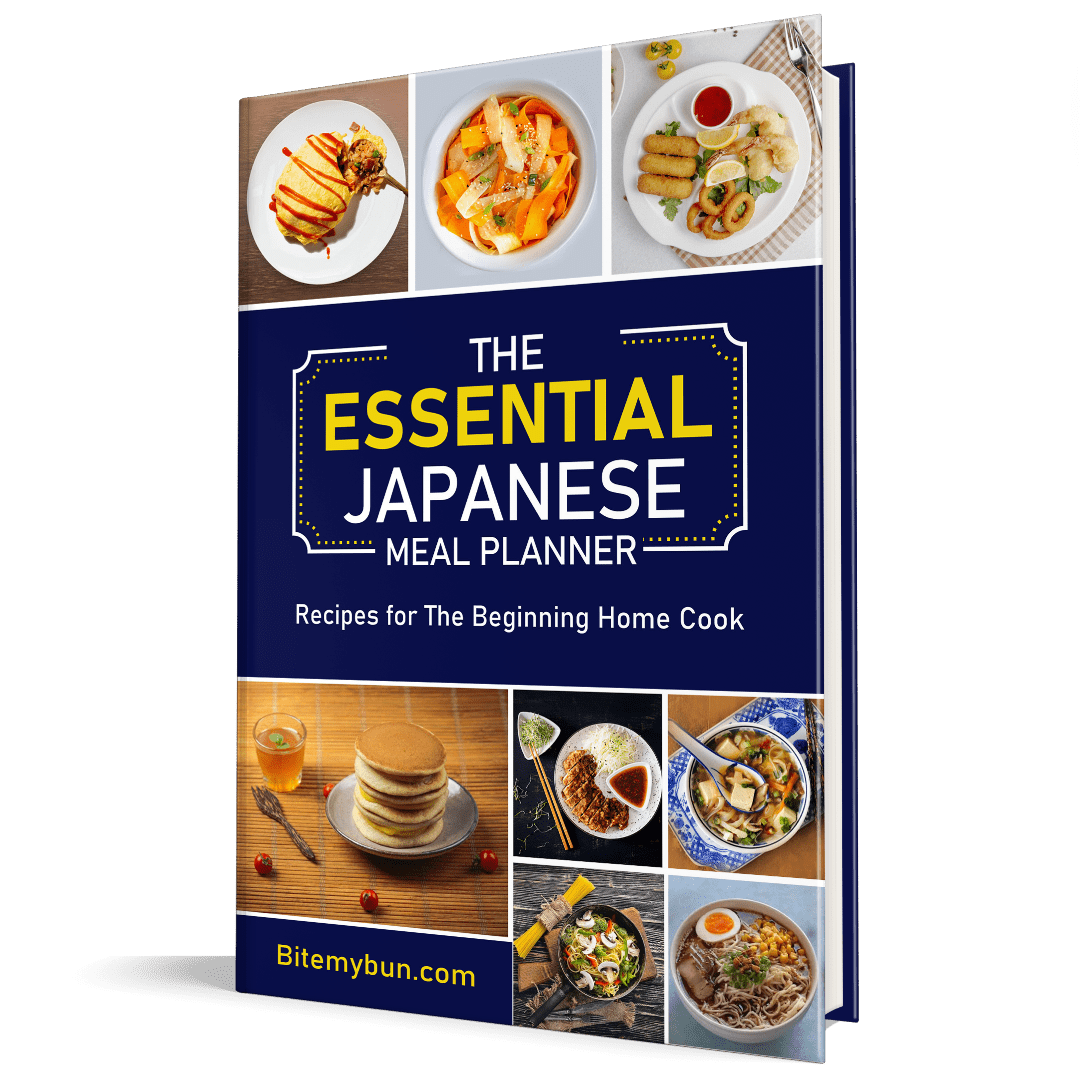 Check out our new cookbook
Bitemybun's family recipes with complete meal planner and recipe guide.
Try it out for free with Kindle Unlimited:
Read for free
What should you pay attention to when buying a pan for a ceramic hob?
Here are some tips for you if you are considering switching to a ceramic hob.
Flat bottom for good contact with the hob
You need to make sure the pans are smooth and sturdy at the bottom. Because the heat can only heat the pan through the glass plate, contact with the plate is of great importance. Do you have pots and pans from an era where you cooked on gas? You can still use them on a ceramic plate (unlike when you switch from gas to induction). But because pans are often slightly deformed due to the heat of gas flames, it may be that the pans do not fit properly to the glass plate and therefore you do not heat the pan properly.
Good heat conduction
A solid base is important for good heat conduction. The better the heat conducts, the more evenly the pan heats. This will cook your food at the same speed everywhere in the pan. That is a requirement of putting a good meal on the table! Basically you can use any pan on ceramic hobs. The better the pan, the better you can make the end result. Even though it still depends on your cooking skills and your own efforts, bad pans can really bother a good cook. What do you pay attention to when you buy a pan? Of course you pay attention to the size of the pan and the type of pan. What do you need, what are you going to use it for? For which hob is the pan suitable and for which not? If you have a clear idea of ​​what you are looking for, you can start thinking about your budget, the material and the brand of the pan.
What do you spend on the pan?
Cheap is expensive. This also applies to pans. Perhaps it is better to make a good investment and have a pan that will last 30 years or more (good brands sometimes even give a lifetime warranty!) Than buying a new, cheaper pan every year. Not only can pans get damaged on the surface, pans with non-stick coating must be used properly to ensure that none of the Teflon coating gets into your food. Not everyone is equally positive about a non-stick coating. The copper frying pan of the Toscana series that we have described as number one above has perfect heat conduction and no questionable non-stick coating. In addition, the size of the pan makes it a favorite for both professional cooks and the hobby-and home cook. The pan offers a solution for making soups, sauces and meat dishes and you can even prepare a quick stir-fry one-pan meal in it.
Take good care of your beautiful pan
Wash the pan by hand. Copper pans cannot withstand the dishwasher well. But you will notice that the pan is easy and quick to clean. Nothing will burn in quickly and with the soft side of the sponge and warm soapy water you have a clean pan again in no time. Maintaining copper pans is important and fortunately we have written a nice article about it before. The cast iron pan on our list is also not dishwasher safe (sorry, we don't do it on purpose!). Cast iron pans are also better to wash by hand, but here too you will see that cleaning is a piece of cake.
Good conduction and heat retention
The pans heat up well and that actually causes the addoes not happen quickly. Of course it is important that you grease the pan well with butter or oil. The ideal thing about a cast iron pan is that it retains the heat very well and that you can put the pan in the oven without any problem. You create a "Dutch oven" in English. Yes, we are even famous worldwide for it!
Indestructible cast iron
You have to take into account that cast iron pans are heavy, but that is actually one of the few disadvantages. The pan is indestructible. You really buy a pan for life. With pans with a non-stick coating, you have to be very careful that the surface of the pan is not damaged or that the pan does not get too hot. With a cast iron pan you can actually stir and fry without thinking. You have to come from a good home if you want to damage a cast iron pan.
Read more: These are the best enamel pans you can buy
Wok can also be done on a ceramic hob
Are you not so fond of stews, which have to cook in the oven for a long time? Are you someone who would rather quickly put something healthy on the table? Then you are definitely a fan of wok? A good wok pan is also indispensable in any kitchen today. Try to make sure that the bottom of the wok is straight and that it has a relatively large surface. Woks, by definition, have a small diameter at the bottom and a large diameter at the top. Woks suitable for gas can have a fairly pointed bottom, as gas can also reach the sides of the wok. Especially on the special wok burners that have many gas burners.
Make sure you have the right wok for ceramic cooking
But a ceramic plate can only heat from below. So you have to pay extra attention to the good heat conduction of the pan. And the more the pan makes contact with the plate, the better the pan can heat up. High heat (a lot of heat) is indispensable for stir-frying. So you have to imitate that on the ceramic hob.
Best ceramic hob pans reviewed
Best wok for ceramic stove top: Greenpan Memphis
This Greenpan wok pan offers a good option for wok cooking on a ceramic hob. And with a suggested retail price that's quite low, it's a budget-friendly pan. The coating is scratch resistant and does not contain Teflon. It is therefore durable and healthy! Preparing a rice table becomes a piece of cake! Check the latest prices here
Best roasting pan for ceramic stove top: Westinghouse Marble
Marble coated pan from Westinghouse, suitable for ceramic hobs, among other things. Contents 3 – 4.9L with marble colored exterior, handles, and a lid. As far as we are concerned, this copper roasting pan is indispensable in every household and is therefore number one. On ceramic hobs it is important that the bottom of the pan is smooth and thick. This pan has that and because the pan is also made of marble coated, while keeping the heat optimally conducted. The size of the pan ensures that you can actually prepare anything in the pan. It's an investment, but really worth it. Check prices and availability here
Best casserole for ceramic stove top: Le Creuset
Beautiful cast iron casserole from Sola, suitable for ceramic hob. With non-stick enamel on the inside, handles and lid, with a capacity of 4.7L.
We have reserved a nice second place for this cast iron pan. This pan is not that budget friendly.
A cast iron pan like this one is perfect for making stews. For example, you can sear your meat in the pan and when you have added all the ingredients you can put the pan with lid in the oven.
Set the pan on a low temperature for a few hours and you have a delicious stew with minimal effort.
Check the latest prices here
Best frying pan for ceramic stove top: Le Creuset Les Forgees
Forged aluminum frying pan with a stainless steel handle with a capacity of 2.1L. With non-stick coating and suitable for ceramic hobs.
We give third place to this beautiful frying pan from Le Creuset. A frying pan is of course a pan that should not be missing in any kitchen.
There are frying pans in different sizes, but in our opinion, this is an ideal "starter pan".
You can not only fry your eggs in it, but you can heat up meals quickly and easily. You can bake delicious pancakes in it and frying a steak also works perfectly in a pan of this size.
The Le Creuset brand is one of the leading brands when it comes to baking and roasting and many professional chefs choose Le Creuset as their favorite brand.
Check prices and availability here
Best cookware set for ceramic stove top: Greenpan Mayflower
This five-piece cookware set also has accessories, making it the ideal starter package -perhaps a nice gift for your son / daughter who is going to live in a room for the first time?
And it is a perfect set, because it is suitable for ceramic hobs and you can also use the pans on a different heat source when you move house.
In contrast to using the pan on gas, the bottom of the pan does not deform when used on a ceramic plate, so you can always use the pan again later on a different heat source.
This set is also suitable for induction.
Check the latest prices here
Switch to ceramic cooking
Are you moving or are you going to renovate the kitchen? And are you switching from, for example, a gas connection to ceramic cooking?
Then you will have to get used to the time it takes to get the pan warm on the stove. Allow the hob to heat up Gas and induction ensure that your pan heats up quickly.
But because ceramic hobs have to heat up the heating elements first, it takes a little longer to get your pan warm.
This is important to know for the preparation of many dishes. Think of something as simple as pancakes – if your pan is too cold, you can throw away the first pancake!
Or do you want to bake meat?
Then you must have the pan warm, because you cannot sear the meat in a cold pan. Woks also only work well with a hot pan, so you will have to be patient before you can throw vegetables in the wok first hand.
New hob – new pans?
Do you have to make an investment and buy new pans, because you either don't have pans yet or because your old pans are no longer suitable?
Then you can purchase beautiful sets via bol.com that you can at least get along with. You can of course always expand your series later with pans that you like to use.
What exactly is a ceramic hob?
You should not confuse a ceramic hob with an induction hob.
The difference with an induction plate
Ceramic hobs use heating elements. You can also see this because the hot plates turn red when they get hot. The warm elements heat up the plate and the hot plate warms the pan.
This is really different from induction.
Induction plates use magnetic fields to directly heat the pans and not the plate or heating elements.
Ceramic hobs keep warm for a long time
The plates of a ceramic hob also stay warm longer because of the heating elements. If you turn off the plates, it takes a while for the heating elements to cool down.
You should always take this into account if you have small children around. But also if, for example, you drain the potatoes and put the pan back on the plate; make sure you don't put the pan on a hot plate.
Before you know it, your potatoes will burn.
Provide a good electrical connection
A ceramic hob, therefore, has heating elements under a glass plate. The heating elements are heated via an electrical connection (with a five-pin socket).
Make sure you have connected a separate group in your meter cupboard, because the moment you switch on the plate, a lot of energy is required in one go.
If you put this on a group with, for example, other devices, then you have a good chance that you will stop.
Also read: best copper pans with ceramic coating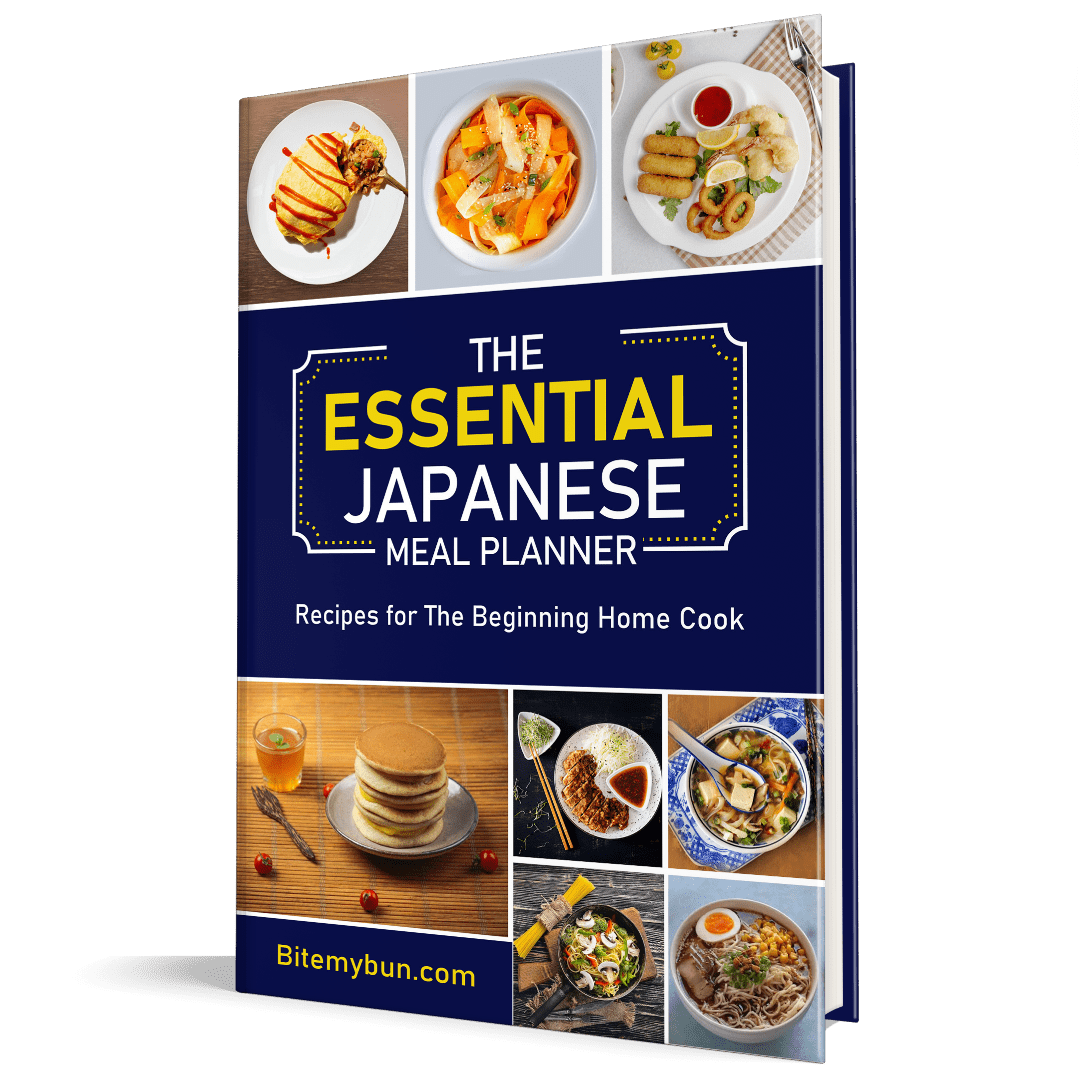 Check out our new cookbook
Bitemybun's family recipes with complete meal planner and recipe guide.
Try it out for free with Kindle Unlimited:
Read for free
Joost Nusselder, the founder of Bite My Bun is a content marketer, dad and loves trying out new food with Japanese food at the heart of his passion, and together with his team he's been creating in-depth blog articles since 2016 to help loyal readers with recipes and cooking tips.