Review: 4 Best Copper Ceramic Pans and sets +why copper ceramic is worth it
I love creating free content full of tips for my readers, you. I don't accept paid sponsorships, my opinion is my own, but if you find my recommendations helpful and you end up buying something you like through one of my links, I could earn a commission at no extra cost to you.
Learn more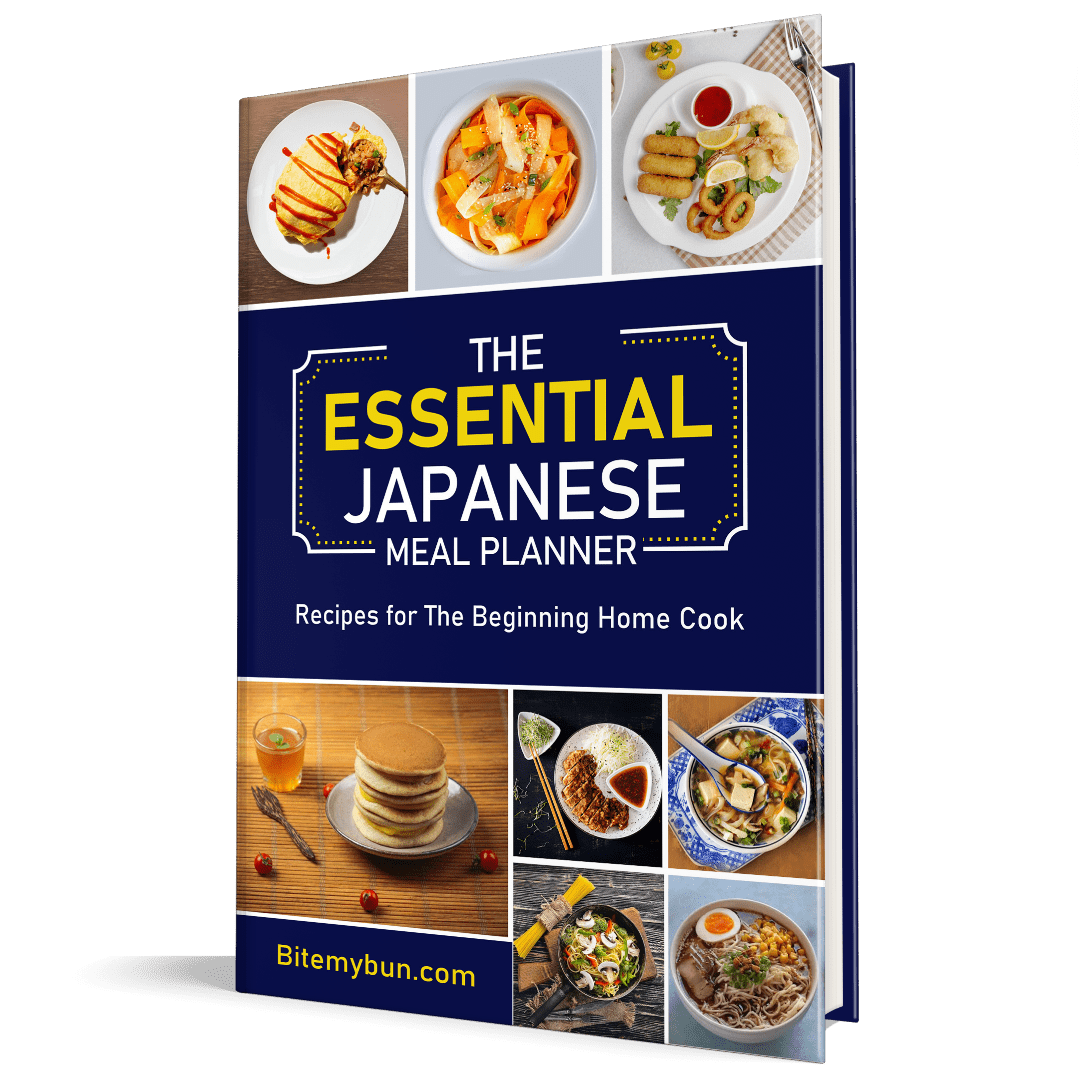 Check out our new cookbook
Bitemybun's family recipes with complete meal planner and recipe guide.
Try it out for free with Kindle Unlimited:
Read for free
A non-stick surface is a surface engineered to reduce the ability of other materials to stick to it.
Non-stick copper ceramic pans and cookware have an aluminum core with a ceramic clay layer (non-stick coating).
This helps you cook the food easily because it doesn't stick to the bottom of the copper cookware. It can get burnt to a slight crisp that turns brown and yet it doesn't stick to the pan.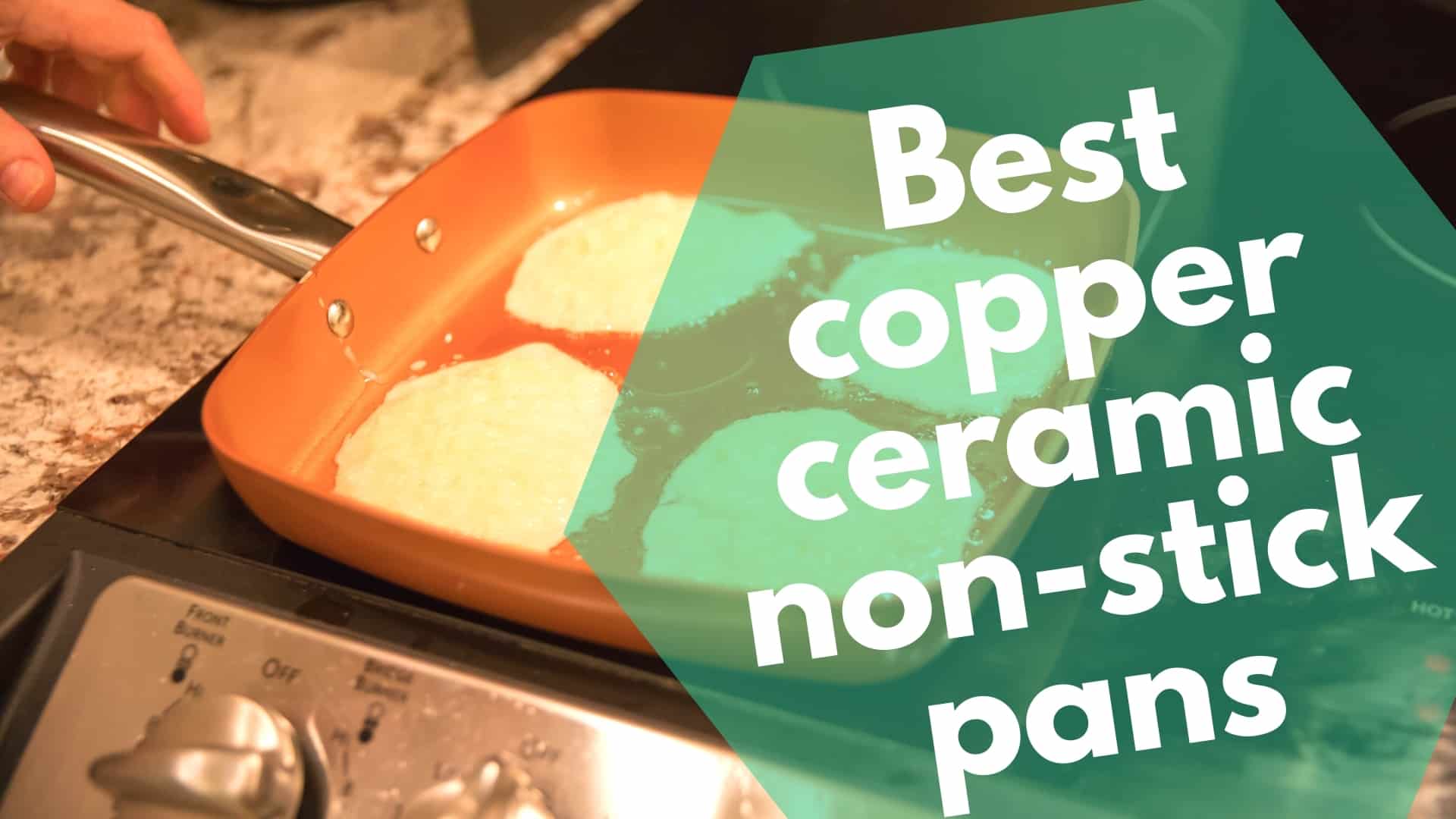 The term "non-stick" is a slang used to describe metal surfaces (usually cookware) that's been coated with a ceramic layer of polytetrafluoroethylene (PTFE), which the common name brand is called "Teflon".
My top choice for ceramic non-stick copper cookware is this Farberware Glide set which has a very affordable price. It has everything from frying pans, to a soup pot and Dutch oven, plus lids so you can cook on the cooktop and bake in the oven.
It's non-stick and will last you a long time and Farberware prides itself on innovating on durability and non-stick surfaces.
Watch their video on innovation:
New innovations in coatings have been developed and are marketed as non-stick cookware and they include enameled cast iron, ceramics, silicone, anodized aluminum, and seasoned cookware.
The superhydrophobic coating is the latest cutting-edge innovation in the non-stick coating in the market today.
If you're looking for the best copper cookware, here are the top choices. You can read detailed reviews below. 
10 Tips to Save a Bundle on Asian Ingredients!
Introducing our brand new FREE PDF guide: "Saving Secrets: Unveiling the Art of Saving Money on Asian Ingredients" It's your first newsletter email, so start saving today! 📚🧧
We'll only use your email address for our newsletter and respect your privacy
Why should you buy copper ceramic pans?
It's a well-known fact that if you want cookware that conducts heat well, then copper is the top choice because it's the best heat conductor. 
Keep in mind that ceramic-coated copper pans are different from the classic hammered copper cookware.
But it's also one of the most expensive types of cookware, usually reserved for professional chefs and fancy restaurant kitchens. There's no doubt copper cookware is extremely beautiful but it's pricey.
For copper to be suitable for cooking, the pots and pans must be made with a thick substantial layer of copper, and the more is used, the more expensive the cookware is.
And also, these pans must be relined once in a while, especially if they have a tin layer because copper loses its shine over time.
But, if you don't want to dish out all that money on pots and pans, then ceramic copper pans are your next best option.
These are aluminum pans that have a copper-tones ceramic coating and nonstick finish. The color is a result of the copper-colored pigments.
These pots and pans are relatively cheap but some of the pricier products also contain authentic copper dust mixed into that nonstick coating. This doesn't come with the negative benefits of uncoated copper cookware.
Buying guide
Copper is one of the most popular metals to use for cooking. There are certain things you should remember when you're buying this kind of cookware. 
Here are some important things to keep in mind when you pick up copper pots and pans for your kitchen.
Size
When it comes to frying pans, the most common sizes are 8 inch, 10 inch, and 12-inch pans. This measurement refers to the pan diameter. 
If we look at pots, the most popular are the 2-quart, 4 quart, 5 quart, and 6-quart pans.
Cooktop compatibility
Not all ceramic copper pans are compatible with all types of cooktops. In order to ensure your cookware is compatible with modern induction cooktops, it should be clearly stated on the packaging.
It should be safe for gas, electric, and induction cooktops. 
Thickness
When you are choosing copper cookware, the first thing to consider is its thickness. The thickness of the copper cookware will make it easier to cook.
The ideal thickness is 2 – 2.5 mm. The 2.5-millimeter thickness is considered the best. 
This is because you can use the copper frying pan on an electric cooktop, ceramic glass cooktop, or gas cooktop. Anything greater than 2.5mm in thickness can be used, but it may take longer to heat or cool.
Handle Material
There are two common options: stainless steel handles and plastic. Because it is cool to touch, the special thick plastic is an excellent choice. It also offers a great grip so you can easily handle it. It doesn't hold heat so you can touch it without burning yourself.
The clasp of stainless steel is another great option, but it isn't likely that it will be as good. Although it doesn't get completely hot, it might be more uncomfortable to hold than the textured plastic. Overall, polished stainless steel looks nicer and more expensive. 
You can make your decision based on your needs.
Oven-safe
If you look at the recommended products, all of them are oven-safe. But, when you're looking to purchase copper cookware you have to see if it is safe to use in the oven or not. 
Oven compatibility is important because it makes the pan much more versatile. The Farberware set is oven safe, for example so you get a lot of use out of it. 
Some can only withstand up to 350 F while others are oven-safe and shatterproof at up to 500 degrees F. 
It's also important to check if the tempered glass lid is oven safe too and if it has a special locking mechanism. 
Ease of cleaning
It's best to clean the ceramic coated pots and pans by handwashing with soap. 
However, many of the pots and pans are actually dishwasher-safe so it means that clean-up is easy and quick. 
Best Copper Ceramic Non-Stick Cookware
Best copper ceramic pan set: Farberware Glide 11-Piece Non-stick Cookware Set
Number of items in set: 5 pots & pans with lids and 1 set of utensils
Lid: yes
Handle: plastic
Cooktops: all
Oven-safe: yes up to 350 F
Dishwasher safe: yes

A dedicated chef knows that having a complete cookware set is the foundation of a great kitchen.
Copper cookware sets are relatively affordable but offer all the benefits of the nonstick coating and lightweight body. 
One of the best manufacturers of copper ceramic non-stick cookware is Farberware and this set demonstration a fusion between durability and amazing heat conductivity.
This Farberware set includes all the basic pots and pans you need to make your favorite meals.
Here's what you get in this set:
1 quart saucepan with lid
2-quart saucepan with lid
5-quart dutch oven with lid
5-inch-deep frying pan
25-inch-deep frying pan
slotted turner
slotted spoon
pasta fork
It's one of the best value-for-price purchases because the cookware is of high quality, it's affordable, and comes with a lifetime warranty.
So, if you're looking for nonstick ceramic coated pots and pans, then this set is a great place to start.
That's because with the different sized pots and pans you can make soup, sauces, fry meat, cook veggies, and of course, make pancakes that don't stick to the bottom of the pan.
But what makes these products stand out is the design. Each piece is made of a strong aluminum body that resists warping and is coated with non-toxic CopperSlide nonstick coating so you can feel confident your cookware is healthy to use.
The edges of each pot and pan have a flared design which means you can pour drip-free.
The handles are made of a very durable and heat-resistant plastic material that offers a textured grip, so the pans don't slip from your hands.
Compared to other sets that have metal handles, these ones don't get hot and don't burn you at all. As well, they don't warp as long as you don't exceed the 350 degrees F in the oven.
As soon as you place the pots and pans on the cooking surface, they immediately heat up and distribute the heat evenly. The great news is that you can use them on any cooktop because they have a flat bottom.
Farberware has these very unique tempered glass lids, also known as locking lids.
This is a great feature for the oven because it seals in all the flavors and since the lids are shatter-proof for up to 350 F, you can make amazing stews with the Dutch oven pot that don't lose any of the yummy liquids.
It would be nice to have a lid for the frying pan or at least for one of them, but you can always buy a lid separately.
Other than that, the only complaint is that the nonstick coating starts to stick after extended dishwashing.
So, whether you'll want to cook sticky raspberry-glazed chicken wings, hot wings with blue cheese slaw and skinny fries, homemade Italian-style lasagna, or any sticky recipe, you can be sure that the Farberware set can handle it!
Best copper ceramic baking pans set: CopperKitchen 5 pcs Baking Pans
Number of pieces in the set: 5
Material: carbon steel and ceramic coating
Oven-safe: yes up to 500 degrees F
Dishwasher safe: yes
Have you tried to make Japanese cheesecake only to have the edges stick to the sides of the pan? It's a nuisance but copper baking pans are a great solution for this problem.
The 5-piece CopperKitchen baking set is ideal for anyone looking for the perfect nonstick bakeware that's also non-toxic and easy to clean.
Plus, you don't need to season them and they don't get discolored like aluminum or steel pans.
Here's what you get in this set:
1 X Loaf Pan
1 X Square Cake Pan
1 X Round Cake Pan
1 X Cookie Sheet
1 X 12 Cup Muffin Pan
Using these baking pans is extremely easy and convenient because you don't need to grease them or use a lining. That saves you a lot of time and you don't have to scrub off all the stuck-on bits.
The nonstick ceramic coating is pretty durable and scratch-resistant so these pans will last you a long time.
You can also feel safe about using this type of copper bakeware because it doesn't contain any toxic or harmful chemicals and heavy metals.
This means that there's no PFOA, PFOS, PTFE and the pans are made of organic materials.
Overall, this whole set is very versatile because even if you don't like to bake sweets, you can always make bread, bake egg muffins and use them for roasting.
So don't think that copper ceramic cookware is limited to pots and pans because with this bakeware you can cook and bake any recipe.
The set has a very high heat resistance of up to 500 degrees F which is really handy since most other cookware can only withstand between 350 -450 degrees. 
Just make sure to clean the muffin tin and baking sheet carefully, preferably by handwashing because the coating is a bit sensitive, especially after use on very high heat.
Farberware cookware set vs CopperKitchen bakeware set
In my opinion, you need both of these sets because then you've got a fully equipped kitchen and you can cook and bake any recipe you can imagine!
But ultimately, it all comes down to what you tend to do more of: cooking or baking and roasting.
If you want to cook tasty recipes, then the Farberware 11-piece set offers everything you need and you can roast, braise, and bake in those pans too.
However, if you want to have separate bakeware and keep the cookware separately, then I recommend grabbing the CopperKitchen because it's a very budget-friendly set.
When it comes to material, the Farberware is of better quality than the bakeware set because some customers claim that the so-called carbon steel might be aluminum. However, the ceramic copper coatings are the same for both sets.
Both are nonstick and nontoxic, so they are safe products. With the baking set, you don't get any bonus utensils and of course, there are no lids.
If it's your first time getting copper ceramic cookware, I recommend the Farberware first because you have everything you need in that complete set. If you're big on baking though, then adding the CopperKitchen set to your cart is also a smart idea.
When you get both product sets you can fully equip your home kitchen with nonstick cookware.
Best overall single copper ceramic pan: MICHELANGELO 12 Inch Frying Pan with Lid
Size: 12-inch diameter
Lid: yes
Handle: stainless steel
Cooktops: all
Oven-safe: yes
Dishwasher-safe: yes, but handwashing is recommended
Let's face it, one of the cookware items you probably use the most is your frying pan. Whether you're cooking eggs for breakfast or frying some chicken for stir-fry, you likely use it daily. 
So, if you want to be able to cook really quickly on a nonstick surface, then the 12-inch Michelangelo pan is one of the best options.
The pan has a titanium and ceramic interior coating which offers the benefits of a nonstick pan, but it's also scratch-resistant and long-lasting.
As a health-conscious consumer, you can feel good about making food for your family in this pan because it's free from PTFA, PFOA, heavy metals like lead, and even cadmium so it's completely non-toxic.
Therefore, at the end of the day, you don't have to worry about the negative effects of heavy metals seeping into your food.
With this pan, you also get the benefit of precise temperature cooking, even heat distribution and you won't burn the food as a result of hot spots.
The pan has a flat bottom, so it is suitable for use on all cooktops, even induction, so it's extremely versatile and makes for a great housewarming gift too!
One of the features that make this pan stand out from the basic aluminum models is that it is oven-safe for temperatures up to 450 degrees F. That means you can fry chicken on the stovetop for a few minutes and then bake it in the oven to get that amazing crunchy skin. 
In terms of maneuverability, it has a nice long stainless-steel handle that doesn't overheat and it also has a hanging loop for easy storage.
Best budget single copper ceramic pan: CS-KOCH Little Skillet with Lid
Size: 8-inch diameter
Lid: yes
Handle: stainless steel
Cooktops: all
Oven-safe: yes
Dishwasher safe: no
If you don't need a large ceramic copper pan and don't want to dish out too much money, then this budget-friendly Little Skillet pan is a top choice.
It is one of the highest-quality pans in its price category but it also has the nonstick and nontoxic coating everyone wants.
The pan size is smaller than the Michelangelo so it's best suited for singles and couples who don't plan on cooking large portions at once.
The actual body of the pan is made of copper and aluminum so it's an amazing heat conductor. It has a 5-layer non-toxic and non-stick ceramic coating that is very heat-resistant so you can cook at high temperatures without damaging the frying pan.
Also, one of the great advantages of the ceramic coating is that you can cook with less or no oil, so your recipes will turn out healthy and delicious.
This pan is also oven-safe so it's very versatile and you can use it to make all kinds of Asian and Western recipes.
The handle is made of stainless steel, it's pretty long and has an ergonomic wider shape to offer a comfy and easy grip. It's also burn-proof and comes with a hanging loop so you can store it away easily.
Michelangelo vs Little Skillet
The size of these pans is the first most notable difference between the two. The Michelangelo is 4 inches wider, so you can cook large family portions compared to the smaller Little Skillet which is better for singles and couples.
Also, the price difference is quite obvious with the Michelangelo costing double, but it is a truly well-made and durable pan.
Both of these pans are oven-safe and compatible with all types of cooktops, even induction.
Also, both of the pans have the same type of ceramic nonstick and nontoxic coating. However, the Michelangelo pan has 3-layers while Little Skillet boasts 5. It means that the Michelangelo does heat up a bit faster and retains heat very well.
When you compare the nonstick claims, the Little Skillet is truly nonstick, and you can make eggs that don't stick. Some customers complain that the Michelangelo pan is a bit sticky after prolonged use because the coating starts to peel off.
Therefore, the Little Skillet does better in time when it comes to scratches that come from using utensils on the ceramic coating surface.
The only minor disadvantage of this Little Skillet pan is that it's handwash only whereas you can save time by washing the Michelangelo in the dishwasher.
Overall, the reason why the Michelangelo is the top pick is because of price, value, and usability. The Little Skillet is almost as good, but it takes longer to heat up and just doesn't retain heat quite as well.
What are copper ceramic pans made of?
Technically, any type of ceramic object is made from fire-hardened clay mixed with other elements for any specific purpose the object may serve.
So when we talk of ceramic coated cookware, we are talking about some sort of metal (which in this case is copper) that has been coated with a layer of ceramic. The ceramic is quite sensitive, so you shouldn't use metal utensils when cooking on it. 
The body of the pots and pans are made of an aluminum core in most cases.
For ceramic coated copper pans this means that it does not allow food to stick to its surface, but more importantly, it also prevents any chemical reactions when food is heated in copper cookware, which can sometimes poison people.
The ceramic coatings in non-stick cookware are usually made of inorganic materials, which are mostly silicon and oxygen (substances that are considered inorganic do not contain any carbon element in them).
Influence of copper ceramic pans in the market
Copper ceramic pans have taken the cooking arena by storm all thanks to their amazing attributes, which are their non-stick ceramic coating, robustness, and great glossy looks. Also, they have amazing even heating qualities. 
Now with the copper ceramic pans, you can finally have the eye-pleasing aesthetics of copper, but none of the unsafe and toxic potentials that it carries when it chemically reacts to food and heat, all thanks to the safe and ultra-non-stick ceramic coating.
With its almost scratch-proof surface plus a 100% guarantee of zero sticking of any type of food, copper ceramic pans are your ultimate frying surface.
Frying food with other pans gives you trouble, but frying with copper ceramic pans puts your mind at ease.
Because of its copper core component, it has the ability to absorb and distribute heat quickly and evenly, therefore there will be no hot spots and burnt areas on your food.
From sizzling, succulent steaks to freshly fried fish fillets, you can sauté, stir-fry, and sear like a pro!
And you don't even have to worry about your food needing oil or burn in fat or butter to be cooked as the copper ceramic pans require little to no oil or butter to cook your food with perfection.
Newer models of copper ceramic non-stick pans are also PTFE (polytetrafluoroethylene) and PFOA (perfluorooctanoic acid) free, which means that your food doesn't contract any chemicals from the pans.
Copper ceramic pans are also safe in ovens. Their materials are strong enough to withstand temperatures of up to 260° Celsius or 500 degrees F! So there's no need to burn your omelet or toast the top part of your tart on the grill.
The copper ceramic non-stick pans are truly remarkable pieces of modern kitchen tools! It's almost unbelievable that something so lightweight and pretty can be so sturdy and robust.
By now I'm sure copper ceramic pans have made an impression of you, so go to your nearest home depot or online store and get a set of this amazing kitchen cookware.
Copper ceramic cookware pros & pons
Pros:
The best material for quick heating and heat distribution when it comes to kitchen cookware.
Superb aesthetics
Non-stick
Safe
Durable and dependable
Easy to clean
Comes in various pretty colors
Food can be safely stored in it
Dishwasher safe
Cons:
Chips easily
Copper ceramic cookware that has PTFE and PFOA is a bit of concern compared to those that do not have these chemicals.
FAQs
Is ceramic copper cookware safe?
Yes. Since the copper has a coating, it is safe for use. 
In fact, most copper cookware has a coating on it because cooking on unlined copper isn't very healthy. 
Without a lining, the copper leaches into food and you can get copper poisoning. This is not the case with ceramic-coated copper cookware though. 
All of these modern ceramic coatings are toxin-free so they're are completely safe for cooking and baking. 
Can you use metal utensils with ceramic-coated copper pans?
No, because the metal utensils scratch the ceramic coating and damage it. This causes the coating to peel off and the pans lose their nonstick properties. 
Basically, it's best to avoid using such metal utensils. Stick to plastic because these don't have rough and sharp edges that scratch the coating.  
Is ceramic nonstick safe for the environment?
Ceramic nonstick cookware, which is PTFE- and PFOA-free, is eco-friendly.
The ceramic coating is made from sand (silica). 
Generally, the ceramic nonstick coating is safe for use and considered to be a healthier option for humans AND the environment because it's not full of heavy metals, chemicals, and toxins. 
What is copper ceramic?
Copper nonstick pans can be aluminum pans that have been coated with a copper-toned, ceramic nonstick. 
The finish is given its color by copper-colored pigments. Some brands use copper dust in the nonstick formulation, but it is not enough to make any other impact than on the color. So, be careful and check how much copper is actually in the product. 
Does ceramic cookware break easily?
The rough surface causes friction to increase on the pan which leads to faster and easier wear & tear on the ceramic-coated surface. 
Ceramic-coated copper cookware can be expensive, but most ceramic cookware products don't have cladding, which makes them more susceptible to warping.
However, the copper ceramic products are cheaper than some other materials and so you get quite a good price, value, and quality rapport. 
Conclusion
Copper ceramic non-stick pans are great for all cooking occasions and if you'll go for the ones that are PTFE and PFOA free, then it will put your mind at ease as you will know that there are no harmful chemicals leaking into your food.
I've laid out the best brands in the copper ceramic non-stick cookware industry for you to choose from, but don't let me stop you from doing your own research too!
Of course, there are lots more copper ceramic non-stick cookware out there that we forgot to mention in this list.
Enjoy cooking your favorite recipes in any of the top brands of copper ceramic non-stick cookware that you'll plan to own soon!
Read more: these are the top copper skillets you can buy right now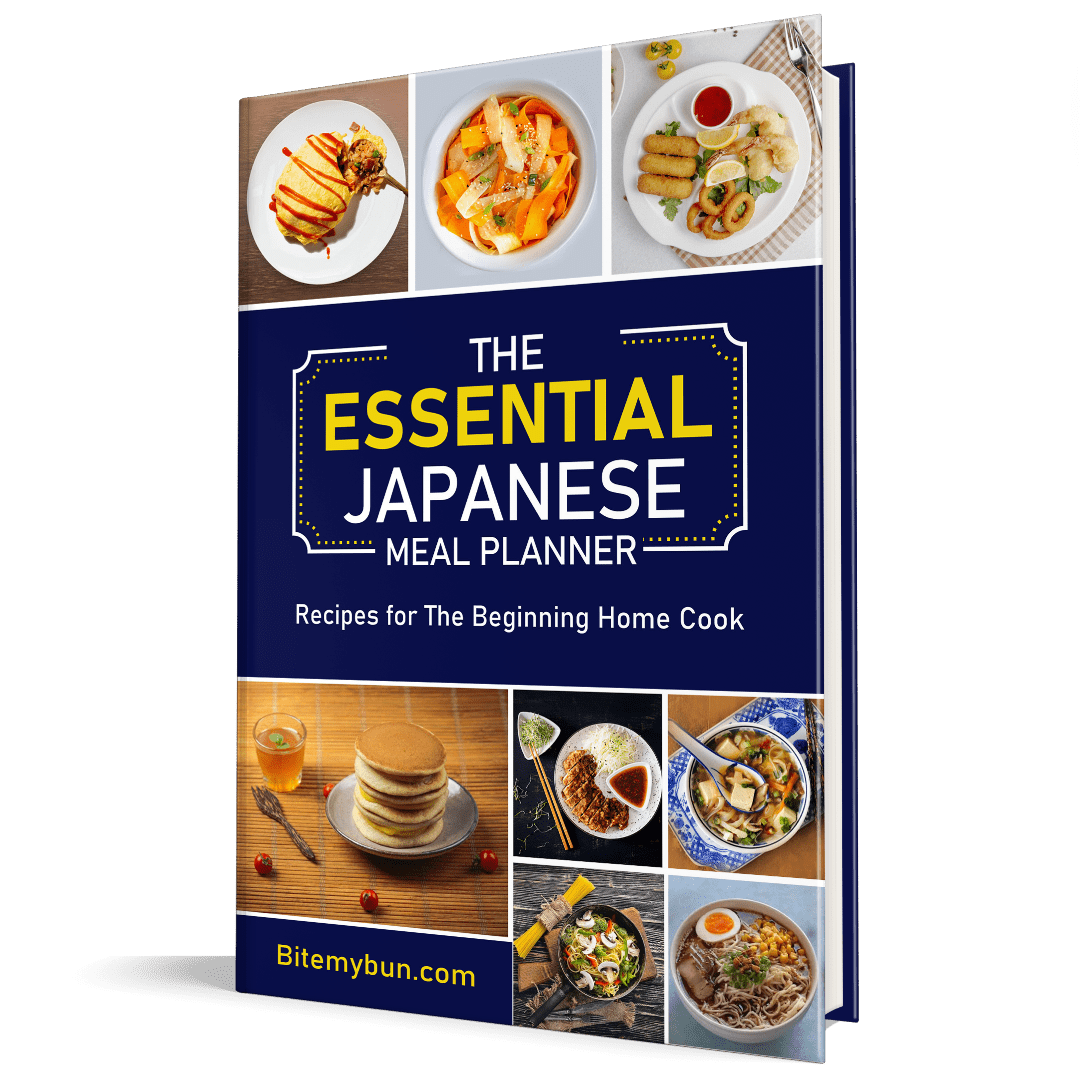 Check out our new cookbook
Bitemybun's family recipes with complete meal planner and recipe guide.
Try it out for free with Kindle Unlimited:
Read for free
Joost Nusselder, the founder of Bite My Bun is a content marketer, dad and loves trying out new food with Japanese food at the heart of his passion, and together with his team he's been creating in-depth blog articles since 2016 to help loyal readers with recipes and cooking tips.