Best Rice Cooker with Stainless Steel Inner Pot
I love creating free content full of tips for my readers, you. I don't accept paid sponsorships, my opinion is my own, but if you find my recommendations helpful and you end up buying something you like through one of my links, I could earn a commission at no extra cost to you.
Learn more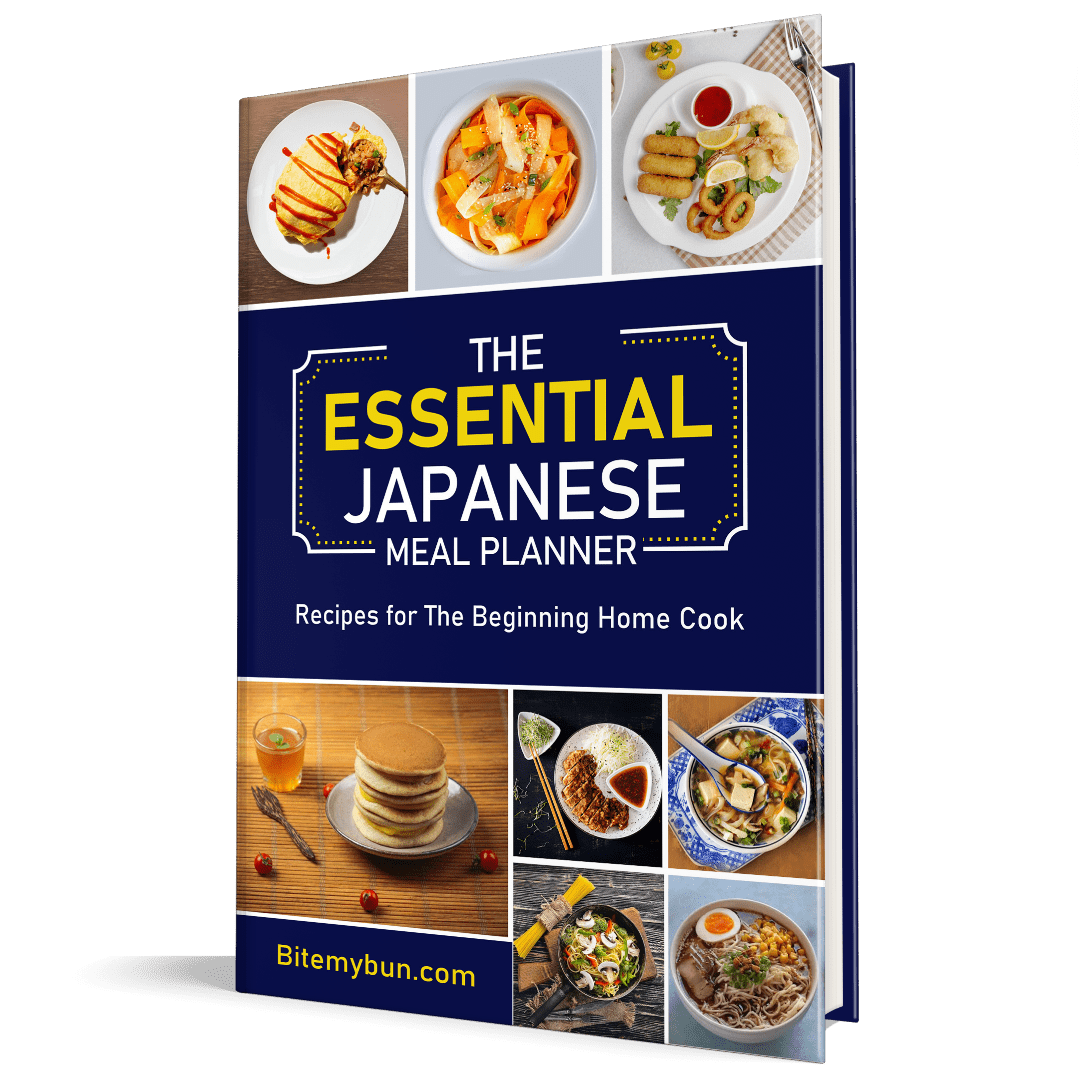 Check out our new cookbook
Bitemybun's family recipes with complete meal planner and recipe guide.
Try it out for free with Kindle Unlimited:
Read for free
The Kamados was the original traditional stoves used for cooking rice in Japan. These large stoves were usually placed in the corners of the kitchen, and they were used for cooking enormous pots of rice. If you in rush to find out what is the best rice cooker stainless steel inner pot just ignore them and click here
But during the Taisho era between 1912-1926, the evolution of rice cookers began. The first types of rice cookers were developed during this period, and since then, the kitchen equipment kept evolving, and more striking designs started popping up. During this evolution,
Toshiba was the first recognized company to manufacture an automatic electric rice cooker in the year 1955, and this development was much welcomed. Since then, many more companies have come into the limelight manufacturing these appliances, and many more are still coming in with different innovative models and exciting designs.
Okay, we won't play the assumption game and believe that everybody reading this already knows what rice cookers are, although it's quite easy to deduce from the name. A stainless steel rice cooker is simply an electric pot with inner stainless plating which is used for boiling rice. But this device can be used for other purposes as well, you can cook other grains, eggs, vegetables, and even meat in a stainless steel rice cooker.
The device is designed to cook rice, immediately water automatically, and rice is poured into the device, and it is plugged into a power outlet. You don't have to worry about your rice getting burnt or getting overcooked. The device automatically switches to warming when the rice gets to the ideal temperature.
The rice cooker is a very versatile appliance so you can use it for as long as you like to prepare as much rice as you want. Besides cooking rice, you can also use it to reheat food when necessary.
Most people call this device rice cooker with stainless steel inner pot, of course, it is different from the usual aluminum pot with a non-stick coating for the inside of the cooker. The non-stick coating is usually made of Teflon or Silverstone, but this is not necessarily an excellent addition, the surface scratches easily and may release bits of harmful substances from the coating into the food when cooking, it can also produce noxious fumes when burnt.
Stainless steel is used in most cookers because it doesn't react with chemicals in food during use, this means that the device cooks food that is entirely free of harmful substances, and meals that are entirely safe to be ingested. It's the reason, most cooks and homemakers prefer stainless steel rice cookers to aluminum pots with non-stick coatings
The Working principle of the stainless steel rice cooker is straightforward, it does not require any expertise whatsoever. Once the cooker is plugged to a power outlet and put on, the heating plate is heated up to its inner cooking pan, and from there, it heats up the whole inside of the cooker thereby cooking the food item inside the cooker and once the food reaches a particular temperature, the cooker automatically shuts off.
10 Tips to Save a Bundle on Asian Ingredients!
Introducing our brand new FREE PDF guide: "Saving Secrets: Unveiling the Art of Saving Money on Asian Ingredients" It's your first newsletter email, so start saving today! 📚🧧
We'll only use your email address for our newsletter and respect your privacy
Things to Look for When Buying a Stainless Steel Inner Pot Rice Cooker
There are some crucial points that you should always keep in mind when buying a rice cooker. Everyone can't remember all these essential things. So, we list the main points that are very important to consider when buying a rice cooker. These are:
Enough capacity
Rice cookers come in different sizes and capacities. Therefore, it is up to you and probably your family members to determine what size you will need depending on the size of the family. For a small family of two or one people, a 6 cup size is sufficient, and for a family of five, a 15 cup size will be the perfect size to buy.
Keep warm function
It's not immediately you prepare the meal that you eat, nobody does, especially with rice. Rice is consumed after 2 or 3 hours of cooking, so warming is essential in a rice cooker. This function can keep food warm until it is eaten.
Versatility
Today, a rice cooker, thanks to absolute thermostat control, can cook more than just rice. A versatile rice cooker can help you a lot, save you time and space in the kitchen.
Here. Some cookers even have a steam tray where you can also cook other foods while cooking rice.
Dishwasher safe
Rice always gets sticky as it dries, and it is tough to wash it. The rice cooker you want to pick must be dishwasher safe. So you don't have to waste time on scrubbing the cooker, just put the pieces in the dishwasher and go do something else
Nonstick stainless steel inner pots
You will agree with me that it is very annoying when things get stuck in the rice cooker. It is also tough to clean. The simple solution to this issue is a non-stick inner pot. So pieces and bits of food don't get stuck.
LED indicators
Indicator lights are perfect for rice cookers. With the indicator lights, it is effortless to know if the food is cooked or not.
Digital controls and fuzzy logic.
Electronic resources are also essential things to consider when buying a rice cooker. There are variations of digital controls in it.
Fuzzy logic is one of the most valuable features. Allows the user to do the work with just one button. Quick-cooking, porridge cycle, and the heating cycle are some of the crucial elements that can be found in modern rice cookers.
Reheat cycle to rewarm the food
This feature lets you heat rice whenever you need to and keep it warm until you eat it.
Quick-cooking function to reduce cooking time
This is an added function for moments when you are in a hurry, or there's an emergency. This feature can help you. With this function, the cooker ignores the soaking time and switches directly to cooking mode.
Texture settings for firmer or softer rice
Expensive cookers have this feature. This feature allows the user to decide the texture of cooking they want, soft or hard.
Stainless steel construction for durability.
No one wants to buy a cooker every month. You are also like us, and a significant factor to look for in a rice cooker is its construction. A stainless steel design would be the best option.
Simmer or slow cooking functions
Not all cookers have this function, but this function is beneficial for cooking other foods than rice in the pan.
Custom Measuring Cups
To get the perfect prepared rice from the cooker, very important that rice is measured correctly. If not measured perfectly, it may become impossible to get the desired result. Therefore, custom measuring cups are essential for measuring the exact amount of rice into the cooker
Non-scratch serving spoons
As mentioned above, non-stick pots are good as things don't get stuck in them. There is also a problem with scratching and being damaged. Therefore, you should use spoons such as plastic spoons and ladles to serve without risk.
Best Rice Cooker Stainless Steel Inner Pot in the Market Right Now
The Aroma simply stainless model Arc757SG gets our first pick. This device gives you more than just a rice cooker, it is a versatile multi-cooker and food steamer. Being a multi-cooker can be used to prepare various recipes like soups, stews, gumbos, jambalaya, frittatas, and many more.
The first thing that will capture your attention in this device is the exterior finishing. It has a shiny surface finish that will blend with and complement the aesthetics of the kitchen. It also has a piquant digital control box, the control box has different cooking settings with a small LCD screen that displays the timer when cooking.
The device can be used to prepare white rice, brown rice, sushi rice, quick or slow cook, it also has streaming options, and it can be used for making soups. There's a keep warm setting, in case you're not ready to have your meal, slow-cook, and delay timer setting, if you wish to let the food cook for extended and, a sauté then simmer function.
Still, on the functions of this device, you can easily prepare other awesome recipes in the steamer tray while you cook your rice or soup in the main cooking compartment of the invention. The steamer tray is big enough to contain a decent portion of veggies, and when not in use, it is easily removable for cleaning and drying.
The lid has a vent in it, so you don't worry about bubbles causing a mess, the steam is allowed out through the vent in the cover, so there's little to clean up after cooking. And after cooking, you only need to wipe the cooker clean with a damp cloth, and that's all
Also with this model, you don't have to worry or fret, in case you forget to put off the device after use, The cooker automatically changes to "warm mode" once the food is done, and when not in use, it automatically shuts off, just like an electric kettle.
What more? Among the many features of this device, it also comes with a stainless steel rice washing bowl made with stainless steel. It has tiny holes on the side for draining out the water. It also comes with other accessories which include, a measuring cup, a soup spoon, a spatula, and a team tray.
Pros
Easy to use
Straightforward, clearly written instructional manual
Great price
Two years limited warranty from the manufacturer.
Cons
Few users complain about water shooting out of the venting hole while cooking
Rice may stick to the pot if the ratio of water to the rice is not accurate
Check prices and availability here
The neat model from OYAMA gets our number two overall pick. It can make 16 cups of rice from 8 cups of raw rice. The inner construction is made of a grad-304 stainless-steel inner pot. For people who have concerns about Teflon rice cookers, this model takes care of all your worries, the interior is made of stainless steel, so it does not require non-stick coating.
The lid is made of tempered glass so you can see what's cooking, it also has a venting hole to allow the steam out when cooking.
This model can be used to cook all types of grains and even vegetables. It can also be used to prepare baby food. Do not worry, it is entirely safe, and the food will be 100 percent free of harmful material. You can use it for cooking baby's vegetables to mush, make porridge, quinoa and even steam fish.
You don't have to worry about your food getting overcooked or burnt, as the cooker automatically switches to warming mode once the food is cooked to a satisfactory point. This cooker, however, does not shut off automatically, you will have to unplug it from the power outlet when you are done the cooking.
The manufacturers give a one-year limited warranty to buyers, so if there are any problems with the material or design of the unit, the customers can take it back to the manufacturer for repair or replacement.
The device also comes with extra accessories such as; measuring cup, and a serving spatula and even gift-wrapping if you are buying it as a gift for friends or family.
Pros
Comes with additional accessories
Has a one-year warranty
Very easy and safe to use
Able to cook up to 8 cups of raw rice
Cons
There is no automatic turn off the feature, so you have to manually unplug the device from the power outlet to put off the machine.
With this device, you do not need to be a master chef for you to impress your friends and family with the most delicious and perfectly cooked rice. The Elite Gourmet ERC-2010 Electric Rice Cooker is one of the best rice cookers available in the market. It is swift and easy to use, with it, you can easily prepare your favorite basmati, jasmine, or brown rice without a fuss.
No more waiting for water to boil or having to watch and guess if the rice is cooked, this innovative model has made it all easy. Put in your raw rice, and the required amount of water placed on the cooker and go your merry way, spend your time doing other profitable things, after some minutes, come back to your fully cooked, delicious meal.
You don't have to worry about having half-cooked, undercooked or overcooked meals, this device has an automatic keep-warm feature when the food is fully cooked, the device automatically switches from cooking/boiling to keep warm to prevent your food from getting overcooked and or burnt while keeping it fresh for hours.
Like all the cookers mentioned in this article, this cooker has a stainless steel interior. It has a surgical-grade 304 cooking pot which makes for very safe, hazard free and efficient cooking. The stainless steel construction also makes it very easy to clean and maintain, since it can take a beating (not literally). You can also remove the stainless cooking pot from inside the cooker and use it as a bowl if you want to.
The external design features side handles for easy carrying and a tempered glass lid to allow you to check on your food while cooking. You also get two additional accessories with this unit.
You get a serving spatula and a measuring cup for measuring just the right amount of rice into the cooker.
Pros
Comes with two additional accessories
Very easy to clean and maintain
Durable construction with surgical-grade 304 stainless steel
Very easy to use
Cons
No warranty from the manufacturer on the product
Has no automatic turn off the feature.
Check prices and availability here
This is a very innovative model gets our penultimate pick and for good reasons. It designed with the proper and utmost consideration for your health and safety of consumers, which is why it has equipped with some outstanding features designed. This model is designed to reduce sugar content in the rice.
It makes use of advanced hypoglycemic tech to separate soup and rice, isolate and reduce the sugar and starch content in the rice to achieve what is known as "de-sugar" effect and make the meal healthier. This makes it really suitable for diabetics, hyperglycemia patients, people trying to shed fat, and fitness workers.
The rice is boiled at 360o to preserve the delicious Aroma and original taste of the rice, on the menu. It also has other cooking options such as Re-heating, steam cooking, and low starch cooking.
The cooker features a grade 304 stainless steel inner pot since it is made of stainless steel, there is no additional coating; usually, the coating is for preventing food sticking to the pot. The device designed to avoid the food from getting polluted by metals or pollutant from inside of the cooker.
This cooker is a very versatile and can be used for preparing de-sugar rice or ordinary rice depending on your preference, you just have to select the option you want from the digital display on the cooker. Since it is made of grade 304 stainless steel material, it is effortless to clean and maintain, and the designed is very portable so it can be easily carried around on trips and travels.
With all the excellent features on this model, you also get additional accessories such as measuring cup, rice scope and a year warranty from the manufacturer.
Pros
De-sugar function making it better suited for diabetics and people with sugar-related conditions
Portable design for easy transportation
Has a variety of advanced cooking options
Comes with additional accessories and one year warranty from the manufacturer.
Cons
Not able to cook a large amount of food at a time due to its small size
How long do rice cookers take?
The amount of time will depend on the type of rice you are cooking. Typically, white rice lasts about 15 minutes, and brown rice lasts about 40 minutes.
Can you use a rice cooker for cooking something other than rice?
Yes, you need to find other ways to use them. Depending on the model you have, you can cook steamed vegetables, prepare risottos or scald fruits.
How much water do you need to cook rice?
To cook most types of rice, you will need a two to one ratio of water and rice. So, if you are cooking two cups of rice, you will need four cups of water. If you are cooking three cups of rice, you will need six cups of water.
How much does a rice cooker cost?
The cost varies dramatically. It at least $20 up to $300 depending on the material, design, function, etc., in that cooker so, take the right one for you and family.
Also read: this is how the use the Power Quick pot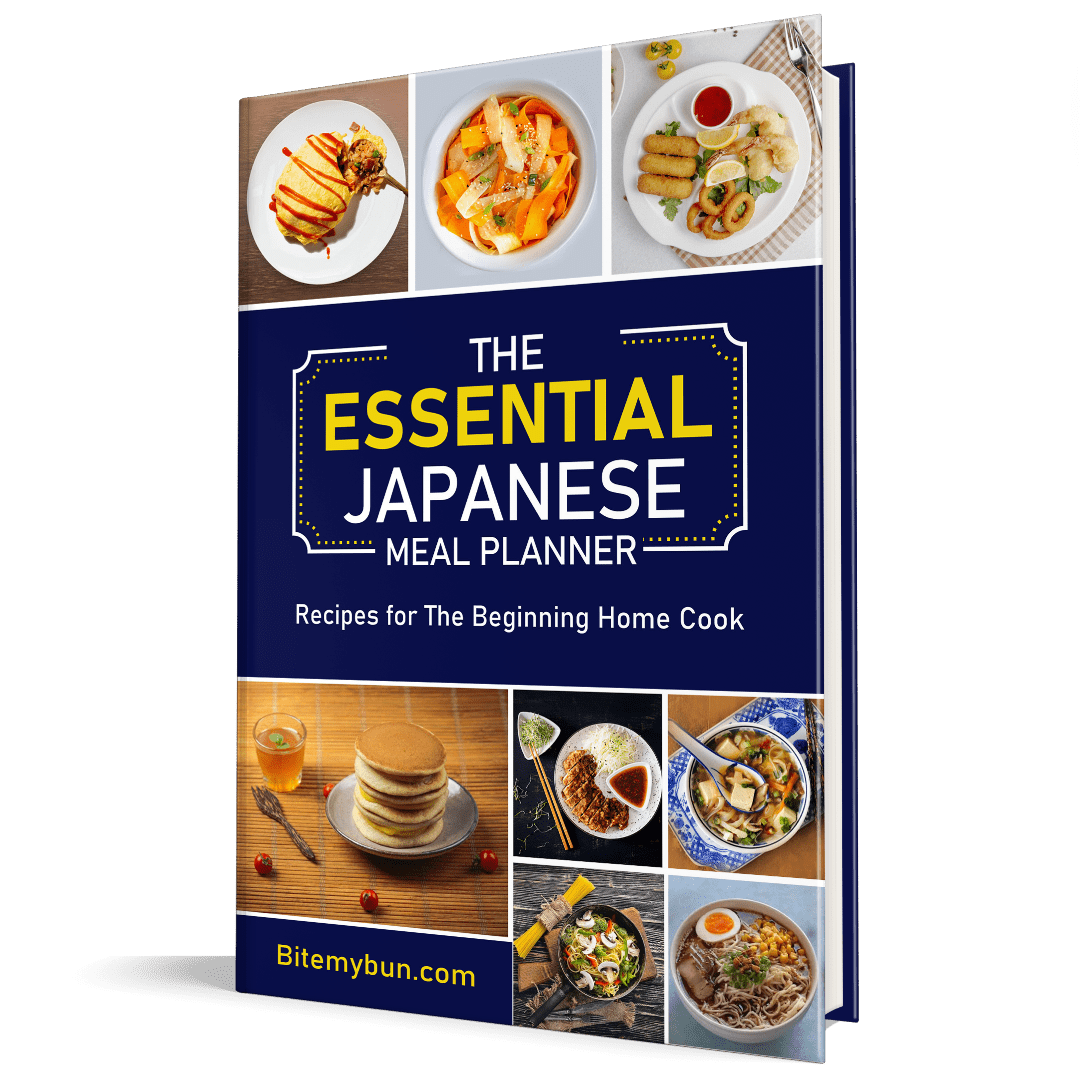 Check out our new cookbook
Bitemybun's family recipes with complete meal planner and recipe guide.
Try it out for free with Kindle Unlimited:
Read for free
Joost Nusselder, the founder of Bite My Bun is a content marketer, dad and loves trying out new food with Japanese food at the heart of his passion, and together with his team he's been creating in-depth blog articles since 2016 to help loyal readers with recipes and cooking tips.