Power Quick Pot review: Should you get this cooking device?
I love creating free content full of tips for my readers, you. I don't accept paid sponsorships, my opinion is my own, but if you find my recommendations helpful and you end up buying something you like through one of my links, I could earn a commission at no extra cost to you.
Learn more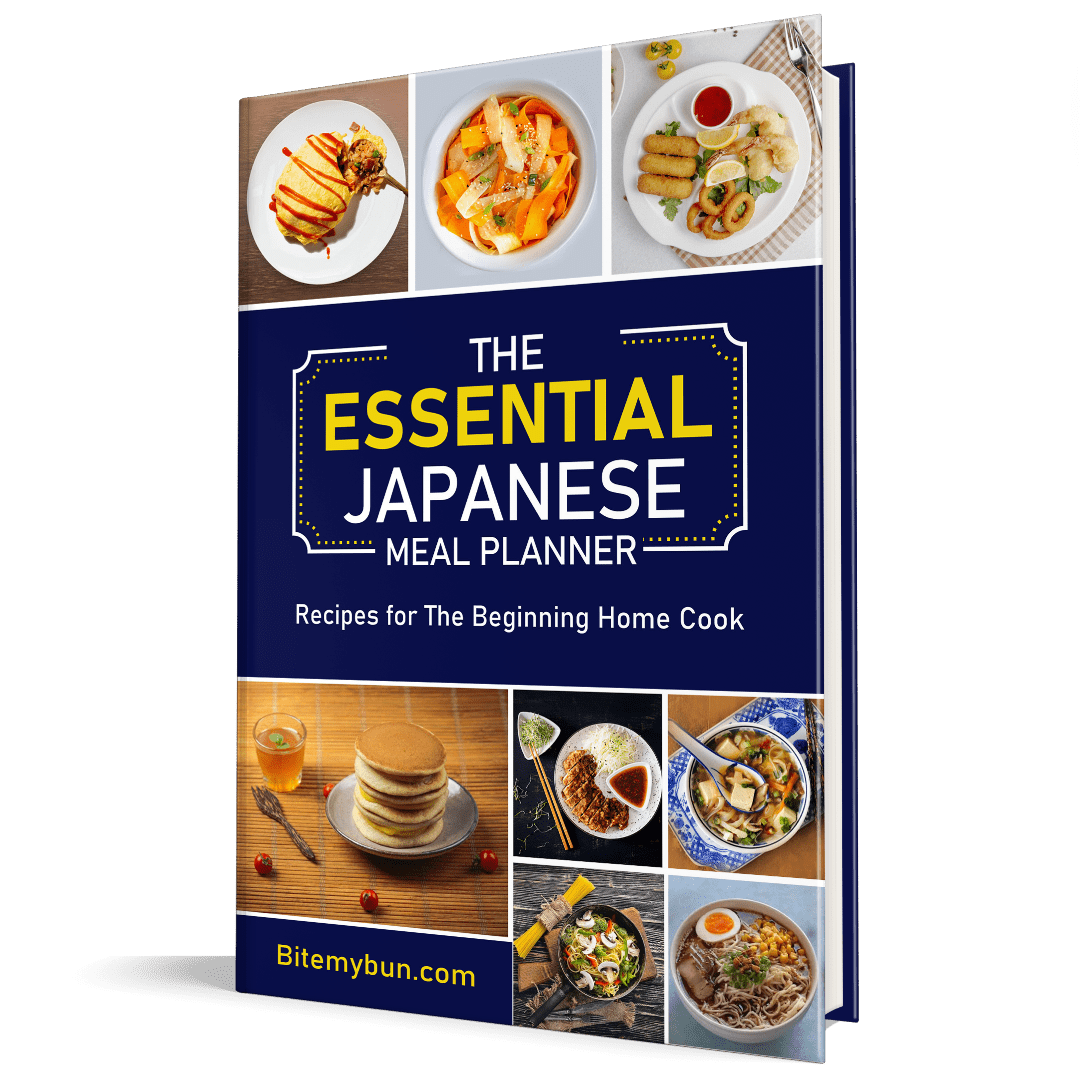 Check out our new cookbook
Bitemybun's family recipes with complete meal planner and recipe guide.
Try it out for free with Kindle Unlimited:
Read for free
If you like cooking, then you probably have a lot of cooking devices in your kitchen. Aside from the slow cooker, you also have a pressure cooker, stovetop, steamer, rice cooker, and more.
You'll be glad to know that you can now have all these cooking devices and more using only 1 pot, and this is what the Power Quick Pot is all about! It's an 8-in-1 multi-cooker that'll allow you to prepare homemade meals in many ways.
Equipped with 32 preset programs, as well as an innovative Cook IQ Technology that'll automatically calibrate the proper pressure, temperature, and time, this cooking pot is certainly one of a kind! Given its excellent features, this quick pot works 70% faster than a typical pressure cooker or other cooking devices.
What's more, it makes great-tasting food that's full of flavor, nutrients, and moisture. And all it takes to operate this device is a single press of a button!
Other great features of the Power Quick Pot are the easy-to-lift lid, LCD display, and the inner pot that's made of stainless steel. It's dishwasher-safe and has an automatic keep-warm function, no-mess splatter guard, and a preheating time that's 50% faster than other cooking devices.
As you see, the Power Quick Pot is everything that an avid cook would ever want!
Also read: these are the best rice cookers with sturdy stainless steel pots
10 Tips to Save a Bundle on Asian Ingredients!
Introducing our brand new FREE PDF guide: "Saving Secrets: Unveiling the Art of Saving Money on Asian Ingredients" It's your first newsletter email, so start saving today! 📚🧧
We'll only use your email address for our newsletter and respect your privacy
What is the Power Quick Pot?
Made by Tristar, the Power Quick Pot is a type of pressure cooker that's of a higher quality. Tristar is the same company that's behind the Power Pressure Stove XL. In fact, the Power Quick Pot is an upgraded version of it!
It has a sauté setup with an option to adjust the temperature and time. With this cooking device, you'll be able to whip up delicious sauces at 95° F or cook meat at 360° F.
You can get the Power Quick Pot in different capacities. It's available in 10, 8, 6, and 4 quarts. To prepare meals for a huge crowd, then the larger capacities of 10 or 8 quarts would be perfect.
Of course, the capacity will also depend on the type of food that you'll prepare. If it's a dish that requires more fluid, then those with higher capacities are what you need.
The company behind the product
So let's get to know the company behind this cook pot. As mentioned, Tristar is the company behind this fantastic cook pot. It's been in the industry since 1992 and is now one of the leading brands in the industry of As Seen On TV.
In the many years that they have been in the business, Tristar has produced some of the most popular cooking devices in the market, such as the Copper Chef, Power Pressure Cooker XL, and Clear TV. Based in Fairfield, New Jersey, the company was given an A-plus rating by the Better Business Bureau.
Power Quick Pot vs. other multi-cookers
When buying multi-cookers such as the Power Quick Pot, there are certain factors that you need to take into consideration.
Here are the most important of them.
1. Power capacity
This is usually measured in watts and represents how fast the device can cook.
Basically, the higher the wattage, the better. You should always choose a model with a wattage of at least 900 W, especially if you plan on using the device regularly.
2. Internal coating
As for the Power Quick Pot, its interior lining consists of stainless steel. While this may not have a non-stick component, some models have marbled coatings that provide PTFE-free and PFOA-free non-stick functionality.
Since the cooker provides only a few places to keep old food, the touch panels usually come in the form of knobs. Furthermore, the interior parts can be disassembled easily to allow for easy cleaning.
3. Pressure settings
The same concept applies to pressure, where the devices with higher pressure are always better. It basically means that it's able to cook your food faster, thanks to the higher pressure.
Here are some of the main buttons you should know about.
1. Sous vide
Sous vide is the process of cooking food using a sealed plastic bag that's placed in a water bath. You should refer to the "Temp" and "Timer" buttons for this.
Set the buttons to your desired cooking time and temperature. Again, your pot won't know which ingredients you're cooking, and it only relies on a pre-programmed setting.
2. Pressure
If you want to cook at a higher pressure level, then this is the button that you need to press. The Power Quick Pot has 14 pressure settings, but the only setting that you'll deal with is the preset cook time.
Your pot doesn't have a way of knowing whether you're cooking beans, beef, barley, etc. But it has a pre-programmed cooking time depending on the food items you've selected.
Furthermore, the cooker won't know if a particular ingredient is in your pot. Even if you're cooking a whole chicken or just a piece of chicken breast, the device will only run according to the pre-programmed cook time.
When cooking with your pressure cooker, it's highly advised to use a thermometer to check if the meat has been cooked through.
3. Sauté
The button for sautéing is what you'll press in order to simmer sauces or brown meats. When using this function, avoid using the glass lid or pressure-cooking lid.
It's also possible to customize the setting of the sauté button, but the default is at 340°F. You can refer to the temperature button if you want to increase or decrease this temperature when sautéing.
4. Steam
This button depends on what you're cooking, whether it's vegetables, eggs, or fish. Take note that certain vegetables may require a higher steam setting, such as butternut squash.
5. Slow cook
When slow cooking, use the glass lid as the cover. Generally, the low setting on a crock pot will take 7 or 8 hours to reach its simmer point, which is at 209°F. As for the high setting, it will take around 3 to 4 hours to achieve the same level of temperature. The user manual states that the setting for slow cooking can adjust the temperature from 195°F to 212°F.
When you use the slow cook setting of the Power Quick Pot, keep in mind that its heating element is at the bottom.
Some believe that it isn't capable of slow-cooking food compared to the standard slow cooker. Nevertheless, some were able to get excellent results when using the setting for slow cooking.
6. Temperature
In the same context, the "Temperature" button won't adjust the cooking temperature when pressure cooking your food. But this is useful when sautéing, sous vide cooking, and slow cooking. When sautéing, this button will let you change the temp between 95°F and 360°F. You can also refer to the temperature button to change the setting while cooking your food.
7. Timer
The button for the timer is somewhat misleading. There's no indicator light on it.
You can use this button to adjust the timing of your cooker. To adjust the time, simply refer to the "Timer" button and move the dial up or down to achieve your preferred time for cooking.
8. Canning
The "Canning" button is what you'll adjust when using the canning function of the Power Quick Pot. You'll find out more about this in the user manual.
9. Bake
Despite the name, this button won't actually bake your food like an oven. Instead, it'll cook your food at high pressure. Some users refer to this as the "Cheesecake" button. Others suggest putting it in the medium preset time when making cheesecake.
10. Keep warm / cancel
When the high-pressure cycle is completed, the Power Quick Pot will immediately go into the "Keep Warm" mode, which is what other pressure cookers will also do.
In this mode, the food will be kept warm for up to 24 hours, although it's important to remember that the food will continuously cook, even when on the keep warm setting. This is especially applicable to rice, which dries up on the bottom if you leave it at the "keep warm" setting for a long time.
Furthermore, the food will start to cool, so it's not really recommended to use it for a long period of time.
This is a useful feature when preparing food for a bigger crowd. Also, using the count-up keep warm timer is very useful in keeping track of the length of time that your food is at a natural pressure release.
11. Yogurt
When using the yogurt setting, you should use the pot's glass lid. The manual that you'll get has a basic recipe for yogurt.
It says that when the milk has reached 100°F, the pot will make a beep sound. However, the pot doesn't have a sensor that'll inform you of the actual milk temperature.
It's just pre-programmed to figure out the temperature after reaching a certain time. To achieve the best results, it may be a good idea to use an instant-read thermometer.
Also, making homemade yogurt will actually require using a small amount of store-bought yogurt. It's also recommended to use a yogurt starter during the incubation process.
12. Delay timer
It's common to find the "Delay Timer" feature in most pressure cookers.
But this isn't a traditional timer. Instead, it works by setting your pressure cooker to switch on after reaching a certain period of time.
To use this feature, simply choose your ideal cooking time and setting, then hit the "Delay Timer" button. With the use of a dial, choose the time that you'd prefer the cooker to wait before you start cooking.
Take note that the delay timer is a feature that must be used with caution, especially when cooking oats or rice. During the delay time, these foods will absorb water, so you may have to add more water to achieve good results. For this type of food item, it's best to cook pot in pot.
It's also worth noting that according to the user manual, you should set the delay time at less than 2 hours, especially when you're cooking meat. It may be best to set the delay time less than that because 2 hours is actually the maximum amount of time that the USDA recommends leaving meat at room temperature.
Can I safely can foods with the Power Quick Pot?
The pot's canning button is a common problem in the world of pressure-cooking.
Nowadays, most models of pressure cookers come with a canning functionality that's built right into the cooker itself. Yet, all of these have caveats in the user manual.
For instance, the user manual of the Power Quick Pot has stated:
Don't use canning when you're at 2,000 ft above sea level
Reviewing the USDA guidelines before you use the canning function
That the lower the food's acid content, the greater the risk of contamination
The Power Quick Pot is great
You'll find plenty of choices when buying a multi-cooker, and it's not always easy to choose the best one. However, if you need something that you can rely on for many years, the Power Quick Pot is what you should choose.
The company behind this product has been in the business for many years. They're known for producing some of the best models of cooking devices on the market and have received quite a lot of positive reviews online.
But if you'd prefer something that doesn't come with a knob or those that don't have a lot of settings that can get complicated to comprehend at first, you might as well choose a different model.
Check prices and availability here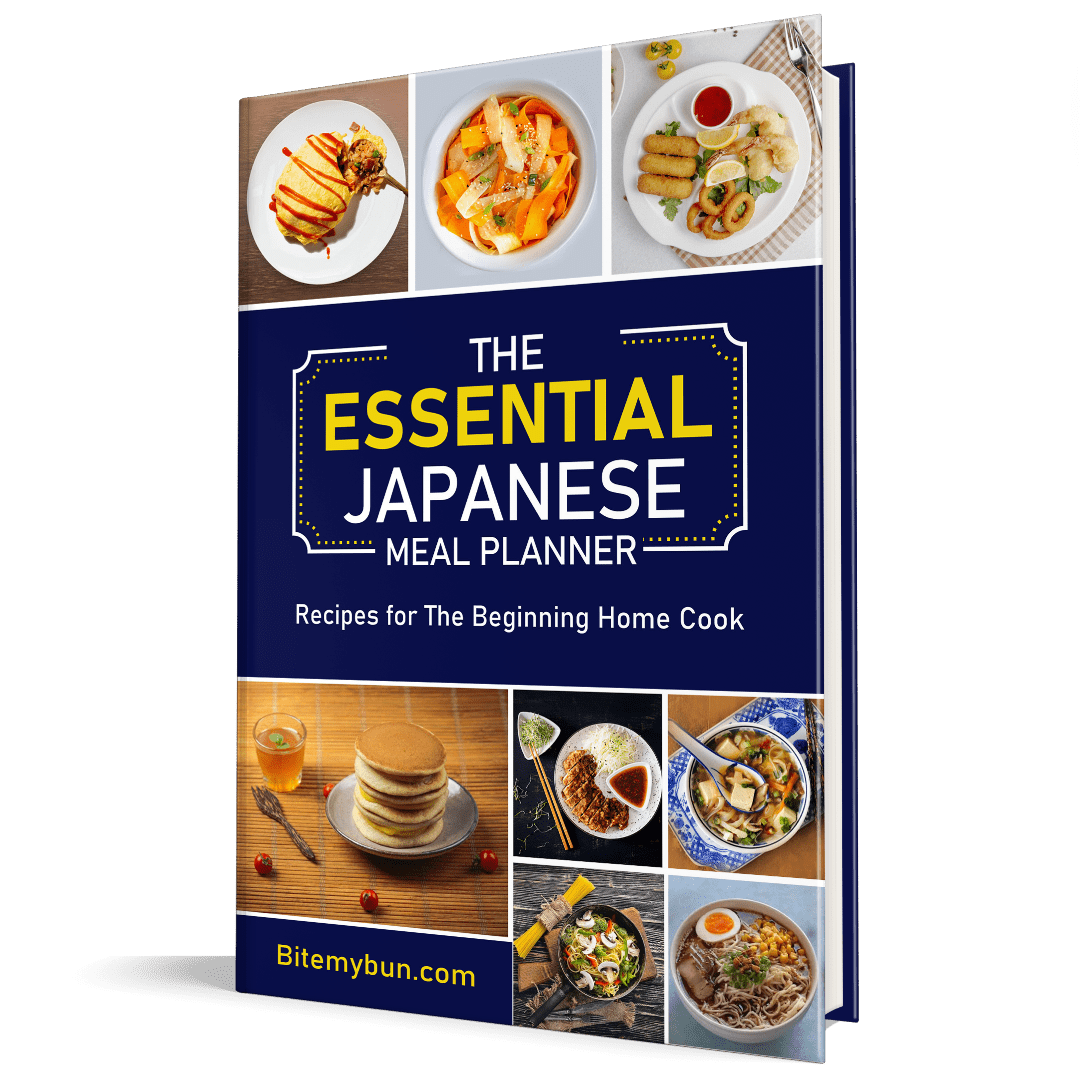 Check out our new cookbook
Bitemybun's family recipes with complete meal planner and recipe guide.
Try it out for free with Kindle Unlimited:
Read for free
Joost Nusselder, the founder of Bite My Bun is a content marketer, dad and loves trying out new food with Japanese food at the heart of his passion, and together with his team he's been creating in-depth blog articles since 2016 to help loyal readers with recipes and cooking tips.