Review: 19 best induction cookware sets, pans, roasters & more
I love creating free content full of tips for my readers, you. I don't accept paid sponsorships, my opinion is my own, but if you find my recommendations helpful and you end up buying something you like through one of my links, I could earn a commission at no extra cost to you.
Learn more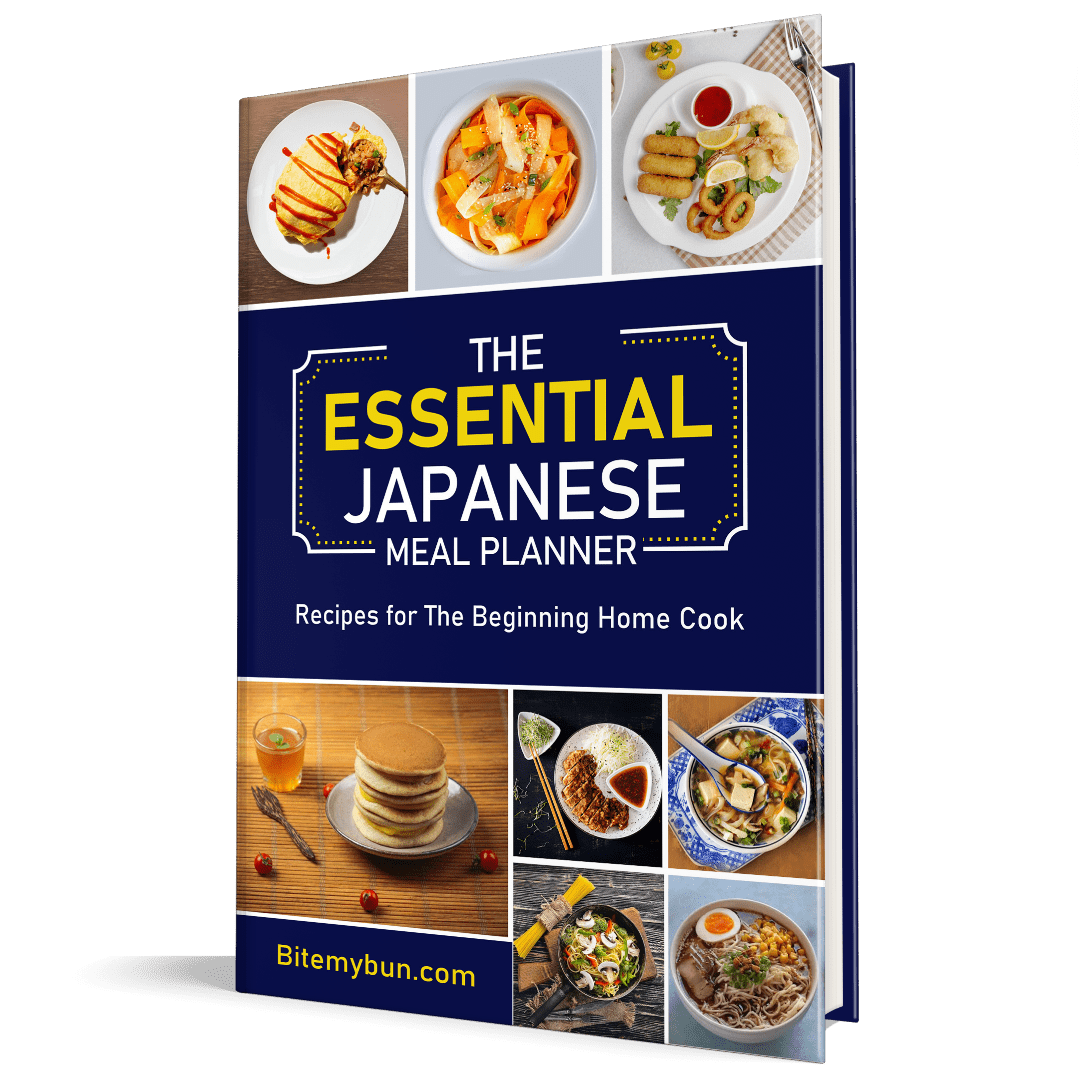 Check out our new cookbook
Bitemybun's family recipes with complete meal planner and recipe guide.
Try it out for free with Kindle Unlimited:
Read for free
Induction cooktops are the most energy-efficient and fastest heating sources in today's kitchen history.
However, you need to understand that you cannot use any of these induction cooktops if you don't have the right induction cookware.
Induction cookware will always make it easier for you when preparing dishes, and it will always give the perfect result without any problem.
If you're just starting out and don't have anything yet, I'd advise you to get a full set of pans at once because it just saves a lot of money.
T-Fal Professional Luminens is the best full induction cookware set for amateur cooking enthusiasts.
However, many people have a challenge in choosing the right induction cookware—especially in today's market, which is full of a wide variety of this cookware.
Today, there are different brands and models out there, which come with difficult technical descriptions, which can make your attempt to choose the right one a nightmare.
However, when you get the right idea of the induction cookware that you need, you will not have any challenge in choosing the correct and best induction cookware that suits your needs.
What you need to understand is, not every cookware is ideal for induction cooktops. That's the reason why it can be a challenge to select the right induction pan or pot for your induction cooktop.
In this post, we shall highlight some of the best cookware for your induction cooktop.
Let's take a quick look at the best products and then get into the reviews of each of these.
10 Tips to Save a Bundle on Asian Ingredients!
Introducing our brand new FREE PDF guide: "Saving Secrets: Unveiling the Art of Saving Money on Asian Ingredients" It's your first newsletter email, so start saving today! 📚🧧
We'll only use your email address for our newsletter and respect your privacy
Best induction cookware list
Also read:

induction vs electric cooktop, the benefits and drawbacks
Buying guide
My goal is to help you find the best products that are compatible with induction cooktops. Therefore, I'm sharing some of the important things to look for. 
Material
You can find induction cookware in almost any material you like. Some of the best options are cast iron, stainless steel, and aluminum. 
The only way a pot or pan is compatible with the induction hob is if it has a magnetic base. 
A material like pure copper isn't induction cooktop compatible, but if it's a layered copper pot or pan with ceramic or aluminum coating, then some of the cookware may be induction-friendly. 
The cookware should have the induction-compatible symbol printed on it or if in doubt, you can use the magnet test. 
But, I will list the pros and cons of each. 
Stainless steel & carbon steel
Most carbon and stainless steel pots and pans contain an iron alloy which makes them compatible with induction cooktops. Also, the pans must have a flat surface. 
When it comes to heat conductivity, stainless steel and carbon steel aren't the best, but if combined with a layer of aluminum, it's an amazing heat conductor. 
The advantage of stainless steel cookware is that it's very strong and durable. Also, it is non-corrosive so it doesn't rust quickly. 
Cast iron
Cast iron cookware is one of the most popular because it lasts a lifetime. It is great because it offers even heat transfer so all the food cooks at the same temperature with no cold or hot spots. 
Make sure to buy coated (enameled) cast iron only because the uncoated cast iron pans can scratch the sensitive glass and induction cooktop.
The disadvantage is that cast iron cookware has a thick base which takes a longer time to heat up or cool down compared to other materials. 
Also, it's heavy but if you like the even heating you'll also like that this material is very durable. You need to season it regularly though to prevent rust. 
Aluminum
Aluminum cookware is usually cheaper than other materials. It is great because it is a good heat conductor, it's lightweight, and heats up the food evenly. Also, it is corrosion and rust-resistant. 
Look for hard-anodized aluminum which is even more heavy-duty than stainless steel. There's a special oxidized layer that offers protection from scratches.
To make sure it's induction-compatible, the anodized aluminum must have a built-in steel disc or iron magnetic disc. 
Heat capacity
The cookware heat capacity refers to the temperature range at which you can use your pots and pans on the induction cookware. 
Cookware with PTFE nonstick or ceramic coating has a much higher heat resistance than uncoated cookware. 
Most induction cooktops can reach a temperature of about 500 degrees and some pricy models work at over 550 degrees. 
When you buy the pots and pans, make sure they can withstand high temperatures, especially if you want to use them for cooking in your oven and broiler. 
Price
Induction-friendly cookware and non-induction cookware have a similar price tag these days and the differences are minimal. However, certain premium brands are costlier and considered investment pieces. 
Good induction cookware sets cost over the hundred dollar mark. The cheaper sets and pieces are less durable in the long run. 
Oven compatibility
Not all cookware is oven-safe and that's why you need to check before placing your induction cookware in the oven. 
Some glass lids are low-heat resistant and some can withstand pretty high temperatures. 
If you like a versatile cookware set that you can use on the stovetop but also in the oven, this feature is important or else you have to keep several sets and that's quite impractical and fills up the space. 
Handles
Slightly longer handles are better because for frying pans because your hands are further away from the heat. As well, long and thick handles keep the cookware balanced when you maneuver it. 
Generally, it's best to look for stay-cool handles that remain cool to the touch when the rest of the pan is hot. 
For pots, look for sturdy handles with large enough holes so your hands can fit there with oven mitts on. 
Dishwasher compatibility
Depending on the coating and material, some induction cookware is not safe for use in the dishwasher.
Most pans that have a plastic or stainless-steel handle are dishwasher compatible. But it's best to handwash them too because frequent dishwashing shortens your cookware's lifespan. 
If pans have wooden handles, those are usually handwash-only and will get damaged in the dishwasher. 
Best cookware for induction
Let's review each of these:
Best overall induction set: 

T-Fal Professional Nonstick Cookware Set
number of pieces: 12
material: aluminum with titanium nonstick
dishwasher-compatibility: yes
When you're buying your first set of induction cookware for a new induction range, you need a set that has all the essential pieces like a frying pan and stockpot for soup, but also different sizes of cookware so you can make any recipe. 
T-Fal is a well-known cookware brand and their Professional series has all the pieces you need to start and all the pots and pans have a nonstick coating which makes cooking easy.
Also, this set is very affordable and comes with must-have features like cool-touch handles and heat-resistant glass lids. 
This induction cookware comes with several pieces, and it has a good variety of pans and pots for your kitchen, and it also comes with a steamer.
One of my favorite T-Fal features is the Thermo spot indicator. It's a red-colored spot on the pan and it alerts you when the pot is preheated and ready for use. 
The aluminum and copper parts are at the bottom of the pots and pans and this makes them compatible with induction cooktops. 
In fact, these cookware sets have a 3-ply bottom layer, which comprises aluminum, stainless steel, and copper for excellent heat conductivity, retention, distribution, long-lasting performance, as well as induction cooking readiness.
The cooking surface is made out of stainless steel for the non-reactive and high-temperature enduring pots and pans.
There's a non-stick Titanium reinforced interior layer. Not only is this nontoxic and scratch-resistant, but it makes cooking easy because you can cook without having those hard-to-clean stuck on food scraps and messes.
Unlike those very cheap pans, this nonstick coating is durable, even after you wash it in the dishwasher many times so it doesn't lose its nonstick properties. 
Each piece in the set comes with stainless steel handles, which are riveted rather than screwed for durability. The handles are made of textured silicone so they don't slip from your hands. 
You also get matching tempered glass lids. This allows you to see the food as it cooks but it also traps the heat and moisture so your soups don't evaporate and you still have a full pot once it's fully cooked.
Some customers say that if you use the set in the oven, it makes the nonstick coating bubble after a while.
Also, if you don't use the plastic tools and accessories to mix, you will definitely scratch the surface and your cookware will have visible signs of scratching. 
The final verdict is that the T-Fal C515SC Professional Nonstick and Induction Base cookware is one of the best induction cookware sets for anyone who is on a strict budget.
In fact, many buyers consider it to be the ideal starter pack for any induction cooktop.
Check the latest prices and availability
number of pieces: 16 
material: cast iron with enamel
dishwasher-compatibility: no
If the T-Fal budget set isn't what you're looking for and prefer to invest in high-quality cookware that's designed to last a lifetime, Le Creuset is the brand people are raving about. It's worth every penny because it's extremely versatile and offers the most heat retention. 
But, just looking at the beautiful colors, you'll soon realize this is high-quality French cookware, and the fact that it's induction and oven-safe makes it the perfect addition to your kitchen collection. 
The brand has been an expert in developing various beautiful cast iron pans since 1925. Each pan has a unique mold, which is no longer used after pouring.
After pouring, the pans are enameled by hand. You can read here why enamel is so great for a pan.
After this, the pans are given a detailed check by the real experts. This enamel doesn't chip or crack like cheaper knock-off models do so it's best to always buy authentic Le Creuset. 
Le Creuset uses various materials, such as pottery, silicone, aluminum, stainless steel, etc. The products of Le Creuset are not only of high quality but also beautiful in design. Designed for high cooking performance and for every day.
Le Creuset cast iron in particular is useful for any heat source, including induction. It is specially designed with induction hobs in mind, so the cookware has a super flat bottom. 
You get a dutch-oven in this set too and that's one of the best if you like hearty slow cooker meals or want to cook outdoors on a fire pit. 
My favorite feature is that all the pots and pans are shock-resistant. This means you can keep them in the fridge and put them on the induction hob to heat up leftovers without worrying about cracks. 
The handles are also well-designed because they have large handles (45% larger than other models) and this means that the weight of the pots and pans is evenly distributed and the pieces are balanced.
Thus, you can grip them confidently, even when wearing your oven mitts. 
Another smart feature is the special stabilizer which is built into the lids. This ensures that the heat, moisture, and flavor are locked in.
The cast iron material offers superior heat distribution and retention. The lid also ensures the air can circulate properly so the food cooks at an even temperature. 
One thing I find a bit problematic is the black-colored enamel interior. You can't really tell if food sticks to the edges and bottom and sometimes it's hard to tell if the food is cooked through.
However, this enamel is how they made the cast iron more convenient and with the enamel, you no longer need to season the pan with oil. 
Overall, I highly recommend the Le Creuset sets. The food will heat up evenly and you can clean the pots and pans easily by hand with some warm water and a dishcloth.
Since the cookware is made in France by artisans, this set will last for many years to come so it's a smart investment that ensures you no longer waste money on flimsy cookware.
It's probably going to outlive your induction hob range by many years too!
T-Fal vs Le Creuset
There are two types of consumers: those who want good budget-friendly cookware sets with all the necessary pieces and then there are those who want only the best. 
If you need a cookware set for the induction cooktop that you can depend on and lets you cook any type of food, the T-Fal is perfect. If however, you prefer expensive cookware that lasts a lifetime, Le Creuset is the top option. 
Le Creuset makes some of the best products from cast iron and enamel in the world. These heat up and retain all the heat with no hotspots when you cook on induction hobs. 
The T-Fal set is made of aluminum with a nonstick coating and this is the feature that Le Creuset lacks. If you find cooking hard, you'll also appreciate that besides the fact that the food doesn't stick, the pan also shows you when it's preheated. 
Thus, I recommend the T-Fal set for the everyday home cook and beginners whereas the Le Creuset set offers unrivaled cooking performance that pros and perfectionists appreciate. 
The Tefal is not as well built but since it's a budget-friendly set, you can't really compare it with premium pieces like those by Le Creuset. 
It depends on your budget and what kind of performance you're after. Tefal has the handy nonstick coating but with the Le Creuset you never have to worry about the nonstick coating peeling off and you don't really have to replace these dishes. 
Best dishwasher safe non-stick induction cookware set:

All-Clad HA1 8-Piece
number of pieces: 8
material: aluminum
dishwasher-compatibility: yes
These days, customers prefer comfort and convenience and that's why having nonstick and dishwasher-friendly cookware is so important.
Chances are you chose an induction cooktop because it's fast, easy to use, and energy-efficient and you probably want the same from your cookware!
The All-Clad 8 piece basics set has two frying pans, two saucepans, and a larger stockpot and this is a great starter set for your induction cooktop. 
When it comes to good pots and pans, we all need a good nonstick set which makes cooking so much easier. 
There are fewer chances that you'll burn your food with a good nonstick cookware set. That's why this All-Clad set comes in handy in the kitchen.
This brand has a strong reputation for its high-quality pots and pans, and this induction-friendly set is no exception. It is made of hard-anodized aluminum and a bonded stainless steel base which is ideal for induction cooktops. Also, this ensures there are no hot spots when you cook.
If you're concerned about leeching, this set is a good choice because this coating doesn't react with foods, even acidic ones like some stainless steel cookware does. Thus, it's safe to use for daily cooking and you'll get very tasty results. 
Hard-anodized aluminum is great because even when you cook on very high heat, it doesn't warp. But, what really makes this material far superior to regular aluminum is that it's much more durable in the long term. 
The set also comes with glass lids, so you can see the food as it cooks away. If you want to use this set in the oven, you can (without lids) because it can withstand a temperature as high as 500 F.
So, you can imagine how easy it is to transfer a casserole from the stovetop into the oven. The pots have durable handles so you can safely take them in and out of the oven.
The handles are riveted and made of heat-proof stainless steel so you can pick up the pots and pans without worrying about getting burned. 
A criticism I have with this set is that water just doesn't boil as quickly as it's supposed to – and that's likely because the pots are thick. Thus, you'll need to wait an extra minute or two for liquids to boil. 
Overall though, this set covers all the basic cookware you need to start stocking your home kitchen. If you like having riveted handles and lids, you'll enjoy how strong and durable this set is!
Best value for your money set: Fissler pans for induction
number of pieces: 9 
material: stainless steel
dishwasher-compatibility: no
When you invest in high-quality cookware, you don't have to deal with buying cookware for a really long time. Fissler is one of the top German cookware brands and their mid-price pieces are the best value for money.
Luckily, the cookware works on all types of cooktops, including induction. 
Fissler is well-known for making premium cooking utensils. This stainless steel set is produced in Germany. Centuries of experience and knowledge have resulted in perfect products with innovative features. 
It's the only set here with Condensate-Plus. This interesting and useful feature doesn't allow the steam to escape the pot and so it drips right back into the pot.
Therefore, the food stays more tender and juicy and this is especially handy when cooking meat and stew.
To achieve this level of performance, the Fissler lids have a special shape that curves downward in the middle. 
Like the T-Fal and Le Creuset sets, this stainless steel cookware also offers very good heat retention and distribution so your food cooks faster and more evenly. 
But, it has two standout features that really sold me: measuring marking and pouring rims. 
Measuring markings are very handy when you follow a recipe and have to add exact measurements into the pot. So, if you make soup you no longer add too much water and lose flavor. 
The pouring rims also ensure a safe and controlled pour so when you plate your food straight from the pot or pan, you don't make a mess everywhere. This is such a useful feature to have, especially when you're in a rush. 
This set has stainless steel lids which makes them safe for oven use at up to 350 F. The handles are also made of stainless steel but they have a flatter shape which makes them very comfortable to hold and they don't get hot. 
Customers rave about the great quality of these pots and pans which work extremely well on induction cooktops. Water boils very fast and the heat distribution is top-notch. 
The downside is that the set is a bit pricey and also heavy. The pots and pans are heavier than others and older people might find it a bit harder to lift and maneuver them.
You have to handwash the cookware but this ensures these expensive products don't get damaged. 
If you don't mind using a little bit of muscle though, you'll be impressed by the longevity of Fissler cookware. This is the type of stainless steel that actually doesn't stain and scratch so the pieces won't look worn out after a few uses. 
Check out this complete set here
All-Clad vs Fissler
If you're looking for a smaller set with nonstick coating and is easy to clean All-Clad is one of the best brands. This set is made of aluminum so heats up quickly and performs very well when cooking all kinds of foods. 
Fissler, on the other hand, is considered a premium brand and it's the best value for your money because their stainless steel pots and pans are of amazing quality. Investing in this set is worth it because it lasts for many years and doesn't warp at all. 
This is a battle between those who love the nonstick coating and those who don't mind working with stainless steel, knowing that the cooking performance is superior. 
Fissler stands out because of the innovative lid and rim design. The lids keep the steam inside and ensure the food retains its moisture. The All-Clad has some simple glass lids but it's still pretty compact and tight-fitting.
You also miss out on the built-in measuring marks but if you're not that concerned about this, you can use your measuring cup with the All-Clad set. 
Finally, I just want to mention that if you plan on cooking lots of sauces and want to make reductions, you'll have an easier time with the All-Clad cookware because the tri-ply base and nonstick coating prevents sticking.
The Fissler requires extreme attention and patience or else it heats up very fast and burns liquids. 
Best ceramic & best nontoxic pans for induction: Greenpan
number of pieces: 11
material: aluminum with ceramic coating
dishwasher-compatibility: yes
If you're after a cookware set that is very heat-resistant, this GreenPan ceramic set is the most versatile. It can handle oven temperatures up to 600 F, and the ceramic coating doesn't peel or bubble at all, even after years of use. 
It's the type of cookware that is designed for searing and browning foods but it also performs very well on induction cooktops because the hard-anodized aluminum core is an excellent heat conductor. 
The ceramic non-stick coating dissipates heat quickly and gradually. This way you save time and energy.
GreenPan originated in Belgium but has been known on the international market for a long time. This brand is an expert in healthy ceramic cookware because its coatings are not made of cheap synthetic and toxic materials. The ceramic layer is called Thermolon.
As a health-conscious consumer, you've probably read about the dangers of chemicals which leech into food from the cookware so this set is a solution for that problem. 
This nonstick coating is toxin-free and that means there is no PFOA, PFAS, lead, or cadmium. Thus, even if you forget and overheat the pans, they don't release those awful toxic fumes. 
A frying pan of this brand works on any type of heat source: electric, ceramic, gas, and induction. The pans have Magnet induction technology, which requires little fat for cooking. Thus, you can cook up healthier recipes that require less oil. 
One of the best features is that all the pieces in this cookware set are dishwasher-safe and you no longer have to scrub them manually.
But, they are also scratch-resistant and don't end up looking all peeled after you wash them in the machine. Some similar brands like Red Volcano have an enamel coating that chips off much more easily. 
The pans come with a sturdy bottom and polished stainless steel handles that are well-balanced.
The nonstick coating starts to get a little bit sticky after extended use but compared to other "nonstick" claims by other brands, these pans are super easy to clean and the bits of stuck-on foods don't linger on the coating. 
In addition to quality, with GreenPan you can also assume that you will get beautiful pans. The materials are durable and look very premium. 
Best induction saucepan: 

Cuisinart 71

93-20 Chef's Classic
size: 3 quart
material: stainless steel
handle: long, stainless steel
dishwasher safe: yes
When you're simmering a sauce, you need the type of pan that heats up evenly so your sauce doesn't get burned to the bottom. That's why top chefs around the world prefer to use Cuisinart stainless steel saucepans. 
Even with modern induction cooktops, this Cuisinart pan is hard to beat because it combines two materials that are known for amazing heat distribution and retention: stainless steel and aluminum.
The base is made of encapsulated aluminum which makes it induction-friendly but also makes the pot heat up super fast.
Again, I just want to mention that when you're making sauces eliminating hot spots is essential, or else the liquids will bubble and overflow and this pan ensures that never happens.
I know that cleaning induction cooktops is hard work so the last thing you need is a major spill. 
The good news is that Cuisinart products like this one are dishwasher safe too and the stainless steel maintains its shiny finish over time. 
Of course, there is a tapered pouring rim that ensures safe and drip-free pours. And, to help you pour better, there is a helper handle that offers extra balance and support when you lift and hold the pan. 
The long handle is also riveted and made of stainless steel. It has a cool grip feature so you feel secure when handling the hot contents of the pan. 
One minor disadvantage is that the lid is also made of stainless steel and not glass so you can't see the food cooking. When you want to reduce a sauce, it's easier to actually see what is happening.
But, if you don't mind the stainless steel lid, it does come with flavor lock technology and this tightly seals in the moisture and nutrients so food is healthy and retains all the yummy flavors. 
So, if you need a saucepan for simmering, rolling boils, and reducing sauces and other liquids, don't opt for cheaper pans. This investment piece will last you a lot longer. 
Best Enamel induction pan: Lodge Cast Iron Dutch Oven
size: 6 quart
material: cast iron and enamel coating
dishwasher safe: no
So many of the popular comfort food recipes require a dutch oven. It's the one piece of cookware that people tend to forget about but it's extremely useful and versatile for any cooktop, even an open fire pit. 
But, if you don't want to buy an entire expensive Le Creuset set just for the Dutch oven, I recommend this more affordable Lodge 6 quart one. It's large enough for hearty family meals and has a similar colorful design. 
You wouldn't immediately think of enamel pans when cooking with induction, but this cast iron Lodge Dutch Oven does just that.
It's suitable for all cooktops, including induction and you can also use it in the oven. With the quality enamel on cast iron construction of this pan, you'll have family cookware that will last generations.
Like the Le Creuset product, Lodge makes a very strong enamel that doesn't chip off and looks like beautiful shiny porcelain. 
Although it's a heavy pot, it has sturdy loop handles so you can grip it securely and move the pot around even when wearing your oven mitts. 
If you hate hand washing dishes, you won't be too excited about this but the best quality Dutch ovens are designed to last a lifetime so they're not dishwasher-safe. 
The lid fits tightly to lock in moisture and nutrients thus it's a great utensil for making soups and stews.
But, you can also use it on your induction cooktop fry, saute, or simmer thus eliminating the need for all kinds of bulky pots and pans. This is definitely a versatile all-in-one type of Dutch oven. 
Some customers complain that the pot is not made in the USA but it really has no effect on the functionality because it offers amazing heat retention and distribution. 
Best large stockpot for induction: Cooks Standard NC-00330
size: 20 quart
material: stainless steel with aluminum base
lid: stainless steel
dishwasher safe: yes
Does your family love soup? There's nothing more comforting than a bowl of hot soup, especially during the colder months. That's why you need a large stockpot like the Cooks Standard which heats up fast and evenly on induction ranges. 
The stockpot with a practical pouring rim has a capacity of 20 quarts. This is quite a huge pan so if you want to cook for a large group, you can.
But, it's also amazing for canning and making preserves and jams. Many people have been using this particular pot for canning because there is no scorching and sticking!  
The pan heats up quickly and gradually because it has a 3 mm thick bottom but the heat is evenly distributed along the edges too. 
It is made of robust stainless steel but it has an aluminum base for induction. Therefore, this is not the kind of flimsy soup pot you're used to seeing. It withstands the wear and tear of daily use very well. 
The handles are riveted and seem very sturdy. The matching lid is also made of stainless steel but you can't see the liquids like you would with a tempered glass lid. 
Great news: the pan is dishwasher safe! I know that convenience is so important for most people and handwashing these large size pots is a real hassle. But, you just place the stockpot in the dishwasher and you save yourself some time. 
So, if you like to meal prep and cook large batches of soups, stews, and chilis, you'll find this 20 quart pot is just perfect. 
Best Induction Frying pan: T-Fal E93897 Professional
size: 10 inches
material: aluminum with nonstick coating
handle: silicone
dishwasher-compatibility: yes
Whether you want to make tasty sunny-side-up eggs for breakfast, fry bacon, or fry some tonkatsu cutlets, you need an induction-safe frying pan with a matching lid.
The T-Fal Professional range pan is one of the best in terms of price and performance. 
It's a medium-sized black frying pan, which has a 10" diameter and taller edges than your average frying pan. This fry pan comes with a long silicone handle for cool handling, a glass lid, as well as a heat spot indicator in the center.
What makes this frying pan different from the one in the top set is that it has higher edges and this reduces oil splatter and ensures you don't get stains on your ceramic cooktop. 
The heat spot indicator assists users to know when the pan is heated and ready for use. This is one of the features that make T-Fal a customer favorite. It takes the guesswork out of cooking!
In addition to this, it has a non-stick interior coating, which is also scratch-resistant.
Although the nonstick coating isn't quite like that of ceramic pans, it's still a resistant Teflon material. This material doesn't react with acidic foods like tomatoes so it's safe to use. 
The most interesting thing about this non-stick cooking surface is that you can use metal utensils, and it will not be scratched.
In addition to this, the pan has a stainless steel bottom, which assists in fast and even heat distribution, thus ensuring that your food is well cooked.
This pan comes with a glass lid so you can see the food while it cooks. Also, there is a sturdy riveted handle with a silicone coating that stays cool to the touch.
It's more slip-proof compared to stainless steel handles and you can even maneuver the pan with greasy hands. 
The company claims the pan is dishwasher safe, so you don't have to be worried about cleaning it.
However, you can expect the coating to peel off in some places if you wash it in the dishwasher frequently. That's why it's best to handwash nonstick pans. 
Best induction wok:

Yosukata Carbon Steel Wok Pan
size: 13.5 inches
material: carbon steel
handle: wood
dishwasher-compatibility: no
(view more images)
Do you love cooking Chinese and Japanese food at home instead of always ordering takeout? Well, for authentic Asian flavors, it's best to use a real carbon steel wok.
It's what chefs use too and this one has a welded helper handle and a wooden handle so you can maneuver it safely, even over open flames.
Welding is a great feature to have because rivets can come loose sometimes and although the body of the pan is still fine, replacing handles is costly and inconvenient. Plus, since there are no screws, there's no rattling noise and nothing comes loose. 
But, I know you want it for your induction cooktop and it's perfect for that too because it has a flat bottom. With a depth of 3.8 inches and a 5-inch base circumference, it's a great family-size wok but also deep enough to cook one pan noodle dishes. 
People who bought this wok really like the size because it's ideal for rice dishes and stir-fries. 
Many woks have a rounded bottom so you can't use them for induction cookers but this one, though it looks hollow and rounded, actually has a flat bottom but still stays well-balanced. 
The Yosukata is designed for longevity because it's made of very durable carbon steel. But the best part is that it comes pre-seasoned at the factory so you can start cooking and skip the seasoning process. Also, this material is rust-resistant 
You can cook at temperatures up to 600 F and not worry about sticking as long as you season the wok regularly with vegetable oil. 
Check out our guide on how to season a carbon steel wok, to ensure you keep this wok in the best condition. 
The induction wok offers a regular and quick heating dispersal so all of the pan's surface heats up evenly, even the tall sides. Considering it's a thick steel layer, you'll be surprised at how hot it gets in a short time span.
The handle stays cool though since it's made of wood. 
One downside is that there is no nonstick coating, but then again, most traditional Chinese woks don't have this type of coating. It's not a real issue because seasoning it with oil is healthier than a potentially toxic coating that doesn't last long. 
Therefore, this wok has a longer life and will last for many years to come. Just make sure to hand wash it and dry it well after use. 
Also, there is no wooden lid but you can buy that separately. 
This wok is available here on Amazon
Best induction seafood and mussel pan: Outset 76495
size: 5 quart
material: cast iron 
dishwasher safe: no
Do you love mussels as much as I do? Then your kitchen cookware set is incomplete until you get a stovetop induction mussel and seafood pan like the Outset Cast Iron one. 
This is the perfect pot if you want to steam and serve delicious fresh mussels. With this cast iron pan, you can please seafood lovers and skip the restaurant. 
Many people don't realize that it's easy to prepare this type of food on an induction hob. But, you can use this versatile pan in the oven or grill. 
Since it's made out of cast iron, the pan needs regular seasoning but it's going to stay very hot so your clams and mussels can steam properly. 
What makes this pan very beautiful is the oval-shaped design. It also has a premium-looking Acacia wood knob and two sturdy cast iron handles. 
You can also use the vessel as a collector for the empty shells. The lid is the shell catcher so it's really a versatile piece. 
There's a divider inside the pan that lets you make and spoon up the broth on one side and cook the seafood on the other if you want. 
One of the challenges of cooking mussels and clams is that flimsy lids pop off under pressure but this heavy flat lid stays put so you can cook safely. 
The pan is not suitable for the dishwasher though.
Outset is a brand that has an excellent price tag and at the same time offers stylish tableware. Everything is of excellent quality and aimed at making everyday tasks easy. Various styles can be found in the range so that there is always something that you like.
Check out the mussel pan here on Amazon
Best Griddle for induction: 

COOKSMARK 11-Inch Copper Griddle Pan
size: 11 inches
material: aluminum with copper 
handle: stainless steel
dishwasher-compatibility: yes
Do you want to have all the benefits of a griddle pan without buying a large electric grill? The 11-inch copper griddle pan is the easy solution. 
This induction griddle by Cooksmark is one of the best induction griddles preferred by professional kitchen dwellers. It turns your induction cooktop into the perfect griddle so you can make breakfast foods or cook stovetop Yakiniku. 
The most interesting thing about this induction griddle is that it's not only designed for induction cooktops, but it's also ideal for campfires, ovens, as well as gas and electric stoves.
Because it's nonstick, you can really make any type of food without it sticking to the bottom. Thus, this pan is easy to clean and also dishwasher-safe. 
This type of nonstick coating is non-toxic and allows you to cook without lots of oil and therefore this type of cooking is healthy. 
The pan also comes with remarkable heat distribution and retention, which allows its users to cook fast.
Storing is also easier since you simply need to place it in your kitchen cabinet or hang it on one of the hooks in your kitchen. The riveted stainless steel handle is heatproof and won't overheat. 
However, the handle is rather problematic with this pan because it's not comfortable to hold. It's kind of flat but not round enough so you can't get a contoured steady grip. 
But the bottom line is that many users have reviewed this induction griddle as the perfect camping and kitchen ally. So, if you desire to invest in great cookware, then this induction griddle should be on your list.
Best induction tea kettle: Willow & Everett
size: 2.75 quart
material: stainless steel
handle: nonslip silicone
If you don't want a bulky electric kettle to take up precious counter space, then the induction-friendly tea kettle is the ideal solution.
The advantage of this type of kettle is that your water boils very fast. Oh, and you also get a premium tea strainer in this set. 
This brand believes that the kitchen is the heart of each home—a place where everyone gathers around to talk in peace. The Willow & Everett Tea Kettle makes these moments memorable, with its 2.76 L. capacity.
One of the things that you should know when buying this kettle is that it's made out of surgical-grade stainless steel material that supports induction cooking.
This material is very durable and doesn't need much of your effort when it comes to its maintenance.
You should also note that stainless steel is also resistant to stains and rust—unlike other materials. In addition, stainless steel is magnetic, which also makes it the ideal material for induction cooktops.
Lastly, the size of this kettle allows the contents inside to remain warm for a longer period of time—without the need for additional boiling.
Imagine that this kettle can keep the water hot for about an hour after it has boiled as a result of excellent heat-retention properties. 
The handle is made of stainless steel too but it has a silicone coating that makes it non-slip and soft for comfortable maneuvering. Also, this silicone barrier protects your hands from boiling hot temperatures. 
The problem with many cheap kettles is that their levers lose the spring and become unsafe because they pour uncontrollably.
You don't have this issue with this whistling teapot. Its spring-loaded lever keeps the spout open or closed securely and offers a safe pour. 
The only notable downside is that it tends to rust after a while, especially if you forget to wipe it completely clean after washing. 
However, if you're looking for a reliable whistling tea kettle that works on all cooktops and keeps the liquids hot for a long time, this budget-friendly product is a must-have!
Best induction coffee maker: 

SIXAQUAE Moka Induction Stovetop Espresso Maker
size: 240 ml
material: glass and stainless steel
handle: heat resistant 
Are you more of a coffee person? If you need a caffeine kick then you can get a simple and efficient glass and stainless steel espresso maker. 
The great thing is that you can make Italian-style espresso right on your induction cooktop with the Sixaquae espresso maker.
There is a thick stainless steel bottom that is compatible with induction cookers. Then, there's a high borosilicate glass pot where the coffee is made.
It's heated by a steel rod which ensures an even cooking temperature so you get a perfect pot of coffee every time. 
The handle is slightly texture and offers a firm secure grip. Since it's made of heat-resistant plastic it doesn't get hot like the rest of the coffee maker. 
You can make between 6-8 small espresso cups at once, so this is the perfect family-sized coffee pot. 
When using this device, you need to keep the water level below the designated water line. This ensures the safety valve keeps the water inside the device and it doesn't explode or overflow. 
As soon as the coffee is cooked, turn off the heat source to prevent the bottom of the coffee maker from burning. 
While some customers complain that it's hard to learn how to use this coffee maker on the first try, once you get the hang of it, you won't be replacing it with another coffee maker that's for sure. 
It's a great product to have in your kitchen because unlike the cheaper brands, this one doesn't leak at all and is completely safe to use. 
Best induction milk frother jug: 

GEFU Frother Jug Claudio
size: 600 ml
material: stainless steel
Once you have the induction coffee maker, you need a good milk frother to create the perfect latte or cappuccino at home. The GEFU milk frothing jug is worth the investment because this one really doesn't scratch and stain. 
With this milk frother, you will realize that milk frothing has never been so easy and convenient. It has a tall pouring rim so you never lose a drop and the milk doesn't overflow while you froth it. 
There's no doubt that stainless steel is the best material for a frothing jug. It doesn't react with the milk but it's durable and heavy-duty so it will last you many years. 
Along with an electric or battery-powered frothing device and a frothing thermometer, you can make the kind of frothed milk you find at fancy coffee shops. 
This handle is comfortable to hold and doesn't overheat. It's essential to have a good steady grip because you don't want the jug to spill over. 
Finally, I want to mention that the spout is quite narrow compared to some pitchers like the Apexstone. But, this gives you a more controlled pour and you can make latte art if you feel creative. 
Best induction rice cooker: Zojirushi NP-HCC10XH
size: 1 liter
watts: 1,230
material: stainless steel
The Zojirushi induction rice cooker doesn't work on induction cooktops. Instead, it has a special technology where it gets heat from the wall outlet through an alternating electric current.
So, it doesn't have an electrical plate right under the interior cooking pan. It's the perfect quick rice cooker for fans of induction technology. 
Thus, this Zojirushi NP-HCC10XH Induction rice cooker is must-have kitchenware in your home. This rice cooker makes the perfect—and once you try it out, you will realize that buying this rice cooker is worth it.
In fact, many people say that the rice tastes as if it was prepared within one or two days after harvesting.
One notable thing about this Zojirushi rice cooker is that it comes with a multi-menu cooking function, as well as healthy cooking options—which means you can cook whatever you like.
This induction rice cooker utilizes superior induction technology, which provides the heat required to achieve the best results every time.
Another interesting thing about this rice cooker is that it comes with a clear-coated stainless steel exterior, which blends perfectly with any décor in your kitchen. In addition, it makes cleaning this rice cooker effortless.
Also, a notable feature is that it has an LCD display and a keep warm feature. This is great if you like to cook your rice ahead of time or while you're at work. When you're ready to eat, there's no need to reheat it anymore. 
The final feature that I want to mention is the GABA brown rice activation setting. This means the cooker keeps a constant temperature of 104 F for two hours and this increases the nutritional value. 
Check out more great rice cookers in my extensive review here
Best induction Adapter: Max Burton 6010 Interface Disk
size: 8 inches
material: stainless steel
When you need to make cookware induction-compatible even though it's not, you need to use an adapter. 
This one works with both portable and built-in induction cooktops. It allows you to use your favorite frying pan with the new induction cooktop even if it doesn't have a magnetic base. 
The Max Burton 6010 8-Inch Induction Interface Disk will make all your induction cooking much easier. This single accessory is ideal for any induction cooktop.
It is made with stainless steel, and its design allows even distribution of heat. It has a heat-proof and comfortable grip handle, which makes it easy to maneuver and use the induction interface disk.
You will notice some yellowing and different sounds when using this disk, which is very normal. Also, you need to note that the pans and pots with larger bottoms than this disc will heat up a bit slower compared to small pans and pots.
The good thing about the Max Burton 6010 8-Inch Induction Interface Disk is that it's very thin and heavy, which reduced the possibility of it tipping over.
With this interface disk, you will be able to cook without worrying whether your pan or pot is induction-ready.
One thing to know is that this size doesn't fit all. You will notice that the diameter doesn't fit the pot or pans bottom but it's a good option for most small to mid-sized dishes. 
Check prices and availability here
Also read: this is the best copper roasting pan you can get
Best tajin for induction:

WINSDOM Aluminum Nonstick Tagine Pot
size: 11 inches
material: cast aluminum 
dishwasher safe: yes
A tajin is a Moroccan ceramic pot, a type of roasting pan. The dishes that are made with it also derive their name from it. Tajin or tagine food refers to delicious stews. 
The stew contains a hearty mix of vegetables, meat, fish, and poultry in a tasty broth. 
Tagine is also the name of this earthenware conical pot. 
Normally this would completely be ceramic, but not the Emile Henry Delight:
The unique base and ceramic top make it suitable for all cooking hobs, including very suited for induction cooking.
The tagine is especially popular in Morocco, but also in the rest of North Africa. If you have an induction hob at home, you can still benefit from all the features and benefits of tagines, like amazing flavor and aromas. 
When cooking with the tagine, the condensation falls back into the dish. This makes the effect of the tagine somewhat similar to that of a pressure cooker (see good examples of those here). It keeps the food extremely moist and tender. 
You need relatively little oil or other fats when preparing dishes in a tagine.
You can also put a tagine in the oven and can be used to prepare vegetables, meat, chicken, and fish dishes.
This tagine and its lid are made of nonstick cast aluminum. Therefore you can cook without oil and there's no need to season the cookware. 
The handles have a silicone-coated handle so the pan doesn't slip from your hands.
Cleanup is easy too because you can just place it in the dishwasher and avoid scrubbing. 
The only downside is that it's not made of ceramic so you don't get quite the exact flavors that you get when cooking in ceramic pots and pans.
But, the cast aluminum makes it compatible with your induction cooker and makes it truly versatile and suitable for a modern kitchen. 
Best induction Slow cooker: 360 Stainless Steel Slow Cooker
size: 4 quart
material: stainless steel
dishwasher safe: yes
This is a unique pot that turns into a slow cooker when placed on the induction base. It uses induction technology and is both energy-efficient and an amazingly versatile piece of cookware. 
360 is a brand by Americraft so you know it's high quality.
If you need to make a stew fast, you can use it on the stovetop but if you want a slow cooker chili, you can place the pot onto the electric base and voila, you've turned it into an efficient slow cooker. 
You might pay a little more but you can't top the surgical grade stainless steel of the pan, which is also suited for induction cooking.
This stainless steel cooker is made of 110 Gauge thick steel and this makes it about 3 times thicker than competing brands. This offers superior heat distribution and retention for evenly cooked meals. 
The steel pot is easy to clean because it's dishwasher-safe and stain-resistant. Learn more on how to clean stainless steel pans here. 
It's not as nonstick as ceramics because it doesn't have a special coating. Thus, you can expect the food, especially sauces and stews to stick to the pot a little bit. However, since cleaning it is easy it's not a major inconvenience.
Also, some customers say that water splatters and gathers around the rim. Water sputtering is quite annoying but the solution is to cook on a lower setting. 
However, if you like the idea of combining this induction-friendly stainless steel pan with the slow cooker bottom, you can use this pairing and get rid of other unnecessary devices and cookers. 
How does induction cooking function?
When heating a cooking vessel, induction cooktops rely on electrical induction, rather than thermal induction from an electrical heating element or a flame.
For the cookware to be ideal for induction cooking, it must contain or be made of a ferromagnetic metal, like stainless steel or cast iron.
The heat comes from within the cooking vessel, which makes induction cooking more efficient than other types of cooking.
That's the reason you must ensure that your cookware is suitable for an induction hob. Aluminum or copper cookware will not work with an induction hob unless they have extra magnetic layers added to the bottom.
The best way to see if your cookware is ideal for induction cooktops is to check whether a magnet can stick to its bottom.
Induction hobs or cooktops contain a coil of copper wire beneath the ceramic plate, and when you place a pan or pot on top of the cookware, an alternating current passes through the copper wire.
This results in an oscillating magnetic field, which induces a magnetic influx, creating an Eddy Current in the ferrous pot, which functions as the secondary winding of a transformer.
The Eddy Current flows through the pot's resistance, thus heating it. Induction hobs are more energy-efficient, with an energy transfer of around 84%, compared to 74% of electric or gas cooktops.
This makes them the ideal cooktops for people who desire to save energy. In addition to this, they are much safer, since you will not handle any naked flame, thus doing away with the chances of fire or related injuries.
When using an induction cooktop, water will boil in almost half the time it would when using the ordinary gas hob.
In addition to this, induction hobs also ensure the longevity of your pans, since the pans will have more contact with the heat beneath, and the current runs all the way through the pan.
As a result, this stops the pan from developing hot spots, which tend to scorch or burn your food.
What materials are ideal for induction cooking?
Let's take a look at the materials that are most suitable for use with induction cooking:
Stainless steel
You need to understand that stainless steel is the best material for induction cookware. However, you will need to understand that not all stainless steel cookware is equal.
The cheapest cookware doesn't have any core. However, the best stainless steel cookware has copper or aluminum cores sandwiched between the steel layers on the outside and inside, which makes them better heat conductors than naked steel.
Most stainless steel cookware manufacturers use a single layer of aluminum and stainless steel on the bottom of the pots and pans.
However, the best quality brands extend the layers up to the side, and this provides more even and fast heat for cooking.
With that said, not every stainless steel cookware is ideal for induction hobs, especially when they cannot react magnetically. As a result, these will not work well with different induction ranges.
The following are some of the best stainless steel cookware sets ideal for induction cooking
Carbon steel and cast iron cookware designed for induction cooking
If you are searching for cookware that is perfect for induction cooking, and also naturally non-stick, then choose carbon steel or cast iron.
Use this cookware to cook at very high temperatures. Best of all, it doesn't burn your food. And, the most interesting thing about carbon steel or cast iron cookware for induction cooking is that they are a bit budget-friendly.
Bare cast iron
This form of cookware has been in use for centuries, and many of its skillets and pots have survived many years—thanks to its durability. Bare cast iron is also an ideal material for induction cookware.
Carbon steel—this is a lighter alternative to cast iron
If you don't like having a huge and heavy cast-iron skillet or frying pan on top of your induction cooktop, then consider getting carbon steel cookware, which is a bit lighter, and a better alternative to bare cast iron.
Mostly, carbon steel is used to make skillets and frying pans, which also offer the same sautéing and searing benefits of cast iron.
Enameled cast iron
This is ideal for preparing acidic foods. If you want to prepare acidic foods like tomato-based cuisine on an induction cooktop, then consider using enameled cast iron cookware, which is coated with porcelain finishing.
Copper
Although not all types of copper cookware out there is ideal for induction cooking, there are some brands that you should consider buying since they are compatible with all induction ranges.
For instance, De Buyer is known for the Prima Matera Collection, which is a line of copperware that's compatible with induction cooktops.
The copperware has a distinct magnetic base, which allows magnetic waves to react with the pot, thus heating it up within no time.
Prima Matera is one of the best induction copper cookware sets since it has the best capability to spread heat to the entire pan, regardless of the size of the induction cooktop.
Graniteware
This is another wonderful option for induction cooktops. The cookware is made out of light-gauge steel, as well as a speckled, porcelain coating on its outside, and it's usually non-stick.
Also, you need to note that this cookware is also budget-friendly.
Which pans are not suitable for induction?
Pans that are not suitable for induction lack a certain material that is fundamental for induction cooking.
A pan that is not suitable for cooking on an induction heat source contains too little, or perhaps no magnetizable material at all.
In such a case, the magnetic field in the hob cannot be closed, which means that no heat will be released.
For example, the induction hob will not give off heat to the coil. Most induction hobs indicate at such a time that no suitable pan has been placed.
This is annoying, but on the other hand also serves a useful function: if you put plastic on the induction plate, for example, it will not heat up.
If you put plastic on a different type of hob, it would melt because it doesn't matter what's on the stove there.
Why should you consider induction cooking?
As highlighted earlier, induction technology comes with a number of benefits compared to conventional cooking. Some of these benefits include:
Faster meal preparation
With induction cooking, the heat is directly transferred to the cookware, not the cooktop's surface. This means water boils and food heat up 50 x faster on an induction cooktop when compared to gas or electric cooktops.
Consistent and delicious results
Induction cooktops allow you to control the temperature more accurately compared to electric or gas cooktops. Better temperature control allows you to have more consistent results, thus reducing any possibilities of under or overcooking.
The consistent heat also gives you repeatable and tasty results each time.
Easy to clean
Unlike conventional electric cooktops, induction cookware comes with a glass top that's smooth. However, since the induction burners don't heat the cooktop's surface, any splatters, spills, or boil-overs will not burn on the cooktop.
This means cleaning the cooktop will be easier since it's usually cool enough to after cleaning—therefore, you will not leave any mess behind.
The correct fit
Most induction cooktops have an auto-sizing pan detection feature that places the heat where it's needed. By automatically adjusting the heat to the size of your cookware, it saves a lot of energy while cooking.
Here are some of the best induction cookware you can find out there in the market.
Induction cookware FAQ's
We know you probably still have some questions about induction hob cookware, so we've answered them here so you can stop searching for answers and start cooking!
Which symbol/sign indicates induction?
Whether a pan is suitable for induction can easily be seen from the specific symbol. Pans for induction have the following symbol:
The sign for induction is indicated on the bottom of the pan or otherwise on the packaging. However, this is not the case with somewhat older induction pans.
Can you use cast-iron pans for induction?
Yes, any black metal bottom pans are ready to use on an induction hob. Cast-iron is actually perfect to use when cooking with induction.
Stainless steel is also a good material to use, but not all stainless steel pans are ready to be used with induction so check the label for those.
What are the best pans to use on an induction hob?
The top three best pans to use are cast iron, stainless steel, and carbon steel. These three are recommended because they cook the food evenly and heat up well.
But, you can confidently use nonstick aluminum, especially when making eggs and other sticky foods. Copper pans work well with induction cooktops too.
What are the disadvantages of induction cooktops?
There are not a lot of disadvantages to using an induction cooktop.
However, depending on the type of pot or pan you use, the cooktop will make a strange buzzing noise, which some people find a bit annoying and noisy.
As well, your cookware must be induction compatible.
What happens if you use a normal pan on an induction hob?
Don't use pots and pans that are not induction-friendly. If you place a pan with a magnetized bottom onto the induction hob, the magnetic field causes the pan to heat up instantly, ruining a good piece of cookware.
The hob actually stays cool with some of the residual heat from the pan. Even if you use a non-magnetic pan, it's still no good because it doesn't heat up and stays cool, so you can't cook.
How do I tell if a pan is suited for induction?
Generally, induction cookware is magnetic, which means it contains enough iron atoms. Cast iron and stainless steel pots are usually induction-friendly.
Aluminum must be "triply," "multi-clad," and "hard-anodized" in order to be magnetic.
But there is an easy way to check at home. First, you need to test the pan. Take a magnet and hold it next to the pan's bottom. If the bottom attracts the magnet, it is okay for use on an induction cooktop.
The second way to tell is to place a small amount of water into your pan. Then, place the pan on the cooktop and see what happens. If the cooktop display begins to flash, it means the pan is not compatible.
Can you convert pans to induction?
Luckily, there are many cool devices that can save you money. As mentioned above, there is the Max Burton 6010 Interface Disk.
If you don't want to spend lots of cash buying new induction cookware, you can convert your existing cookware for use on induction cooktops.
All you need is a converter disk. Place the disk directly on the cooktop, then place your pots and pans on top.
Bottom line
The primary purpose of your cooktop is to make sure that your meal is ready whenever you need it—and that's what induction cookers do.
Using an induction cooktop, together with any of the cookware we have highlighted above, you will have an easier time when preparing your meal.
Also, you will not create any mess when cooking, and cleaning will also be easier.
Also check out these oven-safe great cooling racks, essential for the kitchen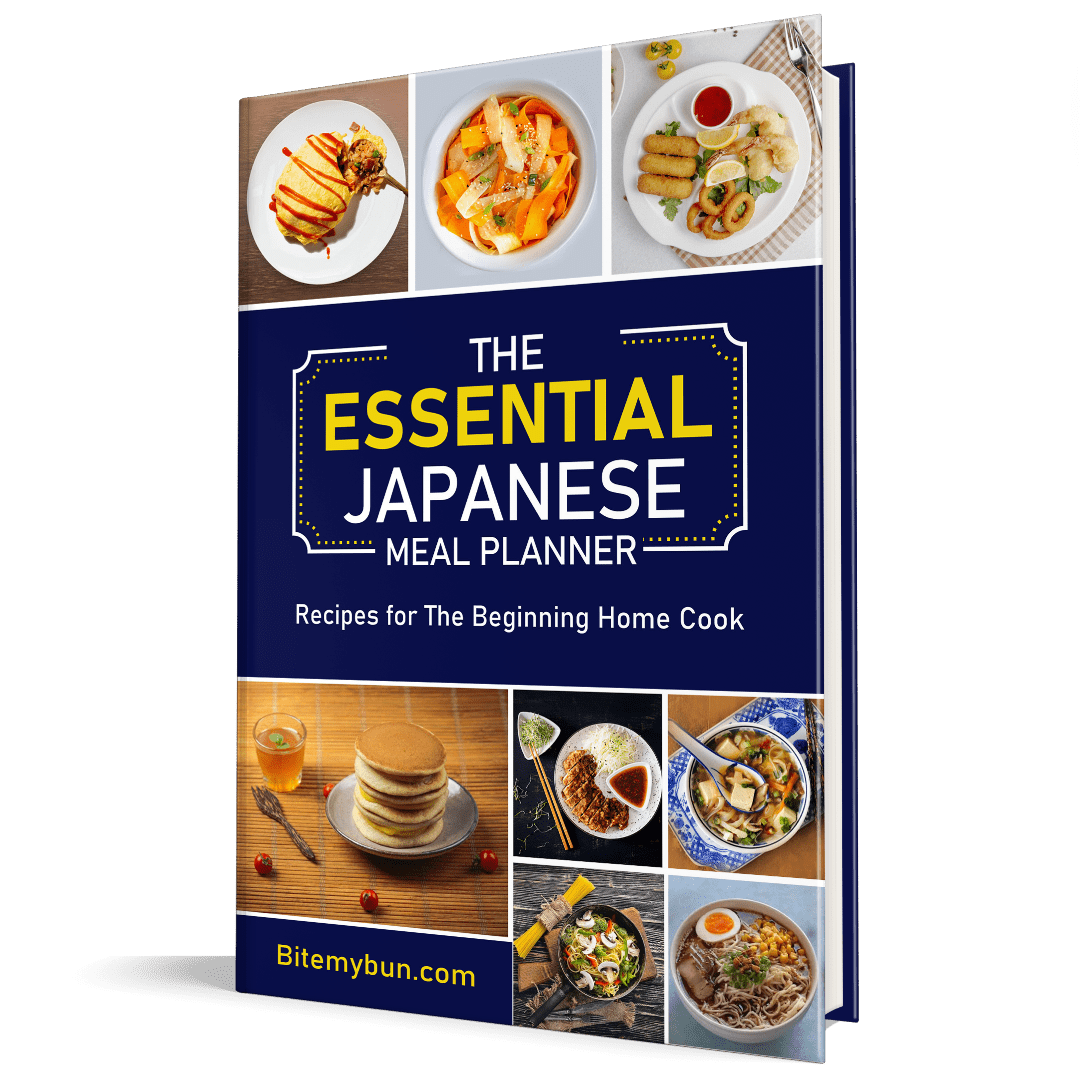 Check out our new cookbook
Bitemybun's family recipes with complete meal planner and recipe guide.
Try it out for free with Kindle Unlimited:
Read for free
Joost Nusselder, the founder of Bite My Bun is a content marketer, dad and loves trying out new food with Japanese food at the heart of his passion, and together with his team he's been creating in-depth blog articles since 2016 to help loyal readers with recipes and cooking tips.