Can you put your copper pan in the oven? Pay attention to these things
I love creating free content full of tips for my readers, you. I don't accept paid sponsorships, my opinion is my own, but if you find my recommendations helpful and you end up buying something you like through one of my links, I could earn a commission at no extra cost to you.
Learn more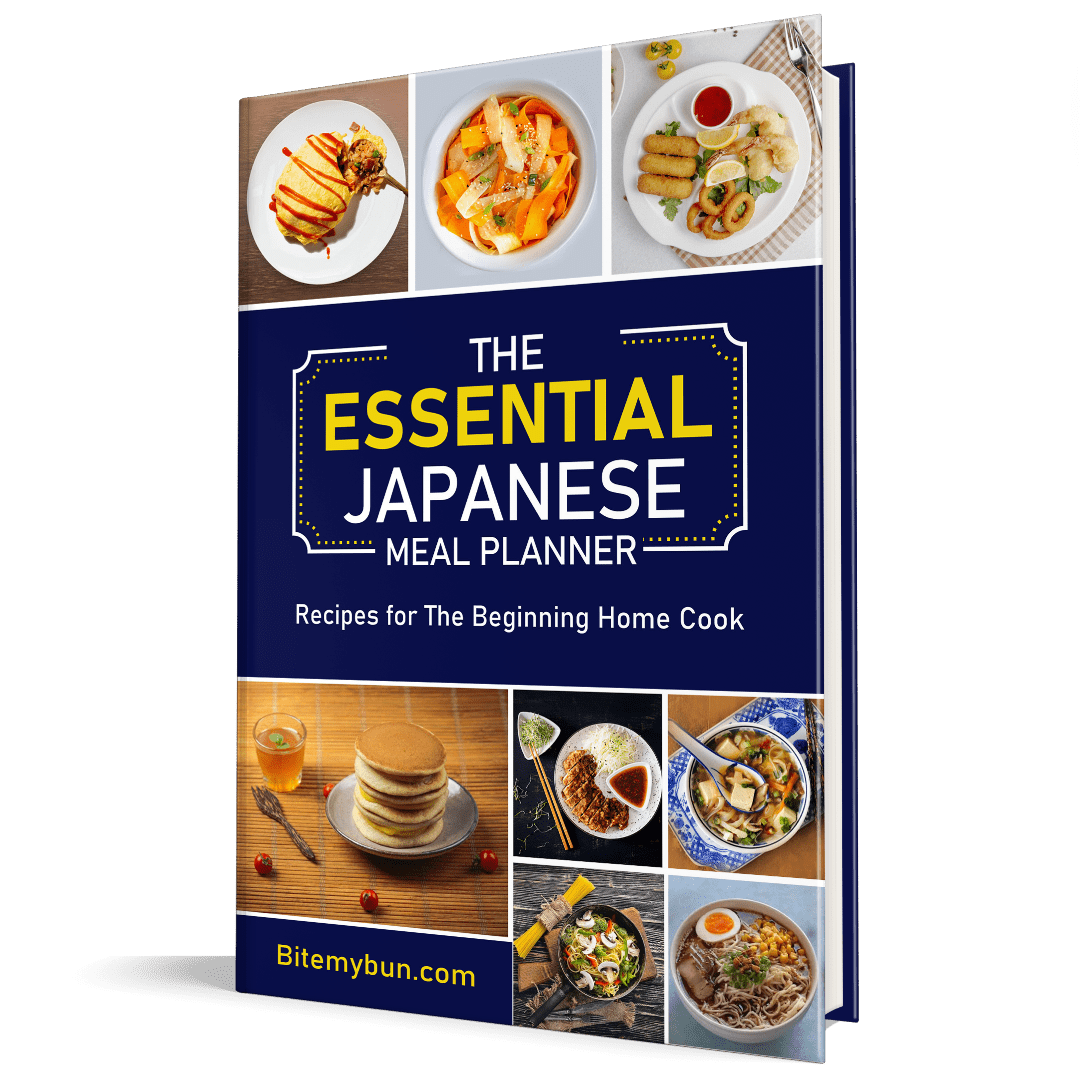 Check out our new cookbook
Bitemybun's family recipes with complete meal planner and recipe guide.
Try it out for free with Kindle Unlimited:
Read for free
You've made the leap, you've invested in a copper pan-and-pot set. Fantastic!
You don't know how you ever lived without it and laugh when you see someone else cooking with their inferior pans.
But of course you can't stop there, you want to prove that your culinary skills are second to none.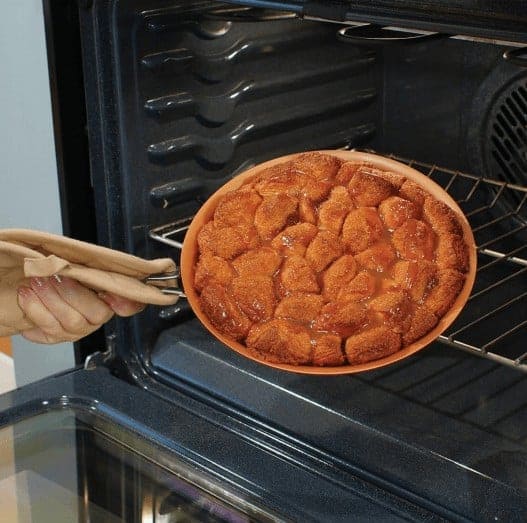 So you try out more adventurous recipes. Maybe the perfect steak? A stew with fried chicken? Or an authentic French onion soup?
But these recipes each have one thing in common:
You start them on the stove and finish them in the oven.
So now the question is; can your copper pan go straight into the oven?
These are the most important things to pay attention to whether your pan can go in the oven:
Materials such as a ceramic layer always do well, not to be found in combination with real copper, but these copper-colored ceramic pans
Don't use a non-stick surface but a real copper frying pan with stainless steel interior
Make sure that the material of the handle is also suitable
Note how the handle is attached to the pan, for example, the handles in this set are nailed
Make sure that the pan you choose fits in the oven, if necessary opt for removable handles, as with this pan set
10 Tips to Save a Bundle on Asian Ingredients!
Introducing our brand new FREE PDF guide: "Saving Secrets: Unveiling the Art of Saving Money on Asian Ingredients" It's your first newsletter email, so start saving today! 📚🧧
We'll only use your email address for our newsletter and respect your privacy
The Do's and Don'ts
You don't have to worry about the copper. That only melts at 1085 ° C. If your oven reached these temperatures, the oven itself would melt, and so would the rest of the kitchen for that matter.
Not much of your dish would be left either.
Copper pots and pans are rarely a 100% copper. It is the other materials that you need to consider:
ceramic
aluminium
titanium
stainless steel
or cast iron
These are often used in the making of these pans and are perfectly oven-safe. My favorite are these in stainless steel.
Something to look out for is tin. Tin melts at 231.9 ° C, so it is not unrealistic to see "streaks" or small puddles in the pot or pan at too high a temperature.
This is not always a problem in the oven because the water present in the ingredients always remains at 100 ° C until boiled.
And when the water has boiled, your food will burn. No thanks!
A bigger problem for copper pots and pans, it doesn't even have to be copper, is a non-stick surface. You know them.
The magical even-burnt-cheese-won't-stick you see on infomercials or cooking shows. These are often made of Teflon (PTFE).
It is best to avoid these in the oven. Several studies by DuPont © show that this material starts to emit toxic gases at 230 ° C.
Although Teflon may not be a good idea, this does not mean that no non-stick pan can go into the oven.
Ceramic non-stick coatings like this one are in high demand and you can see why. Free from PTFE and PFOA, makes these pans environmentally friendly and also healthier to use.
More importantly, in connection with this article, they can go perfectly in the oven without losing their non-stick properties.
Ideal!
If you are still not sure about your case, check with the manufacturer. Even the packaging can quickly tell you what you need to know. Do you see a symbol of an oven? Then you can rest assured that your copper pan can go in the oven.
Not to be mistaken with the microwave symbol! No copper pan is microwave safe. But you already knew that.
Can the pan handle go in the oven?
Good, you are convinced, your pan is made of the right material. After your piece of chicken looks nice and golden brown, add the vegetables with the stock.
It then goes straight into the oven so that the chicken can continue frying until your stew is completely ready.
But before you know it, your fire alarm will go off. You open the oven and immediately get a cloud of smoke in your face. Awesome!
The handle of the pot has completely melted and is now a large burning paste at the bottom of your oven. Everything you could ever dream of.
The copper pan may be of the right material, but remember that the handle may not withstand the heat.
A good example; I have a small pan that has my hand and fingerprint on its handle. (actually about time I throw it away).
While I was cooking for my vegetarian wife and myself, I had used the small pan to quickly prepare some chicken for myself so that it didn't come in contact with the otherwise vegetarian meal.
Now I forgot to turn the stove handle away. Consequently, when I reached for the pan, my hand came loose through the handle.
Pretty unpleasant considering my hand was quite burnt.
Make sure the handles of your copper pots or pans are heat resistant. Phenol (a type of plastic), silicone or rubber are not enough. After all, these melt somewhere between 176 ° C and 232 ° C.
There are some variants that can handle much higher temperatures without any problem
Then it is best to check with the manufacturer.
Does anyone here have a canvas?
Preferably you have handles made of materials such as stainless steel, cast iron, bronze or just copper, like the rest of the pan.
Of course, make sure that you always use oven gloves to remove the pan from the oven afterwards. I don't have to tell you the levers are going to get unbelievably hot.
But I'll tell you because you know that was not clear to someone somewhere.
| Which material | Resistant to temperature of |
| --- | --- |
| Phenol | 176°C |
| Silicone | 176°C-232°C |
| Stainless steel | +260°C |
| Ceramic | +260°C |
| Cast iron | +260° |
Last, but certainly not least; take a look at how the handles are attached to the pans or pots. If they are screwed, welded or nailed, then you are not going to have any problems. This cookware set here is excellent because the handles are nailed.
Less often the handles are glued on, but it still happens. Obviously, this method is not oven safe and they will come off right away if you risk it anyway.
Does your copper pan fit in your oven?
Easy to forget, but before you start cooking, check whether the pan actually fits in the oven.
This is usually not a problem for pots and of course it also depends on the size of your oven.
A pan is a different story. The long handle of a large pan is often almost as long as the diameter of the pan itself. If necessary, use a slightly smaller pan or a pot if size is an issue.
So test it out before it's too late.
A good solution for this are the pans with removable handles. You click these onto the pan when you take them off the stove, you put the pan neatly in the oven and just click it back off. For example, this pan set that I found here is a good option in this regard.
Then you don't have to worry whether the handle is heat resistant because it never comes into contact with higher temperatures.
Hot Enough For You?
As I mentioned before, copper only melts at 1085 ° C, so that's no problem. But what is the appropriate temperature for a copper pan?
Copper conducts heat "like a boss". It heats up faster than most metals and therefore effectively shortens cooking time. At the same time, this also means that the oven does not have to be on the highest setting.
The right copper pan can handle the heat easily but they don't need a high temperature to prepare your meal perfectly.
A medium setting is more than enough for your copper pots and pans and you don't have to preheat them either.
Otherwise, before you know it, one ingredient will be done before another. But as you well know, most chefs recommend that you prepare all ingredients beforehand.
Are you preparing a dish that needs to simmer for several hours? No problem!
A copper pan with the correct handles and the correct material can simply be put in the oven for as long as necessary.
By the way, you cannot simmer a dish at a high temperature.
What did we learn today?
If you've made it this far, you now know everything there is to know about your copper pan and whether or not it can go into the oven.
In case you have missed something, I will quickly get it all back here.
What is possible in the oven?
Copper pans made with ceramic, titanium, cast iron, aluminum or stainless steel
Pans and pots with heat resistant handles
Handles that are properly attached. Eg: welded, nailed, screwed
What can't go in the oven?
Pans and pots that are too large
Pans made with tin or teflon
Handles that are attached with glue
What to look forward to?
Always use oven gloves
Non-stick pans and pots can lose their effectiveness over time
High cooking temperatures are not necessary for copper pans
Conclusion
If your copper pot and pan set comes from a reputable company then you don't have to worry.
PTFE and PFOA free pans are standard nowadays and ceramic non-stick pans are quickly becoming the norm too. You don't often find Teflon and tin anymore.
So it's the copper ceramic infused pans you want.
Preferably with a detachable handle, but metal handles are sufficient. Here are some excellent examples of high quality copper pots and pans.
Now that you're armed with all the right information, nothing can stop you from taking your culinary arts to new heights. Your friends and family will be impressed.
We are eagerly looking forward to your interpretation of the perfect steak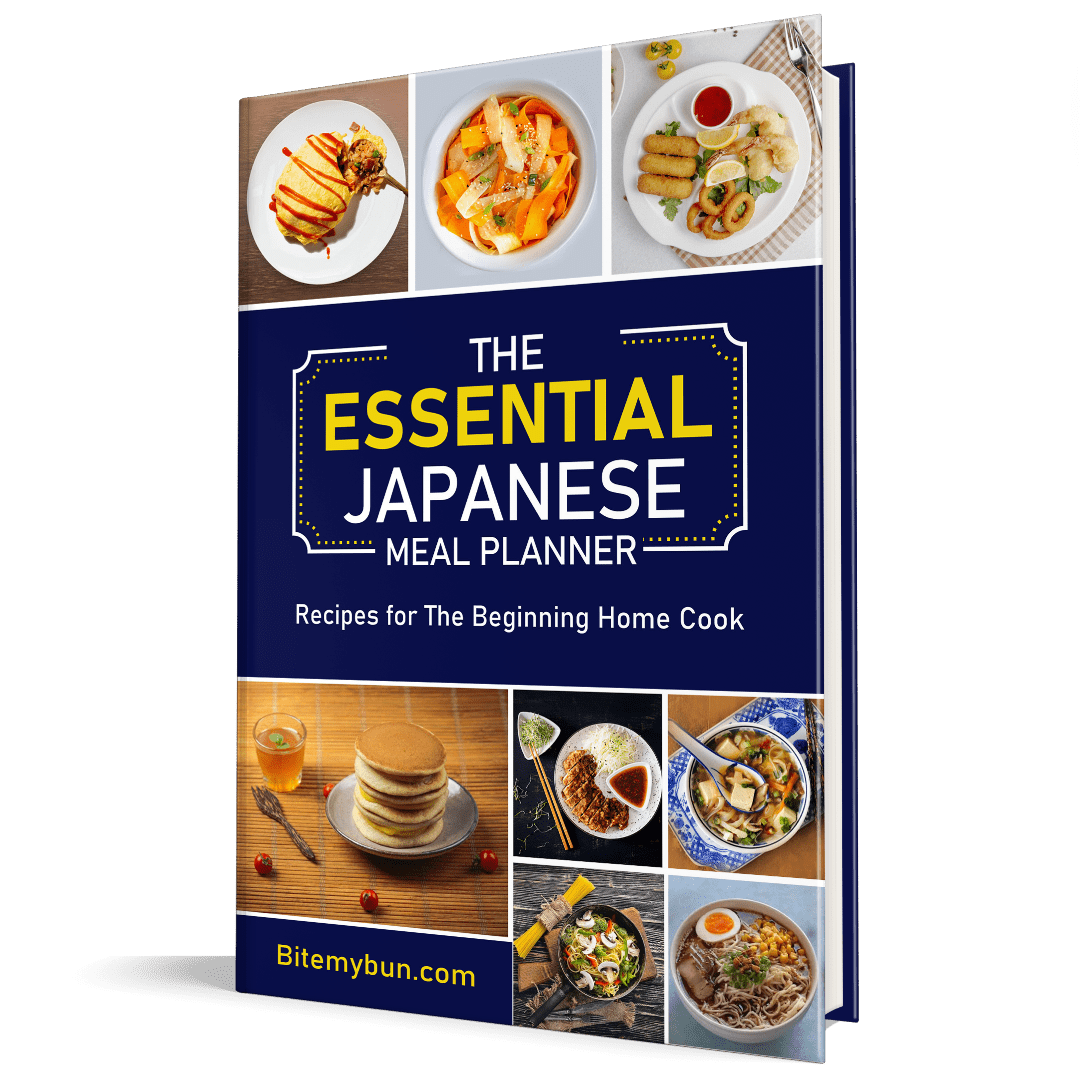 Check out our new cookbook
Bitemybun's family recipes with complete meal planner and recipe guide.
Try it out for free with Kindle Unlimited:
Read for free
Joost Nusselder, the founder of Bite My Bun is a content marketer, dad and loves trying out new food with Japanese food at the heart of his passion, and together with his team he's been creating in-depth blog articles since 2016 to help loyal readers with recipes and cooking tips.