Chef Erik Ramirez of Llama Inn: Japanese Peruvian connection
I love creating free content full of tips for my readers, you. I don't accept paid sponsorships, my opinion is my own, but if you find my recommendations helpful and you end up buying something you like through one of my links, I could earn a commission at no extra cost to you.
Learn more
When we think of celebrities, great actors, cool rock stars and beautiful fashion models come to mind.
There are many famous celebrity chefs who are responsible for bringing us innovative cooking methods, delicious dishes, entertaining shows, and useful products. Erik Ramirez is chief among them. Let's take a look at the man behind the food.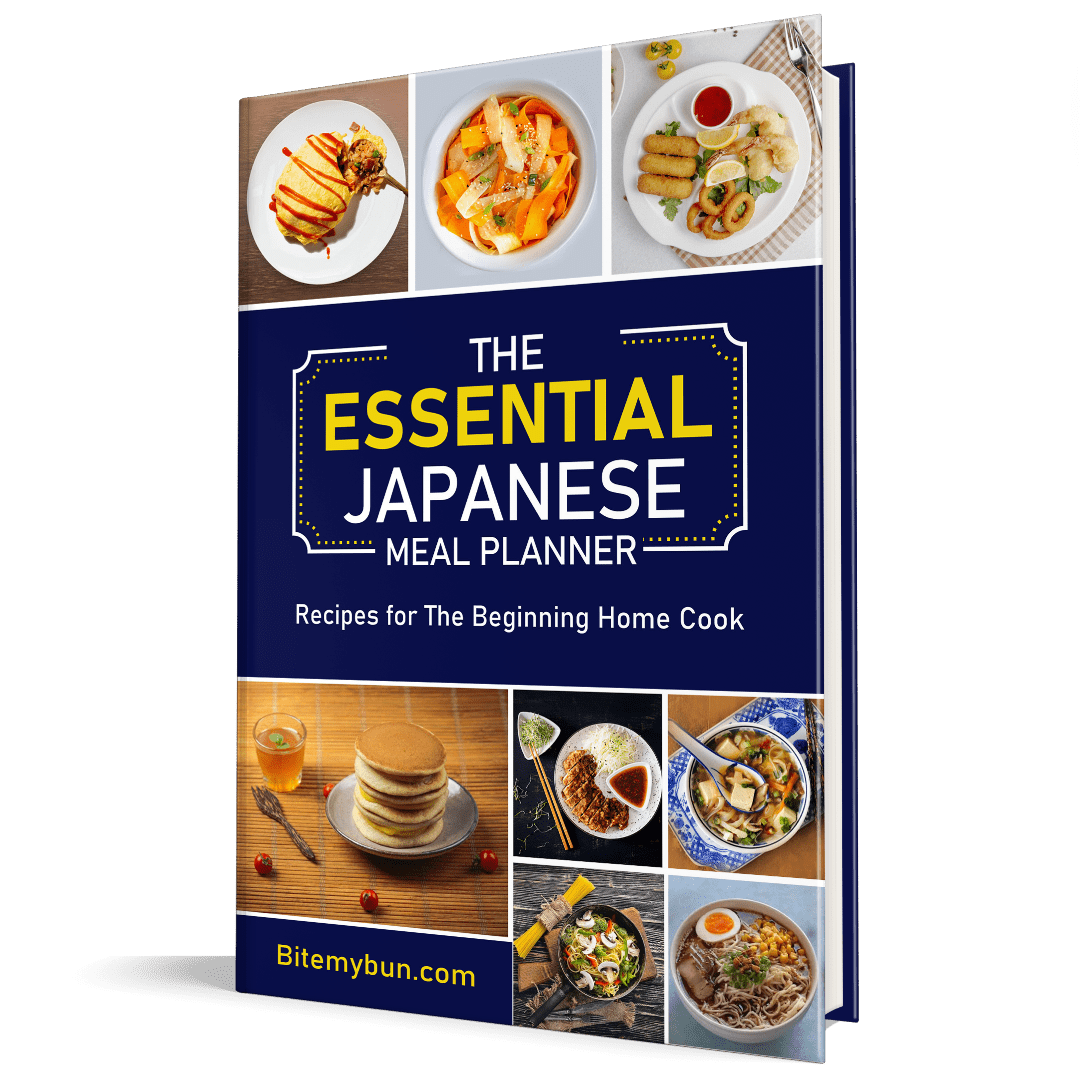 Check out our new cookbook
Bitemybun's family recipes with complete meal planner and recipe guide.
Try it out for free with Kindle Unlimited:
Read for free
In this post we'll cover:
Who is Erik Ramirez?
Erik Ramirez grew up in New Jersey and was born to Peruvian parents. He knew he wanted to cook from an early age, but he stayed away from Peruvian cuisine. Instead, he began working in New York City developing skillsets in French and American culinary methods working at Eleven Madison Park and Irving Mill.
However, after taking a trip to Lima, he changed directions and became passionate about Peruvian cuisine. At the time, he was working with his mentor Adam Schop at the nuevo Latin restaurant Nuela.
When Nuela closed to make way for the Peruvian Raymi, Ramirez seized the opportunity to start doing what he loved. He began working at the restaurant studying cooking techniques, ingredients and flavors of Peruvian food and soon worked his way up the hierarchy as a master chef.
In 2015, Ramirez partnered with Juan Correa to open the Llama Inn in Williamsburg, Brooklyn. The restaurant is critically acclaimed and has received two stars from the New York Times and a Michelin Bib Gourmand.
Since then, Ramirez opened two more restaurants including Lama-San. This one introduced Nikkei, or Japanese-Peruvian cuisine, to America.
The Japan Peruvian Connection
The Japanese-Peruvian culinary connection seems a bit odd for some, but it grew out of a time when Japanese plantation workers migrated to Peru at the turn of the 20th century.
Historically, the Japanese were not treated very well during their time in Peru and now Japanese people account for less than 1% of the Peruvian population. Nonetheless, the Japanese made their mark and it lives on in the delicious Japanese-Peruvian cuisine that is served to this day.
Also read: these are all the different types of sushi you should know
Signature Dishes
In the span of Ramirez's career, he has created several delicious dishes that have helped him make his mark on the culinary world. Here are some he is known for.
Tonkatsu: Tonkatsu is a Japanese dish that features deep fried breaded pork. Ramirez makes his own version of the dish using breaded Iberico pork and serving it with green udon noodles and pickled cucumbers. The meal pays homage to a dish from the chef's childhood, tallarines verde cons apanado, a Peruvian style pesto spaghetti with breaded meat.
Beef Heart: Beef heart may not seem appetizing to even the most adventurous diners but in Peru, eating this delicacy anticuchos style, which is to say thinly sliced and grilled on a skewer, is as common as eating hot dogs.
Llama-San is known for serving beef heart prepared with a distinct style and flair. They even serve a surf and turf version which combines the meat with lobster and rice.
Ceviche: In Peru, ceviche was traditionally made by marinating fish for several hours and even overnight. Once the Japanese influence started infiltrating the country, the dish called for fresher fare, inspired by sushi techniques.
At Llama San, this barely marinated delicacy is a menu favorite. Ramirez serves it up two ways, one served with scallop and avocado sprinkled with black sesame seeds and a rich tiger's milk. Another version features cubes of tuna coated in wakame with slices of fried lotus root, black trumpet mushrooms and a drinkable ponzu sauce (normally ponzu is a thicker dipping sauce like we talk about here).
Aged Duck Nigiri: This bicultural favorite features meaty pieces of duck served over sushi rice flavored with cilantro. Each piece is topped with caramelized banana and a nasturtium leaf making for an amazing presentation.
Lomo Saltado: Ramirez takes a classic approach to this dish cooking the beef in soy and vinegar and adding French fries as a side. Then, he makes the dish his own adding Chinese style pancakes spiked with scallions to wrap the meat as well as Peruvian rocoto pepper sauce, pickled chilies and avocado.
Tiradito: This takeoff on the traditional dish features marinated raw red snapper served with a creamy persimmon fruit, ginger and poppy seeds. Ramirez layers the ingredients on the dish for a lovely presentation and serves it with a spoon ensuring you will get the taste of each morsel in every bite.
Arroz Con Pato: Ramirez makes this dish his own by swapping out duck for duck sausage simmered in beer. He tops the meal with a generous helping of spinach and dresses it with lime and olive oil.
A 10 Course Meal
In addition to these delicious and unique dishes, Ramirez also offers a 10-course meal at Llama-San. Called omakase, the $150 dinner is more of an experience than a meal and it is a rare South American find among New York restaurants. If you are interested in trying this culinary creation, here are some of the courses that are included.
Appetizer: The meal starts out with caviar served between two thin crisps. While this alone is considered a luxury, Ramirez serves the appetizer with miso manjar blanco, a sort of South America dulce de leche. Although this might be a little adventurous for some diners, we assure you its unique taste is more than worth trying.
Entree: The second course is an exclusive for omakase customers only. Traditionally called oyakadon, this Japanese chicken over rice dish crosses over with estofado de pollo, a Peruvian poultry stew which includes, what else? Gizzard!
Although most chefs serve gizzard to feature its rough texture, Ramirez makes sure it's nice and tender and sandwiches it between an omelet and rice. The result is a sushi meets sausage taste combination.
Entree: After such a hefty meal, you might think it's unnecessary to add a hearty helping of ribs but Ramirez may beg to differ. His wagyu short ribs are an impressive beef cut served with a side of potato salad laced with shrimp and tiny bits of egg.
Dessert: It wouldn't be right to skimp on dessert and believe us, Ramirez wouldn't dream of it. For this course he serves a blob of custard topped with colorful ice shavings and halved gooseberries. The creaminess of the custard mixes with the citrusy shavings and the acidity of the fruit to give the dish just the right amount of sweetness.
After Dinner Apertif: The meal finishes off with a bang as Ramirez serves a shot of pisco, a brandy distilled from wine or fermented fruit, and a sweet matcha truffle infused with muna (Andean mint). The treat has an astringent opening taste that is immediately countered by the sweetness of its filling that is then, in turn, silenced by the booze.
Read all about using matcha green tea here
Llama Inn
Llama-San has taken the spotlight due to its innovative cross culture cuisine. However, the Llama Inn was Ramirez's original venture. Unlike Llama-San, Williamsburg, Brooklyn's Llama Inn does not serve Japanese influenced dishes but, rather sticks to more traditional Peruvian food. Here are some of the signature dishes on that menu.
Oyster with Papa Seca and Chicharron: Ramirez sources his papa seca dried from Peru which produces an earthiness that he describes as extraordinary. He goes for a creamy preparation using oyster as the base for the chowder-like sauce.
Foie Gras with Cajamarca Coffee Cherimoya: The sweetness of the cherimoya plays against the richness of the foie gras to make this one of Ramirez's stand out dishes. He adds high quality coffee made from beans sourced in Cajamarca which perfectly complements both the foie gras and the cherimoya.
Lobster and Veal Heart: This surf and turf combo pairs lobster with spiced beef heart.
Aged Duck with Chancaca and Purple Corn: Here, Ramirez starts with a base of duck that has been dry aged for about three weeks. He adds the chancaca sauce which is delightfully flavored with honey, orange peel and spices. The purple corn puree provides the perfect finishing touch.
Palo Santa with Oxapampa Honey: For this dessert, Ramirez uses palo santo, a wood sourced from the Bursera graveleolens tree, to smoke ice cream made from a floral honey native to the tropical highlands of Oxapampa.
Llamita
In addition to Llama Inn and Llama-San, Ramirez is also responsible for a third business venture; Llamita, which opened in the West Village in 2018. This one is more of a sandwich/coffee shop as opposed to Ramirez's other high-end joints.
LLamita is known for its Peruvian style coffee as well as sandwiches like ribeye with charred onion, gruyere cheese and lomoto saltado sauce. There is also a calamari sandwich on the menu which comes with aji panca, aji Amarillo and charred scallion.
Other dishes include a Peruvian roast chicken and takeout causa meals that consist of chicken salad, aji Amarillo, avocado and cancha. Another takeout option is choclo which includes corn, beef picadillo, fontina cheese and lime.
Llamita also has a retail area where you can buy pickled chile, adobo spices, house-made chips, cancha (toasted corn kernels) and other Peruvian products which are difficult to find in Manhattan.
Ramirez definitely has a history of yumminess. He has produced numerous innovative dishes that amaze and delight. Which of these will you be trying in your kitchen?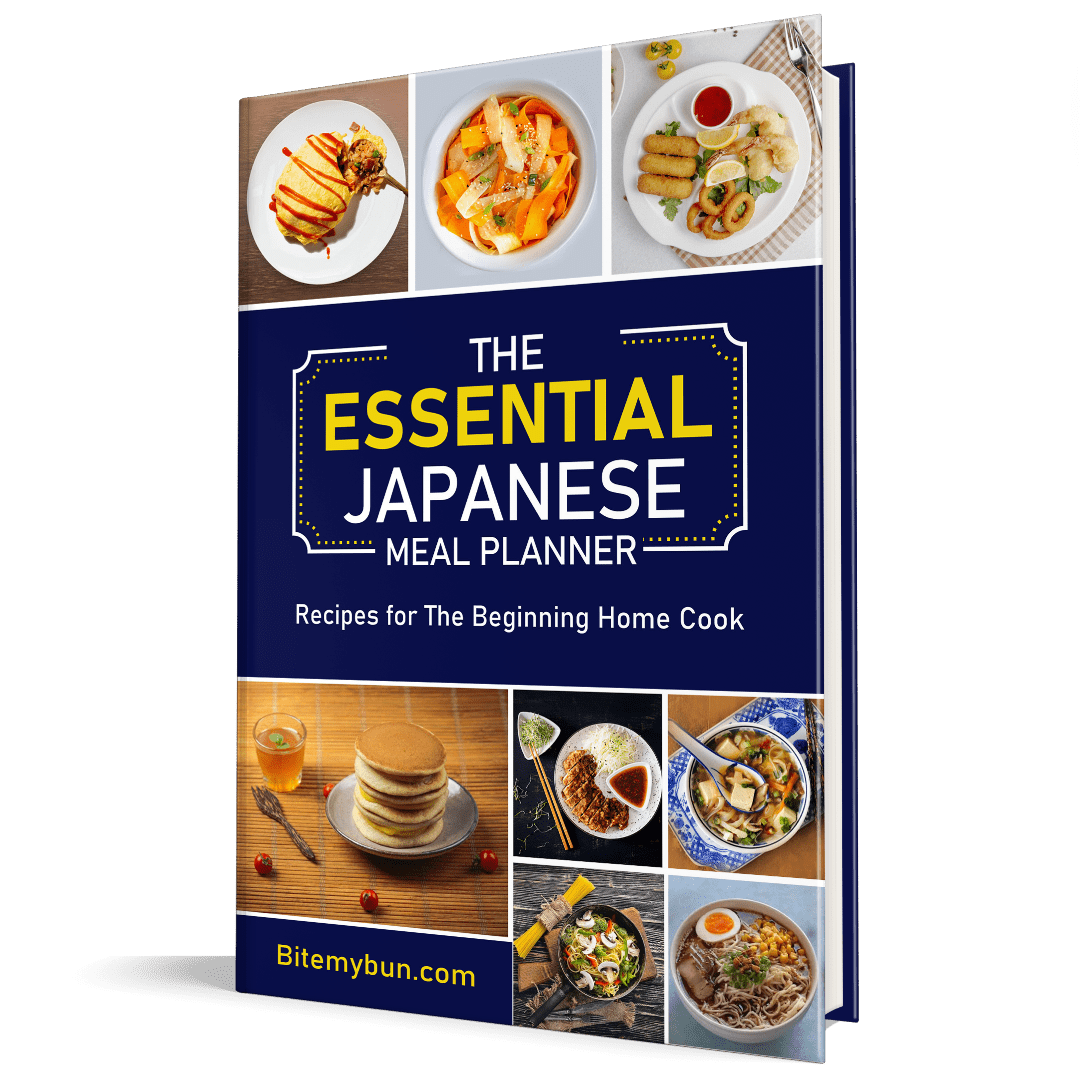 Check out our new cookbook
Bitemybun's family recipes with complete meal planner and recipe guide.
Try it out for free with Kindle Unlimited:
Read for free
Joost Nusselder, the founder of Bite My Bun is a content marketer, dad and loves trying out new food with Japanese food at the heart of his passion, and together with his team he's been creating in-depth blog articles since 2016 to help loyal readers with recipes and cooking tips.