Filipino shrimp misua soup with patola: delicious misua recipe
I love creating free content full of tips for my readers, you. I don't accept paid sponsorships, my opinion is my own, but if you find my recommendations helpful and you end up buying something you like through one of my links, I could earn a commission at no extra cost to you.
Learn more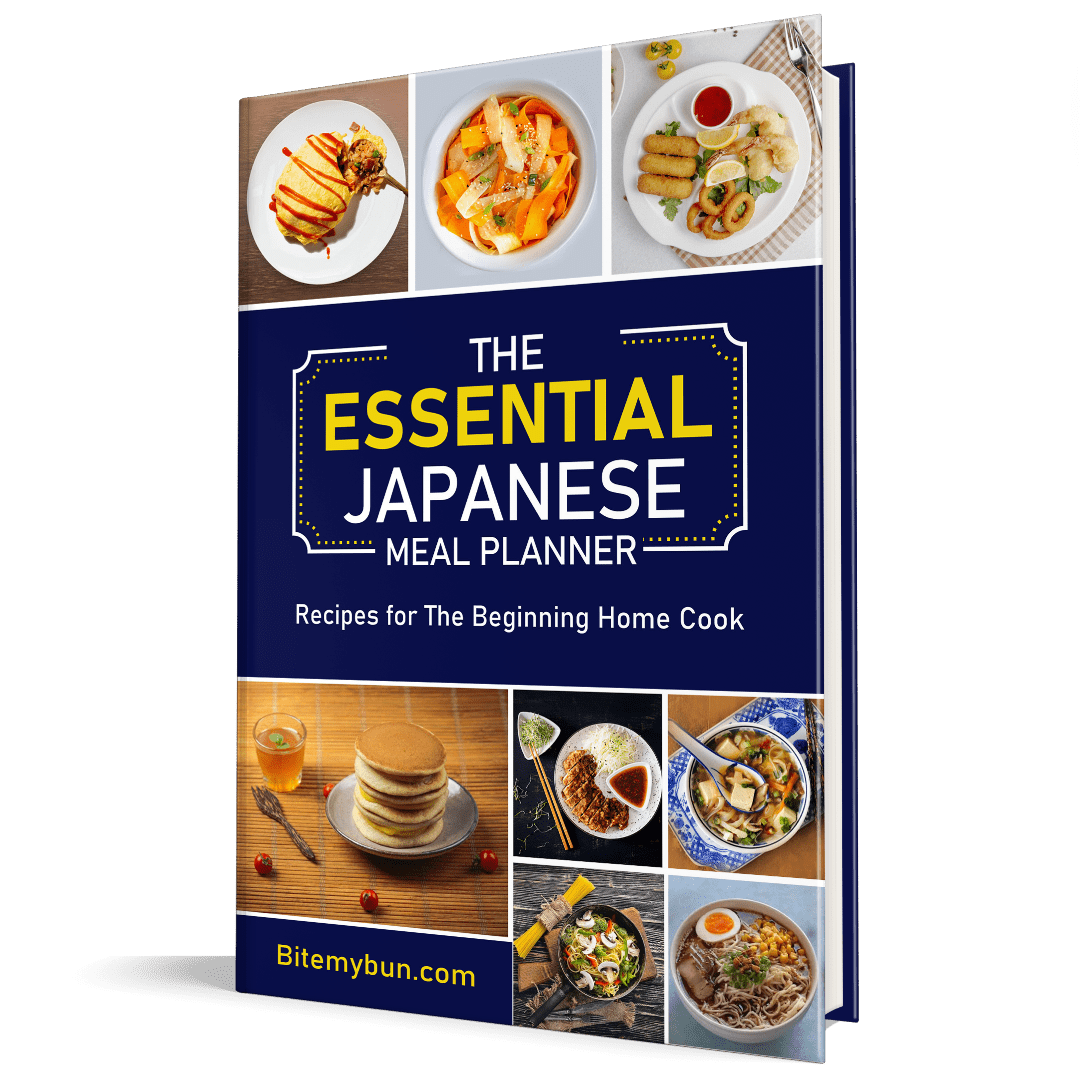 Check out our new cookbook
Bitemybun's family recipes with complete meal planner and recipe guide.
Try it out for free with Kindle Unlimited:
Read for free
Misua is a soup dish that's best eaten during the rainy season or even when the weather is tipping on the colder side.
Depending on the cook, this misua soup recipe can be prepared by using a variety of ingredients, such as chicken and pork, patola, sliced hard-boiled eggs, or even malunggay leaves.
In this case, we're going to use shrimp and shrimp juice for a delicious seafood taste.

Cooking misua is very easy, so much so that even a beginner can do it. The cooking involves sauteing, adding the vegetables and the preferred meat to a boil, then adding the misua and the malunggay leaves.
You can then leave it to simmer until the meat and the vegetables are tender.
10 Tips to Save a Bundle on Asian Ingredients!
Introducing our brand new FREE PDF guide: "Saving Secrets: Unveiling the Art of Saving Money on Asian Ingredients" It's your first newsletter email, so start saving today! 📚🧧
We'll only use your email address for our newsletter and respect your privacy
Misua soup recipe
It's recommended that you use patola to give the misua recipe a crunch and a strong flavor in the soup.
As for using chicken, you can boil it up beforehand and use the water to serve as the broth that you'll use for the misua soup. In addition, you can shred the chicken meat into smaller pieces before putting it into the pot.
If you're using shrimp, like in this recipe, you can add the shrimp juice to the broth and prepare the dish really quickly. The shrimp don't need to cook that long.
Due to the humble and homey taste of misua, the dish is also commonly served as a dish whenever someone's sick, as the easy combination of misua soup, shredded meat, and sliced vegetables is easy for a sick person to digest.
However, you shouldn't wait for it to rain, get cold, or for you to get sick before serving this soup.
You can totally cook this up if you just want to unwind after a long day, as this soup is surely comforting.
If you want to see how misua is cooked, Jackie A Vlogs does a great job in this video:
Filipino shrimp misua soup with patola
Misua is a soup dish that's best eaten during the rainy season or even when the weather is tipping on the colder side. Depending on the cook, this misua soup recipe can be prepared using a variety of ingredients, such as chicken and pork, patola, sliced hard-boiled eggs, or even malunggay leaves.
Ingredients  
1

medium

patola

peeled and sliced

3

cloves

garlic

minced

1

small

white onion

sliced

1

pack

hibe or 100 grams peeled shrimp

2

pcs

misua noodles

4

cups

water with shrimp juice

Salt and pepper to taste

2

tbsp

cooking oil
Instructions 
Saute garlic until brown and add onion. Add hibe, patola, and misua. Cook for a minute.

Pour in water and bring to a boil. Season with salt and pepper to taste.
Nutrition
Aside from this misua soup with patola, you can also try this almondigas recipe, which contains misua and meatballs.
Cooking tips
Have you already familiarized yourself with the ingredients and cooking process of our misua soup? Well, great, because you're now about to learn the way of the master!
As I've already mentioned many times, this recipe is very easy to cook. However, if you'd really like to ace it the first time and impress your family and friends at the first sip, then follow these simple but effective cooking tips:
To make your misua soup more savory, you can actually add a seafood-flavored Knorr cube. It's a small cube used to make soup as if it were prepared by a chef! You can buy this at any retail store in the Philippines or any Asian market.
Misua noodles are quickly cooked because of their thin strips. So carefully observe it during the boiling process so as not to overcook it. Overcooked misua noodles aren't good to eat and don't look nice to your guests.
You can fry the shrimp with butter first before putting them in the soup to add another delicious flavor to misua shrimp soup.
Well, those are very easy-to-follow cooking tips that you can easily adapt. So don't give me reasons why you can't ace your shrimp misua with patola soup the first time!
Substitutes and variations
Now, here's another thing: what if you don't have certain ingredients to make your misua shrimp soup? Will that stop you? Not me, and neither will you!
Check out some of these ingredient substitutes and variations to complete your cooking misua soup mission.
Using odong noodles instead of misua
If, for some reason, you can't find misua noodles, you can substitute them with odong noodles. Odong is yellowish and a bit bigger and thicker than misua, so it may take a few extra minutes to cook.
Using fresh uyabang instead of hibe hipon
There's no need to worry if you can't find hibe hipon because fresh uyabang will do its best in your misua soup. However, you'll need to fry it in medium heat first before putting it in..
What is Filipino shrimp misua soup?
Filipino shrimp misua soup is a popular dish for the masses that's best paired with steamed rice. It's among the most convenient dishes that are made with misua noodles, shrimp or hibe, and patola. The dish can already feed a whole family. It's perfect if you're on a strict budget, as it doesn't cost much but tastes really good.
The reason why you can think of misua soup as a dish for the masses is because of 2 things: affordability and convenience. Some Filipino families could even go with this dish for the whole 3 meals, from breakfast to dinner.
Origin
When talking about "misua" and where it came from, you've guessed it right. It came from the Chinese, as seen in their affinity for noodles, both in soup-based and stir-fried recipes.
The word "misua" is even derived from the Chinese word "mee sua," which refers to very thin, salted wheat flour noodles. Surprisingly, it's not only popular in China and the Philippines, but also in countries like Vietnam, Malaysia, Taiwan, Indonesia, Thailand, Brunei, and Singapore.
Misua noodles are pretty flexible and can be paired with any number of ingredients, like shrimp with patola, chicken, or sardines. And if you're creative, you can even have your own misua recipe after your name!
Sounds terrific, right? Now, let me show you how to serve and eat this yummy dish!
How to serve and eat
Just like your favorite regular noodles, misua can be eaten the same way. Although some would prefer to use chopsticks when eating noodles or ramen, I find that using a spoon is better with this dish. The misua noodles are almost non-existent and don't hold much, unlike any other noodles.
Serving is easy too. On one hand, you can add some toppings, like chili, cabbage leaves, or an additional fried hibe or boiled egg at the top before eating it. But to make your life easier, you can already eat it as it is, straight from the pot!
The dish is best served in cold weather or rainy seasons, as you can really savor the soup.
Similar dishes
If you want something similar to our shrimp misua soup, you can try the following similar dishes.
Misua soup with odong and sardines
Misua soup with odong and sardines is one of the most convenient dishes to make with a misua variant. From start to finish, the prep time will only consume less than 30 minutes!
This one is the most affordable dish too. If you live in the Philippines, you can already make a pot of this dish for a dollar.
Sotanghon at upo soup
Glass noodles, chicken, and upo squash are the main ingredients of Filipino cuisine's sotanghon at upo soup. The gentle, comforting tastes of chicken, fish sauce, garlic, and onion define this Filipino all-time favorite dish for families.
Even if it's just misua noodles, you can already do a lot of dishes with it. Just trust your creative juices in the kitchen.
FAQs
I know that you're more than excited to cook your misua soup already, but don't leave just yet!
Join me in clearing some things out first, and then I'll let you pursue your cooking bonanza in your kitchen.
Ready? Alright, here we go.
What is "misua" in English?
The English word for "misua" is wheat vermicelli.
How is misua made?
Misua is made by stretching dough out over 30 meters (100 feet). Because of this, some people believe it to be China's longest noodle.
It's frequently consumed as a lifespan symbol on birthdays. The noodles have been made by Huang's family for 4 generations.
Where can I buy misua in the Philippines?
You can buy misua noodles in retail markets or even small stores in provinces, together with other ingredients like hibe hipon or seafood-flavored Knorr cubes.
Is Misua a high-carb food?
Dry misua noodles (0.25 pack) have 190 calories, 0g fat, 6g protein, 41g total carbs, and 39g net carbs. This makes it a high-carb food.
Does misua expire?
Misua noodles can be kept for 1 to 2 months after being placed in an airtight container.
Enjoy Filipino shrimp misua soup with your family
Filipino shrimp misua soup with patola is a winner for many Filipino families, and it's clear why.
This dish doesn't only shine with its taste, but also in its convenience while prepping. And of course, it doesn't cost much.
Perhaps one thing to keep in mind when cooking misua soup is that it challenges your creativity and originality in cooking.
Misua noodles have proved to be very flexible, and it takes a creative kitchen genius to make a dish out of them. Even so, this misua soup with patola is already enough for a start to impress your family and friends with your cooking.
Extravagant and luxurious dish? Nope. It's just misua soup with shrimp and patola fellas.
Why don't you give it a try today?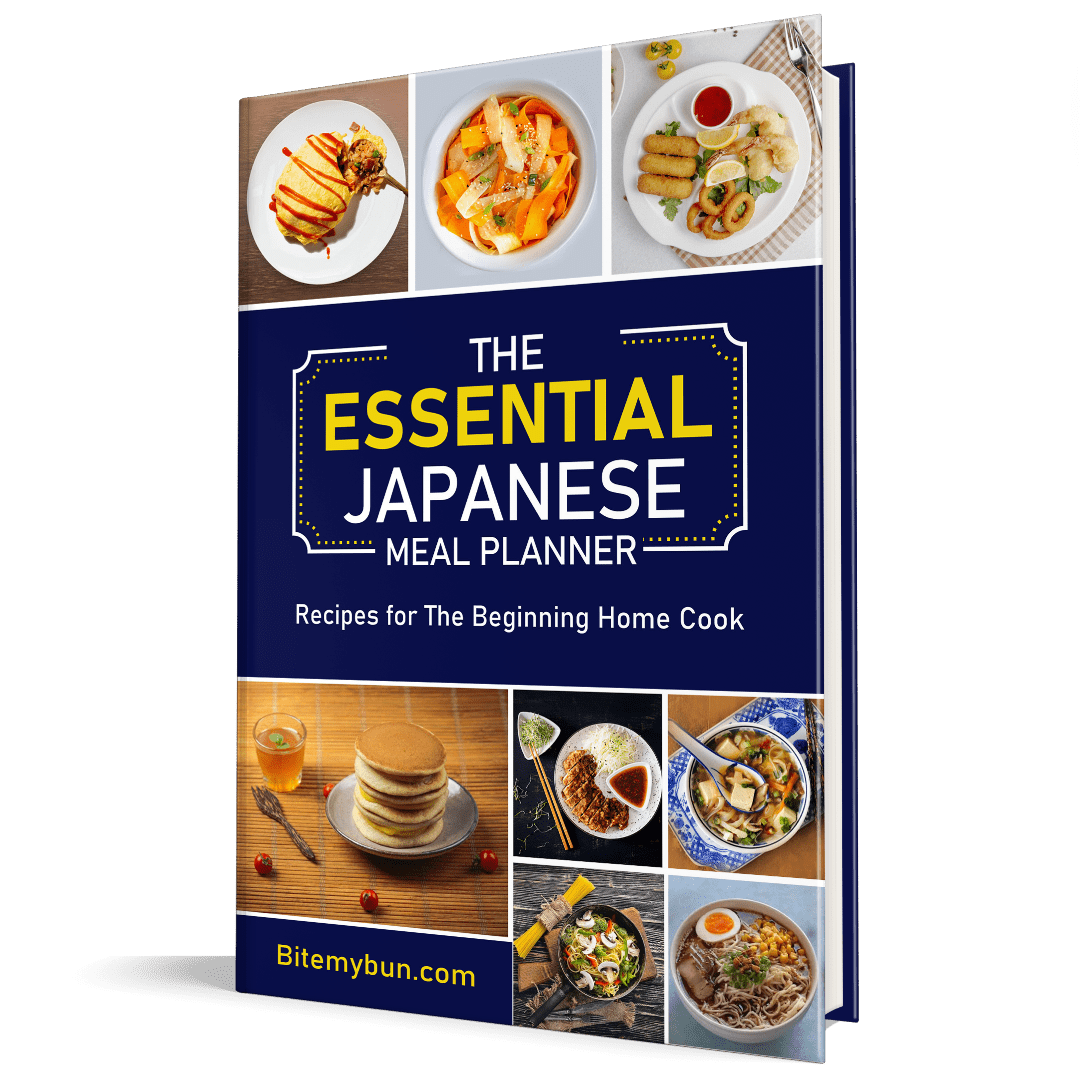 Check out our new cookbook
Bitemybun's family recipes with complete meal planner and recipe guide.
Try it out for free with Kindle Unlimited:
Read for free
Joost Nusselder, the founder of Bite My Bun is a content marketer, dad and loves trying out new food with Japanese food at the heart of his passion, and together with his team he's been creating in-depth blog articles since 2016 to help loyal readers with recipes and cooking tips.