Soy Sauce Marinated and Grilled Pork Liempo Recipe
I love creating free content full of tips for my readers, you. I don't accept paid sponsorships, my opinion is my own, but if you find my recommendations helpful and you end up buying something you like through one of my links, I could earn a commission at no extra cost to you.
Learn more
Filipinos aren't lacking in pork recipes, as we have a huge variety.
One of these is the grilled pork liempo recipe, which is usually seen in celebrations and eateries all over the country, as well as a viand for lunch and dinner.
However, chop this up, and you can also serve it with beer for your drinking friends.
A truly decadent dish, this pork liempo recipe, simply put, is grilled pork belly marinated in a mixture similar to adobo. The secret to this delicious pork liempo recipe is getting the marinade right, and I'll show you how to do it!
Making pork liempo is quite easy, and grill masters are going to love the delicious smoky BBQ flavors in this dish.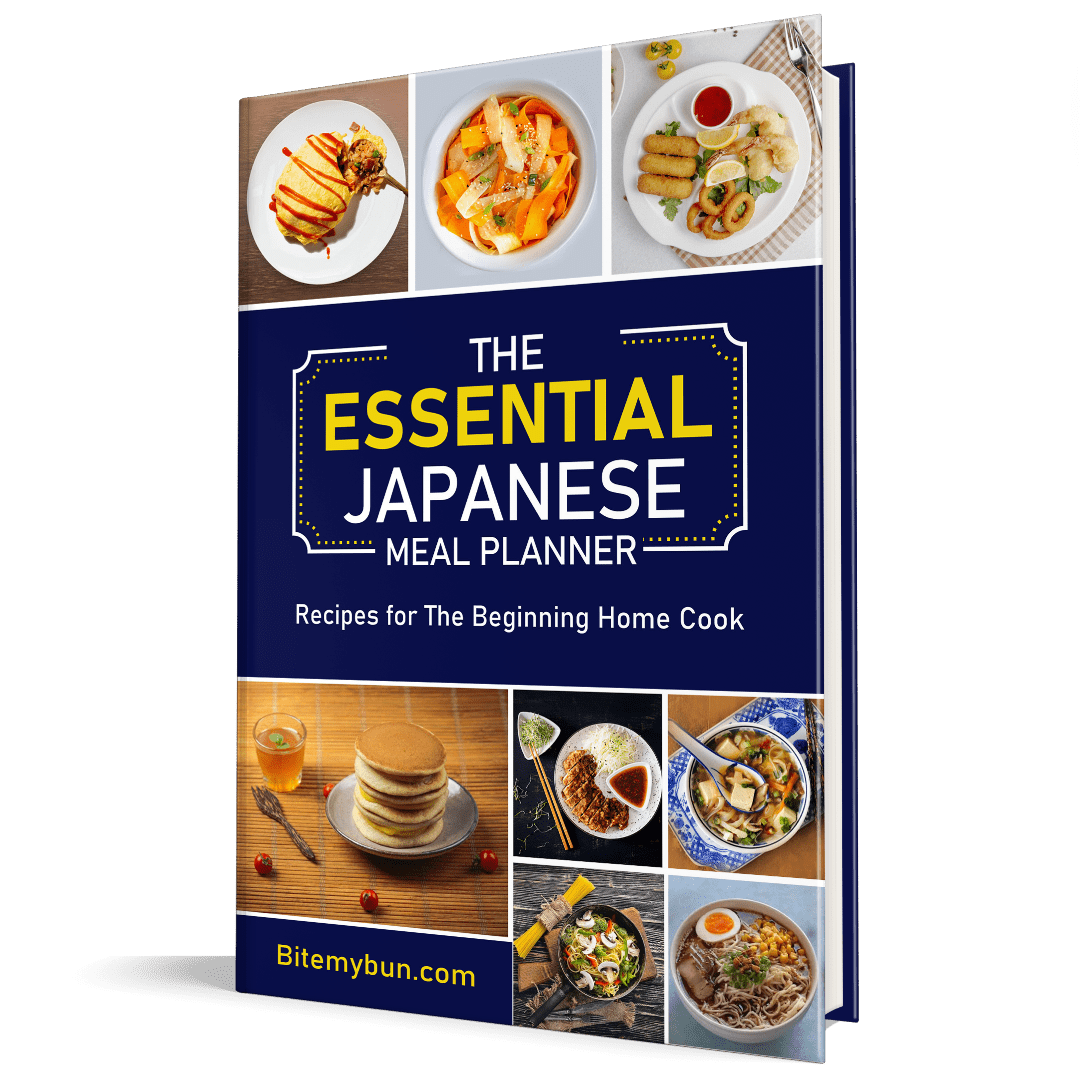 Check out our new cookbook
Bitemybun's family recipes with complete meal planner and recipe guide.
Try it out for free with Kindle Unlimited:
Read for free
Grilled pork liempo recipe
There are different versions of this tasty dish. However, the very basics are this: you marinate, you grill to perfection, and you serve.
Grilled pork liempo
A truly decadent treat, this pork liempo recipe, simply put, is grilled pork belly marinated in a mixture similar to adobo. Though indeed tasty, the preparation and the cooking of liempo are somewhat direct to the point. There are different versions of this tasty dish. However, the very basics are this: you marinate, you grill to perfection, and you serve.
Ingredients  
1

kg

pork liempo (belly)

½

cup

soy sauce

¼

cup

vinegar

3

tbsp

sugar

Black pepper, ground

Oregano

Basil

5

cloves

garlic

minced

1

tbsp

canola oil
Instructions 
In a bowl large enough to contain all the meat, mix soy sauce, vinegar, sugar, basil, oregano, ground black pepper, and garlic. Mix well and ensure that there are no sugar bits settling at the bottom of the bowl.

Marinate pork liempo (belly) in the mixture for about 30 minutes to 1 hour (or longer if you're not in a hurry).

Preheat turbo grill/convection oven at 350F.

Place the marinated pork liempo (belly) slices in the turbo grill/convection oven. Be careful. 

Add oil to the leftover marinade and mix well. Use it to baste your pork belly slices.

Set timer to 15 minutes first then baste the pork belly again. Do this every 10 mins until the pork is evenly cooked to your liking. This is to ensure the pork doesn't turn out dry and it locks in all the juices.

When done grilling, remove pork belly from the oven/grill and place in paper towels to help soak the oil up.

Chop into bite-sized bits or serve per slice. It's your call.

Serve as pulutan or serve with hot rice.
Nutrition
Check out this video by YouTube user Kain Noypi to see pork liempo being made:
Cooking tips
When marinating the pork belly or pork liempo, be sure to be very generous with your mixture, as not only will the meat absorb the marinade during the marinating process, but the marinade will also evaporate once you start grilling it.
You can also adjust the quantities of the ingredients in the marinade, whether you want the liempo recipe to be on the sweeter, saltier, or spicier side.
It's recommended that you marinate the pork belly overnight so that it can fully absorb the taste of the marinade.
If, however, you're short on time, make sure that you can marinate this for at least 3-4 hours prior to cooking. The well-marinated pork will be juicier and more flavorful.
Make a dipping sauce with vinegar or spiced vinegar, soy sauce, and chopped red onion or chives. This light dipping sauce adds a nice zing to the dish.
If you want to give this dish a twist, try using different marinades or adding different spices to the mix. You can also try grilling the pork belly in a different way, such as wrapping it in foil or banana leaves before grilling.
You can also cook the pork belly slices on an outdoor grill like a regular barbecue.
Substitutions & variations
The pork belly or liempo can be substituted with:
Pork chops
Pork neck
Pork tenderloin
You can also use this marinade for chicken.
If you want your grilled pork liempo to have a little bit of crispiness to it, you can score the pork belly before marinating it. This will allow the fat to render out and the flavors of the marinade to seep in more easily.
For the marinade and basting sauce, you can also use:
Coconut milk
Mango juice
Pineapple juice
7-Up or Sprite (for a more tender pork liempo)
Brown sugar mixed with spicy vinegar dipping sauce
Calamansi juice
Fish sauce
Banana ketchup
Tomato ketchup
The brown sugar (or white sugar) is important if you want your grilled liempo to have that nice caramelized crust.
For a more intense taste, you can always add lots of minced garlic and more pepper.
How to serve and eat
As a dish for celebrations, aside from being standalone, it can also be partnered with other dishes, such as fried tofu or grilled eggplant.
A popular side dish for the pork belly slices is eggplant salad. This dish can also be served with a dipping sauce on the side, such as soy sauce or vinegar.
It can be eaten with rice or with bread. You can even pair it with a side of salted egg and atchara (pickled papaya).
Filipinos who choose this meal for lunch and dinner like to serve it with steamed rice and bagoong isda on the side. Bagoong isda is a popular Filipino condiment made of fermented fish and shrimp, also known as shrimp paste.
As pork liempo is a kind of recipe that lends itself to side dips, it's usually served with a mixture of soy sauce, vinegar, chopped onions, and siling labuyo, though you can also choose to splash it on the meat upon serving.
Common side dishes to serve with liempo
Soy and vinegar dipping sauce
Steamed riced
Baked beans
Eggplant salad
Fried tofu
Salted eggs
Pickled papaya
Red cabbage coleslaw
Salads
Sweet potato
Mac & cheese
Bread
Cornbread
Steamed veggies
Brussel sprouts
Similar dishes
Sinuglaw and special tokwat baboy are just 2 of the dishes that are made using the inihaw na liempo recipe.
Sinuglaw is a dish from the Visayas region of the Philippines, and it's made by grilling inihaw na liempo and mixing it with kinilaw na tuna.
Special tokwat baboy is made by cooking inihaw na liempo with tokwa, which are slices of tofu that have been fried. It's a dish from the Central Luzon region of the Philippines.
Other dishes similar to inihaw na liempo inlcude:
Pork barbecue
Beef barbecue
Fish barbecue
These dishes are all made using the inihaw method, which is a Filipino cooking technique that involves grilling over charcoal with marinated meat.
The inihaw na liempo recipe is just one of the many ways to enjoy this cooking method. There are endless possibilities when it comes to inihaw, and you can use any type of meat you like. You can also vary the marinades to suit your taste!
FAQs
What is "pork liempo" in English?
Pork liempo is also called grilled pork belly.
There's no fancy name for it, and people can tell the difference between regular BBQ grilled pork belly and the Filipino liempo by the additional dipping sauce it's served with.
What cut of meat is liempo?
"Liempo" is the Filipino term for pork belly. As you can guess, this cut comes from the belly of the pig.
Is liempo the same as pork belly?
Yes, they're the same. Liempo is the Filipino term for pork belly.
How do you store liempo?
Marinated pork belly can be stored in the fridge for up to 3 days.
This Filipino food isn't freezer friendly, and the meat should be served hot and fresh.
How do you clean liempo?
Pork belly can be cleaned by rinsing it with water and then patting it dry with a paper towel.
You can also clean it with vinegar, which will help to remove any bacteria that may be present on the meat.
What is liempo made of?
Pork belly is the main ingredient in liempo, which comes from the belly of the pig.
How do you chop liempo?
Pork belly can be chopped into small pieces using a sharp knife. You can also ask your butcher to do it for you.
The size of each piece should be a square of around 1 inch (2.5 cm).
How long does it take to cook liempo?
It takes around 15-20 minutes to cook liempo.
The exact time will depend on the size of the pieces of pork belly and how hot your grill is.
Make some grilled pork for dinner
Pork liempo is a Filipino dish made with grilled pork belly. It's often served with a soy sauce and vinegar dipping sauce, and the flavor is a bit different from your regular meaty barbeque.
You can also enjoy it with sides like steamed rice, baked beans, and salads. The combination of sweet, sour, and savory with that tasty caramelized pork is a must-try!
I'm sure that once you start to cook pork like this, you'll be serving this to your guests frequently!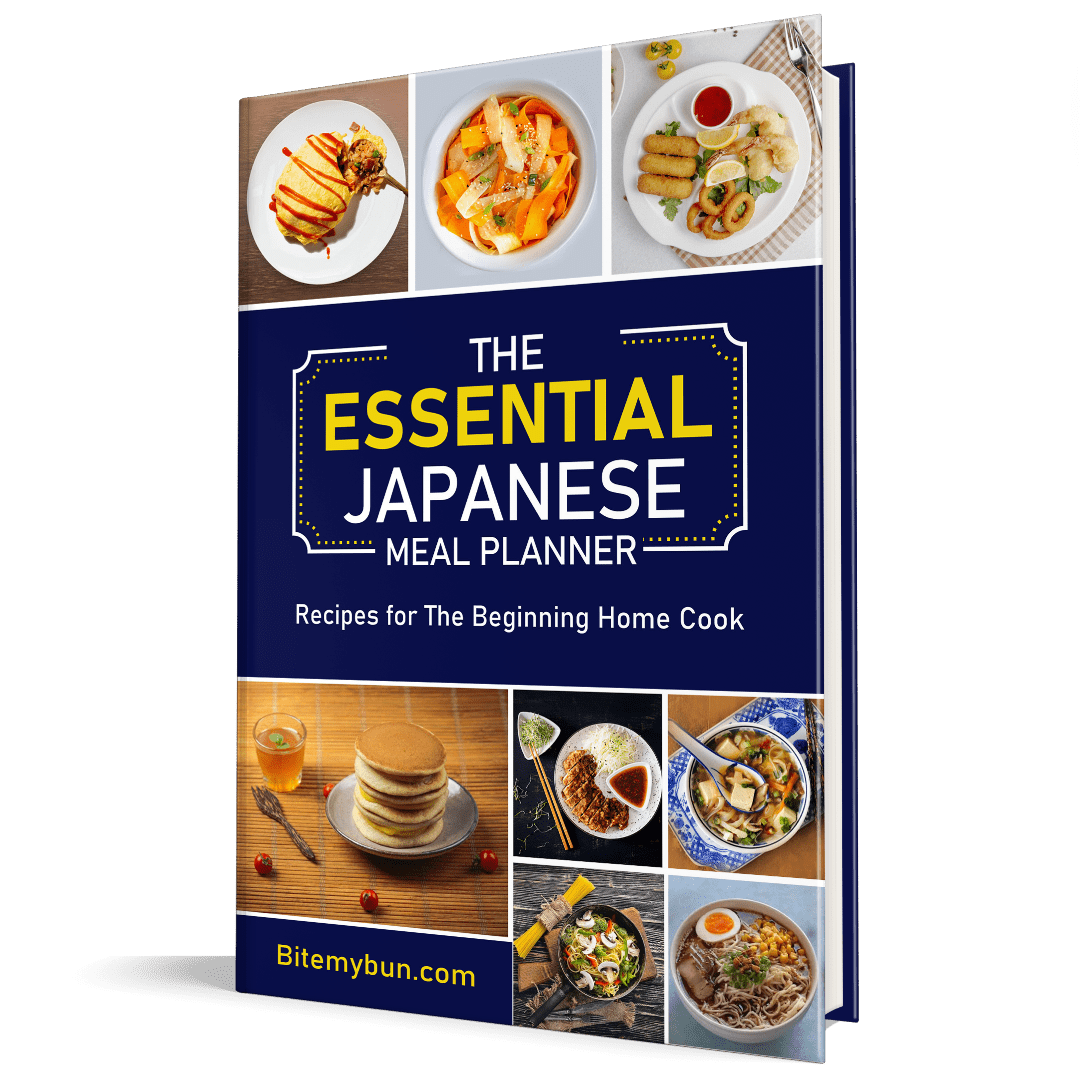 Check out our new cookbook
Bitemybun's family recipes with complete meal planner and recipe guide.
Try it out for free with Kindle Unlimited:
Read for free
Joost Nusselder, the founder of Bite My Bun is a content marketer, dad and loves trying out new food with Japanese food at the heart of his passion, and together with his team he's been creating in-depth blog articles since 2016 to help loyal readers with recipes and cooking tips.