7 easy ways to make dashi without kombu [perfect umami!]
I love creating free content full of tips for my readers, you. I don't accept paid sponsorships, my opinion is my own, but if you find my recommendations helpful and you end up buying something you like through one of my links, I could earn a commission at no extra cost to you.
Learn more
Not many people can tell you how dashi gets its distinct flavor, but if you've tried miso soup, you'll know it adds that great umami flavor.
You might know more than most searching for a Japanese kombu alternative, so you might also know that dashi most often contains bonito flakes and kombu.
But kombu might not be that easy to get. In fact, it has import restrictions in some countries! So today, I want to look at some of the best alternatives.
Dashi is made by heating water that contains kombu (edible kelp) and kezurikatsuo or bonito flakes (shavings of preserved and fermented skipjack or tuna) to near boiling and then straining the liquid.
Kombu provides glutamic acid to dashi while bonito flakes provide inosinic acid, which together, give the distinct fifth taste or "umami". You can substitute kombu with other ingredients high in glutamic acids like tomatoes, soy sauce, chicken or beef soup stock, shellfish, fish, and my favorite: shiitake mushrooms.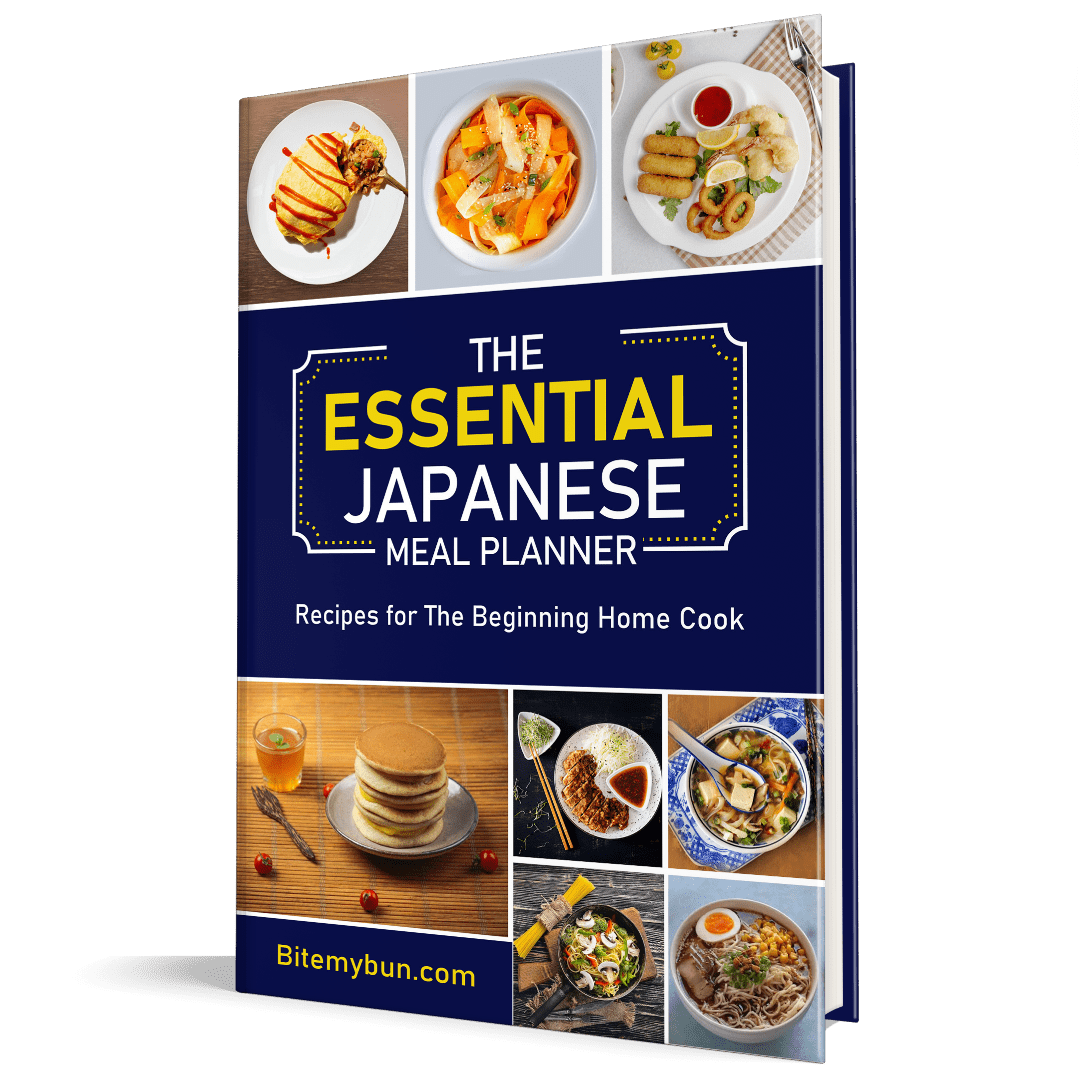 Check out our new cookbook
Bitemybun's family recipes with complete meal planner and recipe guide.
Try it out for free with Kindle Unlimited:
Read for free
What does kombu bring to dashi?
Kombu is a type of kelp seaweed. It's dried for a long time to make it suitable for making dashi. It's rich in glutamic acid, which is known for providing that signature umami taste, together with the inosinic acid that comes from fish like bonito flakes.
While kombu is a useful and healthy ingredient, it's also expensive. Plus, it's difficult to make dashi using kombu.
That's why it's a good idea to have substitutes available!
We'll have a look at ways to make dashi without kombu first and then look at some other good kombu for dashi substitutes.
Wondering about nori as a substitute for kombu? Read this article: Can you make dashi with nori (instead of kombu)?
Dashi without kombu recipe
There are several ways to make dashi without kombu.
I was going to go with my favorite recipe because of the taste: dashi with bonito flakes and dried shiitake mushrooms (I'll talk about that more below). But the easiest by far is to use tomatoes since everyone will probably have those!
6-minute dashi without kombu, but with tomatoes
For quick and easy dashi without kombu, you can use something you'll probably have in the pantry right now…tomatoes! And it's much faster than kombu dashi.
Instructions 
Slice the tomatoes in 4 so they have lots of exposed surfaces to give off their flavor.

Bring water to a boil, then add the bonito flakes and sliced tomatoes.

Let it simmer for 2-3 minutes.

Strain the liquid with a fine strainer and use this dashi in your dishes.
Nutrition
Calories:
10
kcal
Carbohydrates:
2
g
Protein:
1
g
Fat:
1
g
Saturated Fat:
1
g
Cholesterol:
1
mg
Sodium:
16
mg
Potassium:
113
mg
Fiber:
1
g
Sugar:
1
g
Vitamin A:
379
IU
Vitamin C:
6
mg
Calcium:
12
mg
Iron:
1
mg
This recipe will even be a lot faster than using kombu since it has to boil for about 15 minutes to give off its flavor.
Top 7 kombu substitutes for dashi
Now let's take a look at some other ingredients you can use instead of kombu.
1. Tomato
What is tomato dashi?
Tomato is rich in glutamic acid, making it an ideal kombu substitute for dashi. To get the right consistency, try finely chopping the tomato or processing it into a sauce and then combine it with shiitake mushrooms to get great umami.
Another option is to sun-dry the tomato first (or buy a packet of sundried tomatoes). Then put it into a container of water in the refrigerator. Use about half a cup of water for each tomato and leave it in the fridge for 6-12 hours to get the desired consistency.
I put it on the top of my list because it's just so easy and everyone will have tomatoes. It does give a specific taste to your dish though, plus it'll color your food red so it isn't that great for Japanese clear broths.
2. Dried shiitake mushrooms
Shiitake mushrooms are rich in glutamic acid, just like kombu. This makes them one of the great umami ingredients and they're my favorite substitute if you have them.
They also contain potassium and vitamin D, making them highly nutritious.
To make the soup stock, put the mushrooms in a container filled with water and leave them in the refrigerator for 6-12 hours. Use about half a cup for each mushroom.
Normally, you'd combine shiitake with kombu in this cold brew vegan dashi to get the right dashi flavor. But they can do great on their own, or you combine them with the bonito flakes and boil them together to make dashi that way.
You can add them to the boiling water with the bonito flakes as in the recipe above and it even takes the same amount of time.
The liquid will make great dashi stock and you can remove the mushrooms to use in other recipes.
3. Kombu tea
Kombu tea is made by pouring hot water over finely chopped kombu powder. Although the powder is usually used to make tea, it can also be added to recipes.
The tea contains glutamic acids so it'll give dashi that great umami flavor! Because it's in powder form (dried kombu), it'll last a long time.
4. Mentsuyu
Mentsuyu is a Japanese cooking seasoning made from dashi, soy sauce, salt, sugar, and other ingredients.
The dashi in the seasoning is most often produced from dried bonito shavings and kombu. If you look at the ingredient list and see kombu included, this will be the best product to use.
You may also see similar products called kombu-dashi or shiro-dashi. Kombu-shiro will be the better substitute.
Mentsuyu and similar products provide a salty taste, so be careful when using them with other salty ingredients.
5. Soy sauce
Soy sauce is known for giving umami to dishes, so it's a great substitute for kombu in making the right umami flavor.
It isn't great in that many cases though, because of the color it'll give.
Dashi, for example, is often used to make clear Japanese soups so that's out of the window. Plus you'll notice that soy sauce will add a lot of saltiness to your dish that kombu dashi wouldn't, so use it very very sparingly.
6. Chicken stock
Meats like chicken and beef are known to have glutamic acid in them and the most concentrated way to add that to your dashi is through stock or broth. It's also very easy to use because you can just use the stock as a base instead of water and add in the bonito flakes as you boil it a little.
I'm not a big fan of using meat stocks as substitutes because of the stronger flavor they'll give. They'll leave you with less flexibility to sculpt the dishes you use it in, but chicken is milder than beef in my opinion, so it's a little higher up on the list.
7. Beef broth
Beef broth is also a good way to add glutamic acid to your dish. But it has a stronger flavor profile than even chicken stock, so I'd use this as a last resort.
Make dashi in a pinch without kombu
Kombu is one of the main ingredients in dashi, but if you don't have any on hand, there are plenty of substitutes you can use.
Which of these do you think will work best in your soup stock?
For more dashi substitute inspiration, read 5 substitutes for your Dashi stock | Powder, Kombu & Bonito alternatives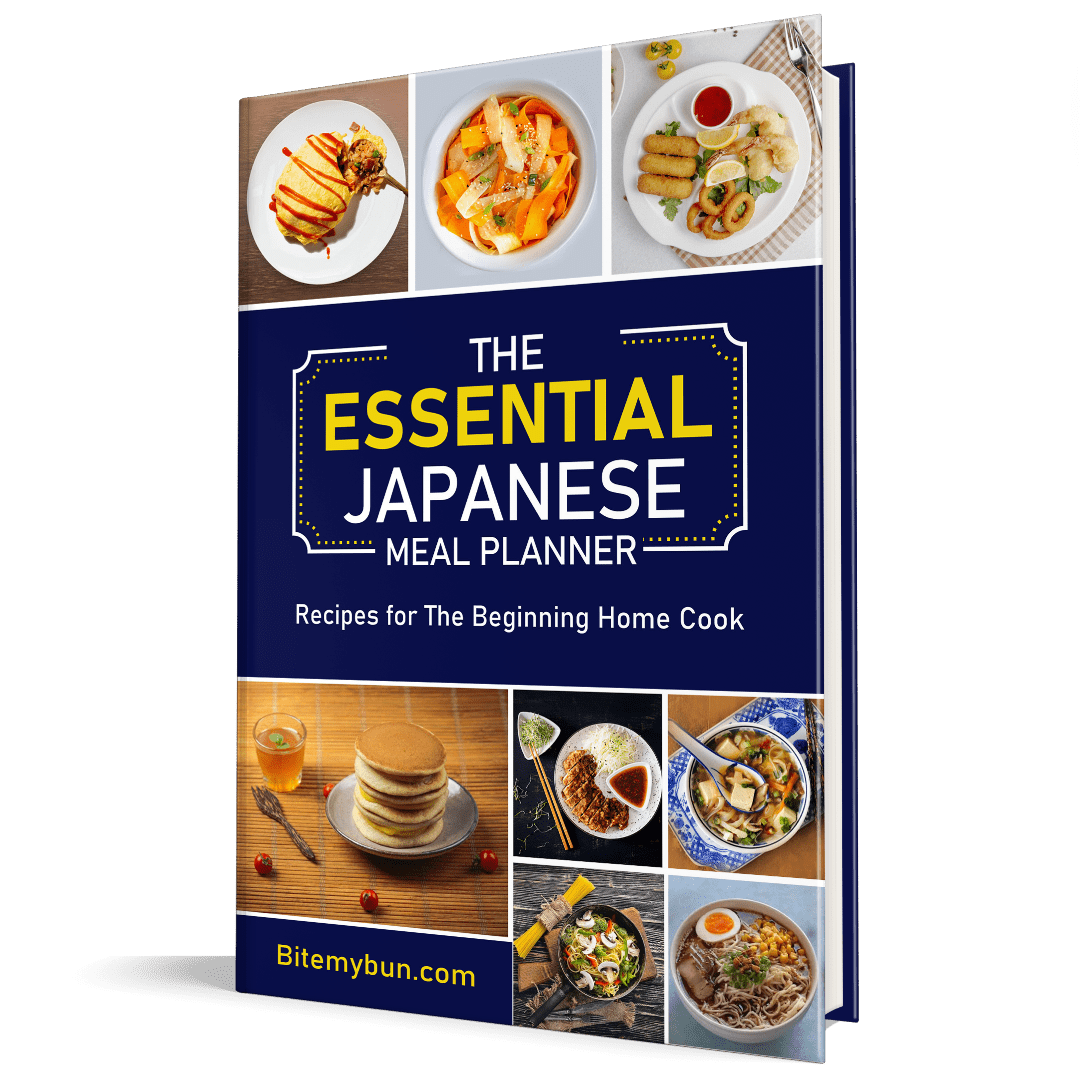 Check out our new cookbook
Bitemybun's family recipes with complete meal planner and recipe guide.
Try it out for free with Kindle Unlimited:
Read for free
Joost Nusselder, the founder of Bite My Bun is a content marketer, dad and loves trying out new food with Japanese food at the heart of his passion, and together with his team he's been creating in-depth blog articles since 2016 to help loyal readers with recipes and cooking tips.