Kikkoman brand origin, products and style
I love creating free content full of tips for my readers, you. I don't accept paid sponsorships, my opinion is my own, but if you find my recommendations helpful and you end up buying something you like through one of my links, I could earn a commission at no extra cost to you.
Learn more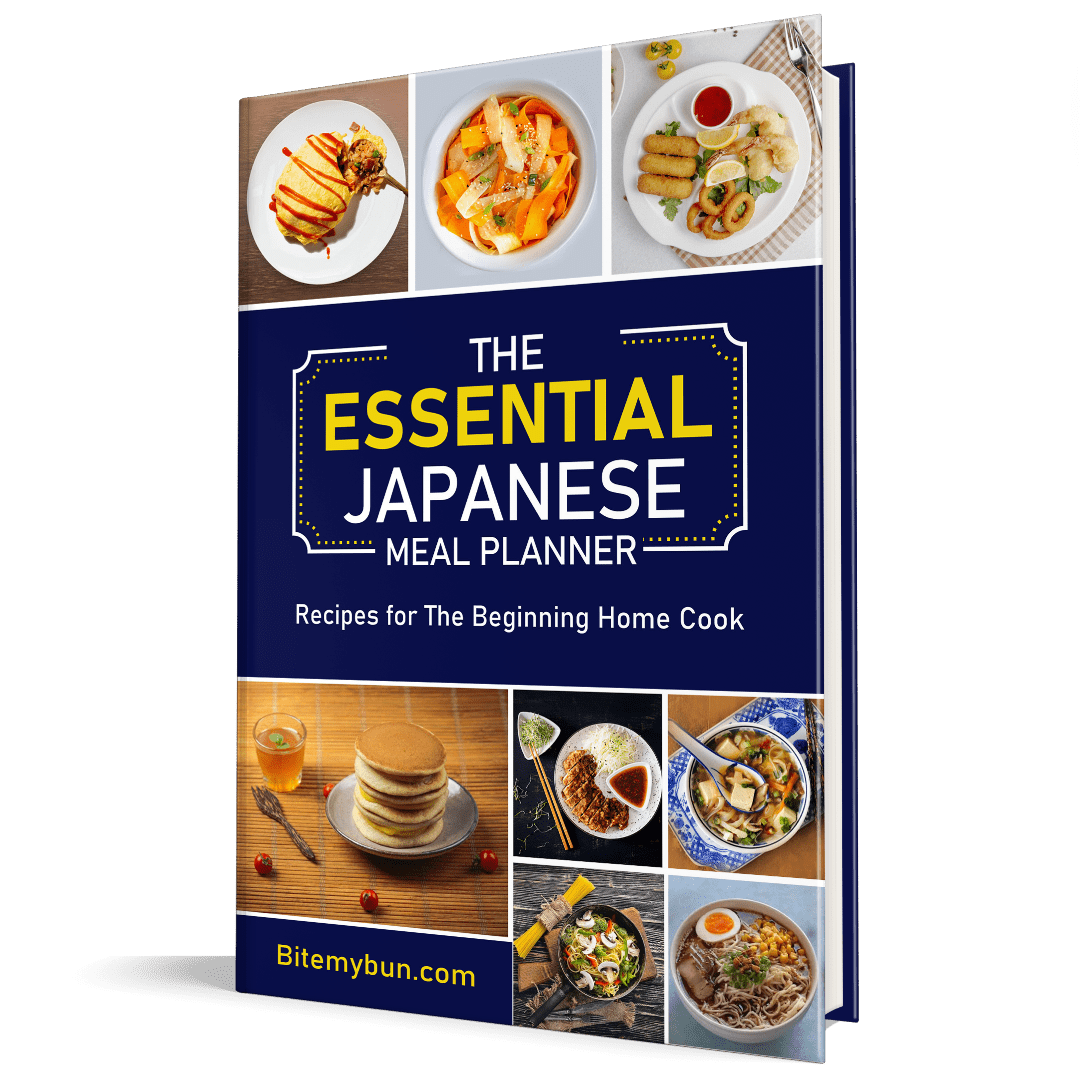 Check out our new cookbook
Bitemybun's family recipes with complete meal planner and recipe guide.
Try it out for free with Kindle Unlimited:
Read for free
Kikkoman is an international company based in Japan. Founded in 1917, it is based in Noda, Chiba Prefecture, Japan.
It is a combination of 8 family-owned businesses founded as early as 1603 by the Mogi and Takanashi families. Its main products and services include
soy sauce
food seasoning and flavoring
mirin
shōchū
sake
juice and other beverages
pharmaceuticals,
and restaurant management services.
Kikkoman has production plants in Japan and the U.S.
10 Tips to Save a Bundle on Asian Ingredients!
Introducing our brand new FREE PDF guide: "Saving Secrets: Unveiling the Art of Saving Money on Asian Ingredients" It's your first newsletter email, so start saving today! 📚🧧
We'll only use your email address for our newsletter and respect your privacy
What is Kikkoman?
If you enjoy Asian cuisine, it's likely you are familiar with the Kikkoman brand.
The brand is best known for its soy sauce but it also has a variety of other products.
Kikkoman is also the largest shoyu manufacturing company in the world (this is a West Japanese type of soy sauce) and they are responsible for bringing it to the west.
In addition to food manufacturing, the company also offers pharmaceuticals and restaurant management services.
Kikkoman started out in 1917 and since then it expanded to have locations in Japan, the United States, the Netherlands, Singapore, Taiwan, Japan and China.
Some of their plants produce over 400 million liters of soy sauce annually.
Their company slogan reads: "seasoning your life" for they want to help you savor the joys of life, in food and in family.
If you are curious to know more about this Asian food giant, read on to find out more about their history and products.
Kikkoman History
The history of Kikkoman can be traced back to 1917. It was then that the company was founded as a division of Noda Shoyu Co. in Noda Japan.
In 1931, they opened their Takasago Factory near Osaka.
In 1939, they began manufacturing a very special type of soy sauce called goyogura. In doing so, they were dedicated to preserving the traditional techniques the company was founded on.
In 1940, the company adapted 'Kikkoman' as its official name.
In 1959, Kikkoman opened Kikkoman International Inc. in San Francisco. This would be a sales and marketing headquarters.
In 1967, they partnered with the American company Leslie Salt Co. to start the bottling of soy sauce and teriyaki sauce.
In 1969, Kikkoman invested in the Japan Food Corporation, a trading company, and predecessor of JFC International Inc. in San Francisco.
It was in the late 1950s when Kikkoman started breaking through to the U.S. Market.
Their marketing strategy consisted of advertising their soy sauce as going well with meat and their slogan was "Delicious on Meat".
In fact, it was this union of soy sauce and meat that eventually lead to the popularization of teriyaki sauce.
In 1973, Kikkoman opened its first U.S. production plant in Wisconsin. The company was dedicated to forming ties with local businessmen and providing job opportunities for local workers.
Their strategies and good will paid off and in 1998 the company opened a second plant in California.
Today, their brand name is almost synonymous with soy sauce and they are known for their high-quality products and dependability.
Kikkoman Products
Kikkoman makes a wide variety of products. These include the following:
Soy Sauce
Kikkoman makes a wide variety of soy sauce. Most agree that when you buy Kikkoman soy sauce, you really can't go wrong.
Their soy sauce makes a great condiment, dipping sauce and it is perfect for cooking.
When it comes to Kikkoman soy sauce, there is a lot to choose from, like these.
And the list goes on.
Here is the story of how the tabletop dispenser actually came into being:
Ponzu sauce
Ponzu sauce is a citrus-based sauce that is often used in Japanese cuisine. It has a thin, watery consistency and a dark brown color. It is often made with soy sauce.
Teriyaki marinade and sauce
Teriyaki sauce is a rich, thick sauce that has a distinct umami flavor. It is often used to flavor meats but it can also be used on vegetables.
Kikkoman makes teriyaki sauces and marinades in various size bottles and several flavors including their famous roasted garlic teriyaki sauce: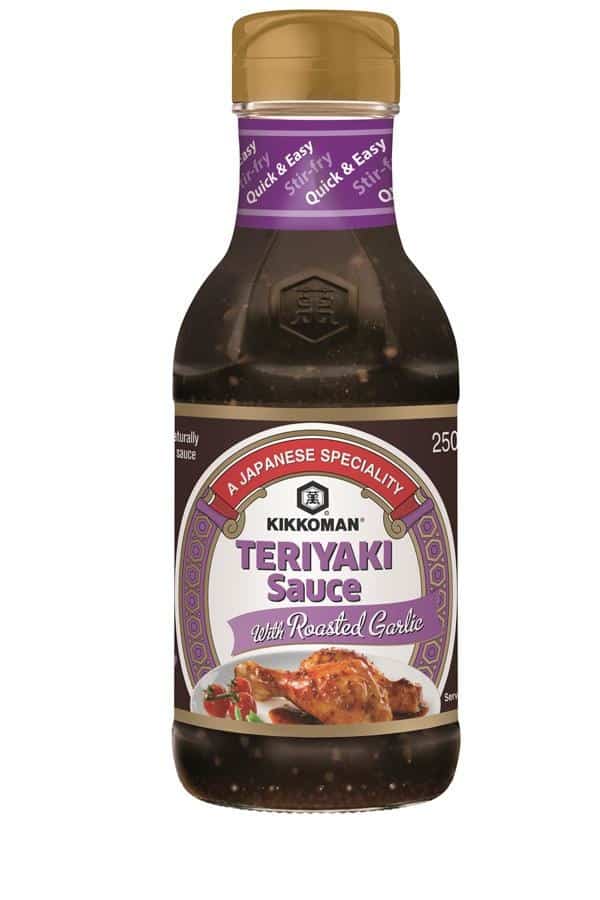 Fried rice seasoning mix
If you have the hankering for fried rice, you can add this Kikkoman seasoning mix to your dishes. Add meat, veggies, or egg to make a traditional Japanese meal.
Kikkoman instant soup variety pack
This six-variety pack has interesting flavors like:
Osuimino Japanese Clear Soup
Tofu Miso Soybean Paste Soup
AKA Miso Soybean Paste Soup
Shiro Miso Soybean Paste Soup
Wakame Seaweed Soup
and Tofu Spinach Soybean Paste Soup.
There are three packs of each. Just add water and you are good to go:
Japanese noodle soup base
If you want to make delicious Japanese noodle soup, this noodle soup base will get you off to a great start. It has extracted bonito and it can be served hot or cold.
Orange sauce
If you love orange chicken or any other type of meat with that delicious, tangy orange flavor, you will definitely want to add Kikkoman's orange sauce to your culinary collection.
Made with orange sauce and soy sauce, it's a great addition to any dish.
Sweet soy glaze
Soy sauce's runny texture makes it difficult to stick to foods. This glaze will ensure that every bite of your meat is perfectly flavored. It is great for grilling, roasting , and dipping.
Gyoza dipping sauce
Gyoza sauce is great for potstickers and dumplings.
Its mixture of vinegar, soy sauce, red pepper flakes, ginger, sesame oil and green onions give it a tangy, distinct taste that makes it the perfect addition to any meal.
Tonkatsu Japanese steak and cutlet sauce
Tonkatsu is a Japanese dish that features a deep, breaded pork cutlet. This tonkatsu sauce makes the perfect complement for this dish and it also works well with a variety of meats.
It includes a blend of apples, onions, carrots and tomato paste brewed in a Kikkoman soy sauce. It all comes together to produce a flavor that is tart and fruity.
Hot sriracha grilling sauce
Sriracha is a hot sauce that is taking the world by storm. It is made from a blend of chili peppers, distilled vinegar, garlic, sugar and salt.
The Kikkoman brand's sriracha is low in calories and does not have any added MSG.
Wasabi sauce
Wasabi is a Japanese horseradish that is often ground into paste to make a condiment for sushi and other foods. The Kikkoman brand makes a delicious and healthy variety that is great for sandwiches and dipping.
FAQ's
Here are a few frequently asked questions about the Kikkoman brand.
What does Kikkoman mean?
Kikkoman has a special meaning. The word 'kikko' means turtle and 'man' means 10,000. The brand is so named because it is said a turtle lives to be 10,000.  Turtles are symbols of happiness, success and longevity.
Is Kikkoman Japanese or Chinese?
Kikkoman is a Japanese food manufacturer, founded in 1917 and is based in Noda, Chiba Prefecture, Japan. The brand is most famous for their line of soy sauces.
Is Kikkoman real soy sauce?
Yes. Kikkoman soy sauce only contains four ingredients; soybeans, wheat, water, and salt. The ingredients are naturally brewed as opposed to chemically brewed.
Who founded Kikkoman?
The Kikkoman brand was born from the Noda Shoyu Co. The company was owned by eight families. The Mogi and Takanashi families were most notable.
Is Kikkoman the best soy sauce?
Different people have different opinions about what they consider to be the best soy sauce. However, Kikkoman is a trusted name that comes up again and again in soy sauce 'best-of' rankings.
Is Kikkoman soy sauce healthy?
Kikkoman soy sauce is healthy as soy sauce goes. It is made from all-natural ingredients and it is naturally brewed. However, like all soy sauces, it is high in sodium which contributes to high blood pressure. With this in mind, soy sauce still has less sodium than table sauce. Kikkoman soy sauce is also available in low sodium varieties.
Does Kikkoman Soy Sauce have MSG?
MSG or monosodium glutamate is an additive used to enhance the flavor of food. It is often used in Asian cuisine. Some people believe it contributes to nerve cell damage but there are no scientific studies to support this.
Still and all, it's understandable that many people will want to avoid MSG in their foods.
Some foods have MSG in them naturally. However, Kikkoman does not add any MSG to their products. Their products are also free of preservatives and artificial colors and flavors.
Does Kikkoman soy sauce expire?
Kikkoman soy sauce does expire in time. The 'best by' date should be printed somewhere on the bottle. As long as you refrigerate it and use it by the expiration date, you should have nothing to worry about.
If Kikkoman soy sauce is refrigerated after it's opened, it will last several months.
Is there alcohol in Kikkoman soy sauce?
Yes. The alcohol is not added but it naturally occurs in the soy sauce as a result of the fermentation process. It contains greater than 2% alcohol by volume.
Is Kikkoman halal?
Halal is a Muslim word that means 'lawful or permissible'. In reference to food, it is relevant to the dietary standard as prescribed in the Qur'an. The requirements for what's considered halal are extensive but in general, it refers to food that the culture feels is clean and healthy to eat.
Kikkoman makes a Tamari Gluten-free soy sauce that is halal. However, you will want to research other products before assuming they are all halal.
Conclusion
Kikkoman has risen to the top of the world of Japanese cuisine to become a leader in its industry. Which of their products do you enjoy the most?
Also read: is mirin halal or haram?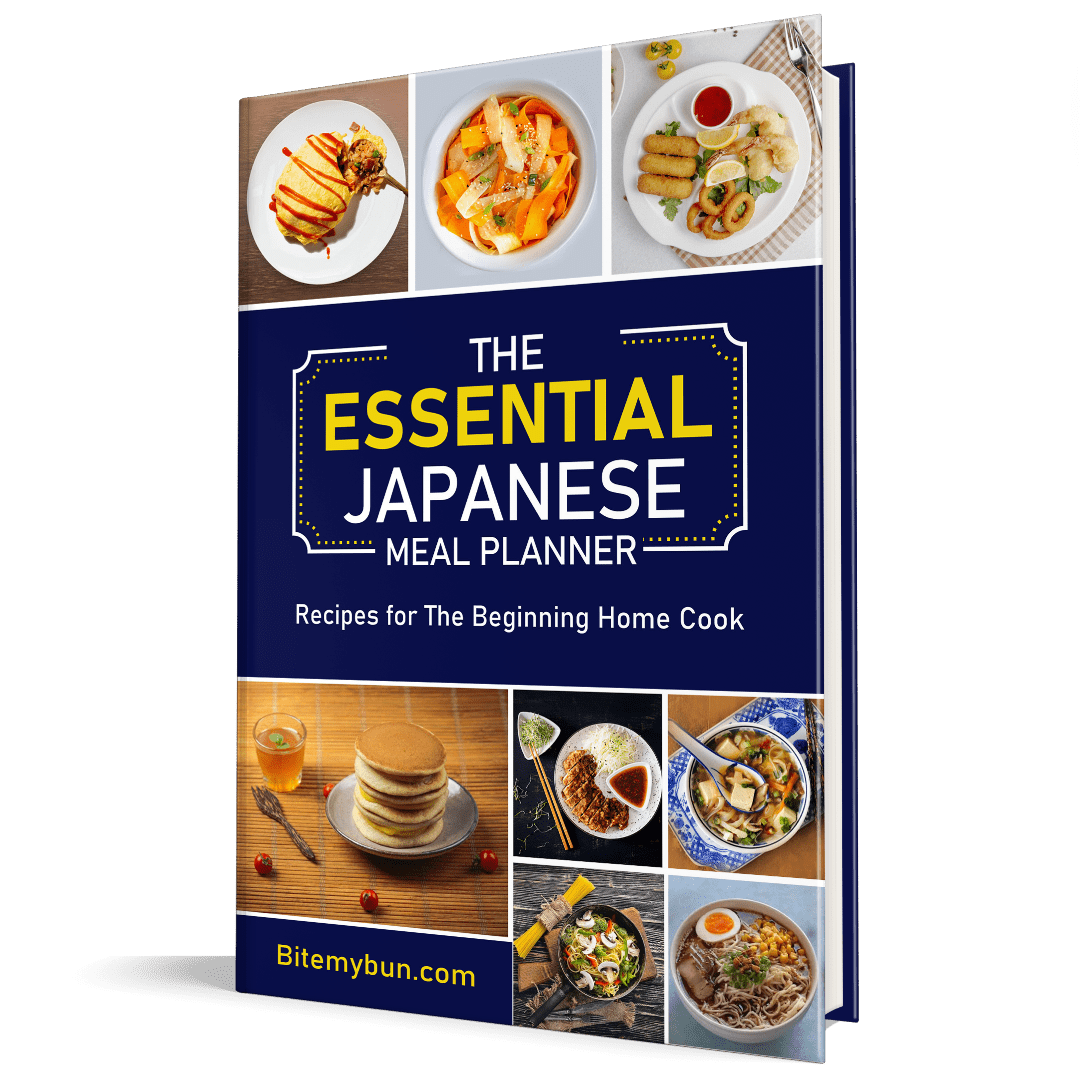 Check out our new cookbook
Bitemybun's family recipes with complete meal planner and recipe guide.
Try it out for free with Kindle Unlimited:
Read for free
Joost Nusselder, the founder of Bite My Bun is a content marketer, dad and loves trying out new food with Japanese food at the heart of his passion, and together with his team he's been creating in-depth blog articles since 2016 to help loyal readers with recipes and cooking tips.