Kwek-kwek recipe & how to make tokneneng suka vinegar sauce
I love creating free content full of tips for my readers, you. I don't accept paid sponsorships, my opinion is my own, but if you find my recommendations helpful and you end up buying something you like through one of my links, I could earn a commission at no extra cost to you.
Learn more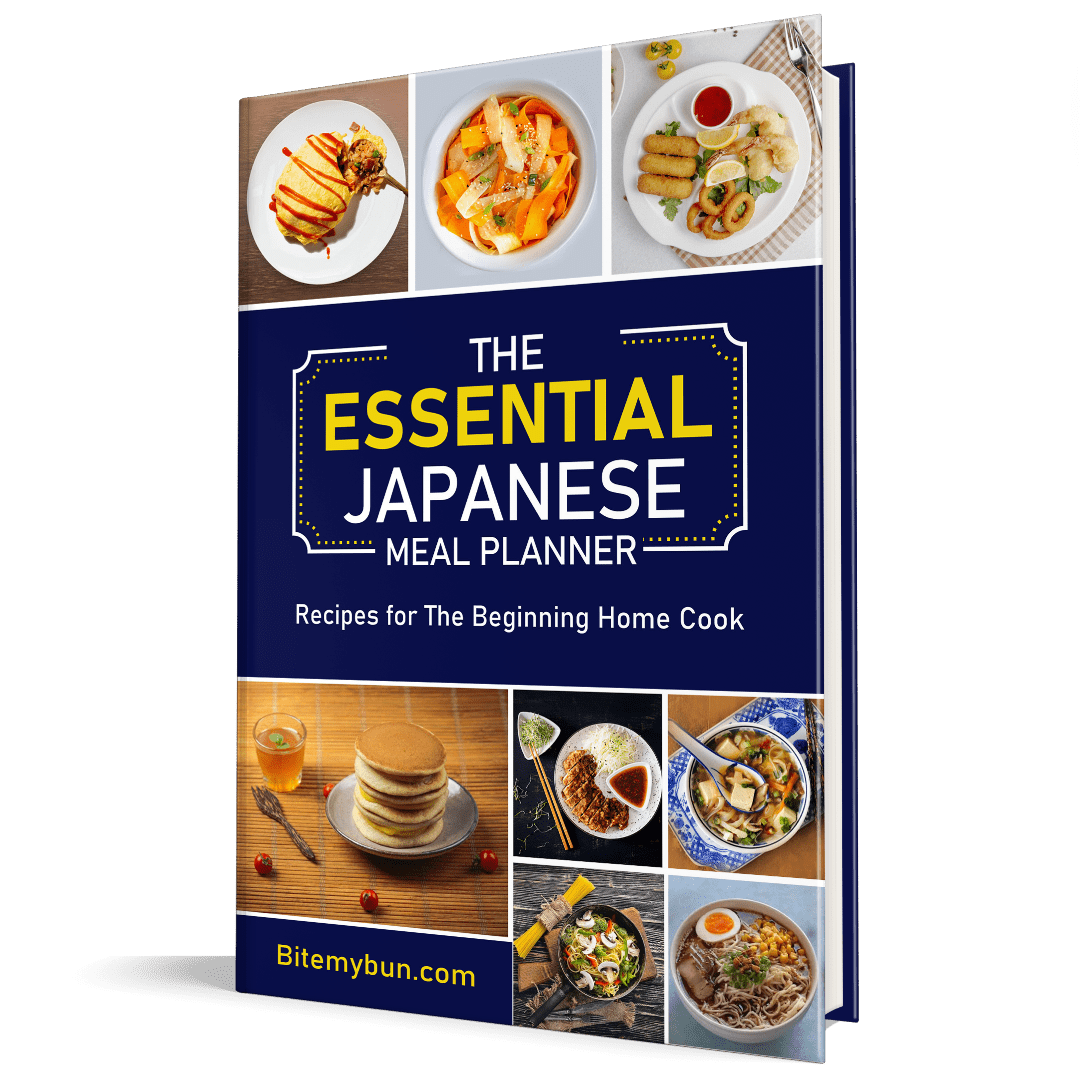 Check out our new cookbook
Bitemybun's family recipes with complete meal planner and recipe guide.
Try it out for free with Kindle Unlimited:
Read for free
Are you one of the many people around the globe that loves eggs? If so, then you'll surely fall in love with this kwek-kwek recipe!
Kwek-kwek is a favorite of not just students, but also adults in the Philippines.
Street food kiosks have even invaded the malls, and there aren't any without kwek-kwek in them! In fact, there are even some kiosks that sell kwek-kwek and tokneneng (another favorite street food) exclusively.
This Filipino food has become a favorite snack or to-go food for everyone.
So what are you waiting for? Read on to find out how it's made!
10 Tips to Save a Bundle on Asian Ingredients!
Introducing our brand new FREE PDF guide: "Saving Secrets: Unveiling the Art of Saving Money on Asian Ingredients" It's your first newsletter email, so start saving today! 📚🧧
We'll only use your email address for our newsletter and respect your privacy
How to make kwek-kwek at home
Hot and spicy Filipino kwek-kwek
Kwek-kwek is a quail egg that's been hard-boiled and then dipped in an orange batter. The batter is composed of baking powder, flour, food coloring, and salt.
Ingredients  
Kwek-kwek
30

pcs

quail eggs

1

cup

flour

¼

cup

cornstarch

1

tsp

baking powder

1

tsp

salt

¼

tsp

ground pepper

¾

cup

water

Annatto

(or other orange food coloring)

¼

cup

flour

for dredging

Oil

for frying
Vinegar dip
½

cup

vinegar

¼

cup

water

(optional)

1

small

red onion

chopped finely

1

tsp

salt

¼

tsp

ground pepper

1

hot chili

chopped
Instructions 
Place quail eggs in a pot and fill with tap water, enough to submerge them completely.

Bring water to a rolling boil over high heat.

Once it boils, turn off heat and cover the pot. Let it sit for 10 minutes.

Remove the quail eggs from the hot water and transfer into an ice bath or cold water.

Peel off the eggshells once cool enough to handle.

In a bowl, combine 1 cup flour, cornstarch, baking powder, salt, ground pepper, and water, and mix to form a batter. The consistency should be similar to that of pancake batter, only a bit thicker.

Add enough food coloring and mix until the desired color is achieved.

Spread 1/4 cup of flour on a plate.

Dredge each egg with flour, covering the surface completely.

Drop the floured quail eggs one at a time into the orange batter. Using a fork or a barbecue stick, turn them over to cover them completely with batter. Do this in batches, about 5-6 eggs per batch.

In a small pot, heat oil over medium-high heat. Once hot, use a stick or a skewer to pierce a coated egg and transfer it to the hot oil. Use a fork to remove the egg from the skewer and into the hot oil.

Fry a batch at a time for about 1-2 minutes on each side, or until crispy.

Remove the eggs from the hot oil and transfer onto a plate lined with paper towels to remove excess oil.

Eat while hot and the skin's still crispy. Serve with vinegar dip or special kwek-kwek sauce.
Notes
I used liquid food coloring, combining red and yellow to get the hue I like. Food coloring in powdered form is also ok to use.
You may also use annatto powder to color the batter.
Nutrition
This kwek-kwek recipe is very easy to get through, although a bit messy.
But trust me, the results will have your mouth watering. Quail eggs alone are already very delicious, so imagine what they would be like if you added some flavor to them!
Check out this video by YouTuber Yummy Kitchen to see how kwek-kwek is made:
Kwek-kwek cooking tips
The best kwek-kwek is sold by street vendors, no doubt. Thankfully, I got a chance to ask them their secrets to making their kwek-kwek dipped in a spicy and savory sauce a sure win!
Of course, it wasn't easy for them to spill their secrets. I had to buy more and let them know that their kwek-kwek was the most delicious I'd ever tasted, just for them to start talking about their cooking tips.
So lucky for you; I'll share them here today!
Of course, you've got to choose fresh eggs and good quality ingredients for the batter, like flour and baking powder. The food coloring should also be of good quality to avoid the bitter taste that some colors leave on the food.
Deep-cooking the battered eggs yields the finest results; make sure the oil is deep enough to completely submerge the eggs while frying.
Check the temperature of your oil and keep it in the ideal range of 350 to 375 F. If the temperature is too high, the batter will burn before being fully cooked; if it's too low, the eggs will take up much more fat.
Another important thing I learned is to add Magic Sarap along with the freshly ground black pepper. The taste of your kwek-kwek will be superb!
You'll have to use neutral oil so it won't affect the taste. That way, everyone who eats kwek-kwek will be truly satisfied.
Quail eggs are loaded with protein, but at the same time, they're also high in cholesterol, so don't overeat. After all, you can always cook it again at another time.
Healthy tips
This street food is best eaten by sprinkling some salt on it and then dipping it into vinegar, like with lumpiang Shanghai. It's up to you whether it'll be spicy or not.
Suka is the vinegar most people use, and it balances out the salty flavor with that pleasant sour aroma. But whichever you choose, the wonderful taste will really be enhanced more!
If you've noticed, the usual partner drink for this is Sago at Gulaman, though you can also have soda on the side.
Children just love this so much and it's a good idea to cook this once in a while to make them enjoy it without the danger of illnesses that can be found when they buy from the street.

That's the disadvantage of buying from street vendors; since they use a common sauce that's often double-dipped by everyone, this is where bacteria may spread. As such, children and adults alike may get an infection or intestinal problems because of this.
Preparing and cooking kwek-kwek isn't so hard to do so for a cleaner and safer indulgence in this mouth-watering food. You can start doing it at home instead of allowing the kids to buy from street vendors.
Substitutes and variations
If you don't have all the ingredients, don't fret! There will always be available substitutes and variations that you can use in making your own homemade kwek-kwek.
Use annatto powder instead of orange food coloring
Annatto powder is a better substitute for orange food coloring to bring that orange color to your delectable kwek-kwek dish.
You should use warm water to dilute the anatto powder, which should then be added to the dish with the other ingredients and properly mixed.
Use all-purpose flour instead of cornstarch
It's simple to replace cornstarch with all-purpose flour; in fact, you may encounter recipes calling for either to thicken soups or pie fillings. For every tablespoon of cornstarch called for in a recipe, there should be 2 teaspoons of flour.
Substituting ingredients works the same way as with the original, with a slight change to its taste and form. Feel free to experiment with other ingredients as well.
How to serve and eat
After the eggs are deep-fried, they're then served with vinegar (suka), some salt, and chili peppers. This sauce is called sinamak.
But vinegar sauce isn't the only option. In fact, there's a special sweet and spicy sauce that's the perfect dipping sauce!
The sauce is made with water, soy sauce, flour, brown sugar, cornstarch, siling labuyo (a type of chili pepper), some garlic, and onion. This is then cooked until the sauce thickens.
When making the sauce, people combine suka vinegar with chili pepper flakes and salt, but not with apple cider vinegar or rice vinegar. Although you can, that's only popular in the West.
Similar dishes
This mouth-watering deep-fried boiled quail egg dish will really make you crave more food. So here are some similar dishes that you should definitely give a try!
Tokneneng
As I've mentioned before, tokneneng is prepared and cooked the same way as kwek-kwek. But instead of boiled quail eggs, chicken eggs are used instead.
Fish balls
Pollock or cuttlefish are frequently used in the fish balls frequently sold by street food vendors.
This is served with a sauce that's either sweet, spicy, or a combination of the two. Typically, this recipe calls for vinegar, some onions, garlic, sugar, and salt.
Tempura
Tempura is another favorite Filipino street food where there are only 3 ingredients in this straightforward batter: ice water, egg, and flour. A hot and spicy sauce is paired with it to make it taste better.
Proben
In some parts of the Philippines, a sort of street cuisine called proben is very common. Its name comes from the fact that it's simply a deep-fried proventriculus of a chicken that's been coated in flour or cornstarch.
All 4 dishes are commonly served as street foods and are very popular with Filipinos, especially students. They're all delicious and affordable, so it's no wonder why you see a lot of food stalls selling these kinds of dishes.
Use your cooking skills and try them all. Trust me, you won't regret it. And don't forget about the sauce too!
Kwek-kwek FAQs
Kwek-kwek is truly a unique dish and there are so many questions people have about it. So I want to take you through more information about this exciting Pinoy food!
Why is kwek-kwek orange?
Eggs coated with an orange batter are pretty unusual in the culinary world, but luckily, it's all-natural. As I mentioned a bit earlier, the orange color isn't from orange citrus fruit; instead, it's the result of an orange food coloring.
The natural food coloring for this batter is dark orange or a reddish shade.
The food coloring comes in the form of a powder called annatto powder or atsuete powder, but they're the same thing. This natural food coloring is made from the seeds of a tree that's popular in Asia called the achiote tree.
Annatto powder is also used as a condiment.
Don't have annatto powder on hand? These are the 10 best substitutes for this red powder!
Why is it called kwek-kwek?
The name sounds a bit odd, but apparently, quails and other birds make chirping noises that sound something like 'kwek-kwek"; hence the name!
In English, this sound is translated as "quack quack."
How many calories are in one kwek-kwek?
Deep-fried foods aren't the healthiest dietary options and that's a well-known fact.
But kwek-kwek isn't all bad. In fact, boiled quail eggs are a source of protein and contain lots of calcium and vitamin A!
In terms of calories, 1 fried kwek-kwek contains about 30-35 calories, and 3 eggs have about 105 calories, 4g of carbs, 8 grams of fat, and 6 grams of protein.
How would you describe kwek kwek?
This is one of the most commonly asked questions because many people can't really get their heads around the taste of boiled and fried quail eggs.
It tastes similar to chicken eggs, except it has that crispy fried exterior layer that's crunchy when you bite into it. With spicy vinegar or special sauce, it's the perfect savory treat!
Some people associate this dish with deep-fried squid balls and fish balls. But those have a seafood taste while this one doesn't, so they're not the same.
What is Filipino suka?
Suka is Filipino vinegar. Actually, vinegar is one of the most common ingredients you'll find in a Filipino pantry and kitchen.
The sour taste pairs well with deep-fried dishes like kwek-kwek, as well as others like kinilaw or paksiw. But it's an important addition to dipping sauces and marinades.
Can you make kwek-kwek with chicken eggs?
Yes, but it's not called kwek-kwek.
"Tokneneng" is the name of hard-boiled eggs that have been deep fried. The chicken eggs are also fried in the same orange batter and they look similar, but bigger.
They're served with the same sauce though.
Try kwek-kwek for a unique deep-fried treat
If you're looking to make tasty street food you can only find in the Philippines, I highly recommend trying hard-boiled quail eggs. Having kwek-kwek at home is like bringing the flavors of Manila into your home.
Not only do these orange-colored deep-fried eggs look appetizing, but they're filling snacks that are full of protein, which make them perfect for a quick meal!
Want more crispy food ideas? Check out this Filipino calamares recipe (fried squid rings)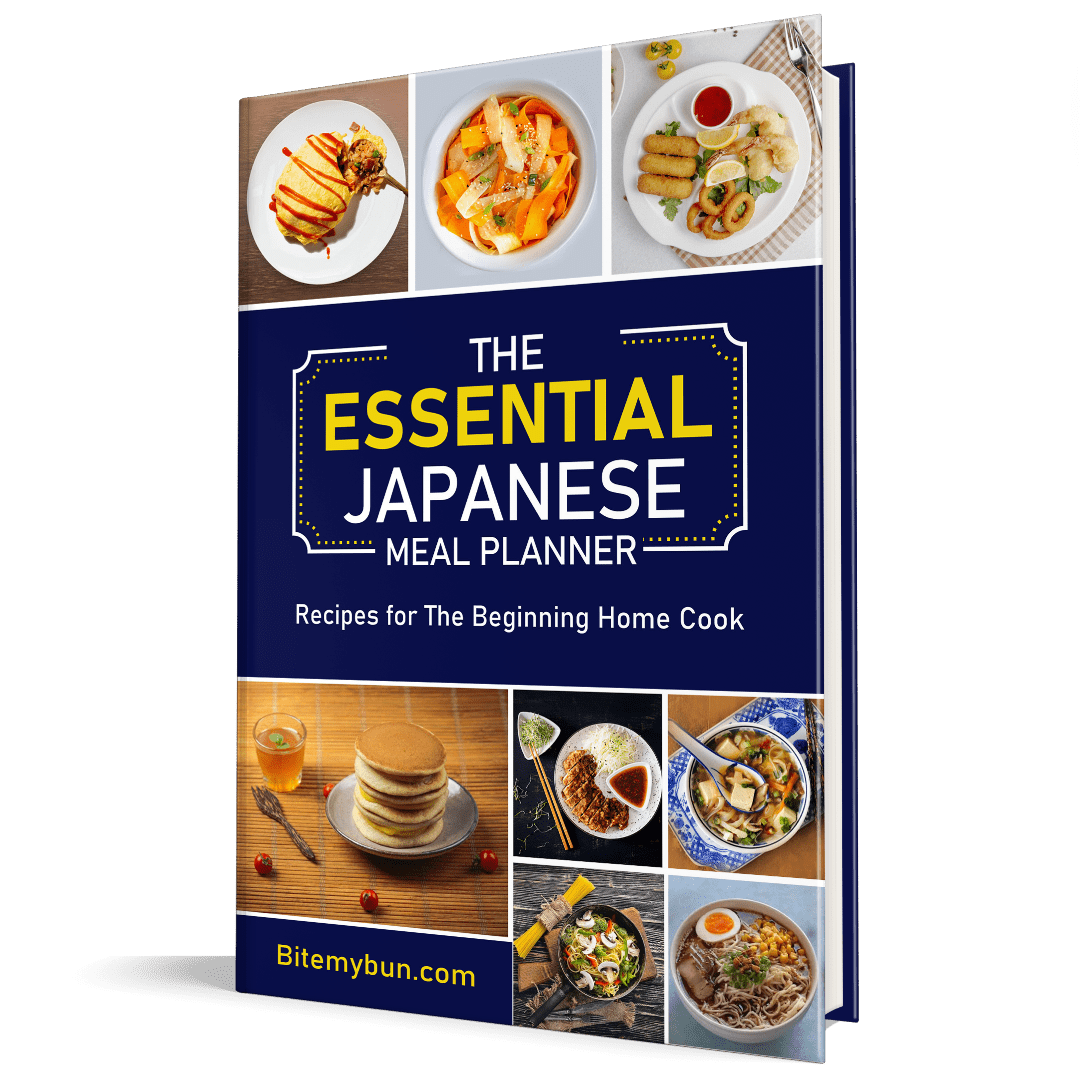 Check out our new cookbook
Bitemybun's family recipes with complete meal planner and recipe guide.
Try it out for free with Kindle Unlimited:
Read for free
Joost Nusselder, the founder of Bite My Bun is a content marketer, dad and loves trying out new food with Japanese food at the heart of his passion, and together with his team he's been creating in-depth blog articles since 2016 to help loyal readers with recipes and cooking tips.