Red Copper Pan Vs Gotham Steel review | which is better?
I love creating free content full of tips for my readers, you. I don't accept paid sponsorships, my opinion is my own, but if you find my recommendations helpful and you end up buying something you like through one of my links, I could earn a commission at no extra cost to you.
Learn more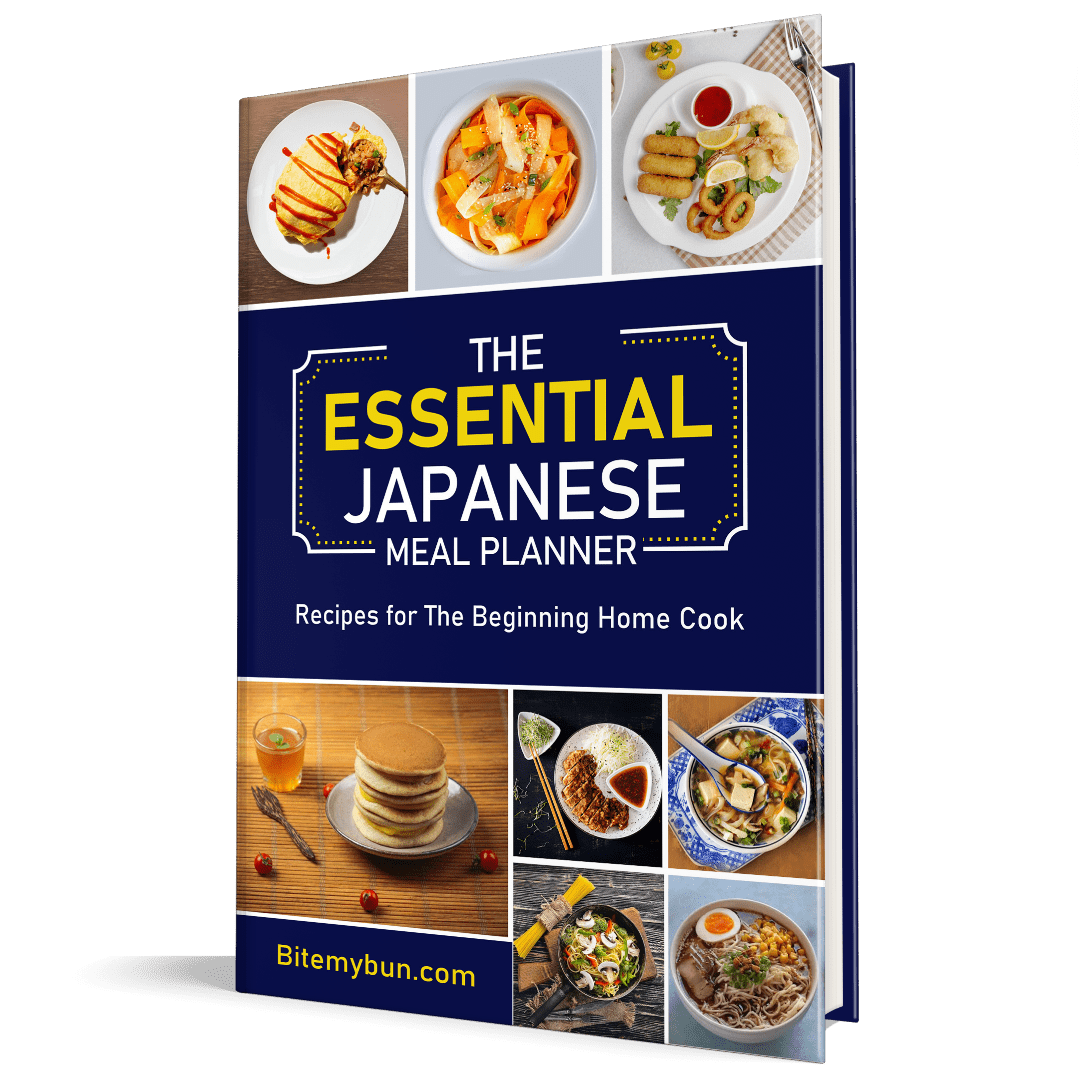 Check out our new cookbook
Bitemybun's family recipes with complete meal planner and recipe guide.
Try it out for free with Kindle Unlimited:
Read for free
With regards to cooking pans, we've two main types to consider.
The two most popular cookware people will always get are either Red Copper or Gotham Steel. Both of these pans are publicized highly on the media and on the internet.
Both these cooking pans are very similar in appearance since both of these feature a copper-colored surface.
So which is way better? The answer is more than simply complicated, because of the fact both these pans are high-end models with advanced functions.
My personal favorite is this Gotham steel 13 piece pan set because you'll have everything you'll need for your kitchen. Except baking trays and the like but I don't use separate trays as my oven has a tray of it's own.
The Gotham steel has a slightly better look and durability of the handles than the Red Copper ones, that's why those pans are my favorite. They'll last you a longer time, although the non-stick technology is the same (more on that below).
Let's look at the top choices of both real quick and then get into the main differences and reviews:
The main difference is the pricepoint, and this is ultimately going to affect your choice. Are you going to go for the Titanium infused Gotham Steel pan, or the more modest Ceramic coated Red Copper pans?
The Gotham Steel pans have some more durability vs their Red Copper counterparts, and they can take some more heat. This makes them great to have for some dishes, but is it worth the extra cash in the end for what you're going to be needing them for?
Furthermore, both these cookware include the non-stick features, which allows the food to easily slip off its surface, whatever kind of food you make in them.
However, in this article we will show you the similarities and the differences between them and which is better. So, why don't we continue with this overview of Red Copper Pan vs. Gotham Steel?
Vivian Tries also has a great video on it on her Youtube channel:
She sums it up pretty well, they are probably the same company under different brand names, or they have stolen the exact same technology from each other.
That does give you room to choose the right pan for your needs from these two brands.
10 Tips to Save a Bundle on Asian Ingredients!
Introducing our brand new FREE PDF guide: "Saving Secrets: Unveiling the Art of Saving Money on Asian Ingredients" It's your first newsletter email, so start saving today! 📚🧧
We'll only use your email address for our newsletter and respect your privacy
Red Copper Pans
With just a single look, one can easily see that this cookware is more than what meets the eye. To begin with, it is constructed of copper with the help of other materials. Blended, they are perfect as well.
The primary advantage here's in the actual fact you can replace almost all of your cookware with this sole pan. It could be applied to gas stoves and even in the ovens.
Here are some more copper pan reviews for you to consider, besides these two brands.
Red Copper pans are promoted by the famous publisher Cathy Michell
These pans are constructed of copper and ceramic along with a copper-infused ceramic finish rather than a titanium-infused ceramic covering as done with the Gotham Steel pans.
The dimensions will be the same, which means this unit also offers a 9.5-inches diameter. Beside copper we've mentioned, the manufacturers added that they use wine glass and ceramics.
Certainly, all of them are PFOA free so they may be safe to use. The materials won't chip nor wrap up in your meal, so you need not worry about any of it.
Furthermore, the Red Copper pan is ideal for applications where you won't be needing to use additional petrol and butter because of its non-stick surface. The full total weight is 1.93 pounds.
Most affordable pan set: Red Copper pan 10 piece set
This 10 piece pan set is very affordable and has all the pans you'll need:
Copper is the foremost conductor of heating, which helps it to improve its temperature very rapidly in line with the heat adjustments of the range.
This means that if you prepare food with an increase of specific high temperature, then this is actually the cookware you are going for since it consistently distributes heat and gets hotter rapidly, thus providing excellent results.
The copper is absolutely sturdy, which will not chip or rust off on the meals.
The Red Copper pans have a non-stick surface exactly like Gotham Steel pans. Also, they are extremely durable. Due to the ceramic surface of Red Copper pans, the meals slide off easily off of their surface, therefore, you can make caramelized sweets in them.
The Red Copper pan can also be said to be a masterpiece as it really is anchored with the rivets which are heat-resistant. Deploying it is comfortable and nice, which means you might like this skillet.
Then finally, as the Copper Pan is resistant to sticking, so cleaning it is simpler than ever. Here we should also add that pan allows you to prepare food without the utilization of additional grease or oil.
It really is great for many who want dishes with less olive oil, which is healthier.
The ceramic technology used here's known as Ceramic-Tech which is one of the very most advanced at this time. Its shape, which enable you to prepare bigger servings of the food that you make by using a pan easier than ever before.
Generally, the Red Copper pan is more than simply attractive to users who'll make use of it for heavy-duty purposes. Let's just add that the utmost temperature the pan can hold up against is 850 degrees Fahrenheit. Plus, you may use Red Copper pans in the range or over a stovetop.
The Red Copper pans are dishwasher-safe and easy to completely clean. They don't have any man-made chemicals like PFOA and PTFE, making them safe for preparing.
Best budget: Red Copper 10″ Fry pan
If you're on a tight budget and are just looking for a single affordable pan, this 10″ Red Copper Fry pan is probably your best choice:
Read more: best copper cookware brands to look out for
Why Are Copper Chef Pans the Best Choice For You?
Copper pans have been associated with gastronomy for many generations. The unique design and timeless style of copper cookware are symbols for class and perfection. They fit perfectly in any kitchen interior- you will want to hang them out in the open to show their beauty. However, the best copper pans are not just an attractive accessory to your kitchen. They also offer you more advantages than any other type of cookware.
Copper is the most effective metal for cooking. It is an excellent thermal conductor, spreading the heat evenly on all sides of the cookware, not only the bottom. Many chefs are using this type of pans for cooking delicate sauces that need to be prepared at a controlled temperature. You don't need to worry about burning your food anymore. Moreover, this material eliminates temperature fluctuations, reducing the chances for your food to stick to the pan. Copper cookware is more expensive than the others, but if you choose the right one, it can last for generations, making it worth for the price.
What Makes Copper Chef Pans Different?
The Copper Chef Pan is ceramic-coated, non-stick pan, providing extra durability. The non-stick surface prevents the food to stick to the pan during cooking. At the same time, it provides easy and effortless cleaning. It is also safe to wash it in a dishwasher or use abrasive cleaners and wire, without damaging the surface. What is more, with this non-stick surface, you won't have to use oil or butter when baking or frying. You will have healthier meals while saving some money. Also, it is safe to use both wooden and metal cookware without damaging the pan.
This pan is made to last, which will definitely save you money. It is coated with 100% real copper and has stainless steel induction plate, which channels the heat evenly and quickly. There are no hot spots, so the food won't burn. You can cook vegetables and even meat on high temperature without worrying that it will burn. Also, it is tested to be non-toxic and doesn't contain any harmful components. Copper Chef Pan resists up to 850 degrees and has extra deep sides, which makes it safe for oven use.
With The Round Copper Chef Pan with glass lid  you'll love cooking. The Cerami-Tech non-stick coating technology will make cooking delicious food easier than ever. You won't have to use oil or butter, and you will need a few seconds to have a clean pan again.You will cook fast and evenly heated meals. Its size is 10", making it excellent for cooking meals for the whole family. Also, it is lightweight and it has riveted handles, making it suitable for oven use.
The Copper Chef Square Fry Pan with Lid, 9.5 inch  offers you 25% more cooking space because of its deep-dish sides. It's multi-purpose so you won't have to use another frying, roasting, rice or baking cooker. The stainless steel induction technology ensures distributing the heat fast and evenly to every part of the pan. Also, it's heated resistant up to 850 degrees. It is also dishwasher safe and overall, very easy to clean it.
The Copper Chef 11″ XL Cookware set (7 PC)  will have a sacred place in your kitchen. It has a wide variety of functions that will ease your time in the kitchen. You won't have to look for the right dish for the job- you have everything you need in this cookware. You will get a frying pan, square pan, fry basket and a cookbook as bonuses to the XL set, making it worth for the price. It's suitable for most of the cooking and you will make the most of it. You can wash it in a dishwasher or with non-abrasive soap.
The Copper Chef 4 PC system, 6 in 1 pan  is really affordable and will definitely satisfy even the most demanding cooks. If you purchase this Copper Chef pan you will get also a glass id, fry basket, steam rack and a cookbook. You will be able to cook fat-free food, without damaging the coating. Its conductivity will prevent your food from burning. You will enjoy cooking and preparing healthy meals without troubles.
Copper Chef 5-Piece Deep 9.5-Inch Square Pan Set  comes with a pan with a glass lid, a roast rack, a fry basket and a cookbook. You can replace your roasting pan, steamer, baking dish or rice cooker with it. It's made of a 5 layer, double polished ceramic coating. It has an aluminum core and non-stick ceramic coating. It heats sensitive and it's completely PFOA  and PTFE free. Frying and cooking will be simple and fast. It is a good looking and very durable set.
Copper Chef Pan will change your life. You will be able to cook healthy meals, without worrying about cleaning. Deep frying, baking, and roasting will be a piece of cake. And, additionally, it will make your kitchen look more professional.
[content-egg-block template=offers_list]
Gotham Steel
Many claimed Gotham Steel to be more than amazing. First of all, it includes a superb construction. It is manufactured from titanium, stainless steel, and ceramics. All this means that it's scratch resistant and also has a non-stick surface.
The manufacturer says that the Gotham Steel cookware has been made by making use of the most advanced technology so that it truly has too much to offer. One impressive feature is the steel ring in the bottom.
Most durable: Gotham steel 13 piece pan set
The best thing about Gotham Steel cookware is in the actual fact that it could be utilized without additional use of olive oil or butter, because of its non-stick surface. As we've mentioned previously, it is highly damage resistant, so don't expect any issues here. It can also handle high levels of temperature.
The real reason why Gotham Steel is special remains within its molecular composition, which prevents the meals attaching to the pan itself. Cleaning the pan is easier than in the past and you'll need just a short while.
This sort of cookware has been sold as something new and various sets alongside the pans and pots remain available for sale, as this cookware is constructed of titanium and non-stick ceramic surface.
Titanium is a solid aspect that can hold up to rough usage. This means that the Gotham Metal pans and pots are abrasion resilient and are created to go longer than your regular kitchenware. Furthermore, titanium is also extremely light, making this cookware suitable for camping trips.
The Gotham Steel pans come in a number of sizes which range from 9.5-inch to 12.5-inch. Moreover, the condition of these different saucepans, pans, and pots also differ.
Some frying pans can be found in a circular form plus some pans come in rectangular shape.
In addition, they offer their cookware in a place, which can help you save money when compared with buying individual kitchenware items.
With regards to the 12.5-inch, cooking pan of Gotham Steel, its depth is 2.2-inch. It is built in with an extended and flat metallic deal on its one aspect and one short handle so as to lift it up easily.
However, pans smaller in proportions come with only 1 handle alternatively than two. The holders of the pans are nailed to the skillet.
Gotham Steel promises that its kitchenware is new and offers more when compared with other pans on the market since it features ceramic and titanium surface finishing.
Titanium is strong enough to keep up with harsh use. Furthermore, its pans have an extended toughness and are abrasion-resistant. The type of metal which these pans are constructed of is extremely light, making titanium cookware a great choice when planning for camping adventures.
Gotham Steel pans are infused with ceramic covering along with titanium, making them wear-resistant as well as non-stick. With a lightweight aluminum center, these pans deliver the heat equally as well as quickly, which assists with cooking the meals very swiftly.
Furthermore, Gotham Metallic pans don't have Teflon coating, making them free from any waste or harmful chemicals such as PFOS, PFOA, and PTFE.
Although some of these products are appropriate for induction stovetops, you may still find those that aren't. It is essential that you determine first if the product works with the cooktop you are employing.
You can even use their pans in the range given that they can resist temperatures of up to a maximum of 500 degrees Fahrenheit.
Best single pan: Gotham Steel 9.5″ Fry pan
If you're going for just a single pan, I think this 9.5″ Fry pan is the most versatile and can be used for different dishes:
What are the Differences between Red Copper and Gotham Steel?
Both Red Copper as well as the Gotham Steel cookware have very few features that the other lack. The primary difference is the non-stick layer in both in which a different factor of infusion is employed.
The Red Copper cookware is also constructed of copper-infused ceramic finish and the Gotham Steel cookware is constructed of a titanium-infused ceramic layer.
The means the material properties will vary for both. Where in fact the copper pans enable you to cook with an increase of accurate high temperature, the titanium pans offer better toughness. Red Copper pans spread heat more equally, thus providing well-cooked dishes.
The other difference is between your prices of both cooking food pans, as the Red Copper skillet is somewhat cheaper than the Gotham Metal pan. Also, the preparing food surface of the Red Copper skillet is just a little wider than the Gotham Material pan.
Apart from this, both cooking food pans are almost same. Both these pans are scratch-resistant and dishwasher-safe. However, if you need to increase the sturdiness of the cooking pans, you should clean them with hands.
Actually, Red Copper tips to hand clean its cookware according to its instructions. You can even use a mixing machine in these pans.
Important things to consider
The very first thing that you'll require to consider would be the goal of the cookware you will be purchasing.
Maybe you will be using it to prepare large dishes for the complete family or for simple and smaller sized meals.
If you're able to choose this aspect, you'll be able to look for the best size as well as the top features of the pan that you'll require.
Predicated on the reviews conducted, there isn't much that separates the Red Copper cookware and the Gotham Steel cookware. The specific difference in the layer would be the sort of aspect infused in the pans.
If you're looking for a durable and long lasting option, the titanium infused skillet is your very best choice. However, if you are buying for a more precise heating system capacity, then copper is your very best option.
With regards to cleaning and maintenance and prolonging the durability of the pans, it is advisable to stick to the manufacturer's suggestions.
You should stay away from items and cleaning tools that contain any inclination of scratch on the top of the pan.
It's important not to be deluded in too easily by the marketing campaign of both cookware brands. It's best that you research your options and consider the features that could profit you the most as it pertains to increasing your food preparation skills and efficiency.
In this manner, you'll be able to determine which kind of cookware is most beneficial for you.
Between Gotham Steel and Red Copper, you can plainly see they have the same features in a few aspects.
But, if you are interested in the best one to your requirements, you should consider which kitchenware will be most advantageous for you and increase your cooking skills and efficiency.
Final verdict
Both Red Copper as well as the Gotham Steel cooking pans are excellent options if you need to cook balanced diet since both of these include non-stick features.
They don't have Teflon, which can blend the meals with harmful chemicals and poisons like PFOS, PFOA, and PTFE. Furthermore, both these pans have non-stick capabilities, which permit the user to completely clean them easily as well as quickly.
This implies both of these are almost similar to one another, save because of their price, baking surface size, and ceramic layer infusion.
With regards to the Red Copper vs. Gotham Steel, we should conclude that the key distinctions are in the temperatures which they can withstand.
The Gotham Steel pan was created to be used each day which is superb as it pertains to the top, but they have a lower heat level resistance when compared to the Red Copper pans.
The Copper Pans offer higher ends and can stand up to a higher temperature. At the same time, it could be used in combination with less grease or olive oil than the first option we've here.
Our verdict goes to Red Copper pan, as it is more affordable when compared with Gotham steel cookware and can cook tastier dishes while withstanding very high temperatures as well.
Also read: how to season your copper pans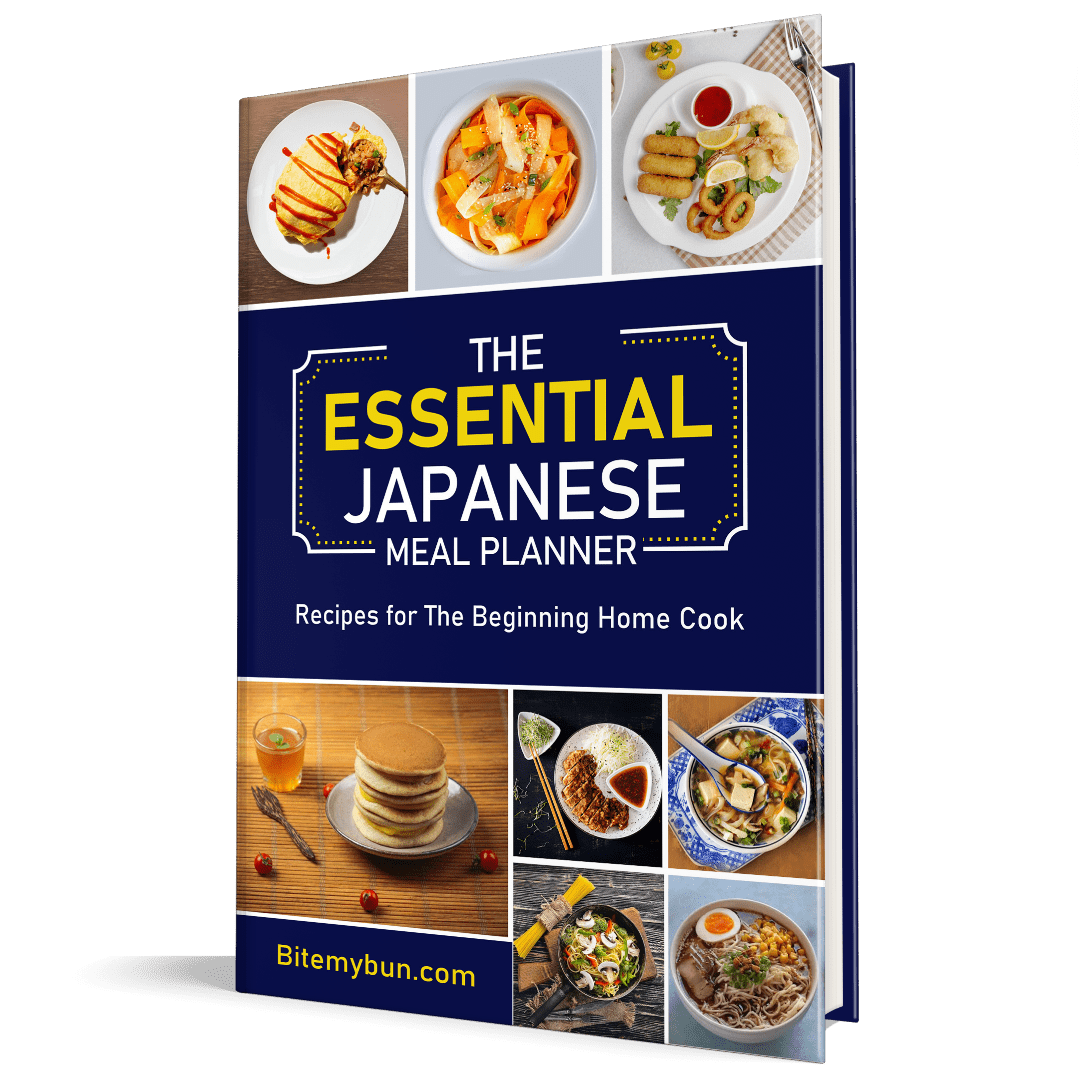 Check out our new cookbook
Bitemybun's family recipes with complete meal planner and recipe guide.
Try it out for free with Kindle Unlimited:
Read for free
Joost Nusselder, the founder of Bite My Bun is a content marketer, dad and loves trying out new food with Japanese food at the heart of his passion, and together with his team he's been creating in-depth blog articles since 2016 to help loyal readers with recipes and cooking tips.