Sinampalukang manok recipe: Brothy goodness on a rainy day
I love creating free content full of tips for my readers, you. I don't accept paid sponsorships, my opinion is my own, but if you find my recommendations helpful and you end up buying something you like through one of my links, I could earn a commission at no extra cost to you.
Learn more
The sinampalukang manok recipe is a Filipino dish that's quite similar to sinigang. Both have sour broths.
However, this dish has several methods and ingredients that aren't present in making sinigang.
As the name suggests, sinampalukang manok translates to "chicken in tamarind broth".
This sinampalukang manok recipe gives you detailed instructions on how to cook this sumptuous dish!
The main ingredient in sinampalukang manok (well, aside from the chicken or manok) is the young tamarind leaves.
Here, I'm emphasizing that you should use young tamarind leaves. This is primarily because young tamarind leaves give a sourer and more citric flavor when compared to mature tamarind leaves.
The young leaves are light yellow-green in color. Aside from the young leaves, the tamarind flower is also added to this dish, thus resulting in an inviting aroma to the broth.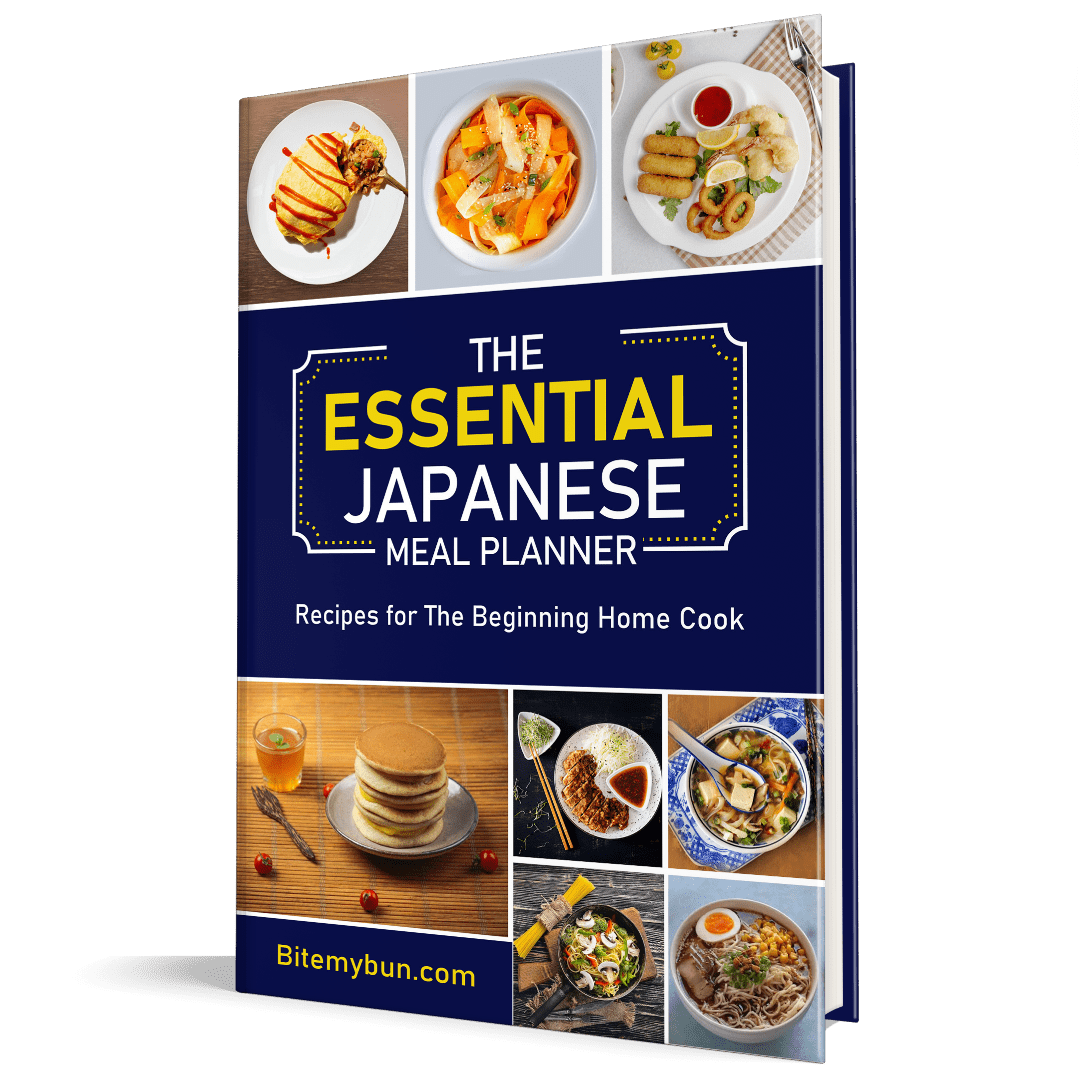 Check out our new cookbook
Bitemybun's family recipes with complete meal planner and recipe guide.
Try it out for free with Kindle Unlimited:
Read for free
Sinampalukang manok recipe preparation
Preparing this well-loved Filipino sour chicken broth is never complicated. Even a beginner in Filipino cuisine could make this dish as equally delicious as someone who has already mastered this dish.
Unlike sinigang, the sinampalukang manok recipe is sautéed in a small amount of oil along with slices of ginger, minced garlic, and chopped onions. These are sautéed until they become soft and translucent, and when your kitchen is filled with an irresistible fragrance.
Continue reading to find out my master ingredient list, as well as the cooking procedure.
Sinampalukang manok recipe
Sinampalukang manok recipe is a Filipino dish that's quite similar to sinigang. Both have a sour broth. However, there are several methods and ingredients that aren't present in making sinigang.
Ingredients  
1

whole chicken

cut into serving parts

1

tbsp

oil

1

small

onion

peeled and sliced

2

cloves

garlic

peeled and minced

1

thumb-sized

ginger

peeled and julienned

2

tomatoes

quartered

1

tbsp

fish sauce

4

cups

water

10

pcs

fresh tamarind

or 2 tablespoons tamarind base powder

1

cup

long beans (sitaw)

ends trimmed and cut into 3-inch lengths

1

cup

pickled young tamarind leaves

or 2 cups fresh young tamarind leaves
Instructions 
In a pot over medium heat, heat oil. Add onions, garlic, and ginger. Cook, stirring regularly, until aromatic.

Add chicken and cook, turning occasionally, until juices run clear. Add tomatoes and cook until softened, mashing with the back of the spoon.

Add fish sauce and continue to cook, stirring occasionally, for about 2 to 3 minutes. Lower heat, cover, and simmer until chicken is cooked through.

Add long beans and pickled tamarind leaves, and continue to cook until long beans are tender yet crisp.

Add tamarind base powder, stirring to dissolve. Season with salt to taste. Serve hot.
If using fresh tamarind:
Wash tamarind and place in a pot with enough water to cover. Bring to a boil and cook until soft and outer skins begin to burst.

With a fork, mash the tamarind. In a fine-mesh strainer set over a bowl, pour the tamarind and liquid.

Continue to mash with a fork, returning some of the liquid into the strainer once or twice to fully extract juice. Discard seeds and skins.

Add tamarind juice in place of tamarind base powder.
If using fresh tamarind leaves:
Strip tamarind leaves from stems and discards the stems.

Using a mortar and pestle, pound the leaves to release some of their juices.

Add to sinigang in place of pickled young tamarind leaves.
Nutrition
Looks tempting already? I know. So be sure to cook some after reading this article!
Check out YouTube user Panlasang Pinoy's video on making sinampalukang manok:
Cooking tips
Cooking sinampalukang manok is indeed very easy. However, if you want to ace it the first time and impress your family, friends, and that special someone with your cooking, check out some of my cooking tips below:
To give your broth just the right sour taste, immediately drop in the tamarind leaves and flowers after stirring the pot. Let this simmer until the leaves and flowers become wilted.
There's also an array of vegetables that'd complete this sinampalukang manok recipe. This includes mustasa leaves, sitaw

, and some tomatoes.

You can add sitaw or yard-long beans to the sour broth if you want it to be more flavorful.
Sinampalukang manok requires sautéeing the aromatics before the chicken is added. And the secret to making it smell good is the right heat that won't burn the ingredients.
Before adding water to the pot, ensure that the chicken and the aromatics have mixed well.
If you're like me and prefer your soup spicy, all you need to do is add siling espada or cayenne pepper.
Are you ready to take your cooking to the next level? Give this sinampalukang manok recipe a try and follow these easy-to-follow cooking tips!
Also check out this chicken mami recipe (chicken noodle soup)
Substitutes and variations
Are you wondering what to do if you can't find any of these sour chicken soup ingredients? Well, check out some of my substitutes and variations below.
Use unripe tamarind fruits instead of fresh tamarind leaves and flowers
If you don't have fresh tamarind leaves and flowers, any young and unripe tamarind fruits will do just fine to give your cooking a sour taste.
Use Knorr's sinigang mix instead of fresh tamarind ingredients
I know tamarind leaves and fruits are hard to come by, so if you're in this position, you can use Knorr's sinigang mix instead rather than have the headache of sourcing fresh tamarinds.
Don't worry about the other ingredients of this recipe, as you can easily find them in malls and retail supermarkets in the Philippines.
How to serve and eat
Just like how you cook this recipe, serving and eating it will also go the same way—easy peasy! After cooking the sinampalukang manok, transfer it into a pot. It's ready to eat as is or it can be paired with a plate of rice.
Call your friends and families as well and have a merry sinampalukang manok all together. If it's currently raining while serving this homey broth, trust me, it'll taste even better!
Similar dishes
If you've greatly enjoyed this special Filipino chicken sour broth dish, then you'll probably enjoy its similar dishes too.
Check them out for your next cooking spree!
Sinigang na baboy
Sinampalukang manok is pretty much like sinigang na baboy. However, sinigang na baboy doesn't involve sauteeing, as I've already mentioned.
Sinigang na baboy is also a sour and savory Filipino dish and is served as comfort food. Just like sinampalukang manok, this dish can also be eaten as is or it can be paired with rice.
Sinampalukang kambing
Sinampalukang kambing is a flavorful and delectable appetizer or main dish cooked with goat meat, unripe tamarind, and chili peppers in the Ilocano region.
During fiestas and other special occasions, this well-known Ilocano dish is sometimes served as a viand or appetizer (pulutan) together with a cold beer. Additionally, it's said to lessen the effects of alcohol consumption and even ease hangovers!
Sinampalukang isda
Another variant of the Filipino all-time favorite sinigang, this sinampalukang isda is a bit simpler to cook. The ingredients and preparation of this dish are pretty similar to any other sinigang in that fish is our primary ingredient.
These similar dishes are all worth cooking! I can still even remember when I said to myself that I won't be cooking these because I've already had sinampalukang manok, but I was wrong! Although they're almost the same, you'll be surprised to find yourself craving these hearty dishes even more.
FAQs
It's time for our classic Q and A portion. I know you might have some questions regarding this dish that you'd like to ask, or have questions you'd never realized you had. So to clear things up, let me answer some of these questions first.
What is Filipino sinigang?
It's a soup or stew from the Philippines known that's known for its sour and delicious flavor. It can use different sour fruits and leaves as the souring ingredient, but tamarind or sampalok would be the best choice.
Is tamarind good for kidneys?
Tamarind's purifying qualities aid kidney detoxification. The amount of potassium in tamarind is sufficient to remove the harmful substances that build up in the kidneys.
How do you store leftover sinampalukang manok?
Sinampalukang manok leftovers should be stored in an airtight plastic container and put in the refrigerator. Once you've decided to eat it again, simply reheat it in the pot to make it hot and the broth tastefully liquid again.
Have a pot of sinampalukang manok on a rainy day
If you haven't cooked sinampalukang manok in your life yet, then this is your sign.
Sinampalukang manok is a must-have dish, even if there are no special occasions to celebrate. Just by having it around, especially on rainy days or whenever you feel lonely, this comfort food will provide you with enough comfort!
Although cooking this dish may cause you a bit of a headache when finding fresh tamarind leaves or fruits, the first spoonful of its broth will nevertheless tell you that it's all worth it.
The cooking recipe is child's play, and if you follow my cooking tips above, rest assured that you'll do just fine, even if it's your first time. Again, chicken, fresh tamarind leaves, and seasonings are all it takes to finally have your own sinampalukang manok.
'til next time.
Do you have your own sinigang na baboy recipe that you'd like to share with us? Let me see some of those!
Don't forget to rate and share this recipe with your friends and family as well!
If you want to learn more about sinampalukang manok, then check out this article now.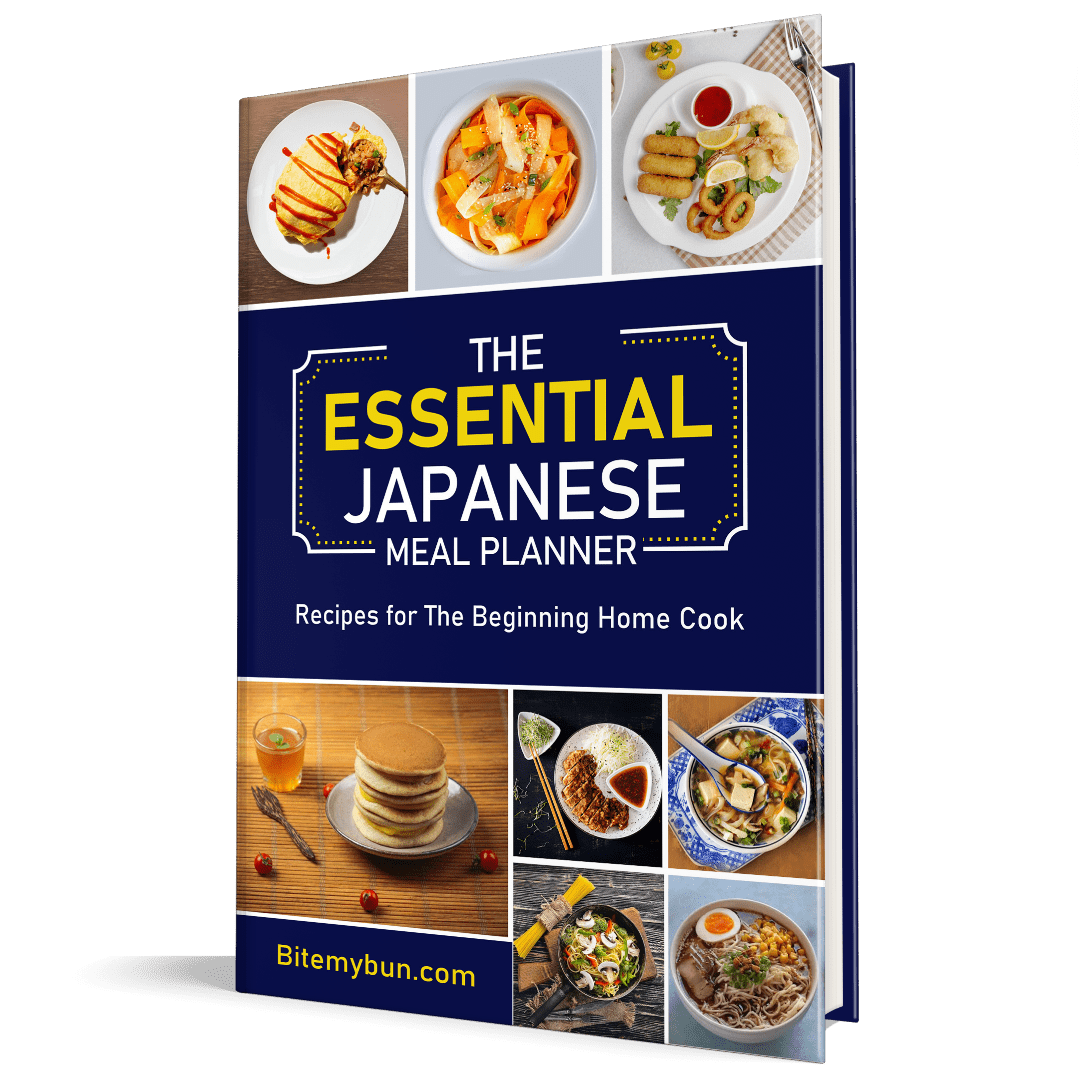 Check out our new cookbook
Bitemybun's family recipes with complete meal planner and recipe guide.
Try it out for free with Kindle Unlimited:
Read for free
Joost Nusselder, the founder of Bite My Bun is a content marketer, dad and loves trying out new food with Japanese food at the heart of his passion, and together with his team he's been creating in-depth blog articles since 2016 to help loyal readers with recipes and cooking tips.