Sinigang na baboy recipe: Delicious pork sinigang dish!
I love creating free content full of tips for my readers, you. I don't accept paid sponsorships, my opinion is my own, but if you find my recommendations helpful and you end up buying something you like through one of my links, I could earn a commission at no extra cost to you.
Learn more
"Why sinigang?" asks Doreen Fernandez, a well-known food historian.
In her essay, "Why Sinigang?", she argues that sinigang is the national dish of the Philippines and proceeds to her essay defending her case.
Sinigang, actually, is the other half of the debate as to which is truly the national dish of the Philippines.
And with sinigang's flexibility when it comes to its ingredients, its adaptability to the different tastes of Filipinos, it being a comfort food during the rainy season, and its brothy and homey goodness, you can never deny that the case of sinigang is just too strong.
With this sinigang na baboy recipe, I'll be introducing you to the many incarnations of this beloved dish!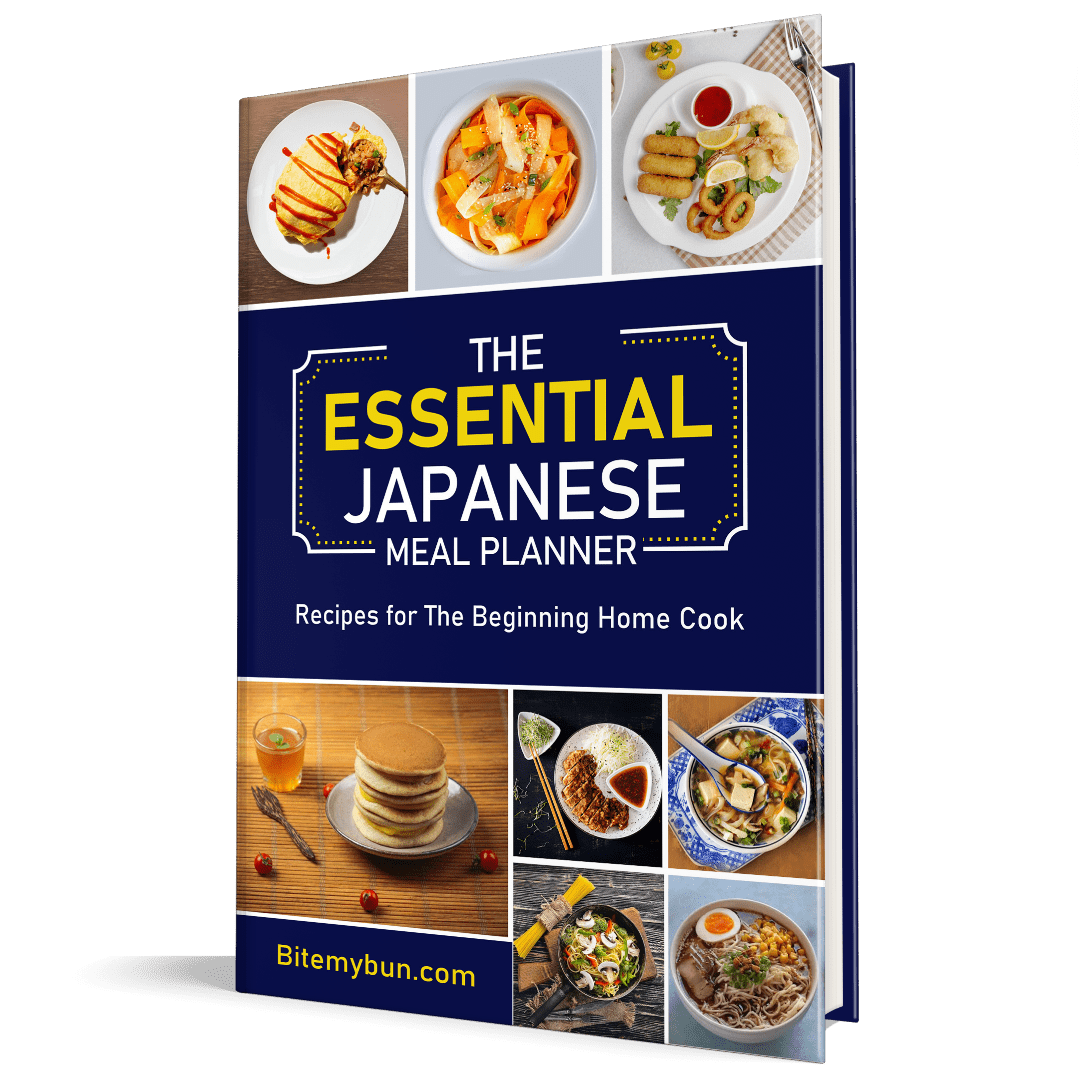 Check out our new cookbook
Bitemybun's family recipes with complete meal planner and recipe guide.
Try it out for free with Kindle Unlimited:
Read for free
Sinigang na baboy recipe
Serve this pork sinigang recipe with rice and fish sauce on the side. Or on rainy days, you can eat it with dried fish. 
Ingredients  
60

ml

(2 fl oz/¼ cup) vegetable oil

500

g

(1 lb 2 oz) American-style pork ribs

cut into individual ribs

500

g

(1 lb 2 oz) skinless boneless pork belly

cut into 4 cm (1½ inch) pieces

1

large

onion

cut into wedges

3

vine-ripened tomatoes

cut into wedges

1

small

red capsicum (pepper)

seeded and cut into wedges

100

g

(3½ oz) tamarind pulp (see note)

250

ml

(8½ fl oz/1 cup) boiling water

4

cm

(1½ inch) piece horseradish

peeled and cut into thirds

1

talong

Slim Asian eggplant, cut into 3 cm (1¼ inch) slices on the diagonal

200

g

(7 oz) snake (sitaw) or green beans

trimmed, tied into knots if desired

2

tsp

salt flakes

Thinly sliced spring onions (scallions), steamed rice, fish sauce, and calamansi or lemon wedges, to serve
Instructions 
Heat 2 tsp of the vegetable oil in a large, deep saucepan over medium-high heat. Cook the pork ribs for 4 minutes, turning until browned on both sides. Transfer to a plate once cooked.

Add another 2 tsp of oil to the pan and cook the pork belly for 4 minutes, turning until browned. Set the ribs aside.

Add the remaining vegetable oil to the pan and heat over medium heat. Add the onion and cook for 2 minutes, stirring and scraping any bits from the base of the pan.

Add the tomato and capsicum and cook for a further 4 minutes or until they start softening, stirring occasionally.

Return the pork to the pan with 1.5 liters (51 fl oz/6 cups) water. Bring to a boil, then reduce the heat to low–medium and cook for 15 minutes.

Meanwhile, place the tamarind pulp in a heatproof bowl and cover with the boiling water. Leave to stand for 15 minutes to soften, then mash to combine well (I use my hands).

Strain through a sieve into a bowl, pushing the seeds to extract their liquid. Discard the solids.

Add the tamarind mixture to the pan and cook for 5 minutes. Add the horseradish and eggplant, and cook for 5 minutes, or until the eggplant is almost tender. Add the beans and cook for a further 3 minutes, or until the vegetables and meat are tender.

Add the salt and season with freshly cracked black pepper; the soup should be a balance of sour and salty. Transfer to a large serving bowl and scatter with spring onions.

Serve with steamed rice, fish sauce, and calamansi.
Aside from this pork sinigang recipe, you can also try making your own sinigang.
Also, check out our beef sinigang sa kamias recipe
Check out YouTube user otakoyakisoba's video on making sinigang na baboy:
Cooking tips
Here are some pork sinigang cooking tips:
Remove the scum that rises to the top of the pot when boiling the pork to make it more tender for a clear, light, and sour broth.
Boil fresh tamarind in a pot with a cup of water until it becomes quite mushy. Push a spoon against it to release any leftover juices after mashing with a fork and straining. Then, add it to the pot.
The best pork cuts for cooking sinigang are pork ribs because of the richness of flavor from the bones. But just like with adobo, you can use just about any type of pork cut, like belly, loin, butt, and shoulder. Add the talong eggplant first and the sitaw last to keep it crunchy.
If you want your broth spicy, add siling espada or cayenne pepper to the pot.
See? Cooking sinigang na baboy is very easy. There's no need to sweat it out.
One of the best things I love about cooking pork sinigang is that you can own the recipe and put your cooking creativity into practice!
Substitutes and variations
I know you're craving this sinigang na baboy so badly now, but wait…what if you don't have all the ingredients available? Will that stop you? Of course, it shouldn't!
If 1 or 2 of the ingredients are missing, try some of these substitutes and variations.
Use Knorr's sinigang mix instead of fresh tamarinds
Fresh tamarind may be hard to find, but don't fret. You can still use Knorr's sinigang mix that's just made perfect for your sinigang na baboy.
Use any other type of pork cuts than just ribs
Don't worry if you don't have pork ribs available. Like I said, sinigang na baboy is pretty flexible and you can use any other type of pork cut than just ribs.
The other ingredients of this recipe don't require much effort to find at the market. Even malls and small retail stores in the Philippines sell almost all the ingredients for this dish.
There's also a very basic version of this recipe that doesn't require you to follow or include all the ingredients listed above.
Use other souring agents
The sourness can be achieved by almost any fruit or vegetable that's sour, depending on where you are in the Philippines.
The ingredients for this pork sinigang recipe typically include sampalok as a souring agent. However, there are other variants in which santol (cotton fruit), bayabas (guava), kamias (a tropical fruit), or mangoes are used.
But to save time, you can also use a store-bought sinigang mix as the souring agent.
Other ingredients also include radish (to give sinigang its very distinct taste that enhances the taste of the souring agent), tomatoes, kangkong (water spinach), okra, and green chili (which is optional if you want it spicy).
Also read: tokwa't baboy recipe with calamansi
How to serve and eat
Sinigang na baboy doesn't require you to do much work when it comes to serving and eating it either. After you've transferred the sinigang from the pot into the bowl, you can already eat it as is.
However, many Filipinos (and even I) love to have it with a bowl of rice and eat it together!
Others even serve this dish with fish sauce on the side, or together with dried fish. I haven't tried this yet, but by the sound of it, it already sounds yummy!
With its homey broth and its heating effect during the rainy season and cooling effect during summer, this pork sinigang recipe is going to be a very flexible dish any time or in any season!
Similar dishes
Fancy cooking another dish similar to sinigang? Check out some of these dishes.
Sinigang na manok
Cooking this recipe is very much like cooking pork sinigang. But in this dish, we're going to use chicken meat instead.
Believe me, if you like pork sinigang, you'll definitely love this dish also. The taste of fresh Magnolia chicken or manok na bisaya with papaya will definitely make you crave more. So beware!
Sinigang na isda
A fish soup dish called fish sinigang is popular in the Philippines. Not only is sinigang na isda simple to prepare, but it's also a nutritious fish meal that can be paired with steamed rice.
It's easy to cook and doesn't require you to exert more effort!
The ingredients used in this recipe are quite different from those in sinigang na baboy or manok. This dish specifically includes ingredients like tomatoes, water spinach, some fish sauce, green leafy vegetables, and ground black pepper for flavoring.
Sinigang na baka
It's another variant of our favorite sinigang recipe. And as you may have guessed, yes, we'll be using beef (beef short ribs) instead of pork for this recipe.
Ingredients and cooking preparation are pretty much similar, so there's no need to worry!
How are you finding our sinigang na baboy recipes so far? Hungry? Same here.
If you get tired of sinigang na baboy (which I highly doubt that you will be), try these similar dishes instead, depending on your liking. Don't be shy about applying your creative kitchen genius too!
FAQs
I know you're very excited to jump right in for our ultimate sinigang na baboy cooking session. But wait, let's clear things up first!
Why is sinigang na baboy healthy?
Sinigang na baboy is not only a hearty soup that'll satisfy your taste buds. The dish is also high in protein, Vitamin A and C, calcium, and iron.
Is sinigang good for weight loss?
By consuming the nutrients included in eggplant in your sinigang dish, you can actually aid your body in preventing obesity and maintaining a healthy weight.
Is sinigang the best soup?
A global culinary database has named the beloved sinigang of the Philippines as the greatest soup in the world once more! The well-liked meal received a global rating of 4.63 out of 5 stars and was named the best soup in the 2021 Taste Atlas Awards.
How do I fix sinigang that's too sour?
Sweetness will balance the soup if it's too sour or spicy. So think of adding sugar, honey, fruits, or another source of sweetness.
Make this world-famous pork stew
Now you know why I like sinigang na baboy so much and why it's considered one of Filipinos' all-time favorites. The dish was even named the best soup! With all that's been said in this article, you'll be sorry if you don't cook this recipe in your kitchen.
The ingredients are very simple and can be found almost anywhere in the Philippines. Plus, "ber" months are already at the door. What's better than having sinigang in such rainy weather?
Again, sinigang is pretty flexible; pork, beef, and fish, any meat will work.
Also, sinigang isn't very strict about which meat cut you're using either. Simply gather all the ingredients above, and if you need some substitutes for the missing one, head over to my available substitute ingredients.
And if you follow all of my cooking tips, rest assured that you'll have sinigang that feels like it was prepared by a chef!
'til next time.
Do you have your own sinigang na baboy recipe that you'd like to share with us? Let me see some of those!
Don't forget to rate and share this recipe with your friends and family as well!
To find out more about sinigang na baboy, check out this article.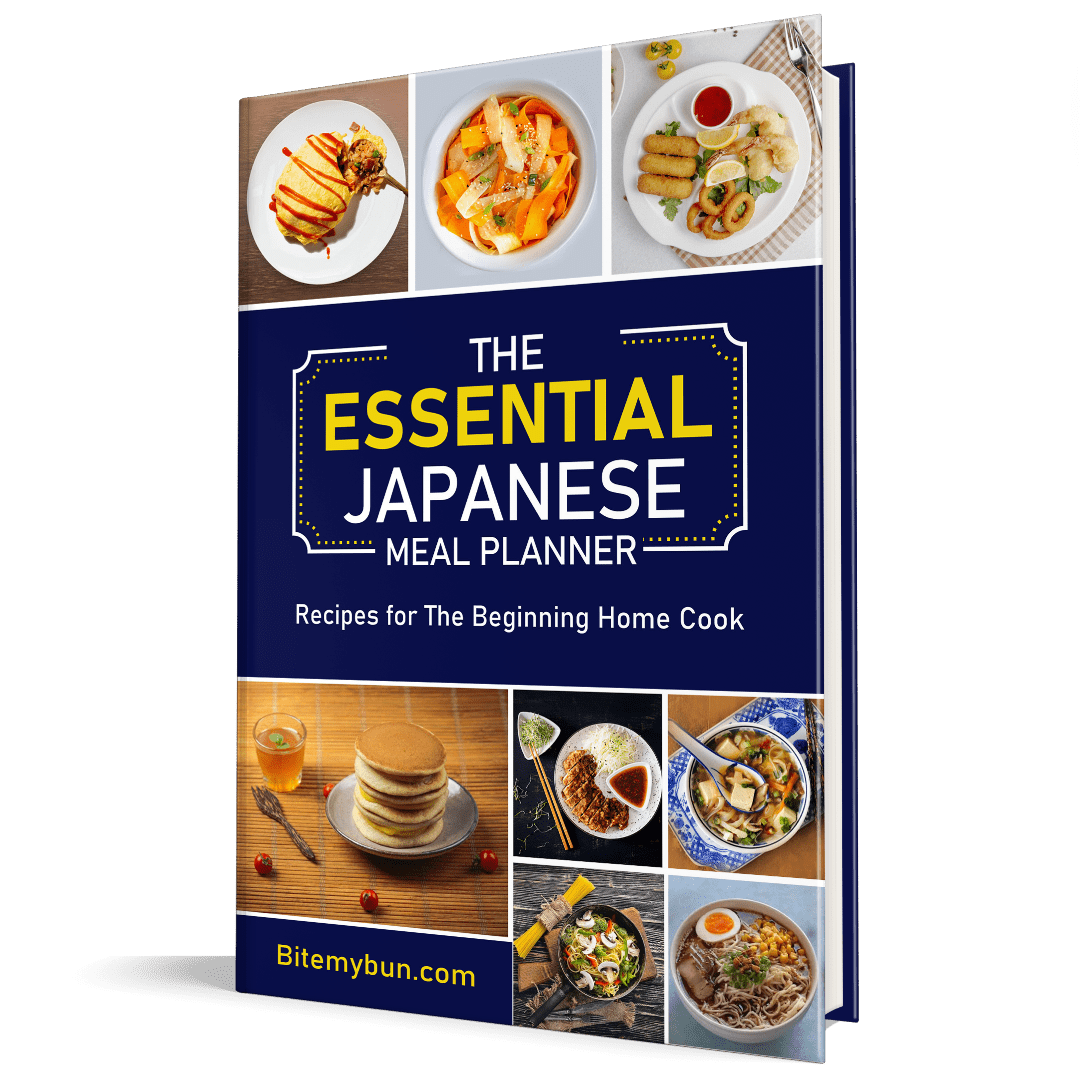 Check out our new cookbook
Bitemybun's family recipes with complete meal planner and recipe guide.
Try it out for free with Kindle Unlimited:
Read for free
Joost Nusselder, the founder of Bite My Bun is a content marketer, dad and loves trying out new food with Japanese food at the heart of his passion, and together with his team he's been creating in-depth blog articles since 2016 to help loyal readers with recipes and cooking tips.