What is Tangzhong vs Yudane dough? Japanese bread-making methods
I love creating free content full of tips for my readers, you. I don't accept paid sponsorships, my opinion is my own, but if you find my recommendations helpful and you end up buying something you like through one of my links, I could earn a commission at no extra cost to you.
Learn more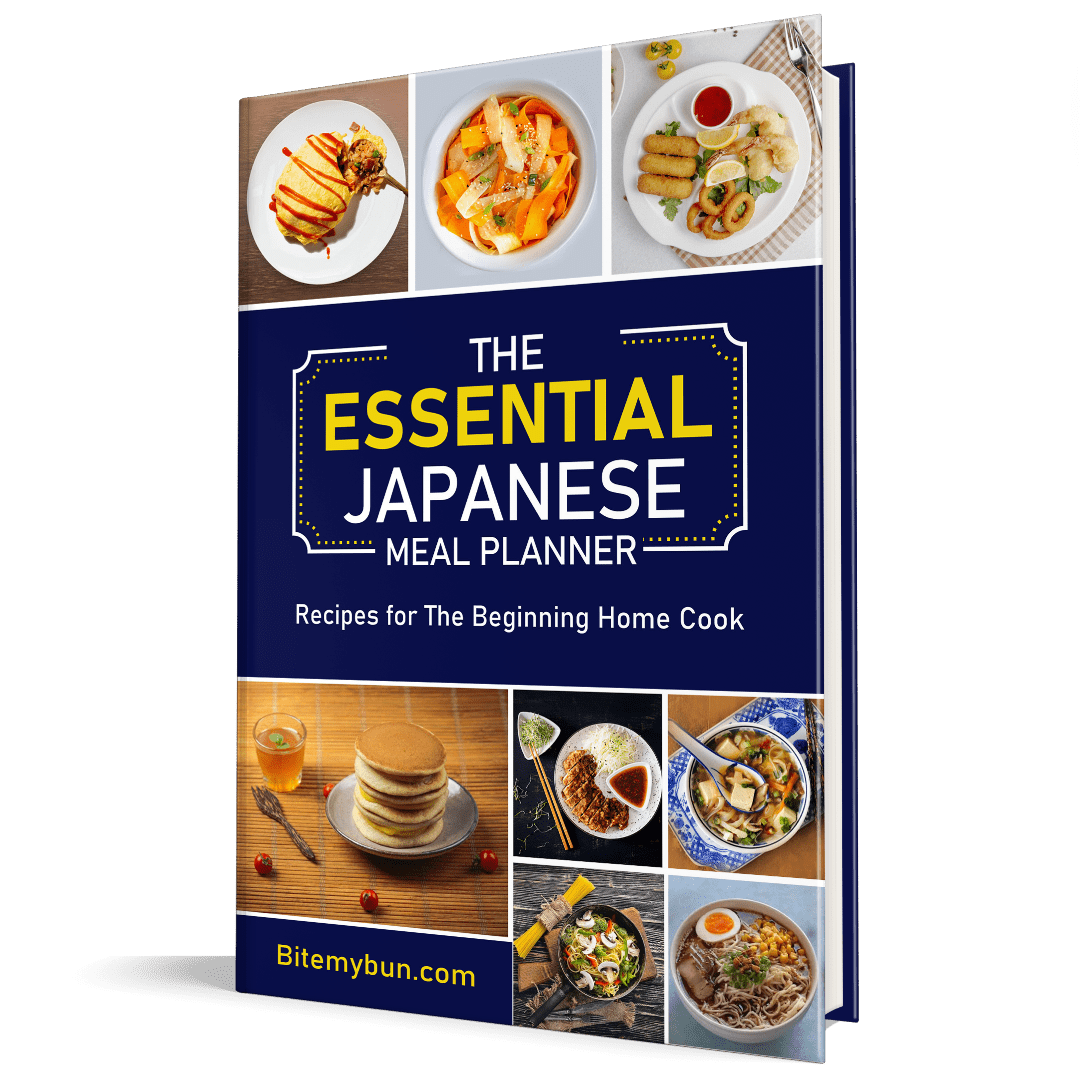 Check out our new cookbook
Bitemybun's family recipes with complete meal planner and recipe guide.
Try it out for free with Kindle Unlimited:
Read for free
Asian bread is different from the Western types we find on the shelf because of the texture, taste, and baking method.
Tangzhong and Yudane are two bread-making methods using water roux that result in soft Asian-style bread. There are yeast bread techniques, but the Asian method results in soft, tender bread rolls that are never hard or too chewy.
Tangzhong is the Chinese yeast bread technique, whereas Yudane is a similar yet slightly different Japanese method.
Tangzhong and Yudane are two ways of making a roux paste that is mixed into the dough. For the Chinese tangzhong method, flour is mixed with water on a stovetop until it forms a thick paste. For the Japanese yudane method, flour is scalded and mixed with boiling water until a gelatin-like paste is formed.
Both roux-making methods offer a similar result of soft, tender bread dough with a higher moisture content that stays fresher for longer.
10 Tips to Save a Bundle on Asian Ingredients!
Introducing our brand new FREE PDF guide: "Saving Secrets: Unveiling the Art of Saving Money on Asian Ingredients" It's your first newsletter email, so start saving today! 📚🧧
We'll only use your email address for our newsletter and respect your privacy
What is Tangzhong vs. Yudane dough?
Tangzhong and Yudane are similar Asian bread-making methods using a roux and bread flour. Both are basically methods to cook bread flour with water to make a paste that gels into your base dough.
This flour-water mixture is very moisture-absorbent and makes for soft bread. Both tangzhong and yudane translate to something along the lines of 'boiled dough.'
So, you're probably wondering, what is this boiled dough and why do I need this roux?
Making a roux has the same goal: to gelatinize starches in the flour using a liquid (can be hot or lukewarm).  
Let's take a look at the difference between the two roux types.
When flour is cooked, all of the flour's starches gelatinize. This causes it to retain more moisture, and the resulting bread is soft, fluffy, and shelf-stable for longer. Thus, there's no need to add more fat or other additives.
Both Yudane and Tangzhong work equally well to gelatinize starches in a bread recipe.
The Yudane and Tangzhong methods trap more liquid in the cooked flour. This process, known as pre-gelatinization, keeps the dough soft.
Also, this dough absorbs almost twice as much liquid as what you'd usually use for Western bread.
Thus, the bread made with these two methods has a much higher hydration level. In fact, Japanese bread has a hydration level of approximately 70%, which is much higher than most of the bread you're familiar with.
Tangzhong (Chinese) is a roux with a gel-like consistency. It is made by cooking flour with a liquid like milk or water. When using the Tangzhong technique, the baker cooks flour with some liquid on the stovetop together until a paste is formed. This paste is mixed into the bread dough.
Yudane (Japanese) is a roux with a gel-like consistency. It is made by cooking flour with a hot liquid at boiling temperature. When using the Yudane method, the baker pours boiling hot water over the flour and stirs while scalding the flour occasionally.
Although both methods produce a similar texture, Yudane-made bread will keep its freshness for longer than Tangzhong.
Also read: Chinese Food vs Japanese Food | 3 main differences explained
What is the benefit of Yudane vs. Tangzhong?
Making a water-roux is extremely beneficial if you want tender and soft dough. It gives a milky bread and buttery texture to your baked goods.
When you make a roux, it's a simple and quick task, but it makes a world of difference.
Your bread will be more tender, fluffier, and softer.
Also, you can reduce the quantity of unsalted butter, salted butter, oil, and eggs. You might even skip those ingredients altogether as a result of the miraculous effects of the water roux.
But finally, I also want to mention that using the Tangzhong or Yudane method also increases the bread's shelf life if stored in a bread tin or packaging.
But before I move on, I want to look at both methods in-depth.
What are the differences between Tangzhong vs. Yudane?
There are more similarities than differences but, the main difference between these two methods is the time it takes until Yudane is ready for use.
Tangzhong can be used immediately after it has cooled to room temperature, while Yudane must be left to rest for at least 8-12 hours in the fridge (preferably overnight).
Although Yudane is easier to make, it is more difficult to incorporate into the dough because the mixture is thicker and stiffer. All you have to do is mix more, but it's nothing to worry about.
There is no consensus about the differences in results between the two methods. Some people say that the Yudane dough used for Japanese milk bread saw more rise than the same milk bread made using Tangzhong.
Also, the crumbs seem to be tighter and more compact with the Yudane method, but overall the texture of milk bread rolls is almost identical.
Pros & cons Yudane
Pros
easy to make
only need to mix flour with hot boiling water
thick paste that absorbs more moisture
results in fluffier and tender bread
Cons
thicker roux which is hard to mix and combine with the rest of the ingredients when making the dough
requires a long rest time of 8+ hours
requires prepping ahead
Pros & cons Tangzhong
Pros
has a thinner wet gel paste texture, so it's easy to mix into the dough
quick to make
only need flour and room temperature water
Cons
have to cook on the stovetop for a bit longer until it thickens
bread rolls aren't quite as fluffy & don't rise as much
I like this video because it really gives you a good overview of both these Asia breadmaking types:
What is the Tangzhong method?
This Chinese technique is rooted in Japan's Yukone or Yudane methods. It was promoted and popularized in Asia by Taiwanese author Yvonne Chen.
It involves pre-cooking a small amount of flour and liquid in a yeast recipe for very brief periods before combining the resulting thick slurry and the rest of the ingredients.
This water roux technique adds tenderness and improves the quality of your sourdough while making it stay fresher for longer.
For Tangzhong, you have to cook flour at a temperature of 65 °C (149 °F). Pre-cooking some flour and liquid in your recipe gelatinizes starches in the flour. This transforms the ingredients into a viscous paste that can be added to your bread dough.
Tangzhong is similar to the Japanese methods known as Yudane, or water roux. This is remarkable because it can be done with relatively low hydration, using fewer fats, oils and still produce incredibly tender bread.
What does this do to yeast dough? This pre-gelatinizes starches in flour so they can absorb more water. The flour absorbs twice the amount of hot water or milk than it would cool/lukewarm milk or milk that you use to make yeast dough.
The starch in flour absorbs more liquid. However, starch is also more stable than water because it is heated with water to create structure. This allows the starch to retain the extra liquid during the kneading and baking processes.
What makes Tanghzong bread rolls different from Western bread?
The result is that the dough is less watery, so it's easier to knead. It is also less sticky than Western dough. Also, your bread rolls rise higher.
This happens because the water creates more steam inside the bun, and so the bread rises in the oven more along with the carbon dioxide released by the yeast.
The bottom line is that you will have retained more water while baking bread, and so the rolls remain soft and fresher for longer periods of time and are moister.
Thus, these are amazing sandwich buns because they're not hard and stay fresh for a few days.
How to make Tangzhong (step-by-step)
Making the Tangzhong roux at home is easy.
All you need is bread, flour, and water. It's all about using the correct ratio of flour to water.
So, being by combining 1 part flour to 5 parts liquid. For example, if you use 10 grams of bread flour, you need exactly 50 grams of water for the perfect consistency and texture.
In a saucepan, cook the flour and room temperature water over medium heat. Cook and stir the roux until it begins to thicken, which may happen very fast. As soon as thickening happens, lower the temperature and mix until you get a thick paste. It should be a bit like a puree.
Place your roux into a container and wait for it to cool to room temperature. It should not be used hot. If you want, you can also store the roux in your fridge but then make sure it's at room temp before you're ready to bake.
What is the Yudane method?
Yudane dough white bread (Yudane bread) is made from commercial hard flour using the no fermentation method. The dough is made by boiling water and flour in a 1:1 ratio. It makes the fluffiest and softest bread you'll ever taste!
However, you have to pre-plan when using the Yudane method because the pre-cooked flour has to rest overnight.
This method differs from Tangzhong because you boil the liquid (usually water), then pour it over the flour and stir to combine. You have to let the mixture cool to room temperature, then mix it with the dough.
You can also leave it in the refrigerator until the next day. You'll then take out the mixture, allow it to warm up, and then mix it into your dough.
Although the Yudane roux-making method is quicker than the stovetop method, it still achieves the same result.
But, since you leave it in the fridge for a long time, making bread this way takes a long time compared to Tangzhong.
Most experiments have not shown any significant differences between the two methods, but the Yudane makes a softer dough.
What is the difference between Japanese Yudane bread and Western bread?
The Yudane bread-making method has a specific loaf volume, which is higher than conventional bread-making (control) without Yudane dough. The Yudane bread also has a higher moisture content due to increased water absorption.
With the addition of Yudane dough, the total and reducing sugar and maltose content in Yudane bread increases, so this means the bread gets very soft after baking. Also, the staling process is slower, so bread stays fresher for longer.
This bread roll is also more cohesive and retains that fluffy texture. Usually, this type of bread is sweeter and more similar to dessert doughs than your average American sourdough loaf. That's why it's called Japanese milk bread because it has that soft milky texture.
How to make Yudane (step-by-step)
Most Japanese bread recipes contain some type of roux, and that's what sets them apart from the Europan and American ones.
So, to make Yudane, you'll need to combine a 1:1 ratio of flour and hot boiling water.
In a bowl, add your flour and add the boiling water slowly as you mix. You'll get a thick paste as you mix it up. Cover the bowl and let the mixture rest in the fridge overnight or for at least 8 hours.
Then, bring the temp up until your roux is at room temperature before you bake.
Letting the mixture rest for many hours allows the starches to become gelatin which helps your dough develop that delicious flavor and perfect texture to make soft Japanese milk bread.
What is the Yukone method?
The Yukone method is the same as the Tangzhong method. People just refer to them by a different name because Yukone is Japanese.
Well, the Yukone method is as simple as the Yudane or Tangzhong: just combine flour with some room temperature water and cook it on your stovetop.
Mix until it becomes a thick paste with the consistency of gelatin. The starch becomes gelatin, and this paste then gets incorporated into your bread or pastry dough.
This type of dough is ideal for making foods like bread rolls, bagels, and Japanese milky bread.
A bread recipe that incorporates Yukone and Yudane methods retains moisture much better, so you can count on an amazingly tender bread.
Yudane vs. Tangzhong ratio and moisture levels summary
| | | |
| --- | --- | --- |
| | Tangzhong | Yudane |
| % of total flour | 5 – 10% | 20% |
| Flour to liquid ratio | 1:5 | 1:1 |
| When to use | When it cools | After 8-12 hours |
| Texture & consistency | Gel paste | Thicker gel paste |
FAQs
What are Yudane and Tangzhong used for?
Well, generally, these two roux pastes are used to make all types of bread.
But, there is a special Japanese milk bread, and it's called Shokupan.
If you've been to Japan, you've probably tasted this delicious fluffy bread loaf. The Japanese milk bread roll is made with bread flour, and a roux made using the yudane method.
This is no ordinary milk bread, though…it stays moist and soft for longer than your average baguette.
Some people who've tasted milk bread in Japan say that the texture resembles that of mochi since it's gooey.
Even though milk bread doesn't contain eggs, it is extremely tender. Making it takes only 30 minutes or less as long as you have the roux, and then the rising takes some extra time.
To make this Japanese milk bread, you have to use bread flour, roux, yeast, unsalted butter, and of course, milk. Before mixing all of the ingredients, you have to make the roux at least 8 hours before you start making the bread.
Foods you can make
There are plenty of tasty recipes with Japanese dough and Japanese bread varieties, including:
Japanese egg sandwich (Tamago Sando)
Deep-fried sandwich (Katsu Sando)
Japanese fruit sandwich (Fruit Sando)
Panko bread crumbs
Sourdough rolls
Cinnamon rolls
Buns with cardamon and whole milk
You can bake most of your favorite baked goods and bread with the Tangzhong and Yudane roux.
Is Tangzhong Chinese or Japanese?
The word Tangzhong is Chinese, but it actually refers to a Japanese water roux.
The reason that Tangzhong is so famous, though, is because it was popularized all over south-east Asia by Chinese chef Yvonne Chen.
In the 1990s, she authored a book called The 65° Bread Doctor and there she called this Japanese roux-making method Tangzhong so it would appeal to her mostly Chinese readers.
What flour do you use for Tangzhong and Yudane?
To make roux it's best to use a type of wheat flour. The best one is the classic white flour because it has a high starch quantity.
But, you can also use whole wheat flour, medium protein bread flour as well as whole-grain flour.
Learn more about all the different types of Japanese flour here
How do you pronounce Tangzhong?
It's pronounced tang-zong.
What is the consistency of Tangzhong?
Tangzhong has a gel-like paste consistency. It's pretty easy to mix into the dough because it sort of melts into the bread flour, yeast, and other ingredients you're using.
Which is better, Tangzhong or Yudane?
It comes down to personal tastes and preferences, but both breads have different textures. If you make bread using the Tangzhong method, it will be more similar to brioche but still soft and fluffy.
The Yudane method makes the bread even lighter and airier. It's the perfect sandwich bread and stays fresher for longer (at least a couple of days).
A Yudane loaf requires more time to make and more planning ahead, but you need fewer ingredients to make it.
Takeaway
If you're tired of ending up with hard, stale bread, then you have to use Tangzhong or Yudane methods to make Japanese bread according to an authentic recipe.
Remember that both methods involve making a roux by mixing bread flour and water roux until you end up with a thick paste that softens your dough and makes it fluffy.
Once you try this type of milky bread, you'll have a hard time going back to any old bread for your sandwich.
Next read my Ultimate guide to the Japanese Onigirazu sushi sandwich | recipe & more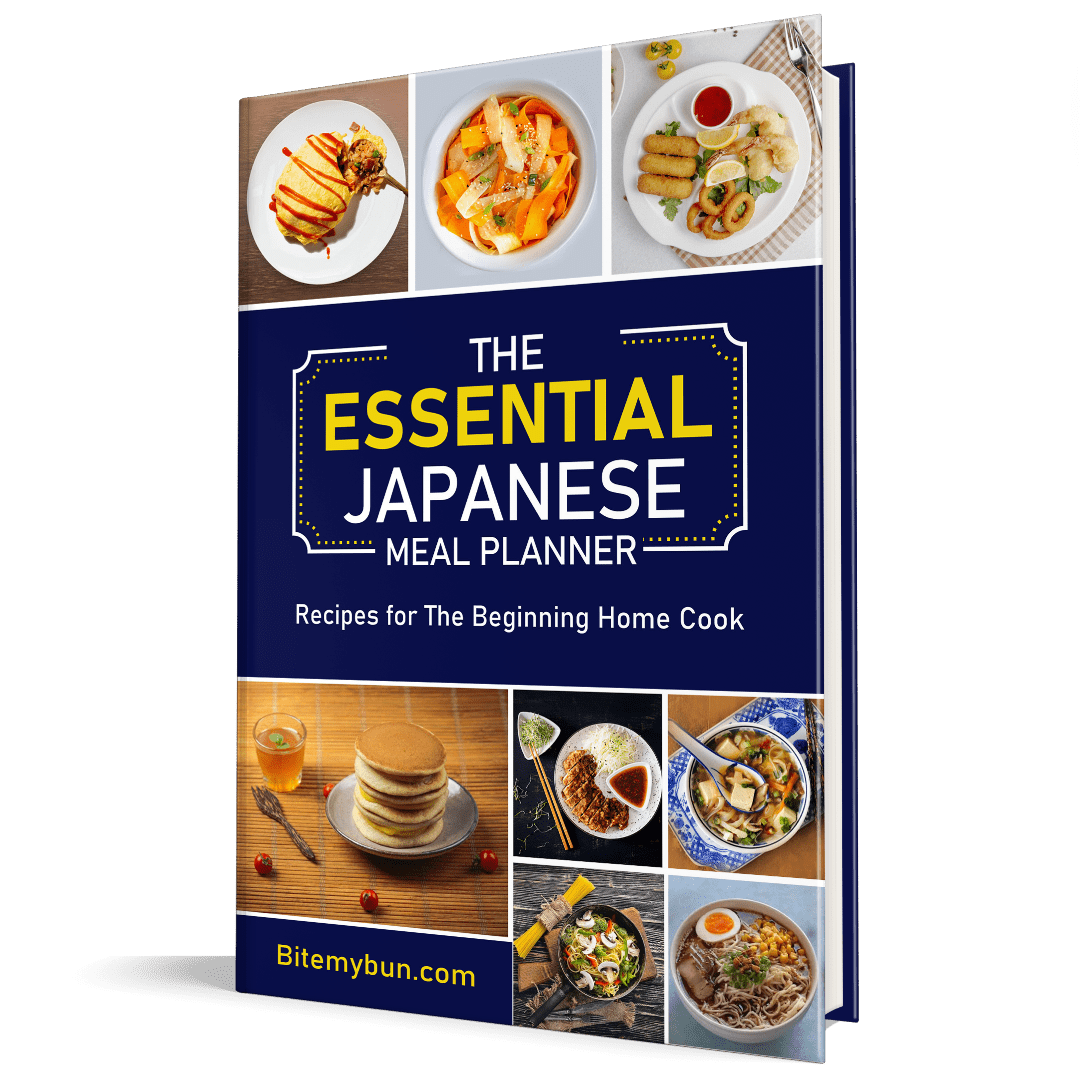 Check out our new cookbook
Bitemybun's family recipes with complete meal planner and recipe guide.
Try it out for free with Kindle Unlimited:
Read for free
Joost Nusselder, the founder of Bite My Bun is a content marketer, dad and loves trying out new food with Japanese food at the heart of his passion, and together with his team he's been creating in-depth blog articles since 2016 to help loyal readers with recipes and cooking tips.