How is yakitori served? What it's served with and how to eat it
I love creating free content full of tips for my readers, you. I don't accept paid sponsorships, my opinion is my own, but if you find my recommendations helpful and you end up buying something you like through one of my links, I could earn a commission at no extra cost to you.
Learn more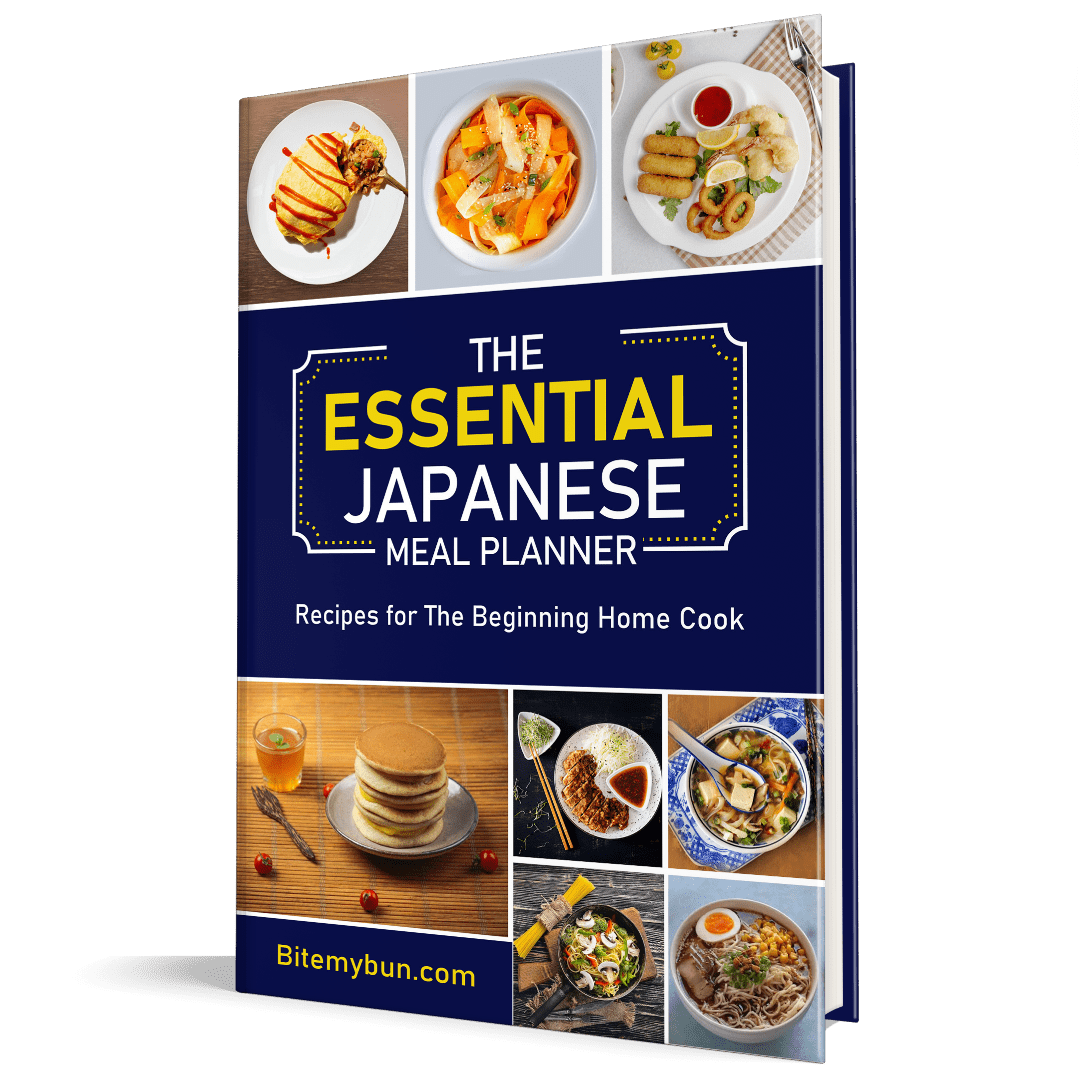 Check out our new cookbook
Bitemybun's family recipes with complete meal planner and recipe guide.
Try it out for free with Kindle Unlimited:
Read for free
If you have been long intrigued by Japanese cuisine, there's no chance you haven't heard about the legendary yakitori at least once!
There are two things that makes this dish so special. The first one is it's downright delicious taste, and the second is the strict "true Japanese street food" etiquette attached to it.
Guess what? You cannot just eat yakitori like "any" street food!
That said, it is pretty common for starters to have a search history plagued with questions like "why is it so?", "How do you eat yakitori the right way?" and "how is it served the proper way?" etc.
If you are one of them, you are at the right place!
Typically, there are three skewers, all of which are different in variety and flavored differently. The person eating yakitori is to start with the skewer that is least rich in flavor and work their way up. When served this way, yakitori is usually eaten as an appetizer.
10 Tips to Save a Bundle on Asian Ingredients!
Introducing our brand new FREE PDF guide: "Saving Secrets: Unveiling the Art of Saving Money on Asian Ingredients" It's your first newsletter email, so start saving today! 📚🧧
We'll only use your email address for our newsletter and respect your privacy
How is yakitori served?
In Japan, you will find a yakitori restaurant on practically every second street.
They are typically small spaces that are designed for takeout as yakitori is a portable food often eaten street style.
Since it's not really a delicacy, it's not confined to the strict Japanese culinary ethics in terms of serving; hence, it is served as seen fit by the seller.
Because yakitori is casual food, it is often enjoyed with beer or sake. The light flavors complement the alcohol well.
There are shops in Japan specifically devoted to selling yakitori. These shops are called yakitori-ya.
However, if you go to a yakitori-ya, there are some particular ways of serving yakitori for each restaurant.
For starters, the chicken organs and meat will always be on the kushi skewers, right off the charcoal grill (that's common everywhere, though).
You will be presented with a variety of chicken skewers with the meat parts of your choice.
Usually, it's three skewers a time, but you can up the number if you really want to kill your hunger.
The skewers will vary in terms of flavor intensity from each other. Usually, organs like the heart and liver are only brushed with salt to keep their natural flavor intact.
In contrast, other meat cuts like chicken wings, chicken thighs, liver, etc., are basted with soy sauce to give some intensity to their taste.
Most yakitori restaurants also serve some extra seasonings and spices with the skewers to give the dish complex flavors. But that's optional.
They also allow you to choose whether you want all the skewers seasoned with salt or with some savory yakitori sauce (which is not the same as teriyaki sauce).
Oh, and there's also receptacle to put the bamboo skewers in once you eat the meat of it.
Putting them on the dinner table is sure a rude thing to do, and is highly frowned upon by chefs in general.
Yakitori is also sold from yatai (Japanese street food stalls). These are the small street carts street vendors use to sell the product.
They are often found on heavily trafficked streets and will also be quite prevalent at festivals where yakitori is consumed.
Yakitori is also sold at sporting events and in food court areas.
So, although yakitori is mostly street food, it is also served at sit-down restaurants and can also be bought in grocery stores in vacuum-packed and canned varieties.
Find out here what special charcoal is used for grilling yakitori and where to buy it
How to eat yakitori
There's no super special etiquette for serving yakitori, and each restaurant has a somewhat different approach.
Having said that, there are certain things you need to keep in mind, some must-follow traditional eating methods the diners are bound to stick to for an authentic yakitori experience!
Eat from the skewer
The first and foremost among them would be to eat the chicken cuts straight from the bamboo skewer while they're still hot.
Though you could also use chopsticks for the purpose, it's usually considered insulting towards the chef. Not to mention, it's time consuming!
By doing so, you not only disrespect all the hard work the chef has put into the preparation of the dish but also make the meat cold, which ruins the whole flavor, and hence, the experience.
Eat in the right order
The second thing would be to eat the dish in proper order.
The best practice is to start from the lightly flavored skewers and then move up to the most intense flavored chicken pieces.
This will make your yakitori experience much more enjoyable, as it should be!
Return the bamboo skewers
Once you are done munching on your favorite pieces of yakitori chicken, you would like to act nice and put back all the bamboo skewers in the wooden bowl or receptacle.
If you don't, you will go against the traditions mentioned.
Try the dipping sauce
It is considered improper etiquette for them to put any seasonings on the yakitori. It is to be eaten precisely the way the chef prepared it.
However, most yakitori restaurants also offer dipping sauce with skewers to make the experience more delectable.
Some of the most common condiments with yakitori include shichimi togarashi, sansho pepper, wasabi, yuzukosho, and umeboshi paste.
Though you'll find one of the aforementioned condiments already on the table, be sure to order one if it's not there.
Also read: Is Yakitori Gluten-Free? Not all, watch out for the sauces!
Eating yakitori at a restaurant
Although yakitori is usually served to go for a street style experience, when it is served in a restaurant, there is a certain etiquette that should be followed.
In restaurants, yakitori is served with a few skewers on a plate.
Typically, there are three skewers all of which are different in variety.
They may be flavored differently or they may feature different types of chicken meat, or they may feature a meat that is not chicken at all.
The person eating the yakitori is to start with the skewer that is least rich in flavor and work their way up.
When served this way, yakitori is usually eaten as an appetizer. However, it can also be incorporated into a meal.
Chefs may serve it with other traditional Japanese sides such as noodles and rice. They may also serve a sample tray of various yakitori meats.
Home cooks who wish to make the meat for the rich flavor it provides will add it to pastas, salads and other dishes.
Here's how Torishin, the only yakitori restaurant with a Michelin star, does it:
What type of meat is yakitori made from?
Yakitori can be made using various parts of the chicken and the chicken can be prepared in different ways.
Here are some parts and preparations that are commonly used:
Chicken thigh
Gizzard
Breast meat
Chicken and spring onion
Chicken meatballs
Chicken skin grilled until crispy
Chicken wing
Chicken tail
Chicken small intestines
Chicken cartilage
Chicken heart
Chicken liver
Is yakitori always only made of chicken?
And yakitori isn't always made of chicken.
It can also be made from beef, pork or grilled vegetables. Mushroom is commonly used, although technically it isn't called yakitori anymore.
Vegetables like onion can also be alternated with the chicken to produce a type of skewer that is commonly recognized in American culture.
However, any skewered dish that is made of pieces of chicken is often called kushiyaki instead of yakitori.
Where to eat yakitori in Japan?
If you want to go to a fancy place and enjoy the dish in all its glory, the following are some of the most famous Yakitori places in Japan you need to check out now:
Ginza Torishige
Situated in Tokyo's top shopping district, Ginza Torishige is one of Japan's most famous and oldest Yakitori restaurants,
The restaurant offers one of the best Yakitori experiences in the whole country, along with other worth savoring dishes like their infamous grilled quail and dry curry.
Giza Torishige has two floors and about 80 seats that you will always find filled; Which is why I would highly recommend making reservation in advance.
Another noteworthy thing there is the way they serve sake. It is served in a silver sterling kettle which, according to diners, makes its taste much milder and more enjoyable.
The expected bill in Ginza Torishige for lunch is 1000 Yen, and 6000 Yen for dinner.
Bird Land Ginza
Bird Land Ginza is another infamous Japanese yakitori restaurant located in the Ginza district, just a few steps away from the Ginza Torishige.
What makes the yakitori of this restaurant so famous is their exceptional taste and the very specific type of chicken they cook, known as the "Okukuji-Shamo."
This is a one-of-a-kind chicken when it comes to taste and is locally raised in the Ibaraki prefecture under strict rules and standards.
In other words, it's the wagyu of chicken meat, rare and unique!
Nevertheless, only visit the restaurant if you have at least 10,000 Yen in your pockets.
Thanks to the 1-Michelin star status, it's a rather expensive restaurant, which is also why it landed second on my list.
Toriyama
Ok! If you don't really have a kink for some specific chicken part and are more than happy to explore, this yakitori restaurant is for you.
In other words, It is for the curious ones!
At Toritama, you will find every chicken cut used in a stellar yakitori dish. Plus, each cut is cooked differently, bringing the true flavors out of each skewer.
Another thing that makes this eatery one of my favorites is the easy and casual environment.
The place has 20 seats with jazz music playing in the background, which makes it a very peaceful and fun place to dine.
There are also vegetarian skewers on the menu if you want to bring in your vegetarian friends too!
Final words
Is yakitori a great street dish? Definitely! But is it like any other street dish? A solid no! Especially when it comes to eating it.
Like many cuisines where you can eat anything the way you like, eating yakitori requires staying stuck to the "true Japanese street dish" etiquettes.
Many people don't know that when they try yakitori for the first time, making their first experience quite unfulfilling while also annoying the local chefs.
To avoid this, I tried to share everything you need to know about how yakitori is served and eaten.
Now what I need from you is to stick to what we just went through, and you will have one of the best Japanese food experiences of your life, hands down!
Not able to visit Japan soon? Here's how you make your own traditional yakitori at home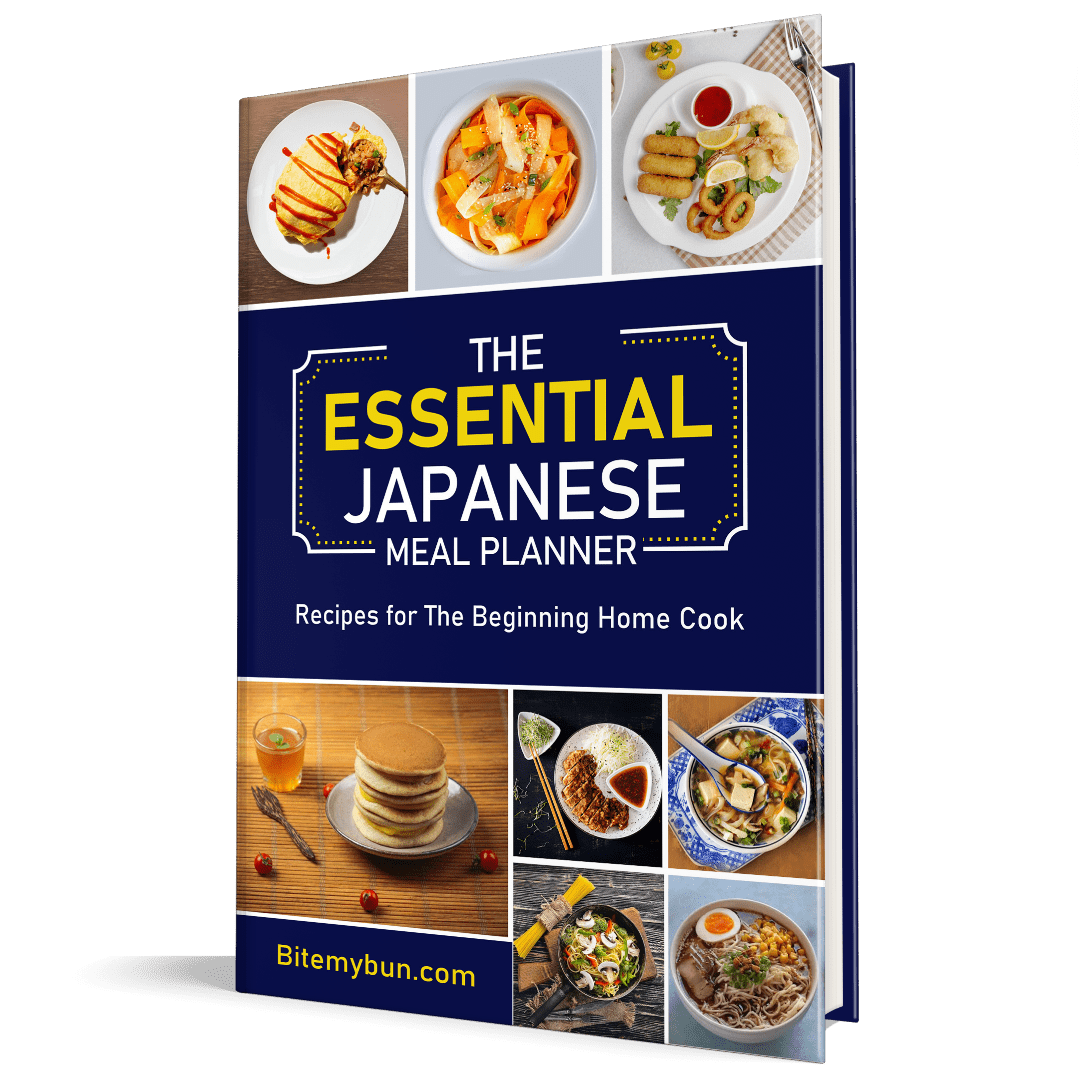 Check out our new cookbook
Bitemybun's family recipes with complete meal planner and recipe guide.
Try it out for free with Kindle Unlimited:
Read for free
Joost Nusselder, the founder of Bite My Bun is a content marketer, dad and loves trying out new food with Japanese food at the heart of his passion, and together with his team he's been creating in-depth blog articles since 2016 to help loyal readers with recipes and cooking tips.