How to make yakitori at home | Recipe + cooking tips
I love creating free content full of tips for my readers, you. I don't accept paid sponsorships, my opinion is my own, but if you find my recommendations helpful and you end up buying something you like through one of my links, I could earn a commission at no extra cost to you.
Learn more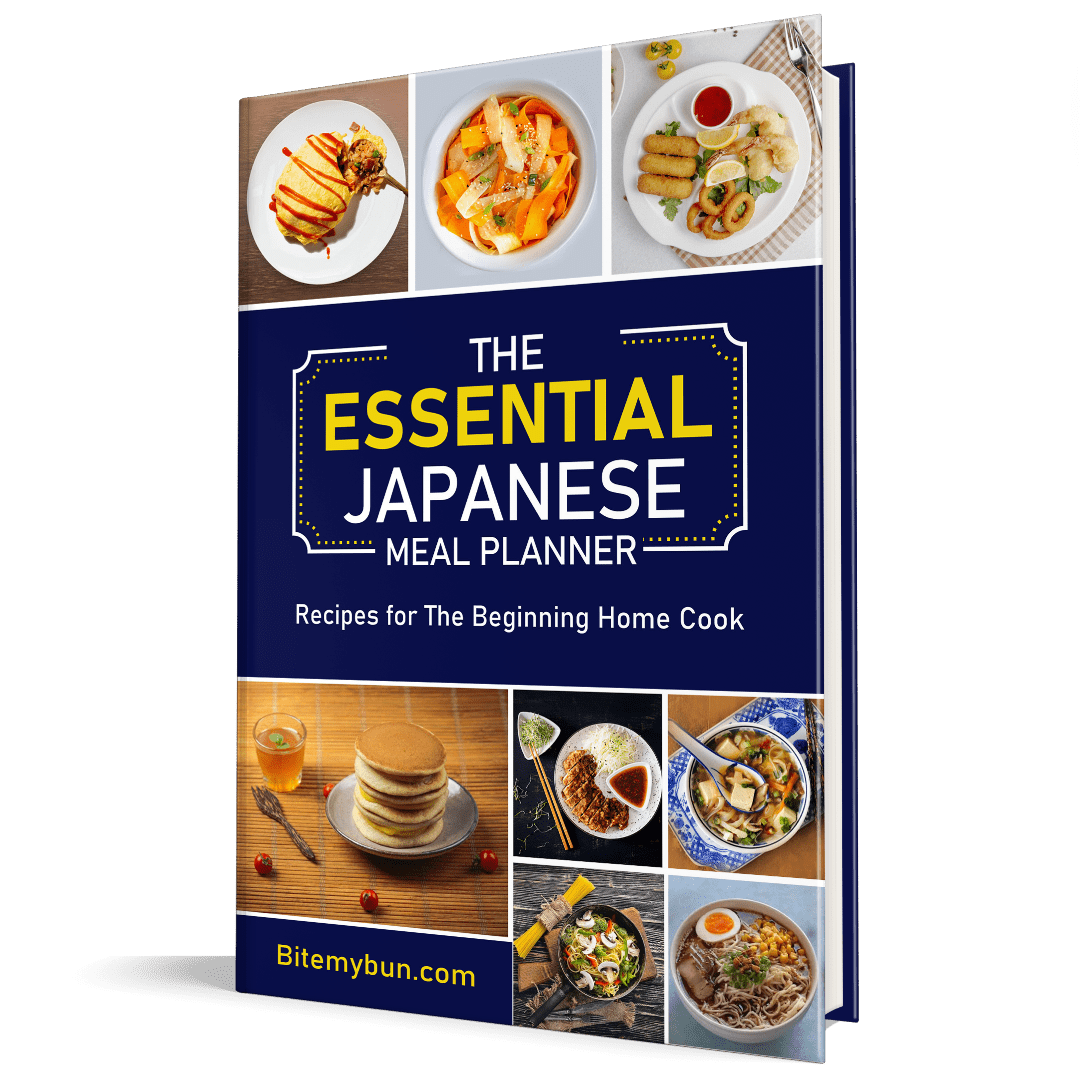 Check out our new cookbook
Bitemybun's family recipes with complete meal planner and recipe guide.
Try it out for free with Kindle Unlimited:
Read for free
There are two things that I love about Japan. First, their culture, and second, their cuisine.
While Japanese cuisine is famous for its exotic delicacies and expensive dishes, the country also has a lot of delicious recipes that appeal to the common folk.
One of those is, of course, the legendary yakitori. I wouldn't be wrong if I called it the poster boy of Japanese street food.
And the fact that everyone can buy and make it makes it even more amazing.
In this article, I will walk you through some general steps about making yakitori.
The first steps include getting the right grill and making your skewers using the best chicken parts (most parts of the chicken work!). Then have your yakitori sauce ready and grill the skewers until the chicken gets that signature crispy and brown finish.
I will also share a delicious recipe that you can count on any day when your tastebuds crave some savory-sweet, smokey goodness.
10 Tips to Save a Bundle on Asian Ingredients!
Introducing our brand new FREE PDF guide: "Saving Secrets: Unveiling the Art of Saving Money on Asian Ingredients" It's your first newsletter email, so start saving today! 📚🧧
We'll only use your email address for our newsletter and respect your privacy
Make your own yakitori at home
Let's start with the basic accessories and tools you need to make this delicious skewered dish yourself.
Find a great grill
Yakitori is best made on an indoor tabletop yakitori grill. It is the most important yakitori accessory.
Luckily, the advancement in technology has made it possible to have tabletop yakitori grill options.
This allows you to comfortably enjoy this Japanese delicacy at home without having to visit Japan.
Most of these tabletop yakitori grills aren't costly and are portable, which means you can move them around your home.
Also, they can be an amazing addition to your existing traditional grill since they won't take up a lot of your space.
Making delicious yakitori requires both skill and the right equipment. Once you get your charcoal grill, the next step is making tasty yakitori dishes.
Check out this video from Iccocook on YouTube on making yakitori at home to give you an idea of the process:
Chicken parts you can use to make yakitori
To make yakitori, first of all, you need to figure out which parts of the chicken you can use for the dish.
Well, here's the good news! It's every part!
Yes, from boneless skinless chicken thighs to chicken hearts or liver, yakitori is a dish that uses every single part you can find in a chicken's body.
To make my point more elaborate, the following are all the enlisted parts you can put onto your skewers and enjoy your favorite dish:
Liver
Gizzard
Heart
Wings
Thigh
Breast
Tenders
Skin
Tail
Cartilage
I explain all the 16(!) different types of yakitori and the chicken parts used here.
What's even more interesting? If you don't have chicken at home (which is highly unlikely), you can make yakitori from non-chicken ingredients, following the same simple recipe.
Some great non-chicken skewers you can make include skewered shiitake mushrooms, asparagus, cherry tomatoes, shishito peppers, and even enoki mushrooms wrapped in bacon.
Some people call skewered food that is not chicken kushiyaki
Seasoning or sauce? Which one's better?
Next, choose the right sauce for your skewers. Most restaurants offer 2 types of seasoning or sauce: shio and tare.
Shio is just salt. Many people prefer to season the meat with salt only because it allows the meat's flavors to come through.
This is especially tasty with innards, so you can taste them properly.
If you want a classic yakitori sauce, try tare.
Tare is a special sauce made from mirin, soy sauce, sake, and brown sugar. It has a sweet and savory flavor, perfect for dipping your meat. 
You could also use teriyaki sauce if you don't have mirin.
Both have similar textures, however, you will find teriyaki sauce to be a little more umami and salty-ish, which can alter the true taste of the dish.
Bamboo skewers or steel skewers?
Bamboo skewers are considered to be the best. These are called teppo Kushi in Japanese.
This type of skewer is different because it has a tapered end to make it easy to turn.
To prevent the skewers from catching fire while grilling, you'll need to soak them in water 20 minutes before grilling.
Although the bamboo skewers are true to the traditional method of making yakitori, they are non-reusable once charred with all the heat.
This means you'll have to dispose of them and buy a new pack each time you make the dish.
A more economical, less wasteful, and practical option for the home recipe would be getting steel skewers.
Yes, I know you will be deviating from the traditional way of serving the dish, but hey, you'll make way less waste.
No one will judge you; you aren't running a Michelin star restaurant!
However, as always, the decision stands with you. If you are trying the recipe for the first time and want to go all-traditional, then wood skewers are okay.
But if you plan to make yakitori several times a month, I recommend steel skewers.
Find out if yakitori is gluten-free (hint: watch out for some of the sauces!)
Which charcoal to use for Yakitori?
If you want to stay true to the authentic yakitori recipe, having binchotan charcoal is indispensable.
The use of this specific charcoal has myriad reasons, both in terms of the dish's preparation and its general history.
Binchotan coal is considered the "world's cleanest coal," meaning it has no flavor, odor, or smoke and burns at almost 1800 degrees for 6 hours at the least.
Another interesting thing about this coal is that the heat generated by it penetrates the meat deep enough, cooking it evenly from within instead of just the exterior.
However, the problem is that this coal is costly and quite a rarity in markets outside Japan (though you can find it online). Thus, having an alternative is inevitable.
Luckily, there are a bunch of different and affordable coals you can use to make yakitori. The top choice for me would be Thaan coal.
It burns crazy hot just like binchotan, won't break up in the box, and provides a consistent temperature for a longer duration.
Besides, it's the closest thing to binchotan, just at an affordable price to fit your party budget.
How to cook perfect yakitori every time
Making perfect chicken skewers is a highly technical task; even more when you are trying yakitori.
Since the dish uses minimal ingredients, the only thing that is going to decide how nice tasting your dish comes out is your technique.
In fact, you'll be shocked to know that that's the only thing Japanese yakitori masters spend years learning!
However, where you cannot make a yakitori that tastes exactly like a traditional Japanese grilled chicken you tasted somewhere in an izakaya, the following are some great tips that can get the taste closer to it, and make your efforts worthwhile.
Cut the chicken into evenly sized pieces
Always cut the chicken thighs into even-sized, thin strips.
It will ensure that the heat arising from coals is spread evenly across the meat, ensuring a thoroughly grilled chicken meat that tastes delicious.
Soak the bamboo skewers
Soak the bamboo skewers 20 minutes before your grilling.
Since presentation is one of the most important parts of Japanese cuisine, moist skewers will prevent them from burning.
Guess what, it not only has to taste delicious but look delicious too!
Of course, if you are using metal skewers, you can skip this step.
Be patient with glazing
Never ever glaze the chicken skewers with yakitori sauce until they are at least 80% cooked.
Since the tare or yakitori sauce contains sugar, glazing the meat too soon will result in burning the sauce, resulting in a very undesirable, bitter taste.
Don't move the skewers around too much
When cooking, avoid moving around or rotating the skewers.
The best practice is to let one side of the meat get that beautiful brown color, and then change the side to cook the other half.
It will not only ensure an even cook but also give the chicken meat that slightly charred color specific to yakitori.
Give it one last dip
Once the chicken meat is perfectly grilled, you would like to give it a dip in the sauce to grab that much-needed extra flavor.
However, I wouldn't recommend it for organs though. They are better off with their original taste.
Delicious yakitori recipe
Yakitori is often served as a main course but can also be eaten as a snack. The skewers can be flavored with various seasonings, such as salt, pepper, and sesame seeds, and can be dipped in a soy sauce and sake mixture called tare. The tare comprises soy sauce, water, sake, and mirin, which are all combined and boiled until the sugar is dissolved. Once the skewers are cooked, they can be served with a sprinkle of green onions and sesame seeds.
Ingredients  
Skewers
1 1/4

pounds

of chicken meat

bite-sized pieces

Salt and pepper to taste

1

tablespoon

of vegetable/olive oil

1

teaspoon

of sesame seeds

1

tablespoon

of sliced green onions
Sauce
1/4

cups

soy sauce

1/2

cup

water

1/4

cup

sake

1/2

cup

mirin

2

tsp

of brown sugar
Instructions 
Sauce
Mix all the sauce ingredients and place the mixture over medium heat in a small pot.

Keep stirring for about 5 minutes, or until the sugar is dissolved.

Once the sugar dissolves, turn the heat up and bring the mixture to boiling.

Mix about 2 tsp of corn starch with a couple of tablespoons of cold water and add it to the boiling sauce.

Keep the sauce boiling until it attains a thick consistency.
Skewers
Thread the chicken meat pieces into bamboo skewers.

Then, brush some olive/vegetable oil on the chicken skewers and season them with salt and pepper.

Preheat the charcoal grill to medium heat. Cook the chicken for 5 minutes per side.

Brush tare sauce on it, and heat it for 2 minutes more on each side. To add more flavor, brush it again, and cook for one minute per side.

After the chicken is perfectly cooked, give it a dip in the sauce. Sprinkle some sesame seeds and green onions on the skewers, and serve.
How do you eat yakitori?
By now, you probably know how to make the best yakitori dishes and the right grill to use when grilling.
So now, the question is how best do you eat your yakitori dishes?
You can eat it after work, serve it at your backyard party, or eat it as a snack to kill your hunger between meals.
You can also eat it as a main course when you are really in a mood for going a bit rogue against your daily eating routines.
Since they're made to order, you can start by ordering small bits first rather than doing huge chunks all at once.
When the dishes finally land on your plate, you should start by eating the lightly seasoned dishes first and then increase the flavors as you go.
This way, you'll be able to have the best yakitori experience!
It's always advisable to bite the meat while it's still on the skewer.
The amount of effort that's been put into making the yakitori dish is enormous.
And this is why the taste is even better when you eat the meat while it's still on the skewer!
Also find out what is best to serve with yakitori to make it a complete meal
FAQs
Can I use chopsticks to eat yakitori?
You can use chopsticks to remove the meat from the skewers if you aren't comfortable eating it on the skewer.
So yes, you can use chopsticks to avoid messy eating. 
But keep in mind, it is often considered a bit disrespectful towards the chef in traditional settings due to all the efforts he puts in making skewers.
Most restaurants usually give you a small cup to place used skewers in. In case you can't find the cup, it's always good to ask for one.
What goes best with yakitori?
Traditionally, yakitori is served with a cold glass of beer in a traditional yakitori restaurant.
Since it's a budget dish and common folk eat it as an afterword snack, similar to yaki onigiri, beer goes pretty well with it after a hectic day.
Since you'll be serving it at home, you could also use some yakitori sauce, or teriyaki sauce for the sake to enhance the dish's flavor.
Can you reuse binchotan charcoal?
If you're careful, then yes, you can reuse binchotan charcoal.
This is great news because this charcoal is very expensive when compared to other BBQ woods and charcoals. 
How do you reuse binchotan charcoal?
You can reuse the charcoal a few times if you submerge the hot coals in cold water as soon as you take them out of the grill.
Let them soak a bit then dry them for at least 24 hours, or until completely dry. Keep in mind that they burn well when reused. 
Conclusion
Yakitori is one of the most delicious grilled chicken recipes anyone can afford to eat or prepare at home.
Despite minimal ingredients, it has a burst of flavors that is nothing less than a treat for your tastebuds.
Moreover, it's low on calories and pretty healthy to eat for everyone.
In this article, we went through all the nitty-gritty of making this amazingly delicious dish, along with a finger-licking recipe that you won't get enough of every time you try it.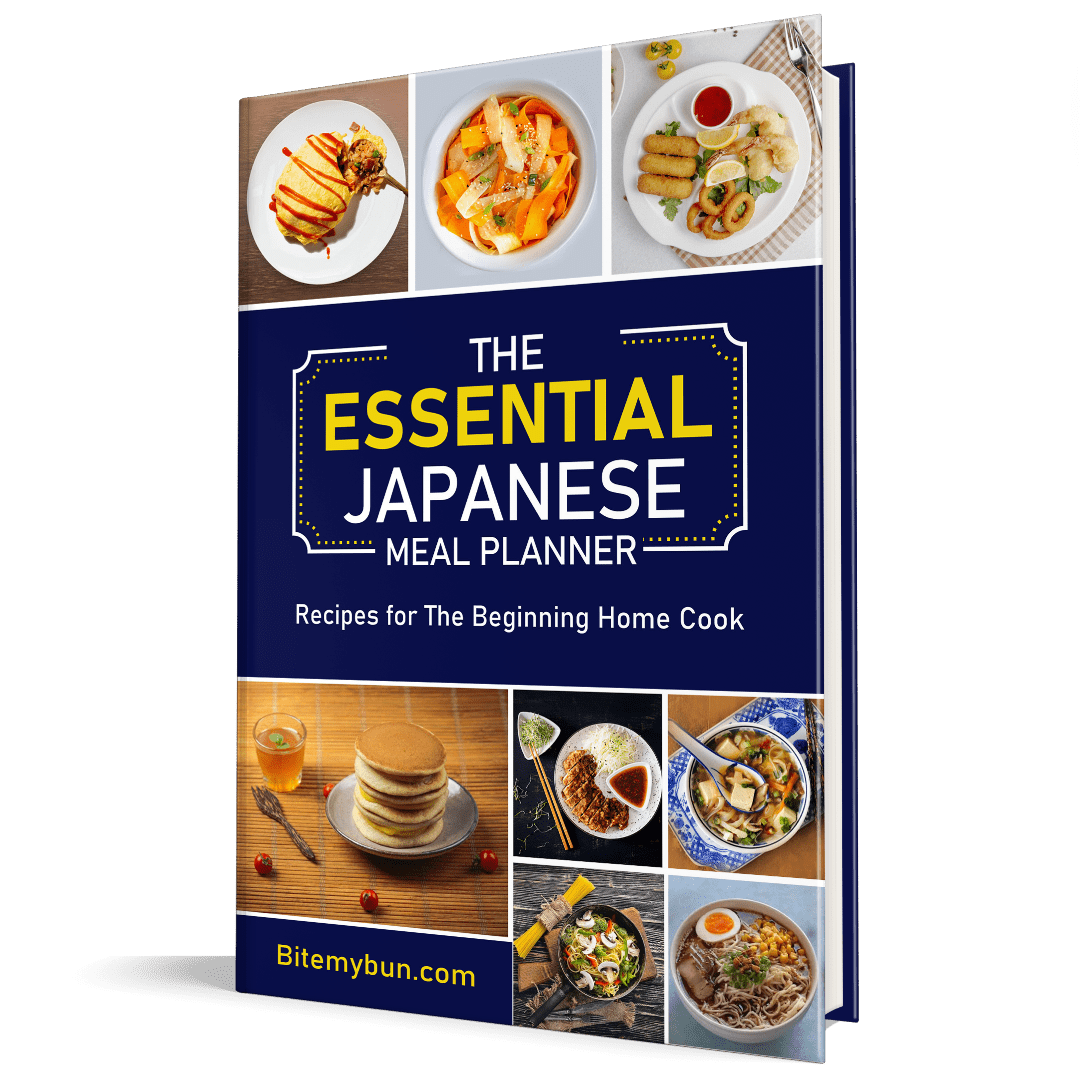 Check out our new cookbook
Bitemybun's family recipes with complete meal planner and recipe guide.
Try it out for free with Kindle Unlimited:
Read for free
Joost Nusselder, the founder of Bite My Bun is a content marketer, dad and loves trying out new food with Japanese food at the heart of his passion, and together with his team he's been creating in-depth blog articles since 2016 to help loyal readers with recipes and cooking tips.