I love creating free content full of tips for my readers, you. I don't accept paid sponsorships, my opinion is my own, but if you find my recommendations helpful and you end up buying something you like through one of my links, I could earn a commission at no extra cost to you.
Learn more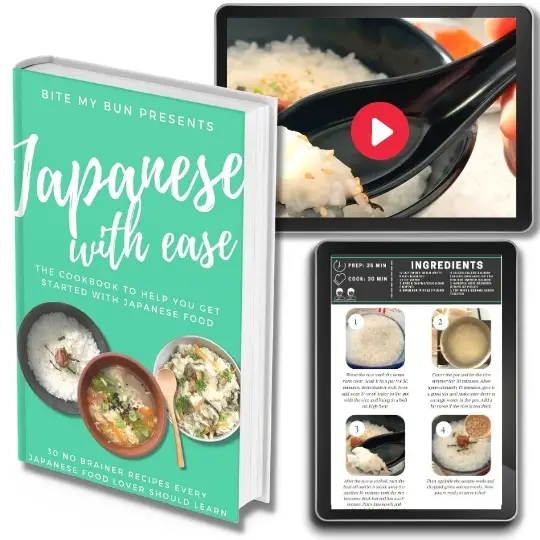 Ever had trouble finding Japanese recipes that were easy to make?
We now have "cooking Japanese with ease", our full recipe book and video course with step-by-step tutorials on your favorite recipes.
If you're making a recipe that calls for ponzu sauce and you don't have any, or you don't have the ingredients to whip up your own, here are a few worthwhile substitutes.
Ponzu Sauce is an all-purpose concoction that will add life and taste to many foods.
Made from citrus juice (traditionally an Asian citrus variety known as Yuzu in Japan), rice vinegar, mirin (which brings in sweetness), soy sauce or tamari. Use it as marinade for dip as well as to dip your salad or for putting on top of it.
You're aiming for a citrus and salty taste when looking at ponzu substitutes, because it's a sauce based on citrus from the yuzu fruit. Lemon or lime juice along with soy sauce or Worcestershire sauce are excellent substitutes, and my favorite is a spicy Thai sauce called Nam prik pla.
Ponzu Sauce is a Japanese seasoning sauce typically served with sushi, shubu-shabu or other Japanese favorites.
It provides a complex but mild taste profile displaying sweet sweetness bitterness and umami.
Best ponzu substitutes
Ponzu sauce is an extremely unique sauce with unique ingredients. It is commonly used a seasoning for fish or other marine food products or simply made into marinades.
Let me provide a list of good substitutes for it if you don't have any, so you can still get a similar taste.
Nam prik pla
Nam prik pla is a Thai condiment made with fish sauce, citrus juice, and hot chilis.
Even though the hot chilis make it much spicier than ponzu, the fish sauce and citrus juice tick the right boxes. So you may want to use this as a sort of spicy ponzu.
It isn't very authentic, but if you like a bit of spice in your dishes, and I do because I love Thai and Korean food almost as much as I love Japanese, then Nam prik is a great substitute in a lot of dishes that call for a bit of ponzu sauce.
Prik nam pla, more commonly called Thailand sauce is an absolute staple of Thai cuisine. It is very versatile and can be used on all kinds of things!
Fantastic for all seafoods. Great to liven up the taste of meat dishes or as a great dip for Spring Rolls or skewers. Fresh lemon juice adds sour sweetness and a little sugar helps with sweetness.
So we add some garlic to make it aromatic, we also add an ingredient for garlic which makes it aromatic and more flavorful. The taste mix in Thai food balances salty sour sweet spice and sweet.
The brand I'd go for is this Nam Prik chili sauce:
Make your own "close enough" ponzu sauce
In Japan ponzu sauce is mostly produced from scratch with fresh versions widely rated superior to bottled versions.
Mirin is the traditionally sourced method of the wine component though some recipes may use sake or a combination of mirin with sake.
Bonito flakes can sometimes be replaced by dashi. The traditional citrus in the sauce is yuzu, but it is not always found in Western countries.
Close enough is using soy sauce with a citrus fruit, lemon is great but combining grapefruit with lemon juice is just perfect to recreate the taste.
Easy ponzu sauce substitute
Here's an easy homemade ponzo sauce recipe that's good enough to use as a substitute.
Ingredients  
½

cup

soy sauce

the salty kind, not the sweet

½

cup

lemon juice

1

tsp

grapefruit juice

optional, though it does help get close to ponzu sauce

1

tbsp

sugar

1

tsp

worcestershire sauce

optional, though it does help get close to ponzu sauce
Instructions 
Normally, you would add kombu and bonito flakes and let those all sit together in a refrigerator for 24 hours or up to a week. But we're here to make an easy version so just mix all of the ingredients together in a bowl.

Use immediately or store. To be safe, ponzu can be stored for one month. But if you keep it away from water, you may be able to store it for 6 – 12 months.
Nutrition
Calories:
37
kcal
Carbohydrates:
7
g
Protein:
3
g
Fat:
1
g
Saturated Fat:
1
g
Polyunsaturated Fat:
1
g
Monounsaturated Fat:
1
g
Sodium:
1635
mg
Potassium:
107
mg
Fiber:
1
g
Sugar:
5
g
Vitamin A:
3
IU
Vitamin C:
12
mg
Calcium:
9
mg
Iron:
1
mg
Worcestershire sauce
Worcestershire sauce is probably the best ponzu substitute. It contains tamarind and anchovies, which provide a taste that's similar to that of the citrus juice and bonito flakes.
Some even say that Worcestershire sauce was made to replicate ponzu!
The only drawback is that Worcestershire sauce doesn't quite have that light, clean taste that comes from ponzu's distinct spices.
The easiest to find product closest to Ponzu sauce in taste profile is Worcestershire sauce. It contains tamarind and anchovies replicating lemon flavor and bonito flakes.
The major drawback is that these spices tend to distract from the extremely clean and gentle taste of the real ponzu sauce but the main ingredients are similar.
Some have theorized that the similarity is not accidental and that the Worcesterhire Sauce was an attempt to copy the tastes of Asian seasonings instead of trying to import their sauses.
Worcesteringshire sauce is widely available in virtually all major parts of world.
Shoyu
Shoyu is Japanese soy sauce. Both shoyu and soy sauce can work as a substitute for ponzu, but shoyu can get you closer to the taste you're looking for.
To make up for the fact that shoyu doesn't have that same citrusy acidic taste ponzu does, you may want to add some lemon juice.
Conclusion
The best replacement for sauce is anything similar with the same sauce. We will look at many substitutes and even how to create and use them.
Ponzu sauce is relatively rare in other regions outside Japan and other Asian countries. It is also difficult to find a sauce with the type of quality you want.
Aficionados should find a better substitute. Maybe your taste is less appealing than certain components. If you need to change your taste, you might use some substitutes.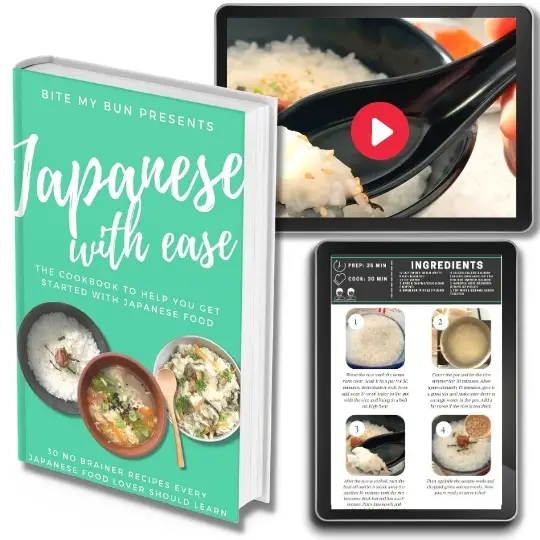 Ever had trouble finding Japanese recipes that were easy to make?
We now have "cooking Japanese with ease", our full recipe book and video course with step-by-step tutorials on your favorite recipes.
Joost Nusselder, the founder of Bite My Bun is a content marketer, dad and loves trying out new food with Japanese food at the heart of his passion, and together with his team he's been creating in-depth blog articles since 2016 to help loyal readers with recipes and cooking tips.