4 Best fish bone pliers & tweezers: Make your seafood preparation easier
I love creating free content full of tips for my readers, you. I don't accept paid sponsorships, my opinion is my own, but if you find my recommendations helpful and you end up buying something you like through one of my links, I could earn a commission at no extra cost to you.
Learn more
Fishbones can be a hazard if swallowed, and biting into a fishbone while enjoying your beautifully prepared meal can ruin the whole experience.
That's why professional chefs and home cooks worldwide use fish bone pliers or tweezers to ensure all bones are carefully removed.
While you can buy lovey fish fillets from the store, many prefer to purchase whole, fresh fish and do the filleting themselves.
This is where a good pair of fishbone pliers or tweezers come in handy.
Yes, you can 'make do' by using your fingers to pull the bones out, or a sharp knife, but this ultimately leads to damaging the delicate flesh of the fish.
Eating fish has many benefits. Fish is a highly healthy protein. Salmon contains omega-3 fatty acids that support heart health, among other things.
There are several ways to make preparing fish as enjoyable as eating fish.
Using fish bone pliers or tweezers to remove those tiny pin-needle bones is the best way to ensure your guests will enjoy a delicious, hazard-free meal.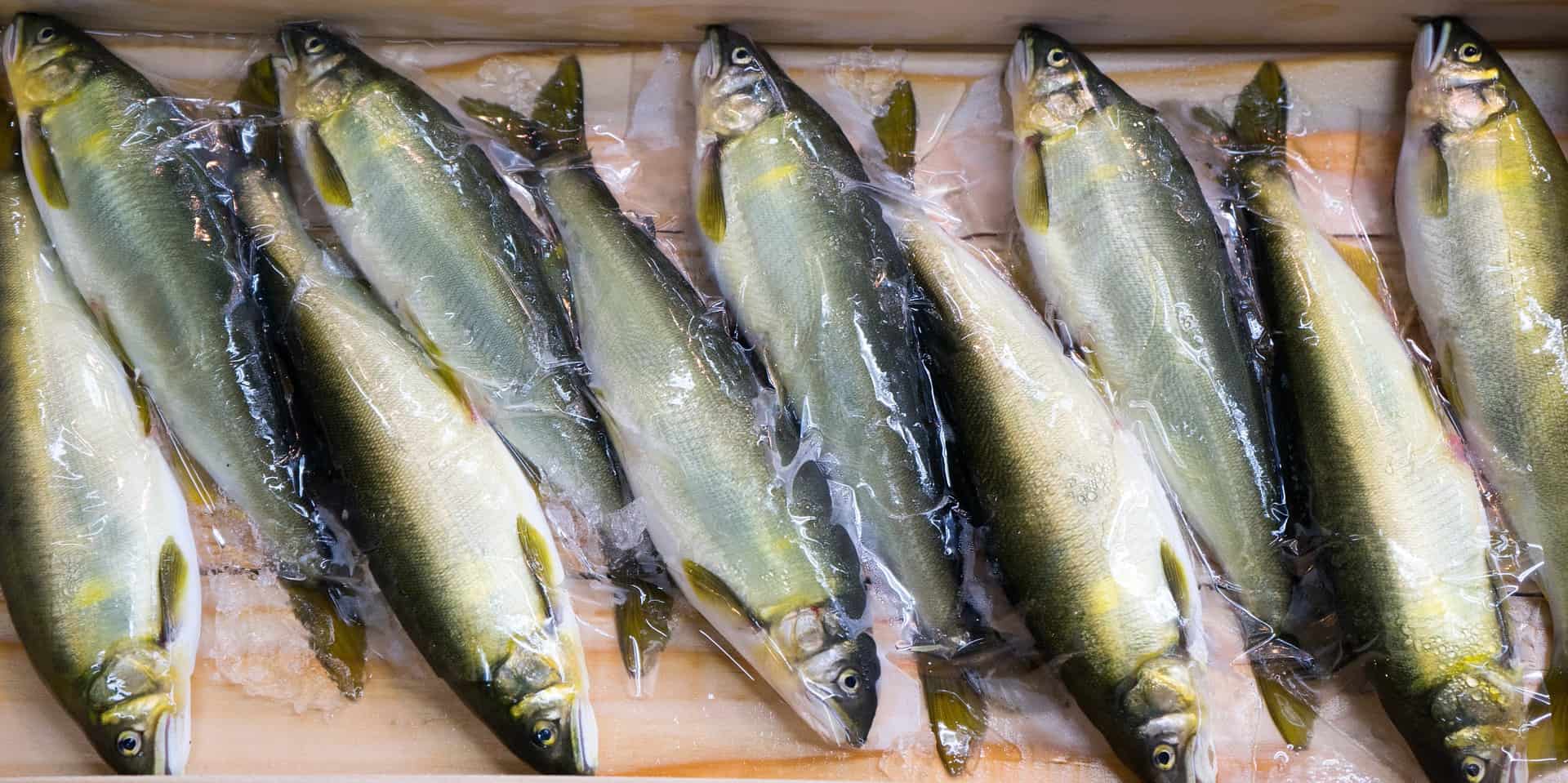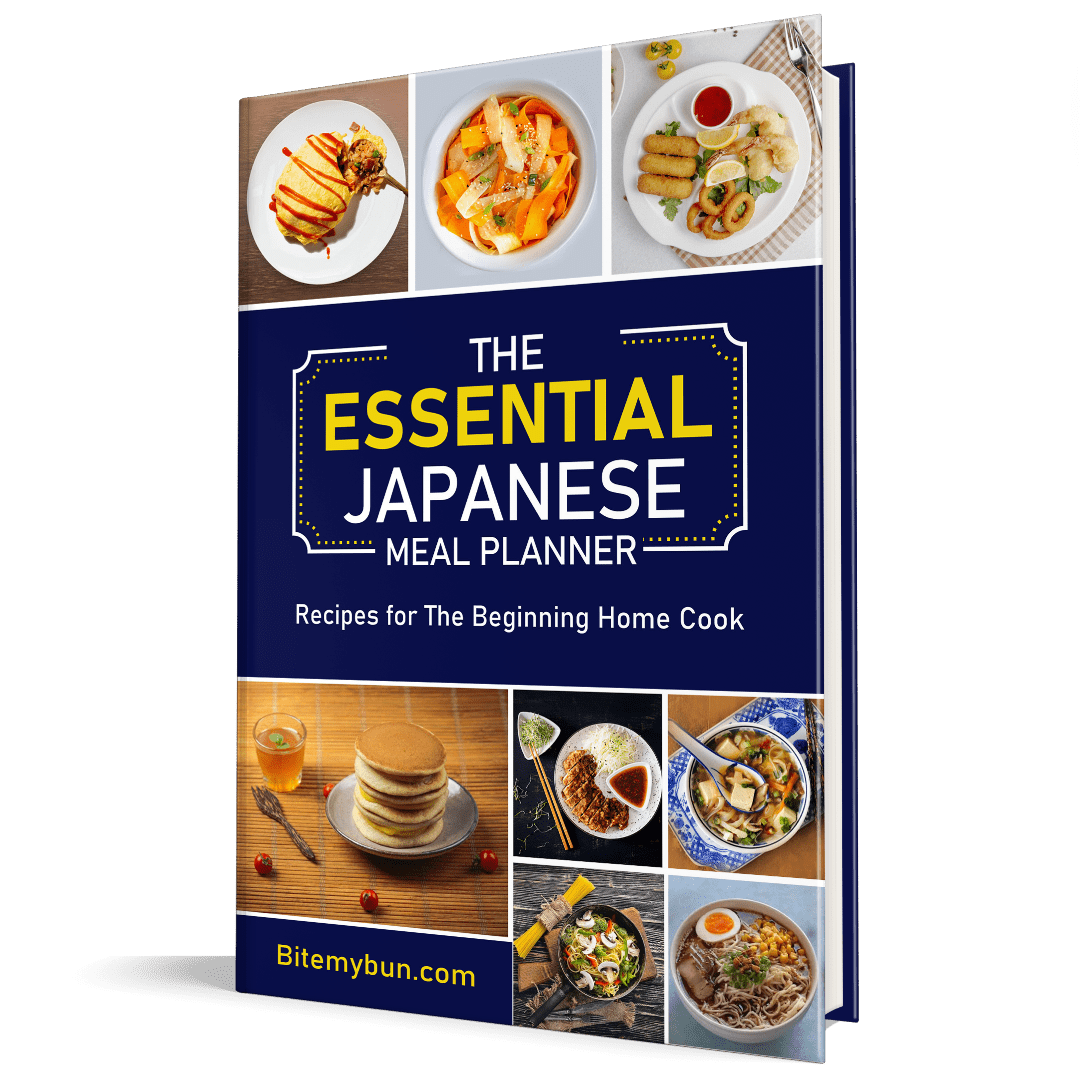 Check out our new cookbook
Bitemybun's family recipes with complete meal planner and recipe guide.
Try it out for free with Kindle Unlimited:
Read for free
What's the difference between fish bone pliers and fish bone tweezers?
Both are incredibly effective at removing large and small bones embedded in fish, so it's a matter of preference.
Fish bone pliers are shaped like pliers from the hardware store. They have long, thin 'noses' like a pair of long-nosed pliers and can help you grip and pull the bones out of the flesh of the fish.
Fish bone tweezers are shaped like larger versions of beauty tweezers that one would use to pluck eyebrows. They are usually made of stainless steel and the ends are coated in silicone for extra grip.
It's up to you to choose which one suits your needs best.
My top choice would be these machine washable stainless steel pliers from Chef's Trade because of their sturdiness and ease of cleaning once you're done.
The fish bone pliers from Chef's Trade are at the top of my list, but there are other options that I've researched that you may prefer.
In this video from Howcast you can see how to use them:
Also read: the five best Teppanyaki grills to grill your fish
Let's check out the best fish bone pliers and the best fish bone tweezers real quick and then get into a more detailed look at each of these:
Fish bone pliers & tweezers buyer's guide
What should you look for when you are in the market for a new pair of fish bone pliers or tweezers? Here are my top tips for buyers:
Grip
Some of the bones in fish can be embedded far into the flesh of the fish. This means that you will need to pull fairly hard to remove them.
Your fish bone pliers or fish bone tweezers should offer good grips for you to hold onto. Many of the pliers on the market have silicone handles to aid in grip.
Durability
These pliers and tweezers need to be durable. They are going to be used in a wet environment. Using them with fresh fish means that the tools will be exposed to moisture.
You will also want to be able to put them straight into the dishwasher after use to ensure that your kitchen doesn't have that 'fishy smell' after you've prepared the meal.
Tweezers or pliers?
This is a matter of personal preference. Some people prefer their fish bone removal tools to be shaped like pliers, as the handles offer extra grip strength.
However, some chefs prefer to use the tweezer-shaped tools. Choose whichever type suits your needs best.
Price
As with all kitchen tools, price is a consideration.
You don't want to spend a fortune on something that you're not going to be using every day, but at the same time, you need to invest in a quality item that won't rust and has been ergonomically designed for efficiency.
Always check the quality of the steel – make sure it is stainless steel. You may pay a little extra for this, but it is worth it for the durability of the product.
Best fish bone pliers reviewed
Home chefs and professional chefs who are serious about ensuring the safety of their seafood use fishbone pliers and tweezers to remove unwanted bones from the meals they prepare.
I've tried and tested a few of the options available, and I've shared my results below.
If you're in the market for a new pair of quality fish bone pliers or tweezers, I'm sure this guide will help you make an informed choice.
Best dishwasher safe fish bone pliers: Chef's Trade
These fish bone pliers will make the work of removing the bones very easy, and you will do it within the shortest time possible.
The pliers made out of a strong and premium quality material, which makes them durable.
With the Chef's Trade fish bone pliers, you will be able to remove both small and large fish bones with ease. I also love that they are dishwasher safe, so once you're done using them you can just pop them in the dishwasher.
This is a high-quality kitchen tool, which is ideal for household use, as well as professional chefs.
In my opinion, these are the best fish bone pliers on the market at the moment and I have them in my personal kitchen at home.
Notable features
Dishwasher safe – if you have ever cooked fish, you know that cleaning the fish, cooking it, and cleaning up after the meal can be tedious. Especially if you don't want your kitchen to have that 'fishy smell' afterwards. The best way is to pop everything in the dishwasher as soon as possible. These pliers are dishwasher safe, ensuring that you save time on the clean-up after preparing your scrumptious fish dish.
No more scales and bones in your fish – we should all be eating more fish as they are full of healthy vitamins and minerals as well as healthy omegas and fatty acids. However, one challenge that many people face before getting all these benefits is removing the bones and scales from the fish. These fish bone pliers will make your work easier and effortless, and you will be able to enjoy your fish.
Comfortable and non-slip grip – the fish bone pliers are handcrafted by expert artisans from Pakistan. The pliers have handles with an ergonomic design, which allows you to enjoy a comfortable and non-slip grip.
Clean fish of different sizes and shapes – regardless of whether you like saltwater fish like Mahi, salmon or swordfish, or freshwater fish like bass, crappie, or trout, these pliers can debone any of these fish with little or no effort.
Fish bone pliers with the best grip: Asahi Industry
Many people end up damaging their fish when they try removing the small bones. However, this is not the case with this Asahi Fish bone tweezers.
While shaped like pliers, these are a 'hybrid' design that features the best of both tweezers and pliers. The larger handles offer great grip, while the tweezer-like narrow tip ensures less damage to the delicate flesh of the fish.
One thing you love about these tweezers or needle-nose pliers is that they have a precise and curved biting tip, something you will not find in any other product.
This means you will have the perfect tool that you will need to debone your fish without causing any damage to it.
With a non-slip and ergonomic designed handle, as well as a spring between its handles, this pair of fish bone pliers will make your work seamless, especially when doing repetitive work.
Notable features
Easy to use – The Asahi fish bone tweezers are extremely easy to use. The hybrid design merges the best of tweezers and pliers into one item, allowing you to have a firm grip of the bones, and to remove them easily.
High-quality material – The tweezers are made out of a top-quality stainless-steel material, which is easy to clean. In addition to this, the handle has a non-slip and ergonomic design making deboning an easy task.
Unique tip – An exciting feature of the tweezers is the uniquely designed tip, which is curved and allows one to push down the flesh and also makes it easy to debone the fish, without damaging its flesh.
Ergonomic design – A comfortable design, which features a spring between the handles. This makes it easier to use the pliers, especially if you are doing repetitive work. Instead of having to open them yourself, the spring automatically opens the pair of tweezers, so all you have to do is squeeze to close them around the unwanted bones.
Perfect for professionals or home cooks – This can be an excellent gift for your friend, and even a professional chef.
The Asahi Stainless, Fish Bone Tweezers feature a precise, and curved biting tip, which is rare to find than other fish bone pliers or tweezers.
Many people who have used these pliers have given them lots of praise since they don't damage the flesh during the deboning process.
Check out prices and availability here
Most durable fish bone tweezers: Rosle Stainless Steel
Sometimes the simple way is the most effective way. These high-quality stainless steel fish bone tongs/tweezers are very simply designed, but with efficiency and effectiveness in mind.
Not only are they great at removing fish bones, they can also be used as kitchen tongs to grip and flip bacon, and other items on a pan (just be careful not to let them heat up too much!)
The tip of the Rosle fish bone tongs has a flat, wide edge with grooves in it to improve grip. They are also dishwasher safe, so your clean up will be quick and easy.
If you're a fan of tweezer-style fish bone removers, then this is definitely my suggestion for you.
Notable features
Great grips – The flat, wide grips of the fishbone tongs with their grooved ridges get hold of fish bones of all sizes without breaking them
Well-balanced – These fish bone tweezers are comfortable to handle due to the well-balanced flexibility
Ideal for a number of kitchen food preparations – You can prepare seafood and shellfish with these tweezers, as well as use them as a pair of kitchen tongs.
Top-quality, durable – Dishwasher safe; made of 18/10 stainless steel
Best fish bone pliers for salmon: WIN-WARE
This is a fantastic pair of fish bone pliers that you will need in your kitchen for pulling and removing pesky bones from fish.
While it is one of the more expensive tools on this list, it is an extremely high-quality item, and well worth the investment.
My only concern is that the nose of the pliers is fairly large, and so may damage the flesh of fish with very small bones that you have to dig out.
This set of pliers will, however, work extremely well with salmon which tends to have more larger bones for removal.
Notable features
A robust and efficient design
Straight and stainless steel blade
Drop-in coil seating
Swivel recliner
Padded back and arms
High-quality material
Hardened and tempered teeth
How do you remove pesky bones from fish using fish bone pliers?
Step 1: Locate the bones
Start by laying the raw fish fillet skin-side down, and you need to ensure that you are working on a flat surface.
With your fingertips, feel the length of the fillet.
You will notice that the pin bones are mostly found on the thickest part of the fillet, and they spread towards the middle of the fillet.
It is essential to understand that the pin bones hold the muscles of the fish cross-wise, and you should expect to feel the tips of the bones.
In addition, the bones are evenly spaced, each bone a few inches from the other.
When removing the bones, you will find that they become bigger as you proceed towards the head of the fish.
In the event that you don't find any pin bone, don't be worried since come sellers usually remove the bones before selling the fish.
Read more: Hibachi Chefs tools to make your cooking easier
Step 2: Hold the tip of pin bone
Once you locate the bone, you need to gently press the flesh next to the top, to allow the bone to poke about the surface slightly.
Now, grab the exposed tip using your fish bone pliers.
Step 3: Gently remove the bone
You should expect to feel a bit of resistance when you first grip the bone. But hold tight! You shouldn't let go of the bone.
What you need to do is to make sure that you pull out the bone firmly and in a smooth motion.
It's important to note that fish bones tend to be angled slightly towards the head of the fish—so you need to pull up and sideways too.
Step 4: Repeat the process for the remaining pin bones
After removing one or two bones, you will now have a better feeling of grabbing the bone, the force you need to remove it, as well as the angle.
Now, you can repeat the entire process until you have removed all the bones.
How to fillet a whole fish
Whole fish are usually fresher than already-filleted fish that you can buy in your local grocery store.
While it may seem daunting at first, filleting a fish is not a complicated process, and once you practice a few times, you'll be able to impress your friends and family with your professional skills.
Another benefit of filleting the fish yourself is that you can keep the head and the bones to make a delicious fish stock. Plus you can remove any unwanted bones yourself – using your new fish bone pliers or tweezers.
You have full control of the entire process and so you know you will be offering a quality, perfectly prepared meal for your friends and family to enjoy.
In the video below, Chef Mike Ward demonstrates how to easily fillet a whole Spanish mackerel in minutes.
Tips for filleting a whole fish:
Use a very sharp knife. A sharp, non-serrated knife will allow you to glide easily through the flesh of the fish without tearing it. The flesh is fairly delicate and can be damaged by a blunt, or serrated blade.
Start behind the fish's 'ear'. Find the first side fin, and slice your sharp knife down behind the fish's ear, all the way until you feel the knife touch the bone.
Gently slice from the head to the tail. Now run your knife from behind the fish's ear, down to the tail right next to the spine. Continue this movement gently until you've sliced all the way into the flesh, down to the fish's belly. The fillet should now come away from the spine really easily. It's important not to press too hard while doing this. Be patient and allow the knife to do the work.
If you're preparing mackerel, or another type of bony fish, check your fillet for pin-sized bones. Use your tweezers or pliers to remove them. Or you can use a knife to carefully remove them as demonstrated by Chef Mike in the video. However – you will likely lose some flesh if you choose to remove the bones this way.
Watch the YouTube video for the entire process as demonstrated by Chef Mike Ward:
How to tell if a whole fish is fresh or not
You can tell how fresh a whole fish is by looking at its eyes. If the eyes are milky and white, then the fish is NOT fresh.
If the eyes are clear and shiny, and the flesh of the fish is nice and firm, you can be sure that you're buying a fresh, healthy fish.
Another benefit of buying whole, fresh fish is that they are usually cheaper than pre-filleted fish.
FAQs about preparing and eating fish
Should you remove the pin bones from fish?
Yes, even the small pin bones should be removed from any fish fillet that you are preparing. While they are smaller and thinner than the larger bones, they can still be a hazard if someone accidentally chokes on one.
The best way to find these pin bones in fish fillets is by running your finger over the flesh to feel for them. Then remove them easily with your fish bone tweezers or pliers.
What fish has the least bones?
Different fish have different numbers of bones. Some fish can be very bony, and need a lot of preparation before cooking including tilapia, northern pike, carp and herring.
However, some fish have very few bones like tuna, swordfish, whitefish and sole. Their bones are relatively easy to remove too. Ask your grocer or fishmonger for suggestions on which fish to buy.
What are the healthiest fish to eat?
Wild-caught Alaskan salmon is one of the fish that is highest in healthy omega-3s and calcium.
They are also a sustainable source of fish as the fishing quotas are carefully monitored. Try this delicious & easy miso glazed salmon recipe.
Atlantic mackerel is high in protein and omega 3s. While it is very strongly flavored, it is delicious when prepared with the right herbs and spices.
Sole (also known as flounder) is one of the healthiest, low-fat fish to eat. It also has a gentle flavor and is easy to prepare as it has very few bones.
Find out how to prepare Tinapa (Filipino Homemade Smoke Fish using mackerel) here.
Bottom line
There you go! Those are some of the best fish bone pliers and tweezers you can find out there in the market.
Getting a pair of these fishbone pliers means you won't have a problem preparing your fish since you will be able to remove the bones easily.
In addition, you will not be worried about eating or swallowing the dangerous pin bones from a fish.
Read next: the best teppanyaki seafood recipes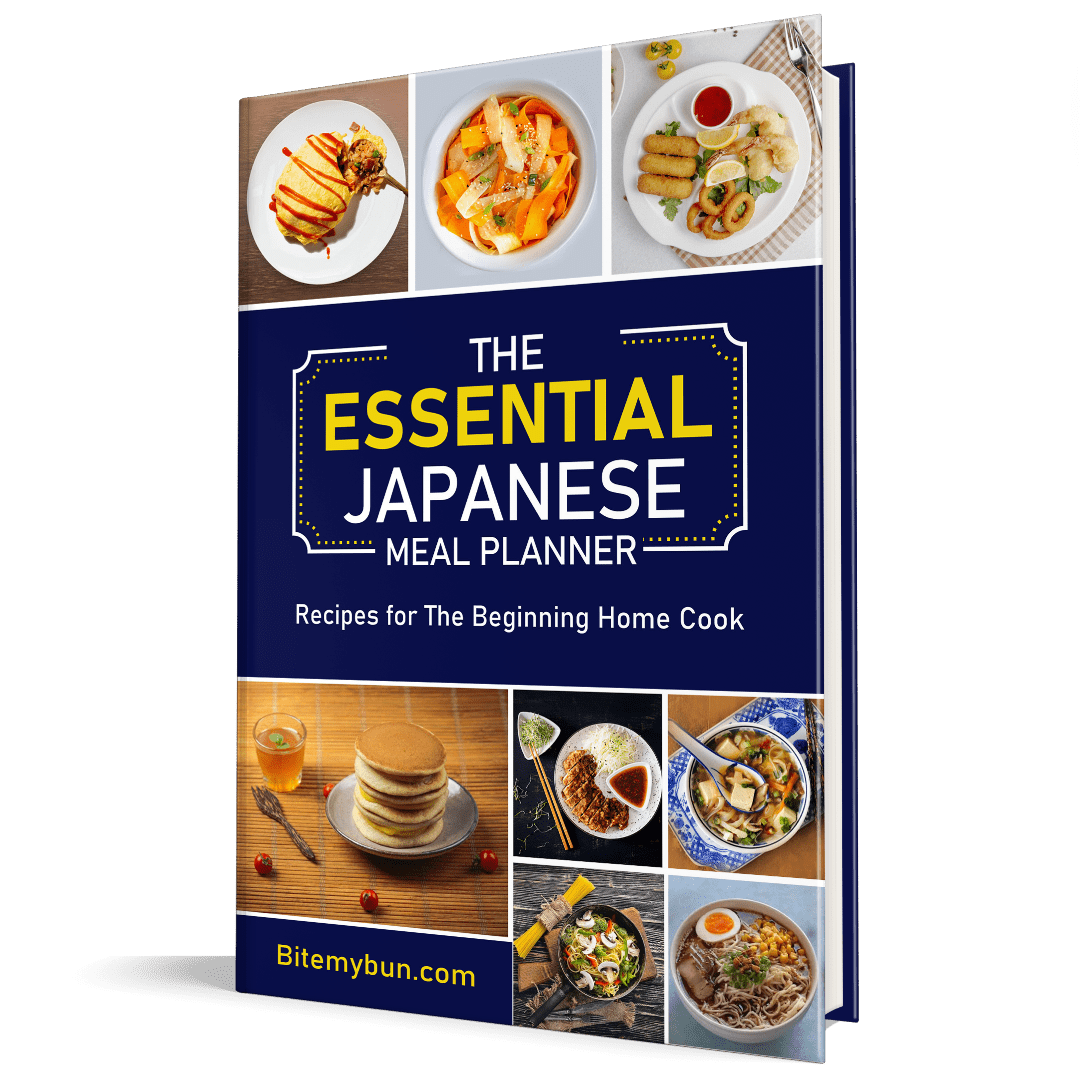 Check out our new cookbook
Bitemybun's family recipes with complete meal planner and recipe guide.
Try it out for free with Kindle Unlimited:
Read for free
Joost Nusselder, the founder of Bite My Bun is a content marketer, dad and loves trying out new food with Japanese food at the heart of his passion, and together with his team he's been creating in-depth blog articles since 2016 to help loyal readers with recipes and cooking tips.