I love creating free content full of tips for my readers, you. I don't accept paid sponsorships, my opinion is my own, but if you find my recommendations helpful and you end up buying something you like through one of my links, I could earn a commission at no extra cost to you.
Learn more
Professional chefs like to buy a whole fish, rather than fish fillet.
Therefore, they always make sure that they buy the best and freshest product, as well as fillet the fish for themselves, in the manner they want.
Also, it's essential to understand that there is one important step that's needed while preparing a fish and deboning it.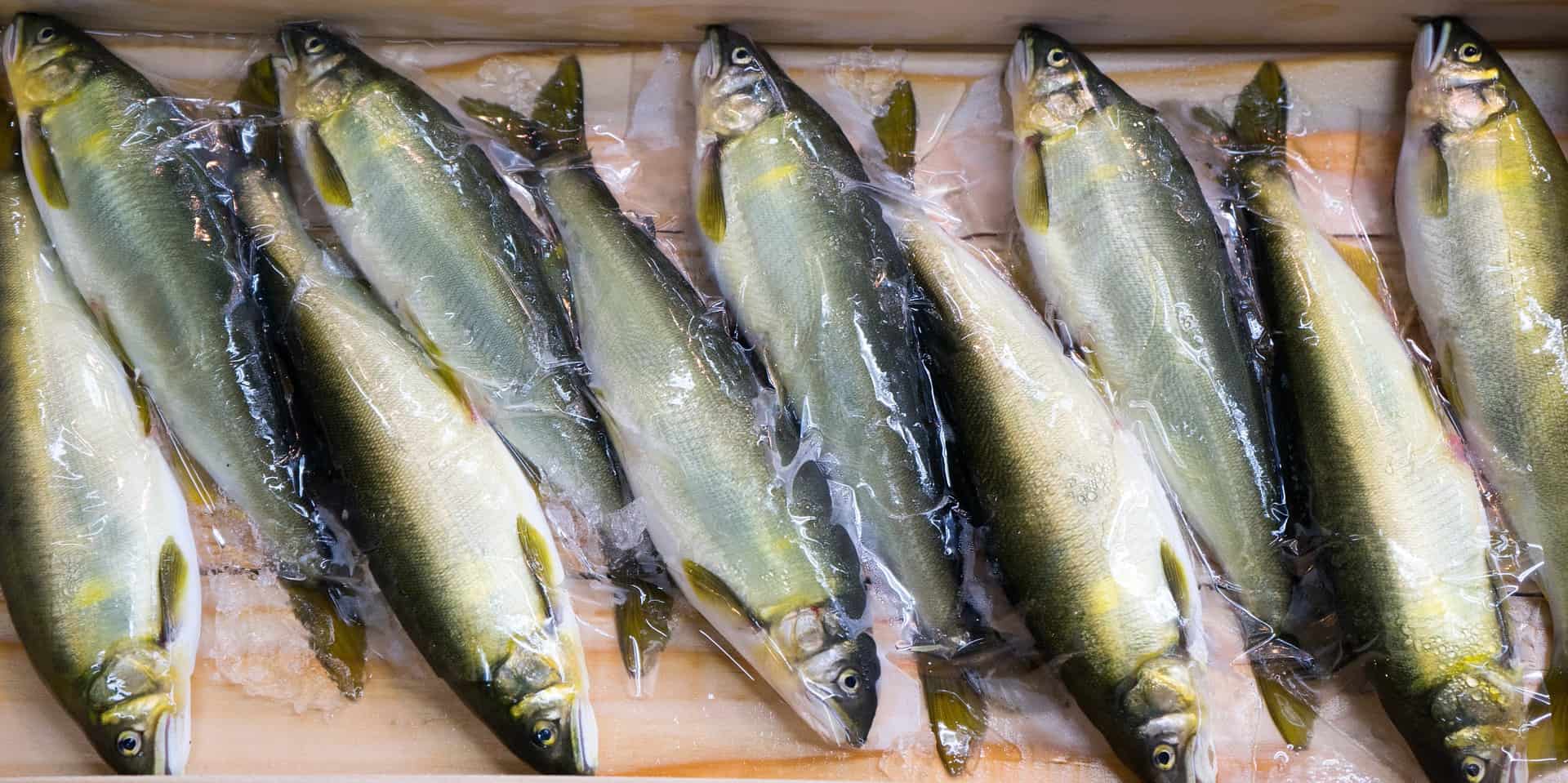 After all, no one wants to eat a fish with pin-needle bones—or even swallow them!
Therefore, removing these bones is an important step when it comes to preparing the fish.
Some people use their fingers and other utensils to remove these bones, and they end up damaging the whole fillet.
However, there is one way in which you can do all that safely, and avoid damaging your fish—using fishbone pliers.
My choice would be these machine washable stainless steel pliers from Chef's Trade because of their sturdiness and ease of cleaning once you're done.
They're at the top of this list, and also check out the other options to see which one suits your needs best.
In this video from Howcast you can see how to use them:
Also read: the five best Teppanyaki grills to grill your fish
Let's check them out real quick and then get into a more detailed look at each of these:
Best fish bone pliers reviewed
Star kitchen and professional chefs love to clean their fish using fishbone pliers. This tool allows them to pull out and remove the bone out of the fish without slipping.
Others love using bone tweezers, which serves the same purpose, but fishbone pliers have a wide gripping surface, which makes them better than tweezers.
Best dishwasher safe fishbone pliers: Chef's Trade
You will definitely need these Fish Bone Pliers if you want to enjoy delicious fish, that's free of scales and bones.
These fishbone pliers will make the work of removing the bones very easy, and you will do it within the shortest time possible.
The pliers made out of a strong and premium quality material, which makes it durable. With this fishbone pliers, you will be able to remove both small and large fish bones with lots of ease.
This is a high-quality kitchen tool, which is ideal for household use, as well as professional chefs.
Notable features:
Dishwasher safe – if you have ever cooked a fish, you know how cleaning and preparing fishmeal is challenging as well as tiring. That's the reason why the manufacturer of these fish pliers has made it not only strong but also dishwasher safe, which makes it easy to clean. Therefore, you won't need to spend a lot of time and effort in cleaning these pliers after using it.
No more scales and bones in your fish – eating a fish comes with many nutritional as well as medical benefits. However, one challenge that many people face before getting all these benefits is removing the bones and scales from the fish. However, this fishbone pliers will make your work easier and effortless, and you will be able to enjoy your fish.
Comfortable and non-slip grip – the fishbone pliers is handcrafted by expert artisans from Pakistan. One notable thing about the pliers is the jaws that give you better control and grip. In addition to this, the pliers have handles with an ergonomic design, which allows you to enjoy a comfortable and non-slip grip.
Clean fish of different sizes and shapes – when we go out fishing, we all have different preferences in terms of the sizes we choose. However, regardless of whether you like saltwater fish like Mahi, salmon or swordfish, or freshwater fish like bass, crappie, or trout, these pliers can debone any of these fish with little or no effort.
Best grip: Asahi Industry Fish Bone Tweezers
Many people end up damaging their fish when they try removing the small bones. However, this is not the case with this Asahi Fishbone tweezers.
One thing you love about these tweezers is that they have a precise and curved biting tip, something you will not find in any other product.
This means you will have the perfect tool that you will need to debone your fish without causing any damage to it.
With a non-slip and ergonomic designed handle, as well as a spring between its handles, this fishbone pliers will make your work seamless, especially when doing repetitive work.
You can decide to put it into either professional or personal use, and the pliers will give you an excellent service.
Notable features:
Easy to use – one notable thing about this Asahi fish bone tweezers is its well-designed narrow tip, which allows you to have a firm grip of the fish bones, and to remove them easily.
The pliers are made out of a top-quality stainless steel material, which is easy to clean. In addition to this, its handle, which has a non-slip and ergonomic design, makes deboning an easy task.
Another exciting feature about the pliers is its uniquely designed tip, which is curved and allows one to push down the flesh and also makes it easy to debone the fish, without damaging its flesh.
A comfort design, which features a spring between the handles. This makes it easier and comfortable to use the pliers, especially if you are doing repetitive work.
This can be an excellent gift for your friend, and even a professional chef.
Check out prices and availability here
The Asahi Stainless, Fish Bone Tweezer features a precise, and curved biting tip, which is rare to find than other fish bone pliers.
Many people who have used these pliers have given it lots of praise since they don't damage the flesh during the deboning process.
Notable features:
These fishbone pliers are easy to use. Its unique and well-designed narrow tip makes it easy to grip the fish bones firmly and to remove them without any problem.
Another exciting thing about this pliers is non-slip and ergonomic design, which makes deboning a fish effortless. In addition to this, the pliers feature a stainless steel material, which is very easy to clean.
The design of the pliers features a comfortable design, with a spring between its handles, which makes it a handy tool for people who do repetitive deboning work.
You can easily disassemble the handle and spring, which allows you to clean the pliers thoroughly for better sanitation.
Check out the latest prices here
Most durable fish bone tweezers: Messermeister Stainless Steel
This is a strong and premium quality plier for deboning a fish.
With the Messermeister Stainless Steel Fish Pliers, you will be able to remove bones from your fish very quickly, regardless of their size and shape.
Another notable thing about the Messermeister Stainless Steel Fish Pliers is the tempered and hardened teeth, as well as a soft-grip handle, which makes it comfortable to handle the pliers.
Notable features:
One of the most exciting and notable things about the Messermeister Stainless Steel Fish Pliers is the hardened and tempered teeth. This means you won't have to worry about breaking your pliers when deboning a fish.
It has a durable stainless steel blade.
Soft-grip handle for easy handling while deboning your fish
100% Messermeister quality
Check out the latest price of these Messermeister pliers here on Amazon
Best bone tweezers for salmon: WIN-WARE
This is a fantastic tool that you will need in your kitchen for pulling and removing fish bones.
Notable features:
A robust and efficient design
Straight and stainless steel blade
Drop-in coil seating
Swivel recliner
Padded back and arms
High-Quality Material
Hardened and tempered teeth.
How do you remove fish bones using pliers?
Step 1: locate the bones
Start by laying the fish fillet skin-side down, and you need to ensure that you are working on a flat surface.
With your fingertips, feel the length of the fillet.
You will notice that the pin bones are mostly found on the thickest part of the fillet, and they spread towards the middle of the fillet.
It is essential to understand that the pin bones hold the muscles of the fish cross-wise, and you should expect to feel the tips of the bones.
In addition, the bones are evenly spaced, each bone a few inches from the other. When removing the bones, you will find that they become bigger as you proceed towards the head of the fish.
In the event that you don't find any pin bone, don't be worried since come sellers usually remove the bones before selling the fish.
Step 2: hold the tip of pin bone
Once you locate the bone, you need to gently press the flesh next to the top, to allow the bone to poke about the surface slightly.
Now, grab the exposed tip using your fishbone pliers.
Step 3: Gently remove the bone
You should expect to feel a bit of resistance when you first clip the bone. However, you shouldn't let go of the bone.
What you need to do is to make sure that you pull out the bone firmly and in a smooth motion.
It's important to note that fish bones tend to be angled slightly towards the head of the fish—so you need to pull up and sideways too.
Step 4: Repeat the process for the remaining pin bones
After removing one or two fish bones, you will now have a better feeling of grabbing the bone, the force you need to remove it, as well as the angle.
Now, you can repeat the entire process until you have removed all the bones.
Bottom Line
There you go! Those are some of the best fishbone pliers you can find out there in the market.
Getting one of these pliers means you won't have a problem in preparing your fish since you will be able to remove the bones easily.
In addition, you will not be worried about eating or swallowing the dangerous pin bones from a fish.
Every month new cooking tips in your email?
Japanese recipes, cooking tips and more with the first email our FREE mini-recipe guide "Japanese with ease"
Also read: the best teppanyaki seafood recipes
Joost Nusselder, the founder of Bite My Bun is a content marketer, dad and loves trying out new food with Japanese food at the heart of his passion, and together with his team he's been creating in-depth blog articles since 2016 to help loyal readers with recipes and cooking tips.