Best Mukimono Knives Reviewed: Top 4 For Delicate Carving & Food Prep
I love creating free content full of tips for my readers, you. I don't accept paid sponsorships, my opinion is my own, but if you find my recommendations helpful and you end up buying something you like through one of my links, I could earn a commission at no extra cost to you.
Learn more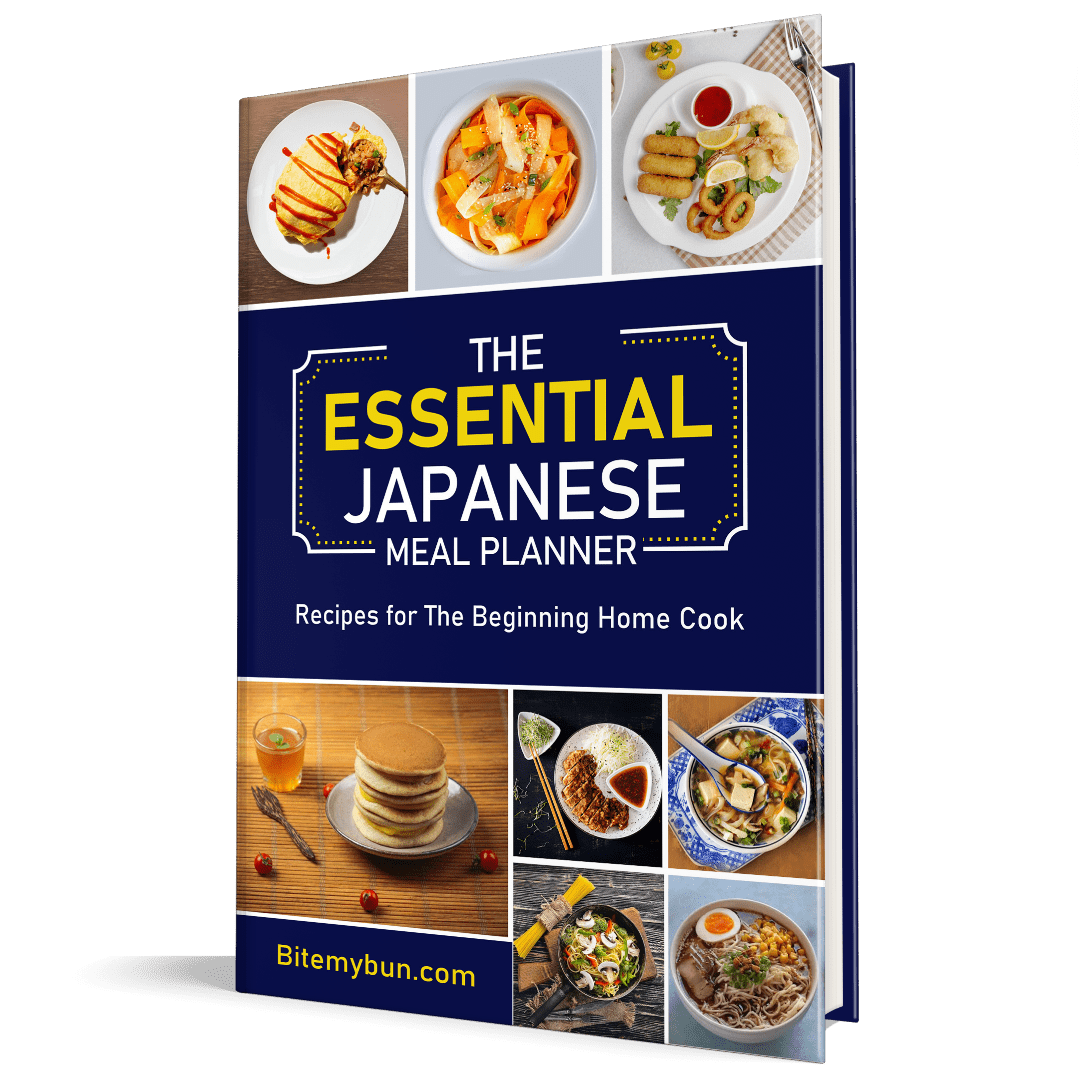 Check out our new cookbook
Bitemybun's family recipes with complete meal planner and recipe guide.
Try it out for free with Kindle Unlimited:
Read for free
Are you a chef looking for the best knife for Mukimono food prep?
You've come to the right place because we're reviewing the best Japanese knives you can use for decorative cutting. 
Mukimono is the Japanese art of decorative garnishing.
Examples of this include carving traditional images (flowers, cranes, turtles, and dragons) into skins of fruit and vegetables, as well as carving vegetables (such as daikon, carrot, and eggplant) into attractive shapes such as flowers, twists, and fan shapes.
But for this special type of food prep, chefs use a special Mukimono knife that can make precision cuts. 
A Mukimono knife is best known for having an angular reverse tanto tip that helps slash through meat and vegetables with ease.
The knife looks similar to a smaller cleaver or Kiritsuke knife. 
The Sakai Takayuki Mukimono is a shorter reverse tanto tip knife with a traditional wooden handle and a razor-sharp blade that can handle any precise decorative cuts. It is used by Japanese chefs for carving, peeling, and decoratively cutting food.
This article reviews the four best knives you can use for Mukimono, whether you're a professional chef or just learning the art of decorative garnishing. 
Best overall mukimono knife
Best cheap knife for mukimono
Huusk
Kiritsuke Chef Knife
A cheaper option for those looking for the reverse tanto tip. The knife's hammered finish prevents food from sticking to the blade.
Best Damascus steel knife for mukimono
XINZUO
8.5 inch Chef Knife
Damascus steel is a strong carbon steel that is going to last a lifetime with proper maintenance. This knife is versatile and very precise.
Best heavy-duty knife for mukimono
DALSTRONG
Tanto Style Chef Knife 8″
This Dalstrong knife makes cutting larger ingredients easier, even as you use Mukimono techniques. It has a scalpel-like blade that cuts smooth like butter.
10 Tips to Save a Bundle on Asian Ingredients!
Introducing our brand new FREE PDF guide: "Saving Secrets: Unveiling the Art of Saving Money on Asian Ingredients" It's your first newsletter email, so start saving today! 📚🧧
We'll only use your email address for our newsletter and respect your privacy
What is a Mukimono knife?
The Mukimono Hōchō is a small knife with a reverse tanto tip blade that is frequently employed in the Japanese arts of Kazari-giri and Mukimono (creating ornamental garnishes). 
However, because it is capable of performing these jobs successfully, it is frequently used as a tiny general-purpose knife for peeling and chopping fruits and vegetables.
A mukimono knife is a specialized Japanese knife used for creating intricate and decorative fruit and vegetable carvings.
It is typically used to create beautiful garnishes for sushi, salads, and other dishes.
The Mukimono Hōchō shares the Usuba's blade geometry, but it is smaller and ground much thinner.
In terms of appearance, the authentic Mukimono looks like a narrower Usuba cleaver with a pointed tip or the traditional Kiritsuke. 
Like the Kiritsuke, it contains a "clipped point" or "reverse tanto tip" that is primarily designed for creating the decorative cuts noted above, but it is also helpful for any activity that involves the careful cutting of softer ingredients.
Mukimono Hōchō are available in blade lengths from 75mm to 210mm, while blade lengths between 150mm and 180mm (5.9 to 7 inches )are commonly advised.
8 inches is also a good choice because it makes the knife more versatile for other uses as well. 
Buying guide: find a good mukimono knife
The art of food carving and garnishing (Mukimono) can be done with a few different types of knives, so having a specialty Mukimono knife isn't a necessity.
However, using this type of knife delivers the best results and allows chefs to create professional-level art out of food. 
In this section, I'm sharing what you should look for when buying a Mukimono knife for your collection. 
What's the best knife alternative to Mukimono?
If the Mukimono knife is out of stock or unavailable, the best substitute is a Kiritsuke knife because it has a similar clipped point tip and is approximately the same size. 
Blade material
The highest quality Japanese knives are made of carbon steel because they are durable and extremely sharp. 
Carbon steel blades are known for their sharpness and durability, but they require more maintenance and can rust if not cared for properly. 
Mukimono knives are often made out of Shirogami steel which is also called white paper steel.
The shirogami carbon steel contains tiny amounts of impurities in the form of phosphorous (P) and sulfur (S).
Blue paper steel, called Aogami, is also a type of carbon steel that is used to make Japanese knives. 
Both of these steels are very hard and thus brittle – they are prone to chipping (learn more about the differences and similarities between aogami and shirogami steel here).
However, they're razor-sharp and perfect for the art of Mukimono. 
You can also buy Damascus steel Japanese knives. Damascus steel can be distinguished from other varieties of steel by its distinctive wavy pattern. 
Damascus steel is highly sought after and regarded as some of the best in the world due to its hardness, flexibility, and capacity to maintain a razor-sharp edge.
Finish
While not all Japanese knife finishes are useful, they all have an aesthetic function, which is a crucial consideration when selecting a Japanese knife. 
I explain which types of Japanese knife finishes exist and how they are made here.
Each finish enhances the aesthetic appeal of your knife, and some, like tsuchime, can help keep food from adhering to the sides of the blade.
Mukimono knives usually have a kasumi or polished finish. However, the Damascus (wavy patterned) and Kurouchi (blacksmith) finish is popular too. 
Blade length
An authentic mukimono knife, like the Sakai, usually has a shorter blade length of about 5 to 7 inches.
This is shorter than the average 8 or 8.5" gyuto chef's knife or the average usuba and kiritsuke.
Many chefs use 8 or 8.5" blades for the art of Mukimono because this length is still relatively easy to work with.
The shorter 5 to 7" knives are better for precision cutting and carving, though.
So, if you're a chef looking for the traditional short-blade Mukimono, opt for a knife that is under 7 inches. 
Tip
Usually, the knife tip isn't as important, but in this case, since the Mukimono is used for intricate carving and cutting, a reverse tanto tip helps cut through tough materials and soft materials alike without damaging them.
The reversed tanto tip is a unique blade shape that is designed to provide a more precise cutting edge.
The blade is curved at the tip and then straightens out towards the handle. 
This shape allows for more precise cutting and is ideal for intricate tasks such as peeling and carving.
The cutting edge of a reversed tanto tip is usually very sharp and is designed for precision cutting.
Bevel
A traditional Mukimono knife is single-bevel, which means it has a single sharpened edge on one side of the blade.
Western knives usually have a double bevel which is a bit easier to use. Double-bevel mukimono knives are suitable for both left and right-handed users. 
However, the single-edge offers more sharpness, more precision, and the ability to make extremely small or detailed cuts and slices. 
Therefore, look for a single-edge knife if you want the most precision.
Just be aware that single-bevel knives are best suited for right-handed users. Lefties might have a hard time using the knife safely. 
Find a selection of quality Japanese knives for lefties reviewed here
Handle
The Wa-Handle is the name of the conventional Japanese handle. The general feel of this handle is lighter, and the blade balances forward.
The most common materials used for handles are wood, plastic, and metal. G-10 is also popular and it's a military-grade material that is slip and moisture-proof. 
Wood handles are usually the most comfortable to hold and provide a good grip, but they can be prone to cracking or warping over time. 
Plastic handles are lightweight and durable, but they can be slippery when wet. 
Metal handles are the most durable, but they can be uncomfortable to hold for long periods of time.
Real mukimono knives have wooden handles. In Japan, magnolia wood is the most popular traditional knife handle wood. 
Additionally, the tang on these knives is frequently cemented in place and is about 3/4 the length of the handle.
The bolster is usually made of resin, and this makes it durable.
The handles are usually octagonal or D-shaped, making them a bit harder to maneuver compared to Western-style handles – you need to brush up on Japanese knife skills before attempting complex decorative cutting techniques.
Artisan knife making is considered an art form in Japan, which also explains why some Japanese knives are so expensive
Best Mukimono knives reviewed
There are a few excellent knives that are suitable for Mukimono cutting techniques. This section reviews the best knives and shares why each is a good Mukimono knife. 
Best overall mukimono knife
Sakai Takayuki

Yasuki Shirogami Steel Kasumitogi Mukimono
Best for
single-bevel razor-sharp blade

magnolia wood handle

reverse tanto tip

great for sushi prep
Falls short
can cut through cutting boards

not ideal for left-handed users

comes in bad packaging
Sakai is one of Japan's most famous knife makers.
Their blades are sought after around the world because they're sharp, ergonomic, and durable enough to last a lifetime. 
This Mukimono knife is specifically designed for professional chefs or home cooks looking to serve the most presentable food. 
The single-edge blade is made from white paper steel, a material that's known for its excellent edge retention and strength.
This type of carbon steel has been polished to a mirror finish and is incredibly sharp right out of the box. 
The knife is thin even though the blade is wide, so it's perfect for those wanting to make precise vegetable cuts.
At 7″, this knife is just the right size for most tasks, like slicing smaller vegetables, like carrots and peppers.
The reverse tanto tip means it can be used for both push and pull cutting, making it a versatile tool.
Also, with the reverse tanto tip, you can make precise cuts with minimal effort.
This type of tip can be used to pierce and slice fruits, vegetables, and proteins with ease because it provides more comfort when you really have to get in there.
If you're prepping sushi or fish, this knife is perfect because it's delicate enough and sharp enough to not tear and destroy the flesh.
The handle is made from magnolia wood which offers a secure and comfortable grip while cutting.
The handle has been designed to add balance and stability while using the knife.
One thing to be careful about though, is that this knife can cut through your cutting boards.
Be cautious while using a cutting surface since it will cut through softer thin plastic ones.
Wooden cutting boards should be used when using a Mukimono knife.
Try to avoid rotating the board because doing so will destroy the blade of any knife that is thin or sharp enough to cut into the board on a microscopic level.
Price-wise, this Sakai knife is quite expensive compared to some of the other options available.
However, considering its quality, design, and performance, it's a great knife for your mukimono needs.
This type of knife can truly last a lifetime if cared for properly.
Something to note is that this is a knife designed for chefs, and they're usually familiar with super sharp single-edged blades.
These are designed for right-handed users, so lefties, be careful if you're just learning to use a Mukimono knife.
This Sakai Takayuki Mukimono knife offers the best of both worlds: strength and elegance.
It's a knife that won't let you down, whether you're a professional chef or a home cook. It is truly worthy of the best mukimono knife title.
Blade material: white paper steel
Blade length: 180 mm (7 inches)
Tip: reverse tanto tip
Finish: polished
Bevel: single-edge
Handle: magnolia wood
Best cheap knife for mukimono
Huusk

Kiritsuke Chef Knife
Best for
handcrafted

suitable for right and left-handed users

has a sharp reverse tanto tip

very durable
Falls short
blade is slightly too long

less precise

minor design flaws
It's hard to find a handcrafted Japanese knife at such a low price, but Huusk delivers with this one.
It's got similar design features to the Sakai, except the blade is longer at 9 inches, and there's a hammered finish.
The one notable feature of this mukimono-style knife is that it's labeled a kiritsuke knife, but it's definitely suitable for the art of mukimono.
It has the same type of reverse tanto tip and a thin blade.
The knife can be used for the same tasks as the Sakai, and it's made from ATS-34, a high-carbon steel alloy that holds its edge well but can be easily sharpened.
The blade is double-bevel, and it's sharpened 14-16 degrees on each side so it can be used by both left and right-handed users.
It's designed to cut through fish, meat (especially beef), vegetables, and fruit quickly and efficiently.
Since the blade is longer, it might be harder to control than the Sakai. But once you get used to it, you'll find that this knife offers great precision with little effort.
Just be careful when working with very small ingredients like garlic and ginger since this knife is quite chunky.
The blade has a hammered finish and this means that the food is less likely to stick to the sides of the blade.
This comes in very handy when slicing and dicing ingredients like fish or sticky sushi rice.
One disadvantage I noted is that this blade is prone to chipping if it's mishandled.
It's definitely made for cutting softer ingredients, not tough chicken cartilage.
You might also notice some small design flaws – it's not as well made as the more expensive Sakai for example.
The handle is made from rosewood which gives it a great comfortable grip but it's definitely not as well designed as the Sakai.
The grip is secure, but your wrists can get tired if you're constantly doing precision work.
All in all, this knife is great if you're looking for an affordable mukimono-style blade that's well built like some of the lesser-known brands out there.
Blade material: High-carbon steel ATS-34
Blade length: 228 mm or 9 inches
Tip: reverse tanto tip
Finish: hammered
Bevel: double-edge
Handle: rosewood
Best Damascus steel knife for mukimono
XINZUO

8.5 inch Chef Knife
Best for
handcrafted Damascus steel blade

suitable for both left and right-handed users

has a sharp reverse tanto tip
Falls short
needs frequent sharpening

minor imperfections

expensive
Although marketed as a cross between a chef's knife and kiritsuke, this XINZUO knife is the perfect carving and decorative cutting knife, and the best part is that it's made from Damascus steel. 
This type of wavy patterned steel is made by forging multiple layers of steel and then folding them together.
It's incredibly durable and keeps its edge much longer than other knives.
Additionally, Damascus steel is less likely to rust and corrode, especially if you hand wash it.
This XINZUO mukimono is probably the most comfortable to hold and work with. It comes with a G-10 handle that's also non-slip and moisture-proof.
G-10 is a military-grade material that won't break easily.
The blade is 8.5 inches, and it's double-beveled to work with both left and right-handed users.
Therefore, it's easy to use when cutting sushi rolls, slicing vegetables and fruit, or just serving up dishes.
Since it has a super thin blade, this knife is almost as good as the Sakai for precision slicing.
The reverse tanto tip is quite sharp, and it can easily cut through soft flesh, making it ideal for more precise tasks.
The tip makes it perfect for the art of mukimono because you can easily make very precise and intricate cuts.
For example, you can make chrysanthemum cuts and julienne strips with this knife.
However, I noticed one downside: you will need to sharpen the knife more frequently because its edge retention isn't quite as great as some others.
Also, XINZUO is not a famous Japanese brand, yet the knife is expensive.
Is it worth the money, though? Yes, especially if you can't get your hands on the Sakai and still want something strong and durable. 
The last thing worth mentioning is that this knife comes with a walnut sheath to protect the blade when not in use.
This means you can safely store the knife in a drawer, and it will remain sharp for longer.
Overall, this XINZUO Damascus steel mukimono is a great option for those looking for a non-brand name mukimono knife that's amazingly sharp and easy to use.
Blade material: High-carbon Damascus steel
Blade length: 215 mm or 8.5 inches
Tip: reverse tanto tip
Finish: wavy Damascus pattern
Bevel: double-edge
Handle: desert ironwood & G-10
Best heavy-duty knife for mukimono
DALSTRONG

Tanto Style Chef Knife 8″
Best for
versatile

fits well in smaller hands too

best for thin slices

triple-riveted for extra durability
Falls short
tanto tip can be hard to maneuver

edge-retention is not as good

not as good for very small cutting tasks
Unlike the other knives on this list, the Dalstrong Tanto style knife has a tanto tip which makes it different from the reverse tanto tip.
This can be an advantage for certain tasks such as butchery work or if you're going to carve into hard foods like pumpkins or squash.
If you're doing mukimono, this knife can help you when you're cutting through tougher foods.
A traditional reverse tanto tip might not be strong enough for that job, whereas this DALSTRONG can handle it easily.
One potential downside is that the tanto tip can be hard to maneuver for certain knife techniques.
Mukimono requires a certain precision, and this knife can be a bit too blunt for that type of work for some extra soft ingredients.
The double-edged blade is sharpened 8-12°degree angle per side, so it's as sharp as a scalpel. If you need to make precise slices, this knife is perfect for the job.
This knife can be used to cut, slash, stab, slice, thrust, chop and scrape all types of foods.
So, its versatility makes it an ideal kitchen companion for both professional and home chefs alike.
The blade is made from Japanese AUS-10V high-carbon steel, which is high-end stainless steel with good edge retention and corrosion resistance.
In this instance, this knife's edge retention isn't as great as the Sakai, for example. You'll have to sharpen it more often!
This type of steel is also very durable, so it won't break or chip easily, even when used for heavy-duty tasks.
Since this knife is full-tang, it's constructed to last forever and won't break like cheaper alternatives.
The handle is made from a G-10 military-grade material that's designed to be moisture-proof and non-slip.
The handle also has a nice ergonomic shape, so it fits comfortably in your hand.
It's important to note this knife has an excellent construction.
It is triple riveted for extra durability, and the bolster has been carefully hand-polished for a comfortable grip.
As you use this knife, you'll notice it's very well-balanced, and it has a nice heft. The 8-inch blade is also perfect for small hands and maneuvering into tight spaces.
Overall, this tanto-style knife from DALSTRONG is a great choice for those looking for a heavier-duty mukimono knife.
It may not be the best choice for carving tiny designs, but it is great for tougher tasks and slicing paper-thin slices of produce.
Blade material: AUS-10V 
Blade length: 8 inches
Tip: tanto tip
Finish: mirror polish
Bevel: double-edge
Handle: G-10
How do chefs use mukimono knives?
Mukimono knives are used to create a variety of decorative cuts, such as julienne, chiffonade, and brunoise. 
These cuts are often used to create beautiful and intricate garnishes, such as roses, stars, and other shapes.
The tanto knife can also be used to make radish roses and cucumber swans.
In addition to creating decorative cuts and carvings, mukimono knives are also used to create sushi rolls or to shape the toppings and garnishes that are very small. 
The blade allows for precise and delicate cuts, making it ideal for creating intricate designs.
Conclusion
Overall, the best mukimono knives reviewed in this post are great options for anyone looking to get into the art of mukimono.
They're all reliable, durable, and affordable. If you're looking for a great mukimono knife, any of these would be a great choice.
I highly recommend the traditional Sakai Takayuki Mukimono mukimono because it has the reverse tanto tip and comfortable magnolia wood handle that lets you work for long periods without tiring your hands.
You're guaranteed to get precise, perfect cuts every time!
To conclude, the blade shape, cutting edge, and handle of a mukimono knife are all important aspects to consider when discussing mukimono knives and reversed tanto tips.
These features are essential for providing a precise and comfortable cutting experience.
Next, read all about Moritsuke: the Japanese art of arranging plates and food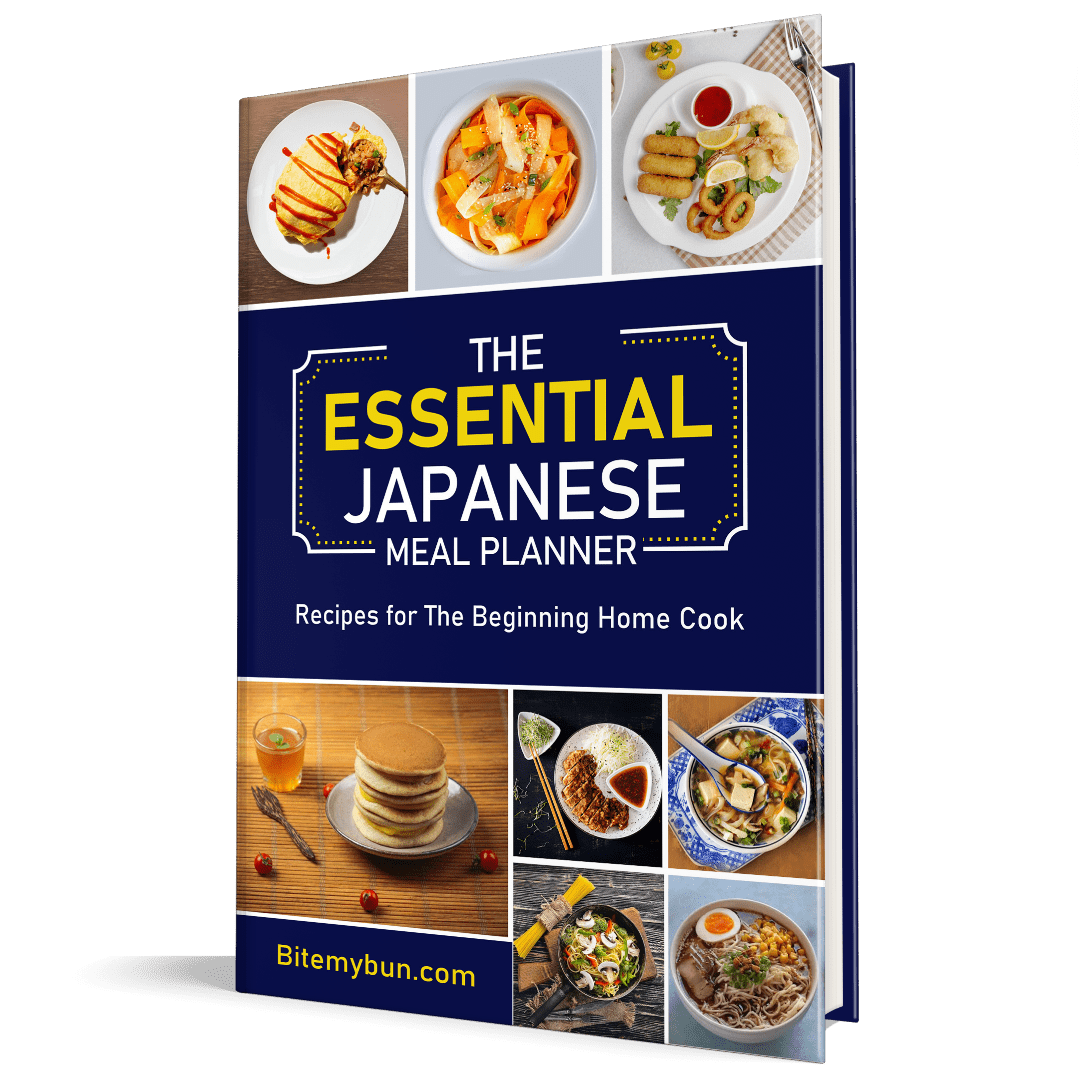 Check out our new cookbook
Bitemybun's family recipes with complete meal planner and recipe guide.
Try it out for free with Kindle Unlimited:
Read for free
Joost Nusselder, the founder of Bite My Bun is a content marketer, dad and loves trying out new food with Japanese food at the heart of his passion, and together with his team he's been creating in-depth blog articles since 2016 to help loyal readers with recipes and cooking tips.