Best left-handed Japanese knives | Top 8 chef's choice options for lefties
I love creating free content full of tips for my readers, you. I don't accept paid sponsorships, my opinion is my own, but if you find my recommendations helpful and you end up buying something you like through one of my links, I could earn a commission at no extra cost to you.
Learn more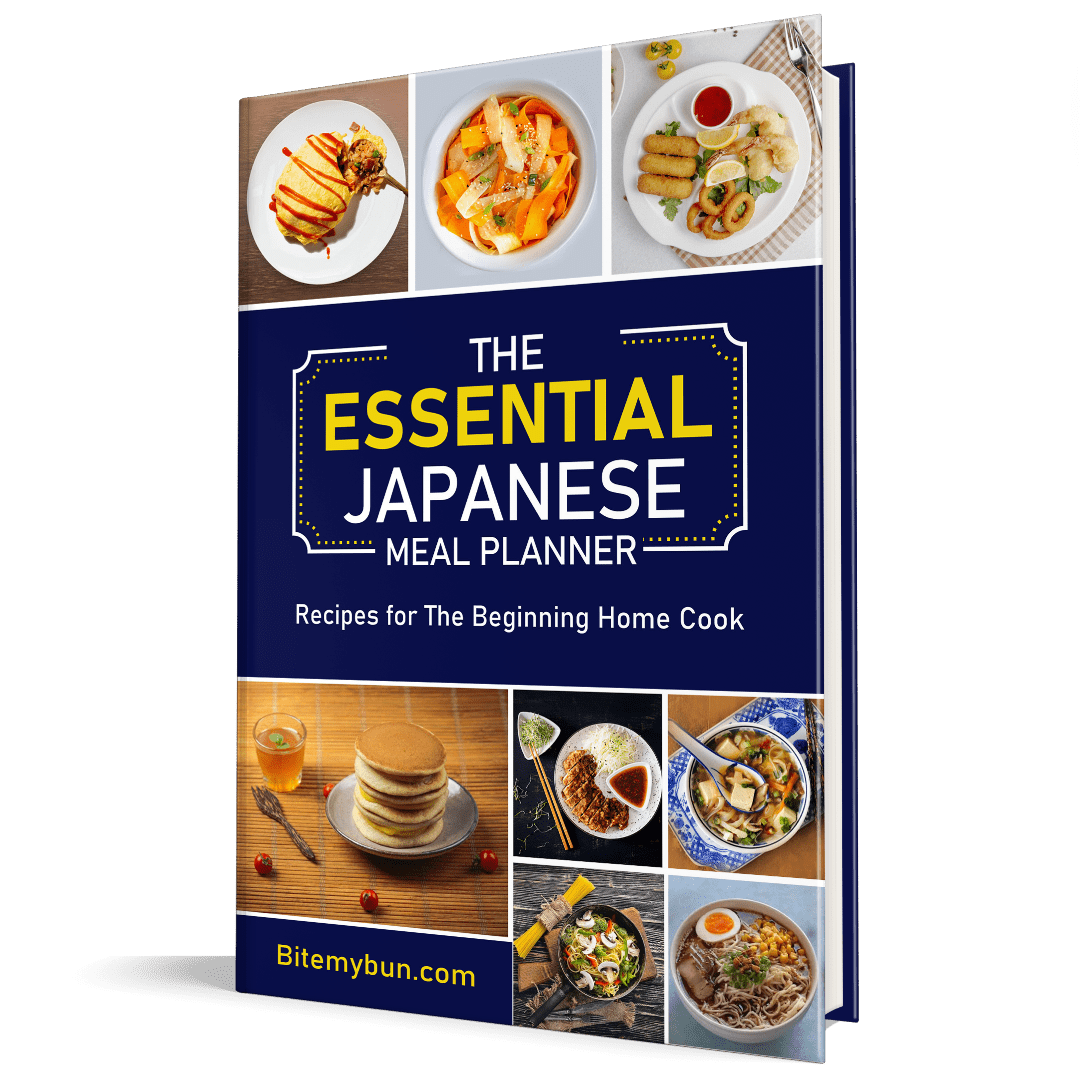 Check out our new cookbook
Bitemybun's family recipes with complete meal planner and recipe guide.
Try it out for free with Kindle Unlimited:
Read for free
Have you ever picked up a knife only to realize it doesn't feel right when you try to use it?
That's because you probably tried a knife meant for right-handed users. And if you're a leftie, then you can't use it safely.
There's no need to meal prep the hard way when you can prep foods quicker with the best leftie knives.
That's why an all-purpose Japanese chef's knife like the Made in Japan Satake Wabocho Knife can be a lifesaver for left-handed users. It can cut meat, vegetables, and fruit easily with its super-sharp blade designed specifically for lefties.
In this review, I'm sharing the best leftie knives you can find.
You don't have to live in Japan to take advantage of their well-built kitchen knives. You can stop the search for a great left-handed knife after reading this post.
Check out the preview, and then read on for full reviews down below.
10 Tips to Save a Bundle on Asian Ingredients!
Introducing our brand new FREE PDF guide: "Saving Secrets: Unveiling the Art of Saving Money on Asian Ingredients" It's your first newsletter email, so start saving today! 📚🧧
We'll only use your email address for our newsletter and respect your privacy
Do you need a left-handed knife?
If you are a left-handed person, you need a left-handed Japanese knife. Why?
Well, if we're talking about double bevel knives, then both left-handed and right-handed people can use them.
But, a single bevel knife can only be used by righties unless it's specially designed for lefties.
For safety reasons, a left-handed person should use a knife designed for lefties. For example, the knife designed for righties would have the bevel on the right side, and the left would be flat.
This means if you cut with your left hand, it doesn't really work, and you can seriously injure yourself.
You'd have to move the knives in the opposite direction as you cut, which is nearly impossible and not to mention really uncomfortable.
Now that you know you need a leftie knife let's look at my review of the best Japanese kitchen knives.
Also find out if it is Safe for Pregnant Women to Eat Sushi? Tips & 7 alternatives
Buyer's guide: what to look for when buying a leftie knife
Because lefties can't use many single bevel Japanese knives, manufacturers have to change the design and the angled side to suit left-handed people too.
So, what do you need to look for when purchasing a leftie knife? Before you shop, consider these features so you can find the best available Japanese knife out there.
Bevel
You should first look at the bevel. Both left-handed or right-handed people can use double-bevel and double-edged knives.
Many of the knives in this review are double bevels, but the single bevel ones are designed with left-handed users in mind. Of course, a single-edge or single bevel knife is not ambidextrous.
Single-edge blades are best used by right-handed people. If you try to use it as a leftie, you may run into some problems.
Although a left-handed knife is more expensive than one that uses the right hand, a high-quality chef knife will be well worth it.
Material
Consider the materials used in making a left-handed chef's knife.
Blades of high quality are usually made from high-carbon stainless steel. This material is extremely resistant to corrosion and rust and can be sharpened to a very precise edge. This steel will retain its edge for a longer time.
But, the blade is not the only thing to be concerned about. A good knife should have a great handle too.
G10 (military grade) or wood handles work well for knives, particularly if they have been treated to resist water. Dalstrong knives on this list have a high-quality pakkawood G10 handle which is comfy and non-slip.
These materials will feel very natural in the hands and will make it much easier to cut.
Build
Blades are typically either forged or stamped. While a stamped blade is typically cheaper and lower quality, there are many stamped blades that can be used in conjunction with forged blades.
A forged blade is usually of higher quality. It is more durable, can hold an edge longer, and is sharper.
The tang is another thing you should look at. This refers to its blade.
Full-tang knives will have the steel from the blade running through the knife, all the way to the handle. This will give you more balance and a better feeling of it.
These knives are generally more expensive than a partial-tang knife that has a sharp blade but doesn't pass through the handle.
Comfort
Everyone has different tastes and preferences when it comes to knives. This is why it is important to test a knife before you buy.
You should feel at ease with the right one. It should be easy to control and maneuver. You won't know this if you don't try it before purchasing.
You don't even need to chop any ingredients. Simply hold the piece and cut. If it feels right, it will be obvious.
Price
You should also consider the price you are willing to pay. Japanese left-handed knives are generally expensive, so you'll need to splurge a bit.
A good chef knife can be expensive, especially if it's a one-edged knife that is designed for lefties. There are many budget-friendly options, but you need to ensure you get a high-quality product.
However, it is not always true that knives of higher quality will be more expensive.
Find out what the top 4 need-to-have knives when cooking Teppanyaki are here
Best left-handed Japanese knives reviewed
Keep the above in mind while we dive into the reviews of each of the knives on my list. What makes these such great choices?
Best overall left-handed knife: Made In Japan Satake Left Hand Wabocho
blade length: 7 inches
blade material: stainless steel
handle material: wood
My top pick knife is a Japanese style (Wabocho) knife, similar to a Western chef's knife but with the hardness, sharpness, and single-bevel blade of a well-crafted Japanese knife.
It's pretty affordable and has a classic wooden handle like traditional single-bevel wide-blade Japanese knives.
This particular one has a wider Deba blade, but it's not quite a deba or a chef's knife, but something in-between. That's why I think it's a great all-purpose knife for a left-handed cook.
The Satake brand is one of Japan's most famous, and they're known for excellent quality cutlery. Their knives are made with magnolia wood blades which offer a comfortable and secure grip.
As a left-handed cook, you'll appreciate that this knife is designed for your hands, and you can easily cut poultry, meat, and of course, fish.
The key to keeping this knife in top shape is to sharpen it using a grinding stone and then to handwash it. Never put it in the dishwasher, as that ruins the blade's surface and dulls the blade.
If you want an affordable and durable knife that accomplishes almost any cutting task, don't skip out on the Satake.
Best left-handed gyuto (chef's) knife: DALSTRONG 8″ Shogun Series X
blade length: 8 inches
blade material: alloy steel
handle material: pakkawood
If you're looking for an all-purpose kitchen knife, the chef's knife is the best tool. The double-edged DALSTRONG Chef Knife – 8″ – Shogun Series X is suitable for use by both lefties and righties because of this double bevel.
While it's an ambidextrous knife, it's still really comfortable and safe for lefties to use.
This chef's knife not only looks beautiful as a result of its hammered finish, but it also cuts well and is made of strong materials.
It's sharpened at 8-12 degrees per angle, making it very razor-sharp and sure to make clean cuts without damaging the food.
Made with 66 layers of Damascus steel, this Dalstrong knife lasts many years if you care for it and keep it sharp.
The handle is very interesting here because it's made of pakkawood and designed for military-grade quality.
When you hold the handle, it is comfy, and you have this natural pinch grip that allows you to hold it firmly, and it won't slip from your hand.
Overall, Dalstrong is one of those brands that make really high-quality knives at mid-level prices.
Satake Chef's Knife vs Dalstrong Gyuto
At first glance, you're probably wondering what the difference between these two knives is. The Satake is an authentic Japanese-style knife with a single bevel blade designed for lefties.
The Dalstrong, on the other hand, is a true multi-purpose chef's knife with a double bevel blade that both lefties and righties can use safely.
Another notable difference is that the Dalstrong has a hammered finish, and the Satake doesn't. The hammered finish is really just a design detail to make the knife look more aesthetically pleasing, but it doesn't contribute to its functionality.
However, this design makes the knife really giftable because it looks more expensive than it is.
It all comes down to how you want to use the knife. If you're very much a leftie and have a hard time using ambidextrous knives, I recommend the Satake.
But, if you're looking for the ultimate all-purpose tool, you'll enjoy using the Dalstrong too.
Best left-handed santoku knife: imarku 7 inch Ultra Sharp
blade length: 7 inches
blade material: stainless steel
handle material: pakkawood
If you want the perfect knife for slicing, dicing, and mincing meat and vegetables, then you can add the santoku to your collection for sure.
The santoku knife has a flat edge, but it's still a double-bevel knife, so both righties and lefties can use it comfortably. It's commonly used for a whole variety of cutting needs while cooking.
The narrow sheep foot's blade ensures precise cuts, and its sharp blade makes cutting easy.
The blade is made of stainless steel and the handle of pakkawood, which is a very hygienic material. The ergonomic shape also helps you get a better grip on the handle, so it doesn't slip from your hand.
Each side of the blade is sharpened between 15-18 degrees, making this quite a sharp knife, so be careful when handling it.
One thing to note is that the knife is not made of Japanese steel, but rather it's made with German steel, but it's a well-made knife, and it's also rust and corrosion-proof.
I recommend using it to cut meat, fruit, and veggies when you're not doing extremely precise work.
Best left-handed nakiri knife: DALSTRONG Asian Vegetable Knife 7″
blade length: 7 inches
blade material: German steel
handle material: pakkawood
If you like vegetables, you definitely need a Nakiri Japanese knife. Vegans will also appreciate how versatile this knife is because you can meal prep your food in minutes.
This is a type of double-bevel cutter that works for both left-handed and right-handed users. But, as a leftie, you'll notice that using this knife to chop veggies is really simple.
It's a type of cleaver, so you cut all the way down to the cutting board.
The Granton (ridged) edge ensures that the small pieces don't stick to the blade's edge when you cut veggies. Therefore you don't need to keep removing the food away from the knife, and instead, you can keep chopping away.
Overall, it's a very easy vegetable cleaver to use because it cuts right through even the hardest root vegetables.
Like with other Dalstrong knives, you can be sure it's a quality product because it's made with Forged Thyssenkrupp HC German Steel, known to be a durable material.
The handle, made of pakkawood, ensures a comfy grip and non-slip surface. It really looks and feels like a luxury knife, but it's quite accessible pricewise.
Imarku Santoku vs Dalstrong Nakiri
I'm comparing these two knives because they are both bigger knives. The imarku santoku is similar to the Western chef's knife so that it can cut well through meats and vegetables.
The Dalstrong nakiri, though, is a vegetable cleaver with a different blade shape. It depends what you cook more often – are you a veggie-lover, or do you regularly cut meat too?
I recommend getting the Nakiri cleaver only if you cut lots of vegetables and fruit. If not, then you might only need the versatile santoku, which has a thin point and straight edge.
Both knives have a ridged Granton edge, so the food doesn't stick to the blade, but with the vegetable knife, you can chop in a straight up and down motion right to the cutting board.
If you consider the build, the Dalstrong is probably a bit better because it's made of tougher steel, whereas the Imarku knife is a bit cheaper.
But, if you already have other leftie knives in your collection, the santoku might be enough to complete most cutting tasks.
Best budget left-handed knife: Mercer Culinary Yanagi Sashimi Knife
blade length: 10 inches
blade material: high carbon steel
handle material: Santoprene
If you already own a few Japanese kitchen knives, you might not need to invest in expensive ones. If, for example, only one person in your household is left-handed, they can probably use the Mercer Yanagi knife as a good slicing and dicing knife.
It's not exclusively made for fish or sushi only because it can also slice thin strips of boneless chicken, pork, beef, as well as fruits and veggies.
This is a single bevel blade, so only a leftie can use it properly. But it's really easy to hold and maneuver, and part of it has to do with the wooden handle.
Compared to other knives, the handle is thinner and rounder, so you need to practice a bit until you can make swift and precise cuts. But as soon as you get the hang of it, you'll be using the knife on a daily basis.
Although it's a cheap knife, the blade has a smooth stone finish and a pretty sharp edge. Also, since it's made of high carbon steel, it's rust and corrosion resistant, just like more expensive models.
Overall, it's a long-lasting knife with a good hold and fine cuts, so it's a good value product.
Best left-handed yanagiba for sushi & sashimi: Global G-11L 10 inch Yanagi Sashimi Knife
blade length: 10 inches
blade material: stainless steel
handle material: stainless steel
Known as the knife with a willow leaf blade, the yanagiba is the ideal Japanese sashimi knife. It's used to cut raw fish fillets and cut fish into super thin slices for sashimi.
Mostly it's used for fish, so if you're a left-handed sashimi or sushi fan, you need this knife to make your own tasty fish dishes at home.
The Global Sashimi knife is a premium Japanese knife made for cutting paper-thin slices of fish. It's expensive but totally worth the price because it has a razor-sharp blade that won't get dull anytime soon.
As well, the knife is made of stainless steel and a non-slip handle.
As a leftie, you don't have to worry about the knife slipping as it's a well-balanced tool with a side edge curve to suit left-handed people's grip.
It's also very comfortable to use, and you can cut with precision quickly. If you think you might want to use it to cut more than just fish, you can pretty slice thin slices of any boneless meat cut.
Love making sushi at home? Have a look at my full sushi knife review for more great options
Mercer vs Global Yanagi
The Mercer Yanagi is a cheap budget-friendly knife that's suitable for more than just fish, sushi, and sashimi. In contrast, the Global Yanagi knife is a specialty sushi and sashimi fish knife made of the highest quality materials.
Consider it the premium version of the Mercer. It's also designed for left-handed home cooks and chefs for exquisite precision.
Compared to the Mercer, it's better, but it's also much more expensive.
If you occasionally cut and fillet fish and seafood, the Mercer knife might be enough. It also cuts chicken and boneless meats pretty well, even though it's a thin blade knife.
Since the Global Sashimi knife is costly, I wouldn't recommend using it for other tasks so as not to damage it.
Both these knives are 10 inches long, which is perfect for filleting smaller fish.
The real difference, though, is the handles. Whereas the cheap knife has a basic wood handle, the premium Yanagi has a strong steel one with non-slip dots.
It depends on how much you're willing to spend on a good knife.
Best left-handed deba knife: FUJI CUTLERY Narihira #9000
blade length: 5.9 inches
blade material: stainless steel
handle material: polypropylene
If you love to cook fish and seafood, you need to have a Deba knife in your collection. The Deba bocho is the perfect knife for cutting through whole fish and also filleting.
It looks like a pointed carving knife, but it's strong enough to cut off the head of almost any fish. The 15 cm blade length is perfect for cutting and deboning whole fish, even larger ones.
As far as the build, it's quite a good knife, and it's made with a stainless steel blade and a natural wood handle which makes it comfortable to hold.
There's also a polypropylene resin wig which is a nice design detail. When you butcher the fish, you don't feel the knife's weight, so it doesn't tire out your wrists and knuckles.
The thin tip of the knife helps you feel when you touch bone so you can cut the fish more precisely and make clean cuts, especially if you need to use the fish for sushi or decorative purposes.
You can use this knife even if you have smaller hands because it's not the large size deba.
Best left-handed kiritsuke knife: DALSTRONG Chef Knife
blade length: 8.5 inches
blade material: high carbon steel
handle material: pakkawood
Do you cook vegetables and fish often? Then, you might find the Kiritsuke knife more useful than some of the others on this list.
It's a versatile knife with a rectangular type of blade. It has a tapered design that gives it more flexibility, and the full-tang makes it strong and robust.
With this knife, you can replace a chef's knife and stop using other random knives you probably have around the kitchen.
As part of the Gladiator series, this knife is very well built, and it's a premium model from their series.
As far as left-handed knives go, this one is a double bevel blade, but it's not for lefties only, so even your rightie family members can use it too.
This professional-grade knife is going to please home cooks and chefs alike, too, because this Dalstrong kiritsuke is sharp enough for commercial kitchens too.
Again, like the other Dalstrong knives in my review, this one has a military-grade handle, which means that it's very durable and made of pakkawood.
It's also easy to clean, and the handle makes it more hygienic than a wooden one.
Overall, I recommend a kiritsuke knife for pros or those used to handling Japanese knives. You need to use a special cutting technique to get the most benefits out of it.
Here's a great informative video on kiritsuke knives (including how to pronounce it!):
Deba vs Kiritsuke knife
The first notable difference is the shape of the blades. The Deba has a classic wide blade shape similar to a chef's knife, while the Kiritsuke blade is long, rectangular, and thinner.
Therefore these two knives are quite different from each other.
For all your fish butchering and filleting needs, the deba is the top choice if you like large knives. But, if you want to cut fish AND veggies, then the Kiritsuke is sure to please.
Next, I want to mention the different blades. The FUJI deba knife has a polypropylene synthetic handle. The Kiritsuke has a pakkawood handle which is a bit better because it has a more ergonomic shape and is comfier to hold.
But, the thing is that the deba is specially designed for lefties only, whereas the Dalstrong works for lefties and righties too. It depends on how comfortable you are when using Japanese cutlery.
Finally, I just want to say that the Kiritsuke knife is usually used mostly by chefs and pro cooks in commercial restaurant kitchens.
The deba would be more commonly used in sushi restaurants or those that offer lots of fresh fish on the menu.
Single-edged vs. double-edged knives
Single edge (bevel): angle on one side only
Double edge (bevel): angle on both sides of the blade
What is a single-edged blade knife? Contrary to double-edged knives, a single-edged blade is one with ONE sharpened edge. The other edge (side) is hollow.
The "bevel" is another name for the angle of the knife. Most knives have a bevel or angle on both ends. Traditional Japanese knives may have one bevel or multiple bevel sizes.
A double-edged knife can have a 30-degree inclusive angle, and it is sharpened on both ends. It's also called a double bevel knife.
When referring to knives with a traditional bevel and 10 degrees of angle, this usually means that the knife has a bevel on both sides. The total angle is 20 degrees.
Most knives are traditionally double-edged in the West, which means the edges come together in one point. In Japan and other Asian countries, the traditional knives are single-edged (single bevel).
There's a reason for the single bevel design.
For vegetable knives, the main advantage of the front-side single bevel is that it's easier to make super-thin and extra precise cuts.
You can make a long continuous paper-thin strip-cut which is longer than you would be able to make if you just sliced a vegetable.
The bottom line: a single bevel knife is much sharper.
Pros and cons of single bevel (edged) knives
Pros:
they are razor-sharp
can slice slippery foods like fish with extreme precision
easy to fillet fish and boneless meat
great for prepping and cooking Japanese food
excellent for cutting decorative and delicate ingredients
nearly twice as sharp as a double-edged knife
Cons:
Not ambidextrous; so it's either a leftie or a rightie knife but not both
may require lots of care, and it's hard to maintain and sharpen
Pros and cons of double bevel (edged) knives
Pros:
can retain a sharp edge for longer
versatile, so it can be used for a wide range of cutting, slicing, and dicing
good for western and eastern style cooking
Ambidextrous so both lefties and righties can use it
very easy to use
Cons:
just not as sharp as a single bevel knife
less precise
Which Japanese knives are single-edged?
One of the most popular single-edged Japanese knives is the Yanagi-ba, used for slicing and filleting fish for sashimi and sushi.
Another is a takohiki is similar to the Yanagi, but it's used mostly to cut octopus.
The fuguhiki is a blowfish slicer with a thin blade.
Some deba fish knives are also single-edged, and they are super sharp so that you can behead and fillet fish with maximum precision.
The honesuki butchering knife for poultry is also single-edged because it must be precise enough to remove the meat close to the bone.
The garasuki is the larger sister knife of the honesuki, and it cuts through bone even though it has a single bevel.
Finally, I want to mention that some cleaver knives like the Nakiri vegetable cutter and the thinner-blade usuba are also single bevels when made in the traditional Japanese style.
Takeaway
The good news is that with a simple chef's knife, you can get the most use.
For example, the Satake Wabocho Chef's Knife cuts through most boneless meats, fish, fruits, and vegetables so you can replace some of the worst-performing knives in your collection.
But, with any of the left-handed knives on our list, you can save cutting time and get prep work done much faster.
These kitchen knives are ideal for precise cuts, so you should probably get a good fish knife and a general multi-purpose like the santoku or a chef's knife.
Why not try your new knife and cutting skills in this Fun family favorite hot pot Sukiyaki recipe?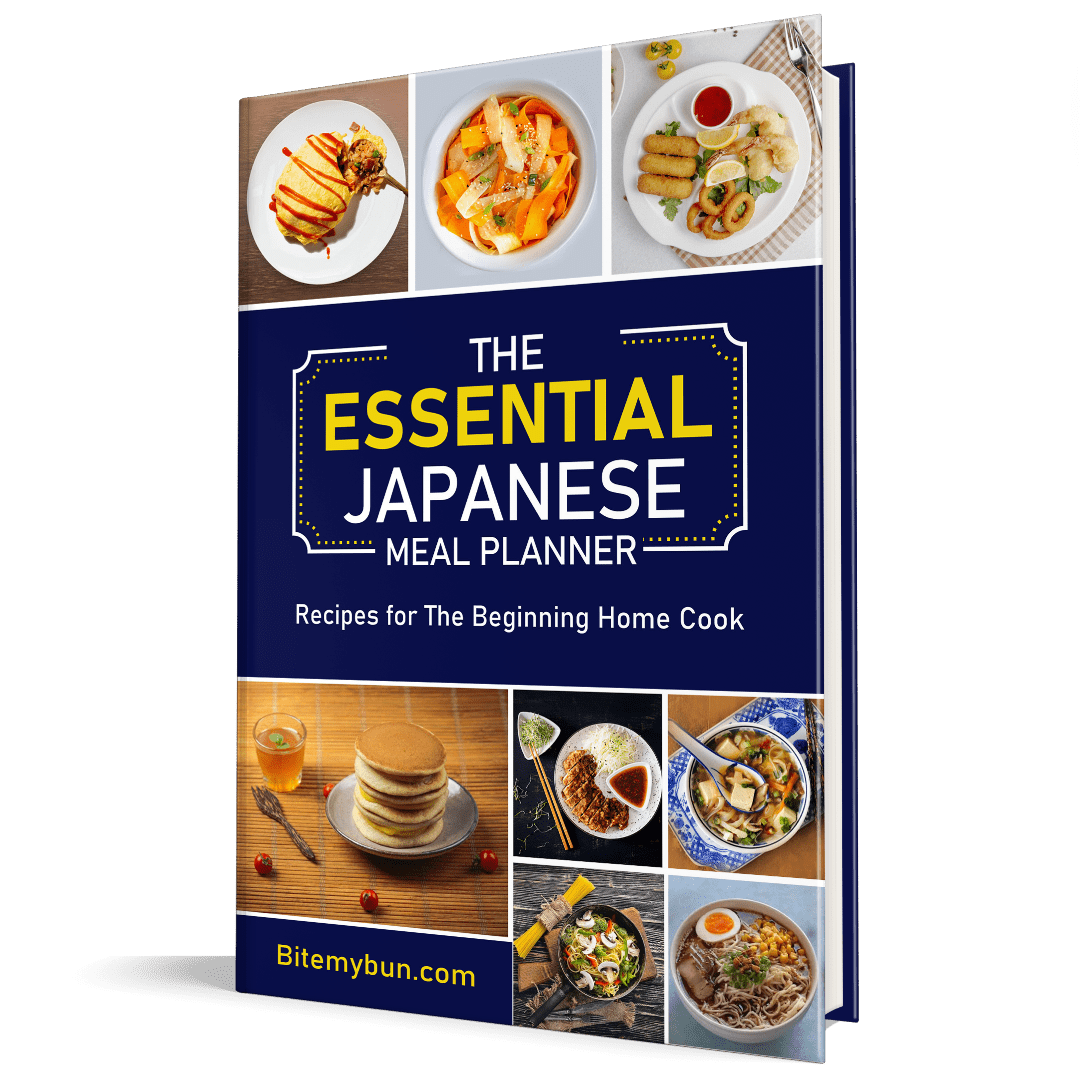 Check out our new cookbook
Bitemybun's family recipes with complete meal planner and recipe guide.
Try it out for free with Kindle Unlimited:
Read for free
Joost Nusselder, the founder of Bite My Bun is a content marketer, dad and loves trying out new food with Japanese food at the heart of his passion, and together with his team he's been creating in-depth blog articles since 2016 to help loyal readers with recipes and cooking tips.