Japanese knife handles | What makes 'Wa' handles different from Western ones
I love creating free content full of tips for my readers, you. I don't accept paid sponsorships, my opinion is my own, but if you find my recommendations helpful and you end up buying something you like through one of my links, I could earn a commission at no extra cost to you.
Learn more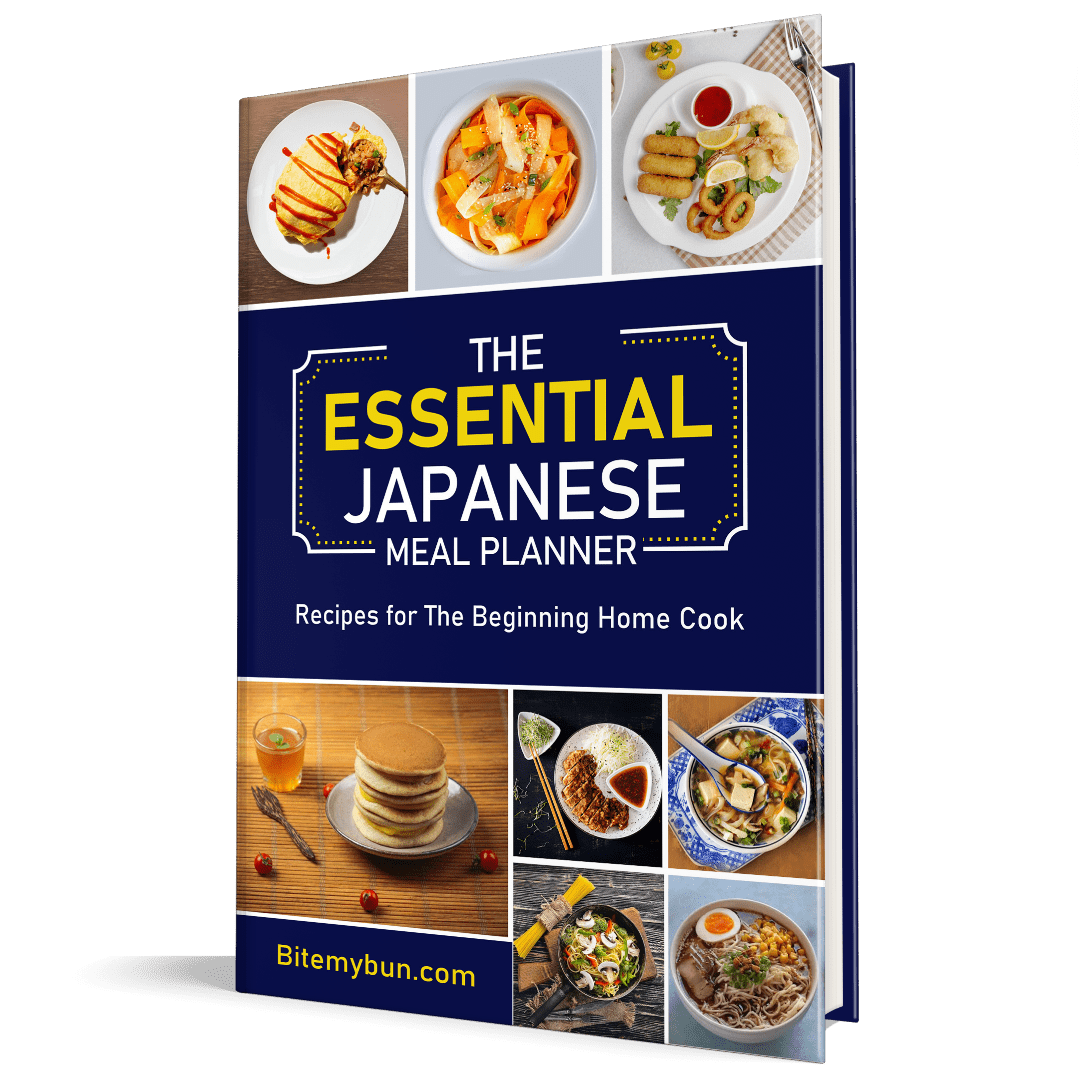 Check out our new cookbook
Bitemybun's family recipes with complete meal planner and recipe guide.
Try it out for free with Kindle Unlimited:
Read for free
The traditional Japanese knife handle is known as a "Wa handle" while the Western knife handles are called "Yo." But how exactly do they differ?
The Wa handle is unique in that it is made out of a single piece of timber. The timber is usually cherry, walnut, or magnolia. Magnolia wood is the most popular because it is lightweight and has a beautiful grain. The handle is carefully carved to fit the hand of the user.
In this guide, I'll discuss everything you need to know about the handles of traditional Japanese kitchen knives and share the info only knife nerds will know!
Japanese knife handles can take on various shapes but the D-shape, round, and octagonal handles are the most common because they are ergonomic offer a comfortable grip for the user.
10 Tips to Save a Bundle on Asian Ingredients!
Introducing our brand new FREE PDF guide: "Saving Secrets: Unveiling the Art of Saving Money on Asian Ingredients" It's your first newsletter email, so start saving today! 📚🧧
We'll only use your email address for our newsletter and respect your privacy
What is a Wa handle?
The Wa-Handle and the Western handle are the two styles of knife handles.
The traditional Japanese handle is called the Wa-Handle. This handle has a lighter overall feel and a blade that balances forward.
These handles are available in a variety of wood types and collars.
Also, these knives often feature a tang that is cemented in place and measures about 3/4 the length of the handle.
To keep them in good shape, simply apply some beeswax or mineral oil to these handles if they become dry.
Because you're usually holding your knife for hours at a time, the natural oils in your hands may be enough to keep the handle in check.
It is not a cause for concern if a Wa-Handle becomes damaged because it is simple to repair.
To make Japanese knives, the bladesmith has to heat the tang after which it gets inserted into the chosen knife handle.
Then, each handle is beaten into the tang using a type of mallet. The other option is to make a hole into the handle and then to insert the heated tang there.
Wa vs Western handle
In the Western world, the Western handle is the most frequent handle type. They're usually a little heavier than Wa-Handles because they have a full tang and rivets.
It doesn't matter if your knife has a full tang or half tang, the Japanese handles will feel different than holding western style handles.
Micarta, eco-wood, and pakkawood are commonly used for these handles. They can also be fashioned out of mahogany, birch, or other high-quality woods.
Western handles are typically center-balanced and have welded bolsters, making them comfortable for cooks who prefer a bit extra weight in their knives.
One downside to Western knives is that the handles are not as aesthetically pleasing as Wa-Handles.
They also require more maintenance because the natural oils from your hands can eventually wear down the handle material over time.
What does WA mean in Japanese knife?
WA is the Japanese word for harmony but in this case, it refers to the classic Japanese knife handle. The Western knife handle is known as the "Yo" handle.
The Wa handle is made out of timber that has been soaked in water and charcoal ash for months, or even years.
This gives the knife a more durable and aesthetically-pleasing finish.
There are different types of timbers that can be used, depending on the blade.
How long is a wa handle?
The length of a wa handle can vary depending on the type of knife but is typically about 12 to 15cm or 4.72 to 5.9 inches.
The most important thing is that it is comfortable for you to hold and use.
It's important to consider the overall length of the knife. Most people have several types of Japanese blades in their knife collections like deba, nakiri, gyuto, etc.
And although the blades look so different, most Japanese kitchen knives have similar handle lengths.
What are the different types of wa handles?
Round
The round Wa handles are the most traditional style of handle. They are comfortable to grip and offer good control over the knife.
Oval
Oval Wa handles are slightly more modern than the traditional round style and are also comfortable to grip. The oval orients knife so that it's on a vertical plane.
Octagonal
Octagonal Wa handles are also comfortable to grip and offer good control, but some people find them a little more difficult to use than round handles.
Flat
Flat Wa handles are not as common as the other two types but they are becoming more popular because they offer a good grip and are easy to clean.
D-shaped
D-shaped handles (shinogi) are similar to octagonal handles but they are more comfortable to grip and offer better control. These handles are most precise but not ambidextrous.
Chestnut shaped
The chestnut-shaped knife handle is a recent innovation and is starting to become more popular. They are comfortable to grip and offer good control over the knife.
Shield (hinoura)
This kind of handle strongly orients knife in the vertical plane good control. It offers good control ambidextrous users can count on.
Round handles are more common on Western-style knives, while octagonal handles are more commonly seen on Japanese-style knives.
What are the benefits of using wa handles?
Wa handles offer a number of benefits over other handle materials.
First, they are extremely durable and resistant to water damage. Second, they are very comfortable to hold and provide a good grip.
Third, they are very aesthetically pleasing and can add to the overall beauty of a knife.
Japanese handle materials
You might be surprised to know that the handles of traditional Japanese knives are made from very specific types of wood.
Depending on the blade material, the bladesmiths will often use a type of wood that has been soaked in water and charcoal ash for months, or even years before it is used.
They believe that the finished product is more durable and aesthetically pleasing.
One of the most popular woods used for knife handles is called magnolia. It is said to be lightweight, yet strong, and has a natural sheen that makes it look good with any blade material.
This is a softer wood so it's ideal if you like to have very good control of the knife because it's lighter. Thus, when you're on the market for a new knife, you'll notice magnolia wood is one of the most common handles.
Other favorites include ebony and rosewood, both of which are very hard and dense woods that can stand up to a lot of wear and tear.
Soaking the wood in water and ash helps to protect it from moisture and pests, and also gives it a nice finish.
The handles are usually sanded down to a very smooth surface, which makes them easier to grip and reduces the chances of slipping.
While the traditional way of making knife handles is still used today, many manufacturers have started to experiment with different materials.
Some of the more popular choices include plastics, horn, and bone. These materials are often cheaper and easier to work with, but they don't have the same look or feel as a traditional wooden handle.
How expensive handles differ from the others?
When you use expensive or more expensive kitchen knives, the handles should match their quality.
This product can be crafted from high-grade materials akin to yew trees and backwoods.
Yew tree is a precious timber known for its antibacterial properties and beautiful patterns which make it preferred for medium to higher quality knives.
Blackwood or ebony is more valuable than white and is literally black, so it is a preferred choice in high-end knives as.
As you will be aware when comparing two handles, the materials for handle caps differ for expensive handles. Generally, plastic caps are used but water buffalo horn is used to make a knife handle.
Are Japanese knife handles comfortable?
It depends on which type of knife handle you use. Once you get used to maneuvering your knife, it becomes comfier to hold.
Generally, the D-shaped handle is the most comfortable to hold, especially if you have to work long shifts at a busy restaurant.
Other handle shapes like octagonal, ellipse, oval, and chestnut-shaped ones are fine too but not nearly as ergonomic.
The D-shaped handles are common for Japanese knives because they are comfortable and ergonomic. Some chefs enjoy using these handles to give them a snug fit.
Why Japanese knife handles are so special?
For starters, the wood used to make them is of very high quality. That's part of the reason why professional chefs prefer to use Japanese handles.
But, even if the handle isn't made of wood, it is still well made regarding the different shapes.
Japanese handle profiles feature common elements but the bottom line is that these knife handles are different from European-style kitchen knives.
Depending on the blade material, different types of wood are used. But one thing is for sure – the wood is always soaked in water and charcoal ash for months, or even years before it is used.
This soaking process makes the wood more durable and also gives it a unique look.
So, when you see a Japanese knife with a beautiful handle, you can be sure that a lot of time and effort has gone into making it.
Not only are the handles of Japanese knives made from high-quality wood, but they are also designed to be comfortable to hold.
The shape of the handle is ergonomic, so it fits nicely in your hand and the weight is balanced, so it feels good to use.
All of these factors – the quality of the wood, the comfortable design, and the perfect balance – make Japanese knives some of the best in the world.
How the soaking process affects the knives' performance
The soaking process affects the knives' performance in several ways. First, it makes the wood more durable.
Second, it gives the wood a unique look. And third, it makes the handles more comfortable to hold.
Soaking the wood in water and ash helps to protect it from moisture and pests, and also gives it a nice patina.
The wood is also less likely to crack or splinter, and it will last longer overall.
Soaking the wood also makes it more comfortable to hold. The moisture helps to keep your hand from slipping, and the ash helps to absorb sweat.
But finally, soaking the wood gives it a unique look.
FAQs
What is the best oil for knife handles?
There is no one-size-fits-all answer to this question, as the best oil for knife handles will vary depending on the type of wood and the climate conditions.
However, a good general rule is to use a light, non-oily oil that will penetrate the wood without leaving a residue.
One of the top choices is Danish oil for knife handles because it is light, non-toxic, and easy to apply.
Food grade mineral oil is another good option because it is also light and non-toxic. The mineral oil also prevents the water from entering the wood and thus prevents cracks and dryness.
Raw linseed oil is a natural oil that is also light and non-toxic, but it will take longer to dry than the other two options. This oil is excellent for treating most of the wood in your kitchen and especially great for Japanese knife handles.
Finally, beeswax is a good option for knife handles that are used in humid climates, as it will help to prevent the wood from cracking or splintering.
Watch this video for more tips on how to oil and care for your Japanese knife handle:
What knife handles are preferred by professionals?
The majority of professional chefs will choose the more popular and less expensive knife handles.
The handles on Japanese kitchen knives are not riveted in place, therefore they need to be replaced more frequently.
If the professional will be using the knife frequently, it will be more cost-effective to choose handles that are easier and less expensive to replace.
If you're constantly working at restaurants you can replace different handles for a decent price.
Generally speaking, if you want to use your kitchen knife for home cooking, you won't need to replace the handle very often, if at all, and you can therefore afford a premium handle made of Ebony, Yew, or Blackwood.
Don't worry, home cooks can buy a Japanese knife and they won't need to keep replacing the handle.
Finally, the ideal knife handle for you will be one that feels well in your hands and appeals to your aesthetic sense.
If you want something bigger, heavier, and chunkier, the Western-style knife handles will appeal to you.
The Japanese-style knife handles, on the other hand, are a reasonably lightweight and elegant option if you need a relatively lightweight and elegant handle.
Folks worry about having to repair Japanese knives and blades but this problem isn't as common as you'd think!
Japanese knife handle replacement
Japanese knife handle replacement parts are available, but they can be quite expensive. The handles are usually made of hardwood, such as rosewood, ebony, or box elder.
They may also use a more durable wood, like hickory, for the heavier kitchen knives. The handles are attached to the blade with a rivet and generally have a bolster between the blade and handle.
Can you get custom Japanese knife handles?
Some companies will make custom Japanese knife handles for an additional fee. This service is usually only available for high-end knives, however.
The company will take into account the size of your hand, the type of wood you want, and any other special features you may want.
You can also find custom Japanese knife handles online from a number of different retailers.
Make sure to measure your hand and the knife blade before ordering to ensure a good fit.
Custom Japanese knife handles can be a great way to add a personal touch to your kitchen knives. They can also be a good option if you have large hands or want a more comfortable grip.
However, they can be expensive, so make sure you're willing to spend the extra money before ordering.
What are Japanese knives without handles?
Ok, knives must have a handle but this just refers to blades only. Some people want to make their own custom handles so they just need a high-quality steel blade.
Some Japanese manufacturers sell blades only so the handles may be custom-made to suit the user's hand. Many knife nerds prefer to buy blades and then customize the rest.
Takeaway
Japanese knives are known for their quality blades, but the handles are just as important.
The materials used in making Japanese knife handles vary depending on what type of blade is being made and whether it will be heavy-duty or not.
It may seem like a lot to take into consideration when you're choosing kitchen cutlery, but it's worth considering where your knives come from and how they're made.
Japanese knives are some of the best in the world, and it all starts with the handle.
Western cooks will have no issues using such handles but it depends on your preferred type of handle shape.
The Wa handle is the traditional style and it usually has an octagonal shape -but don't worry, it's very comfy to hold and use once you get used to this different handle style.
Carry your Japanese knife collection in style with a traditional Japanese knife roll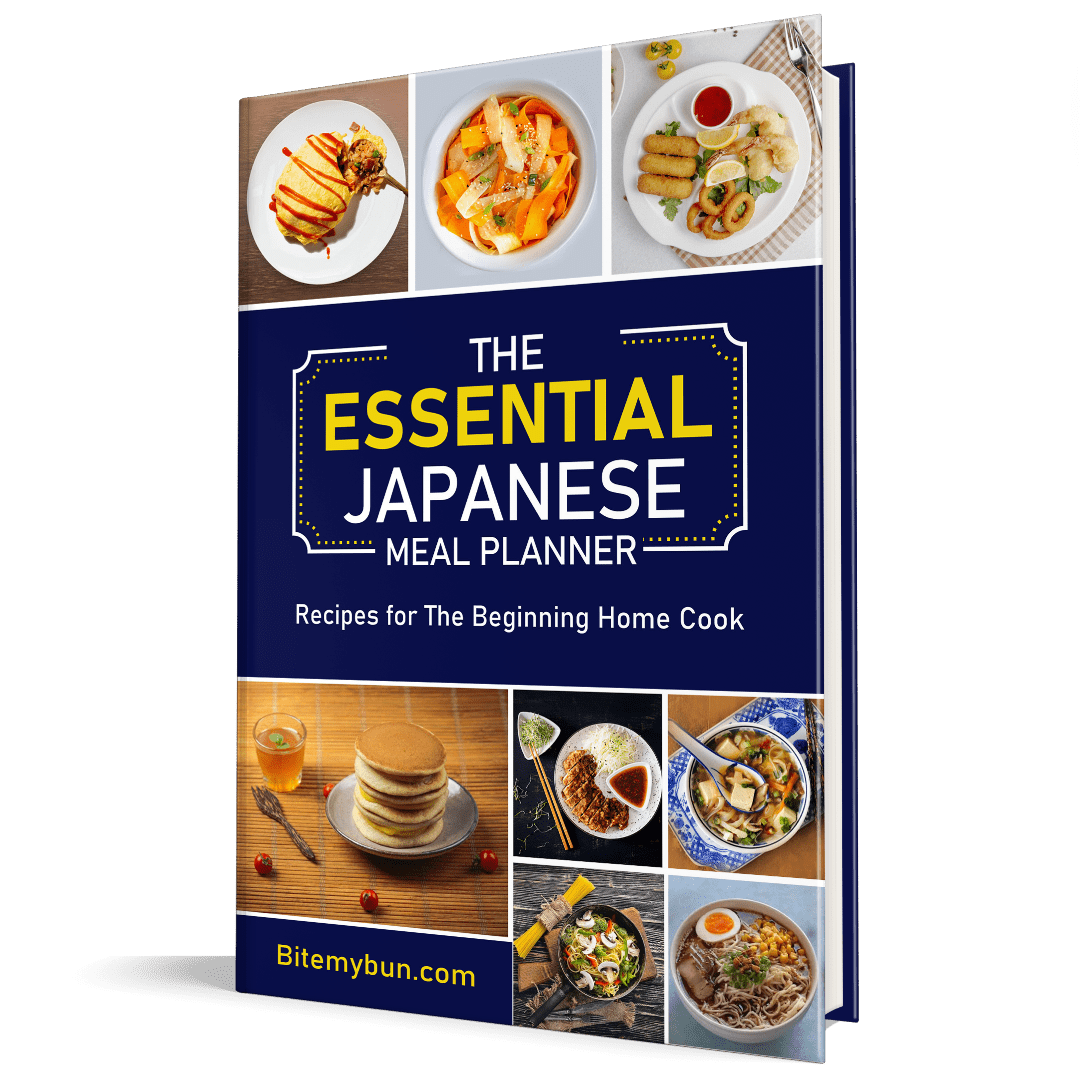 Check out our new cookbook
Bitemybun's family recipes with complete meal planner and recipe guide.
Try it out for free with Kindle Unlimited:
Read for free
Joost Nusselder, the founder of Bite My Bun is a content marketer, dad and loves trying out new food with Japanese food at the heart of his passion, and together with his team he's been creating in-depth blog articles since 2016 to help loyal readers with recipes and cooking tips.