Filipino soup-based veggie dish: Bulanglang recipe
I love creating free content full of tips for my readers, you. I don't accept paid sponsorships, my opinion is my own, but if you find my recommendations helpful and you end up buying something you like through one of my links, I could earn a commission at no extra cost to you.
Learn more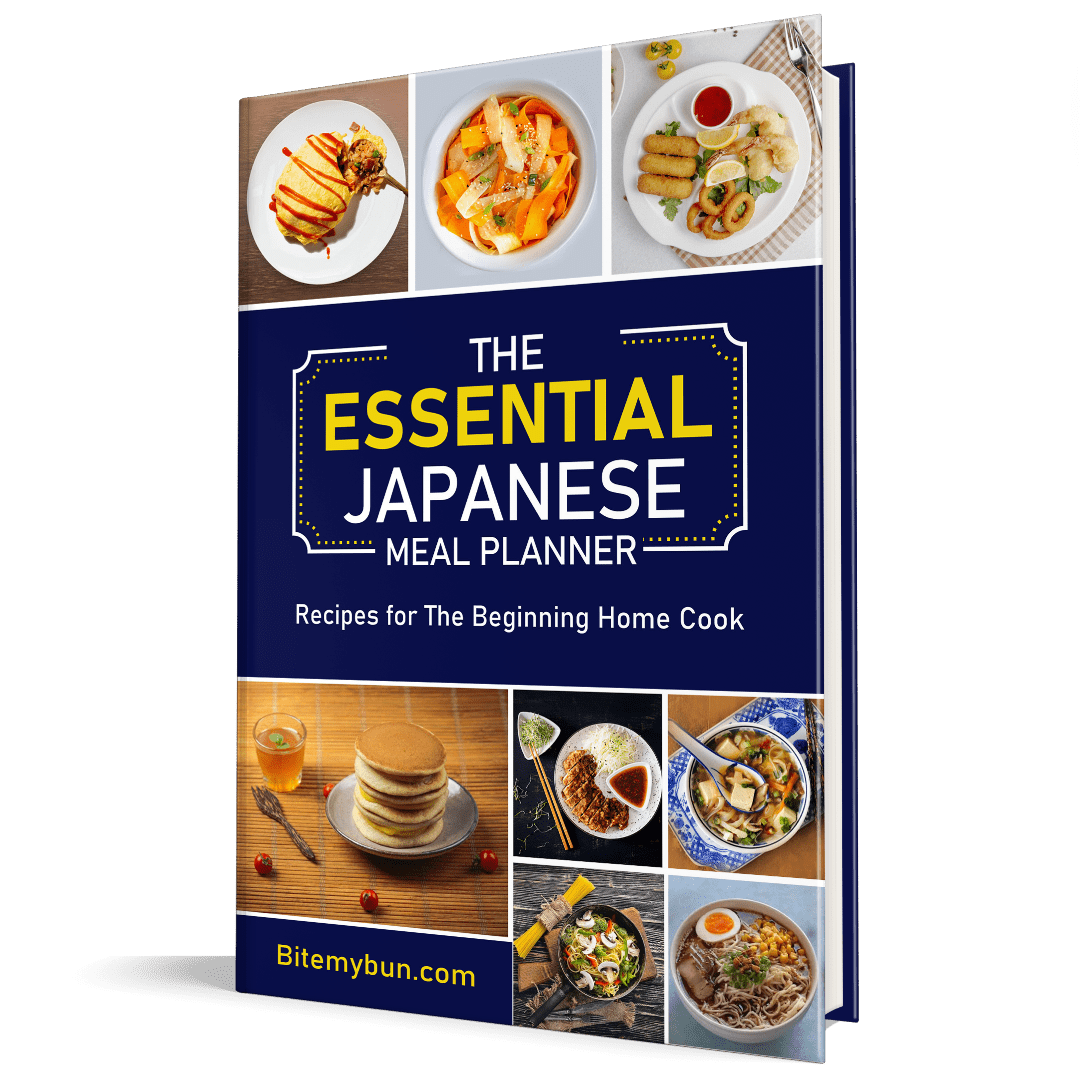 Check out our new cookbook
Bitemybun's family recipes with complete meal planner and recipe guide.
Try it out for free with Kindle Unlimited:
Read for free
This bulanglang recipe is a favorite dish in the Southern Tagalog region. It originally came from Batangas, where fruits and vegetables have always been in abundance.
This dish is very healthy and nutritious since it contains different types of vegetables. It's different from pinakbet because it's more watery, and instead of bagoong alamang, this recipe uses bagoong isda.
Another difference is the cooking method. Pinakbet needs sautéing, while with bulanglang, the vegetables are simply boiled, and traditionally, the stock used for it is rice wash.
Having said that, this is very easy to cook!
All you need to do is boil the rice wash or water and put in the vegetables according to their cooking time. I'll share which vegetables to put in first so you end up with the perfect textures!
10 Tips to Save a Bundle on Asian Ingredients!
Introducing our brand new FREE PDF guide: "Saving Secrets: Unveiling the Art of Saving Money on Asian Ingredients" It's your first newsletter email, so start saving today! 📚🧧
We'll only use your email address for our newsletter and respect your privacy
Bulanglang recipe
This meat-free vegetable soup is the perfect comfort food when you're looking for a simple tasty meal. It contains healthy vegetables and a hearty broth. Be sure to make a large pot to share with friends and family.
Ingredients  
5

cups

rice washing water

1

green papaya

sliced

2

cups

calabaza squash

sliced

2

medium tomatoes

sliced

1

cup

sitaw

string beans

1/2

eggplant

chopped

1

cup

bunga ng malunggay

moringa leaves

10

pieces

okra

sliced

1

handful

loofah patola

sliced

4

cloves

garlic

crushed

1

piece

lemongrass

1 inch long

2

tsp

salt

1

tsp

bagoong isda (anchovy paste) or fish sauce

optional
Instructions 
In a cooking pot, pour in rice washing water and bring it to a boil.

Add garlic, lemongrass, and ginger to the rice water and cook for about 7 minutes. Then remove the lemongrass, or else it'll be too flavorful.

Add the squash and papaya and cook for an additional 6 minutes. Add the salt.

Next, add the okra, tomatoes, eggplant, loofah, and sitaw, and boil for another 5 minutes.

Lastly, add the malunggay leaves and bagoong isda (anchovy paste) or fish sauce (patis). Cook for 1 minute, then turn off the heat. Serve hot!
Nutrition
Calories:
43
kcal
Carbohydrates:
10
g
Protein:
1
g
Fat:
1
g
Saturated Fat:
1
g
Polyunsaturated Fat:
1
g
Monounsaturated Fat:
1
g
Sodium:
781
mg
Potassium:
235
mg
Fiber:
2
g
Sugar:
5
g
Vitamin A:
633
IU
Vitamin C:
36
mg
Calcium:
27
mg
Iron:
1
mg
See YouTube user Panlansang Pinoy make this dish in his video:
Cooking tips
Ideally, aromatics like ginger, garlic, and lemongrass should be dropped first in the pot, then the squash or "kalabasa" and papaya, which must be cooked until it's nearly disintegrated; this adds texture to the broth.
Add papaya before you add tomatoes, or else the tomatoes will be too mushy and the papaya too hard.
Next are the sweet vegetables like eggplants, ladies' fingers or okra, dragon bean or sigarilyas, and sitaw. Lastly, put in the leafy vegetables, like the malunggay leaves.
If you want to cook bulanglang like locals, use the rice washing water as your base.
Although adding fish paste or fish sauce is optional, it adds a pleasant umami flavor to this simple recipe.
If you want to have crunchier veggies like the sitaw, don't overcook them.
Substitutions & variations
There's also a variation of bulanglang from Pampanga, which is a province in the Central Luzon region of the Philippines. It's called bulanglang kapampangan.
The main difference between the 2 versions is that bulanglang kapampangan uses gata, or coconut milk, while bulanglang batangueno doesn't.
Other than that, the ingredients and cooking methods are pretty much the same.
Although this dish uses some common Filipino veggies, you can change the recipe by substituting your preferred vegetables.
It can be hard to find many of the Filipino vegetables for this dish in Western grocery stores. But don't worry, there are some easy substitutions.
For example, you can use zucchini or yellow summer squash in place of the kalabasa. For the sitaw, you can use string beans. And for the dragon bean, you can use green beans.
Vegetarians and vegans can enjoy this veggie broth and this specific bulanglang recipe by skipping the fish sauce.
If you want to add some meat to this dish, you can use chicken, shrimp, or pork.
You can also use fish, but that turns the dish into dinengdeng, which is a similar brothy soup.
To improve the flavor, you might want to try adding a little salt. To add more flavor, some people prepare a dip with calamansi, birds-eye chili peppers, and fish sauce (patis).
I advise you use less salt and fish sauce if you want to try this dish and reap its health advantages.
What is bulanglang?
Bulanglang is a soup-based vegetable dish from the Philippines that typically features eggplant, okra, and squash. This bulanglang recipe is an easy way to make one of the healthiest Filipino soup varieties.
The vegetables are cooked in a rice wash broth, and that makes it simple but still nutritious.
There are several varieties of bulanglang, and probably the most popular is from the Batangas province.
You only need to boil water or rice washing (water used to clean rice), and add the veggies in accordance with their cooking times to make bulanglang quickly and easily.
The dish is special because the focus is on local Filipino vegetable varieties. Green papaya and other firm, dense vegetables like calabaza squash should be boiled first, while soft green vegetables like malunggay should be put into the pot last.
The flavor is rather bland, but it's a great way to get your veggies in.
There's actually a common misconception about bulanglang. People think it contains fried fish, but actually, that's a different Filipino dish, not authentic bulanglang.
Origin
The history of the bulanglang dish is a little unclear. Some say it's from the Visayas Islands, while others believe bulanglang originated in the Batangas province.
But the Katagalungan region of the Philippines is likely where it originated because that area is where many of the country's vegetables are harvested. Therefore, the abundance of fresh local veggies probably inspired this dish.
There are also different stories about how it got its name.
Some say the name comes from the Tagalog word "bulang," which means "to wash." This is because the dish was originally made with leftover rice water or "arros caldo."
Others believe the dish is named after the sound the vegetables make when they're being cooked in the pot.
Whatever the case may be, bulanglang is a delicious and healthy Filipino soup that's perfect for any occasion!
How to serve and eat
Bulanglang can be eaten as an appetizer or a main dish. It's poured into a larger serving bowl and eaten.
It's definitely a classic comfort food with a simple taste, so you can slurp or eat it with a spoon.
Some people will eat the broth with a side of steamed rice, while others prefer to drink it like soup.
When served as an appetizer, bulanglang is often eaten with dipping sauces on the side. The most popular dipping sauce is a mixture of calamansi, chili peppers, and fish sauce (patis).
Locals like to serve bulanglang with fried fish or grilled meats. Bulanglang is usually eaten alongisde a braised fish recipe called sinaing na tulingan. Other options include fried bangus, also called milkfish.
But there's also no reason you can't enjoy this healthy dish with some bread on its own or make a complete meal of it with steamed rice and other salty foods!
Just add fried bangus and you've got yourself a healthy 2-course meal. It's a popular choice for lunch or dinner, especially during the rainy season.
Similar dishes
There's a similar dish that contains pork belly, and in some areas, it's called kapampangan bulanglang, although, in some parts, there's no pork in the soup.
Another similar dish is called sinigang.
Sinigang is a soup made with different kinds of meat, seafood, or poultry, and vegetables. The sour and savory soup is popular in the Philippines and other Southeast Asian countries.
It's usually served with steamed white rice and a variety of dipping sauces on the side.
Bulanglang is sometimes confused with sinigang because they both have similar ingredients and are both soup-based dishes with similar tastes. The main difference is that sinigang contains meat or seafood, while bulanglang doesn't.
The other 2 similar dishes are dinengdeng and pinakbet.
Dinengdeng is a soup made with vegetables and either fish or shrimp paste (bagoong). It's usually served with steamed white rice.
Pinakbet, on the other hand, is a stew made with vegetables, shrimp paste, and sometimes meat. It's usually served with steamed white rice as well.
FAQs
Is bulanglang healthy?
This vegetable soup is guaranteed to be nutritious and contains antioxidants that are necessary for the human body.
Since this recipe is made entirely with fresh leafy vegetables and fruits, and there's no frying method, it's definitely a very healthy and perfect food for those on a diet.
We can also get vitamins, nutrients, and minerals from this super simple dish. The nutritional content that's found in this vegetable soup recipe is very good for sick people to help them recover easily.
It's also recommended for those who have high cholesterol and are diabetic.
How to store bulanglang?
Store leftovers in an airtight container and refrigerate for up to 2 days. Reheat in a pot over medium heat until warmed through. Stir so the vegetables don't stick and mush up together.
This dish isn't suitable for freezing because your vegetables will become mushy when defrosted.
Is bulanglang gluten-free?
Yes, this dish is naturally gluten-free because there are no wheat-based ingredients used.
Can I make bulanglang ahead of time?
Yes, you can make the soup base ahead of time and store it in the fridge for up to 2 days.
Just add the vegetables when you're ready to eat.
Bulanglang vs dinengdeng – what's the difference?
Dinengdeng contains fish or meat, while bulanglang is a vegetarian soup.
The second difference between bulanglang and dinengdeng is that bulanglang uses more water, making it soup-like, while dinengdeng is thicker and stew-like.
Both dishes are made with leafy greens, but the type of greens used in each dish is different.
Bulanglang vs pinakbet – what's the difference?
The main difference between bulanglang and pinakbet is that bulanglang is a soup while pinakbet is more like a stew.
Another difference is that pinakbet usually contains meat, while bulanglang is a vegetarian dish. Pinakbet contains fermented fish or shrimp, while bulanglang doesn't.
Pinakbet is also an Ilocano specialty.
Enjoy a nice bowl of bulanglang
I hope you enjoy this simple bulanglang recipe which is fast, easy, and very hearty. It's a healthy Filipino soup idea for any day of the week!
Since it's full of vegetables, it's healthy, nourishing, and has a pleasant taste. This makes it a great choice both for those who are on a diet and for those who want to enjoy a delicious and hearty soup.
Serve with some steamed rice on the side or grilled fish, and enjoy!
Do you have ideas to share about this recipe? Comment below and don't forget to RATE our recipe. Thanks and mabuhay!
Also read: Paksiw na galunggong recipe, a delicious fish vinegar dish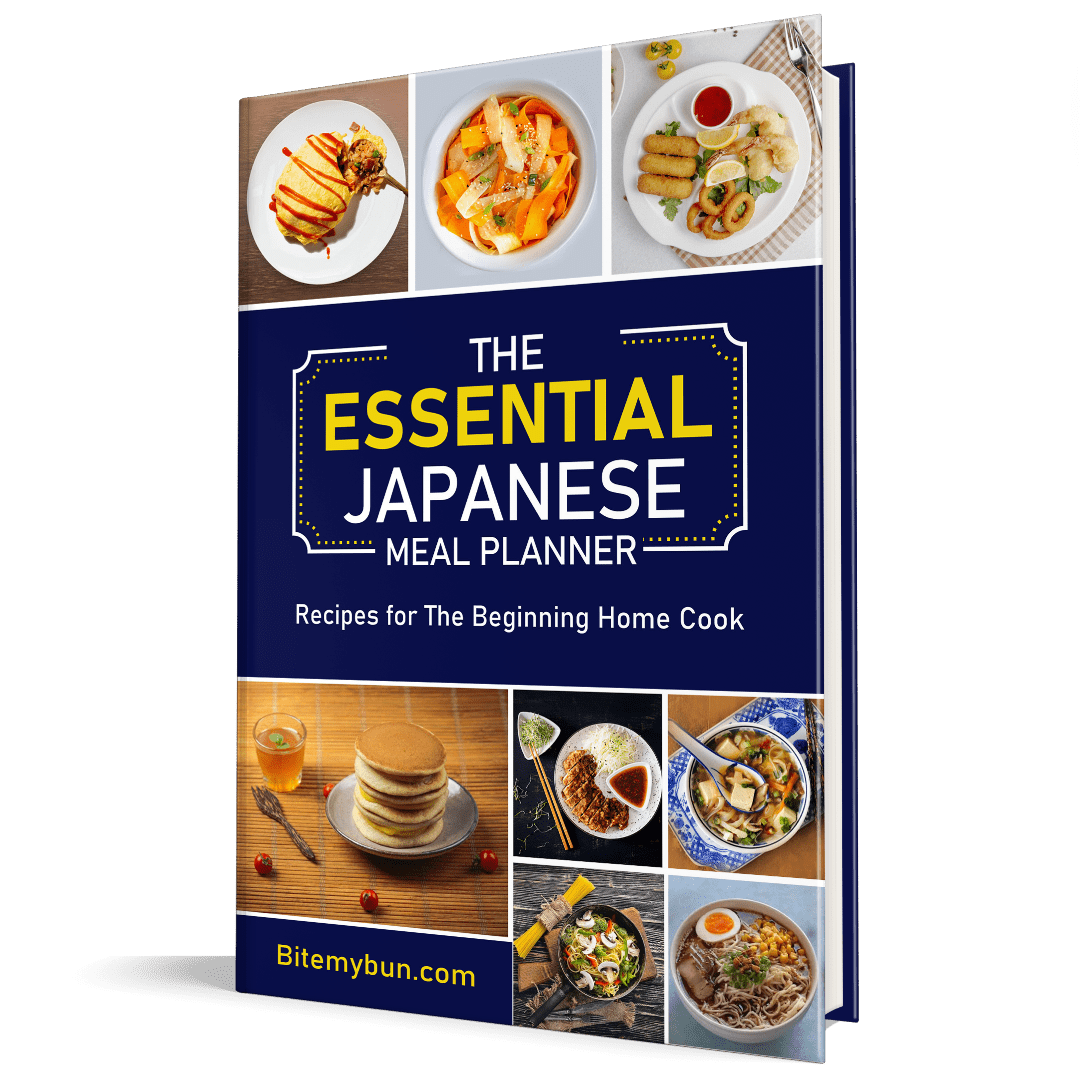 Check out our new cookbook
Bitemybun's family recipes with complete meal planner and recipe guide.
Try it out for free with Kindle Unlimited:
Read for free
Joost Nusselder, the founder of Bite My Bun is a content marketer, dad and loves trying out new food with Japanese food at the heart of his passion, and together with his team he's been creating in-depth blog articles since 2016 to help loyal readers with recipes and cooking tips.