Pinakbet with bagoong shrimp paste: an easy 40 minute recipe
I love creating free content full of tips for my readers, you. I don't accept paid sponsorships, my opinion is my own, but if you find my recommendations helpful and you end up buying something you like through one of my links, I could earn a commission at no extra cost to you.
Learn more
Pinakbet (also called "pakbet") is a very popular vegetable dish. This is a medley of vegetables that are locally grown in Filipinos' backyards.
It's cooked by sauteing vegetables and then flavoring with bagoong alamang or fermented shrimp paste and some fish sauce or patis.
It's sometimes topped and garnished with crumbled pork crackling (or chicharon), bagnet, and even fried fish!
There's something so satisfying about eating a bowl of warm, flavorful pinakbet with some steamed rice. The combination of different textures and tastes in every bite is just heavenly!
You have to try this delicious pinakbet with bagoong recipe. The savory and umami shrimp paste is the secret ingredient that makes it a favorite Filipino dish.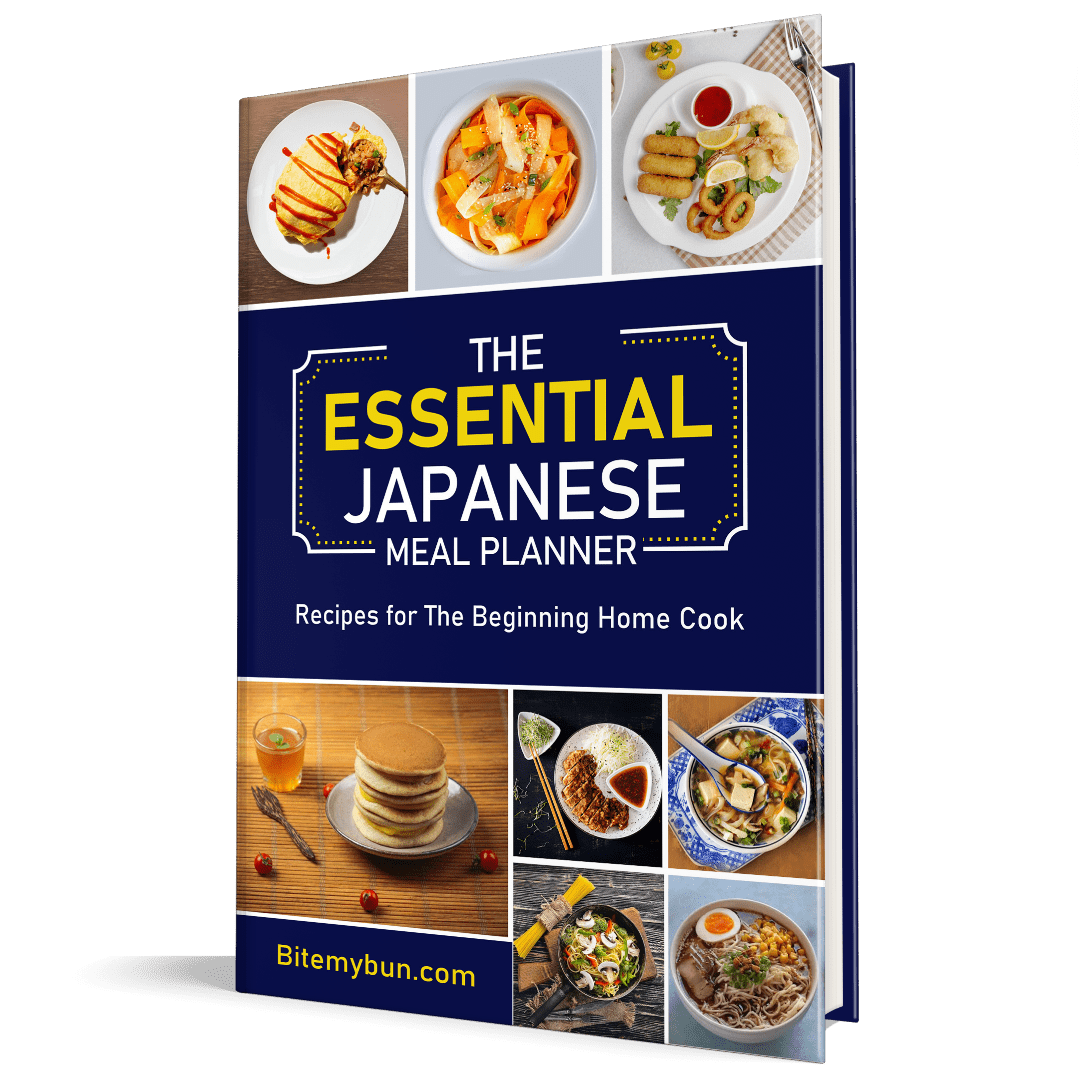 Check out our new cookbook
Bitemybun's family recipes with complete meal planner and recipe guide.
Try it out for free with Kindle Unlimited:
Read for free
Pinakbet recipe
This pinakbet recipe features fresh, tasty vegetables and a savory shrimp paste. Consider it the ultimate comfort food!
Also, check out this Pinoy garlic buttered shrimp recipe
Pinakbet or simply "pakbet" recipe
In the Philippines, the Ilocanos are well-known for preparing the best pinakbet. The versatility of this pinakbet recipe makes it a very good complementary dish to fried foods like pork chops, fried chicken, or even barbequed meats.
Ingredients  
¼

kilo

pork with fat

cut into small pieces

2

ampalaya (bitter melons)

sliced to bite-sized pieces

2

eggplants

sliced to bite-sized pieces

5

pieces

okra

cut into 2

1

head

garlic

minced

2

onions

diced

5

tomatoes

sliced

1

tbsp

ginger

crushed and sliced

4

tbsp

bagoong isda or bagoong alamang

3

tbsp

oil

1½

cup

water

Salt and pepper to taste
Instructions 
In a cooking pan, heat oil and fry the pork until brown. Remove the pork from the pan and set aside.

In the same pan, saute garlic, onion, ginger, and tomatoes.

In a casserole, boil water and add bagoong.

Add the pork in the casserole and mix in the sautéed garlic, onion, ginger, and tomatoes. Bring to a boil and simmer for 10 minutes.

Add in all the vegetables and cook until the vegetables are done, being careful not to overcook.

Add salt and pepper to taste.

Serve hot with plain rice.
Check out YouTube user Panlasang Pinoy's video on making pinakbet:
Cooking tips
If you want a more savory dish, add more bagoong isda or bagoong alamang. When you add shrimp paste, shrimp sauce, or fish sauce, it adds a certain umami flavor to the dish.
To make the dish less salty, soak the bagoong in water for about 10 minutes before adding it to the dish.
The traditional pinakbet recipe used round small or baby eggplants, which are green in color and not violet. It also has small "lady finger" (or okra) and mini rounded ampalaya (or bitter gourd).
To hasten the cooking time, you can cut the eggplants in half (lengthwise) and chop the ampalaya into quarters. Make sure the stem is left intact though!
To retain the deep green color of the vegetables in this pinakbet recipe, the vegetables should be blanched and then shocked in ice-cold water. The talong eggplant can be added later.
In this pinakbet recipe, fresh cherry tomatoes are used instead of the traditional large tomatoes. The cherry tomatoes must be left whole for added visual appeal to the dish.
Some cooks opt to lessen or omit the bitter gourd or ampalaya in the pinakbet recipe because of the bitter aftertaste.
Substitutions & variations
The Ilocanos also add in bagnet, which is pork that resembles lechon kawali. This adds to the savory flavor of the pinakbet, aside from the salty taste and sweetness from the bagoong alamang.
There are also other vegetables present in this dish, like squash or pumpkin. You can also add the fresh and young leaves of the squash plant, as well as its flowers.
Besides bitter melon, you can use other mixed vegetables in this pinakbet recipe, like sitaw (string beans), long beans, upo (bottle gourd), and even kalabasa (squash).
Some people prefer to use zucchini instead of eggplant in this pinakbet recipe because it isn't as tough and has a more delicate flavor. But really, you can add squash or any other vegetables you want to this dish, as long as it's cooked properly!
The vegetables used in this pinakbet recipe can be sautéed first with garlic, onion, tomatoes, and ginger. This gives the dish a more robust flavor.
For those who want a healthier version, you can use shrimp paste that's made from terrestrial shrimp or krill instead of the fishy shrimp paste. You can also use rock salt to lessen the sodium content in this dish.
There are plenty of fermented fish pastes, sauteed shrimp paste, and other fish-based sauces you can use. You can even skip them if you don't like the fishy taste.
Now, this dish is sometimes served with pork, but did you know that fried fish is also a delicious option? In fact, many restaurants that serve this popular dish also offer fried fish as an alternative.
If you want to add more protein to this dish, feel free to add chicken, shrimp, or even tofu. Just remember to adjust the cooking time according to the type of protein you're using.
How to serve and eat
Pinakbet is often served as a main course meal but can also be a side dish or appetizer. It can be enjoyed on its own or with steamed rice.
It's served nice and hot, and you can add toppings like chicharon, grilled fish, or shrimp paste.
The versatility of this pinakbet recipe makes it a very good complementary dish to fried foods like pork chops, fried chicken, or even barbequed meats. In some areas, pinakbet is served with a portion of fried fish.
The vegetables are placed in a serving dish and topped with pork or fried fish. It's then garnished with spring onions and served with steamed white rice on the side.
How to store & reheat
Pour the pinakbet into an airtight container once it's cooled off and place it in your refrigerator. Pinakbet must be consumed within 3 days maximum.
But if you put your food in the fridge before it has had a chance to chill, bacteria might spoil it more quickly. Its increased temperature is the reason behind this.
Before placing it in the refrigerator, make sure it's at room temperature to prevent contamination of other perishable foods and dishes. And feel free to get it out of the refrigerator whenever the need for a nutritious, flavorful batch of vegetables and soup strikes again.
It may be difficult to picture it tasting as good as it did the day you cooked it. But occasionally, as the days go by, the flavors of your ingredients—especially the seasonings—seep into the stew and other ingredients better. You'll definitely taste something fantastic in the end!
However, it's obviously best to have it hot. Your dish can be placed in a large pan and heated up over medium heat. You may do this by using your stove.
You can serve it once more after confirming that it's fully warm. Now you can have a delicious batch of pinakbet once more, perhaps with a nice cup of rice!
Similar dishes
There are several Filipino foods that are similar to pinakbet in terms of ingredients and cooking methods.
These include:
Ginataang kalabasa at sitaw: This dish is made with squash, string beans, and coconut milk.
Ginataang kalabasa at kalabasa: This dish is made with squash and pumpkin cooked in coconut milk.
Dinengdeng: This is a dish from the Ilocos region that's made with various vegetables cooked in a broth.
Bulanglang: This is a dish from the Tagalog region that's made with various vegetables cooked in a broth and tastes similar to pinakbet.
FAQs
What's the English meaning of pinakbet?
The term "pinakbet" is translated as "shriveled" or "shrunk" in English. This is likely in reference to the vegetables that are cooked until they become soft and their natural flavors have been concentrated.
What's the healthiest way to eat pinakbet?
The healthiest way to enjoy pinakbet is to make sure that it isn't overcooked. The vegetables should retain their nutrients and not be mushy.
As long as your plate is full of okra and other tasty veggies, pinakbet is quite healthy.
It's also important to use healthy cooking oil and limit the amount of salt that's added to the dish.
Can I make pinakbet without shrimp paste?
Shrimp paste is a key ingredient in pinakbet and gives the dish its distinct umami flavor.
If you're making pinakbet for someone who doesn't eat shrimp paste, then you can leave it out. The dish will still be delicious, although it'll be missing that characteristic flavor.
How many calories are in pinakbet?
A serving of pinakbet has approximately 200 calories. This will vary depending on the ingredients that are used and how it's prepared.
Is pinakbet good for diets?
Yes, this dish contains many fresh vegetables and can be a good option for people who are trying to lose weight or eat a healthier diet!
It's important to limit the amount of salt and cooking oil that's used in order to make it healthier. You can also avoid adding meat to the dish if you're trying to cut down on calories.
Pinakbet can be a nutritious and delicious part of your diet! Just make sure to cook it properly and enjoy it in moderation.
Have some yummy veggies by making pinakbet
Pinakbet is a popular Filipino dish that's made with vegetables, shrimp paste, and other seasonings. It's the kind of comforting stew that's perfect for a rainy day.
The best part is that it gets even better as leftovers!
If you're looking for a healthy dish full of veggies like okra and eggplant, then pinakbet is the perfect choice.
If you want to learn more about pinakbet, then check out this article.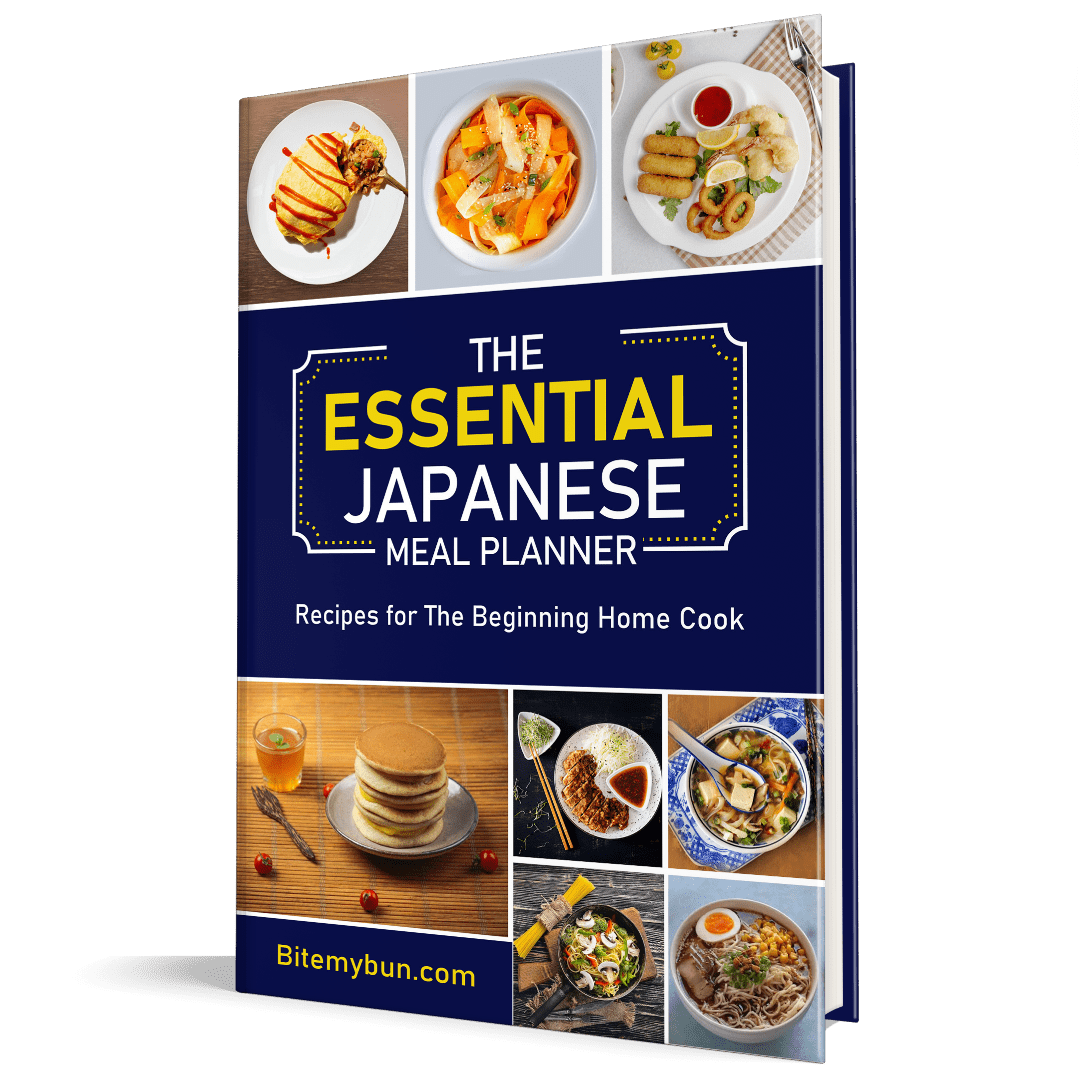 Check out our new cookbook
Bitemybun's family recipes with complete meal planner and recipe guide.
Try it out for free with Kindle Unlimited:
Read for free
Joost Nusselder, the founder of Bite My Bun is a content marketer, dad and loves trying out new food with Japanese food at the heart of his passion, and together with his team he's been creating in-depth blog articles since 2016 to help loyal readers with recipes and cooking tips.