Need A Vegan Chicken Broth Or Just Don't Have Any? 10 Best Substitutes
I love creating free content full of tips for my readers, you. I don't accept paid sponsorships, my opinion is my own, but if you find my recommendations helpful and you end up buying something you like through one of my links, I could earn a commission at no extra cost to you.
Learn more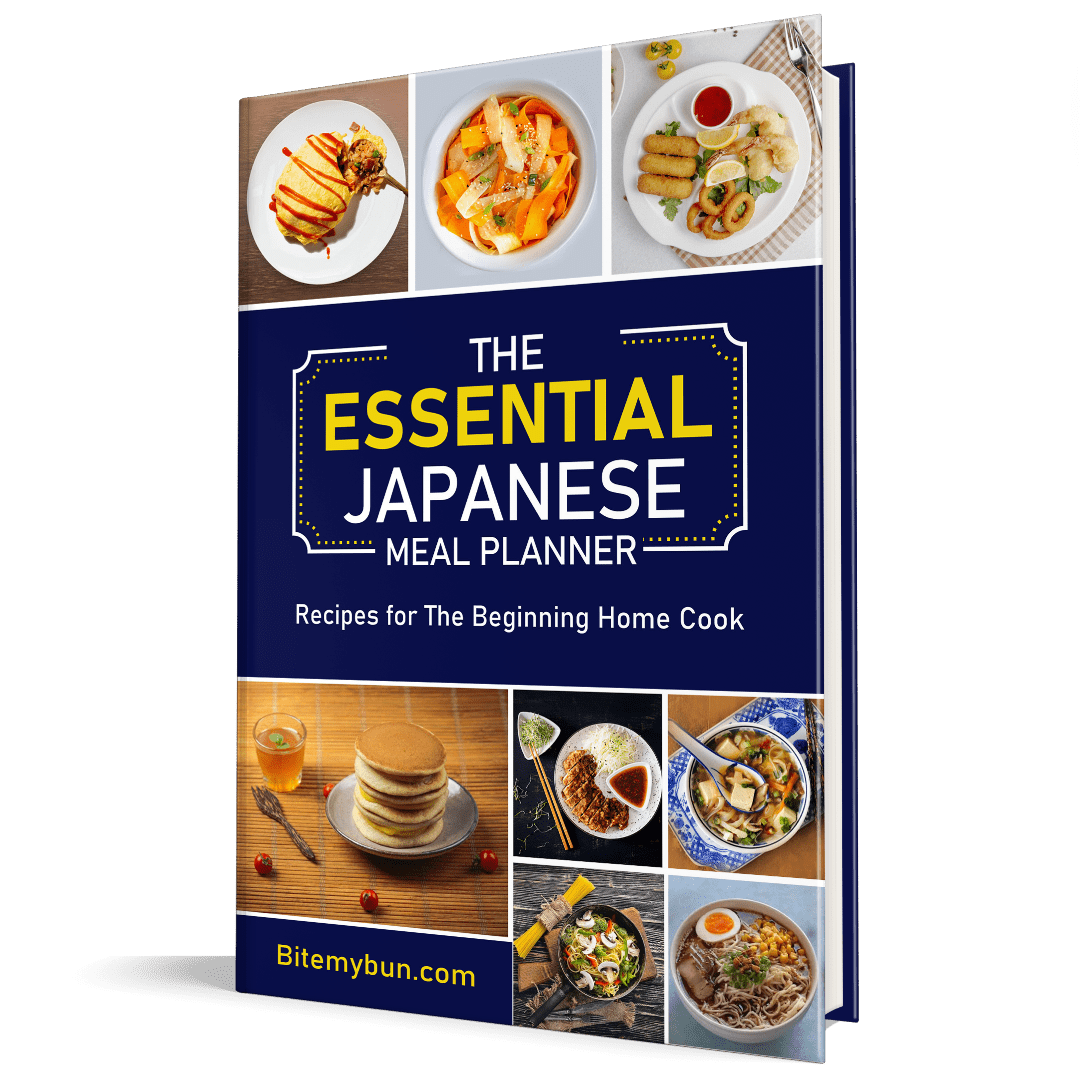 Check out our new cookbook
Bitemybun's family recipes with complete meal planner and recipe guide.
Try it out for free with Kindle Unlimited:
Read for free
If you're out of chicken broth, you're not out of luck because it's VERY easy to substitute.
Chicken broth is mostly just salty water with a little fat and flavor from the chicken. That's why the best substitute is water. Use water in the same amount you'd use chicken broth. Add 1/2 teaspoon of salt per cup of water or 1/4 teaspoon to make it a low-sodium substitute.
There's also an option to make your water even more like the fatty chicken stock so let's talk about how to do that and some more alternatives.
10 Tips to Save a Bundle on Asian Ingredients!
Introducing our brand new FREE PDF guide: "Saving Secrets: Unveiling the Art of Saving Money on Asian Ingredients" It's your first newsletter email, so start saving today! 📚🧧
We'll only use your email address for our newsletter and respect your privacy
Best chicken broth substitutes
Water instead of chicken broth
Chicken broth adds moisture and saltiness to a dish but also has flavor enhancers.
Your dish often already has flavor enhancers, essentially making its own broth from the meat and vegetables in the recipe.
That's why water is perfect for adding moisture to most dishes and is more flexible because you can adjust the saltiness to your liking.
Any dish with meat or beans in it will essentially create its own flavorful stock because those add a great taste to liquid.
You can't make chicken soup with just water and salt of course, and for some dishes the flavor profile might be a bit flat, but you can always add some more of the onions, carrots, garlic and other things in your stew to get it to the same level.
One extra tip, though: If you want to imitate the fat in chicken broth, you can add a tablespoon of olive oil to plain water to make it an even closer substitute.
My favorite chicken broth substitute, though is this delicious vegetable broth.
Vegetable broth
Vegetable chicken broth substitute recipe
A good substitute for chicken broth is vegetable broth. It may not be identical to chicken broth in taste and color, but it can add great flavor to your food. It tastes just as delicious as chicken broth, maybe even more!
Ingredients  
1

tbsp

coconut oil

1

large

onion

Salt

to taste

Pepper

to taste

2

cloves

garlic

minced

2

medium

carrots

Water

2

bay leaves

4

tbsp

tomato paste

Nutritional yeast

optional
Instructions 
Note: To get fast results, chop the vegetables first.

Heat 1 tbsp of oil and water in a pot and add all the vegetables, salt, and pepper.

Stir the mixture until the vegetables soften.

Add more water and bay leaves, then bring the mixture to a boil.

Once boiling, reduce the heat level and add tomato paste. You can also add nutritional yeast; however, it's optional.

Continue cooking at a low heat level for about half an hour. The more you cook it, the richer the flavor will be.

On completion, taste the vegetable stock. Adjust the flavors accordingly and let it cool.

Finally, pour it into a container.
Check out YouTube user Spain on a Fork's video to see how he makes vegetable broth:
To make vegetable broth, you'll need a few spices and vegetables of your choice. For a great chicken broth substitute, I'd recommend using vegetables with neutral and savory tastes, like carrots, garlic, and mushrooms.
You can use corn as a flavor enhancer. Additional seasonings like cumin powder and paprika are also often found in store-bought chicken broth.
Or make it a little spicy with some red chili powder or even curry powder.
Vegetable broth remains fresh and edible in a refrigerator for about 4 to 5 days, but lasts in the freezer for about 30 days.
Mirepoix
Mirepoix is essentially chicken broth without the chicken because the same combination of onion, carrots, and celery is added to water to make it. This comes closest to a vegan substitute, plus they are the same vegetables recommended to make the vegetable stock substitute.
If you can find it, you can add it to water to make your broth.
Chicken stock instead of chicken broth
You can use both, although chicken broth is made of chicken meat instead of the added bones and cartilage in stock, which gives it a lighter flavor.
This is because the bones and cartilage add collagen due to the gelatin released by long-simmering bones, the secret to the richer texture!
If you substitute chicken stock for broth, use 1/4 cup of water for every 3/4 cups of chicken stock to get to 1 cup of chicken broth in your recipe to get the same amount of flavor in your dish.
Also, note that stock contains more calories than chicken broth. But on a healthier note, it has more protein, vitamins, carbs, and minerals.
Beef broth
Beef broth has a distinctive, robust flavor and is much stronger than chicken broth. It can sometimes overpower other flavors in the dish.
Beef broth doesn't make for a very good chicken broth alternative in most cases, but if you're low on chicken broth and only have beef broth available as an alternative, try diluting it with water to make your soup.
I don't have a specific ratio for you here, it really depends on your dish so add a little at first and start tasting.
Chicken bouillon granules
These essentially are chicken broth in dried form so obviously, they work great. The only thing you need to do is rehydrate them and their broth again.
Just add 1 teaspoon of granules per 1 cup of water and it's a 1 to 1 chicken broth substitute.
Chicken bouillon cubes
These are also dehydrated chicken broth and granules in a cube form. 1 cube is approximately 1 teaspoon of granules, so add one to a cup of water and you have 1 cup of chicken broth.
Soy sauce
Soy sauce gives a lot of flavor but it's very salty so you can only add a little to your dish. Add 2 teaspoons of soy sauce to a cup of water to get the same rich flavor you would with chicken broth.
White wine
If you're struggling with the flavor of your dish without chicken broth, consider introducing some flavor enhancers like white wine.
Some say to use a 1 to 1 ratio but I think that would alter the flavor of your dish too much, especially if it isn't Mediterranean cuisine.
Use 1/2 cup of dry white wine and 1/2 of water for every cup of chicken broth in your recipe and you'll get a nice flavor without overpowering your dish.
Combine this with more dried herbs and spices in the dish to give it that extra flavor boost!
Chickpea liquid (aquafaba)
Ok, you might not have this on hand either, but you might make some hummus soon. In that case, save the chickpea liquid since it's actually one of the best-tasting alternatives to chicken broth!
This "aquafaba" (leftover liquid from cooking or soaking chickpeas) is a common ingredient used by many people with egg allergies or vegans looking for an alternative to traditional ingredients, like eggs and dairy products.
To use it as a broth substitute, you'll want to dilute the aquafaba with an equal amount of water.
Also read: these are great substitutes for beef broth
Tips for broth substitutes
It's important to remember what gives any broth the definition and taste needed.
While choosing any replacements, keep in mind the ingredients used for each substitute so you know which one to use for the required recipe.
Try to use the substitute with as many similar ingredients to chicken broth as possible.
Keep in mind that the taste of the dish will change a little, depending on what substitute you're using.
Don't go too far with experimenting with the substitute or it might ruin the flavor entirely.
FAQs
You now know how to make a chicken broth substitute.
Do you have questions regarding vegetable broth and other substitutes? Then read on for some answers!
What are the benefits of vegetable broth?
Other than being a great substitute for chicken broth, vegetable broth has some other benefits as well. Here's a list:
It has a high amount of minerals thanks to the vegetables, so it prevents several diseases. That's why it's called "magic mineral broth"!
It's loaded with phytochemicals that prevent eye diseases, cancer, and heart problems.
It works as an immunity booster.
It has detox properties that keep the body toxin-free.
What is the nutritional content of vegetable broth?
Vegetable broth has wonderful nutritional content because it contains a large number of veggies that provide antioxidant and anti-allergy properties to the broth. It's high in sodium but has fewer calories in comparison.
Containing a handsome amount of vitamin A, this chicken broth substitute works great for your eyes. The best part is that you can choose to add or subtract any nutrients of your choice by carefully selecting the vegetables you want to put in your broth.
How can you make chicken stock using bones only?
One very handy trick is to make chicken stock using leftover bones from whatever you've got. That is, if you've used the chicken for something else and are left with just bones, you can still utilize them to make a very flavorful stock at home.
It's relatively effortless to make and gives your meal a better taste. All you need is to simmer the bone broth at a low flame for a minimum of 1 hour or as long as a day.
Longer simmering gives it a richer taste. You can add any leafy green vegetables, parsley, bay leaves, or any other seasonings of your choice to mold the taste according to your taste buds.
Don't panic if you don't have chicken broth
The next time you reach into your pantry and there's no chicken broth left, don't panic! As you can see, there are several ways you can sub this essential ingredient. So you can definitely save your dish, even without chicken broth in it.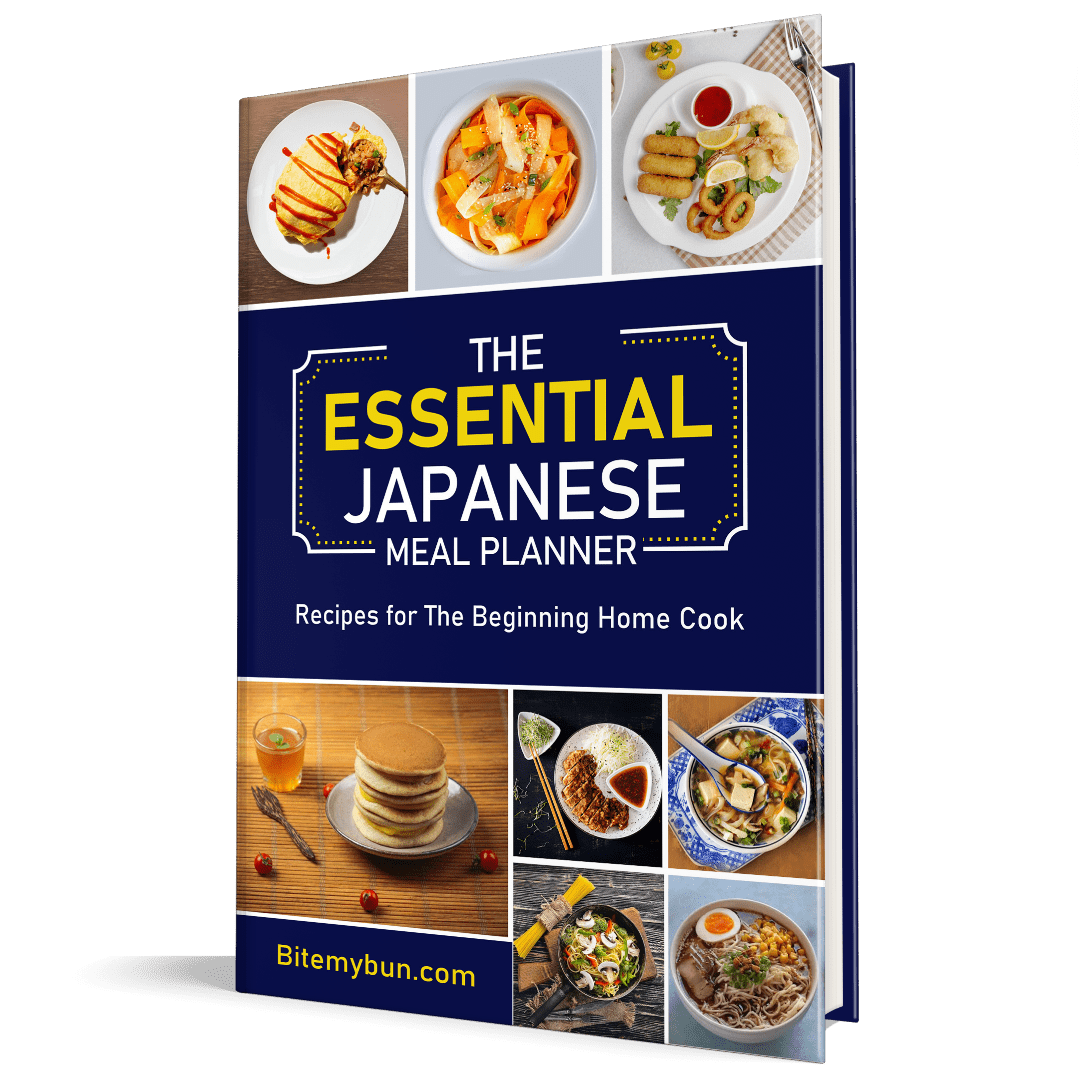 Check out our new cookbook
Bitemybun's family recipes with complete meal planner and recipe guide.
Try it out for free with Kindle Unlimited:
Read for free
Joost Nusselder, the founder of Bite My Bun is a content marketer, dad and loves trying out new food with Japanese food at the heart of his passion, and together with his team he's been creating in-depth blog articles since 2016 to help loyal readers with recipes and cooking tips.