Filipino chicken soup: A creamy and delicious chicken sopas recipe
I love creating free content full of tips for my readers, you. I don't accept paid sponsorships, my opinion is my own, but if you find my recommendations helpful and you end up buying something you like through one of my links, I could earn a commission at no extra cost to you.
Learn more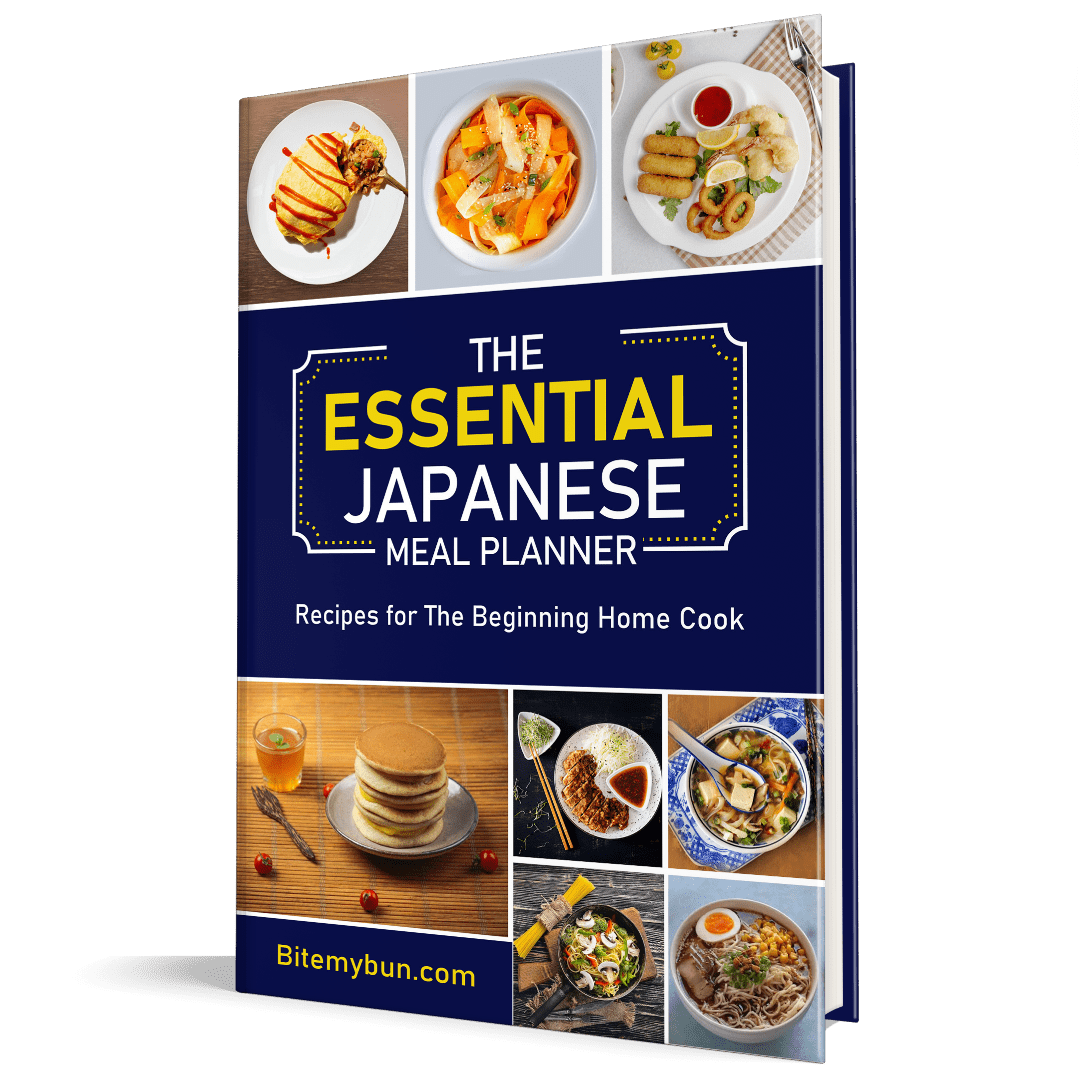 Check out our new cookbook
Bitemybun's family recipes with complete meal planner and recipe guide.
Try it out for free with Kindle Unlimited:
Read for free
This creamy chicken sopas recipe is a popular chicken soup recipe in the Philippines.
It's made with elbow macaroni, chicken, milk, and butter, which makes it very delicious and easy to prepare at home. It's most loved by kids, any time of the day!
This dish is attractive to children because the vegetable ingredients are cut into small cubes, which helps them to believe that vegetables are delicious and nutritious.
The great news is that cooking sopas is so easy that even complete amateurs can do it.
The secret to the best chicken sopas is to add evaporated milk to make a creamy broth and then a hint of fish sauce for that umami flavor.
It's really good for breakfast, but many others prepare this for an afternoon snack instead or eat it as comfort food. As you'll see, this creamy chicken sopas recipe is so versatile because it can also be served as a side dish for fried fish on any occasion, during any season!
10 Tips to Save a Bundle on Asian Ingredients!
Introducing our brand new FREE PDF guide: "Saving Secrets: Unveiling the Art of Saving Money on Asian Ingredients" It's your first newsletter email, so start saving today! 📚🧧
We'll only use your email address for our newsletter and respect your privacy

To see how chicken sopas is made, check out this video by YouTuber Panlasang Pinoy:
Filipino creamy chicken sopas recipe
This creamy chicken sopas recipe is a popular chicken soup recipe in the Philippines. It's made with elbow macaroni, chicken, milk, and butter. It's very delicious and easy to prepare at home, and is most loved by kids, any time of the day!
Ingredients  
2

boneless, skinless chicken breasts

cooked then shredded (or sliced thinly)

2

cups

uncooked elbow macaroni pasta

3

tbsp

olive oil or coconut oil

1

medium

yellow onion

diced

4

cloves

garlic

chopped

2

medium

carrots

sliced diagonally

2

stalks

celery

sliced diagonally

10

cups

low sodium chicken broth

Salt and freshly ground black pepper, to taste

1

tbsp

fish sauce

½

head

small cabbage

coarsely chopped

1

can

evaporated milk (12 oz)

Green onions

chopped for garnish
Instructions 
Boil the chicken breasts until tender and cooked. When cool enough to handle, shred with a fork or with your hands. Retain the liquid where it was boiled (if not using chicken broth). Strain if necessary and set aside.

Boil enough water for the pasta. Cook the macaroni al dente (not mushy, still retaining some bite). While waiting for the pasta water to boil, prepare the vegetables.

In a large pan, heat the oil. Saute the onions, garlic, celery, and carrots until the onions become translucent and the vegetables are tender (about 5 minutes). Season with a little salt and pepper.

Stir in the shredded chicken. Add the broth (or water). Season with some fish sauce (if using) or just more salt (to taste).

Bring to a boil. Add the cabbage, cooked macaroni, and evaporated milk, and cook for another 2-3 minutes, or just until the cabbage leaves are soft. Adjust seasoning if needed.

Ladle into bowls. Garnish with some chopped green onions if you wish. Enjoy!
Nutrition
Cooking tips
The best meat to use for this recipe is a good, firm, boneless, and skinless chicken breast. If you want tender and flaked chicken, boil and let it simmer for a long period of time; this adds more taste to the soup.
You can use any type of pasta, but elbow macaroni is most commonly used in this sopas recipe. Be careful how long you cook the elbow macaroni though, because it can turn mushy quickly!
The same applies to the cabbage. Keep an eye on the clock once you add it, and the soup starts to boil hard.
I like to cook the soup on medium heat so the ingredients don't overcook and go all mushy.
Substitutions & variations
If you want to make this dish more hearty, you can add some chopped ham, hot dogs, corned beef, or chorizo.
In many Filipino households, people like to add some hot dogs, Vienna sausages, or other processed meats besides chicken meat. This adds color, flavor, and texture to the dish.
There are different variations depending on the meat type used. Examples are ground beef or pork, boiled chicken flakes, spare ribs, or any other bony part that makes the soup tasty and flavorful.
You might also wonder what to use if you don't have elbow macaroni on hand.
You can substitute any type of small pasta for the elbow macaroni. Some of my favorites include ditalini, shells, or even orzo.
This dish is also delicious without the evaporated milk, but I do think it's the ingredient that makes Filipino sopas so special. The soup would be more like basic chicken noodle soup without the milk.
You can add a bit of fresh milk, half and half, or even cream if you don't have evaporated milk on hand. Start with a small amount (1/4 cup or so) and add more to taste.
If you're looking to add more vegetables besides carrots and cabbage, you can add green peas, corn, bell pepper, or diced potatoes. They'd all be great in this soup!
You could also swap out the cabbage for spinach, kale, or other leafy greens.
As for the chicken, you can also use chicken thighs. You'll need to remove the bones and skin, and add the shredded chicken back into the sopas. Some people even add a bit of chicken liver.
When it comes to condiments, it's best to keep it simple with salt and ground black pepper.
Some people like to add a little bit of soy sauce, fish sauce, or Tabasco sauce to their sopas, but I think that too much seasoning overpowers the soup. It's best to let everyone add their own condiments at the table.
What is sopas?
The word "sopas" is a Spanish word that literally means "soup."
Sopas is a type of Filipino soup that's usually served as a main dish. It's made with chicken, vegetables, and noodles or pasta. Just think of it as a chicken macaroni soup with a creamy broth!
The macaroni adds a nice rich texture to the soup, while the chicken provides a delicious, hearty flavor. While other macaroni chicken soups have a clear broth, sopas is made with chicken stock and evaporated milk, so it becomes rich and creamy.
The soup is also usually garnished with green onions, which add a nice touch of color and flavor.
This dish is usually served during breakfast, but it can also be eaten as a snack or a main meal.
The chicken sopas recipe is a sort of comfort food because it's perfect for those who aren't feeling well. It's even good for those with hangovers from their late-night party sessions or those cold and rainy days.
Origin
Filipinos claim that sopas came from them, but it actually originates from the Italians because of the macaroni pasta in the dish.
This dish is a traditional food in Italy and is sometimes served with beans.
But there are, in fact, many other stories as to where the dish originated.
It's said that sopas was first introduced during the Spanish colonial period. The dish was then brought over to the Philippines, where it became a popular part of Filipino cuisine.
Another theory suggests that Filipino chicken noodle soup is inspired by the American version, introduced during American colonial rule.
Regardless, sopas is now a Filipino dish that's enjoyed by many!
How to serve and eat
Pour the sopas into serving bowls and serve hot. You may garnish with green onions if desired.
The soup is usually eaten with bread or crackers.
Alternative side dishes include puto (small cheese buns), warm pandesal, or ensaymada (a type of brioche).
You can also enjoy the soup on its own as a main meal without sides. If you want, you can add some additional condiments such as salt, ground black pepper, or Tabasco sauce.
How to store
Creamy chicken sopas is one of those dishes you want to eat in one sitting because it doesn't taste as good once it sits. The macaroni will absorb much of the soup and get overly mushy, while the evaporated milk will start to curdle.
However, if you must store it, place it in an airtight container and refrigerate for a day or two.
When you're ready to eat, simply reheat the soup on the stove until it's hot and creamy again. You may need to add a little bit of milk, water, or chicken broth to thin it out.
Remember that once you add more liquid, you might have to add more salt and pepper to taste to make the chicken sopas flavorful again.
Similar dishes
Creamy chicken sopas is very similar to chicken macaroni soup and chicken noodle soup. The main difference is that creamy chicken sopas uses evaporated milk to make the soup creamy, while the other 2 use cream.
Creamy chicken sopas is also similar to canja, which is a Portuguese chicken soup that uses rice instead of noodles or pasta. Canja is usually served when someone is sick because it contains protein from the chicken breast and complex carbohydrates from the rice, which help to boost energy levels.
Cream of chicken soup is also similar to creamy chicken sopas. But it's usually made with chicken breasts and doesn't contain noodles or pasta.
There are some other Filipino chicken soups that are similar to sopas, such as chicken mami and arroz caldo.
Chicken mami is a soup made with chicken, noodles, and vegetables in a clear broth. Arroz caldo is a rice porridge that's made with chicken, ginger, and garlic. It can also be made with other proteins such as beef or shrimp.
While these soups are similar to the sopas recipe, they aren't as creamy or rich.
FAQs
Is sopas healthy?
Yes, Filipino noodle soup is a healthy and nutritious meal because it contains chicken, vegetables, and macaroni, which are all healthy and good for you.
Sopas is good for our health; soups are slimming, which is why they can help us lose weight. And though there's a minimal amount of calories, it's very nutritious, as it's a source of calcium and vitamin D.
Chicken soup also helps to treat symptoms of the common cold and some related conditions. It's so powerful that it's also known as "Jewish penicillin".
It fills us up because it stretches the stomach. We feel full easily, so it's ideal to eat soup at the beginning of every meal.
Sopas is also a good source of energy and has low saturated fat content. It's perfect for those who are watching their weight.
What's the English version of sopas?
The English version of sopas is chicken noodle soup. "Sopas" is translated as "soup" in Spanish.
Can I put chicken liver in sopas?
Yes, you can add chicken liver to the soup, but it isn't traditional.
Some people like to add chicken liver because it's a good source of iron. Chicken liver is also a good source of vitamins A and B, as well as folate and copper.
The liver gives this good soup even more of a chicken flavor.
How do you boil macaroni noodles?
If you want to boil macaroni separately to avoid mushiness, here are the instructions.
Bring a pot of water to a boil and then add salt. Add the macaroni noodles and cook according to package instructions, which is usually 7-8 minutes.
Once the noodles are cooked, drain them in a colander. Rinse the pasta with some cold water and add it to the boiling sopas.
But there's no real advantage to this method, and I prefer the Filipino style of cooking where you cook the chicken and macaroni together.
Sopas is a great alternative to regular chicken soup
If you're a fan of quick and easy recipes, then this version of Filipino chicken noodle soup is perfect for you. Made with simple ingredients that can be easily found in your pantry, this dish is hearty, flavorful, and filling.
The milky creamy chicken sopas recipe is perfect for the cold weather or when you're feeling under the weather. It's also great for feeding a large crowd.
So the next time you're looking for a delicious and comforting soup recipe, be sure to give this chicken sopas recipe a try.
Thanks and mabuhay!
Also check out our guide on how to cook ginataang papaya with chicken, coconut & papaya
If you want to learn more about sopas, then check out this article.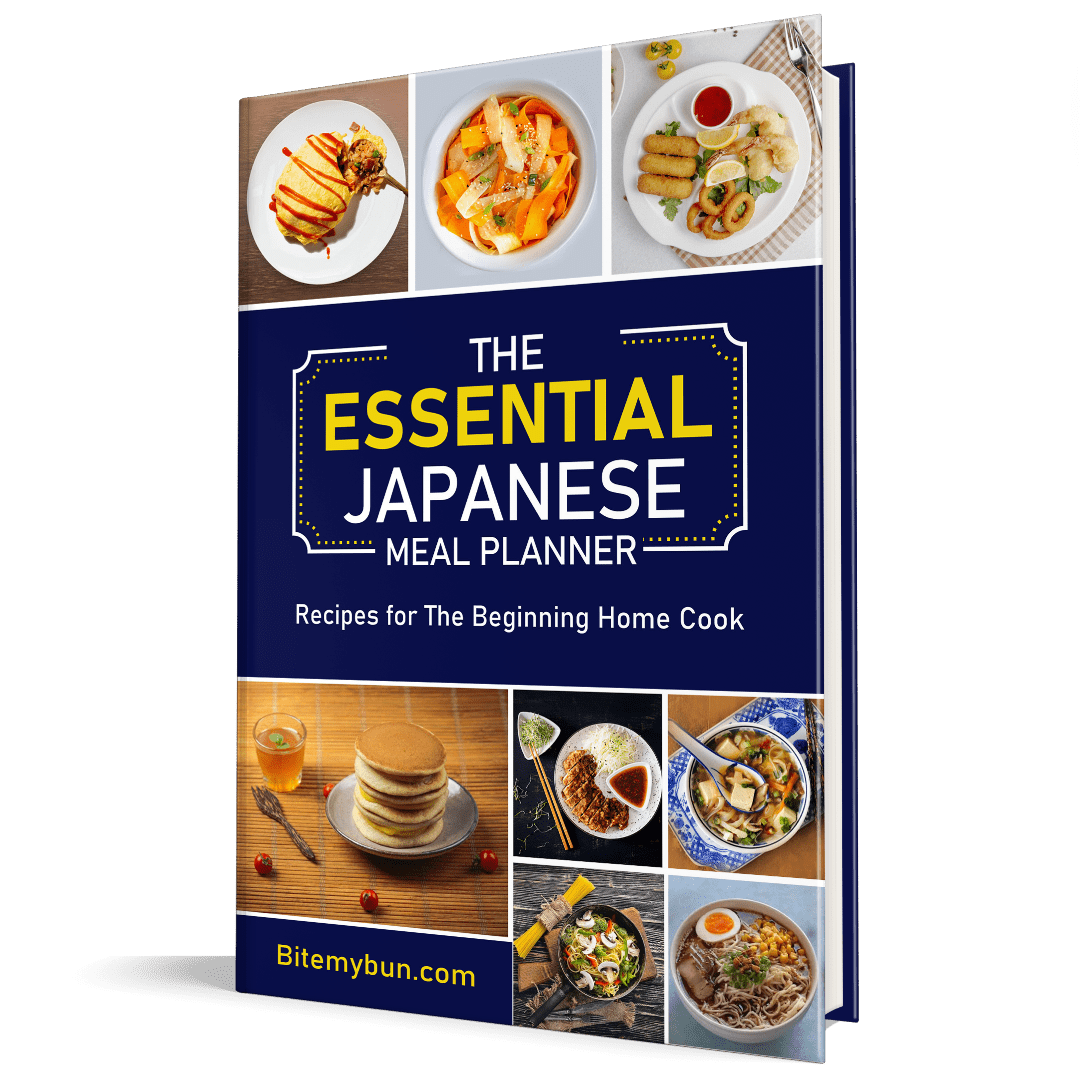 Check out our new cookbook
Bitemybun's family recipes with complete meal planner and recipe guide.
Try it out for free with Kindle Unlimited:
Read for free
Joost Nusselder, the founder of Bite My Bun is a content marketer, dad and loves trying out new food with Japanese food at the heart of his passion, and together with his team he's been creating in-depth blog articles since 2016 to help loyal readers with recipes and cooking tips.