Ginataang tilapia recipe (Filipino fish in coconut sauce dish)
I love creating free content full of tips for my readers, you. I don't accept paid sponsorships, my opinion is my own, but if you find my recommendations helpful and you end up buying something you like through one of my links, I could earn a commission at no extra cost to you.
Learn more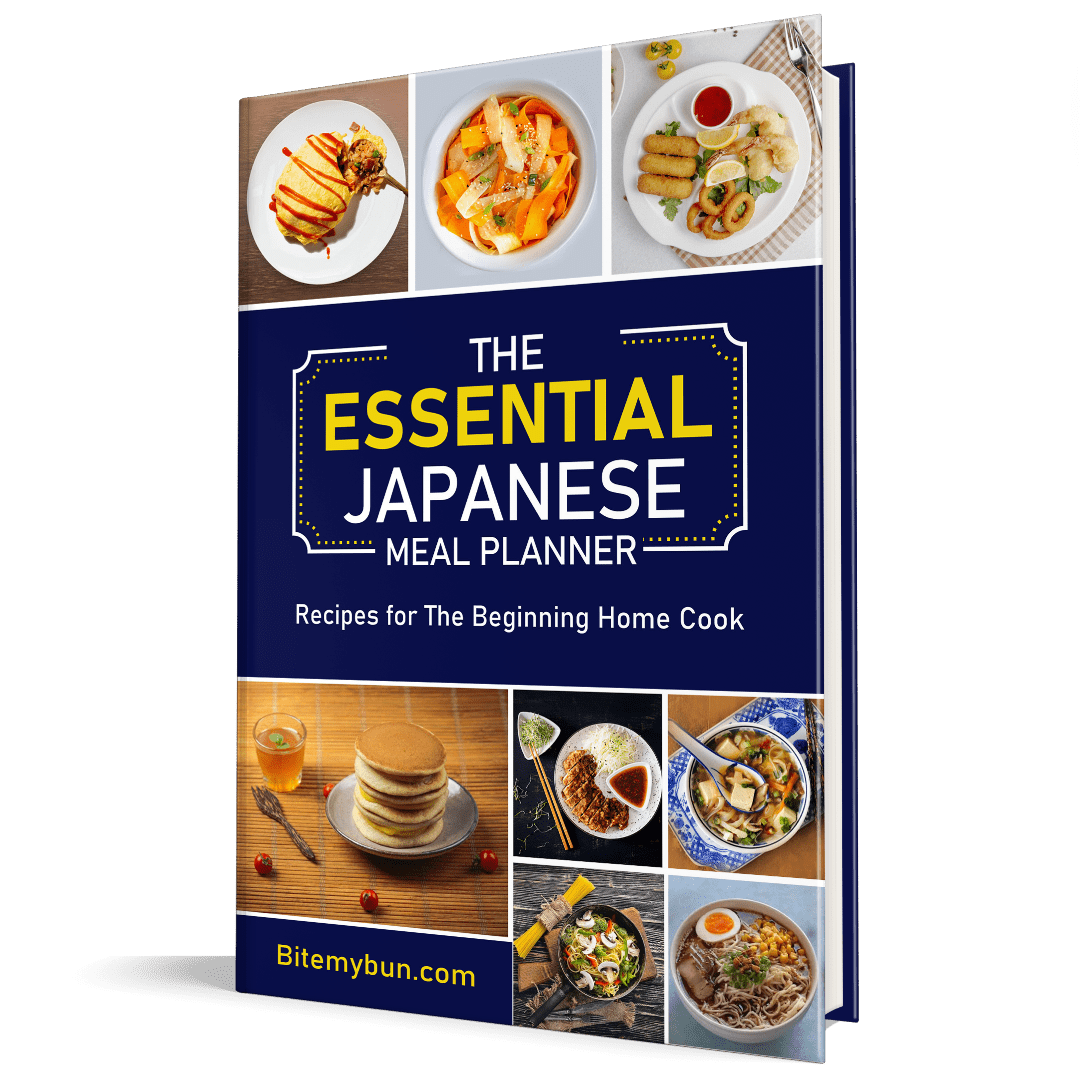 Check out our new cookbook
Bitemybun's family recipes with complete meal planner and recipe guide.
Try it out for free with Kindle Unlimited:
Read for free
Ginataang tilapia is a tasty variation of the Filipino dish called ginataan, which can be made with all sorts of ingredients that are cooked in coconut milk, locally known by Filipinos as "ginata".
This dish's main ingredient, tilapia, is a freshwater fish that's especially delicious when fried or turned into soup.
In the form of ginataang tilapia though, you can have some fried fish with delicious and creamy coconut milk, which helps give a creamy flavor to the robust taste of the tilapia.
The ingredients that you need in order to cook the delicious ginataang tilapia recipe are tilapia, cooking oil, garlic, onions, salt and pepper, and coconut milk (ginataan).
When you've gathered the ingredients, you can start cooking this delicious dish!
10 Tips to Save a Bundle on Asian Ingredients!
Introducing our brand new FREE PDF guide: "Saving Secrets: Unveiling the Art of Saving Money on Asian Ingredients" It's your first newsletter email, so start saving today! 📚🧧
We'll only use your email address for our newsletter and respect your privacy
The first part of cooking
Here's the first step of preparation—cooking the tilapia fish:
Put cooking oil in a pan and heat it to a high temperature to prevent the tilapia from sticking to the pan.
Flip each side to give the tilapia an even cook.
When adding more than one tilapia, wait for at least 10 seconds before adding another. This helps keep the heat in the pan.
The next step is, while you're cooking the tilapia, sauté the garlic and ginger with the tilapia until it turns a golden brown color. But make sure that while sautéing the garlic, you don't burn the tilapia.
Afterward, once the garlic has been sautéed, add chopped onions and sauté them with the garlic and the frying tilapia.
Once the garlic and onions have been sautéed, and the tilapia is cooked, add the coconut milk (ginataan). Simmer the ingredients for the ginataang tilapia until the coconut milk becomes thick. Once it's thick, you can serve it on a plate, eat it with rice, and enjoy a great meal!
Now that the tilapia fish is ready, let's proceed to the complete recipe and cook this delicious ginataang tilapia dish.
The complete ginataang tilapia recipe
Ginataang tilapia recipe
Ginataang tilapia is a tasty variation of the Filipino dish called ginataan, which can be made with all sorts of ingredients that are cooked in coconut milk, locally known by Filipinos as "ginata".
Ingredients  
2

medium

tilapia

1

cup

gata (unang piga) / coconut cream first extraction

1

cup

gata (pangalawang piga) / coconut cream second extraction

1

small

ginger root

chopped

1

small

onion

chopped

2

pcs

siling haba (green chili pepper)

2

pcs

Siling labuyo (red chili pepper)

chopped

1

bunch

mustasa (mustard greens)

sliced in half

Salt and pepper
Instructions 
Put the second extraction of coconut cream in a pan over medium heat.

When the coconut cream starts to boil, add the ginger and onion, and let it simmer for 10 minutes.

Add the tilapia and let it simmer until the fish is cooked.

Add the mustard greens and the first extraction coconut cream, then cover and simmer for 5 minutes.

Add salt and pepper to taste, plus the chili peppers.

Let it simmer for 5 minutes.
Nutrition
Check out YouTube user Panlasang Pinoy's video on making ginataang tilapia:
Note: Depending on the size of the tilapia, you can cut it into 2 or more pieces with the same method of cooking.
Cooking tips
I've been cooking this dish for 2 reasons: I love fish and I love coconut milk. And ginataang tilapia is just made perfect for a sweet and yummy dish during any meal!
Here are some of my cooking tips that'll help you make the most out of this recipe.
In addition to the original flavor ginataang tilapia offers, having a trace of sourness to the soup offers a really great taste, just like cooking paksiw. To do this, simply add 2 tablespoons of Silver Swan vinegar.
I love my ginataang tilapia spicy, so if you do as well, add 3 to 5 chopped cayenne chili peppers.
Feel free to use as many leafy vegetables as you want to make the dish healthier. Choose from a range of spinach, malunggay, pechay, or bok choy among others.
If you want your fish to have that crunchy taste, you can pre-cook your tilapia by frying it before putting it in a boiling pot of ginataan.
That's about it. Feel free to experiment with other methods too or add your favorite ingredients. Cooking ginataang tilapia doesn't require much effort, so be sure to ace it the first time!
Also read: a delicious sinanglay na tilapia recipe
Substitutes and variations
Wait, what if you don't have all the ingredients to cook ginataang tilapia? Would that even stop you? Of course not!
Check out some of my best finds when it comes to substituting some ginataang tilapia ingredients.
Use cayenne instead of siling labuyo (bird's eye peppers)
Cayenne peppers aren't as spicy as bird's eye peppers, making them perfect for ginataang tilapia. So if you don't have siling labuyo, cayenne peppers will do the trick.
Don't forget to use only 2 or 3, as they're very spicy!
Don't substitute siling haba with cayenne peppers though, because it's much milder.
Use canned coconut milk instead of fresh
If you're outside the Philippines, finding fresh coconut milk might be challenging. However, you can still use canned coconut milk instead of fresh.
Use fish sauce instead of salt
Fish sauce offers saltiness and enough seasoning for your ginataan. You can add 1 to 2 teaspoons, as it can also darken the ginataan soup.
Use mackerel or red snapper instead of tilapia
This one's tricky. Tilapia fish is our star ingredient here, hence the name of the dish. However, while you can substitute the fish with mackerel or red snapper, it won't be called "ginataang tilapia" anymore.
How to serve and eat
Just like how cooking this dish is easy, serving and eating ginataang tilapia also comes easy.
After it's cooked, simply transfer it to a platter. Prepare a bowl of rice beside it and you and your family are good to eat this delicious dish!
Similar dishes
If you can't get enough of our special ginataang tilapia, then here are some other ginataan dishes that are equally delectable and easy to cook!
Ginataang langka
Ginataang langka is a vegetable stew and is cooked with unripe jackfruit, coconut cream, and seasonings. The langka here acts as the meat of the dish, and it's very healthy and really tastes good.
However, you might encounter some problems with finding unripe jackfruit. But still, this dish is worth a try!
Ginataang galunggong
Galunggong, also known as round scad or shortfin scad, is another popular ginataan variant that involves fish.
Ginataang galunggong is a delicious fish recipe that's enjoyed by many Filipino families in their everyday meals. It's a very affordable dish, and it's easy to cook.
Ginataang yellowfin tuna
Again, this is another variant of ginataang isda in that it uses yellowfin fish as the main ingredient. Feel free to try ginataang yellowfin tuna as well.
Bicol Express
If you want something different, try this fiery Filipino stew called "Bicol Express." It combines bite-sized pieces of pork with chiles, coconut milk, shrimp paste, onions, tomatoes, and garlic.
Just like other ginataan dishes, Bicol Express is also a must-have!
FAQs
Is tilapia good for you?
Fish like tilapia are regarded as one of the healthiest sources of protein. It's also rich in choline, niacin, vitamin B12, vitamin D, selenium, and phosphorus.
Tilapia is a great source of omega-3 fatty acids, which are necessary for your body to function.
How do you store ginataang tilapia?
To store ginataang tilapia, simply put it in a plastic container and place inside your fridge.
The dish can last up to 2 to 3 days before it spoils. So be sure to eat it immediately!
What's the best way to clean tilapia fish?
Like other fresh fish, tilapia must be thoroughly cleaned before cooking.
Rinse the tilapia in cold water while holding it by the tail on a flat surface, such as a cutting board. Holding a knife or spoon in your other hand, scrape the scales off from the tail to the head.
After, remove the gills and gut. Rinse again and prepare for cooking.
Get your own bowl of ginataang tilapia now
Did you enjoy this ginataang tilapia recipe? Then go and make your own bowl now!
Cooking ginataang tilapia and even serving it is easy. You don't have to be a cooking pro to cook this dish either.
However, a few cooking tips will help to make this dish deliciously irresistible. Simply follow my cooking procedures and tips in this blog.
Are you ready to immerse yourself in the world of ginataan? Get it done now!
'til next time.
Did you like my ginataang tilapia recipe? Please give it 5 stars!
Don't forget to share it with your friends and families too!
Maraming salamat po and mabuhay!
If you want to learn more about ginataang tilapia, then read this article.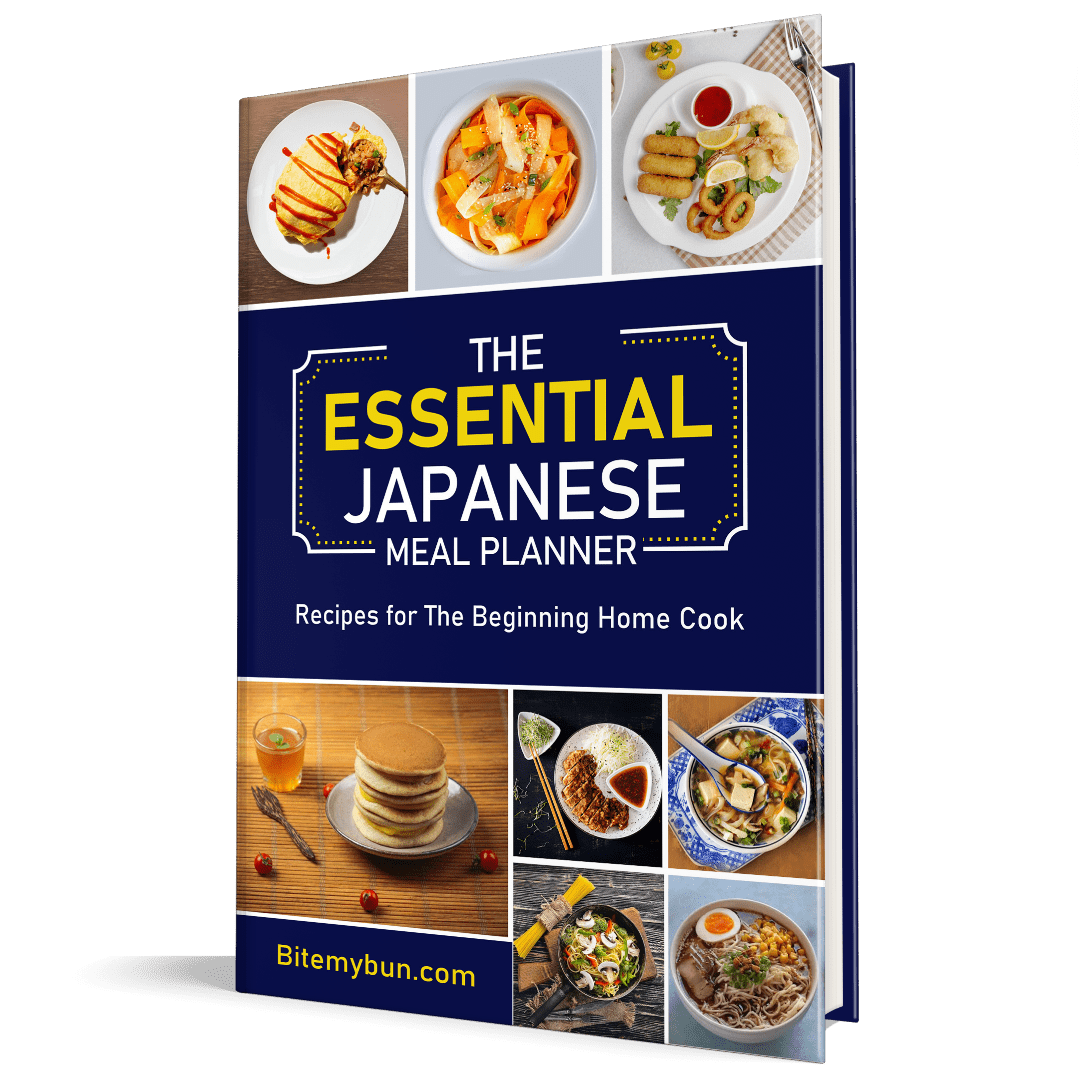 Check out our new cookbook
Bitemybun's family recipes with complete meal planner and recipe guide.
Try it out for free with Kindle Unlimited:
Read for free
Joost Nusselder, the founder of Bite My Bun is a content marketer, dad and loves trying out new food with Japanese food at the heart of his passion, and together with his team he's been creating in-depth blog articles since 2016 to help loyal readers with recipes and cooking tips.