Hanging copper pans as decoration: inspiration and ideas
I love creating free content full of tips for my readers, you. I don't accept paid sponsorships, my opinion is my own, but if you find my recommendations helpful and you end up buying something you like through one of my links, I could earn a commission at no extra cost to you.
Learn more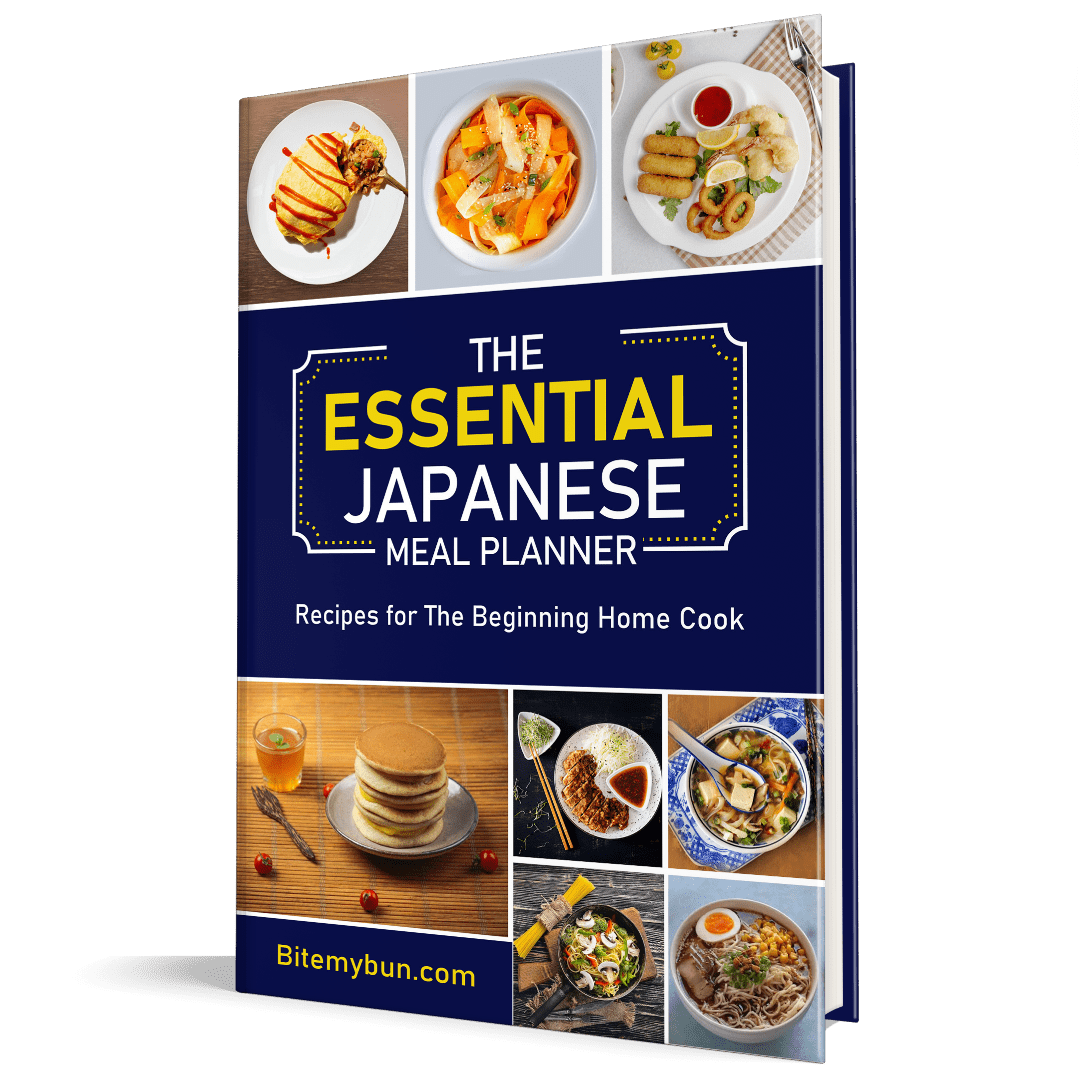 Check out our new cookbook
Bitemybun's family recipes with complete meal planner and recipe guide.
Try it out for free with Kindle Unlimited:
Read for free
Copper is back! Copper in the interior is more popular than ever today. A frequently recurring copper accessory is the copper pan.
Copper pans look impressive due to the striking, distinctive shine. If you have such pans, it goes without saying that you would also like to show them at home and hang them in a visible place in the kitchen.
Or you use a copper pan as decoration in your living room, because it is no longer only good enough for frying!
Copper pans can be used in various ways as decoration in the home. In both modern houses with an industrial touch or houses with wooden details. Copper pans complete your interior.
In the next section, we'll give you some useful information you need when you want to start using copper pans as an interior decoration.
10 Tips to Save a Bundle on Asian Ingredients!
Introducing our brand new FREE PDF guide: "Saving Secrets: Unveiling the Art of Saving Money on Asian Ingredients" It's your first newsletter email, so start saving today! 📚🧧
We'll only use your email address for our newsletter and respect your privacy
Why use a copper pan for decoration?
Copper pans have of course been created for baking or cooking food. They are most commonly used by professionals or cooking enthusiasts among us.
Copper is known for its good heat conduction, for the ideal cooking result. However, when the pan is no longer usable as a pan, it is a shame to throw it away. What do you do with such a beautiful pan?
Copper is back in fashion again. It is therefore a shame to get rid of old copper accessories such as pans purely because they are no longer suitable, in this case, for baking. Use the pan as a decoration for your interior, as a beautiful eye-catcher in your living room or kitchen!
For a long time, copper was labeled as old-fashioned and out of fashion. Nowadays copper is very popular again and can be seen especially in fashionable and industrial spaces.
Copper is a material with a robust and beautiful appearance and is available in light colors or dark and glossy or matt. It is striking and has various interesting properties that ensure that you can use accessories made of this material perfectly in your interior.
You can go for an extra eye-catching decoration and opt for a shiny copper pan. If you prefer a calm atmosphere in your home, then a matte pan is a better choice.
In addition, you have the choice of using small pans as decoration or rather large, striking pans that immediately receive attention upon arrival. You can also use a copper pan as a planter or just put it in your cupboard for a vintage whole. You can really vary endlessly with copper pans as decoration in your home!
What does a kitchen with pans on the walls look like?
If you have just purchased beautiful new copper pans, then of course you would like to show them. You can then hang it in sight in the kitchen to show that you know a thing or two about cooking! In addition, in addition to new pans, you can also hang old pans for decoration.
A kitchen with pans on the walls conveys another message in addition to the aesthetic aspect: cooking is taken seriously in this house.
Even if your pans take up a lot of space, it's a good idea to hang them in the kitchen or maybe even somewhere in the living room. Do all pans have to look the same? You certainly don't have to, mixing and matching is much more fun.
You can sort the pans by size, but it is also nice if you hang small and large pans alternately next to each other. This creates a playful look and will also quickly attract attention.
Copper combines well with various colors. Consider, for example, white walls, black furniture or gray, but pastel shades can also be combined with copper.
In addition, copper fits in different spheres. Do you have many natural elements in your home? Your copper pan matches well with natural wood. Or do you prefer modern? Then you could combine the copper pans with silver and steel for a more industrial atmosphere.
How do you make a vintage corner with copper pans?
Do you still have a nice wall cupboard that is still a bit empty and boring and could use a few more accessories? Or would you like to collect all your pans in one place, so that in addition to the practical aspect, it also immediately gives a new look to your interior?
Use your old copper pans to turn your cupboard into a vintage corner. For example, collect your (old) bronze pans and pots and put them together neatly.
This way you can immediately get rid of all your pans that you no longer use in the kitchen and at the same time you have new accessories for your interior. Or, of course, you can put the pans and pots that you still use, so that you have them all together. You no longer have to search for that one copper pan or bend over to look for a pan somewhere in the back of the kitchen cupboard.
How to use a copper pan as a planter, for example?
Copper pans are, when they can no longer serve as a pan, extremely suitable for use
me as a flower or planter.
You can neatly polish the pan so that your do-it-yourself planter shines as if it came straight from the store, but also placing a visibly used pan as a planter gives a cool, vintage look.
A copper pan can eventually become unusable, causing it to lose its qualities, and using such a pan can be bad for your health. Tinning is expensive and not worth it, so it is better to use old copper pans as a hip accessory, in this case as a planter for example.
Would you like to breathe new life into the pan and return its beautiful color? Then there are different ways to clean your pan. You can read more about this below. You then have a unique accessory at home that marks the difference in your interior or garden. Get rid of the boring terracotta-colored flower pots and trays, welcome copper pan!
How do I make a lamp from my old pan?
Would you like to transform your old pans into different, new accessories? Besides the planter, another good and creative example is how to turn your pan into a lamp. A lamp from your pan? That sounds more difficult than it actually is.
To turn your old pan into a lamp, it is useful if you first attach it to a piece of wood, which can then be hung from the ceiling with ropes, for example. Choose a good pan.
Do you want to hang a striking lamp in your home? Something you are sure to receive responses to from friends and family? If you do like do-it-yourself chores, this might be your new project: turning your old copper pan into a lamp.
All you need for this is a lamp socket, a lamp (LED or energy saving lamp), a copper pan, screws and a drill. First you make a hole at the bottom of the pan, for which you need a (hand) drill. Do not make this hole too big, the fitting should not fall through.
When the fitting is attached to the pan, or rather lamp, you can hang your new lamp. For example via a wooden beam with ropes, that gives a very creative result.
Also read: can I safely put a copper pan in the oven?
How do I polish my copper pan?
To make the copper pan shine in your interior, it is great to polish the old pan a little. After all, if the pan is used as decoration because it can no longer serve as a pan, the pan will also be a little discolored. On the other hand, that can also give a vintage look. It depends on what you like yourself. If you would like to polish your copper pans, do it in the following way:
Put salt in the pan and put the pan in the sink if necessary
Now pour some white vinegar over the salt in the pan
Add salt again and let it work for about 10 to 20 seconds
Use a good sponge, dip it in the vinegar and scrub the pan
You can also do this with the outer sides of the pan
Rinse the pan with water
There are other methods, such as using lime juice and salt, or even smearing your pan with ketchup, which is said to work wonders.
After cleaning it is useful, but not mandatory, to apply a coating so that the pans remain beautiful for longer. You get these coatings from epoxy or silicone.
Smear the coating on it and let it dry for at least two hours. This last step only applies if you are going to use the pans as decoration and therefore no longer for cooking.
Another method to make your pan beautiful again is by using copper polish. Before you get started with that, it is important that you first wash the pans well with washing-up liquid.
Then you apply the copper polish with, for example, a sponge, after which you rinse the pan with hot water. You can also polish the pan a bit with a cloth.
Also read: induction hobs rated with 3 or 5 zones and without zones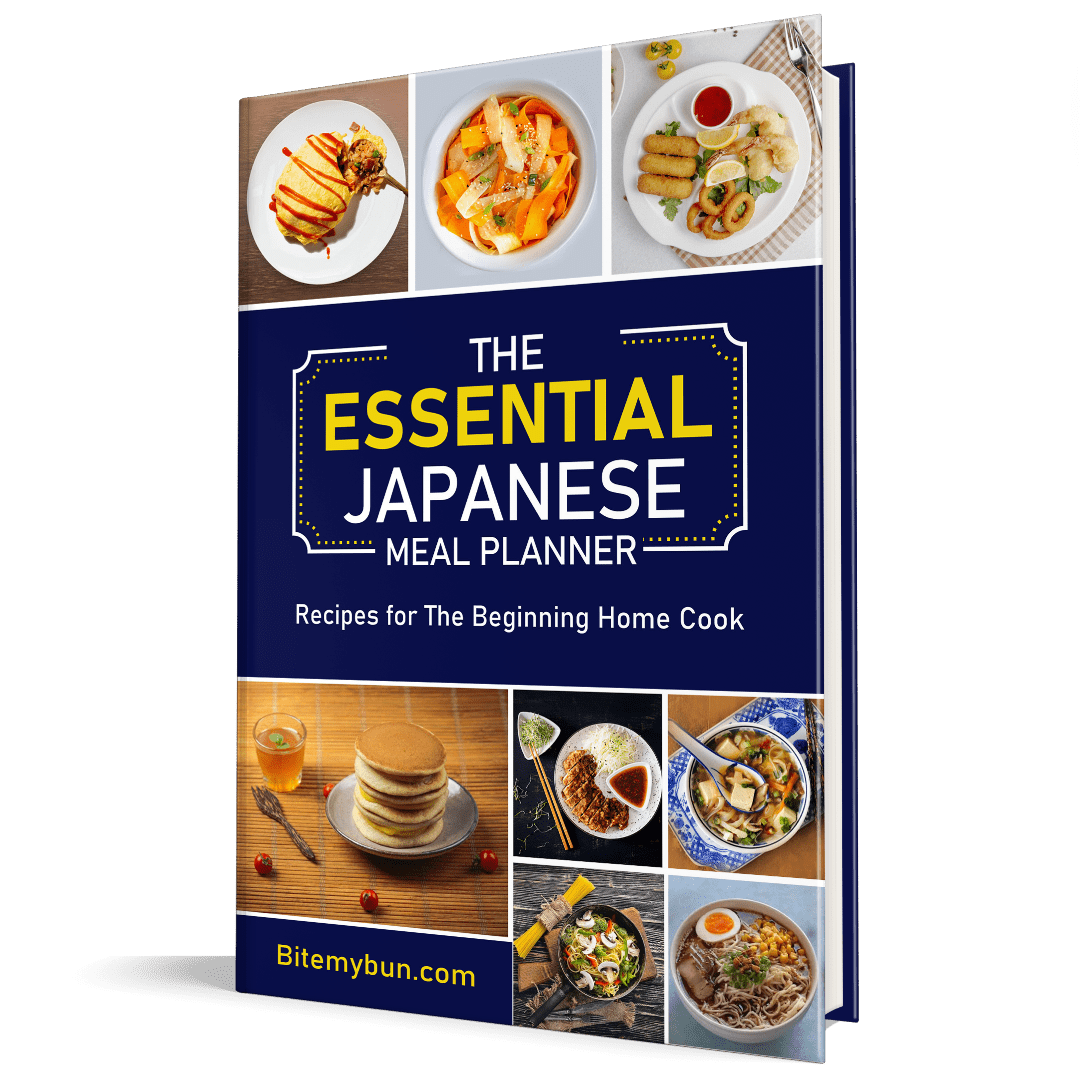 Check out our new cookbook
Bitemybun's family recipes with complete meal planner and recipe guide.
Try it out for free with Kindle Unlimited:
Read for free
Joost Nusselder, the founder of Bite My Bun is a content marketer, dad and loves trying out new food with Japanese food at the heart of his passion, and together with his team he's been creating in-depth blog articles since 2016 to help loyal readers with recipes and cooking tips.