Is Benihana Authentic Japanese Food? | Everything you need to know
I love creating free content full of tips for my readers, you. I don't accept paid sponsorships, my opinion is my own, but if you find my recommendations helpful and you end up buying something you like through one of my links, I could earn a commission at no extra cost to you.
Learn more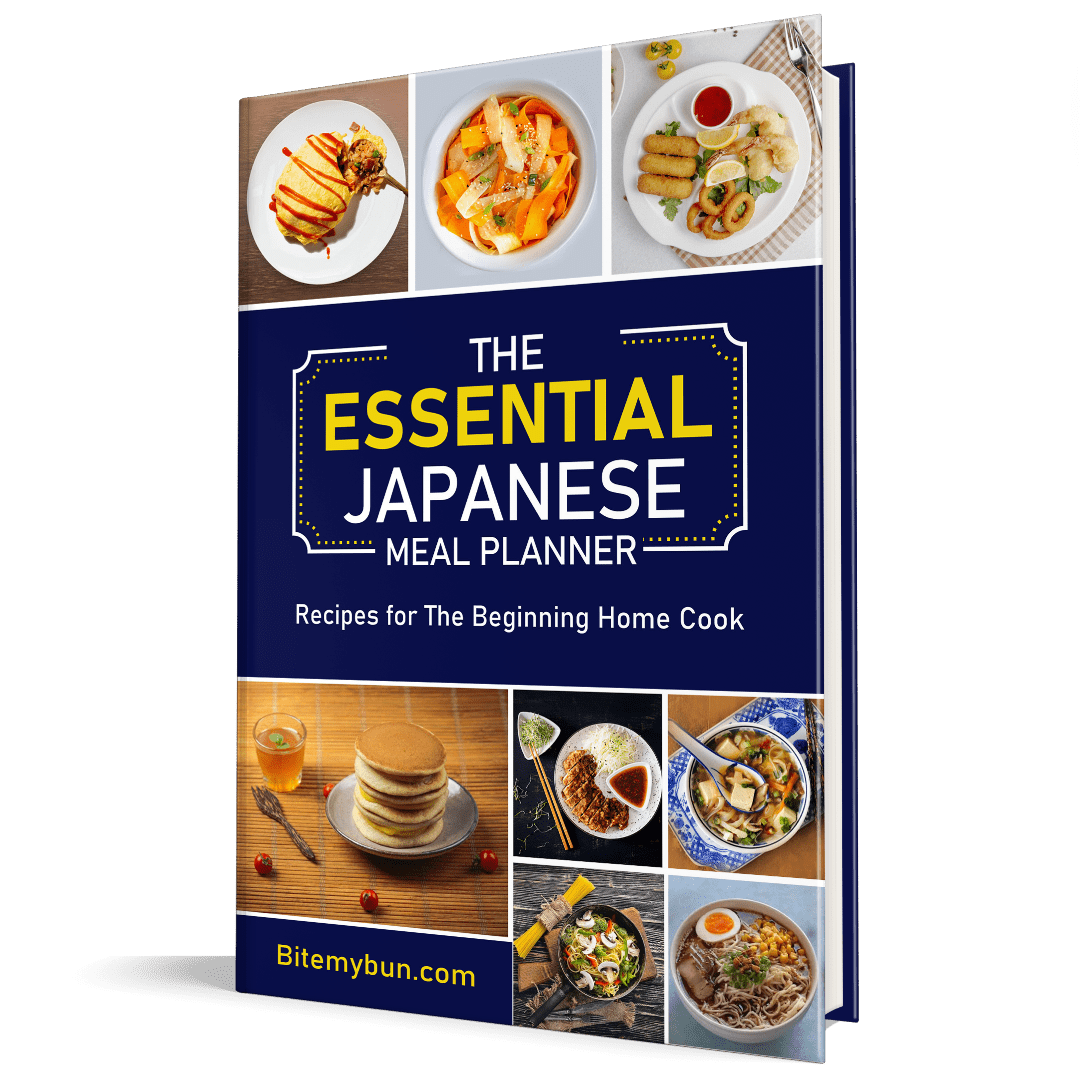 Check out our new cookbook
Bitemybun's family recipes with complete meal planner and recipe guide.
Try it out for free with Kindle Unlimited:
Read for free
Benihana is an American company based in Florida, which franchises or owned 116 Japanese restaurants in different parts of the world, and this includes the Benihana Teppanyaki brand, and also the RA and Haru Sushi restaurants.
Hiroaki Aoki is the founder of this company.
This is a dinner at Benihana:
10 Tips to Save a Bundle on Asian Ingredients!
Introducing our brand new FREE PDF guide: "Saving Secrets: Unveiling the Art of Saving Money on Asian Ingredients" It's your first newsletter email, so start saving today! 📚🧧
We'll only use your email address for our newsletter and respect your privacy
What does Benihana mean in Japanese?
When explained in Japanese, Benihana means safflower, which mostly used as a food supplement as well as a cooking oil. However, most people associate this name with the popular Teppanyaki restaurant, which was founded by the famous sportsman and entrepreneur, Hiroaki Aoki.
It is said that his father suggested the restaurant's name. But, there is one exciting thing about these restaurants, the restaurants in America are known as "Benihana of Tokyo," while the restaurants in Tokyo are known as "Benihana of New York," where Hiroaki started his career. Here are all the articles where we talk about Benihana:
What should I order at Benihana?
If you want to treat your taste buds with some delectable Japanese flavor, then Benihana is the place just for you. This restaurant can offer you an amazing taste of Asian meals, something you have never tasted.
One exciting thing about the restaurant is its wide and delightful dining options, which include California rolls, seaweed salad, as well as salmon sashimi. In addition to this, the restaurant has different varieties of sushi for your choosing and other interesting options.
Also, the restaurant is famous for its hibachi and Teppanyaki cooking, which also attracts a lot of guests. However, you need to be careful with these two types of cooking, since they can be unhealthy—if taken regularly, and can lead to different lifestyle diseases. However, this shouldn't deter you from enjoying a Benihana experience once in a while.
What is Benihana known for?
One thing that everyone loves about Benihana is the use of high-quality and hand-selected ingredients. The restaurant uses fresh veggies, which are hand-cut daily, to different sauces, made from scratch. In addition to this, the restaurant also uses USDA choice beef cuts. The chefs at Benihana spend a lot of time preparing your food and making sure that every ingredient they use if of the highest standards.
In the attempt to deliver excellence in every meal, you will always see the consideration and care takes in every food preparation. This is particularly evident in their Teppanyaki entrees, the main courses, as well the experience that you get whenever you step into Benihana.
Also read: what is Teppanyaki? The basics explained
So, what really makes Benihana so famous?
Here are some of the meals that make Benihana famous.
Benihana onion soup
This is a homemade specialty since the first Benihana restaurant was opened in 1964. Benihana's onion soup is a substitute to the Japanese traditional miso soup, and it features mushrooms, green onions, as well as broth. Before one the chefs greet you at your table, they will first prepare the onion soup and then serve it hot as to start your meal.
Benihana salad
It is not a surprise to be served a salad before a starter at any restaurant. But, the ingredients in the Benihana salad make it completely different than the salads you can find at other restaurants.
The salad is prepared using fresh veggies, like red cabbage, crisp greens, grape tomatoes, as well as carrots, and then they are tossed with Benihana's homemade ginger dressing.
The most interesting thing about the dressing is that it's tasty, slightly sweet, and it's always fresh.
Hibachi shrimp appetizer
You will realize that you are in for something delectable the moment the chefs start serving the shrimps. As highlighted earlier, Benihana handpicks its food for quality purposes.
As a result, the shrimp are prepared in a manner that will allow all the flavors to stand out. The chefs sear both sides of the shrimp and then use their remarkable cutting skills to remove the tails.
When you order a shrimp appetizer at Benihana, you should expect it to be served together with one of the restaurant's dipping sauces.
Entrée with Hibachi Vegetables and Rice
Benihana has a unique experience, unlike in any other restaurant because you get the opportunity to enjoy hearing, seeing, and also to smell your food while being prepared.
That's the reason why any food you eat at Benihana is worth the wait, especially the moment you finally taste the food being prepared in front of you.
When making an order, you will have a choice of different meals like chicken, seafood, and steak or even a combination—if you choose. The meat prepared at Benihana is usually tender, meat, and flavorful.
Things get more interesting when the meat is served with fried rice and hibachi veggies. This is a signature Benihana dish, and you should try it out when you visit Benihana.
Japanese green hot tea
Benihana is very good at keeping the Japanese tradition. Therefore, you should expect to be served with hot green tea once you finish your food. The chefs will encourage you to take a sip as you enjoy your evening and remember the meal that you have just experienced.
How much is a meal at Benihana?
As you already know, Benihana is a famous Asian-themed restaurant chain, found in the US, and once you visit any of these restaurants, the menu prices will be delivered immediately.
The skilled Teppanyaki chefs at Benihana usually prepare amazing Asian dishes, in a skillful and entertaining performance. If you don't want your meal being prepared in a hibachi grill, then you can order one of the Benihana's signature meals, which will be prepared by the expert chefs.
Together with a lunch and dinner menu, Benihana also has a happy hour menu. If you have kids, they will get special treatment from the restaurant's kabuki kids menu. But how much do the meals in these restaurants cost?
Appetizers
Seaweed Salad $4.80
Shrimp Tempura $9.00
Tuna Poke $9.00
Shrimp Sauté $9.30
Crispy Spicy Tuna $9.50
Vegetable Tempura $7.00
Edamame $5.40
Soft Shell Crab $11.30
Pan-Fried Beef Gyoza Dumplings $6.50
Chili Ponzu Yellowtail $12.30
Sashimi Sampler $8.60
Sushi Sampler $8.60
Tuna Tataki $11.50
Sushi Combinations
The sushi combinations at Benihana are served with miso soup and Benihana salad
Sushi $16.10
Sushi Deluxe $21.60
Sashimi with Rice $22.90
Sushi Sashimi with Rice $26.10
Rolls
Cucumber Roll $4.90
Salmon Roll $5.30
Yellowtail Roll $5.30
Tuna Roll $6.20
California Roll $6.50
Eel Roll $8.50
Shrimp Tempura Roll $8.50
Specialty Sushi
Shrimp Lovers Roll $11.80
Alaskan Roll $12.00
Chili Shrimp Roll $11.00
Vegetable Roll $5.50
Spicy Tuna Roll $8.20
Philadelphia Roll $7.90
Las Vegas Roll – Deep Fried $8.90
Shrimp Crunchy Roll $9.70
Dragon Roll $12.00
Rainbow Roll $12.00
Spider Roll $12.00
Sumo Roll – Baked $13.30
Lobster Roll $22.00
Steak and Chicken
5-course meal served with: Benihana Onion Soup, Benihana Salad, Hibachi Shrimp Appetizer, Hibachi Vegetables, Mushrooms, Homemade Dipping Sauces, Steamed Rice, Japanese Hot Green Tea
Filet Mignon $27.60
Teriyaki Steak $24.90
Hibachi Chateaubriand $35.40
Hibachi Chicken $20.00
Teriyaki Chicken $20.40
Hibachi Steak $24.90
Spicy Hibachi Chicken $20.60
Hibachi Chicken $19.00
Seafood
5-course meal served with: Benihana Onion Soup, Benihana Salad, Hibachi Shrimp Appetizer, Hibachi Vegetables, Mushrooms, Homemade Dipping Sauces, Steamed Rice, Japanese Hot Green Tea
Colossal Shrimp $27.80
Hibachi Shrimp $25.10
Hibachi Tuna Steak $24.90
Hibachi Salmon with Avocado Tartar Sauce $24.60
Surf Side $31.10
Hibachi Mango Salmon $23.50
Hibachi Scallops $26.60
Ocean Treasure $38.90
Twin Lobster Tails $41.90
Also read: this is the Japanese cooking style where they cook in front of you in the restaurant
Specialties
5-course meal served with: Benihana Onion Soup, Benihana Salad, Hibachi Shrimp Appetizer, Hibachi Vegetables, Mushrooms, Homemade Dipping Sauces, Steamed Rice, Japanese Hot Green Tea
Emperor's Feast $31.80
Rocky's Choice $27.90
Benihana Delight $28.70
Splash 'N Meadow $31.00
Land 'N Sea $35.70
Benihana Trio $39.00
Benihana Excellence $29.20
Samurai Treat $35.80
Benihana Special $36.75
Deluxe Treat $39.90
Hibachi Supreme $47.40
Noodles & Tofu
5-course meal served with: Benihana Onion Soup, Benihana Salad, Hibachi Shrimp Appetizer, Hibachi Vegetables, Mushrooms, Homemade Dipping Sauces, Steamed Rice, Japanese Hot Green Tea
Seafood Diablo $23.70
Spicy Tofu Steak $17.20
Yakisoba $19.50
À la Carte
Hibachi Chicken Rice – 6 oz. $4.00
Hibachi Chicken Rice – 12 oz. $7.80
Hibachi Chicken Rice – 24 oz. $15.60
Spicy Chicken Rice – 6 oz. $4.50
Spicy Chicken Rice – 12 oz. $9.00
Spicy Chicken Rice – 24 oz. $18.00
Benihana Onion Soup $3.50
Miso Soup $3.80
Benihana Salad $3.50
Steamed Rice $3.50
Brown Rice $4.50
Lunch Boat
Chicken $11.60
Salmon $11.60
Beef Julienne $12.60
Lunch
Hibachi Chicken $11.40
Spicy Hibachi Chicken $11.60
Hibachi Shrimp $12.90
Beef Julienne $13.60
Filet Mignon $16.10
Imperial Salad with Hibachi Chicken $15.10
Yakisoba (Chicken) $10.60
Yakisoba (Steak) $11.40
Yakisoba (Hibachi Shrimp) $10.90
Hibachi Scallops $13.60
Hibachi Steak $14.10
Lunch Duet $15.60
Kabuki Kids Menu
California Roll $8.90
Hibachi Chicken $10.60
Hibachi Shrimp $10.60
Hibachi Steak $11.60
Combination Chicken & Shrimp $13.60
Combination Chicken & Steak $13.60
Combination Steak & Shrimp $14.10
Simple Benihana Recipes That You Can Prepare at Home
Are you interested in preparing some of the delicious Benihana Teppanyaki-styles at your home? Then you shouldn't worry. There is some trademark Benihana recipes, like Benihana fried rice, onion soup, and magic mustard sauce that you can easily prepare at your home.
These recipes are easy to prepare, and they will leave you fully satisfied. In addition, you will not have to spend as much as you would have spent at a Benihana restaurant.
The most exciting thing about these recipes is that they will assist you in preparing a dish that tastes your favorite Benihana dish.
Benihana fried rice
Directions
First, start by preheating your oven to around 350 degrees Fahrenheit.
Cook 1 cup of rice, and make sure that you follow the direction on its packaging.
Next, place 5 tablespoons of butter into a large skillet, and then add carrots, scallions, and onions, and then sauté until the onions become translucent. Once done, remove these ingredients from the skillet and then set them aside.
Place 3 tablespoons of sesame seeds in a pan and then place then in an oven. Bake the seeds until they turn golden-brown—this step should take an average of 10 – 15 minutes.
Don't forget to shake your pan several times to make sure that your seeds are evenly colored.
Now, beat an egg, and then pour it in a greased pan. Scramble the eggs.
Next, add the cooked vegetables, sesame seeds, and rice. Add salt, pepper, and 5 tablespoons of soy sauce to taste.
Also read: the 7 different Japanese noodle varieties and their recipes
Benihana onion soup
Although this recipe will consume most of your time, it will be worth your effort.
Directions
Mix 4 cups of chicken broth (canned), and 2 cups of water in a large saucepan, and then cook over high heat. As the broth and water cook, chop a white onion into half. Now, you need to chop one half coarsely, and set the other half aside.
Also, coarsely chop ½ celery stalk and ½ carrot. Add the carrots, celery, and onions into the saucepan, and allow them to boil. Now, reduce the heat, and allow the ingredients to simmer for around 10 minutes or until the onions turn translucent.
Once done, remove the veggies using a slotted spoon. Continue simmering the soup on low heat.
As the broth continues to simmer, heat one cup of oil in a small saucepan—the heat should be on medium setting.
Slice the remaining half of the white onion into thin slices, and then separate the pieces.
Dip each piece in 1 cup of milk, and then in 1 cup of all-purpose flour. Next, fry the onions, until they turn golden brown—make sure that you fry them in small bits at a time. Place the fried onions in a paper towel and allow them to drain the excess oil.
Now, spoon the soup into a bowl, and then add a few pieces of the fried onions. Also, add a few pieces of thinly sliced mushrooms, and give them time to sink in the bottom before eating them—this step should take around one minute.
Benihana magic mustard sauce
The magic mustard sauce is a delicious dipping sauce that tastes good when served alongside any type of seafood or meat.
Directions
You start by preheating your oven to 350 degrees Fahrenheit. Next, pace 1 tablespoon of sesame seeds in a pan, and then put them in the oven.
Toast the seeds for around 10 to 15 minutes, until they turn golden brown. Don't forget to toss the seeds severally just to make sure that they brown evenly.
Mix 2 tablespoons of hot water and 3 tablespoons of dry mustard in a small bowl, and mix until you form a paste.
With a blender, blend the paste and the toasted seeds together. Add ¾ cup if soy sauce, and a ¼ cup of crushed garlic. Blend for around one minute.
Remove the mixture and place it in a bowl. Add the dry mustard heavy cream and then blend them together before serving.
Bottom Line
Benihana is one of the places where you will have amazing dining experience. although most of their meals can be a bit costly, they will give you good value for your money. So, why don't you plan for that Benihana experience today, and get the chance to have the best experience in your life?
Read more: this is the difference between Teppanyaki and Hibachi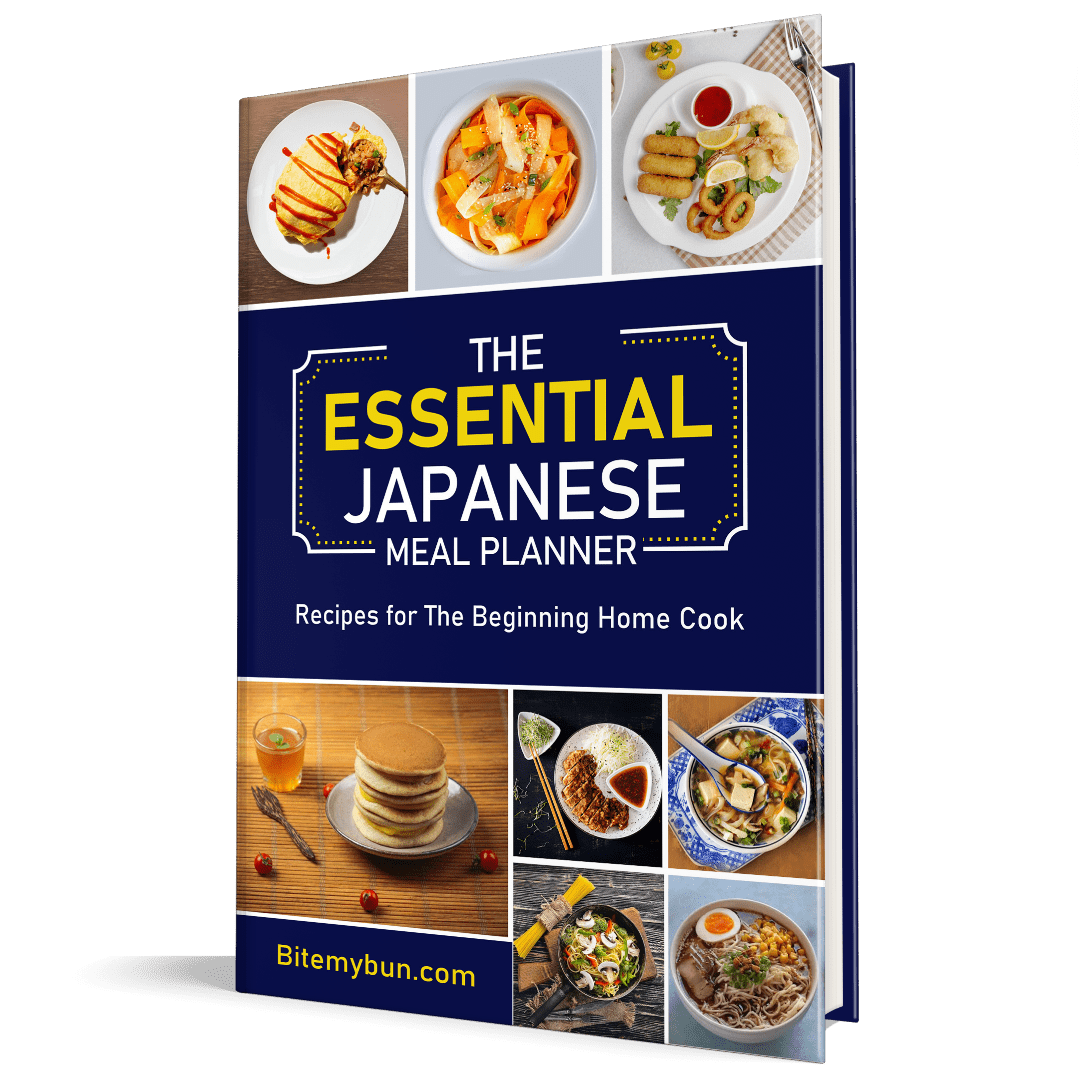 Check out our new cookbook
Bitemybun's family recipes with complete meal planner and recipe guide.
Try it out for free with Kindle Unlimited:
Read for free
Joost Nusselder, the founder of Bite My Bun is a content marketer, dad and loves trying out new food with Japanese food at the heart of his passion, and together with his team he's been creating in-depth blog articles since 2016 to help loyal readers with recipes and cooking tips.