Yummy Filipino comfort food: Pancit lomi recipe (Lomi batangas)
I love creating free content full of tips for my readers, you. I don't accept paid sponsorships, my opinion is my own, but if you find my recommendations helpful and you end up buying something you like through one of my links, I could earn a commission at no extra cost to you.
Learn more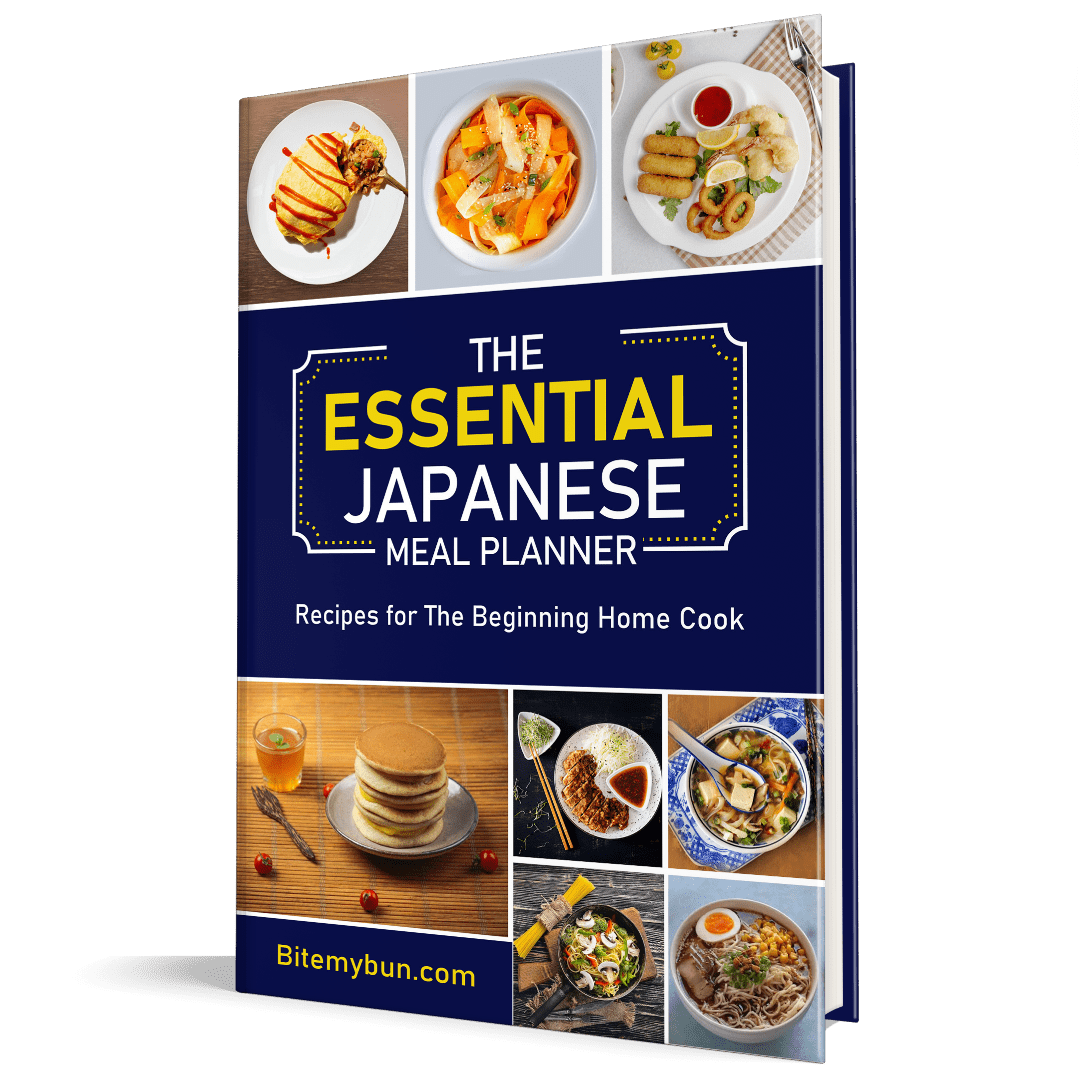 Check out our new cookbook
Bitemybun's family recipes with complete meal planner and recipe guide.
Try it out for free with Kindle Unlimited:
Read for free
Pancit lomi is yet another variation of the famous pancit.
However, though we're used to having pancit as a fiesta fare, this pancit lomi recipe is different in that it's usually eaten as comfort food during the rainy season because of (surprise!) its broth.
Yes, pancit lomi is that one pancit recipe that has thick broth in it, brought about by the cornstarch mixture in the recipe.
The dish is quite popular in mini eateries in the Philippines, where you can get a bowl of it for less than $2. And trust me, each sip is worth every penny!
Among other things, chefs can get really creative in preparing their own version of pancit lomi. On one hand, you can see chicken toppings, pork, meatballs, liver strips, and sometimes, some shrimp. Other chefs would also consider pork chicharon as a topping, just like the monggo soup dish.
Pancit lomi uses egg noodles, and the difference in the ingredients of the noodle itself is what gives cooked pancit lomi a different flavor and texture, which is on the slimy but yummy side.
The presence of the broth also sets it apart from other pancit recipes.
In its very basic version, pancit lomi includes only chicken strips or pork liver strips, Chinese cabbage, eggs, and carrots. But if you want to add more to the dish, you're welcome to do so.
Looks tempting and appetizing, right?
Brace your hungry tummy first, and let me show you the ingredients of this lomi recipe and how you can prepare it after reading this blog!
10 Tips to Save a Bundle on Asian Ingredients!
Introducing our brand new FREE PDF guide: "Saving Secrets: Unveiling the Art of Saving Money on Asian Ingredients" It's your first newsletter email, so start saving today! 📚🧧
We'll only use your email address for our newsletter and respect your privacy
Pancit lomi recipe (lomi batangas)
Pancit lomi is yet another variation of the famous pancit. However, though we're used to having pancit as a fiesta fare, this pancit lomi recipe is different in that it's usually eaten as a comfort food during the rainy season because of (surprise!) its broth.
Ingredients  
1

cup

pork strips

boiled

½

cup

pork liver

½

cup

kikiam

¼

cup

garlic

minced

½

cup

onion

thinly sliced

7

cups

pork or chicken stock

1

lb

lomi noodle

(Since it's not available here, I used udon noodles)

5

tbsp

cornstarch

dissolved in 3 tbsp water

2

eggs

beaten

3

tbsp

fish sauce

2

tbsp

vegetable oil
For the toppings:
½

cup

kikiam

15

meatballs

Toasted garlic
Instructions 
In a bowl, mix all ingredients until they're blended well.

Scoop 1 ½ tbsp and shape into a ball. Lay on a greased plate to avoid sticking.

Deep fry in vegetable oil over medium-low heat until brown.

Remove from oil and drain on paper towels. Set aside.

In a large saucepan, stir-fry ½ cup kikiam for toppings in oil for about 3 minutes. Transfer to a plate and set aside.

In the same saucepan, stir-fry liver until no more red color is showing. Transfer to a plate and set aside.

Sauté pork until brown. Add garlic and sauté until golden brown.

Add the other ½ cup kikiam and onion. Sauté until onion is translucent.

Add the stock and fish sauce. Bring to a boil. Add noodles and simmer for 3 minutes.

Add salt and pepper to suit your taste.

Add the cornstarch and stir until the soup thickens.

Add the beaten egg and stir until egg threads form. Remove from heat.

Serve hot and top with kikiam, meatballs, and toasted garlic.
Nutrition
Cooking pancit lomi doesn't require much effort from you. If you were to ask me if it's beginner-friendly, then I'd say yes!
So if cooking isn't your cup of tea but you're looking to appear as a pro, then cooking and serving this yummy pancit lomi will do it!
Check out YouTuber user YUMMY Ph's video on making pancit lomi:
Cooking tips
As I've mentioned, cooking this recipe is super simple; there's almost no trick to it. As long as you follow all the cooking instructions, you'll do just fine.
However, the creaminess of the recipe depends on you. If you want to make it creamier, you can add more cornstarch or flour into the broth, and the opposite if you want it fine and thinner.
As for myself, I usually prefer it to be creamier.
You can also substitute soy sauce for the fish sauce if you prefer a darker soup color.
Another thing you can play with is the toppings or garnishes. Depending on your choice, you'll be free to add it to your lomi recipe.
Some toppings/garnishes you can think of:
Pork
Pork liver strips
Meatballs
Chicken
Shrimp
When preparing your bowl of pancit lomi, putting 2 sliced lemons to the side will also make it taste better.
Also read: Filipino beef pares recipe
Substitutes and variations
Now, what if you don't have all the ingredients? It shouldn't stop you, right?
Well, buckle up and check out some of these pancit lomi ingredient substitutes.
Using potato flour or all-purpose flour instead of cornstarch
If you can't find cornstarch, or you've forgotten it while in the market, there's no need to worry.
Check your kitchen or refrigerator to see if you have any potato flour or all-purpose flour. After all, it's for broth thickening purposes, so either of these 2 will do just fine.
Using Hokkien noodles instead of fresh lomi noodles
Hokkien noodles have proved to be the best substitute for fresh lomi noodles. Like lomi, they're also a kind of fresh egg noodle that originated from the Fujian (Hokkien) province in China.
And if you're in the US, you may recognize this noodle as lo mein noodle. You can usually find it in your favorite grocery stores.
As for the toppings or garnishes, feel free to let your creative juices guide your cooking.
How to serve and eat
Pancit lomi is simmered in a pot and can be served as soon as it's cooked. Lomi can also be paired with hot steamed rice or a couple of pandesal bread.
To eat lomi, you can either use a classic spoon and fork or chopsticks.
It's easy to serve, and you just dive right in immediately! You can also invite your family and friends for a comforting get-together meal.
Similar dishes
If you fancy another Filipino pancit soup dish, check out some of these pancit lomi similar dishes and feel free to try them as well.
La Paz batchoy or luglog
This is the culinary gem of Iloilo. Egg noodles are served with fried pork skin, braised swine flesh, liver, and intestine, as well as beef bone marrow.
Everything's put together in a delicious broth made from pork and beef. Just before serving, fried minced garlic is added.
This is another delicious option for this year's rainy season!
Mami
Ironically, most variants of this meal are cooked with beef or chicken, despite the fact that the name is derived from a Chinese expression that means "pork noodles."
Slices of napa cabbage and a savory broth cooked from beef or chicken bones are served with egg (or occasionally flour) noodles to make delicious mami.
Kinalas
The egg noodles are served with a tasty beef broth created by braising pieces of the cow head until they're delectably soft or, as the name implies, fall off the bone.
It's frequently served with a hard-boiled egg and a strange, cryptic brown sauce, the composition of which is generally kept secret by vendors.
FAQs
Let me try to clear some things out about this recipe before you can proceed with your lomi recipe cooking spree.
Deal? Alright, let's go!
What is the difference between lomi and mami?
Pork, beef, and chicken are common ingredients in mami dishes. And unlike lomi, the broth in mami is clear and thin, and the noodles are thinner.
Contrarily, lomi can be made from a variety of ingredients, including some vegetables, pork, chicken, pork liver strips, meatballs, and kikiam.
Lastly, the noodles in lomi are thicker than mami.
What are egg noodles?
Egg noodles are made of flour and eggs. Then strips of the thinly rolled dough are cut into pieces and fried in hot water.
Why is lomi popular in Batangas?
The Batangas lomi has more veggies, thicker soup, and more meat toppings, which pretty much appeals to Batangueños. Each restaurant has its own version of the pancit lomi recipe, but nothing really tastes like that of Batangas lomi.
Is lomi nutritious?
Lomi can help you avoid infections in the upper respiratory tract. Additionally, this dish contains vital nutrients, including vitamins A, C, D, and B12, which can strengthen your immune system. For those who are concerned about their health but still want to indulge, this dish is ideal.
Try this pancit variation
Pancit lomi is, no doubt, one of my favorite pancit dish variants. And from what I told you in this article, I think you already know why.
The crazy combination of the lomi noodles, vegetables, and meat garnishes (specifically made for meat lovers like myself) is just addictive once you take the first bite. The Filipinos didn't lie when they said it's a comforting food, because it truly is!
Another thing that I like about cooking my own lomi is that it lets you be creative in your approach. For instance, although there are lots of options for garnishes, I want it to be pork.
So if you want something special on just about any day, cooking Filipino pancit lomi is just right down your alley. Plus, it doesn't cost much and is surprisingly easy to make!
'til next time.
Do you have your own pancit lomi recipe you'd like to share with us? Comment them down below.
Don't forget to share this with your family and friends too!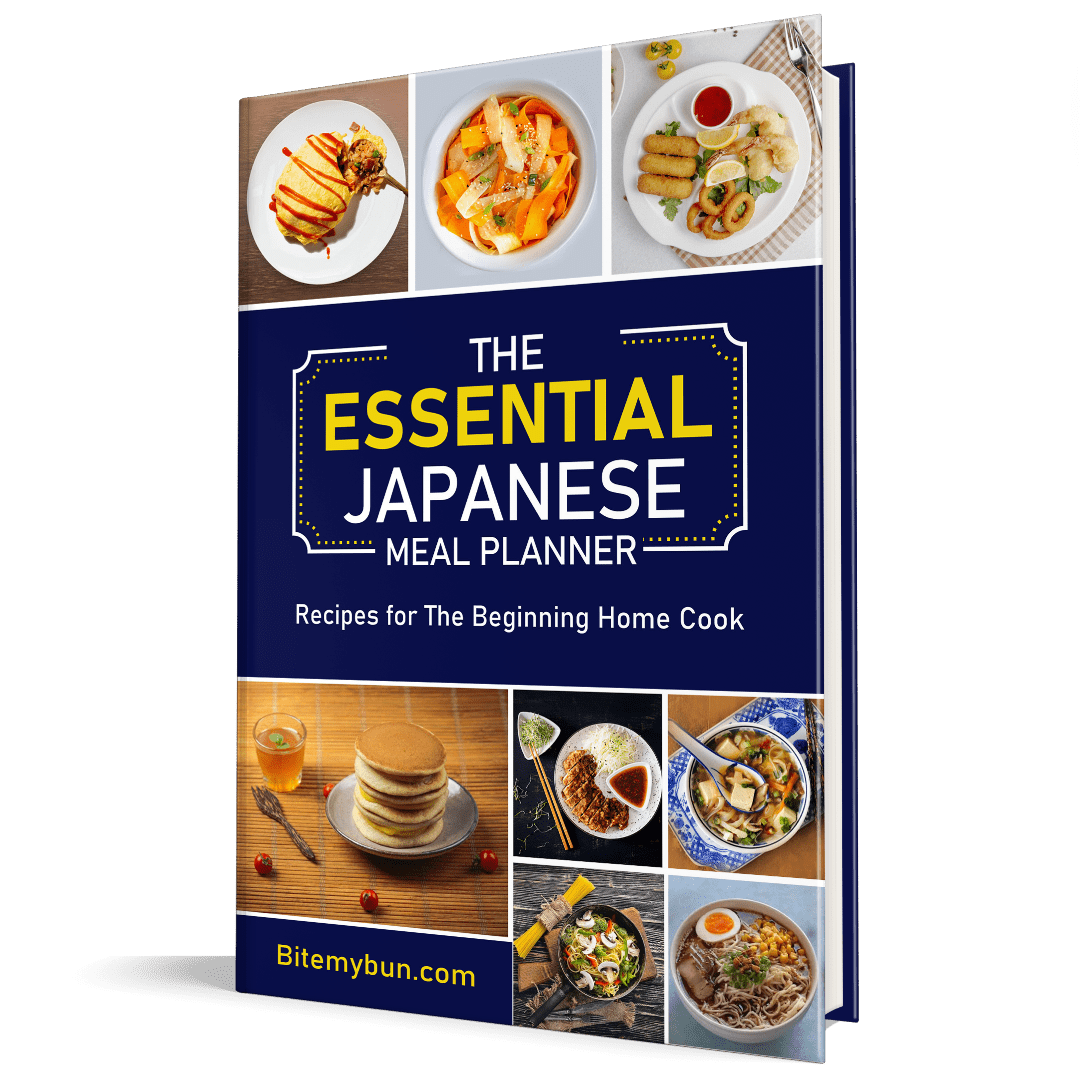 Check out our new cookbook
Bitemybun's family recipes with complete meal planner and recipe guide.
Try it out for free with Kindle Unlimited:
Read for free
Joost Nusselder, the founder of Bite My Bun is a content marketer, dad and loves trying out new food with Japanese food at the heart of his passion, and together with his team he's been creating in-depth blog articles since 2016 to help loyal readers with recipes and cooking tips.