Learn the secret tips to the perfect flavor of Filipino beef pares
I love creating free content full of tips for my readers, you. I don't accept paid sponsorships, my opinion is my own, but if you find my recommendations helpful and you end up buying something you like through one of my links, I could earn a commission at no extra cost to you.
Learn more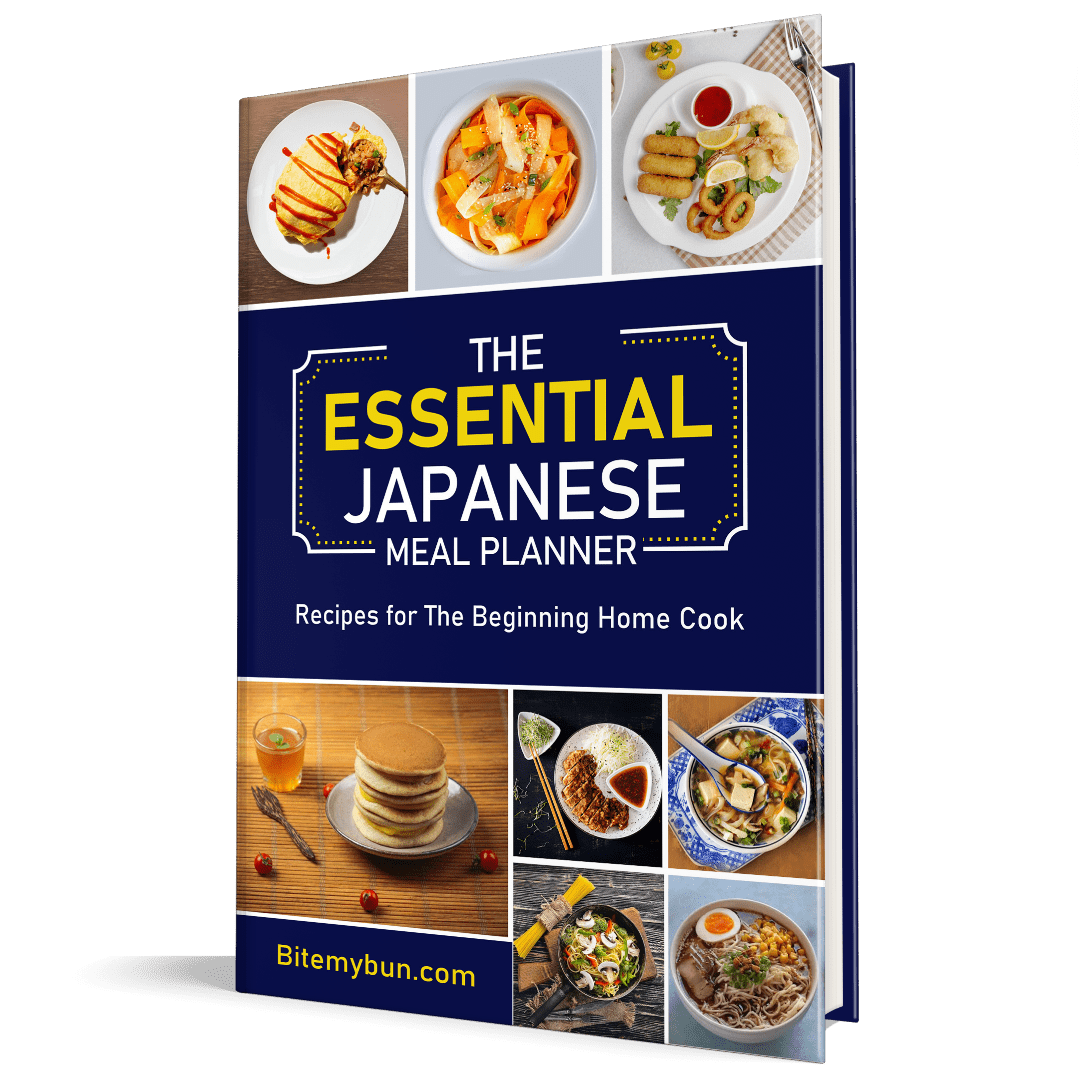 Check out our new cookbook
Bitemybun's family recipes with complete meal planner and recipe guide.
Try it out for free with Kindle Unlimited:
Read for free
If you are exploring Filipino food and you have not yet come across beef pares, then you are missing out on something special.
To get our beef pares to ultimate comfort food status, we have to cook the beef especially low and slow in a spicy broth. So I'll show you how to get the perfect texture with a balance of garlic, ginger, soy sauce, and oyster sauce together with star anise.
Now is the time to discover the delicious flavors of this simple Filipino street food. So let's get cooking!
10 Tips to Save a Bundle on Asian Ingredients!
Introducing our brand new FREE PDF guide: "Saving Secrets: Unveiling the Art of Saving Money on Asian Ingredients" It's your first newsletter email, so start saving today! 📚🧧
We'll only use your email address for our newsletter and respect your privacy
Make authentic beef pares at home
Filipino beef pares is a popular dish in the Philippines that is made with beef (often brisket) and onions.
The dish can be served over rice or noodles, and it is usually served with soy sauce-based sauce.
Beef pares is a hearty dish that is perfect for cold winter nights. It is easy to make at home.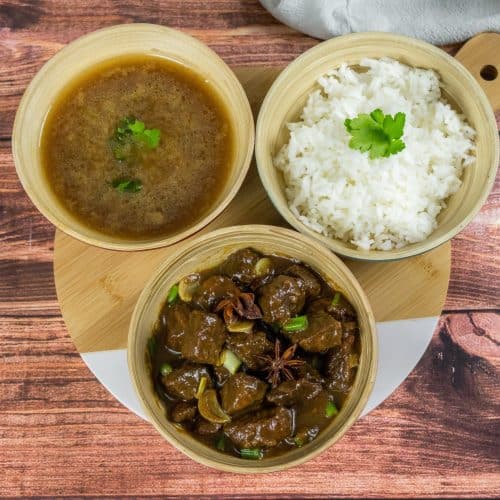 Moutwatering Filipino beef pares
Usually sold in "pares" restaurants and the nearby carinderia, this beef pares recipe is made of any part of beef (but mainly brisket), soy sauce, sugar, heaps of garlic, lemon juice, and cornstarch (optional, as in many carinderias, the pares more on the thinner side) for its body.
Ingredients  
3

lbs

beef brisket

diced into 1-inch cubes

1

onion

diced

6

cloves

garlic

minced

2

tbsp

ginger

minced finely

¼

cup

soy sauce

¼

cup

oyster sauce

¼

cup

brown sugar

4

pcs

star anise

4

tbsp

vegetable oil

Salt and pepper

2½

cups

beef broth
Garnishes
⅓

cup

roasted garlic

6

green onions

diced
Beef broth on the side
5

cups

beef broth

(Or if you have the time, make your own from the beef brisket first. But you should do this in advance)
Instructions 
In a deep pot, heat the oil over medium heat and add the ginger, garlic, and onions. Season with salt and pepper, and saute until softened (about 2 minutes).

Add the beef and season with salt and pepper. Cook until slightly browned before adding the soy sauce and oyster sauce. Stir, mix, and cook for another 2-3 minutes.

Add the broth and bring the pot to a boil. Once boiling, add the sugar and star anise, and lower the heat to medium-low. Simmer for about 2 hours until the beef is very tender. Keep adding water if necessary.

If using a pressure cooker, cook for about 30-40 minutes and check if the beef is tender. Add more water if necessary.

Check for flavor and serve hot with a sprinkling of roasted garlic and diced green onions.

Now serve the dish with the extra beef broth and garlic fried rice, each in a separate bowl. Also, a little secret: add a few drops of the beef stew sauce in the bowl with the beef broth to make it even more delicious and match the flavor of the main dish!
Nutrition
Calories:
635
kcal
Carbohydrates:
21
g
Protein:
63
g
Fat:
32
g
Saturated Fat:
17
g
Cholesterol:
169
mg
Sodium:
2528
mg
Potassium:
1284
mg
Fiber:
1
g
Sugar:
12
g
Vitamin A:
148
IU
Vitamin C:
9
mg
Calcium:
94
mg
Iron:
7
mg
Cooking Tips
As mentioned, beef pares is not complete without the broth/stock. The fastest and easiest way to make it is to purchase beef stock cubes or broth from the supermarket.
But ideally, for the best flavor, you can make the stock ahead of time, so that you have it ready to use.
Soak the meat in water for 30 minutes before cooking to loosen the excess blood.
The easiest way to cook tender and tasty beef is to cook it using a pressure cooker because it will become softer and less chewy.
However, cooking it on the stove top is fine too, just be sure to cook it longer than 2 hours if the meat seems tough.
You can use leeks instead of spring onions when making the broth. The leeks thicken the broth.
At the end of the cooking time, add a few drops of the beef pares sauce to the beef broth. This enhances the flavor of the broth.
Substitutions and Variations
There are many variations of this dish. Restaurants prepare their broth differently and add their own spin to the basic ingredients.
For example, the sauce served in restaurants in the Philippines is often thin. But for some variation, you can add corn starch to the sauce to thicken it.
Instead of serving your beef pares with rice, you can substitute in some egg noodle soup (mami). This dish is called beef pares mami.
The beef can also be substituted for venison if you want to go for a leaner type of meat.
The 'beef pares' method of braising then slow cooking the meat in the broth is perfect for venison, which can be tough if it's cooked too quickly.
For some fun variation on flavor, you can try these spices and seasonings:
Dried orange peel is sometimes included in the seasonings
Anise powder can be used instead of the star anise
Five spice powder can also be used instead of star anise if you don't have it on hand
You can also replace the wine vinegar with lemon juice
Vegetables such as carrots and bok choy (pak choi or pok choi) may also be added
And finally, if you do not have the time to simmer the beef slowly on the stove for the required two hours, you can use a pressure cooker and reduce the cooking time to 30-40 minutes.
What is beef pares?
It is not gourmet food. It is simple street food that is usually served by outdoor vendors or in small eateries, called carinderia, that specialize in economical meals for the local people.
The dish includes chunks of beef simmered for a long time in a spiced broth until tender and then gently braised in a soy sauce, brown sugar and star anise mixture.
The use of star anise gives the dish its unique and delicious flavor.
To save time, you can purchase ready-made beef stock or broth from the supermarket. But ideally it should be homemade, ahead of time.
Origin
Beef pares is a popular street food that was invented in the 1970s by the Tiu family in their restaurant in Quezon City.
The restaurant, called Jonas, was located on Mayon Street in Quezon City and it quickly gained popularity because of this dish.
The Tiu family coined the term 'pares' which actually means 'pairs' in English.
It refers to the fact that the beef pares is perfectly paired with the garlic fried rice – they just go together so well!
The popularity of this Chinese-style beef stew, which is both sweet and aromatic, has spread together with the growing interest in Filipino cuisine.
What cuts of beef are used in beef pares?
The ideal cuts of beef for pares include brisket, chuck and boneless beef shank.
The texture of the cooked beef should be tender and slightly sticky, so cuts that include ligaments or cartilage are usually best.
The meat is always first browned before it is further cooked.
What are the main flavors in beef pares?
The very tender beef and the sweet, seasoned sauce are the main characteristics of this dish.
The meat is slowly cooked in water or beef broth along with a variety of seasonings. These may include star anise, garlic and onion, often green or spring onions.
Bay, ginger and soy sauce are added. Rice wine, pepper and cinnamon are other common ingredients.
Brown sugar and sesame oil can be added to the sauce after cooking.
To achieve the very tender meat typical of pares, the beef must be cooked until it is very well done.
This can be done in a heavy pot on the stove and simmered slowly or it can be done in a slow cooker. A pressure cooker can also be used to shorten the cooking time.
How to serve and eat beef pares
Pares means pair or partner and the name comes from the usual practice of serving this dish together with garlic fried rice and a beef broth soup.
You can add garlic, ginger and onion to the soup to increase the intensity of the flavors.
A garnish of chopped green onion is usually added to the dish before serving.
Steamed rice is sometimes served instead of fried rice and some Filipino restaurants also offer the option of noodles instead of rice as an accompaniment to this dish (this meal is called beef pares mami).
To eat, ladle the broth into a serving bowl and then sprinkle the green onion on top as garnish. When eating it with fried rice, serve the beef pares on a regular flat serving plate.
Add the fried garlic rice to one half of the plate and the beef pieces on the other half. Then serve the bowl of broth on the side.
It's really up to diners how they want to serve the beef pares. Some prefer bowls while others want the broth on the side.
Similar dishes
There are two dishes that are fairly similar to beef pares:
Beef Salpicao: This is a beef stir-fry dish flavored with Worcestershire sauce, butter, garlic, and red chili pepper flakes. It's quick and simple to make and full of flavor.
Beef Morcon: This is a Filipino-style roulade made from thin slices of beef stuffed with fillings like eggs, sausages, pickles and cheese. Like beef pares, the meat is also cooked for a long time on a low heat until very tender.
FAQs
What does beef pares taste like?
The sweetness from the soy sauce and star anise give the beef a slightly sweet taste that is balanced out by the savory notes from the slow-cooked beef.
The aroma of the dish is earthy and spicy with hints of garlic, ginger and other spices. All these flavors come together for a delicious, comforting meal!
Is beef pares same as beef stew?
Beef pares and beef stew are not quite the same dish.
Compared to beef stew, the beef pares dish is more like a chunky beef soup and has richer flavors.
The beef in a stew is usually cooked until it's very tender, whereas the beef in beef pares is usually slow-cooked in the sauce and still has some chewiness to it.
Stews also tend to have more vegetables than a typical beef pares dish.
The sauces used for stews are often thicker and can be a combination of different flavors, whereas the sauces used for beef pares are usually thinner and just have a sweet soy sauce with star anise.
Is beef pares healthy?
Yes, beef pares is quite a healthy dish. The beef in the dish is usually slow-cooked, which allows the fat to melt and be discarded. This ensures that the beef is leaner than if it were cooked in other ways.
The sauces used also provide a good source of minerals and vitamins, as well as providing added sweetness and flavor to the dish.
As with any meal, it is important to enjoy beef pares in moderation as part of a balanced diet.
The beef is an excellent source of L-Carnitine which is an essential amino acid that plays a role in fat metabolism.
This can be beneficial for people looking to lose weight as it helps the body burn fat faster.
This dish also contains glutathione which is also known as an excellent antioxidant for the body.
Beef pares is also a good source of protein, vitamins A, C, and E.
How do you eat beef pares?
Ladle the beef broth into serving bowls and garnish with green onions. Then place the garlic fried rice and the braised beef onto separate serving plates. The meal should be served hot.
Why is Filipino food not spicy?
Compared to other Southeast Asian countries, traditional Filipino food isn't as hot and spicy. The food includes more fragranced and flavored spices like garlic, ginger, bay leaves, and black pepper.
What are the dominant flavors in Filipino food?
Filipino food is all about balancing three main flavors: salty, sweet, and sour. Most dishes, even desserts, include these three flavors in different ratios.
Check out this delicious beef mechado Filipino style recipe as well
Takeaway
If you are exploring Filipino cuisine and looking for an easy, flavorful dish to cook at home, beef pares is a good place to start.
It is not a quick dish to prepare but once you have your delicious beef broth ready, the rest is fairly simple, inexpensive and, ultimately, delicious.
Next, read about the incredibly easy ways to cook beef Misono Tokyo style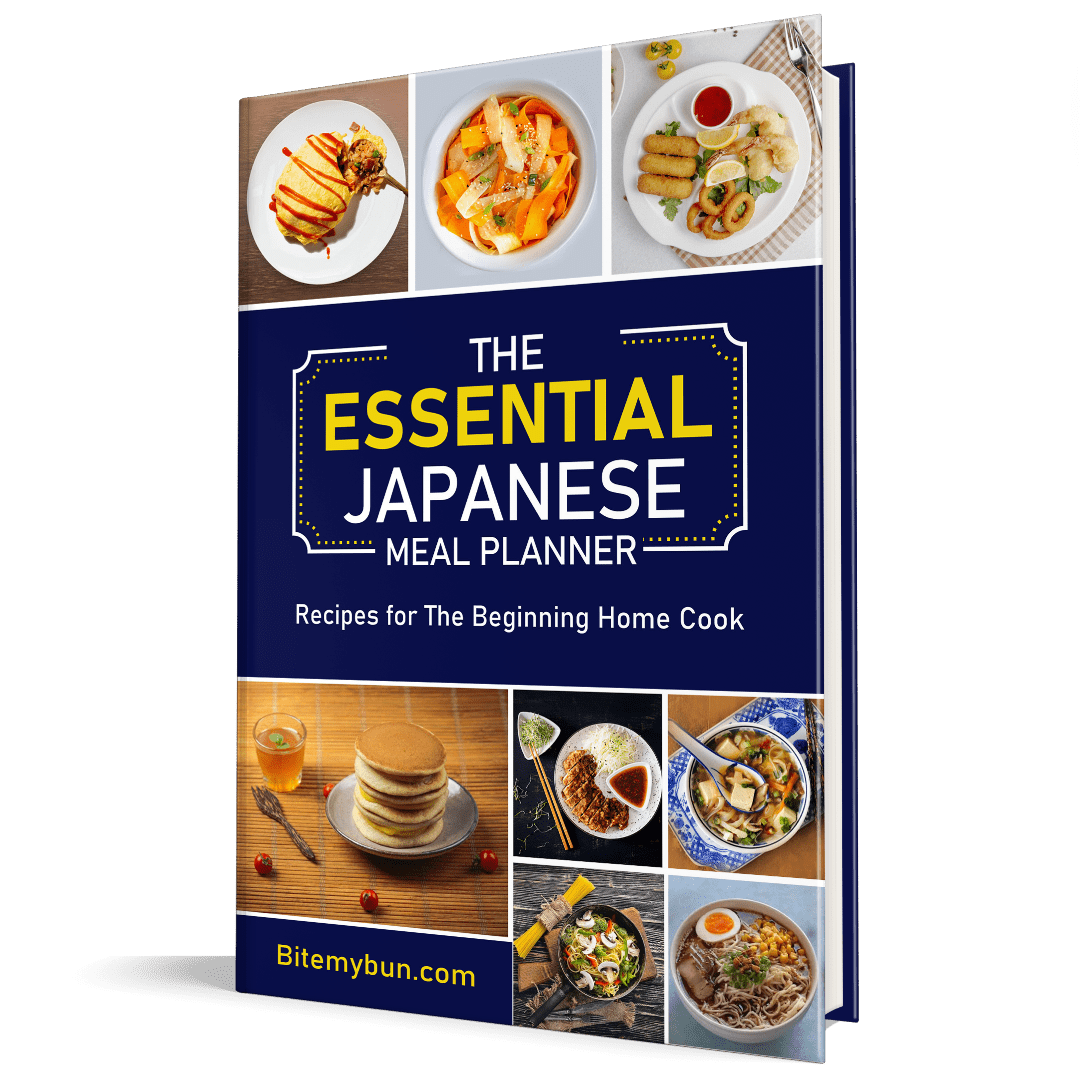 Check out our new cookbook
Bitemybun's family recipes with complete meal planner and recipe guide.
Try it out for free with Kindle Unlimited:
Read for free
Joost Nusselder, the founder of Bite My Bun is a content marketer, dad and loves trying out new food with Japanese food at the heart of his passion, and together with his team he's been creating in-depth blog articles since 2016 to help loyal readers with recipes and cooking tips.