5 Tasty & Nutritious Recipes with Mung Beans You Want to Try
I love creating free content full of tips for my readers, you. I don't accept paid sponsorships, my opinion is my own, but if you find my recommendations helpful and you end up buying something you like through one of my links, I could earn a commission at no extra cost to you.
Learn more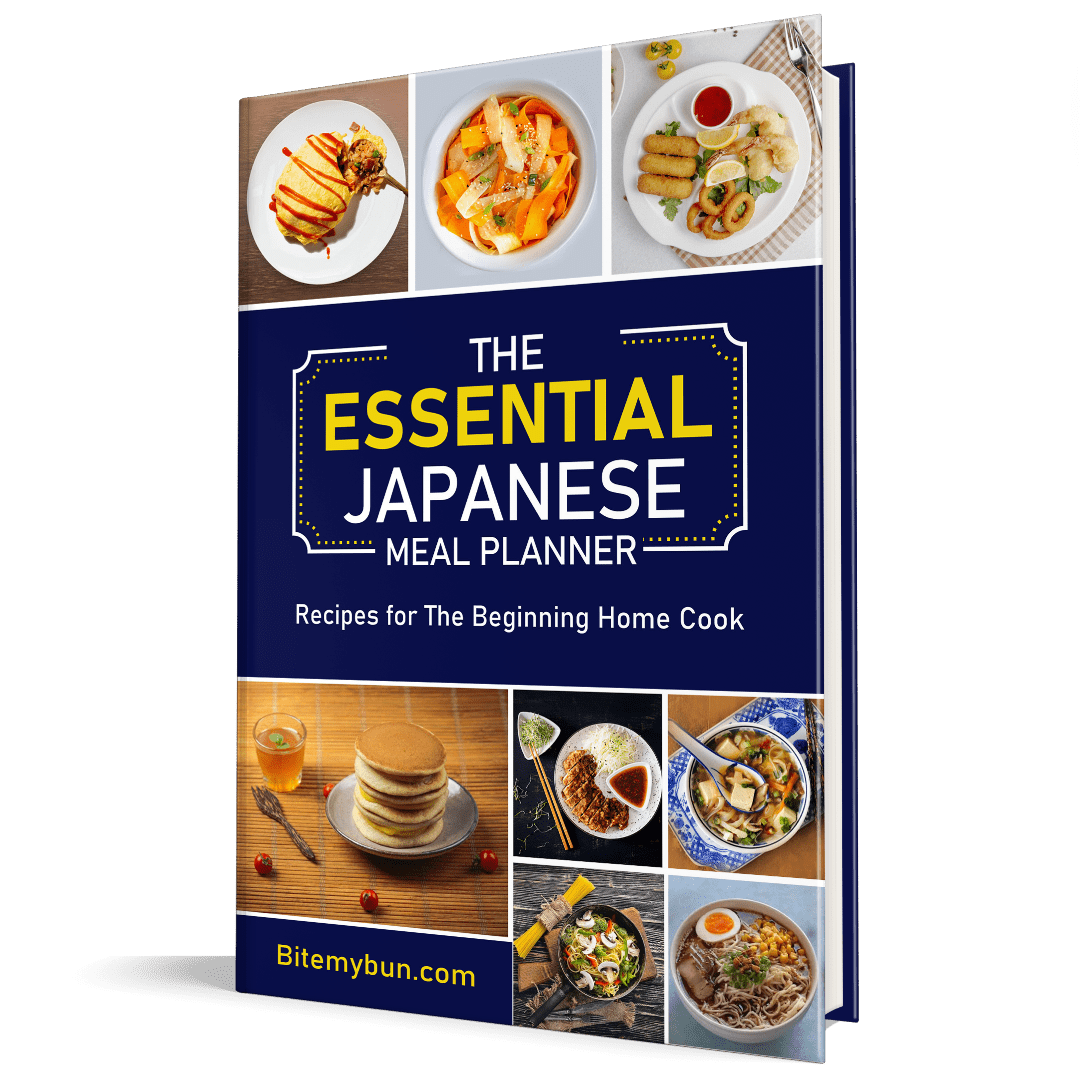 Check out our new cookbook
Bitemybun's family recipes with complete meal planner and recipe guide.
Try it out for free with Kindle Unlimited:
Read for free
If you have been following our blog, you might have seen mung beans among our favorite ingredients lately. 
There are two reasons for that.
They are nutritious, as well as delicious. And hence, a staple ingredient in Japanese and Filipino cuisine and the soul of many hearty and tasteful recipes.
Another good thing is that you can always grow them into sprouts to give your dishes some much-needed crunch.
In this article, I will be rounding up recipes that involve both! So without any ado, let's jump into it! 
10 Tips to Save a Bundle on Asian Ingredients!
Introducing our brand new FREE PDF guide: "Saving Secrets: Unveiling the Art of Saving Money on Asian Ingredients" It's your first newsletter email, so start saving today! 📚🧧
We'll only use your email address for our newsletter and respect your privacy
Top 5 best mung bean recipes
Here are all the delicious recipes you can make with mung beans:
Japanese mung beans bun
Japanese Mung Bean Bun recipe
This particular recipe is something I started off with and have perfected over time. Also, this recipe is particularly easy and something you can easily follow.
Check out this recipe
Also known as anpan, the Japanese mung bean bun is one of the most delicious recipes from Japan.
Like any baked food, it takes more preparation time than your casual kitchen whip-ups.
Still, the sweet, buttery goodness you experience with your first bite is worth it.
One of the most loved sweets in Japan, the mung bean buns is a local confectionary eaten and adored by people of all ages.
Apart from being a common comfort food, it is also a go-to dish for special occasions.
Although the overall ingredients of the recipe are simple, what makes it a chore for new chefs is the amount of time and craft invested in finding that perfect balance required for ultimate flavor. 
You can easily prepare mung bean buns at your home.
You need eggs, butter, milk, bread flour, sugar, yeast, and a good amount of mung beans to make ample paste for filling. Plus, a pinch of patience for the best results.
The cooking process includes mixing, kneading, resting, and baking, which takes 2 to 3 hours. It's a labor of love!
Ginisang Munggo
Easy Ginisang munggo (mung bean stew) recipe
Ginisang Munggo recipe is also called a mung bean stew recipe. In the Philippines, a country where vegetarianism is not popular, Ginisang Monggo is served when abstinence from meat is required– that is during Fridays.
Check out this recipe
A savory mung bean stew (and soup) is made with mung beans, garlic, tomatoes, onions, and vegetables.
It is commonly eaten on Fridays in the Philippines when people have to abstain from meat.
It is often added to pork, seafood, and other proteins for texture and flavor, but not on Fridays.
Ginisang munggo is eaten in the Philipines in the lenten season, where people sacrifice something, abstinence from meat being one of them.
However, the tradition is common, and ginisang munggo is prepared every Friday in the country.
The dish is effortless to prepare.
First, you will sautee all the spices and any secondary ingredients you would like to add to the dish, then add mung beans and water to the pot and let everything boil.
You can also add a bunch of proteins to your dishes, like pork, shrimp, or dried fish, for extra flavor and texture.
You can also give your dish more layers of flavor by adding coconut milk.
Ginataang Monggo
Ginataang monggo recipe
The first step in making this sweet and creamy dessert is to toast the mung beans. Put them over a fire, and toast until the beans are brown. Make sure that the beans are toasted well!
Check out this recipe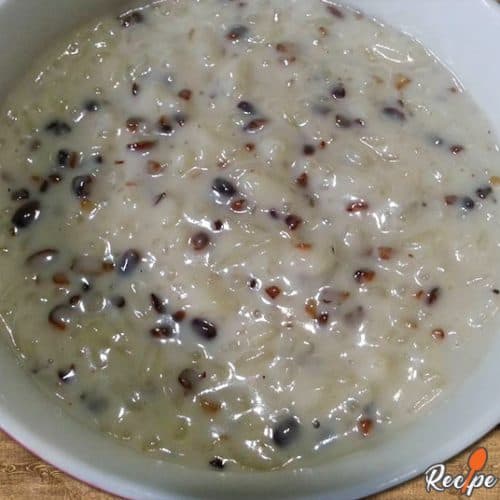 Also known as lelut balatung, Ginataang mungo is a traditional Filipino dessert with glutinous rice, mung beans, coconut milk, and washed brown sugar as primary ingredients.
It is served hot or cold, depending on the weather.
Although it is typically flavored with vanilla and pandan leaves, you can add corn and jackfruit for more flavor and texture.
Often confused with ginisang munggo by an unfamiliar ear, ginataang mungo is a famous Filipino sweet rice gruel dessert with toasted sugar, mung beans, and coconut milk as primary ingredients.
The locals also like to add some jackfruit to the dish for extra flavor. It is a delicious snack Filipinos eat on a cold winter afternoon and is best served warm.
Although simple, the dish can take about 55 minutes to cook perfectly. First, you have to toast and rack the mung beans.
Once that's done, you need to boil the coconut milk, add sweet rice to it, and let it boil until it absorbs it entirely.
Then you can add sugar, and voila! A delicious, hearty, warm goodness awaits!
JUST egg vegan spinach mushroom omelet
Just egg vegan spinach mushroom omelet
Deliciously vegan omelet with Just Egg, spinach, veggies, and mushrooms.
Check out this recipe
For those who don't know, JUST eggs are a relatively new invention in the vegan world. These eggs taste and cook the same as any other poultry eggs.
The only catch is that these are prepared from 100% vegan ingredients, notably mung beans.
This recipe is the same as any omelet prepared from a typical egg.
The ingredients are also essentially the same: butter oil, onion, mushroom, bell pepper, spinach, vegan cheese, and some salt and pepper.
To make a JUST egg omelet, heat up and season a pan with butter oil and sautee all the veggies.
Once perfectly cooked, remove the veggies and cook the JUST egg the same way as any common egg.
In the end, you plate the omelet and garnish it with the veggies and some spring onions, roll it like a crepe and enjoy it.
For a more unique experience, you can also top it off with some hot sauce. It doesn't hurt to be a little adventurous, after all.
Learn all about perhaps the most versatile hot sauce of all: sriracha sauce
JUST egg breakfast burrito
JUST EGG vegan Breakfast Burrito
A delicious vegan breakfast burrito with all the proteins of egg, using Just Egg substitute.
Check out this recipe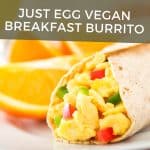 This is one of my favorite recipes to make with JUST egg. It is tasty, nutritious, and, most of all, effortless.
All you need to do is to heat your skillet and add some vegetable oil to it, followed by scrambling JUST egg for about 3 minutes.
Once the egg is perfectly scrambled, add more oil to the skillet, and saute your mushrooms and bell peppers for about 4 minutes.
In the final step, heat the tortilla, fill it with egg and veggies, top it off with salsa, and roll it up. Voila! A delicious burrito for breakfast!
You can make this recipe whenever you feel like having a protein-rich meal.
Best mung bean recipes
Mung bean is a very versatile ingredient that makes up a great food by itself and enhances the taste and texture of other recipes. It is a major ingredient in almost all Asian cuisines, with Japanese and Filipino being the most special ones.
Ingredients  
1½

cups

Mung beans (yellow or green)

1

lb

Pork or Beef cubes

8

cups

Water

2

tbsp

Olive oil

5-6

cloves

Garlic

crushed

2

medium

Onions, chopped

5

diced

Roma Tomatoes

3

tbsp

light Soy Sauce

2

tbsp

Fish Sauce (optional)

Salt and pepper, to taste

1

(10 oz) bag

Spinach
Instructions 
Place the dried mung beans and meat on a heavy bottomed, large and deep pan (like a Dutch oven). Pour the water over. Bring to a boil, cover and then simmer until the meat is tender (about 1 hour more or less). The mung should be tender already at this point. Refill the water as needed. If you are using Beef which takes longer to cook, I suggest boiling it first until the meat is slightly tender. Add the mung beans and continue to simmer until both the beans and beef are tender. Turn off heat.

In another large skillet, heat the oil. Saute the garlic and onion for a couple of minutes. Add the chopped tomatoes and cook for another 5 minutes. Lightly season with salt and pepper.

Stir the cooked tomatoes into the beans mixture. Season with soy sauce and fish sauce, to taste. Let simmer for 3-5 minutes. Add the spinach and cook for another 2 minutes or until wilted. If you want a thicker soup simmer until desired consistency is reached or if you wish a more watery one, just add more water. Adjust the seasoning if necessary.
Nutrition
What happens if you soak mung beans for too long?
Soaking mung beans for too long, or for more than 12 hours, to be precise, can affect their overall flavor and give them an overly mushy texture that doesn't look or feels good.
What is unique about mung beans?
Although mung holds a very special position in the heart of Asian cooks, do you know that it is also a rich source of much-needed nutrients and antioxidants for your body?
That's true; mung beans not only give you to enjoy a lot of different delicious dishes, it is also very healthy and hence, like food ingredients around the world.
Conclusion
And that's it; a complete list of our favorite recipes you can prepare with mung beans.
Although there's much more you can make with these little balls of nutritious goodness, I kept our circle limited to Japanese and Filipino cuisine, the two main focuses of our blog.
Have you tried any of them before? If not, it's time you do! These recipes are the best you can make with mung beans, period!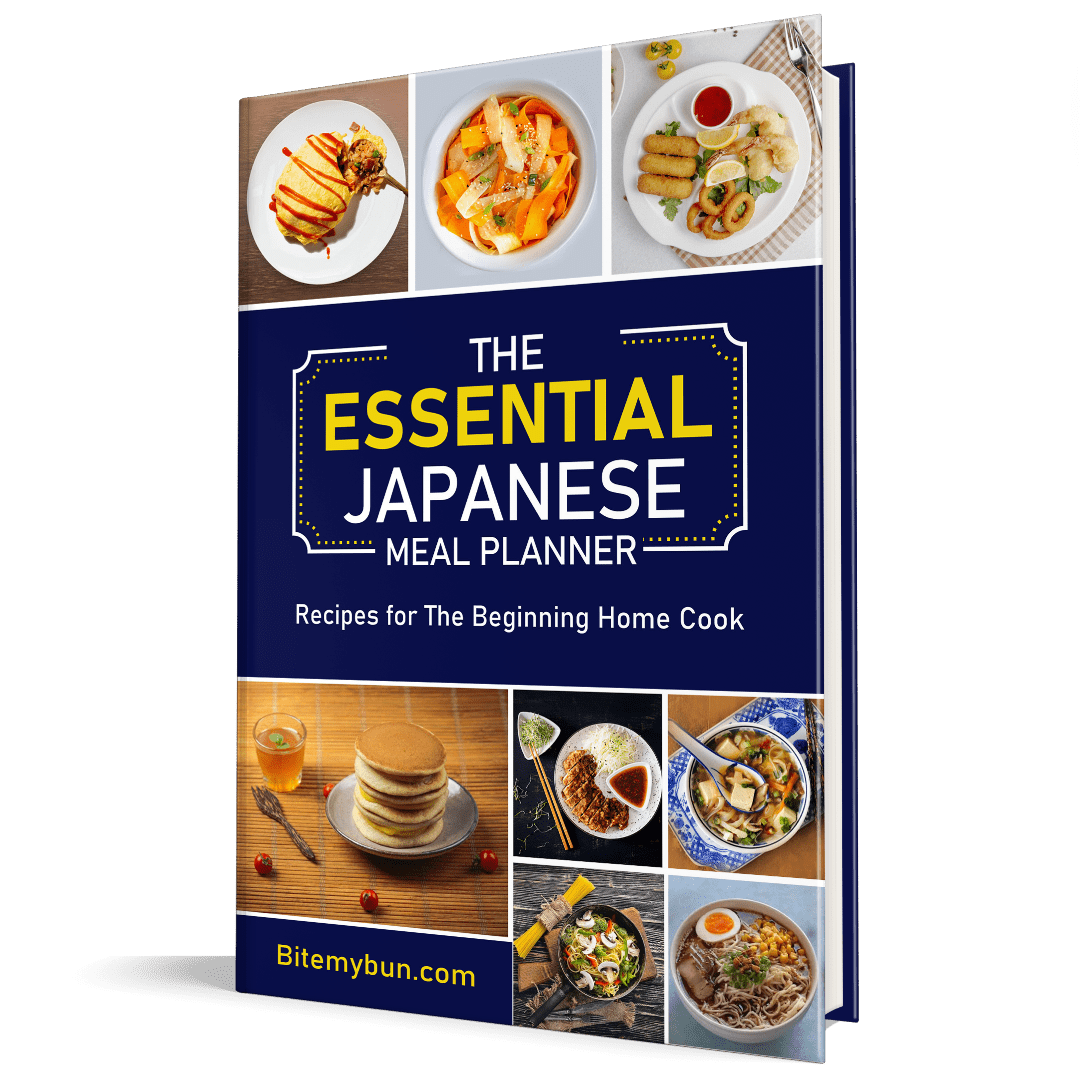 Check out our new cookbook
Bitemybun's family recipes with complete meal planner and recipe guide.
Try it out for free with Kindle Unlimited:
Read for free
Joost Nusselder, the founder of Bite My Bun is a content marketer, dad and loves trying out new food with Japanese food at the heart of his passion, and together with his team he's been creating in-depth blog articles since 2016 to help loyal readers with recipes and cooking tips.