I love creating free content full of tips for my readers, you. I don't accept paid sponsorships, my opinion is my own, but if you find my recommendations helpful and you end up buying something you like through one of my links, I could earn a commission at no extra cost to you.
Learn more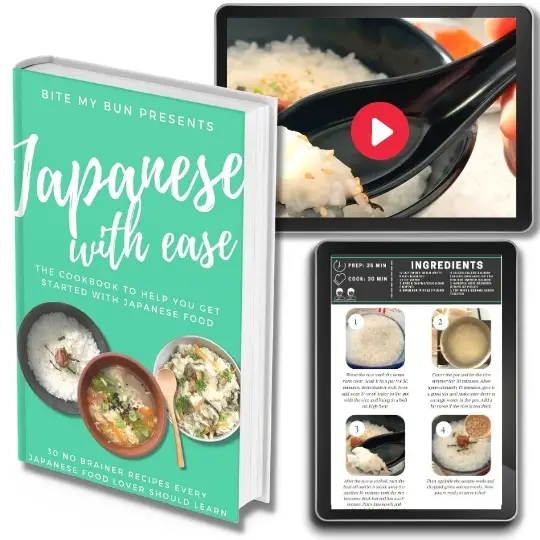 Ever had trouble finding Japanese recipes that were easy to make?
We now have "cooking Japanese with ease", our full recipe book and video course with step-by-step tutorials on your favorite recipes.
If you are looking to explore exotic foods, Toban Yaki is a must-try.
Toban yaki does not refer to an actual dish. Rather it is a style of cooking that makes food absolutely delicious.
Read on to find out more about Toban Yaki, what it is, and how its flavorings work to set a meal apart.
What is Toban Yaki?
Toban-yaki is a Japanese term that means to roast on a ceramic plate. Ceramic plates emit heat for a long time after they are removed from heat sources and also have a unique heat radiation effect. Therefore, they are ideal for roasting ingredients. Foods come out evenly heated and stay hot for a long amount of time.
The style of cooking can be used to prepare any variety of ingredients but these are commonly featured:
beef,
shrimp,
scallops,
lobster,
chicken
and vegetables
Soybean oil is usually used to cook the ingredients.
Japanese cuisine may also include yakisoba noodles in the dish.
Cabbage with sliced meat or seafood cooked in vegetable or animal fat may also be included and Kobe beef is often used as the meat.
Common side dishes for the meal include mung beans, sprouts, zucchini, garlic chips, or fried rice.
A dip is usually served for the meats. In Japan, this dip is usually soy sauce based.
History of Toban Yaki
Toban Yaki is closely related to teppanyaki only teppanyaki dishes are cooked on a griddle or a metal plate while the toban yaki uses ceramic.
The dishes date back to post World War II.
Both dishes are served at teppanyaki-style steakhouses. The originator of these steakhouses is believed to be
The restaurant claims to be the first to use a teppan, the metal grill used to cook teppanyaki, back in 1945.
The method of cooking really caught on with tourists who would flock to these restaurants to see chefs preparing the food on dining tables.
They enjoyed watching the cooks cutting meats and vegetables at lightning speed and delighted in performance aspects such as the stacking of onion slices to produce a flaming onion volcano.
Today, Americans still delight in watching Asian chefs perform entertaining tricks while preparing food. Perhaps the most popular of all chains that keep up this tradition is the Benihana chain.
Although Benihana prepares it dishes teppanyaki style, many people call this type of cooking hibachi. This is because Benihana prepares a hibachi steak.
However, there is a difference between teppanyaki and Toban Yaki and hibachi.
Hibachi dishes are prepared with soy sauce only whereas Teppanyaki and Toban Yaki cooking use a sweeter, seasoned soy sauce-based sauce.
Kobe Beef Toban Yaki recipe
There are various recipes that you can make Toban Yaki style. Here is one that features a Kobe Beef base.
Ingredients  
7

oz

Kobe beef sirloin

(in loaf form) you can of course use any slices of beef

⅛

pumpkin

¼

onion

1

shiitake mushroom

⅓

pack

maitake mushroom

½

potato
For Seasoned Sake:
1

inch square sheet

kombu

1 ½

cup

sake

5-6

slices

umeboshi (pickled plum)

11

oz

grated Japanese radish
Instructions 
Cut pumpkin into wedges. Peel potato and cut into round slices. Microwave for 30 seconds at 600W.

Cut the lower stem of the shiitake mushroom and make an X-shaped cut in the top. Divide maitake mushrooms into small portions.

Cut onion into semicircular pieces approx. 3/8 in. thick

Slice beef into pieces 3/8 in. thick.

Prepare seasoned sake by placing kombu, sake and umeboshi is a pan over heat. Boil until liquid is reduced by 1/3. Add grated Japanese radish. Add salt or citrus juice to taste.

Grease ceramic plate with cooking oil. Roast the beef and prepared vegetables.

Serve when roasting is complete. Use sake dipping sauce to give the meat added flavor.
Nutrition
Calories:
1585
kcal
Carbohydrates:
161
g
Protein:
50
g
Fat:
43
g
Saturated Fat:
16
g
Cholesterol:
141
mg
Sodium:
285
mg
Potassium:
3986
mg
Fiber:
22
g
Sugar:
96
g
Vitamin A:
17318
IU
Vitamin C:
163
mg
Calcium:
230
mg
Iron:
9
mg
Here's what it looks like at a famous restaurant:
My favorite ingredient to use: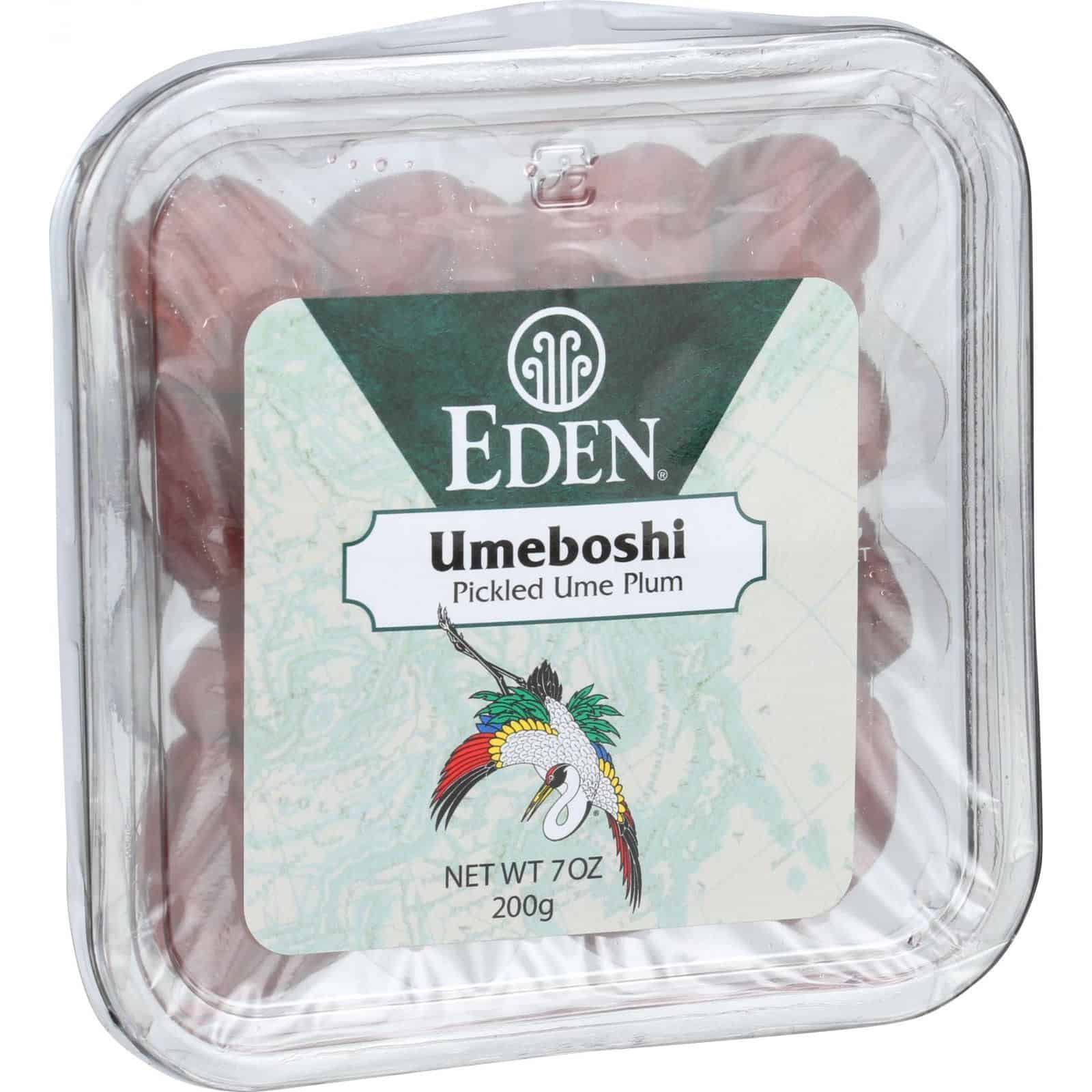 Of course, if you are vegetarian or vegan, you may prefer to make a Mushroom Toban Yaki. If so, here's a recipe you might enjoy.
Ingredients:
2 shiitake mushrooms
1 1/8 oz. eringi mushrooms
1 oz. shimeji mushrooms
1 oz. maitake mushrooms
1 oz. beefsteak mushrooms
I oz. oyster mushrooms
Grapeseed oil
1 tbsp. clarified butter
1 tbsp. sake
1 tbsp. light 9″ soy sauce
1 tbsp. Freshly squeezed yuzu (Japanese citrus fruit) juice
Directions:
Remove the base part of the shiitake mushroom stems. Cut decorative slashes across the tops of the caps.
Cut the mushrooms into bite-sized pieces and split the clumps of smaller mushrooms.
Grill all the mushrooms dry under a very hot broiler.
Heat a Toban hot plate over high heat. Pour grapeseed oil into the Toban, add clarified butter, followed by the mushrooms.
Immediately mix the sake, soy sauce, and yuzu juice and turn off the heat.
Serve covered with Toban lid. Remove when you are ready to eat.
If you are a seafood enthusiast, here is a delicious recipe for a Seafood Tabon Yaki dish.
Ingredients:
3 manila clams
2 medium shrimp
1 diver scallop
1 king crab
3 oz shimeji mushrooms
1 oz. green onion
1 slice lemon
1 cup sake
2 tbsp. soy sauce
Salt and togarashi (Japanese spice blended with chile, orange peel, seaweed, ginger, poppy and sesame seeds) to taste
Directions:
Combine all ingredients in a bowl and toss. Arrange in a clay dish and cover.
Cook over high heat 5 minutes or until clams and scallops open and shrimp turns pink.
Serve immediately removing lid at the table. Serve with sake if desired.
Best Toban Yaki Grill Plate
Baut Collection Japanese Style Single Serving Toban Yaki Hot Plate
The type of grill plate you use can really set your meal apart. There are several on the market, but we find them to be superior.
The plate is 7.75" in diameter and 2.75" tall. It produces a single serving and is perfect for beef, chicken, fish, and other delicacies.
It comes with a lid that makes a great serving presentation and keeps food warm. It also comes with a wooden trivet, an iron handle and a stove base.
It is made of a quality aluminum alloy and it has a fluorine coating. The base size is 3.5". the lid is 5" in height and 7" in diameter and the wooden trivet is 5.5".
Mishima Toban
The Mishima Toban is also recommended. The ceramic plate is made with Japanese mineral-rich clay deposits. It is durable and heat resistant.
It provides high-temperature dry heat that will allow you to get the perfect sear without the mess.
It great for grilling enthusiasts and it's a terrific way to prepare grilled meats and vegetables from the comfort of your home.
Toiro toban with handles
The Toiro toban with handles is another favorite:
This piece of ceramic cookware can serve as a skillet or a shallow pot. It provides excellent heat retention and an effect similar to glowing charcoal to heat food evenly.
And it is made of an Iga-clay material which is great for holding up at high temperatures.
It does not need to be seasoned by making porridge in it, the Toiro Toban is ready to go as is. It will provide the perfect cook for your food every time.
Popular Toban Yaki Dishes
Toban yaki is often made with beef. However, there are several variations. Here are some you may want to try.
Beef Toban Yaki
Salmon Toban Yaki
Mushroom Toban Yaki
Seafood Toban Yaki: This can include exotic seafood such as black tiger shrimp, green shell mussels and scallops
Wagyu: This is wagyu beef is served medium rare with Japanese mushrooms and a Toban yaki sauce
Tofu Steak Toban Yaki: To keep the vegetarian's happy!
Chicken Toban Yaki
Prime Filet Toban Yaki
Fruit Toban Yaki: This includes a variety of fruits such as bananas, blueberries, cherries, mangoes, melons, papayas and strawberries
Takeaway
Toban yaki is a great way to prepare a meal. With so many varieties to choose from, the sky is the limit when it comes to a delicious and satisfying dish.
Which will you be preparing in your kitchen?
[wl_faceted_search]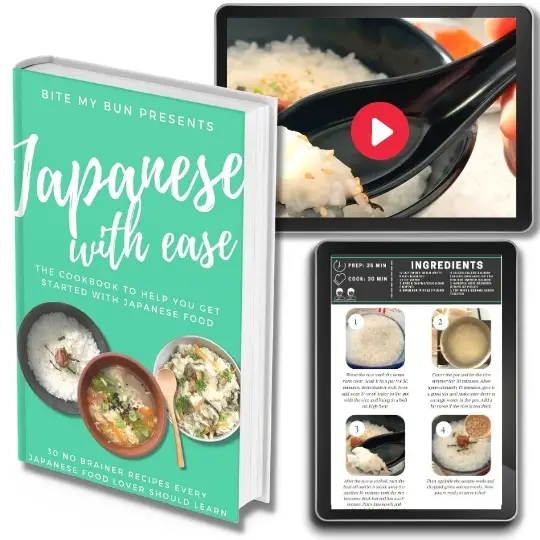 Ever had trouble finding Japanese recipes that were easy to make?
We now have "cooking Japanese with ease", our full recipe book and video course with step-by-step tutorials on your favorite recipes.
Joost Nusselder, the founder of Bite My Bun is a content marketer, dad and loves trying out new food with Japanese food at the heart of his passion, and together with his team he's been creating in-depth blog articles since 2016 to help loyal readers with recipes and cooking tips.