Yosenabe Recipe: Make The Popular Umami Hot Pot at Home
I love creating free content full of tips for my readers, you. I don't accept paid sponsorships, my opinion is my own, but if you find my recommendations helpful and you end up buying something you like through one of my links, I could earn a commission at no extra cost to you.
Learn more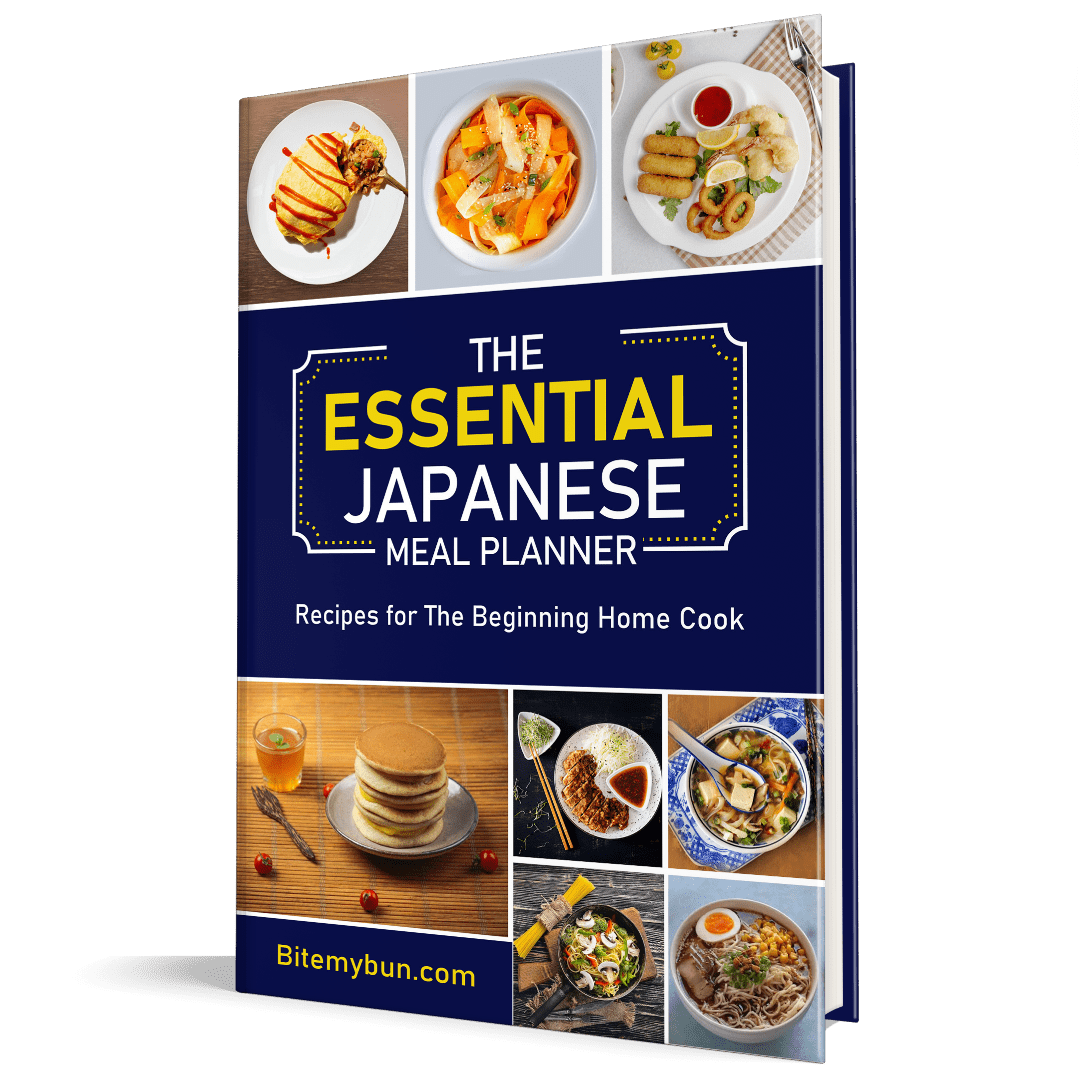 Check out our new cookbook
Bitemybun's family recipes with complete meal planner and recipe guide.
Try it out for free with Kindle Unlimited:
Read for free
Yosenabe is a popular hot pot dish in Japan.
We use beef, chicken, and seafood varieties of meats and vegetables like daikon radish, mushroom, and tofu in our yosenabe.
Yosenabe, or "add anything" hot pot, is an easy weeknight meal idea for those looking for a versatile hot pot recipe that may use up frozen leftovers of meat or vegetables.
We cook the ingredients in a broth made from dashi stock, soy sauce, mirin, and sake. The meats are cooked first before adding the vegetables to soften them.
The end result is a delicious hot pot dish that is full of umami flavors!
In this recipe, I'm going to make yosenabe at home for you with some simple ingredients. Yosenabe is traditionally cooked and served in earthenware pots called donabe.
10 Tips to Save a Bundle on Asian Ingredients!
Introducing our brand new FREE PDF guide: "Saving Secrets: Unveiling the Art of Saving Money on Asian Ingredients" It's your first newsletter email, so start saving today! 📚🧧
We'll only use your email address for our newsletter and respect your privacy
What you'll need for this hot pot recipe
A traditional hot pot is made with a donabe pot, but any large pot will work.
The donabe pot can be found online or at Japanese cooking stores.
I recommend the Lake Tian Ceramic Cooking Pot, which can be used on the stovetop to cook the hot pot. It also doubles as a rice cooker.
An electric hot pot maker is another excellent alternative for authentic donabe earthenware, and you can use it indoors on the tabletop.
The electric Aroma Housewares ASP-610 Dual-Sided Shabu Hot Pot makes it easy to cook a delicious yosenabe.
But if you're wondering: do I need to buy a donabe or electric hot pot to make this recipe?
The answer is no, you can use any large pot and cook the broth first, then cook the ingredients and eat after all the ingredients are finished cooking.
So, it's basically like making a large pot of soup.
The main reason people prefer to use an electric hot pot machine at home is that then you can copy the restaurant experience.
At a hot pot restaurant, you cook all the ingredients right in front of you and continue to cook while you eat.
Also learn about this comforting Okayu recipe that is traditionally made in a donabe hot pot
Meat and Vegetable Yosenabe Hot Pot
Japanese Yosenabe hot pot is a flavorful dashi and sake broth in which meats and vegetables are cooked. Yosenabe is sometimes referred to as "everything goes" hot pot because you can use any items you have on hand, and it's the easiest to make. Simple dashi broth is the foundation to which you add your choice of proteins, seasonal veggies, and mushrooms. The mixture of ingredients will make the soup broth more flavorful!
Equipment
1 large pot

preferably Yosenabe pot
Ingredients  
Basic broth
12

cups

dashi

¼

cup

Japanese soy sauce

½

cup

cooking sake

4

tbsp

mirin

salt

if necessary
The soup contents
300

grams

meat

any kind

200

grams

tofu

1

carrot

sliced

100

grams

enoki mushroom

100

grams

Chinese cabbage

spring onion as sprinkles
Instructions 
Pour the dashi, sake, mirin, soy sauce, and salt in a hot pot to make the broth.

Once it boils, add in the meat and vegetables gradually, starting with the ones that take longer to cook.

The meat should cook for about 10 minutes before you remove it from the pot.

Add soup into your bowl using a ladle.

Sprinkle it with spring onion and serve.
Cooking tips
When you make hot pot on a stovetop in a large pot, you will need to keep the broth simmering throughout cooking in order to keep it hot.
You'll also have to cook the veggies and meat at once and then serve people at the table.
The secret to a tasty hot pot is to slice the ingredients thinly and into small pieces so that they cook faster and evenly.
For example, slice the mushrooms into small bite-sized pieces to make sure they cook quickly. The same goes for meat – the thinner, the better.
If you use an electric hot pot machine, you can simply set the knob to your desired temperature, and the machine will automatically maintain the correct cooking temperature.
For added flavor, try adding miso paste to your broth (here's how to make it dissolve properly).
To make a lighter soup, use vegetable broth instead of dashi (or any of these other dashi substitutes).
You can also try experimenting with different types of meat and vegetables. The best meat for Yosenabe is thinly sliced beef and pork, or chicken.
You can also use firm tofu, enoki mushrooms, cabbage, spinach, green beans, sweet potato noodles, shiitake mushrooms, or any other vegetables you have on hand.
For a more savory broth, skip the mirin and stick with sake only.
Find out which sake is best to use for cooking (and which for drinking)
Substitutes and variations
Since Yosenabe is an "everything goes" type of hot pot recipe, you can use all kinds of meat, seafood, and vegetables.
Just be sure to slice meat into very thin strips, so it cooks through properly. Here are some meat and seafood varieties:
chicken
pork belly
shrimp
beef
fish fillets (tuna or salmon)
scallops
clams
Here are common vegetables to use:
napa cabbage
carrot
mushroom like shiitake, shimeji, and enoki
zucchini
eggplant
bean sprouts
bok choy
broccoli
cauliflower
kales
snow peas
If you want to make a vegetarian or vegan Yosenabe, simply omit the meat and use additional tofu instead.
You can also add grains such as rice, noodles, or udon.
To satisfy your cravings for a spicy hot pot, try adding spicy ingredients such as chili peppers or shichimi togarashi.
You can also use different types of spicy sauces and pastes, such as Sriracha, gochujang, or sambal oelek.
You may also include miso paste for extra flavor.
If you want to make the hot pot extra flavorful and tasty, try adding fresh herbs such as cilantro or scallions to the broth.
This will help deepen the flavor and add a touch of brightness.
Popular variations of Yosenabe include
Kakuni Yosenabe: A variation on the classic recipe that substitutes braised pork belly for chicken and beef.
Kimchi Yosenabe: A spicy variation that uses kimchi as the main protein. You can also use fish or tofu to make the dish vegetarian.
Soba Yosenabe: A variation that uses soba noodles in place of the rice noodles. You can also add a variety of vegetables and meat to this recipe as well.
Yosenabe Udon: A noodle-based variation that replaces the rice noodles with thick udon noodles. This dish is typically made with seafood and egg.
How to serve and eat
Yosenabe is generally served in a large communal pot and shared at the table.
You can use chopsticks or a wooden spatula to dip the cooked ingredients in ponzu sauce or grated daikon radish.
Alternatively, you can serve Yosenabe with a side of steamed rice to make a delicious one-bowl meal.
In a home situation, you might be cooking the hot pot on a stovetop in a large pot, or you can use an electric hot pot machine to make the process easier.
No matter which way you prepare it, you'll probably have to make the first batch, serve it and then start cooking the next batch.
You'll have leftover broth, but you might have to keep adding more meat and vegetables to ensure everyone has enough food.
The yosenabe is usually served in bowls, and people can serve themselves.
How to store leftovers
Leftover hot pot can be stored in the refrigerator for up to 3 days, or you can freeze it for up to 1 month.
Simply reheat the soup on the stovetop or in a microwave, and then add more fresh ingredients like meat and vegetables before serving.
Similar dishes
There are many types of hot pot in Japan and China. In fact, Yosenabe is just one of them.
Other popular hot pot dishes include sukiyaki and shabu-shabu. These recipes usually contain a variety of meats, tofu, and vegetables cooked in a savory broth.
If you want to try a different type of hot pot, you can also try Mongolian hot pot, which features a brothy broth that contains beef, lamb, or mutton.
If you want a simpler soup, you can also noodle soups with vegetables and a sake and dashi based broth.
Conclusion
Yosenabe is a delicious and customizable hot pot dish that can be enjoyed with friends or family.
To make it, simply combine your preferred meats, vegetables, and mushrooms in a savory broth.
But don't forget that dashi, sake, mirin, and soy sauce is the perfect umami combination that will make your Yosenabe burst with flavor.
So don't be afraid to experiment and customize the recipe to suit your tastes!
Cooking with sake can be amazing, find more great recipes with sake as a key ingredient here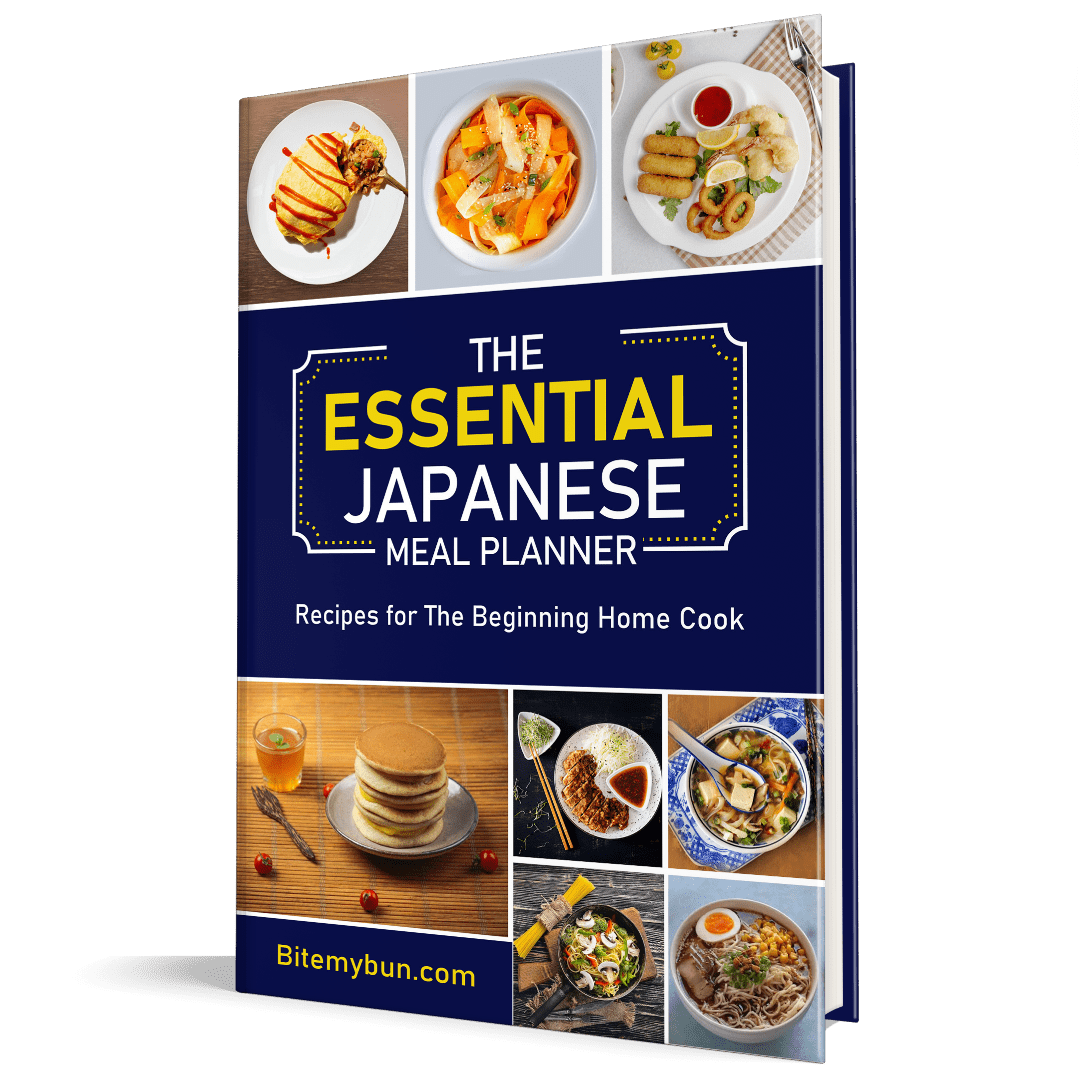 Check out our new cookbook
Bitemybun's family recipes with complete meal planner and recipe guide.
Try it out for free with Kindle Unlimited:
Read for free
Joost Nusselder, the founder of Bite My Bun is a content marketer, dad and loves trying out new food with Japanese food at the heart of his passion, and together with his team he's been creating in-depth blog articles since 2016 to help loyal readers with recipes and cooking tips.