Why you should make this comforting Okayu recipe to settle your stomach
I love creating free content full of tips for my readers, you. I don't accept paid sponsorships, my opinion is my own, but if you find my recommendations helpful and you end up buying something you like through one of my links, I could earn a commission at no extra cost to you.
Learn more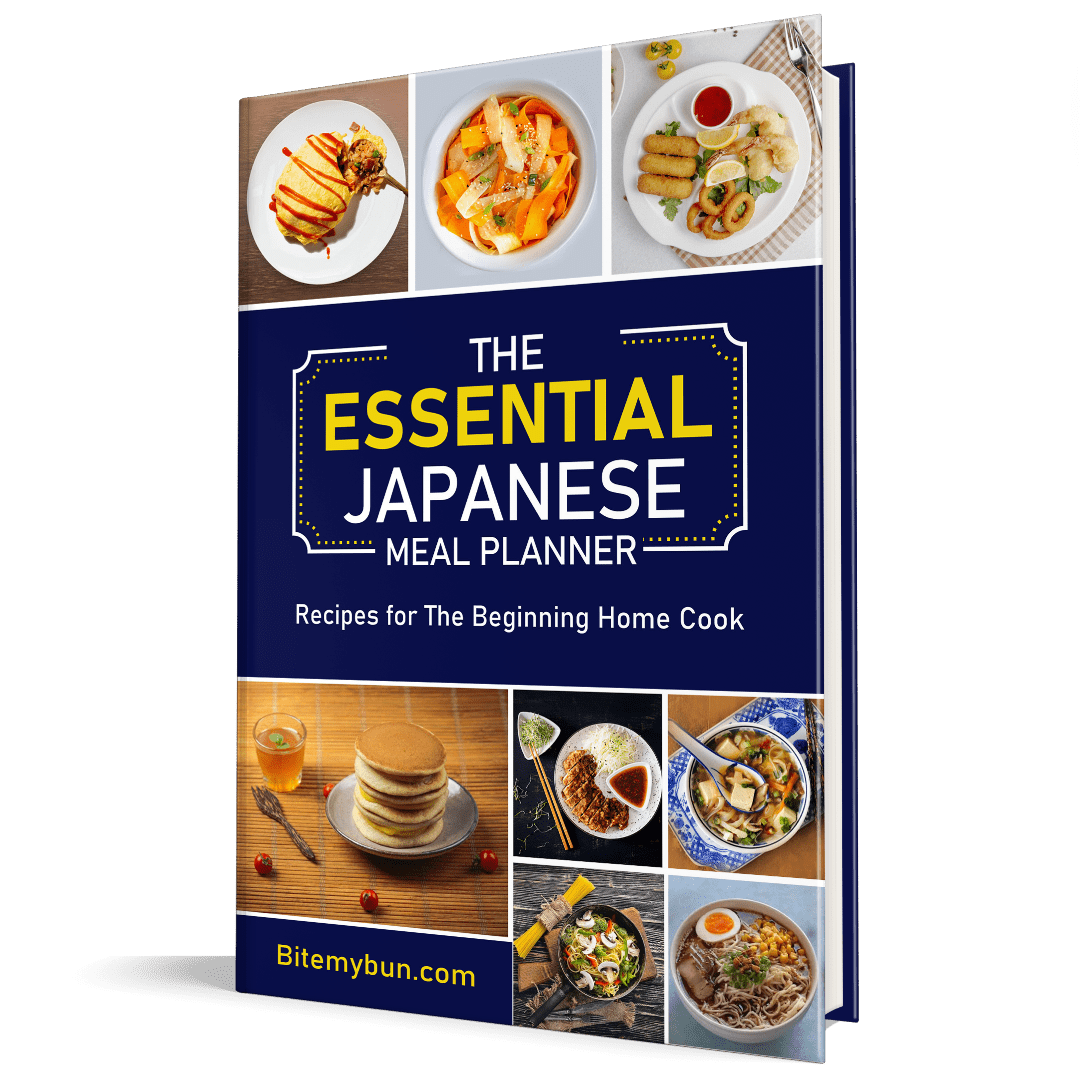 Check out our new cookbook
Bitemybun's family recipes with complete meal planner and recipe guide.
Try it out for free with Kindle Unlimited:
Read for free
Japanese rice porridge is called Okayu (お粥), and it's a warm, savory, and gooey rice dish, perfect for those cold days or when you're feeling a bit ill.
You might feel like your stomach needs a comforting dish made with minimal ingredients to help ease cold, flu, and indigestion symptoms.
If you're not in the mood for traditional porridge, you'll love this easy rice recipe you can have for breakfast, lunch, and dinner!
Okayu is just a simple, light meal that's so easy to make, and anyone can do it.
10 Tips to Save a Bundle on Asian Ingredients!
Introducing our brand new FREE PDF guide: "Saving Secrets: Unveiling the Art of Saving Money on Asian Ingredients" It's your first newsletter email, so start saving today! 📚🧧
We'll only use your email address for our newsletter and respect your privacy
How to make a comforting okayu
Let's get all of the ingredients first:
Okayu salmon & pickled plum recipe
The recipe I'm sharing today is a savory salmon and pickled plum okayu that's got the classic umami flavor but is still healthy comfort food with rice porridge's healing properties. We are using a heavy pot to make the rice, but you can always use an earthenware pot if you own one.
Ingredients  
½

cup

short-grain white rice

uncooked

17

oz

water

2

green onions/scallions

chopped

6

umeboshi pickled plums

4

slices

salted salmon

(called shiojake) or you can use smoked salmon

1

handful

nori seaweed

strips or pieces

1

tsp

white sesame seeds

toasted
Instructions 
In this recipe, we are following the 1:5 rice-to-water ratio. Therefore, the porridge has the perfect thick consistency. So that's 17 oz of water for 1/2 cup of rice, but first…

Rinse the rice under running water a few times until the water runs clear and then drain.

Grab your pot and soak the rice for about 30 to 35 minutes.

After the rice is soaked, drain it well.

Now add your 17 oz of water to the pot with the rice and bring to a boil on high heat.

As it boils, turn down the heat to the low-heat setting. Take off the lid and stir the rice a bit to make sure it's not clumped together.

Cover the pot with the lid and let the rice simmer for about 30 minutes. After approximately 15 minutes, give it a good stir and make sure there is enough water in the pot. Add a bit more if the rice is too thick.

After the rice is cooked, turn the heat off and let it steam away for another 10 minutes until the rice becomes thick but still has a soft texture.

Place into bowls and garnish with 2-3 pickled plums, 2 slices of salmon, and half a handful of nori for each bowl.

Then, sprinkle the sesame seeds and chopped green onions evenly. Now you're ready to serve it hot!
Notes
For the best results, use a saucepan or pot with a thick bottom because these absorb the heat and distribute it evenly, which helps avoid burn or sticky, clumpy rice on the bottom of the pot. You can use pre-cooked rice for this recipe, but in that case, you must add twice as much water because the rice will absorb a lot more.
Nutrition
Calories:
297
kcal
Carbohydrates:
57
g
Protein:
12
g
Fat:
3
g
Saturated Fat:
1
g
Cholesterol:
9
mg
Sodium:
331
mg
Potassium:
382
mg
Fiber:
3
g
Sugar:
12
g
Vitamin A:
415
IU
Vitamin C:
3
mg
Calcium:
56
mg
Iron:
1
mg
These are my favorite umeboshi plums from Eden Foods: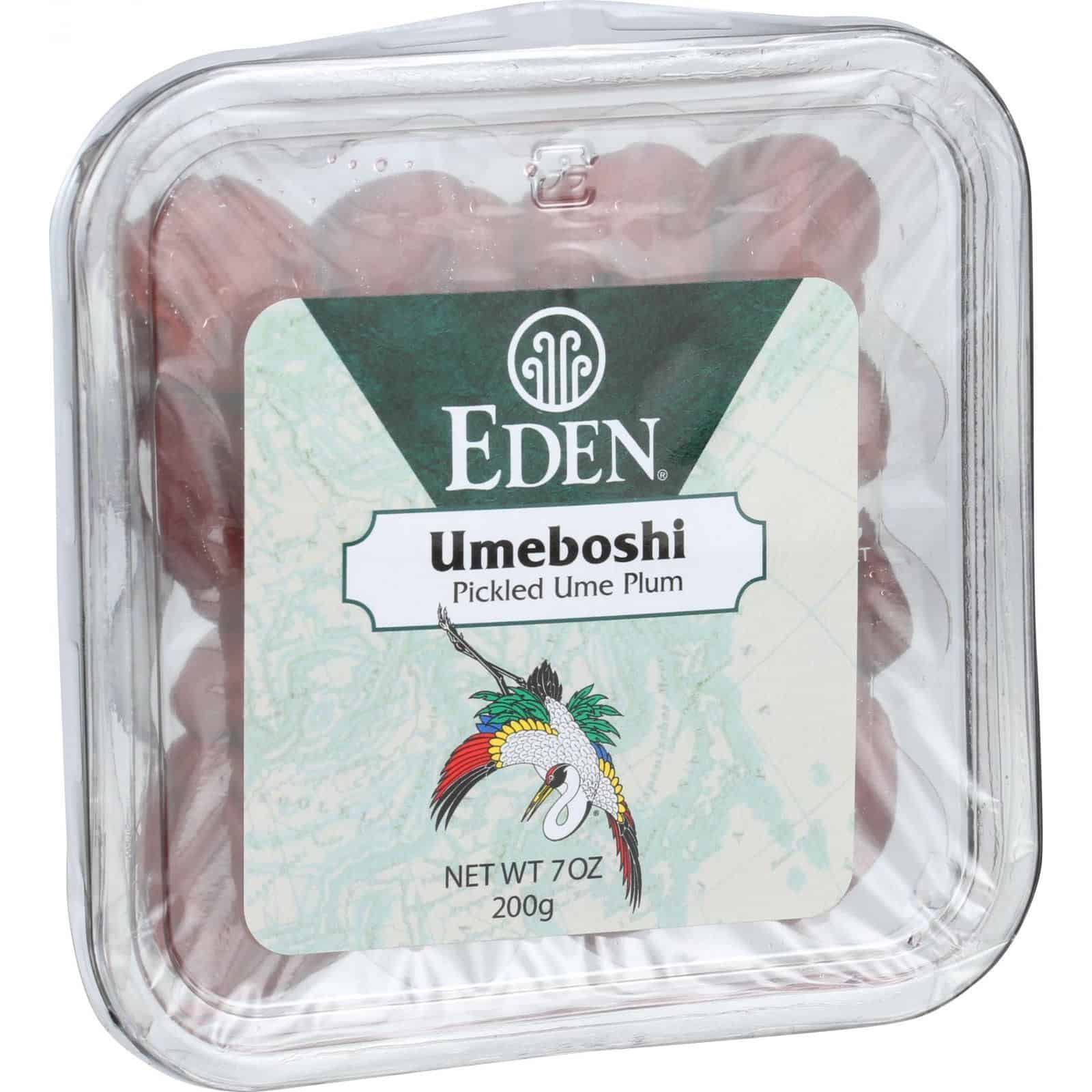 Okayu is a popular dish made by simmering rice in water until the mixture begins to disintegrate and becomes mushy. To make Okayu, you must use a specific 1:5 rice to water ratio, called zen-gayu (全粥), to give the rice a thick porridge-like consistency.
Keep in mind that Okayu is not quite the same as Zosui, which is a much thinner rice soup.
This dish is similar to a Chinese rice porridge called congee, but it's mild and bland when it comes to flavor.
That's because the role of Okayu is to be light on the digestive system, and it's supposed to help the body heal, so the Japanese don't really add any significant source of protein or spices to it and prefer savory but healthy toppings like Nori (seaweed), and pickled plums.
What is okayu
As I explained above, okayu is a thick rice porridge with a bland, mild flavor that's commonly eaten by the Japanese when they feel ill from a cold, flu, or digestive problems.
Therefore, it's a simple comfort recipe and promoted as a healing food. Many people also make this porridge for babies and infants because it's easy to chew and digest.
The simple version of this dish is just about the thick mushy rice, cooked with a 1:5 rice to water ratio and garnished with savory ingredients.
It's called shirogayu, and it's just the rice with an umeboshi pickled plum as a topping. It looks like this:
But, in order to add flavor to this dish, most Japanese prefer to add savory toppings like seaweed, sesame seeds, pickled plums, and even a bit of healthy omegas in the form of salted salmon.
How is it cooked: Donabe (earthenware pot)
Traditionally, okayu was cooked with earthenware pots called donabe like these ones:
The reason people love to use this cookware is that this pot is made with eco-friendly materials that are healthy to cook in. As well, earthenware retains heat well and helps the rice cook evenly.
My 23 must-read Best Japanese Cookbooks list has a book dedicated to donabe recipes on it, so check it out if you would like to learn more.
However, these days, you can just cook the rice in a regular pot on the stovetop; just make sure to stir to avoid clumping.
Origin of okayu
Most people agree that okayu originates in China and is a borrowed and modified congee recipe.
In Japan, okayu consumption dates back to about 1,000 years. People borrowed the Chinese porridge recipe but made it healthier by making it blander and more soothing on the stomach.
It really became a healing food rather than a flavorful meal idea. As well, okayu is much thicker than congee, which has a 1:12 rice to water ratio. Thus, congee is much soupier and thinner.
Here you can see Japanese okayu vs Chinese congee side by side:
In fact, when people first started to make okayu in Japan, they also made it thinner than it is these days. In the Edo period (17-19th century), the recipe kept becoming thicker and thicker until it arrived at the 1:5 rice to water ratio (zen-gayu).
That's now considered to be the ideal thickness for this rice dish.
If you use a rice cooker, let the rice cook for approximately 30 minutes.
Read more: Japanese Soups | Soup culture and the different kinds of soups
Okayu: nutritional information
Each serving of okayu has about 174 calories (without any toppings) and with the additional ingredients in this recipe, it has about 300 calories.
Here's what else this recipe contains:
50 grams carbs
22 grams protein
5 grams sugar
1.800 mg sodium
Therefore, okayu is healthy low-calorie dish suitable for diets and weight loss. It's a lightweight, healthy meal everyone can enjoy.
Salmon is a great source of omega healthy fats, the nori adds in extra nutrients such as calcium, copper, iron, and magnesium.
The rice is the main source of carbs and fats, but with one serving, this meal is going to make you feel full until your next meal.
Okayu recipe variations
Okayu is one of those comfort foods that you can really vary. You can substitute ingredients or add more to make this dish more flavorful.
Condiments and base flavors
In addition to water, you can use a stock or bouillon cube, dashi, soy sauce, fish sauce, and even miso paste to make this dish more flavorful.
Here are some ingredients and toppings you can add to your okayu:
Spinach
Mitsuba (Japanese parsley)
Carrots
Chicken
Pork
Shrimp
Fish/seafood
Egg
Spicy pepper
Green pepper
Ginger
Miso
Soy sauce
Pickled plums
Kimchi
Pickled vegetables
Cabbage
Tofu
Gochujang (red chili paste)
Vegetable oil or olive oil
Red beans
Herbs
Rice alternatives
Instead of short-grain white rice, you can use brown rice.
Most people recommend mixing brown rice with arborio rice because you get a better rice texture.
Long-grain rice, and jasmine rice work too, although you have to vary the cooking times.
Also read: Best Substitute for Rice | Go For These Rice Alternatives
Vegan
If you want to make this recipe vegan, skip the salmon. Instead, you can replace it with tofu bits or more vegetables like chopped shiitake mushrooms.
But, for even more flavor, cook the rice in vegetable broth, add onions, butternut squash, garlic, ginger, and fresh spinach. This makes the okayu much more flavorful but it has even more healing properties from the garlic and ginger.
As well, it will feel like a rice stew instead of simple porridge.
Sweet okayu
Did you know that okayu isn't necessarily savory food? You can make it sweet, so it's perfect as a dessert or breakfast food.
Add 1 teaspoon of vanilla extract to your rice as it cooks. Then, add a few tablespoons of sugar, maple syrup, honey, or some stevia.
This makes your rice sweet and sugary, and then sprinkle with cinnamon. You'll love the classic porridge flavors and I'm sure kids will love it too!
How to serve okayu
Serving okayu is very simple. You scoop the rice into bowls, while it's still hot and then add your toppings.
You can add some salt for extra flavor but it's up to each diner to add salt or not.
What to pair okayu with
Usually, people just have a bowl of okayu on its own, with the pickled plums, nori seaweed, scallions, and the salted salmon. But, of course, you can make it a complete meal by adding in more side dishes.
You can add a bowl of mixed pickled vegetables to each bowl of okayu.
Have a salted duck egg on the side.
Start the meal off with a miso soup and then eat the okayu.
Add some meat and roasted vegetables to make this a complete meal.
Next time you're feeling like you want a light meal but you're not quite in the mood for soup, give this okayu recipe a try and don't be afraid to experiment with toppings to make it even tastier.
Be sure to check out this delicious Chicken Sotanghon Soup Recipe next!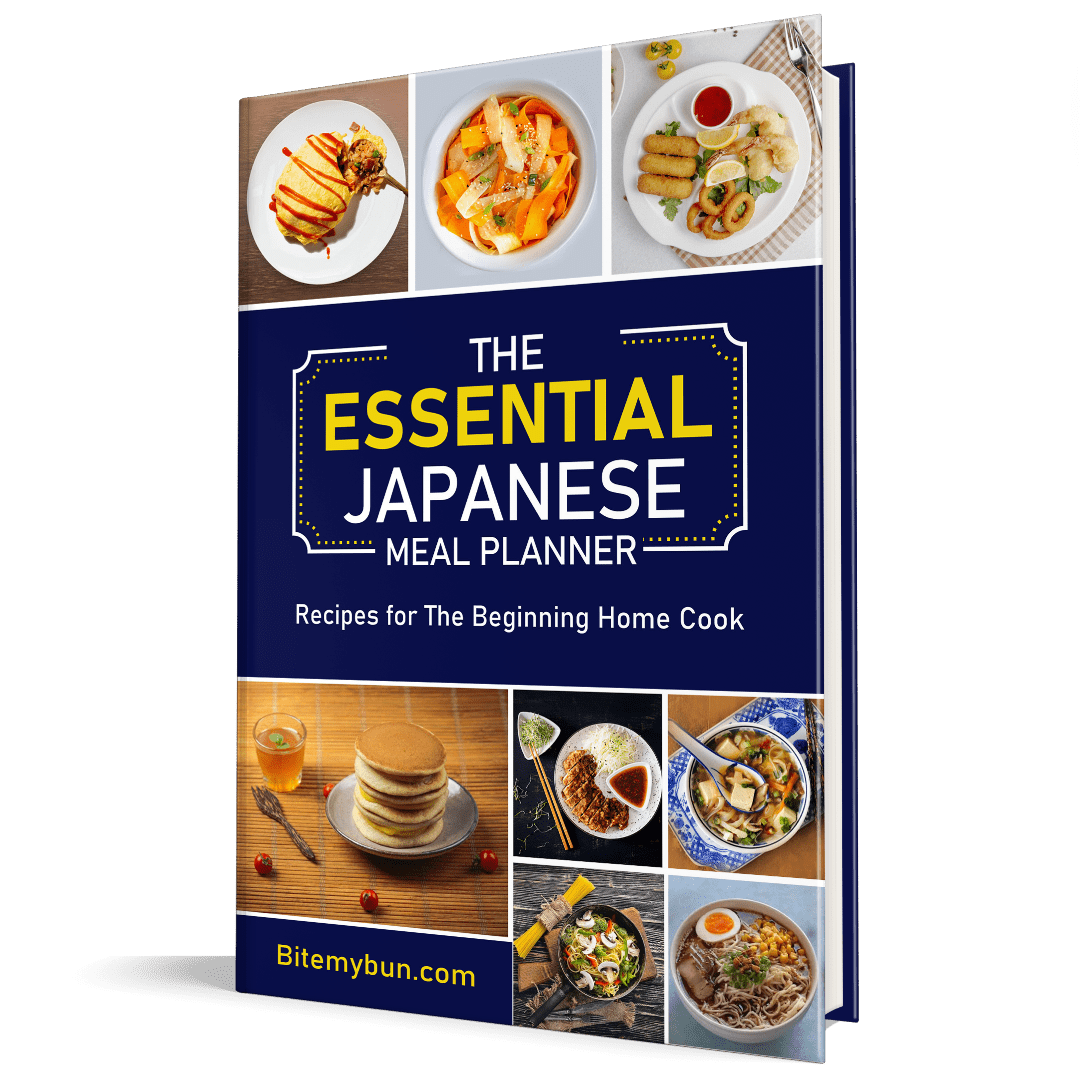 Check out our new cookbook
Bitemybun's family recipes with complete meal planner and recipe guide.
Try it out for free with Kindle Unlimited:
Read for free
Joost Nusselder, the founder of Bite My Bun is a content marketer, dad and loves trying out new food with Japanese food at the heart of his passion, and together with his team he's been creating in-depth blog articles since 2016 to help loyal readers with recipes and cooking tips.