7 best Binchotan Grills & Binchotan Charcoal For Every Budget
I love creating free content full of tips for my readers, you. I don't accept paid sponsorships, my opinion is my own, but if you find my recommendations helpful and you end up buying something you like through one of my links, I could earn a commission at no extra cost to you.
Learn more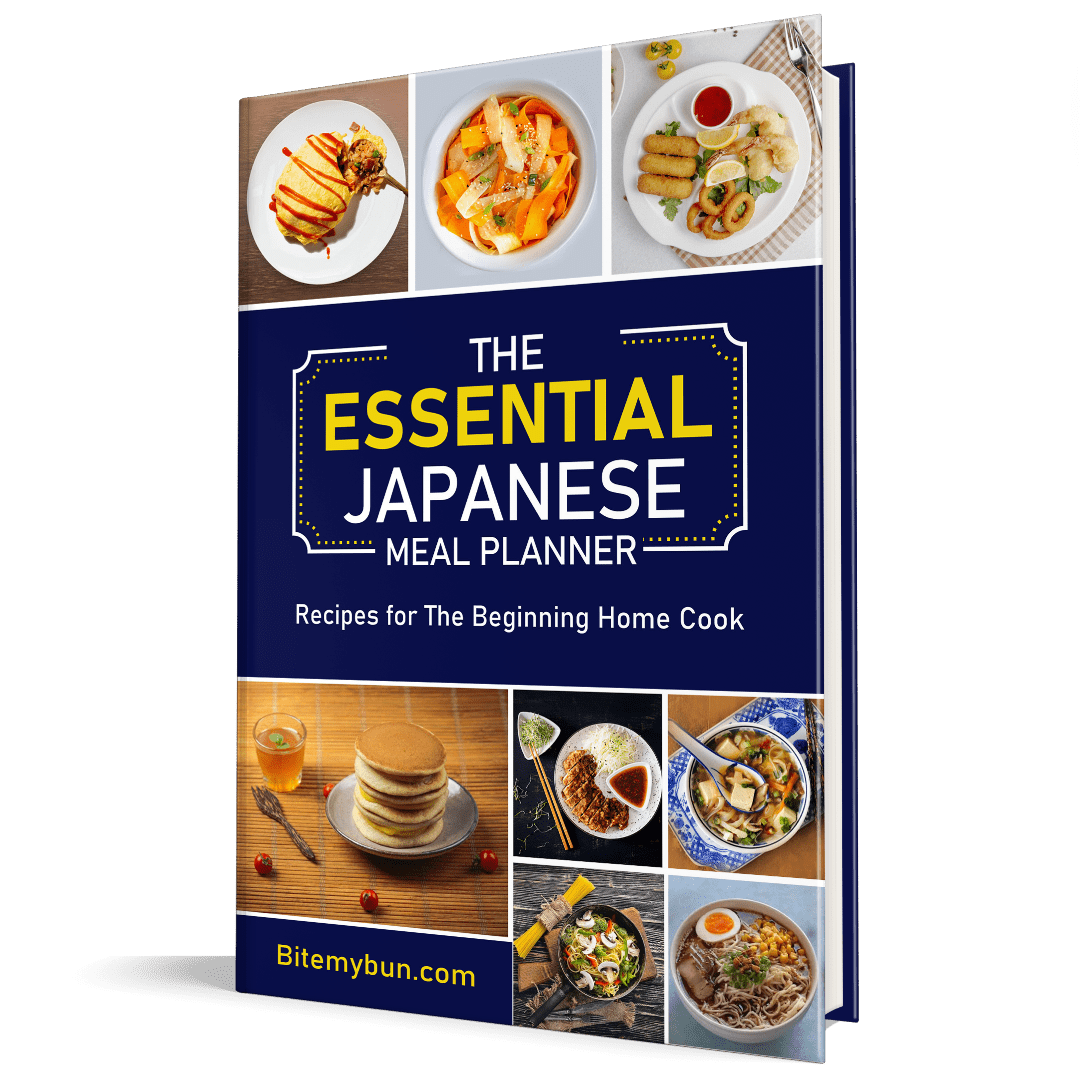 Check out our new cookbook
Bitemybun's family recipes with complete meal planner and recipe guide.
Try it out for free with Kindle Unlimited:
Read for free
It's fun to make food in a more traditional way, something we've sometimes forgotten in the fast-moving world we're living in.
Take, for instance, the Binchotan grill. It's an old Japanese open flame grill that most Japanese still use.
You can make a lot of things on it depending on the size and heat-resistance, so I've decided to put together this buying guide for the grills and charcoal.
It's been almost unanimously agreed that Binchotan grills cook the most delicious BBQ recipes, thanks to the Binchotan charcoal. This is why the grill's also exported to other countries.
Yes, the demand for it is very high! The very best is this Kaginushi Japanese Konro grill for Binchotan charcoal. It's built to withstand the heat generated with Binchotan and is very durable.
Any high-quality open flame grill can be considered a good Binchotan grill, as long as you use Binchotan charcoal to fuel it.
Binchotan grilling is, therefore, most affected by using the right Binchotan charcoal, like this Ippinka Kishu Select grade Binchotan charcoal, which isn't the most expensive one you can get but is more than enough for home or small restaurant grilling.
Having said that, you do have to choose a high quality BBQ grill brand that's made from melted diatomaceous earth, cast iron, or stainless steel, since the charcoal can reach extremely high temperatures and it might damage or melt the metal of the grill.
Take a quick look at some of the best grills and charcoal you can get. And later in the post, I'll review them more in-depth:
| Binchotan | Images |
| --- | --- |
| Best authentic Binchotan grill: Kaginushi charcoal | |
| Best tabletop Binchotan grill: Fire Sense | |
| Best portable Binchotan: Foldable camping grill | |
| Best round Binchotan grill: Campers Collection | |
| Most durable Binchotan: Marsh Allen cast-iron grill | |
| Cheap Binchotan: Uten outdoor grill | |
| Best crafted Binchotan: The Bincho grill | |
| Best Binchotan charcoal: Ippinka Kishu select grade | |
| Professional grade Binchotan charcoal: Ippinka Pro Grade | |
10 Tips to Save a Bundle on Asian Ingredients!
Introducing our brand new FREE PDF guide: "Saving Secrets: Unveiling the Art of Saving Money on Asian Ingredients" It's your first newsletter email, so start saving today! 📚🧧
We'll only use your email address for our newsletter and respect your privacy
Best Binchotan grills reviewed
With that in mind, here are some open flame grills that I'd recommend you use if you plan to use Binchotan charcoal in your grilling endeavors.
1. Best authentic Binchotan grill: Kaginushi charcoal
This brick Konro grill from Kaginushi is similar to the first open flame grill that we've just discussed, except it's made from keisodo brick and is brick pasted also.
It features 2 rectangular air vents that allow you to control the airflow in a rather simple way, where you only need to open and close the lids of the vents.
This Konro grill also features an aluminum wire mesh that serves as a grill grate where you can lay the food on and the Binchotan charcoal will sear them safely at about 8 inches below. The brick is strong enough to withstand the scorching temperatures of the Binchotan charcoal because it's the same material that pitmasters also use when constructing their large BBQ pits.
Make great pork and beef BBQ steaks, yakitori, and yakiniku recipes in this Konro grill every day and lavish in the excellent taste that the Binchotan gives your food.
You can buy the Kaginushi Japanese Binchotan charcoal BBQ Konro grill here on Amazon.
2. Best tabletop Binchotan grill: Fire Sense
Fire Sense is a premiere BBQ grill and grilling accessories distributor in the United States and in the international arena.
This yakitori charcoal grill is at the forefront of their products on Amazon and other local department stores. It's one of the best handmade clay grills in circulation.
Keep in mind that this yakitori grill, in particular, is made of clay and not with the more durable melted diatomaceous earth. So you should only use Aramaru Binchotan in order not to exceed acceptable temperature levels. Otherwise, this grill will disintegrate from extreme heat.
This fire sense grill comes with 2 ventilation doors that allow the user to control the heat.
The grill is large, and it has 157 inches of cooking space, which is excellently tailored at the top for easier cooking.
The large cooking surface fits right into the yakitori cooking needs, and it gives users a chance to do many chicken skewers at a go.
For safety purposes, the manufacturer has ensured that the grill will clip into place right on top of the heat source.
Using Binchotan charcoal for this type of grill means that your BBQ meals are guaranteed to cook fast and with ease.
One of the downsides of the Fire Sense large yakitori grill is that it's very fragile. The materials used to make it, especially the ceramic, means that this grill isn't exactly safe for indoor use.
The manufacturer urges users to ensure that the grill doesn't get wet since it tends to break when it comes into contact with water frequently.
This greatly hampers its quality and limits its usefulness. Besides that, this traditional-made Fire Sense grill is excellent for cooking not only yakitori dishes, but also many others.
The grill is made to control the heat emitted, and Binchotan charcoals are made to give high levels of heat, so it's the perfect combination.
The manufacturer is confident of their work, and this is why they give customers a 1-year user satisfaction guarantee.
Like the Kaginushi Konro grill that we've previously talked about, the Fire Sense yakitori grill also has an adjustable air ventilation system to pump or restrict air going in and out of the grill. This means that you can increase or decrease the Binchotan charcoal's temperature by adjusting the lids of the air vents.
This one is actually very high on my list for the best yakitori grills as well!
Fancy a yakitori recipe lately?
Try it with this Fire Sense yakitori grill and see just how the Binchotan charcoal will unlock the exuberant flavors in your chicken as you've never tasted them before!
Whether it's the chicken meatball yakitori, soy-glazed chicken yakitori, or the chicken and leek yakitori recipe, this yakitori grill from Fire Sense will elevate these dishes to a level you've never experienced before.
Get this Fire Sense yakitori grill on Amazon and start cooking your favorite BBQ cuisines now!
Check the latest prices and availability here on Amazon
3. Best portable Binchotan: Foldable camping grill
This is an impressive stainless steel portable barbecue charcoal grill.
This grill has 4 legs that you can easily attach, re-assemble, and disassemble in just a few minutes.
It's ideal for everything from camping and backpacking. You'll be able to start grilling in small confined spaces.
The stainless steel material means that it can handle the heat put out by the notorious Binchotan charcoal (Aramaru only).
The stainless steel material that the BBQ grill is constructed from is abrasive and rust-resistant. The metal plates are also made of 24 gauge stainless steel and won't be easily bent or twisted when pressure is applied.
The grill is easy to assemble and easy to clean. Plus, you can adjust its legs to a certain height to keep the grill horizontally aligned, even on rugged terrain.
It has 4 air vents on either side to allow air to flow smoothly and to control the heat from the charcoal while you're grilling your favorite meals.
Grill delicious recipes anytime anywhere with this portable BBQ charcoal grill!
Check the latest prices of this grill here
4. Best round Binchotan grill: Campers Collection
Here's a simple cylindrical traditional Japanese charcoal stove from Campers Collection.
This grill is also made from melted diatomaceous earth, which is a great material for insulating heat. This means the Binchotan charcoal will burn at its maximum efficiency with this kind of grill.
More heat means better tasting food, and your chicken skewers, beef steaks, and BBQ shrimp will squeeze all their juices in your mouth with every bite you make!
This charcoal grill has only 1 air vent and you merely have to slide the lid to open or close it (this controls the airflow).
Use the Aramaru or Kishu white Binchotan charcoal in this grill and expect the best results with all your recipes.
The simplistic design and lightweight attributes of this grill make it a perfect choice for anyone who wants to try grilling food with Bnchotan charcoal.
You can grill a variety of BBQ recipes on this grill and enjoy the great taste of every cuisine you'll prepare.
Check out the Campers collection charcoal Binchotan stove here on Amazon,
5. Marsh Allen cast iron hibachi-style grill
When in doubt, use a cast iron grill to handle the intense heat of the Binchotan charcoal.
Lodge is a major producer of cast iron products and their Lodge cast iron sportsman's hibachi-style grill does not disappoint!
From a distance, you can just see how this grill screams "quality" with its rugged design. Its almost an inch-thick metal cast will easily win your confidence.
You can be sure that this grill is designed to play rough in the kitchen and elsewhere, and will make your grilling endeavors an adventure. Grilling won't be just an average everyday experience!
Although it veers away from the traditional shichirin and hibachi grills in Japan, it does deliver and gets the job done.
So go ahead and go crazy with grilling your favorite foods. Impress your family and friends also with the Lodge cast iron sportsman's hibachi-style grill!
6. Cheap Binchotan: Uten outdoor grill
Here's another lightweight and portable grill that you can take anywhere with you. This grill is perfect for camping, parks, picnics, tailgate parties, backpacking, camping, trailers, and grilling in small spaces.
Made from cold-rolled iron with 24-gauge thickness welded steel plates and premium chrome wire mesh, this grill is both heat and scratch-proof. You can definitely use Binchotan charcoal as fuel for grilling food with this grill from Uten.
Grill anything, anytime, from vegetables to seafood, red meat, white meat, kebabs, and other recipes!
The legs of this grill can be easily folded for carrying and storage. The parts come off easily too, in case you need to clean and do maintenance on it.
The Uten portable lightweight simple charcoal grill has a whopping 12-airway ventilation system that ensures the charcoal in the fuel compartment gets enough oxygen to burn hot!
This means that you can control the temperature of the grill with minute accuracy. It almost makes this grill a machine-assisted device and not a manual one!
Check out these unbeatable prices here on Amazon.
7. Best crafted Binchotan: The Bincho grill
If you're new to grilling, then I recommend that you start with a melted diatomaceous earth original open flame Japanese Binchotan grill.
This is how the ancient Japanese pitmasters did it and it should only be proper to follow in their footsteps and pay homage to their grilling style. The Bincho grill just made it really modern in a very well-crafted grill.
It comes with stainless-steel double-wall encasing where you'll place the Binchotan charcoal in. But be sure to only use Aramaru and Kishu white Binchotan charcoal, or else you'll accidentally melt the encasing.
Prepare great BBQ recipes with the Bincho grill while using Japanese Bnchotan charcoal to sear food on it. Enjoy the delicious flavors every time you serve BBQ meals to your guests!
Check out the latest prices here on Amazon
Binchotan charcoal
Binchō-tan (in Kanji: 備長炭; colloquially binchō-zumi and also known as white charcoal) is a type of charcoal used in a lot of traditional Japanese cooking.
The special charcoal can be traced back to the craftsman Bichū-ya Chōzaemon when during the Genroku era in the Edo period, he experimented with it in his kiln in Tanabe, Wakayama.
As I've stated earlier, Bincho is a type of special charcoal that's made using special Japanese trees. This type of charcoal is made to give excellent energy that makes BBQ easy and fast.
Binchotan charcoal was first used in Japan in the 19th century, but its popularity has continued to increase over the years. Bincho is now used in most parts of the globe with 'cue lovers preferring it to other types of fuel.
This type of charcoal is hard, and it's made by burning the trees into hot flames before quickly cooling it. The end product is hard charcoal that gives a lot of heat.
This type of charcoal is relatively hard to ignite, and it requires both skill and patience.
Another advantage of using this type of charcoal is the fact that it gives amazing aromas when it mixes with the juices dripping from the meat.
The Japanese produce their Binchotan from a unique oak species that grow in Japan is called ubame oak (Quercus Phillyraeoides).
Incidentally, the ubame oak has also become the official tree of the Wakayama Prefecture!
To this day, Wakayama remains one of the top Binchotan producers in Japan and the small town of Minabe is said to be producing high-quality charcoal that's sold both locally and exported worldwide.
If you're wondering where you can get this type of charcoal, well, here's your answer. Bincho charcoals are well packaged from Japan, and you can order them when buying a new grill.
If you just want to buy the charcoal, you can get them online, and they come in beautiful packets.
Best Binchotan charcoal: Ippinka Kishu select grade
The best I've found is to use this Ippinka Kishu Binchotan charcoal.
The bag is divided into two parts of Binchotan charcoal. This is because one's better for starting the fire and the other's better for keeping a consistent flame:
Kirimaru Binchotan charcoal is thicker charcoal that won't split easily and is perfect for a consistent flame and long-lasting heat.
Kowari Binchotan charcoal is a lot thinner and will split open to make fire starting a lot easier.
Combining both of them will give you the perfect way of using charcoal for Japanese grilling!
This charcoal is reusable; that is, if you properly store and use it. Once opened, you can best put it in a sealed container to keep moisture out.
Read more: these are the different kinds of Japanese noodles
Professional-grade Binchotan charcoal: MTC white Hosomaru
The other is this restaurant-grade Binchotan charcoal that's great for maintaining heat. However, it's only available in these big bags here.
Why Japanese chefs prefer Binchotan grills
Any charcoal grill can be considered a Binchotan grill because it isn't the grill that cooks the food well and gives it its amazing flavors, but the type of charcoal fuel you'll use. People who've tried food cooked with Binchotan charcoal all agree that it's THE undisputed natural fuel that brings out the best in any food you cook it with!
Binchotan burns cleanly with high steady heat and the alkalized ashes are said to neutralize protein acids and other undesirable acidic products during cooking.
Binchotan charcoal produces enough far-infrared radiation to burn the outside of any food to a crisp, which seals and enhances the flavors while they're seared on the grill.
Ubame oak wood makes the best Binchotan charcoal and its highly dense property allows it to burn for about 3 – 5 hours, depending on the thickness of each piece.
Grilling food requires a gentle touch and finesse because it's very easy to ruin the taste of the food with just some slight miscalculations with the heat.
The number one thing that ruins the food or meat when you grill is the grease from the meat dripping down on the charcoal. Grease mixed with charcoal smoke going up to the meat will ruin the taste of the food the longer you keep it on the grill.
This doesn't happen with Binchotan charcoal though, because as I've mentioned before, it has a high heat output compared to other charcoal fuels. You can then set up the grill where you'll place the Binchotan charcoal around the edges and keep the food in the center so that the grease won't mix with the charcoal.
But you can also ignore this setup, as Binchotan doesn't produce any flames or smoke. And it won't matter even if grease drips on the charcoal.
You can make some delicious dishes using Binchotan grilling, from gourmet to some nice party foods.
This photo is from the original work ~Binchotan~ A Powerful Scent of Charcoal Grill. (Hot) Charbroiled Kinki Fish and Grilled Avocado with Marinated Vegetables. by City Foodsters on flickr.com under cc.
Japanese grilling 101: First master the heat
According to Korin, there are 10 different kinds of Binchotan charcoal and their peak temperatures also vary with each kind.
The regular Binchotan charcoal (Aramaru and Kishu white) burns roughly between 1,652 and 1,832° Celsius, while the white Binchotan (Kamitosa) can reach temperatures as high as 2,200° Celsius!
This rare Japanese charcoal has been known to melt stainless steel at its hottest temperature, which suggests that anyone who wants to use it needs to master controlling the heat it can dish out first.
You may want to use a charcoal chimney starter to light your Binchotan charcoal because it can be difficult to ignite.
When grilling food like chicken BBQ, beef steak, or pork chop BBQ in a robata grill, for example, you'll need to turn the sides occasionally in order to cook it.
If you want to reduce the temperature of the charcoal, just sprinkle it with water. Conversely, you can toss rock salt on it to increase the temperature as well.
Binchotan charcoal burns extremely hot. In fact, it's the only wood fuel that's known to melt steel. So unless you have a BBQ pit and are planning to roast whole slabs of meat, then I suggest that you only use the Aramaru Binchotan and reserve the Kamitosa for larger BBQ pits.
Also read: these teppanyaki chef's knife are what you need for perfection
Get the best Binchotan grills
There you go; those are some of the best Bincho grills on the market. The use of Binchotan charcoals continues to wow the BBQ world, with users learning of their amazing capabilities.
The charcoal takes a while to light, which is understandable given how strong they are. But once they light, they emit very high temperatures.
This makes grilling with them smooth and fast, and users can get good value for their money.
That's not all; the charcoal produces a sweet aroma when it mixes with the juices from the meat. This leaves your BBQ kitchen smelling nice and the taste of your meat even better.
Interestingly, Binchotan charcoal has been known to have other functions as well. Some people use them for therapeutic purposes, and others use them to warm their houses during cold nights.
However, it's essential to note that the charcoal emits carbon monoxide, which is very harmful to one's health.
Besides that, this type of charcoal is an excellent addition to your BBQ kitchen. And users are guaranteed to see value for money with this charcoal!
Read more: all the different Japanese noodles explained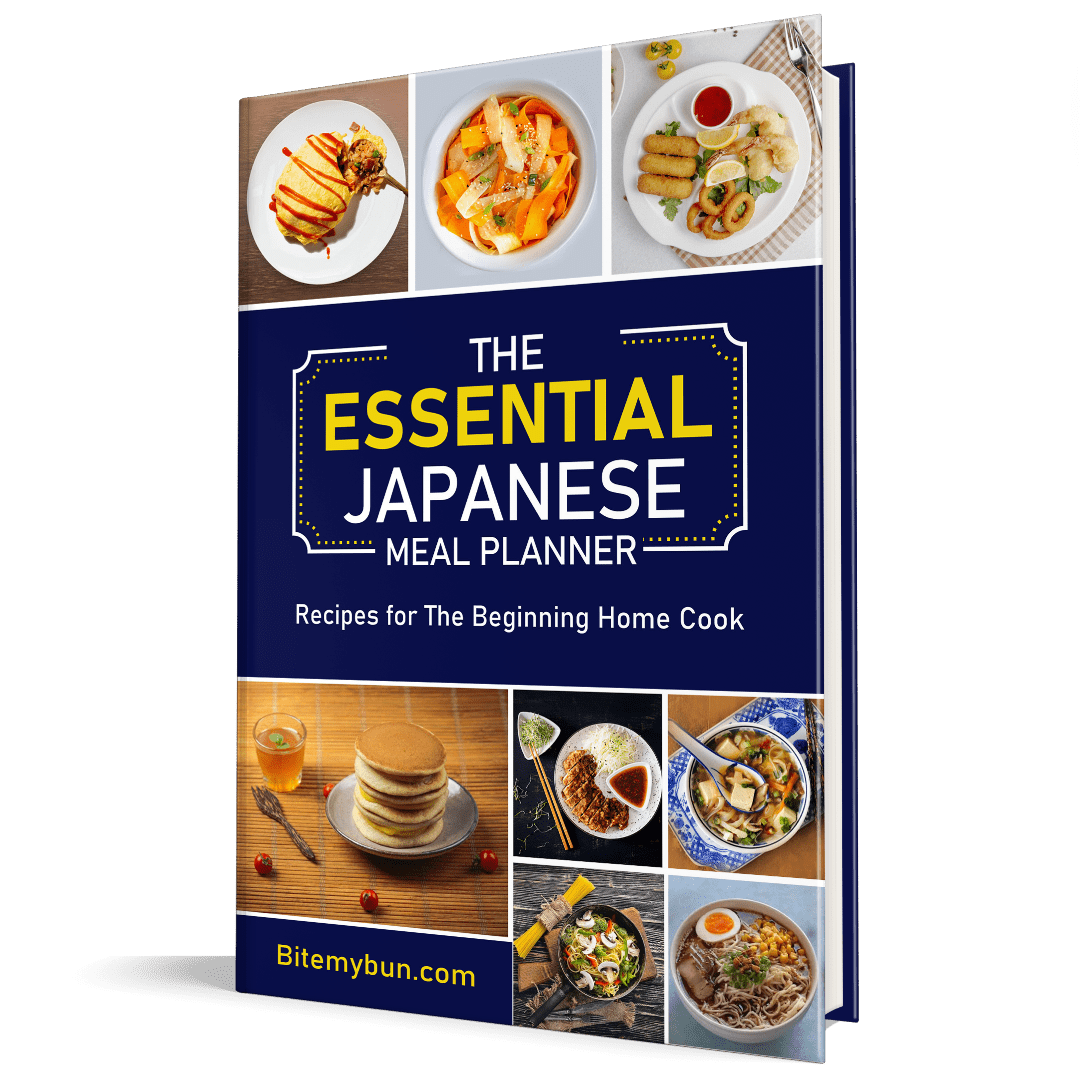 Check out our new cookbook
Bitemybun's family recipes with complete meal planner and recipe guide.
Try it out for free with Kindle Unlimited:
Read for free
Joost Nusselder, the founder of Bite My Bun is a content marketer, dad and loves trying out new food with Japanese food at the heart of his passion, and together with his team he's been creating in-depth blog articles since 2016 to help loyal readers with recipes and cooking tips.