I love creating free content full of tips for my readers, you. I don't accept paid sponsorships, my opinion is my own, but if you find my recommendations helpful and you end up buying something you like through one of my links, I could earn a commission at no extra cost to you.
Learn more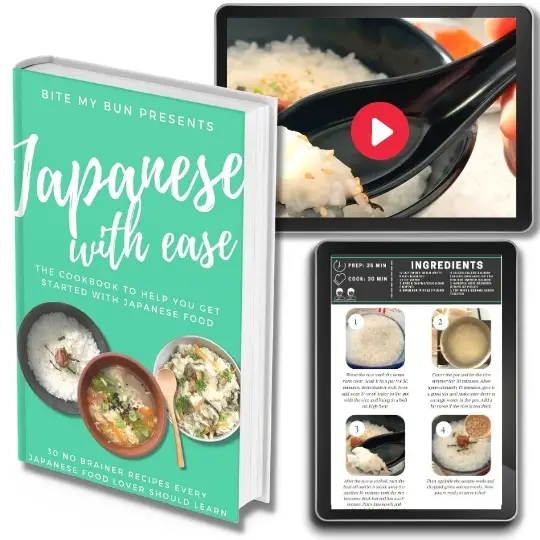 Ever had trouble finding Japanese recipes that were easy to make?
We now have "cooking Japanese with ease", our full recipe book and video course with step-by-step tutorials on your favorite recipes.
The konro grill is an open-flame cooking technique that's been around since ancient times. It's still popular today because it offers a unique way of retaining heat.
It's a way of grilling we can all learn from.
The secret behind a Konro Grill is its unique design that allows for even cooking, plus it allows for a hotter flame, which is pretty cool. You'll be surprised of the way this affects your meat.
The stove is called a hibachi grill (often mistaken with Teppanyaki), but when made for cooking, the terms konro and shichirin are more applicable.
My favorite Konro set is this Lovt Konro grill. You can get it in different sizes to suit your needs and it looks the part with the wood base and ceramic bowl.
The best part is that they are very affordable. Prices vary depending on what size you want but even the larger one still fits perfectly on your table setting and is still not that expensive actually.
I love the markings on it and it just looks great at my dinner party. You should check out the sizes here.
Konro grill buyer's guide: how to choose
With that said, you might be wondering which is the best Konro grill for you.
However, there are some essential things that you should note before buying a Konro grill.
Some of these things are:
Purpose of the grill
The primary purpose of your grill should be the most important consideration observe when purchasing a Konro grill. Here, the word "important" stands out.
The reason is, there isn't any general explanation of a Konro grill. The choice you make should be perfect if it meets your needs.
A Konro grill that meets your needs can fail to meet the needs of another person since we all have unique and diverse requirements. Therefore, choose a grill based on your requirements instead of preference. 
The size as well as the cooking surface
When buying a Konro grill, it is essential to make sure that you put into consideration the cooking surface as well as the size of the grill.
Mostly, the size of the cooking surface depends on the number of people you need to serve. A minimal number means that you should get a smaller grill, while a larger number translates to a larger grill.
Quality of the grill
These grills are well built, therefore they survive extreme weather conditions. That's the reason why you need to consult some of your friends and relatives before buying a grill since they can advise you on the best grill to get.
The best Konro grill should remain intact regardless of the frequency and time of usage.
Therefore, the quality of your grill is crucial since it has a direct impact on the longevity and sturdiness of the grill. The best Konro grills are made of weatherproof materials. These can withstand the test of time.
As you know, the world is a global village. As we continue to use technology, we get to interact with people from every corner of the world.
This means that we get to learn about the way of life of different people from different places. It is true that this has brought up a lot of bad vices, but we cannot count out the many benefits that come with interactions with different people.
Best Japanese Konro grills reviewed
Best authentic Konro grill: Lovt grill set
This Konro grill comes in different sizes—extra-large, large, medium, and small. The grill will allow you to enjoy delicious yakitori (like one of these types), as well as other grilled meals on your patio.
With this Japanese-like charcoal grill, you will realize that there is nothing as interesting as yakitori or chicken skewers grilled on charcoal.
One notable thing about this grill is that it uses bichotan (Japanese charcoal), which tends to burn hotter and better compared to usual charcoals.
Therefore, you can use this grill on a table, which means no one should ever miss a picnic or party while tending to the Konro grill.
If you are looking for a grill that will make your food taste great, this is the ideal grill.
Why is it special?
One thing you need to note about the charcoal Konro grill with a net is that it's made out of diatomite bricks. These bricks pass through a factory's kiln, which makes them stronger, more fire-resistant, and tighter.
Because this grill is made out of diatomite, it has exceptional insulation capabilities. This means that the charcoal used in this Konro grill starts fast and burns for a longer period of time compared to other conventional grills.
The grill comes with a cooking net, and a standard grill can serve between 5 to 7 people. When using this product, make sure that you use it in an area with good ventilation.
This is because it uses charcoal, which produces carbon monoxide, which is a poisonous, odorless gas, poisonous to a person's health. Also, you need to understand that this grill is made with natural clay.
Therefore, you might notice some hairline fractures developing on the grill after using it for some time. However, this shouldn't worry you as it cannot affect the usage of the quality of the grill.
Why this grill is great
Kaginushi, the maker of the grill, boasts of having skilled workers hand-fitting the grill together. They join together the diatomite bricks to form a grill that is strong and durable.
The product is made to be stronger, tighter, and more heat resistant meaning that the heat from the charcoal will only be used for grilling. The diatomite grills used have higher heat insulation capabilities meaning they burn longer than in other cookers.
This grill is made in a way that it has a large grilling area and is fuel-efficient. If you are looking to grill your yakitori cuisines or any other type of dish, then this is the grill for you.
Also read: grills with reversible griddle surfaces for more cooking options
Best small Konro Grill: Noto Dia Hida wooden base
The Hida Konro Grill comes equipped with a wooden base net screen. This is one of the grills that will give you an exceptional grilling and dining experience.
Therefore, if you are looking for such an experience, then look no further.
This grill will bring you all the excitement to your table, as it allows your guests to grill skewers for themselves, or feature sizzling starters for a beautiful presentation.
There is one thing that you need to understand about Konro grills—they are an integral part of the Japanese grilling culture, and they have remained that way for the longest time possible.
In addition, this grill is made out of unique mineral clay composition, which ensures a long-lasting heating and grilling experience.
You can even get a few of these for a party like Cooker's Paradise did:
Why is this grill special?
The Hinda Konro Grill comes with an elegant washi paper embellishment, cooking net, as well as a wooden base, which helps in protecting your table while you cook.
It is a very small and compact grill, that is best for a small family to use on a day to day basis.
This Japanese Konro grill will allow you to enjoy the most coveted Japanese grilling secret to your home.
Check prices and availability here
Best Yakiniku mini grill: Tabletop King
You need to treat yourself with a Konro set in this season if you want to enjoy the secrets and experience of Japanese Yakiniku grilling.
The black charcoal Konro grill set is the ideal grilling starter kit for grilling enthusiasts.
The grill set comes equipped with everything that you require to venture into the fantastic Japanese grilling world.
Why is this grill good?
For anyone who hasn't experienced the advantages of the Japanese binchotan charcoal, then you have the opportunity to experience the difference with this grill.
The Black charcoal Yakiniku grill set comes with a grill net, a pair of tongs, a heatproof base, Sumi charcoal – 1 pound, and a traditional Japanese konro grill.
The most exciting thing about Sumi charcoal is that it can burn at high temperatures constantly for a long period of time. The charcoal doesn't have any harmful additives or chemicals, which means it cannot harm your health.
In addition, the Sumi charcoal will highlight the natural flavors in your ingredients, which improves your grilling experience.
It's the most affordable here on Amazon
Best Japanese Charcoal grill: Kaginushi BBQ Charcoal Konro Grill
 Kaginushi manufactures this grill with Diatomite Stone. It is excellent because it has top-notch heat retention abilities. The manufacturer uses stripe metals across the grill to make it tougher.
The grill is made to have a great balance between the UV rays and the heat emanating from the charcoal giving you amazing heat using the grill.
When constructing the grill, the maker passes the diatomite bricks through a furnace of up to 1000 degrees so that the grill is more durable and long-lasting.
If you want the best you can get you should check this one out. Chef Erik Ramirez of the Llama Inn also uses Konro grills like these:
This also ensures that the bricks will retain their thermal insulation capabilities for a long time. The grill has two air ventilation windows which allow for good hit circulation.
Check prices and availability here
Best Konro grill for Yakitori: Kinka BBQ Diatomite Charcoal Grill
Kinka has come up with a good BBQ stove that has been designed to give users superior service. This model of a charcoal grill is made with diatomite which is designed to retain the heat so well that the outside will get hot but not too hot to burn.
The grills are made in a way that they will uniformly pass the infrared rays giving you a timely and effective grilling.
The manufacturer carefully desired this grill in a way that it has alkaline coal ash which neutralizes the acid from various food and leaving a mouth-watering aroma.
At just 24 pounds, this grill is easier to set up for an outdoor event, and it has two handles to help move it around.
It's a great buy, you can get it here
Why is the Konro a great piece of equipment to have at home?
It's got that authentic feel to it that's just great as a conversation starter. Also, it's totally something different for your tabletop grilling than an electric grill, which I've used for a long time for parties before the Konro by the way.
Most people in Japan have used charcoal as their main house fuel for the longest time possible.
As a result, this has led to the introduction of charcoal grilling techniques, which have, in turn, introduced different cooking techniques and dishes. These still remain popular in modern Japan.
You should watch out when using these grills with charcoal indoors though like you might see at restaurants. They use special binchotan charcoal and vents to make these safe for use.
In the past years, different grills have been introduced in Japan. Most of these grills can be used in different settings and situations while preparing grilled foods. The Konro is an outdoor grill and can't be used indoors.
Konro grills are common Japanese gills, which are box-shaped, and compact in design. Most of these grills are either lined with aluminum or ceramic.
You can use a Konro grill for cooking so long as you have binchotan charcoal, even though gas-fueled grills have become very common in the past few years.
Typically, a Konro grill has a slim design, which allows skewered food to be placed on the grill's top without falling in the grill.
What Makes Konro Grills Famous?
If you ever visit Japan, then you will notice some of these small grills almost in every street. Especially, when you visit the entertainment area of Osaka, you will notice that almost every restaurant (like these foods here) has a Konro grill.
Each of these grills is manned by a skilled operator. This person twists yakitori skewers or other delicious meals skillfully. 
The Konro grills are not only common in Japan, but also to the west, where they are known as Hibachi grills. However, they are known as Konro or shichirin in Japan.
Well, this might be somehow complicated, but the Konro and shichirin names probably changed when people started using these small fireboxes for cooking instead of heating.
What's special about these grills?
It is said that Hibachi was developed in the 18th century A.D. The primary purpose of these grills was to act as heaters. However, they transformed to become cooking utilities, just like the way we use the modern electric hot plates.
Over time, people discovered that these grills were impressive for cooking yakitori and other food items. That's the reason why they were renamed or rebranded Shichirin or Konro.
The original material used to make Konro was volcanic diatomaceous earth, a material with a natural capacity of dispersing and retaining heat.
Modern Konro grills are long, slender, and with rectangular shapes. As highlighted earlier, these grills are either made of ceramic or firebrick material.
What kind of meat do you cook on a Konro grill?
With a decent amount of charcoal, a Konro grill can produce up to 750° C. Since these grills come in a compact shape and sizes, their ceramic or firebrick construction makes them ideal for cooking skews of sliced vegetables or meat.
Since the food is cooked just a few inches away from the charcoal, its juice drips down to the grill, and then it evaporates into a smoky puff of deliciousness. This vapor infuses with the food being grilled.
The grill's hot temperature is also ideal when it comes to creating crisp caramelized skins on different types of meat.
Usually, you cook Yakitori (skewers) on the Konro. These skewers are the right size for grilling over hot charcoal. Chicken is the most popular meat. 
But you can also cook meats like beef ribeye steak, pork, or seafood. 
As well, you can roast vegetables and make delicious vegan meals. 
What is a Konro Grill?
As you know, in Japanese, 'konro' means a heat source for cooking. 
A Konro grill is a compact charcoal grill. The Japanese build them in a way that maximizes heat retention. They have a flat grilling surface. This surface is usually made of galvanized iron so you can heat it up quickly and grill easily. 
The grill is made of two ventilation windows that help in airflow and heat control. The grill is made for easier movements, and this is why we have two handles to help in moving it around. It is also not-that-heavy hence making it very portable.
What does a Konro Grill look like?
The Konro is a barbecue that is long and narrow in shape. The Japanese like to cook Yakitori or skewers. The grill is narrow so that the skewers' wooden sticks can sit on the walls of the Konro box. This way, the skewers don't fall through and into the coals. 
You can also buy a wider Konro grill which is suitable for cooking large pieces of meat, such as ribeye steak. 
Why is the Konro loved by Japanese chefs?
One of the main reasons why grilling is preferred to other cooking styles is because it adds to the Smokey flavor as well as it is a faster way to cook. Additionally, heat will also reach the deep inside of food because of the high temperatures.
One of the other reasons why we prefer grilling is because it leaves all the succulent juices inside especially when it comes to meat. This means you will have a crispy, golden exterior with an inside retaining the juices.
The Japanese invented the Konro grill to make cooking easy and flavorful. 
Can you use a Konro grill indoors?
No, never use a Kondro grill indoors. It is only suitable for outdoor use because the bottom of the grill becomes extremely hot. The hot grill is a fire hazard, therefore always use the grill on a fireproof surface.
Never use the Konro on a carpet or a tatami mat, as it can catch fire. 
Also read our complete article on Konro grills and indoor cooking
How Do You Use A Konro Grill?
So, you've finally got that Konro grill you've always desired to own. Now, you are only a few steps away from enjoying that backyard prepared yakitori and other mouthwatering grilled treats.
When you look at the manual, you realize that they are all in Japanese. However, you don't have to worry. Here is how you can set up your Konro grill.
Preparation
When putting the charcoal, you need to make sure that it is enough to cover the bottom of the grill. Putting more than that can lead to excessive flame and heat.
Lighting the Charcoal
If you want to light your thaan, binchotan, or lump charcoal, you need to pile it on and around barbeque fire starter or burning wood—you should not put it underneath.
Once the charcoal ignites, spread it out over the grill's floor. You can also use a BBQ chimney, which also an excellent tool for lighting your charcoal.
Using the grill
The vents in the Konro grill will assist you to adjust the heat. Opening the vents allows more oxygen to get into the coals, which leads to increased temperature. Closing the vents will reverse the whole process.
Binchotan can burn for an extended period of time. However, if you want to add extra, make sure that you need enough for the bottom of the grill to remain covered.
Extinguish the coal in a think iron-cast contain or put them in a bucket full of water. NEVER POUR WATER ON YOUR KONRO TO EXTINGUISH THE FIRE!
This can make your Konro grill to break as a result of rapid change in temperature. Make sure that your Konro has completely cooled before storing it or putting it away.
Tips for operating the Konro grill
The following are some basic dos and don'ts for anyone who owns a Konro grill. Following these guidelines can assist you in having a delicious and safe grilling session.
Charcoal produces carbon dioxide when burning. Therefore make sure that you use your Konro grill in an area with sufficient ventilation. Never use the grill indoors.
The bottom of a Konro grill can become very hot. So, you should never use a Konro grill on a tatami mat or carpet. Always make sure that the surface you place your grill on is fireproof.
Never move your Konro grill while still on use.
Never leave a Konro grill unattended while on use.
Always make sure that you have completely put out the fire after using the grill.
Other Precautions of Using the Grill
The metal parts of the grill will become hot. Therefore, exercise extra caution while handling the grill. In addition, you need to be extra careful since the metal parts can also become sharp, which can lead to cuts or scrapes.
Most Konro grills are made of either ceramic or clay material. It breaks if banged or dripped. Therefore, handle your grill with extreme caution.
Do not pour water on your grill to extinguish the fire. This can make your Konro grill to break.
Never leave your grill outdoors once you finish using it. Avoid storing it in an area with extreme humidity. Make sure that the area where you store it is weatherproof.
Make sure that you place your grill on a level and flat surface.
When wet, the Konro grill doesn't perform like usual. Therefore, allow your grill to dry completely before using it again.
How do you clean a Konro grill?
Don't clean the grill until the coals are cool and the fire is completely extinguished.
If you want to extinguish the coals, add sand. Don't pour water on the Konro grill. You can injure yourself.
Once the grill is completely cool, use a wet rag or paper towel to give it a good clean. You don't need to use special detergents as water is enough. 
Alternatively, use a Tawashi brush to scrape off the dirt. 
The Japanese BBQ Industry
One industry that has greatly improved because of technology is the BBQ industry. Different people have different ways of barbecuing, but it's through interactions with different people that we learn the best BBQ tools and methods.
One of the places that have really shaped the modern barbecuing is Japan. With cooking styles such as Teppanyaki and Yakitori, Japan cooking styles and methods are taking over most BBQ setups.
Additionally, Japan is also reshaping modern day BBQ experiences with Grills and Smokers that are becoming quite famous.
One such grill is the Konro Grill. If you are probably hearing it for the first time, worry not, because in this article we will talk about everything Konro grill.
From description to some of the best Konro Grills in the market and the recipes you can cook, it's a complete article. So, sit back and lets us unpack for you this grill.
Is a Konro Grill a good investment?
That said, the Konro Grill is one of the most fuel-efficient grills. A Konro grill is a guarantee of good value for your money.
We recommend BBQ lovers use the Bincho-charcoals for these grills. This type of charcoal is famous for lighting up easily as well as its smell.
In fact, the Bincho-charcoals emits a good smell that interacts with your food to give you an intriguing aroma that will attract everyone to your BBQ.
So next time you want a sweet aroma to be another addition to your outdoor kitchen, try this type of charcoal. Moreover, if you are wondering where you will get these charcoals, well don't worry, you can always order them on Amazon. Scroll down for our link to Binchotan. 
Does a grill come with charcoal?
Some, if not all, of the manufacturers will include the charcoals in the delivery package, but you can ask to be sure that the charcoals are included.
So next time you are planning to have a BBQ, try the countertop grill that uses cleaning burning charcoal that is not very expensive. We hope that you will enjoy using this product.
As you have seen, there are various Japanese Konro grills out there in the market. However, the best grill will ultimately depend on your preference as well as your budget.
In addition, it is important to check on the quality of the grill before buying it—that's if you want something that will last. Lastly, ensure that you observe all the necessary safety measures while buying and using the grill.
Konro Bakar Recipe
After learning what a Konro Grill is and some of the best Grills you can find in the market, it's now time for some recipe you can grill on the Konro Charcoal Grill.
Let's check out this grilled beef rib recipe, called Konro Bakar. The Konro Bakar is a popular dish South East Asian Dish with Indonesia being the main place you can find it. Here is how to go about it:
Ingredients
1 kg of beef ribs
1 teaspoon Coriander
6 cloves
1 teaspoon Peppercorn
1 teaspoon minced Turmeric
5 to 6 peeled and soaked kluwak nuts
1 teaspoon Seedless tamarind
Sugar and salt (if desired)
Directions
Grind all the ingredients. sauté them and clove until they become fragrant. Add the beef ribs and let it cook till it turns brownish. Add water and cook until the meat softens. At this point, add salt or sugar to taste and let it cook over low heat for like 20 minutes. Serve with a side dish of your choice preferably rice.
For those intending to grill, you should follow the procedure and then remove the beef ribs from the soap and grill.
There you go, that's one of the favorite dishes in Indonesia, and you can recreate that right at your home.
Also read: these are the typical Japanese pancakes
Japanese Charcoal: What is Binchotan?
Binchotan is also the name of Ubame Oak. Binchotan is a traditional Japanese charcoal made from Ubame Oak. Many grilling experts preferer to cook with Binchotan.
This premium quality lump charcoal is only produced in the South West of Japan. Hence, why it's expensive and special.
The charcoal is handmade by locals in large clay kilns. The Binchotan is unique because they draw out the moisture of the wood slowly. 
The resulting charcoal is so pure, many Japanese firms use it for purifying water and air. In addition, binchotan burns longer than any other charcoal variety.
It is an expensive product, therefore use it sparingly and only for Konro grilling. Don't waste product, use a small amount, since it retains heat well. 
[lasso ref="ippinka-kishu-select-grade-binchotan-charcoal" id="4977″ link_id="7935″]
Accessories for your Konro Grill
There are several accessories you can use with your grill to help you cook easier. 
Bamboo Skewers for Yakitori
To make Yakitori, you need bamboo skewers that don't catch fire as you cook them on the Konro. They are affordable and easy to use. Simply place your chunks of meat on the stick.
Tawashi Brushes for Cleaning the Grill
A tawashi brush is a natural palm fiber cleaning tool. Japanese households use these brushes to clean and scrub the Konro grill because the brush doesn't damage the grill. 
They also use them for a variety of household cleaning tasks. 
They last a long time and you can use them to clean anything, even fruits and vegetables. 
The brushes have a small hook so you can hang them in the kitchen.
Check out our post on Tawashi brushes
Conclusion
There you go, those are some of the best Konro Grills in the market. We hope that if you didn't know what a Konro grill is, and if you did, you have probably learned something new.
Japanese manufacturers build grills that use heat efficiently. The grill retains the heat from burning charcoal.
They build Konro grills from the most durable materials and an efficient setup. Users have a wonderful and easy cooking experience. 
This is on top of using as little charcoal as possible. Users must take great care of the grill to avoid causing damages and injuries.
The grills emit very high heat. For this reason, when you use the grill, place it on a hard fireproof surface.
The bottom gets extremely hot so adjacent items, including what's under the grill melts or catches fire. Place the Konro on fireproof materials to avoid damage, or worse, a fire.
One other important point to note is the fact that charcoal emits a dangerous gas called carbon monoxide. For this reason, users must place the Konro grill in a well-ventilated area.
Enjoy the Konro and try delicious Yakitori for dinner!
Also read: do you know all of these different Japanese noodles yet?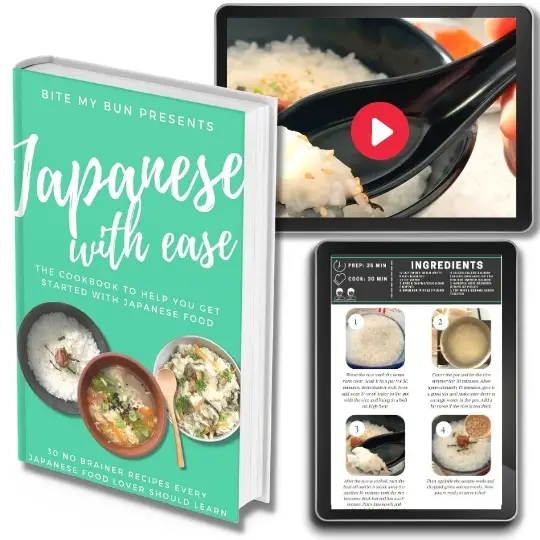 Ever had trouble finding Japanese recipes that were easy to make?
We now have "cooking Japanese with ease", our full recipe book and video course with step-by-step tutorials on your favorite recipes.
Joost Nusselder, the founder of Bite My Bun is a content marketer, dad and loves trying out new food with Japanese food at the heart of his passion, and together with his team he's been creating in-depth blog articles since 2016 to help loyal readers with recipes and cooking tips.