Up your grilling game: The 5 best konro & yakiniku grills
I love creating free content full of tips for my readers, you. I don't accept paid sponsorships, my opinion is my own, but if you find my recommendations helpful and you end up buying something you like through one of my links, I could earn a commission at no extra cost to you.
Learn more
Konro grilling is an open-flame cooking method that's been around since ancient times. It's still popular today because it offers a unique way of retaining heat.
It's a way of grilling we can all learn from.
The secret behind the konro grill is its unique design that allows for even cooking.
Plus, it allows for a hotter flame, which is pretty cool. You'll be surprised by the way this affects your meat!
The stove is called a hibachi grill (often confused with teppanyaki), but when made for cooking, the terms "konro" and "shichirin" are more applicable.
My favorite konro set is this Lovt konro grill. You can get it in different sizes to suit your needs and it looks the part with the wood base and ceramic bowl.
The best part is that konro grills are very affordable. Prices vary depending on what size you want, but even the larger ones still fit perfectly on your table setting and aren't expensive.
I love the markings on them and they just look great at my dinner parties. You should check out the sizes here.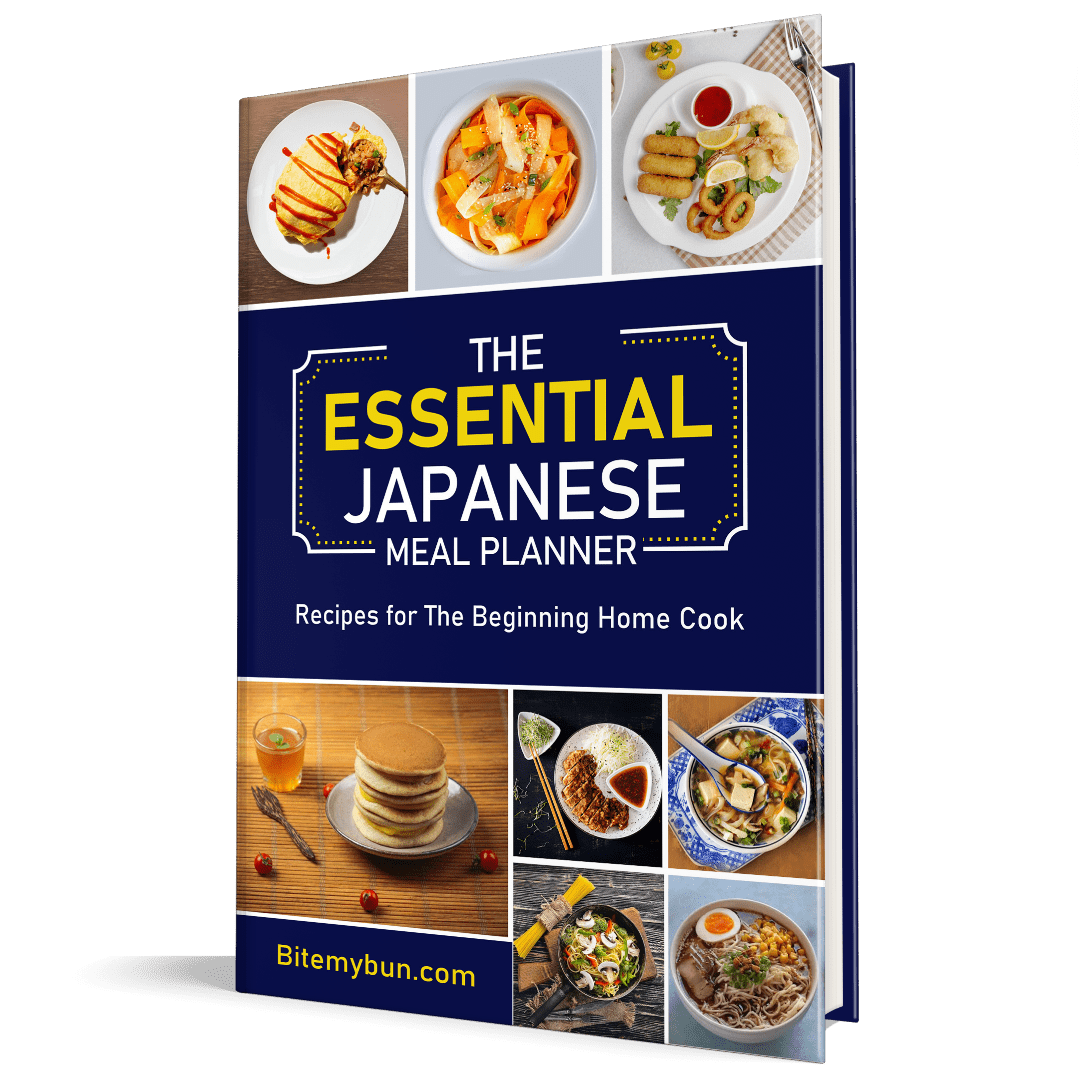 Check out our new cookbook
Bitemybun's family recipes with complete meal planner and recipe guide.
Try it out for free with Kindle Unlimited:
Read for free
Konro grill buyer's guide: how to choose
With that said, you might be wondering which is the best konro grill for you.
There are some essential things that you should note before buying one.
Purpose of the grill
The primary purpose of your grill should be the most important consideration observed when purchasing a konro grill. Here, the word "important" stands out.
The reason is, there isn't any general explanation of a konro grill. The choice you make should be perfect if it meets your needs.
A konro grill that meets your needs can fail for another person since we all have unique and diverse requirements. Therefore, choose a grill based on your requirements instead of preference. 
The size as well as the cooking surface
When buying a konro grill, it's essential to make sure that you consider the cooking surface as well as the size of the grill.
Mostly, the size of the cooking surface depends on the number of people you need to serve. A minimal number means that you should get a smaller grill, while a larger number translates to a larger grill.
Quality of the grill
These grills are well built, so they'll survive extreme weather conditions. That's the reason why you need to consult some of your friends and relatives before buying a grill since they can advise you on the best one to get.
The best konro grill should remain intact regardless of the frequency and time of usage. The best ones are made of weatherproof materials, which can withstand the test of time.
Best Japanese konro grills reviewed
1. Best authentic konro grill: Lovt grill set
This konro grill comes in different sizes: extra-large, large, medium, and small. The grill will allow you to enjoy delicious yakitori (like one of these types), as well as other grilled meals on your patio.
With this Japanese-like charcoal grill, you'll realize that there's nothing as interesting as yakitori or chicken skewers grilled on charcoal.
One notable thing about this grill is that it uses bichotan (Japanese charcoal), which tends to burn hotter and better compared to usual charcoal. So you can use this grill on a table, which means no one should ever miss a picnic or party while tending to the konro grill.
If you're looking for a grill that'll make your food taste great, then this is the ideal grill!
Why is it special?
One thing you need to note about the charcoal konro grill with a net is that it's made out of diatomite bricks. These bricks pass through a factory's kiln, which makes them stronger, more fire-resistant, and tighter.
Because this grill is made out of diatomite, it has exceptional insulation capabilities. This means that the charcoal used in this konro grill starts fast and burns for a longer period of time compared to other conventional grills.
The grill comes with a cooking net, and a standard grill can serve between 5 to 7 people.
When using this product, make sure that you use it in an area with good ventilation. This is because it uses charcoal, which produces carbon monoxide, a poisonous, odorless gas.
Also, you need to understand that this grill is made with natural clay. So you might notice some hairline fractures developing on the grill after using it for some time.
However, not to worry, as it won't affect the quality of the grill.
Why this grill is great
Kaginushi, the maker of the grill, boasts of having skilled workers hand-fitting the grills together. They join together the diatomite bricks to form a grill that's strong and durable.
The product is made to be stronger, tighter, and more heat resistant, meaning that the heat from the charcoal will only be used for grilling. The diatomite grills used have higher heat insulation capabilities, so they burn longer than other cookers.
This grill is made in a way so it has a large grilling area and is fuel-efficient. If you're looking to grill yakitori or any other type of dish, then this is the grill for you.
Also read: grills with reversible griddle surfaces for more cooking options
2. Best small konro grill: Noto Dia Hida wooden base
The Hida konro grill comes equipped with a wooden base net screen. This is one of the grills that'll give you an exceptional grilling and dining experience.
This grill will bring all the excitement to your table, as it allows your guests to grill skewers for themselves. It also features sizzling starters for beautiful presentation.
There is one thing that you need to understand about konro grills—they're an integral part of the Japanese grilling culture, and they've remained that way.
In addition, this grill is made out of unique mineral clay composition, which ensures a long-lasting heating and grilling experience.
You can even get a few of these for a party like Cooker's Paradise did:
Why is this grill special?
The Hinda konro grill comes with an elegant washi paper embellishment, cooking net, as well as a wooden base, which helps protect your table while you cook.
It's a very small and compact grill that's best for a small family to use on a day-to-day basis.
This Japanese konro grill will allow you to enjoy the most coveted Japanese grilling secret in your home!
Check prices and availability here
3. Best yakiniku mini grill: Tabletop King
You need to treat yourself to a konro set in this season if you want to enjoy the secrets and experience of Japanese yakiniku grilling.
The black charcoal konro grill set is the ideal grilling starter kit for grilling enthusiasts! It comes with everything that you require to venture into the fantastic Japanese grilling world.
Why is this grill good?
For anyone who hasn't experienced the advantages of Japanese binchotan charcoal, then you have the perfect opportunity with this grill.
The black charcoal yakiniku grill set comes with a grill net, a pair of tongs, a heatproof base, Sumi charcoal (1 pound), and a traditional Japanese konro grill.
The most exciting thing about Sumi charcoal is that it can burn at high temperatures constantly for a long period of time. The charcoal doesn't have any harmful additives or chemicals, which means it can't harm your health.
In addition, Sumi charcoal highlights the natural flavors in your ingredients, which improves your grilling experience.
It's the most affordable here on Amazon
4. Best Japanese charcoal grill: Kaginushi BBQ charcoal konro grill
 Kaginushi manufactures this grill with diatomite stone. It's excellent because it has top-notch heat retention abilities.
The manufacturer uses stripe metals across the grill to make it tougher.
The grill is made to have a great balance between UV rays and the heat emanating from the charcoal, giving you amazing heat.
When constructing the grill, the maker passes the diatomite bricks through a furnace of up to 1,000 degrees so that the grill is more durable and long-lasting. This also ensures that the bricks will retain their thermal insulation capabilities for a long time.
The grill has 2 air ventilation windows that allow for good hit circulation.
If you want the best, you should check this one out.
Chef Erik Ramirez of the Llama Inn also uses konro grills like these:
Check prices and availability here
5. Best konro grill for yakitori: Kinka BBQ diatomite charcoal grill
Kinka has come up with a good BBQ stove that's designed to give users superior service. This charcoal grill is made with diatomite, which is designed to retain the heat so well that the outside will get hot but not too hot to burn.
The grills uniformly pass the infrared rays, giving you timely and effective grilling.
The manufacturer carefully desired this grill to have alkaline coal ash, which neutralizes the acid from various foods. This leaves a mouth-watering aroma.
At just 24 pounds, this grill is easier to set up for an outdoor event. It has 2 handles to help move it around.
It's a great buy; you can get it here.
Why is the konro grill a great piece of equipment to have at home?
It's got that authentic feel to it that's just great as a conversation starter. Also, it's totally something different for your tabletop grilling than an electric grill, which I've used for a long time for parties before.
Most people in Japan used charcoal as their main house fuel for a long time.
As a result, this led to charcoal grilling techniques, which have, in turn, introduced different cooking techniques and dishes. These still remain popular in modern Japan.
You should watch out when using these grills with charcoal indoors though, like you might see at restaurants. They use special binchotan charcoal and vents to make these safe for use.
In the past years, different grills have been introduced in Japan. Most of these can be used in different settings and situations while preparing grilled foods.
However, the konro is an outdoor grill and can't be used indoors.
Typically, a konro grill has a slim design, which allows skewered food to be placed on the grill's top without falling into the grill.
Also, read our complete article on konro grills and indoor cooking
Is a konro grill a good investment?
The konro grill is one of the most fuel-efficient grills. It's guaranteed to be good value for your money.
We recommend BBQ lovers use the bincho-charcoals for these grills. This type of charcoal is famous for lighting up easily, as well as its smell.
In fact, the bincho-charcoals emit a good smell that interacts with your food to give you an intriguing aroma that'll attract everyone to your BBQ!
So the next time you want a sweet aroma to be another addition to your outdoor kitchen, try this type of charcoal.
Moreover, if you're wondering where you'll get these charcoals, well don't worry, you can always order them on Amazon.
Does the grill come with charcoal?
Some, if not all, of the manufacturers will include charcoal in the delivery package. But you can ask to be sure that the charcoals are included.
Also read: these are the typical Japanese pancakes
Accessories for your konro grill
There are several accessories you can use with your grill to help you cook easier. 
Bamboo skewers for yakitori
To make yakitori, you need bamboo skewers that don't catch fire as you cook them on the konro.
Bamboo skewers are affordable and easy to use. Simply place your chunks of meat on the stick.
Tawashi brushes for cleaning the grill
A Tawashi brush is a natural palm fiber cleaning tool. Japanese households use these brushes to clean and scrub konro grills because it doesn't damage the grill. 
They also use them for a variety of household cleaning tasks. 
These brushes last a long time and you can use them to clean anything, even fruits and vegetables. 
The brushes have a small hook so you can hang them in the kitchen.
Check out our post on Tawashi brushes
Purchase a quality konro grill
The next time you're planning on having a BBQ, try the countertop grill that uses clean-burning charcoal that's not very expensive.
As you have seen, there are various Japanese Konro grills out there in the market. However, the best grill will ultimately depend on your preference as well as your budget.
In addition, it's important to check on the quality of the grill before buying it; that's if you want something that'll last.
Lastly, ensure that you observe all the necessary safety measures when buying and using the grill.
Enjoy the konro and try delicious yakitori for dinner!
Also read: do you know all of these different Japanese noodles yet?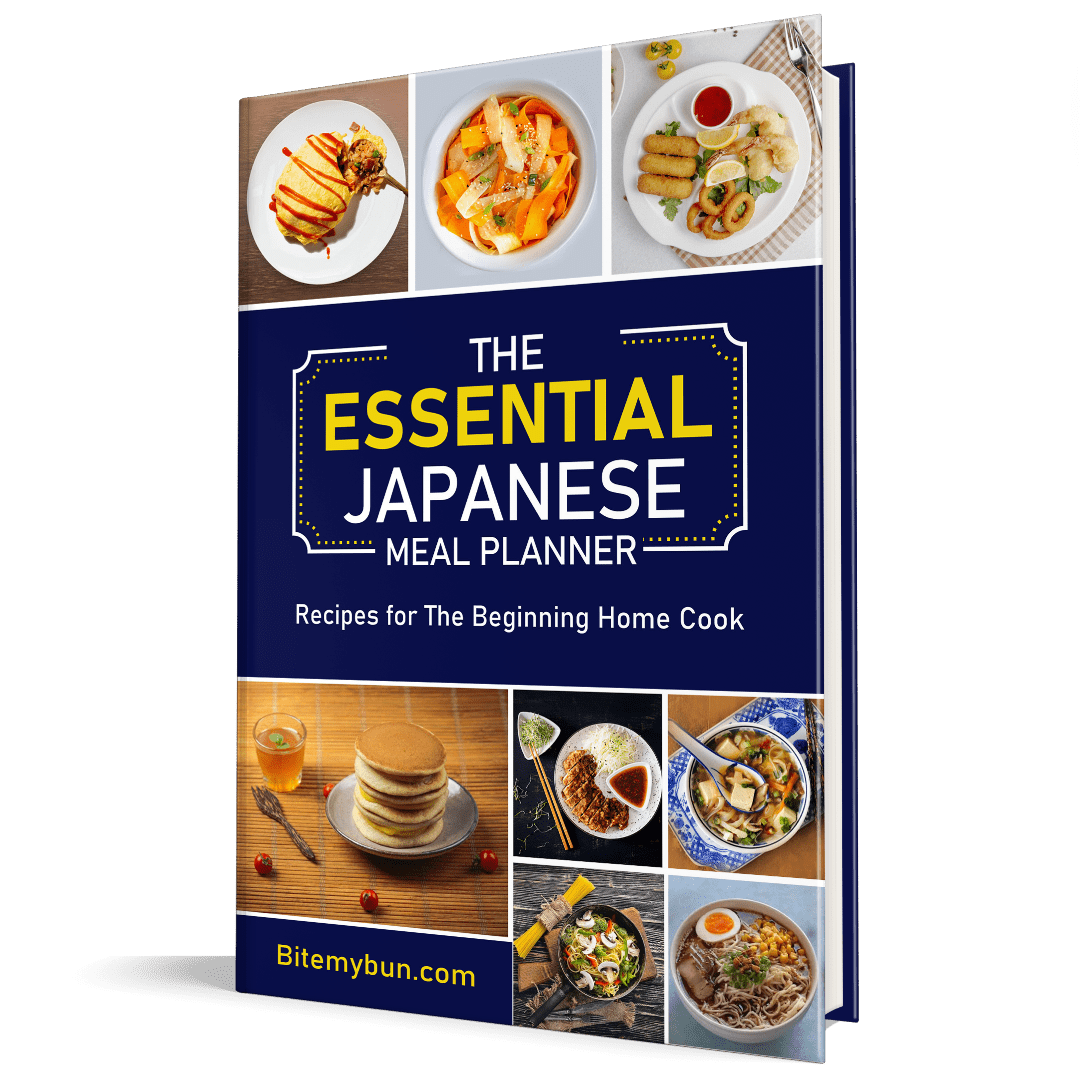 Check out our new cookbook
Bitemybun's family recipes with complete meal planner and recipe guide.
Try it out for free with Kindle Unlimited:
Read for free
Joost Nusselder, the founder of Bite My Bun is a content marketer, dad and loves trying out new food with Japanese food at the heart of his passion, and together with his team he's been creating in-depth blog articles since 2016 to help loyal readers with recipes and cooking tips.