5 Best Copper Baking Pans & trays | these will be perfect for your oven
I love creating free content full of tips for my readers, you. I don't accept paid sponsorships, my opinion is my own, but if you find my recommendations helpful and you end up buying something you like through one of my links, I could earn a commission at no extra cost to you.
Learn more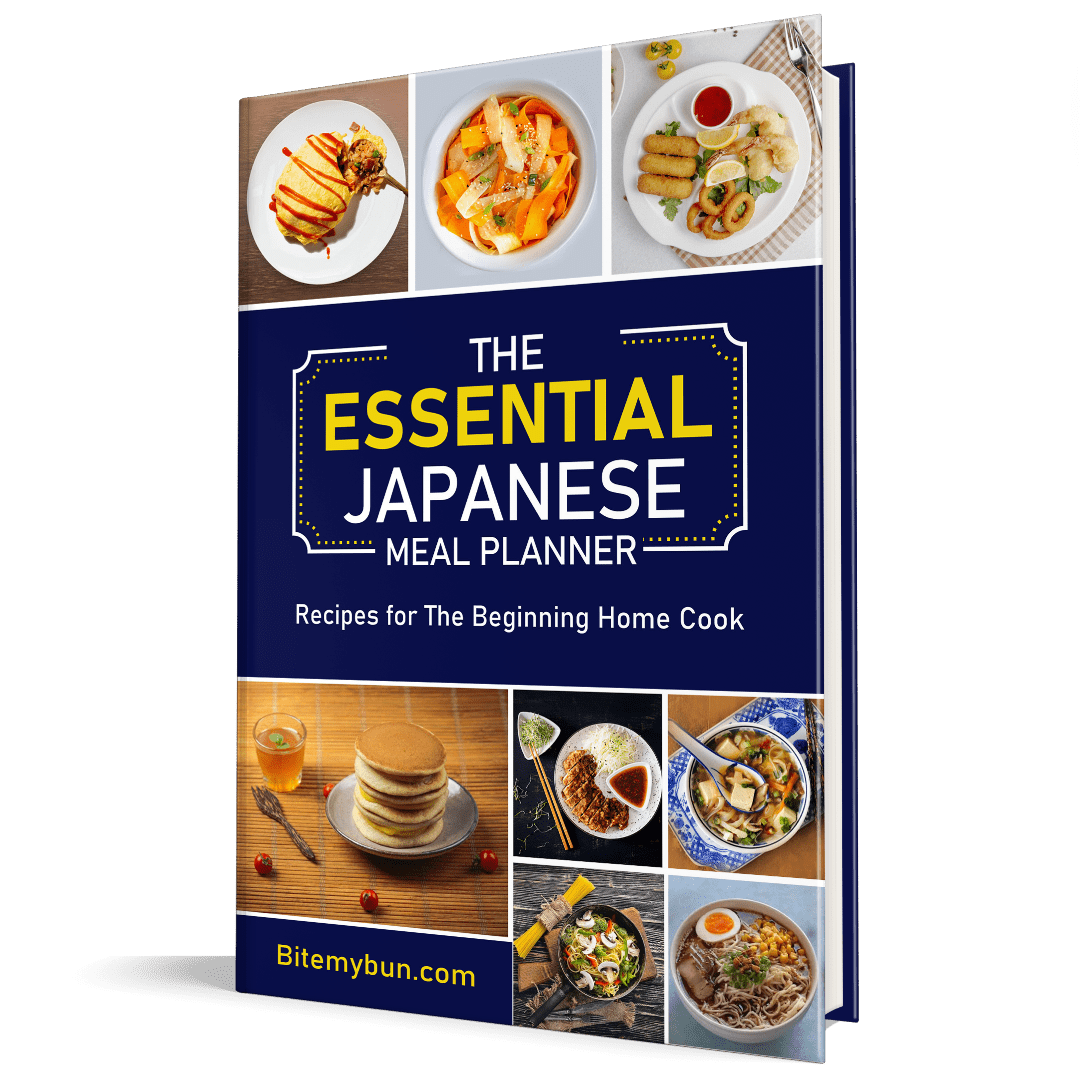 Check out our new cookbook
Bitemybun's family recipes with complete meal planner and recipe guide.
Try it out for free with Kindle Unlimited:
Read for free
Copper cookware has a lot of benefits, which is why many people love having at least one or more copper cookware pieces in their kitchen. Not only do they have health benefits, but they also add beauty to the kitchen!
Copper cookware can save you valuable time (and even energy) when cooking since it's a good conductor of heat.
My favorite is this Copper Chef crisper and baking sheet, as it's versatile. See what these girls from "A Closer Look" on YouTube have to say about this baking sheet:
10 Tips to Save a Bundle on Asian Ingredients!
Introducing our brand new FREE PDF guide: "Saving Secrets: Unveiling the Art of Saving Money on Asian Ingredients" It's your first newsletter email, so start saving today! 📚🧧
We'll only use your email address for our newsletter and respect your privacy
The 5 best copper baking pans reviewed
By now, you're probably interested in getting a copper baking pan or sheet. Below, I'll show you the 5 best ones you should consider!
Are you searching for something to replace all your baking pans? Or are you searching for a healthy and safe way to enjoy the versatility and ease of non-stick copper baking pans?
Well, the Copper Chef crisper tray will prove to be beneficial every time you use it, thanks to its remarkable heat distribution, as well as ceramic-tech coating. With this copper baking tray, even the stickiest of cookies will just slide right off the tray!`z
So how does this baking tray work? In addition to baking those sumptuous cookies, the Copper Chef crisper tray has additional capabilities.
With its air fry mesh basket, you can easily convert your oven into an air fryer! This set comes with a non-stick mesh basket, measuring 8.7" by 11.9", which perfectly sits on top of the non-stick copper cookie sheet.
The elevated non-stick wire basket with strong stainless steel makes it possible for hot air to pass through and also circulate the heat in your food. This allows your food to cook evenly, all at the same time! The circulated hot air makes your food crispy on the outside, but tender and juicy on the inside.
As highlighted earlier, this baking tray is versatile. You can use it to make French fries, chicken strips, onion rings, roast vegetables, cookies, pizzas, fish, biscuits, pork, mozzarella sticks, corn dogs, broccoli, and shrimp, among other interesting dishes.
Notable features:
The sheet allows you to cook healthy meals – Its non-stick surface allows you to bake without the need for extra oil, butter, or chemicals, which allows you to reduce fat and calories. In addition to this, the oil-less air-baking in the oven is a better alternative to traditional frying methods. This makes it ideal for anyone who requires a special diet to reduce extra calories or cholesterol levels. Furthermore, this cooking method allows all the microelements and vitamins to remain in your food, and this increases the levels of vitamins you get from the food.
Enjoyable cooking – This baking sheet set will make your cooking more enjoyable and easier. With this set, you can bake, roast, and fry your favorite meals, using only 1 set. In addition, you won't have to worry about getting burned when you flip your food. This baking sheet set has a non-stick coating, which ensures that your food doesn't stick as you bake. Also, the air circulation reduces any possible chances of your food burning and also gives it golden-brown, crispy results. With this baking set, you won't need any parchment paper or foil while baking. The baking sheet is very light, and is ideal for any gas or fan oven, or under a grill.
Easy to clean – The Copper Chef crisper tray is dishwasher-safe. You just need to put it in your dishwasher and or use a clean cloth to wipe it for quick cleaning. In addition to this, an oven tray catches any grease, drippings, loose spills, and crumbs, which keeps your oven safe and clean.
It's surprisingly affordable here on Amazon
Also read: these hammered cookware sets made from copper give you that aged look
Nobody likes burnt cookies or a baking pan that sticks. However, this won't happen with the E4U copper kitchen cookie sheet. This is the ideal baking pan for anyone who's searching for a pan that'll deliver on perfectly baked goods!
Many people agree that this is a lasting baking sheet; you'll never need another one! The E4U copper kitchen cookie sheet is a top-quality baking tool for anyone who takes baking seriously.
This baking pan has an extra-large surface that's 18" x 11", which allows you to prepare as many cookies as possible.
Notable features:
Poison-free – This is the best alternative to Teflon-free baking pans, and no standard baking sheet can measure up to it. This baking pan combines ceramic copper enamel with reinforced steel construction, which produces an unparalleled non-stick baking pan without Teflon. With this baking pan, baking healthy and nutritious cookies will be much easier since its surface is non-stick, meaning you won't need to use excess oil or butter.
Saves you time and money – One notable thing about copper baking pans is that they heat and cool faster compared to traditional baking pans. Since this baking pan has a ceramic copper coating, it heats much faster and it doesn't produce the toxic fumes produced by other baking sheets.
Safe to use – with the E4U copper kitchen cookie sheet, you don't have to risk getting burned when your hot baking pan slips out of your hands. What's great about this baking pan is that it comes with a non-slip grip. When you buy one of these baking pans, you'll notice that the manufacturer has gone a step further to add extra-wide handles, which come with non-slip silicone grips. There's no other baking sheet that offers such a safe and secure grip.
Check the latest prices and availability here
The Gotham Steel baker's cookie sheet and baking pan set will make your dessert time more interesting, enjoyable, and memorable.
One thing you'll notice about the baking pan is that you won't have to use any butter or oil. Just put the batter in, and then pop the baking tray in the oven.
With these pans, even serving's become much easier, thanks to their non-scratch and non-stick surfaces. Your cookies and muffins will just slide off the pan!
You can even cut your pizza inside the baking pan using a pizza cutter without worrying about scratching or peeling the coating. Cleaning the pan is very easy since the baking pan is dishwasher-safe.
Also check out the differences between Gotham Steel and Red Copper pans in my review here
Notable features:
Heavy gauge material – With a 0.8mm gauge thickness, this is the best baking tray in this class. This means your baking pan won't warp and will heat evenly, without any hot spots. So your cookies and muffins will come out baked to perfection.
Non-stick copper surface – The non-stick copper surface means that you won't need any butter or oil. This long-lasting true non-stick copper surface offers amazing food release, as well as minimal cleanup.
2 extra-large cookie trays – 12" by 17.5".
Raised edges – These allow you to bake different things without worrying about spillage, from sheet cakes to cookies.
Oven-safe – They can withstand temperatures of up to 500 degrees Fahrenheit.
Easy cleanup – You just need to wipe them with a cloth or just put them in a dishwasher.
View the latest prices here on Amazon
4. Ayesha Curry 47000 bakeware cake pan, 9″ x 13″, copper
The Ayesha Curry 47000 bakeware cake pan, 9″ x 13″, copper is designed from high-performance and durable steel, which provides excellent resistance to bending and warping. With this baking tray, you'll always achieve amazing results whenever you decide to bake.
One notable thing about the Ayesha Curry 47000 bakeware cake pan, 9″ x 13″, copper is its textured-diamond pattern, which assists in improving the browning of your food, as well as easy food release. So your baked goods will brown evenly and won't stick to the pan. Another interesting thing is the extended edges, which give you a strong grip.
Notable features:
This is important bakeware for anyone who wished to emulate the Ayesha Curry traditional style of stylish and simplicity.
The Ayesha Curry 47000 bakeware cake pan, 9″ x 13″, copper pan boasts of high-performance and heavy-duty construction, with extended edges, which allow easy handling of the pan, both in and out of the oven.
The long-lasting baking pan features a diamond textured-interior, and a high-quality non-stick surface, which helps you to achieve even browning and baking, as well as easy food release.
This baking pan is dishwasher-safe and easy to clean. In addition, it's oven-safe and can withstand up to 450 degrees Fahrenheit.
Check out the latest prices here
5. Copper Chef diamond cake pan 9 inch square bake pan
This is an amazing copper baking pan that'll offer you an amazing baking experience. With this baking pan, you can easily bake delectable gourmet, professional cakes, and brownies.
In addition, it'll replace your brownie pan, roasting pan, casserole dish, and other pans that you use to bake. Enjoy professional and effortless baking with the Copper Chef diamond cake pan 9 inch square bake pan, as it'll allow you to bake perfectly, and get evenly cooked pieces of bread, cakes, brownies, and many more.
Notable features:
Durability – This is a durable copper baking pan with a top-quality non-stick surface. This means you can bake evenly and even remove your cakes and brownies easily from this pan. Its slick 3-D diamond non-stick surface provides small air pockets between the baked goods and pans, which prevents your pastries from crumbling or sticking.
Versatility – With this baking pan, you won't need to use your roasting pan, bread pan, or brownie pan, as it'll replace them all.
Restaurant grade – The Copper Chef diamond cake pan 9 inch square bake pan doesn't tarnish or oxidize like other conventional copper baking pans. In addition, it doesn't need regular polishing in order to keep it in good shape.
Oven safe – This Copper Chef diamond cake pan 9 inch square bake pan is oven-safe, which means it can withstand high temperatures.
The Copper Chef diamond bake pan is available here on Amazon
What are the benefits of using copper cookware?
Are you wondering why copper is superior to other materials for baking? Then read on to find out!
Good heat conductivity
One of the main reasons why many people love copper cookware is because they have remarkable thermal conductivity. Because of this, many chefs love using copper cookware when preparing temperature-sensitive foods. Copper pans and pots provide excellent and even heat distribution throughout the cooking surface. Copper cookware is an excellent option for anyone who wants to maintain consistent cooking temperatures.
Also read: should I buy an induction or a gas cooktop for my kitchen?
Adhesion
If you didn't know, copper is one of the best materials that offers excellent adhesion in between surfaces. One notable thing about copper is that it supports smooth and uniform coverage, on both ferrous and non-ferrous base metals. That means when you coat copper with a different material like stainless steel, it has the ability to keep the surfaces well connected. This results in an extended lifespan of the product, as well as even heat distribution.
Corrosion resistance
When used as an undercoat, copper can be an excellent option for other plate layers such as steel, tin, aluminum, and nickel. Even though copper isn't as hard as other metals, it offers an even coating, which is free from any defects that might be available from the previous substrate.
As a result, the adhesion reduces corrosion of the base layer. Copper will give a pot a perfect appearance, which has a beautiful, light-pink finishing.
A unique design
If you have copper cookware in your kitchen, then you'll realize that it has a distinctive appearance, something other cookware sets lack. The beauty of these cookwear pieces makes it possible for you to hang your copper cookware out in the open since it adds some beauty in your house.
Start baking with copper
There you go! These are some of the best copper baking pans that you can find in different online stores, including Amazon.com. However, it's advisable to look at the pan's versatility and its various uses before buying it. Any copper baking pan will give you amazing results if you're a frequent baker!
Also read about the best copper jam pan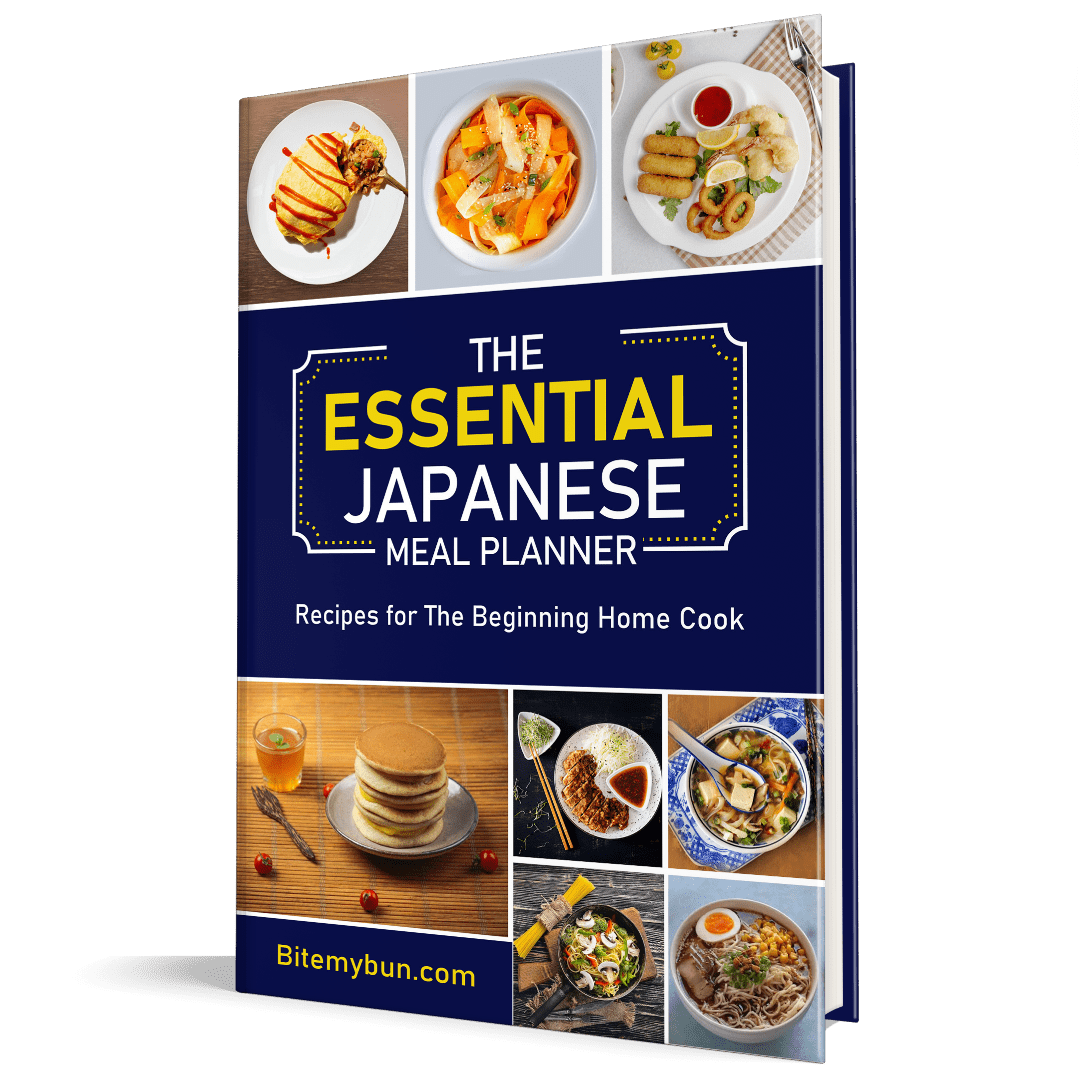 Check out our new cookbook
Bitemybun's family recipes with complete meal planner and recipe guide.
Try it out for free with Kindle Unlimited:
Read for free
Joost Nusselder, the founder of Bite My Bun is a content marketer, dad and loves trying out new food with Japanese food at the heart of his passion, and together with his team he's been creating in-depth blog articles since 2016 to help loyal readers with recipes and cooking tips.