Best copper jam pan | Top 5 pan brands reviewed
I love creating free content full of tips for my readers, you. I don't accept paid sponsorships, my opinion is my own, but if you find my recommendations helpful and you end up buying something you like through one of my links, I could earn a commission at no extra cost to you.
Learn more
The copper preserving pan is one of the keys to successful jam-making. When not in use, it's great eye candy in the kitchen.
Copper pans make all the difference in creating the best jams, jellies, and fruit-based preservatives. If you're planning to make any or all of the above-mentioned, then this is the perfect kitchen tool that you're looking for.
The gelling phase for the jam, jelly, and other fruit preservatives largely depends upon the size, shape, and material that the pan is made of (copper pans make it so much smoother).
You can't go wrong with the unlined 10 quart Old Dutch copper jam pan because it's a great heat conductor at a very good price. It's got a beautiful hammered finish, brass handles, and a thick basin so you can cook jams pretty quickly. 
Here's the thing: copper is no doubt the best heat conductor and it reduces your total cooking time.
As a result, your fruit maintains more of its nutrients, flavors, and textures. Since you're not boiling away the good stuff, your jams and preserves will taste better. 
Even though copper pans are expensive, they are well worth the price to own one or more of these, plus you can also pass them along to your children as well as the skills of making jams and fermenting of foods too!
Some experts in food preservation claim that the old French practice of making jams, jellies and other preservatives using unlined copper pans make the finest preserves (this practice is over a century old now and is sworn by many chefs and experts alike to be very reliable).
Others, however, are not too keen on using such tools and say that it's not safe as heat, copper, and food do not mix well and may end up poisoning people.
This is how you make a delicious Sugar Plum Jam:
Let's look at the best products and then I'll provide full reviews down below.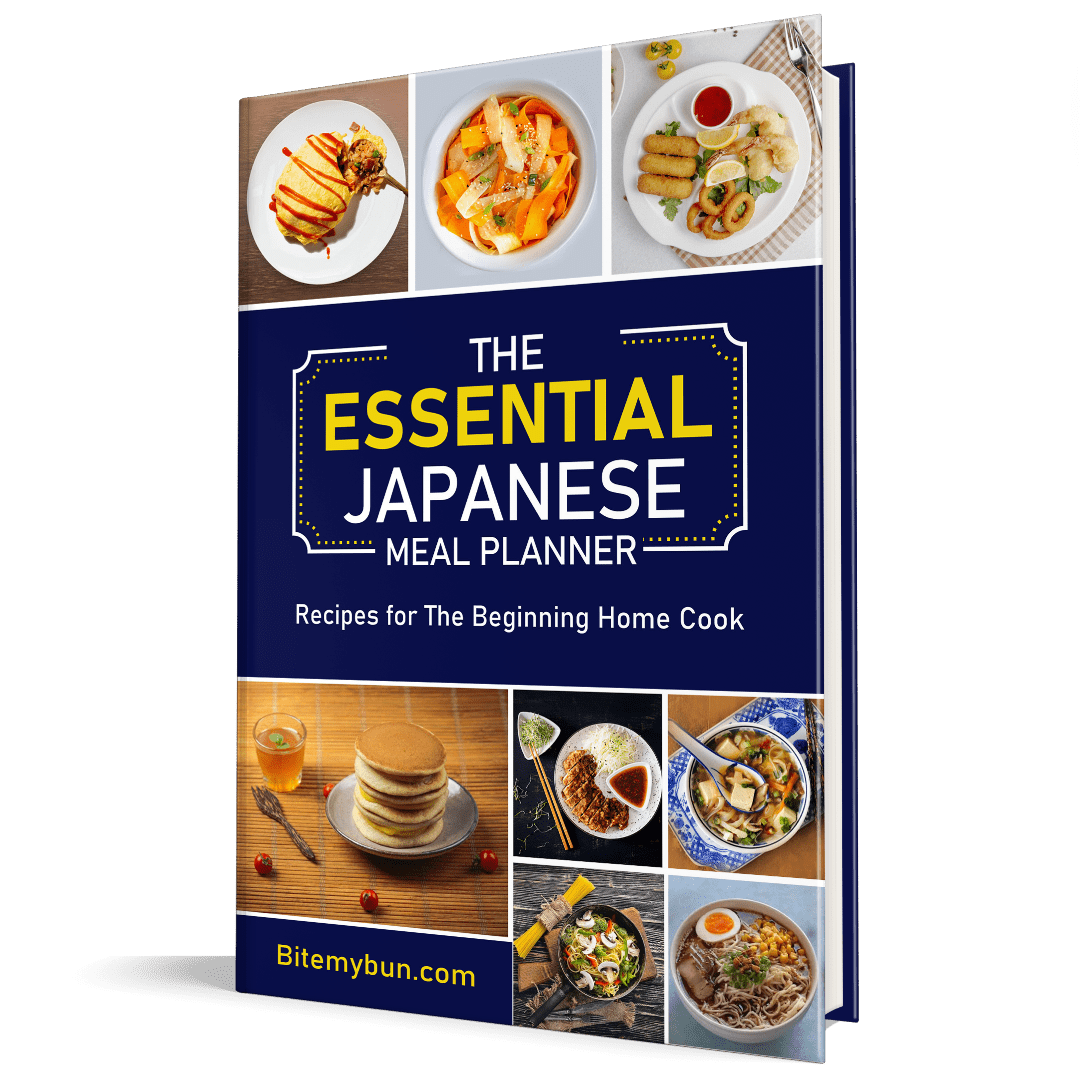 Check out our new cookbook
Bitemybun's family recipes with complete meal planner and recipe guide.
Try it out for free with Kindle Unlimited:
Read for free
Buying guide
Authentic pure copper jam pans are quite expensive so you need to know what to look for before you buy one. 
In this section, I'll share the must-have features to look out for.
Size
First, you need to decide what size pan you need depending on how much jam you make at once. 
For most households, a 10-quart pot is a good size because you probably aren't making too many jars of one jam in one batch.
10 quarts is still pretty large and you can make jam to store away for the winter. 
But if you love jams and canning and you want a well-stocked pantry for the autumn and winter. you should invest in a 15-quart copper pot. 
This way you can make large batches that are going to last longer and especially if you have a large family, you need a larger pot.
I've also included a very small jam pan in my reviews for those of you wanting to make a special jelly or jam for a specific baking recipe or just small batches of fresh jam for breakfast pancakes. 
If you use smaller batches of seasonal fruits like berries from the garden, you might not need a huge pan. 
Shape
Copper jam pans have a very similar shape. They have slanted sides and are quite hollow because of their large size. 
The main reason the edges are slanted and flared upwards is that they need to allow the liquids to evaporate rapidly.
Some models have only very slightly rounded edges or just straight edges and that's okay too, but it will take a bit longer to make the jam because of the slower evaporation of liquids. 
This can actually be advantageous because the sugar crystals melt completely and you get a smooth jam with no sugar crystals at all.
But, the reality is that all copper pans help the sugar dissolve well so that's why people prefer using this type of pan compared to other materials. 
In case you're looking for more versatility and plan on using the copper pan to make sauces or candies, a straight-sided pan is the better choice. 
Oven safe
Most copper pans are in fact, oven safe. It depends on the handles though which should be either copper, bronze, or made of oven-safe materials. 
Since jam pans rarely come with a lid, you don't need one when using them in the oven but for the best jams, cook on the stovetop. 
Handles 
Most copper jam pans have two bronze or brass side handles. 
Bronze is more expensive and looks nicer but brass is quite similar too. 
The role of these handles is mostly aesthetic because the golden handles make the pans look expensive and add a nice aesthetic appeal. 
But they are also very sturdy and practical so you can move the heavy jam pan around. 
Lined vs unlined
For jams, it's safe to buy unlined copper pots. Don't choose pots that are lined with tin or stainless steel because pure copper is best. 
You should only choose lined copper pots and pans for other types of cookware, not jam pans. For a frying pan, for example, you need to have a lining to cook safely and protect the food from toxic acidic reactions. 
For jams and preserves, you want the best heat conductivity so unlined copper is the number one choice. Trust me, the jam will taste amazing. 
Price
It's hard to find a true copper pan that costs less than $100 because copper cookware is often handmade or made in small factories. 
Hammered copper takes a lot of manual labor to hammer into shape and this work is paid for by the consumer. But, since this cookware lasts a lifetime, the higher price is definitely worth it. 
You can expect to pay at least a couple of hundred dollars for a great jam pan, especially French brands like Matfer Bourgeat or De Buyer. 
These pans are high-quality so the price is justified and any pro chef will tell you the tools of the trade must be good if you want to cook the best jams. 
Best copper jam pans reviewed
Best overall copper jam pan:

Old Dutch Solid Copper Hammered Preserve Pan
size: 10 quart
handles: brass
finish: hammered
Do you want to start making your own jams at home with real equipment? Nothing beats a good unlined copper pan and Old Dutch sells a premium pan for a bargain price.
It will make your jams very smooth and help fruit retain all the delicious natural flavors. 
For most people, this 10 quart hammered copper pot is a great jam pan because it's the most affordable high-quality product in its category. 
The performance equals that of the best (and most expensive) French copper pots so there's no reason not to get this pot. 
It has the same hammered finish as a more expensive pot although the copper shade is a bit different. 
It's not as large as Mauviel's 15 quarts, this is great if you don't make huge batches of jams and want to cook quick homemade jellies and jams for baked goods, breakfast, and gifting. 
If you're looking for a heavy-duty pan, this 4.78 lb product is well-built and has a thick basin. It's so thick and substantial, it's definitely a great alternative to French cookware. 
The Old Dutch pan has slanted sides and a curved edge design which ensures the liquids evaporate quickly. Thus, you can make fresh flavorful jam without spending hours by the stove. 
This pan has two riveted brass handles which are well-secured into place and don't feel flimsy at all. Therefore you can lift and carry the pan with no issues. 
The two riveted brass handles are convenient for lifting the pot whenever there is jam or other preserves in it. 
Overall, this pot looks very nice and feels sturdy. It works well, conducts heat evenly, and doesn't make the sugar and fruit stick to the sides.
Customers love how versatile it is and it's always one of the best pots for canning and jam-making. 
Best premium copper jam pan: Mauviel M'Passion Hammered

2193.40
size: 15 quart
handles: bronze
finish: hammered
If you're looking to invest in the jam pan to last a lifetime and beyond, this large pan is the ideal product.
The higher price is definitely worth the splurge because it's probably the best copper jam pan you'll find. Just one look at the gorgeous hammered finish will surely impress. 
Mauviel is France's premium copper cookware manufacturer. Prized in French kitchens, this classic copper pan helps transform fruits into delicious jams, jellies, and preserves.
Made from copper which is a very good heat conductor, it's also great for creating caramel and other foods that are loaded with sugar.
The pan isn't very thick (1.2 mm gauge) so it offers the best heat conductivity and your jam will start boiling and bubbling very quickly.
Although the copper is unlined, the copper won't react with acidic fruit as long as you use sugar. 
The sides are tapered so the liquids evaporate quickly but then stirring is also easy and your liquids won't splatter outside the pan. 
The riveted bronze handles are beautifully carved out and offer an ergonomic grip. These handles aren't going to fall off because they are attached with 3 copper rivets. So, you can carry the heavy pan full of jam to and fro without worrying about damage and breaking the pan. 
Check prices and availability here
Old Dutch vs Mauviel
If you enjoy purchasing high-quality brand-name cookware you can count on, the Mauviel jam pot is a game-changer.
Making jams will be so easy and convenient, you'll never turn back to non-copper cookware. It's just the ideal size (15 quarts) for canning for the cold season. 
But, if you want the same features and performance for half the price, you can get the Old Dutch copper pan which is slightly smaller but just as good.
One noticeable difference though is the handles. The Mauviel pan has better bronze handles which are made of more expensive metal and also look nicer.
On the other hand, the Old Dutch pan has cheaper brass handles with a similar color so really, nobody can tell.  Since the handles are well-riveted in place, you don't need to worry about them coming loose. 
With an established brand like Mauviel, you're paying for excellent quality and it's definitely worth it because these are the kinds of pans that you can pass down to future generations. 
Before you use your copper pots for the first time, you must season it (I explain why and how here)
Best smooth finish copper jam pan: Matfer Bourgeat 303036
size: 1 x 15 x 5 inches
handles: bronze
finish: smooth
A smooth copper finish is highly sought after and quite rare, especially for jam pans which usually have a hammered finish.
But this Matfer Bourgeat French pan is a prime example of the kind of beautiful and well-made copper cookware you can get. 
Hammered copper pans are iconic, but some people prefer the smooth finish jam pans for their beautiful design. The Matfer Bourgeat smooth copper pan is great for making smaller batches of jams and preserves. 
Matfer Bourgeat is a French manufacturer of quality kitchen utensils & equipment since 1814.
Their 200 years' worth of experience in the food processing industry has made them the go-to company when chefs are looking for the best copper jam pans.
This is a 5-inch tall solid copper bowl that has no lining and comes with a rolled edge. Therefore, liquids evaporate fast and you can make the perfect jams. 
The lovely bronze handles add to the appeal and show great quality. 
What I like about this pan is that it works well on most cooktops except for induction. It is really great at distributing and retaining heat for quick cooking. 
The shape is ideal too: there are wide slanted edges that let you mix the ingredients without additional splatter. 
People who own this pan rave about how well this pan works. The jam heats up fast and the pan cools down fast too so you can make more food in a shorter time. 
It's also pretty lightweight (3 lbs) and so it's great for all ages and statures. 
Just wash the pan with water and dish soap as soon as it cools down and you'll have no problem cleaning it. I explain more about properly cleaning copper pots in this post. 
Best Mexican cazo: 

26″ Heavy Duty Gauge
size: 26 inches, 10-1/2" deep
handles: copper
finish: hammered
I'm sure you've heard about hand-crafted French copper pans, but did you know the Mexican cazo is just as good?
This traditional hand-hammered jam pan is the perfect size for those looking to make enough jams and preserves to last all winter long. 
The Mexican cazo is the most versatile large-size copper pot. Indigenous families are renowned for making the best hand-hammered Cazo de Cobre and this one is also hand-made.
It's used to make dulce de leche, carnitas, polenta but also delicious jams. 
Out of all the copper pots, this one is the most heavy-duty. It's made in Mexico and has a very sturdy and durable build.
You can use it as a decorative object for the kitchen when it's not used for making preserves because it has that gorgeous dark copper look. 
Traditionally, the cazo pan is used over an open fire to cook outdoors. I recommend trying to do that if you have a backyard or plan to can while camping. It's a great pot because it doesn't get burnt and heats up evenly regardless of where you use it. 
On a gas stovetop, you'll need to cook longer because it's a bit larger than your average stovetop hob. So, it will take longer to heat up. 
If you like to experiment with copper pans though, you can try to use it for making hot sugary chocolate and dulce de leche.
The only downside is that it is an unlined pan and while many people use it to cook meat, you need to be careful about copper toxicity. 
But, if you stick to sweet sugary jams with fresh fruit, you'll end up with the tastiest preserves to serve the family. 
Matfer Bourgeat vs Mexican Cazo
The smooth finish copper Matfer pan is one of the most stylish copper pots for jam-making. It has perfectly slanted edges that encourage fast evaporation and quick cooking.
But, the Mexican cazo is another great alternative if you want something very versatile hand-made in Mexico. It's a large pan with a deep, hollow basin and amazing heat conductivity because it's made of high-quality copper. 
What sets the Mexican pan apart is that it's great for outdoor cooking. On those hot summer days when you want to make a strawberry jam, you probably don't want to be sitting around the stovetop in your home.
You can actually use this pot on a fire pit or over an open fire outside and the jam will still turn out great. 
It really comes down to what you want. If you prefer to invest in premium French cookware, the Matfer Bourgeat is a really great option because of its design and smooth finish.
It can really add a lot of beauty to any kitchen both at home or at a restaurant, learn more about hanging copper pots for decoration here. 
Best small copper jam pan & best candy pan: DEMMEX 1.2mm Thick Hammered Copper Pan
size: 1.7 quarts
handles: brass
finish: hammered
I've decided to add this small 1.7-quart jam pan as the option for those who don't make large batches of fruit preserves.
If you only make small amounts for your baking and breakfast needs, you don't need one of those large heavy pans.
This copper pan is made in Turkey (handmade) by copper pan smithers at the advice of food experts who also process jams, jellies, and other preserves.
Since 2018 Demmex has made their copper pan lids also unlined to promote greater heat distribution and rapid boiling of the ingredients.
It has a 1.7 quarts volume capacity, 1.2mm thick unlined hammered copper body, and lid and it is not layered with lacquer (it's all 100% copper).
Therefore, it has the same cooking and heating capacity as those larger pans I just reviewed. 
But the benefit of this one is that it's a versatile saucepan too. 
Pastry chefs and confectioners rely on this traditional copper pot to heat sugar or sugar syrups for making jams, candies, and desserts.
The handle and handle helper are all made of brass as obviously, these parts do not need to be made out of the more expensive copper material.
But having a long handle is very handy because you won't burn yourself. Also, the helper handles ensure that you can move the pan easily.
The good news is that you can use the pan in the oven too and so you can make all kinds of fruity concoctions. 
One disadvantage is that this pan has straight vertical sides and these are a bit inefficient because they draw back the moisture into the pan instead of letting it evaporate. 
Thus, cooking and boiling take longer than using the large Mauviel pan, for example. But since you're not making a large quantity, it really won't matter.  
Check out the latest prices here
You should check out my review on the best copper skillets as well
What is a copper jam pan?
A copper jam pan is a type of cookware specifically used for making a jam (a food made by boiling fruit and sugar to a thick consistency).
Copper has the highest thermal conductivity among non-noble metals and is, therefore, fast-heating with unparalleled heat distribution. This also makes it the perfect material to produce the highest quality jams known to man.
The properties of copper when it reacts to high temperature is essential to making excellent fruit jams that we all know and love.
Also check out these tin-lined copper pans for extra durability
Why use a copper jam pan?
Copper is sold for $4-$6 per kilogram in the market today and it probably costs more if it is hammered into cookware, so it's almost considered a luxury to own one of these things; however, it beats all other materials in making the best jams.
Instead of looking at these copper jam pans as pricey items or financial liabilities, you should look at their value as long-term investment opportunities because they bring you so many benefits that are worth more than the amount you've paid for them.
It is a known fact that French chefs consider copper cookware sacred items to almost like a dedication to some deity or something, and their reverence for it can be traced back for centuries!
The things they like about copper cookware are its superior heating and cooling properties.
But why is that important in making jams? To make a jam properly is to rapidly evaporate the water from the copper pan and dry out the fruit leaving only the sugars to set consistency.
Well, that's exactly what copper pans do – heat whatever is in them rapidly and achieve setting– which sears the water, sugars, and fruits appropriately without running the risk of caramelizing the sugars in it.
Because copper is the best heat conductor, it means that it takes a shorter time to make a jam. The shorter the fruits cook, the better.
The fruit not only maintains its texture and flavor but also retains more nutrients. If the fruit is boiled for too long when making jams, almost all the good nutritional properties are lost. 
Too long on the heat can often result in a dark, sticky jam with an overly sugary taste and which can crystallize on storage.
Copper is used in induction hubs, electrical wiring, and cooking pans to make food preservatives for one reason – it is a good heat conductor (although this is a setback in electrical distribution, but a very good thing for cooking jams).
The electrons in the copper atoms get excited (or agitated) quickly when electricity or heat is applied to it.
This is why they needed to shield copper wires with rubber insulators because it keeps heat dissipation at a minimum.
Therefore, reducing power losses on the electrical lines (besides keeping people safe from electrocution), but the point is when electrons are at an excited state they generate a lot of heat.
You could say that copper amplifies the heat it gets from the stove and more heat means shorter cooking time.
When less time is spent in boiling the ingredients of the jam, you also reduce evaporating a lot of the flavor, color, and texture of your fruit.
But these properties of copper are not the only things that make copper pans great for making jams because its shallow and slightly flared sides design plays a significant role in cooking the jam too!
The slanted sides of the pan help the water evaporate quickly and evenly as they don't run back down into the mix, unlike pans that have 90-degrees vertical sides.
Also read: cookware that's suitable for induction cooking. These are the must-haves
Why a copper jam pan is a game-changer
Owner, expert jam-maker, and founder of Blue Chair Fruit in San Francisco has stated in her Blue Chair Cookbook series that copper jam pans are definitely a game-changer in creating jams.
This coming from someone who has made a successful business out of jam-making, so it begs the question; is the copper jam pan overrated?
Or is it really that good that it gets so many praises and recommendations from chefs and experts all over the world?
Honestly speaking, you would appreciate copperware more as eye candy items at first glance. Only after you understand that their conductivity level is very useful in making jams will you see past that point.
Another thing that copper pans have that other metal pans don't is that they quickly respond to temperature changes, and when you put them on the stove they get hot pretty quickly.
When you remove them from the fire, then the heat dissipates quickly also.
They do not store heat for a long time compared to other materials.
Using copper pans can avoid a long time over boiling, which will definitely harm the quality and taste of the jam. Another useful feature of copper pans is their ability to evenly distribute heat.
Also read: red copper pan vs gotham steel, which is best?
How to use copper jam pots 
Many people shy away from copper cookware when making jams and preserves because it seems like copper is hard to sure but that's simply not the case. 
So, to make jams successfully, you need to know how to use a jam pot.
There's a good reason why people are afraid of using copper – it reacts with acidic foods and most fruit is actually acidic! 
So, is it useless if you can't use it with acidic ingredients? No, because when you make jams and preserves you mix the acidic fruit with sugar.
Here is the golden rule you must follow if you want healthy jams. 
To avoid a reaction, you have to mix the fruit and sugar in a separate pot or pan first and mix until they are fully combined.
Only then can you transfer this sugar and fruit mixture back into the copper jam pan. The important ingredient here is sugar because it prevents that toxic chemical reaction between copper and acids. 
If you make sugar-free foods, then you should avoid using a copper jam pot altogether because it's unsafe. 
How to clean a copper jam pot
After you've cooked acidic fruit in the pot, you need to handwash it very well with warm water, dish soap, and then scrub with a non-abrasive sponge. 
If you want to care for your cookware, you need to wash and clean it properly and this includes drying it immediately after washing. Don't let it sit with water because that will tarnish the beautiful copper material. 
I know that jams stick to the pot so if you struggle cleaning up the pot, after handwashing, you can apply some of Wright's Copper and Brass Cream Cleaner.
This type of cleaner and polish is going to give copper its beautiful shine back. 
Conclusion
Now that you're ready to start making jams, you can think about which pot size works best for your needs.
I recommend the Old Dutch 10 quart jam pan because it's a good value buy and it has a gorgeous hammered finish so it's going to be a great addition to your kitchen even when it's not in use. 
Making jams is a fun and possibly profitable activity, so it's best to invest in high-quality copper cookware that is going to last a lifetime (maybe even more)! 
Want to stock your whole kitchen with copper? Here I have reviewed the 9 Best Copper Kitchen Sets, from affordable to top of the line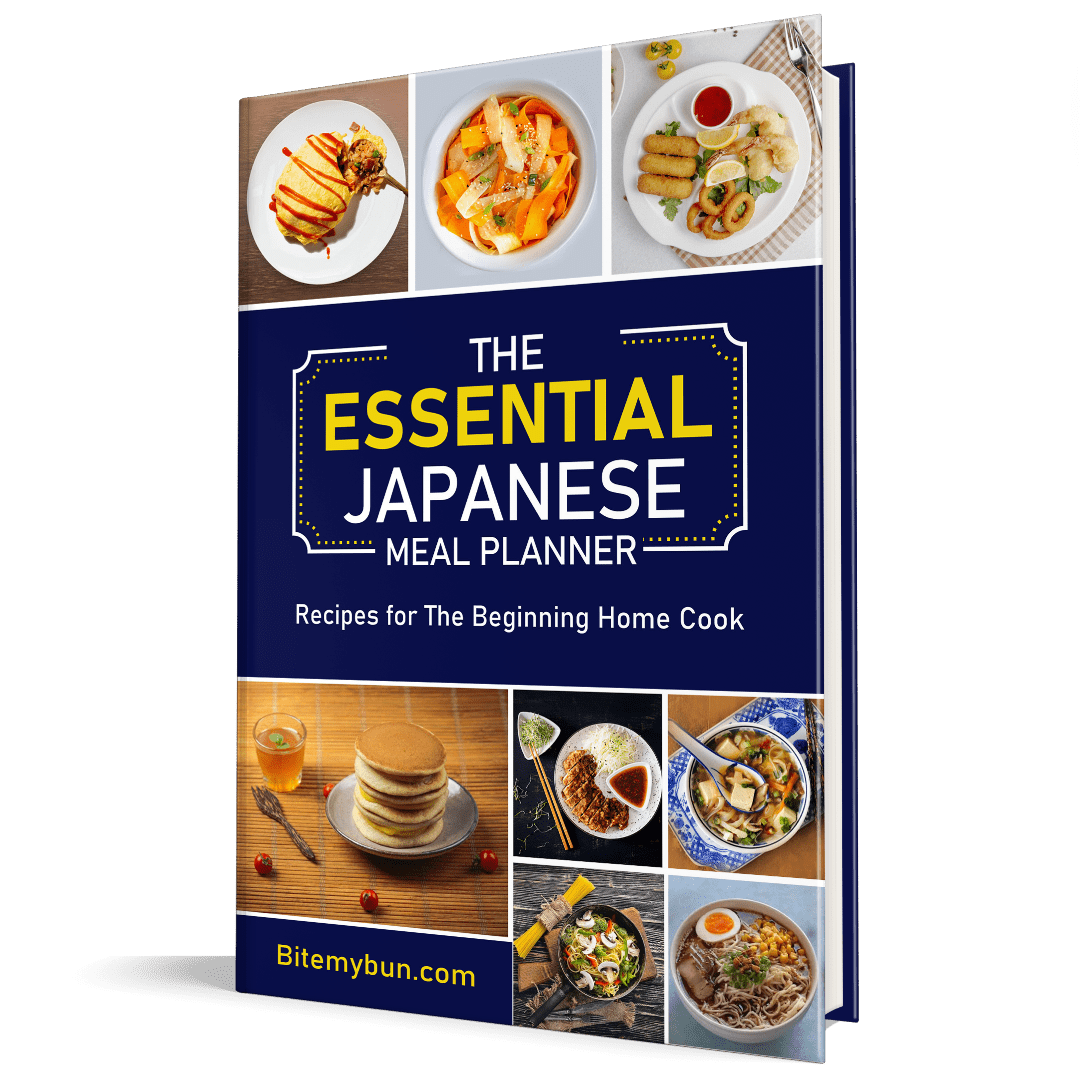 Check out our new cookbook
Bitemybun's family recipes with complete meal planner and recipe guide.
Try it out for free with Kindle Unlimited:
Read for free
Joost Nusselder, the founder of Bite My Bun is a content marketer, dad and loves trying out new food with Japanese food at the heart of his passion, and together with his team he's been creating in-depth blog articles since 2016 to help loyal readers with recipes and cooking tips.