Induction vs. Gas Cooktop | The differences and top choices
I love creating free content full of tips for my readers, you. I don't accept paid sponsorships, my opinion is my own, but if you find my recommendations helpful and you end up buying something you like through one of my links, I could earn a commission at no extra cost to you.
Learn more
When the time comes to upgrade your kitchen, including the cookware and the cooktops, you've got to decide between different types of cooktops.
If you've always wanted a new cooktop or range, but you are torn in between the choices of what you need, look no further.
Before getting that new cooktop, you need to understand that induction cooking is a third, and amazing option, to the electric and gas options we already have.
In this post, we'll focus on induction and gas cooktops and check the pros and cons of both.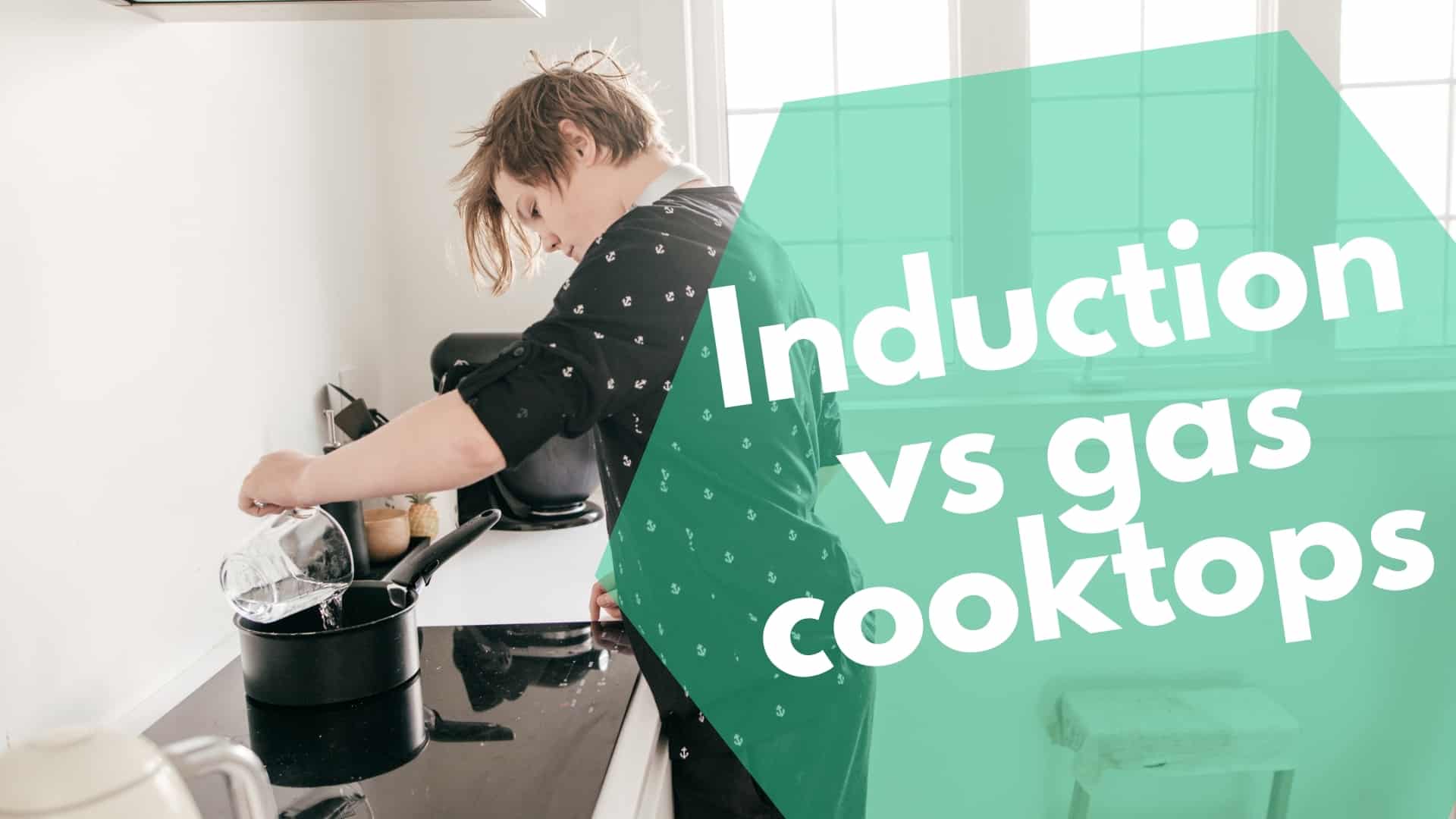 Traditionally, many people opt to use gas cooktops since they are more economical and reliable than electric cooktops. However, the introduction of induction cooktops has changed everything.
Even though it's electric, it's much more intelligent and efficient when it comes to energy consumption. Induction cooktops have addressed most of the issues which came with conventional electric cookers, and this includes accuracy, speed, heat wastage, as well as safety.
Unlike electric and gas cooktops, induction cooktops pass the energy via the cooktop directly to the pan, inducing a current that releases heat.
However, there is one question lingering in people's minds—are induction cooktops better than gas cooktops?
This is a debate that has been going on for a while now since both of these cooktops have their own benefits. However, the ultimate decision boils down to personal preferences.
Let's take a look at the top choices of both in a quick reference table and move on to the differences and in-depth reviews:
Model
Images
Best Overall induction cooktop: 

Frigidaire Gallery 30″ FGIC3066TB induction cooktop

(view more images)
Best Budget Induction cooktop: 

Ramblewood 4 Burner 30″ Electric Cooktop

(view more images)
Best overall gas cooktop: Frigidaire FGGC3047QS Gallery 30
(view more images)
Best Budget Gas cooktop: Empava 36″ 5 Italy Sabaf Burners
(view more images)
Also read: these are the must have induction cookware sets you'll need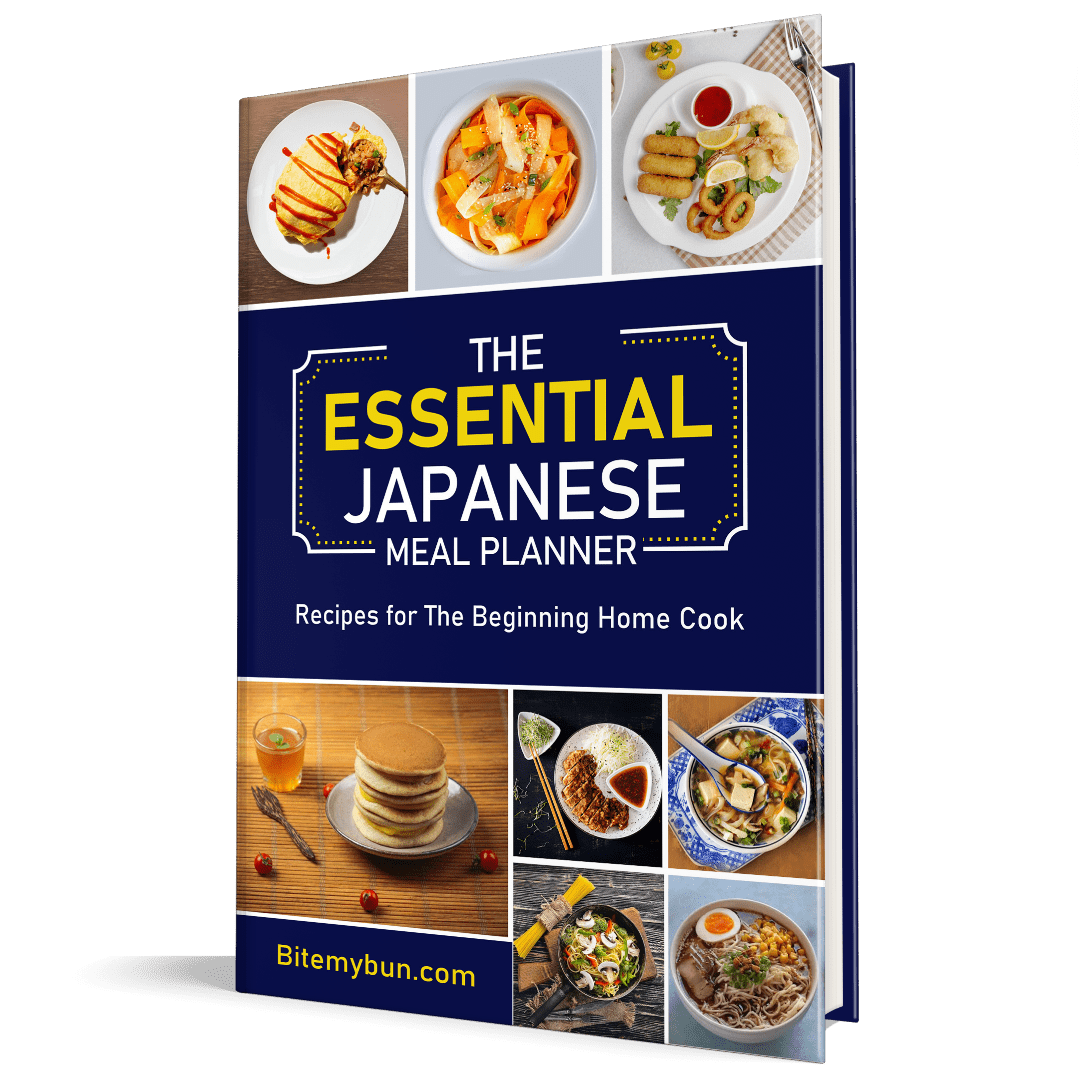 Check out our new cookbook
Bitemybun's family recipes with complete meal planner and recipe guide.
Try it out for free with Kindle Unlimited:
Read for free
Differences between induction and gas cooktops
Heating methods
A gas cooktop will produce immediate and radiant heat in the form of a flame when switched on. You can easily turn up or down the heat by turning the dial, which in turn lowers or intensifies the flames.
Most users find it beneficial to have the visual assistance of the flame as an indication of the heat level. In addition to this, the manual knobs are easy-to-use, compared to the touch controls that come with induction cooktops.
Induction cooktops, on the other hand, work by converting the cooking pan into the heating element.
Magnetic fields agitate the molecules found at the bottom of the pan, which makes the pan to heat without heating the cooktop's surface. You can control the temperature digitally by selecting different levels through the touch controls.
Speed
Most gas cooktop users claim that they are fast, powerful, responsive, and effective.
That's the reason why these cooktops are mostly used in professional kitchens, as well as by serious home cooks. You don't have to wait for long before the cooktop heats up. The moment you switch it on—it's good to go.
Induction cooktops, on the other hand, are very fast, which makes them both time and cost-efficient. They heat up and cool down almost instantly.
Cookware
As highlighted earlier, induction cooking works through electromagnetism—which creates a magnetic field between the coil under the glass top and the iron in the cooking pan.
This means all the cookware used for induction cooking must have a stainless steel or iron base. Therefore, if you want to switch to induction cooking, you might be required to invest in new pans and pots.
With gas cooktops, on the other hand, you can use any cookware of your choosing. Most popular cookware materials are good options to use on a gas cooktop.
Cost
Induction technology is a bit costly—the cooktops are expensive to purchase and install, compared to gas cooktops. In addition to that, induction cooktops will also cost you a considerable amount of money to run. Gas cooktops are easier to install and considerably cheaper.
Safety
Generally, gas cooktops are safer than electric cooktops since the cooldown is faster when switched off.
However, since induction cooktops heat the pan instead of the surface of the cooker, the only heat that remains on the cooktop when you switch it off is the heat from the pan, which is minimal.
In addition to this, with induction cooktops, you will not be dealing with naked flames, like in gas cooktops, which reduces the chances of injuries or fire breakout. This makes induction cooktops far much safer than a gas cooktops.
Energy efficiency
Conventional gas cooktops generate more ambient heat compared to induction—and this means more energy is wasted.
On the other hand, induction cooktops dissipate heat immediately to the pan, which means very little energy is wasted—thus making them more energy efficient.
Also read: induction vs electric cooktops
Why should you choose an induction cooktop over a gas cooktop?
Induction cooktops are some of the best choices, especially for people looking for innovative and high-technology cookware.
Even though these cooktops can be somehow a bit expensive compared to your normal cookware, you will get numerous benefits by investing in an induction cooktop.
One of the things that you get from an induction cooktop is that it gives you a refreshing design and style, which will upgrade the appearance of your kitchen. Here are some of the reasons why you need to choose an induction cooktop over a gas cooktop.
Speed
One of the major things that people consider when buying a cooktop is its speed. Induction cooktops take a much shorter time to cook food as they heat up faster than gas cooktops.
Unlike gas cooktops, induction cooktops do not need any other medium to transfer heat. Instead, they produce heat directly to the cooking pan.
In addition, these cooktops also generate an electromagnetic activity, which makes cooking pans heat faster. Since the pans heat faster, your cooking time is reduced by close to 50%.
Energy efficiency
Induction cooktops are more energy-efficient when compared to gas cooktops when it comes to the heating process. Since the heat is produced within the heating pan through the process of induction, it easily gets into the food.
By being energy efficient, induction cooktops save a lot of energy, thus reducing your utility bills.
In addition, induction cooktops don't create a lot of heat in the kitchen, which means you will not have to deal with a lot of heat while cooking.
Because induction cooking doesn't have any heat loss, the possibilities of accidents are significantly reduced.
Safety
Whenever in the kitchen, it's always a good thing to focus on your stovetop since it's one of the primary causes of kitchen fires—because of grease buildup.
However, with induction cooking, there are no naked flames or gas leaks. In addition to this, touching the stovetop with your hands won't hurt you since the cooktop doesn't get hot.
The moment you turn on your induction cooktop, energy is transferred to the pan, which heats up faster, and also cools down faster whenever you turn off the dial.
Better heat control
One of the main reasons why many people prefer using induction cooktops is because they allow better temperature control, which means you can achieve the desired temperature in no time.
Most of the induction cooktops come with additional features, like temperature additions, accurate heat control, and improved performance. Cooking in an induction cooktop when it's in the low setting will not disappoint you.
Cleaning
Fast cooking can be a great option, as well as easy cleaning. An induction cooktop will get your dinner ready faster and safer. In addition to this, cleaning your cooktop is not a big challenge.
The burning of things on the cooktop is impossible since the cooktop doesn't get hot. This means you only need to wipe off the spills with a sponge and you will be good to go.
Reasons to choose gas over induction cooktops
If you love cooking, then you must be able to recognize the benefits that come with gas cooktops over induction cooktops.
Gas cooktops are some of the best investments you can make in your kitchen, as well as an effective tool for cooking different varieties of food.
With all the benefits that come with induction cooktops, why should prefer a gas cooktop over an induction cooktop?
Even heating
Gas cooktops rely on propane or natural gas to operate. When lit, these cooktops spread the flame in a flawless circle under the pan or pot.
This, in turn, provides an even heat distribution over the pot, which reduces the possibility of burned or scorched food.
Operating cost
Since gat cooktops need propane or natural gas to operate, they don't need electricity to function. In addition, gas lasts for a longer period of time, depending on the frequency of stove usage.
Induction cooktops, on the other hand, rely on electricity to function, which increases the operation costs, when compared to gas cooktops. As well, the lifespan of a gas cooktop is almost double that of an induction one.
Reliability
Gas cooktops done need electricity to function, which means you can use them even when the power is out. This makes them more reliable than induction cooktops. Plus, a good gas cooktop lasts over 15 years!
Versatility
One major challenge with induction cooktops is that you must use pans that are compatible with the cooktops. However, gas cooktops are compatible with any kind of cookware.
You will not need to invest in additional cookware when you have a gas cooktop in your kitchen.
Best Induction Cooktops
Best Overall Induction Cooktop: 

Frigidaire FGIC3066TB Gallery 30″ Electric Induction Cooktop
Price: $800+
Cooktop size: 30″ 
Number of burners: 5
Average operating cost per hour: 0.1500
Lifespan: 10.000 hours
This Frigidaire Gallery induction cooktop is a stunning 30-inch option. There are four heating elements in three sizes, with easy-to-use sliding touch control for superior temperature control.
You'll be impressed with the responsiveness of Frigidaire Gallery's induction ranges.
It is easy to clean and use, and it boils water quickly. However, some users have had issues with installation because it's a bit more complex. But with a contractor, you can surely install it and it will last for at least 10,000 cooking hours.
When compared to others, this cooktop does not have a bridge burner and has a more streamlined look because of the numerous ring markings on its heating elements.
A bridge burner connects two of the heating elements to form a long oval shape which makes it easy to cook with extra-large pots and pans.
Our Ramblewood budget pick actually has this feature, so if you like to batch cook and meal prep for a large family, this might be something to consider. 
This cooktop is excellent for boiling water for your morning coffee or tea since it has a very quick heat-up time and it also offers very even heating. 
See how fast it works in this test video by Glenn Velvet:
Another interesting feature is the autosizing pan detection which can see the circumference of the pot or pan and then heat it up without wasting energy on heating more of the cooktop than required and only sends the heat to the pan's bottom.
Therefore, it's more of an energy-efficient cooktop compared to a natural gas one.
Another energy-efficient feature is the warming option which lets you warm up the food without overcooking. Using the feature is simple by turning the burner to L (lowest setting). 
When you start cooking, you probably want simple controls so you don't need to worry about touching random buttons. Touch controls in the center and front allow you to adjust temperature and settings.
There are also dedicated controls for each burner at the front and this allows you to set different heat settings for each burner when using multiple ones simultaneously.
Although it may seem common sense, the feature is not available on all induction cooktops, especially the cheapest ones. 
For example, the Ramblewood budget cooktop has all controls very close together and when you try to turn one of the burners on, it might also touch the other button and turn the others on too and this can be annoying.
This type of thing rarely happens with the Frigidaire.
The Frigidaire Gallery FGIC3066TB can provide up to 3,480 watts of power, a built-in timer, and hot-surface indicators lights. 
These features are all present in the expensive GE models like the JP3030 but those cost a lot more, so this is a better value purchase.
You lack the melt setting with the Frigidaire, but honestly, I don't know how often you need to melt foods and if you do, it takes a few minutes in the microwave and maybe you don't need this option. 
Best Budget Induction cooktop: 

Ramblewood 4 Burner 30″ Electric Cooktop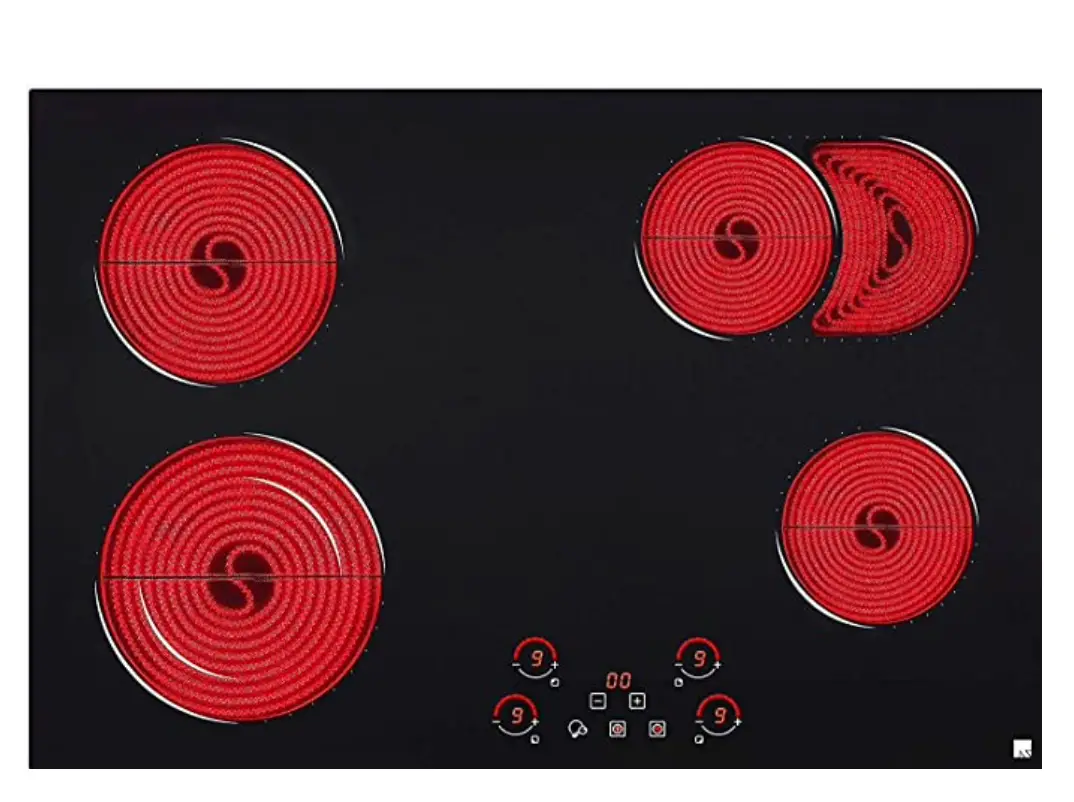 Price: $338+
Cooktop size: 30″ 
Number of heating elements: 4
Average operating cost per year: 0.1500
Lifespan: 2500-10.000 hours
Some people claim that induction cooktops are expensive and occupy large spaces in kitchens. However, this doesn't mean that you cannot own an induction cooktop if you have a small budget, accompanied by a small kitchen. 
The Ramblewood 4 Burner 30″ Electric Cooktop is a budget-friendly alternative to the Frigidaire cooktop and it costs half the price. 
Unlike most cheap-looking budget-friendly induction cookers, the Ramblewood Induction Cooktop be an addition to your countertops, with an amazing look. 
What makes this a really good cooktop is the fact that the glass surface is very easy to clean. The food doesn't stick on and you can wipe it away with a damp cloth or special cooktop cleaning solutions.
One of the reasons people are skeptical about buying induction cooktops is because they think they are fragile and hard to keep clean but that is definitely not the case.
In fact, customers rave about how easy this one is to clean compared to some of the big-name brands. 
One important thing to note about this cooktop though is the fact that it has a very powerful 7200W heating element. So, that means it consumes more energy than the Frigidaire model.
However, chances are you don't always want to cook on the highest heat setting. If you want to save money on your electricity bill, you can use the lower heat settings. After all, you can make soups, stews, pasta dishes, and more on low or medium heat.
This is also a child-safe cooktop because it comes with a child-safety lock so you don't need to worry about kids touching the hot surfaces and getting hurt.
There's also a residual-heat indicator which is a useful feature for adults too because if the cooktop hasn't completely cooled down, you're warned about it. These two safety features are very handy and surprising because you don't expect that from a cheaper model. 
Compared to similarly priced Thermomate cooktops, this Ramblewood made the list because it's easier to install and it turns off when you want it to. Others had a hard time cooling down and some customers noticed the heating element wouldn't turn off!
Check out the budget-friendly price here
Keen to cook Teppanyaki on your induction stovetop? I've reviewed the Best Griddles & Teppanyaki Grill Plates for Induction Hobs here
Frigidaire vs Ramblewood
When comparing these two induction cooktops, the most important distinction is the price. Frigidaire is one of the top brands when it comes to appliance manufacturers.
Therefore, their products are a bit pricey but the products are well worth it because they are durable and well-built.
This cooktop will last you for approximately 10.000 hours of cooking time and it's made of a stronger glass that's less prone to cracking. 
Ramblewood is a cheap budget-friendly manufacturer and its products are made in China. However, they use cheaper prime materials which allow them to have lower prices.
But, just because the cooktop is half price compared to Frigidaire doesn't mean it's half as good. In fact, the cooktop is of the same size and has the same number of heating elements (4).
Many of the features are almost identical so if you want to save money, or use this cooktop for a rental property, it's a great value purchase.
Both of these units are fairly easy to install and their touch buttons work well. The difference in design and layout of these two induction cooktops is important to think about.
Frigidaire's layout is a bit better because you can use a griddle on the two left burners, for example, and then boil water or cook other foods on the remaining burners. This makes the cooktop very practical. 
Ramblewood's design is great too but since the right-hand size burners are a bit close together, you can't use really big pots or pans at once. 
It depends on how often and how much food you like to cook. 
Recommended Induction Cookware
If you use an induction cooktop, you need to use cookware that is suitable for that. This means that your pots and pans must be made from a magnetic-based material. The most popular types are cast iron and magnetic stainless steel.
Check out these affordable cookware sets that are great for induction
Best gas cooktops
Best overall gas cooktop: Frigidaire FGGC3047QS Gallery 30
Price: $800+
Cooktop size: 30″ 
Number of heating elements: 4
Average operating cost per year: 8-10 cents
Lifespan: 15 years
The Frigidaire FGGC3047QS Gallery 30 Gas Cooktop is the best overall gas cooktop. This is one of the gas cooktops that comes with whatever you need to make cooking easier.
The differences between this gas cooktop and another boil down to how powerful each burner is, how easy it can be cleaned, and how durable the range is.
This Professional 30-inch gas cooktop from Frigidaire checks all of these boxes. Frigidaire's latest venture in the gas range space features a stylish stainless steel cooktop with cast-iron grates. 
It also includes a companion cast iron griddle, making it an attractive option for any kitchen.
The Frigidaire FGGC3047QS measures 30" w x 21.8" d x 5" h, and can fit in any space measuring 30". When you look at this cooktop, you will realize that it comes with 5 burners, and 4 of them are sealed.
This cooktop comes with cast-iron grates. These make it easy for you to slide your pans from one burner to another as you cook. The cooktop is made with extremely durable cast-iron grates.
This not only gives them a beautiful appearance but also guarantees their durability for a lifetime. 
Each grate can be removed by lifting one of its three sections up. They are not locked in any way but rely on the weight of the cast-iron to hold them in place.
The sealed burners emit flames through a protective cap, rather than directing the flame to the cookware. One benefit of sealed burners is that they make it easier to clean your cookware and cooktop.
In addition, the burners produce cooking power that ranges from 450 to 18,000 BTUs. Looking at the design of the Frigidaire FGGC3047QS Gallery 30 Gas Cooktop, its central burner produces more heat.
One notable thing about the Frigidaire FGGC3047QS Gallery 30 Gas Cooktop is that the control panels are at the top, rather than the front side.
This design makes it easier to control the cooker since you don't have to look down whenever you want to turn a knob.
The controls are very easy to use and come with a sport ridge in the middle, which makes gripping the knobs easy—even with gloves on.
The most amazing thing about this cooktop is that it's compatible with both propane and natural gas. Using multiple burners is very easy, and it will not feel crowded, unless when you use large pans on every burner.
Best Budget Gas cooktop: Empava 36″ 5 Italy Sabaf Burners
Price: $360+
Cooktop size: 36″ 
Number of burners: 5
Average operating cost per year: 8-10 cents
Lifespan: 15 years
The Empava 36″ Stainless Steel gas cooktop is the ideal cooktop for anyone who is on a tight budget. If you desire to buy a budget-friendly gas cooktop, then the Empava 36″ Stainless Steel is the right choice for you!
It's slightly larger than the Frigidaire and gives you more cooking space which is ideal, especially if you like to batch cook, meal prep, or cook up tasty 3-course meals. 
With plenty of space (5 burners), you can really multitask and cook all types of varied dishes. This cooktop runs on propane OR natural gas, depending on what you've got in the house.
There are two sets of nozzles included so you can adapt the cooktop according to your fuel source. By default, the Empava 36″ Stainless Steel is designed for natural gas, which means you might need professional assistance to set the unit for propane.
A minor disadvantage, however, is that the cooktop doesn't have continuous grates, which means sliding the pots from one burner to another will be a challenge. But, the grates are made out of high-quality materials and are dishwasher safe.
Apart from the grates, the regulation valves and burners are also made from high-quality materials, and will not wear down, even with constant use. But, the most interesting thing about this cooktop is that the knobs and grate are dishwasher safe.
This means keeping your cooktop clean after every meal won't be a problem. Since all 5 burners on this cooktop are sealed, it means your cooktop will always remain clean, no matter what you are cooking.
The Empava 36″ Stainless Steel comes with dimensions of 36.02 in. L x 20.67 in. W x 2.1 in. 
The unit has a stainless steel finishing, which doesn't scratch easily, compared to other gas cooktops. The control knobs always feel solid and very responsive to every turn.
The buttons give you unlimited control over the burners and have an output range of between 4,000 and 12,000 BTUs.
It's a pretty powerful cooktop and some customers claim that the high heat setting is extremely powerful, so you'll mostly need the medium and low simmer setting only. 
The designers of this cooktop have your safety in their minds; that's why they have fitted it with an auto shut-off safety sensor. The sensor prevents gas from flowing when you are not using the unit.
This is an essential security feature that you will rarely find in any gas cooktop.
Check the latest prices and availability here
Looking for an even smaller gas stovetop? I've reviewed the best two burner gas stovetops here
Frigidaire Gallery vs Empava
The main difference between these two gas cooktops is their size. The Empava is 36″, while the Frigidaire is only 30″ and might fit better in your kitchen since the 36″ is a bit less common.
But, in terms of burners, they both have 5, so you can cook many foods at once. The Empava has a slightly larger middle burner which gives you more cooking space. 
I want to note a difference in the build. The Empava is made of stainless steel but also has cast-iron elements which make it a good heat distributor and more durable in the long run.
But, cast iron is a bit harder to clean compared to stainless steel. The Frigidaire, on the other hand, is fully made of easy-to-clean stainless steel. 
The downside of the Frigidaire cooktop is that compared to Empava, it's harder to install. There seems to be an issue with the anchors so you need an extra 3 inches per side for this cooktop to fit into the space perfectly.
Empava seems to be easier to install and the measurements are correct so you shouldn't need to cut into your cabinets or kitchen furniture. 
If you love to cook but don't want to spend too much money on a new gas cooktop, the Empava is more than suitable for the average household. It works very well and this budget-friendly option is easy to clean, long-lasting, and heats up quickly.
But, if you prefer the durability and safety associated with Frigidaire products, you'll be glad to know it's not nearly as expensive as you'd expect and this particular cooktop is one of the top-rated products year after year so it's a safe bet. 
How to clean induction and gas cooktops
Cleaning is a daily chore, and if you spend lots of time cooking, you know it can take a while to get your cooktops clean and shiny. But, let's take a look at how you need to clean a gas and induction cooktop and see what's easier.
Gas
It is generally harder to clean gas cooktops because they have a lot of metallic components. When choosing to buy a gas stove, choose one with removable burners that are dishwasher safe, so you can clean it easily.
If it's not dishwasher safe, you can still use a cleaning solution to wipe the burners. The burner control knobs can be cleaned with a cloth and cleaning liquid.
Induction
The glass-ceramic coating is very easy to clean up because it is a smooth surface. You can simply use water and a clean cloth to wipe down the surface. The ceramic material prevents food from falling through any grates, so any spills can be wiped immediately.
FAQ's – Induction vs. Gas Cooktops
If you're curious to find out more information about the pros and cons of gas and induction cooktops, keep on reading. I will answer some of the most common questions and concerns you might have to help you make an informed decision.
Here's our list of frequently asked questions conveniently answered for you!
Why is an induction cooktop more efficient than gas?
There's no doubt the induction cooktop is more energy-efficient than your gas one. The reason for this is that food cooks faster on an induction hob compared to electric and gas cooktops.
For example, the food you cook with induction receives about 90% of the heat the hob produces. On the other hand, only about 45% of the gas produced actually reaches the food to help the cooking process. So, you're wasting a lot of gas, and food cooks slower.
What's better for the environment a gas, or induction hob?
The advantage of an induction hob is that it runs off of electricity and that electricity can be produced through renewable energy sources. But, a gas hob runs on natural gas as its power source.
Unfortunately, this type of gas is a fossil fuel that causes pollution. Therefore, the induction hob is better for the environment. As well, consider that an induction hub is more efficient because it uses almost all of the heat that it produces, wasting very little.
What are the disadvantages of induction cooking?
The first and most obvious disadvantage of induction cooking is that you need to use compatible cookware. You need to use magnetic cookware or else the induction process doesn't work and then you can't cook!

Induction doesn't work with non-magnetic cookware such as ceramic, glass, aluminum, and copper.

  

You can't use a round bottom wok. You need either a flat bottom wok or a special induction wok hob which is an added expense.

Another disadvantage is price because an induction cooker is more expensive than an electrical or gas hob. If you're also buying all new cookware, it's going to drive up the cost of using your new induction stovetop. 
The lifespan of an induction cooktop is shorter compared to a gas one.
Because the surface is made of glass, an induction cooktop is prone to scratches and damage and can even crack or break so you have to use it carefully.
It also takes a while to get used to using the touch controls and settings.
How long do induction cooktops last vs gas cooktops?
Induction cooktops are not really designed for continuous use and there is a difference between household and commercial models.
An induction cooktop's lifespan is measured in hours, not years. Induction cooktops that are built for homes are designed to last approximately 10,000 hours. Commercial-grade cooktops can operate for up to 30,000 hours.
The average lifespan of a gas cooktop is longer than the induction and measured in years, not hours. 
Most gas cooktops last between 13 to 15 years. 
Which is faster gas or induction?
If you compare three cooktops: gas, electric, and induction, you'll realize that induction hobs cook food at the fastest rate. For example, it takes approximately 4 minutes to boil some water on the induction cooktop.
An electric coil will set you back at 7 minutes. The gas cooktop is the slowest and it takes about 8 or more minutes to boil a pot of water. We can conclude that gas is the least efficient, followed by an electric coil, and induction is the fastest.
Are induction hobs worth the money?
It depends on what you're looking for. Consider that an induction hob is more expensive than a gas or electric cooktop. As well, its durability and life are about half of that of the gas hob.
So, you might be better off with a gas cooktop if you're thinking long term cooking devices. And, you need to consider that induction cooktops are prone to breaking and cracking and they must be replaced since most can't be repaired.
But, there is no doubt induction hobs are way more energy-efficient than gas ones. These induction hobs are super fast at heating up. They give instant cooking control which in turn reduces the amount of energy you use and waste.
So, if you want a hob that cooks food fast and cools down equally as fast, then induction is your best option.
Do professional chefs use induction hobs?
Yes, many top chefs around the world are induction converts. They are enthusiastic about cooking on an induction cooktop. One of the main advantages of this type of cooking surface is that the chef can combine the cooking zones and use them to heat large cookware evenly.
They can double or triple any recipe by cooking on a combined cooking zone instead of making the same dish on two or three separate burners at once. But one of the reasons chefs love induction cooking is that it's more energy efficient than gas.
The induction cooktop has a wide heat range and it can cook at a precise temperature, which gives a chef great control over the cooking process.
They can simmer easily and make changes to the heat intensity quickly, and this is excellent when making sauces and confections in professional kitchens.
Therefore, there is no surprise that chefs like induction cooking. They are increasingly using glass-ceramic induction cooktops to save time and keep restaurants energy-efficient.
How long do induction cooktops last?
In general, an induction cooktop has about half the lifespan of a gas or electric. Commercial cooktops will last about 7 or 8 years in a restaurant. These cooking devices are designed to last about 30,000 hours of continuous cook time.
Think of it as cooking for 10 hours per day for about 8 or so years. Your residential induction cooktop also has an 8-year average lifespan. So, you need to think about your finances and how often you want to replace the cooktop in your kitchen.
How long does a gas stovetop last?
The gas range lasts the longest. It all depends on the upkeep, maintenance, and brand. Good brands make very durable stovetops and if you clean them properly, they last 15-17 years. This is quite a long lifespan compared to induction.
Do induction cooktops break easily?
There is a common problem with induction hobs – they are vulnerable to breaking. They are fragile because they are made with a glass-ceramic surface.
This is obviously easy to scratch, crack, and break if you're not careful as you maneuver heavy pots and pons. The glass-ceramic material is strong but nowhere near as strong as the metal of gas cooktops.
But, don't worry, induction hubs are not flimsy. The glass-ceramic components are made of a composite material that does not break with the regular daily cooking wear and tear.
Instead, you might notice stretches from dragging the pots and pans across this surface.
Why are induction cooktops so expensive?
There are several factors that influence the price of an induction hob. First, consider the power. An 1800 watts per hob power is going to cost more than the usual 1300 watt per hob power of other cooktops.
The more power a unit has, the more expensive it is. Second, it depends on how many burners your cooktop has and its size.
A cooktop with 3 or 4 small burners is cheaper than a cooktop with one giant burner. A big burner can heat 10-inch cookware easily and it is made of lots of a glass-ceramic composite, hence the reason it's expensive.
Third, you're paying for extra safety. The induction cooktop doesn't heat around it and cools instantly after you turn it off, so it's less of a fire hazard or safety hazard for kids.
Finally, the reason the induction is expensive is that it is built-in or installed in the kitchen furniture and countertop. So, it requires installation, different connections, and some technical modifications. In the end, you are paying for the convenience and ease of use.
Can induction cooktops be repaired?
Unfortunately, induction tops that are broken, cracked, or shattered can't be repaired.
They must be replaced by new hobs.
To avoid breaking your expensive cooktop, use the pot and pans gently and carefully as you cook. Don't let the glass-ceramic surfaced get scratched. Never slide your cookware across the hobs.
If you spill any hot liquids, especially sugary and sticky concoctions, clean them quickly before they cool down. Once cooled, these stick to the cooktop which causes pitting and damage.
Why do so many people still prefer gas cooktops?
Also known as a gas stove, the gas cooktop is still very popular in households worldwide. The heat source for these gas cooktops comes from various flammable gases, such as natural gas, propane, butane, or liquified petroleum gas.
It depends on what area you live in and what the most affordable energy source is. Almost all new gas cooktops come with a built-in extractor hood which helps evacuate fumes and gases for your safety.
These types of stoves are easy to use, relatively inexpensive, and last for many years. Therefore, many households still prefer gas stoves over induction hobs.
Is induction cheaper to run than gas?
In general, it is cheaper to run induction because induction cooktops use electricity and heat food quickly, so you are using the cooktop for less time compared to gas.
The cooktops don't use a lot of energy and electricity because they distribute the heat evenly in the cookware. But, it also depends on what the gas prices are in your area.
The average cost of running an induction cooktop per hour is: 0.1500.
The average cost of running a gas cooktop per hour is: 8-10 cents.
Does aluminum work on induction cooktops?
No, aluminum doesn't work with induction cooktops because it is not a magnetic metal. It needs to have a magnetic coating to work.
Can you use Le Creuset on induction?
Yes, you can use the Le Creuset sets on induction cooking. This cookware is made with enameled ceramic on the exterior but the inside is made from cast iron, a perfect material for induction cooking.
If you check the Le Creuset website, it specifies that you can use their cookware sets on induction surfaces.
Also read: Why should you buy a cast iron pan? Tips and best buy
Do chefs prefer gas or induction?
In the past, gas cooktops were the norm and since induction wasn't an option, it was the preferred choice for chefs. However, these days, chefs prefer to use induction stovetops. 
The reason is that it offers instant heat control and cooks the food evenly. It's also a safer option, especially in a busy kitchen where lots of food is cooked at once.
There are fewer chances for people to burn themselves and the chef can instantly lower or raise the heat with the touch of a button. 
The other main reason chefs choose induction is that these glass cooktops are actually easy to clean. Therefore it takes less time to clean the cooktop than it would take to scrub a gas one. 
Is induction cooktop bad for your health?
The only negative argument against this method of cooking is that induction stoves can be dangerous because they are electrical. They emit electromagnetic fields (EMFs). 
How dangerous are these EMFs and how dangerous is an induction stove? 
The opinions are split on this subject. Some say they can be dangerous to your health and could cause a variety of conditions, including headaches, nausea, malignant tumors, and even migraines. They might also be harmless and just a helpful part of the modern world.
EMF is the main reason people think induction cooking is bad for your health but in reality, it's not. Induction cooking is completely safe. 
No one has been able to confirm the results of an old study that claimed EMFs cause cancer and other diseases. There is no conclusive causal link between higher cancer rates in people living near power lines.
There are actually no home appliances that emit radiation dangerous levels, whether it is non-ionizing or ionizing. Scientists agree that there is no cumulative effect from non-ionizing radiation.
This means that there is very little evidence to suggest that any home appliance, even your induction stove, could pose a danger. 
The bottom line is that induction cooktops are safe and you shouldn't worry about them harming your health. 
Bottom line
This is all you need to know about induction and gas cooktops. Both gas and induction cooktops are good options, and the choice you make will be a matter of preference.
Even though the gas cooktop is less energy efficient, both induction and gas cooktops are good investments. They both allow you to control the cooking process and you can start and stop them immediately.
However, you will need to put into consideration three things before getting your ideal cooktop—the cost, reliability, and safety, as this will lead you into making the right decision.
Read next: Best type of pan for a ceramic stove top [our review]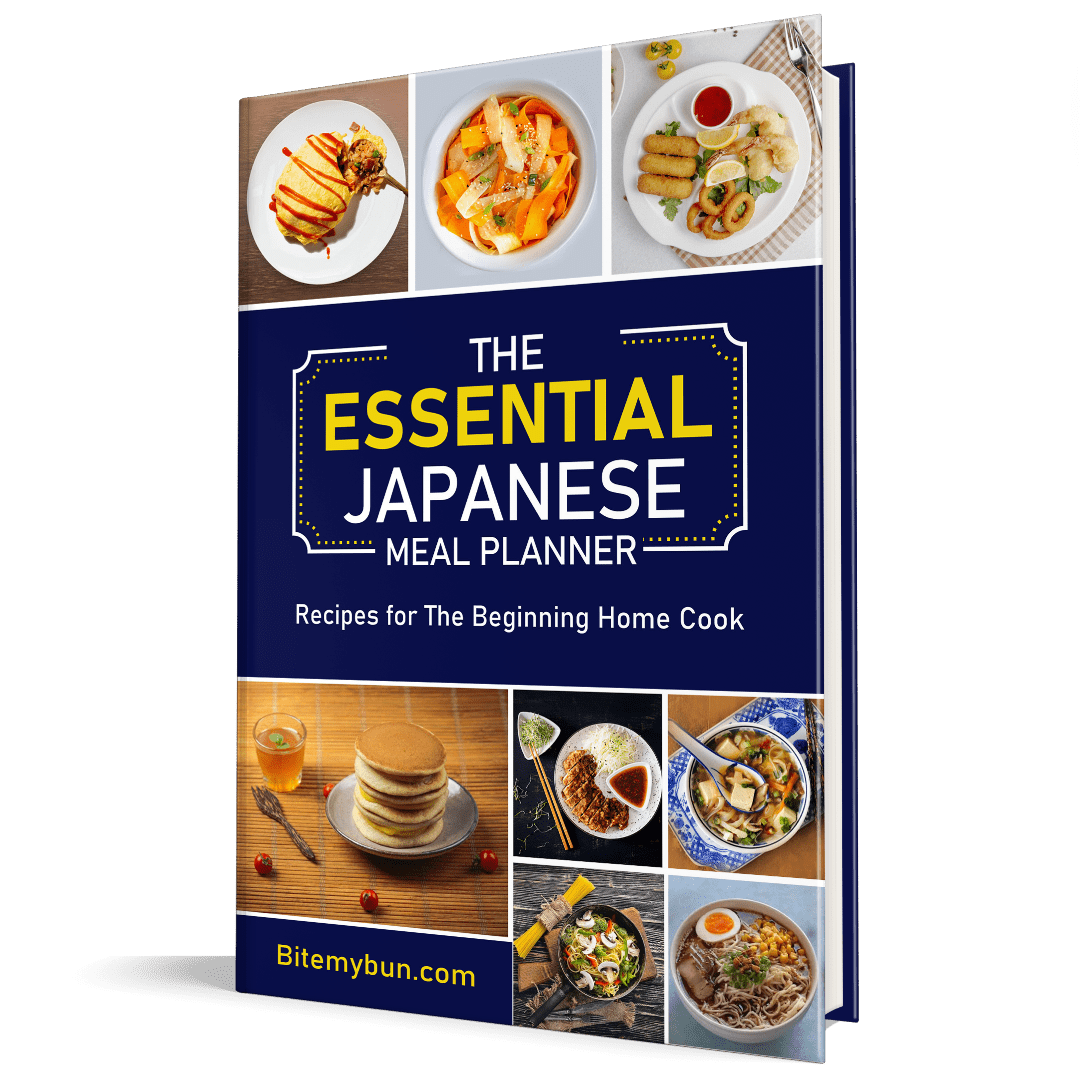 Check out our new cookbook
Bitemybun's family recipes with complete meal planner and recipe guide.
Try it out for free with Kindle Unlimited:
Read for free
Joost Nusselder, the founder of Bite My Bun is a content marketer, dad and loves trying out new food with Japanese food at the heart of his passion, and together with his team he's been creating in-depth blog articles since 2016 to help loyal readers with recipes and cooking tips.