Best Honyaki knives reviewed [The ultimate high-end Japanese knife]
I love creating free content full of tips for my readers, you. I don't accept paid sponsorships, my opinion is my own, but if you find my recommendations helpful and you end up buying something you like through one of my links, I could earn a commission at no extra cost to you.
Learn more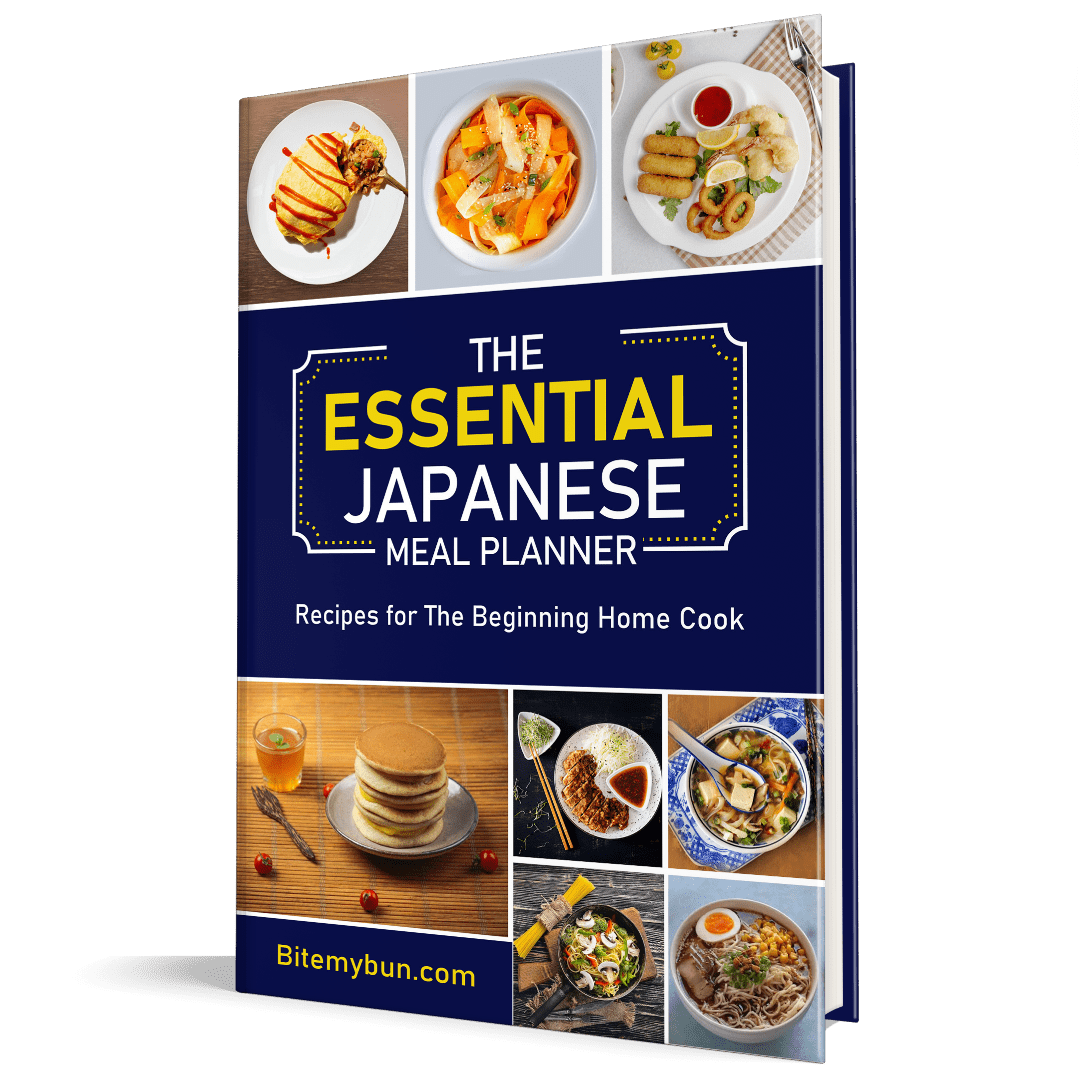 Check out our new cookbook
Bitemybun's family recipes with complete meal planner and recipe guide.
Try it out for free with Kindle Unlimited:
Read for free
The last time you had sushi in a Michelin-star Japanese restaurant, I bet it was cut using a premium-quality Honyaki knife.
Why am I so sure? Because the term "Honyaki" is considered a status symbol among professional chefs handling high-end kitchens.
The reason is simple; a Honyaki knife is one of a kind.
One could call it the Tom Cruise of Japanese culinary utensils, loved and demanded despite the obvious imperfections ;)
It's ridiculously expensive and the hardest to work with, but in the end, the effort is worth every penny!
The best Honyaki knife available in the market is the Aritsugu Yanagi White Steel Honyaki. It is revered for its stellar finish and immaculate quality, with functionality unmatched by the price.
Let's look at some of the best options that are available.
Best Honyaki multi-use knife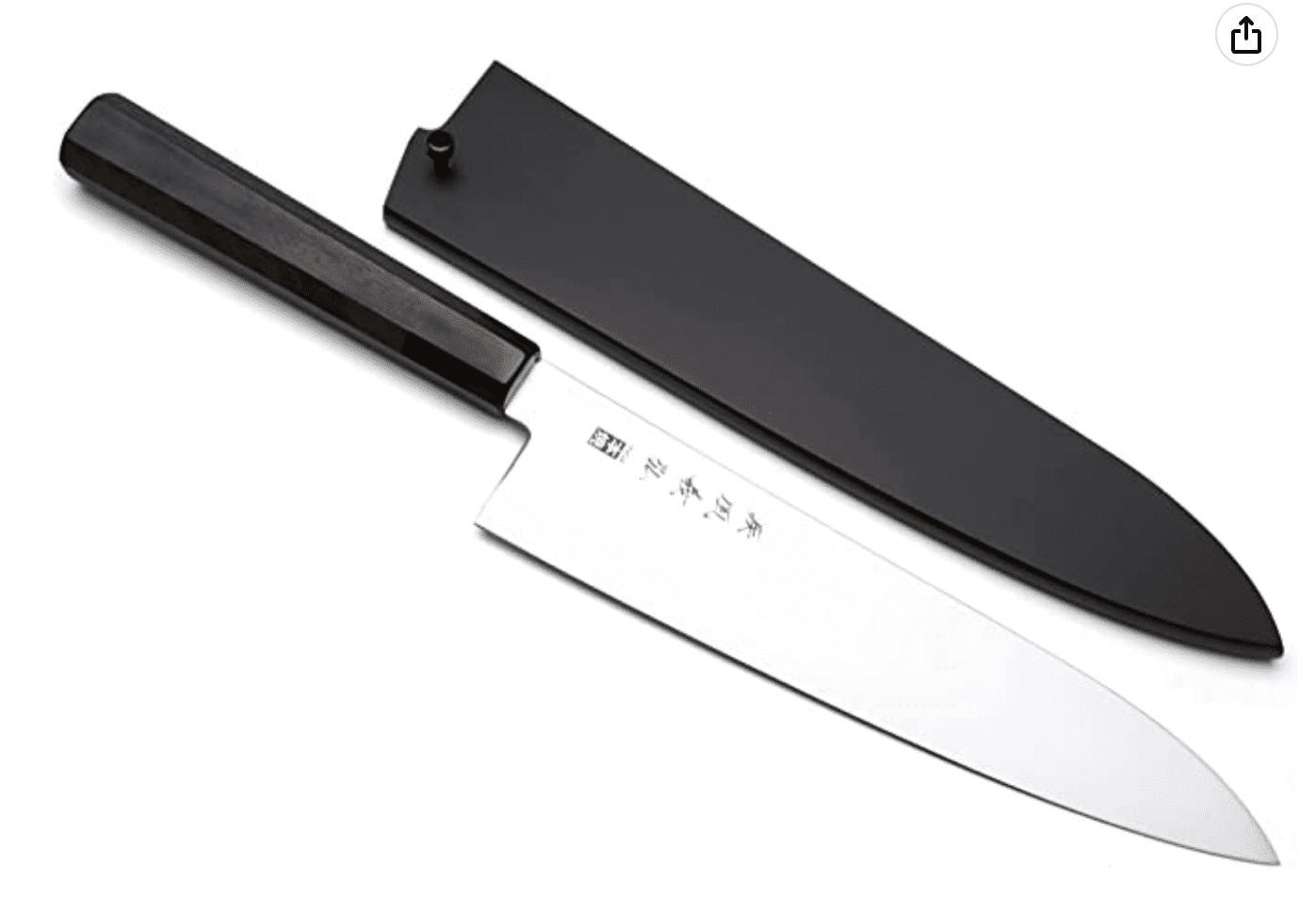 Best Honyaki Kiritsuke knife
Best Takobiki Honyaki knife
But the question is, what is it with a Honyaki knife that makes it a standard in high-end kitchens?
Moreover, checking out the options above, why is it so expensive??
After all, it's not the only sharp Japanese knife on the planet.
Plenty of decent Japanese kitchen knives could be as sharp and functional, costing a quarter of what you would pay for a Honyaki knife!
In this article, I will get into all this and much more about the legendary Honyaki knives.
I will also discuss some of the best options once the basics are covered.
10 Tips to Save a Bundle on Asian Ingredients!
Introducing our brand new FREE PDF guide: "Saving Secrets: Unveiling the Art of Saving Money on Asian Ingredients" It's your first newsletter email, so start saving today! 📚🧧
We'll only use your email address for our newsletter and respect your privacy
What is a honyaki knife?
Honyaki (meaning 'true forged') is a traditional Japanese term used to describe a type of kitchen knife made from a single piece of high-quality carbon steel, unlike other knives made from multiple layers of steel and softer metals.
This results in a much harder, sharper, and longer-lasting blade favored by professional chefs and dedicated hobbyists.
Basically, the honyaki knife refers to a very expensive, premium hand-forged Japanese knife that is used by professional chefs.
White steel (shirogami) or blue steel (aogami) is used extensively in the production of honyaki.
Moreover, there are two distinct methods for producing Honyaki:
water-Honyaki
oil-Honyaki
When making oil-Honyaki, oil is added during the hardening process and when the steel is tempered.
A honyaki knife is very sought-after and probably the highest quality Japanese knife you can get.
But honyaki doesn't refer to a specific knife; instead, any type of knife (i.e gyuto, santoku, sujihiki) can be honyaki is made using this traditional single-steel piece construction.
Honyaki knife buying guide
A honyaki knife will be very expensive, and that's why it's best to do your research.
Certain features should be considered before investing money in a Japanese honyaki knife.
It comes down to what you're looking for and what type of knife or knives you need.
Type of knife
There are many types of Japanese knives out there, and they all have different purposes.
Any Japanese knife can be honyaki, but some knives are best suited for specific tasks.
For example, a honyaki yanagiba is excellent for slicing raw fish, while a honyaki usuba is better for chopping vegetables due to its rectangular blade.
Make sure you know what type of knife you need before purchasing one.
If you're looking for a knife equivalent to a chef's knife, you can opt for a honyaki gyuto or santoku.
Blade steel
Honyaki knives are made with high-quality Japanese steel.
The best quality honyaki knives use either Shirogami or Aogami type of steel, considered the highest quality steel for kitchen knives.
Shirogami refers to white steel, a strong and hard steel that will hold an edge for a long time.
Aogami refers to blue steel, which is slightly softer than Shirogami but still a higher quality steel.
Authentic honyaki knives are usually made of Shirogami white steel because of its strength and hardness.
Aogami is usually used for softer honyaki knives, such as a santoku or nakiri.
Finish
There are several Japanese knife finishes out there.
Some are smooth, glossy, and polished, whereas others are patterned and textured.
A honyaki knife usually has a mirror-like finish (Migaki) and is polished to a high shine.
Some honyaki knives also have an etched pattern on the blade, which is sometimes referred to as "suminagashi".
A honyaki knife with a mirrored finish is usually more expensive than one with a different finish.
Overall, when buying a honyaki knife, it's essential to consider the type of steel and the finish, as this can have an effect on the aesthetics as well as the functionality.
Handle material
Most honyaki knives have a traditional wooden handle, but some have a plastic or horn handle.
But traditional knives usually have a magnolia wood or ebony wood handle.
It's important to consider how comfortable the knife feels in your hand and that it fits your grip.
A traditional handle is usually heavier than a plastic or horn handle, but it will be more durable and comfortable for long-term use.
Best Honyaki knives reviewed
Now that you know everything about the Honyaki knife, let's get you through a set of options so that you can pick your perfect kitchen knife.
Best Honyaki multi-use knife
ARITSUGU

Japanese Chef's Knife Yanagi
Best for
beautiful design

saya is included

versatile
Falls short
blade is brittle

not as comfortable to use for long periods
Although it's called a Yanagi knife, this long-blade knife can be used to prepare fish and seafood for sushi and sashimi but it can also be used for some of the tasks a chef's knife is used for.
The Japanese Chef's Knife ARITSUGU Yanagi White Steel Honyaki 240 mm 9.44″ is an exceptional kitchen knife that embodies the finest qualities of Japanese craftsmanship.
From the moment you take it out of its elegant rosewood saya case, you can feel the quality and attention to detail that has gone into its creation.
The blade has the brand name etched on, which gives it a premium look.
The blade of this knife is made from high-quality white steel, known for its exceptional sharpness and durability.
The honyaki construction process, where the blade is made from a single piece of steel, ensures that the knife has a superior level of strength and stability.
The 240 mm length of the blade is perfect for slicing through fish and meats precisely and easily. It lets chefs slice salmon and oily fish with a single smooth motion.
You can pretty much use this knife for most Japanese knife techniques.
The rosewood saya case is a beautiful addition to this knife and provides excellent protection for the blade when not in use.
The saya is handcrafted and features a snug fit for the blade, keeping it secure and preventing any accidental damage.
A high-quality saya can be pricey, and every serious chef must take the honyaki knife on travels.
The knife handle is also made from rosewood and has a smooth, comfortable feel on the hand.
The shape and balance of the handle are excellent, providing a natural grip that feels secure and balanced.
As I mentioned, this knife is more of a multi-purpose chef's knife combined with the long razor-sharp of a yanagiba.
The long, narrow blade is designed to cut through fish with a single, clean stroke, allowing the chef to create precise and uniform slices.
However, the knife can also be used for other delicate slicing tasks, such as thinly slicing meats or vegetables.
Chefs also use it to slice beef for Yakiniku or finely chop ginger and other roots or herbs.
Overall, the ARITSUGU Yanagi White Steel Honyaki 240 mm 9.44″ Rosewood Saya case is an exceptional Japanese chef's knife that is perfect for anyone who appreciates quality and precision in their kitchen tools.
Single-beveled
Rosewood octagonal Wa-handle
Size: 240 mm (9.44″) 
Water-quenched steel
HRC 62
Mirror finished
Whether a professional chef or a home cook, this knife will give you the performance and reliability you need to create exceptional dishes every time.
Check the latest prices and availability here
Yoshihiro

Gyuto Mizu Yaki Honyaki Shiroko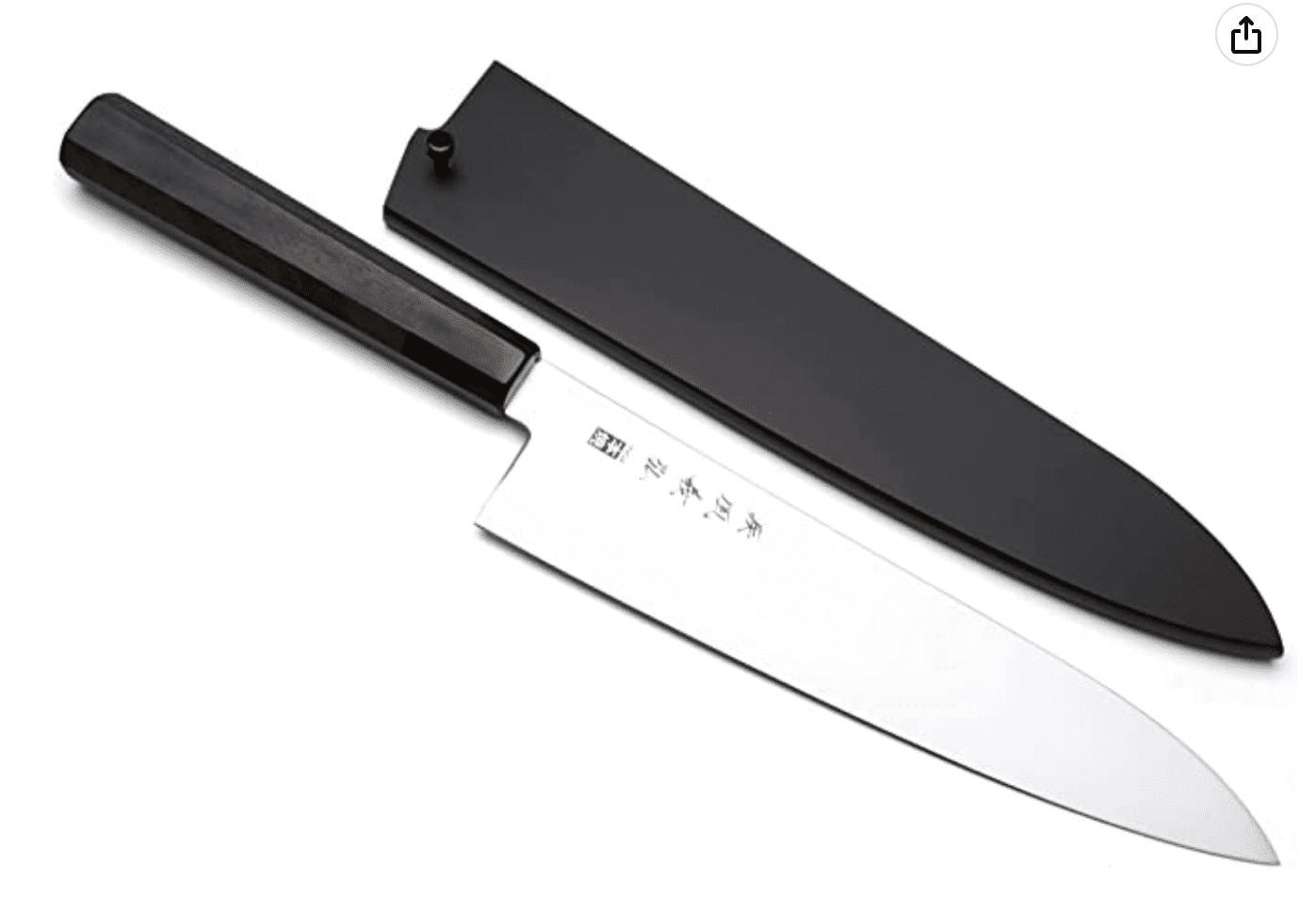 Best for
double-bevel

comfortable non-slip handle

cuts well through meat
Falls short
blade can rust

needs frequent sharpening
Coming from the same craftsmen who made the previously mentioned model, it's no surprise for Yoshihiro Honyaki Gyuto to be one of the best Honyaki Gyutos available.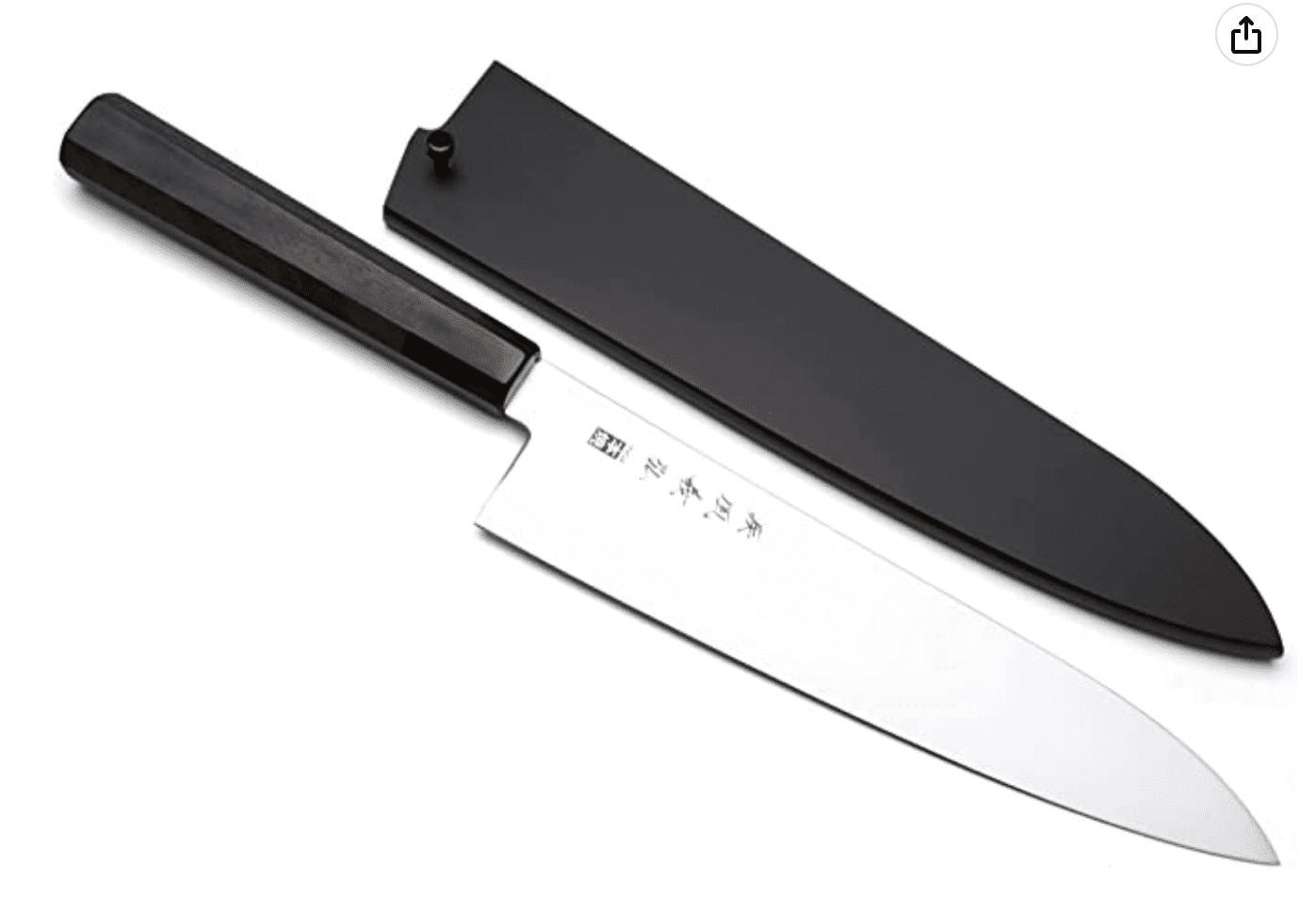 With the Wa-style octagonal handle for maximum control, this knife is comfy to hold.
The handle is made of shitan rosewood which is prized for its beauty and durability.
It has a warm reddish-brown color with a fine and even texture, and can develop a rich patina over time with use.
It is also a dense and heavy wood, which makes it resistant to wear and tear and provides a comfortable grip.
Knife handles made from shitan rosewood are known for their durability and natural beauty.
The wood is often finished with oils or waxes to protect and enhance its natural color and grain pattern.
Compared to other Yoshihiro honyaki, the significant difference I would like to point out is its double-beveled edge and the highly sharp tip, which are characteristic features of a typical Gyuto knife (like the ones I have reviewed here).
The double edge makes the knife highly suitable for newbies and professionals, as it's pretty easy to use.
The blade of the knife is made of Japanese AUS-10 stainless steel which is highly stain resistant so you won't see those ugly spots on your knife.
The blade is also heat-treated and hand-forged by master craftsmen using traditional Japanese sword-making techniques, resulting in a knife that is both strong and sharp.
This knife is best known for how sharp it is and its excellent edge retention over time. That's why the chef prefers to spend money on Yoshihiro knives- yes, they're that good!
The unparalleled versatility it brings when chopping and dicing veggies, slicing meat and fish, or making those precision cuts (like in mukimono decorative garnishings)
The Yoshihiro Gyuto knife also features a traditional Japanese Wa-handle, which, combined with the double-beveled edge of the knife, makes it ambidextrous.
Thus, whether right-handed or left-handed, you can use the knife without any problem.
When you buy the knife, you also get a lacquered wooden saya to store it safely and travel without damaging the blade.
Combine this with a quality Japanese roll like the ones reviewed here, and you can take your knives on the road without any issue.
The steel type used for the knife is also pure white, which means this honyaki will need all the extra protection as its previous counterpart.
Precautionary measures like not using anything except a whetstone, keeping it covered, and washing it immediately after cutting acidic foods are some essential protective techniques.
All in all, a good knife for what it's worth, with one of the best after-purchase services in the world.
Double-beveled
Shitan rosewood octagonal Wa-handle
8.25″
HRC: 62-63
Mirror finished
Check the latest prices and availability here
Best Honyaki Kiritsuke knife
Yoshihiro

Kiritsuke Mizu Yaki Shiroko White Steel
Best for
great for precision cuts

can be used for decorative carving

comfortable to hold
Falls short
blade reacts to acidic foods

needs maintenance
You may know it or not, but a Kiritsuke combines the best qualities of Gyuto, Yanagi, and Usuba, arguably the best Japanese knife on the market that you can use for almost anything!
Although Kiritsuke knives are available in single and double-beveled varieties, the one we have here is a double-beveled version that appeals to experienced and inexperienced chefs.
In terms of overall build and production techniques, this one is a fine example of fine Japanese craftsmanship, with a mirror-finished blade, extremely sharp edge, and pure white steel construction.
It also features the same octagonal Ebony Wa-handle with a very ergonomic and ambidextral design complemented by the double bevels.
The knife also has a 9-inch (240mm) total length, perfect for handling and control, especially if you have previous experience with Wa-handles.
The blade of the Mizu Yaki Shiroko White Steel Kiritsuke knife is finished with a beautiful Mizu Yaki water quenching process, which creates a unique and beautiful pattern on the surface of the blade.
The honyaki construction process, where the blade is made from a single piece of steel, ensures that the knife has a superior level of strength and stability.
Also, the Kiritsuke shape of the blade is a hybrid between a chef's knife and a vegetable knife, providing a versatile and multi-functional tool that can be used for various kitchen tasks.
The long, narrow blade is perfect for slicing through meat and vegetables with precision and ease, while the tip of the blade allows for intricate cuts and detail work.
Some chefs also use this knife for food carving, known as mukimono.
You can use the knife for dicing, chopping, slicing, precision cutting, and practically anything. Besides, the caring and protection techniques of the kife are the same as any Honyaki knife.
This means immediate washing after cutting acidic foods, no other sharpening tool except whetstones, and keeping it dry and covered in its Saya when not used.
That said, it's a premium version of a knife that is already a status symbol in a chef's kitchen.
Double-beveled
Ebony octagonal Wa-handle
Water-quenched steel
HRC 65
Mirror finished
Check the latest prices and availability here
See a Honyaki Yanagiba being sharpened here using a traditional whetstone:
Best Takobiki honyaki knife
Yoshihiro

Mizu Yaki Honyaki Mirror Finished Mt.Fuji with Full Moon Sakimaru Takobiki
Best for
has a hamon with Mt. Fuji (it's like art)

very thin blade for sashimi

ebony handle
Falls short
need knife skills to use properly

very expensive
The Takobiki knife is a traditional Japanese knife that is primarily used for slicing and filleting fish.
It has a long, narrow, and thin blade that is designed to cut through fish without tearing or damaging the flesh.
This Yoshihiro honyaki takobiki knife is used by the world's best sashimi and sushi chefs to fillet the thinnest slices of fish and seafood so they can serve it fresh.
Without proper Japanese knife skills, it's nearly impossible to use this precise knife properly.
Since it has a single-bevel blade, it is a bit harder to use, but it's a razor-sharp blade, so it will slice through the flesh like butter.
What makes this knife special and unique is the hamon. Knife hamon is a distinctive pattern that appears on the blade of a Japanese knife.
It is created through the differential hardening and tempering process used in Japanese swords production.
This honyaki has a special Mt. Fuji design with a full moon on it, giving the blade a distinct character. It's a great way to show off this premium knife.
The knife's handle is made of ebony, not magnolia wood. The advantage of the ebony handle is that it's a durable material for knife handles.
It can withstand repeated use, exposure to moisture, and other harsh conditions.
Another advantage is that this takobiki has a flat rim (Uraoshi) on the back and a concave grind (Shinogi) on the front.
The Urasuki and Shinogi work together to allow the blade to cut food with little harm to the surface and cells, preserving the texture and flavor.
The Uraoshi is the slender, flat rim that encircles the Urasuki and strengthens the blade's strength at its otherwise weak edges.
Therefore, the flesh isn't damaged and is perfect for serving in high-end restaurants.
Overall, this specialty knife is designed for serious chefs, and its price tag reflects that.
But it's the type of sharp, precise knife that can make sushi and sashimi look like real art.
Single-beveled
Ebony octagonal Wa-handle
Forged from single piece of steel
13″
Mirror finished
Fuji mountain with a Full Moon hamon
Conclusion
If you're looking for the best and have the pockets, then Honyaki knives are what you should be going for.
These knives are made with extreme precision and care and use some of the finest materials in the world.
They offer unparalleled performance and durability and have many features that make them perfect for any kitchen.
Whether you're a professional chef or just starting out, these knives will make your cooking experience easier and more enjoyable.
In other words, if you are up for all the extra care that comes with Honyaki knives, be ready for a cutting experience like never before!
Next, find out why authentic mirin can be so pricey here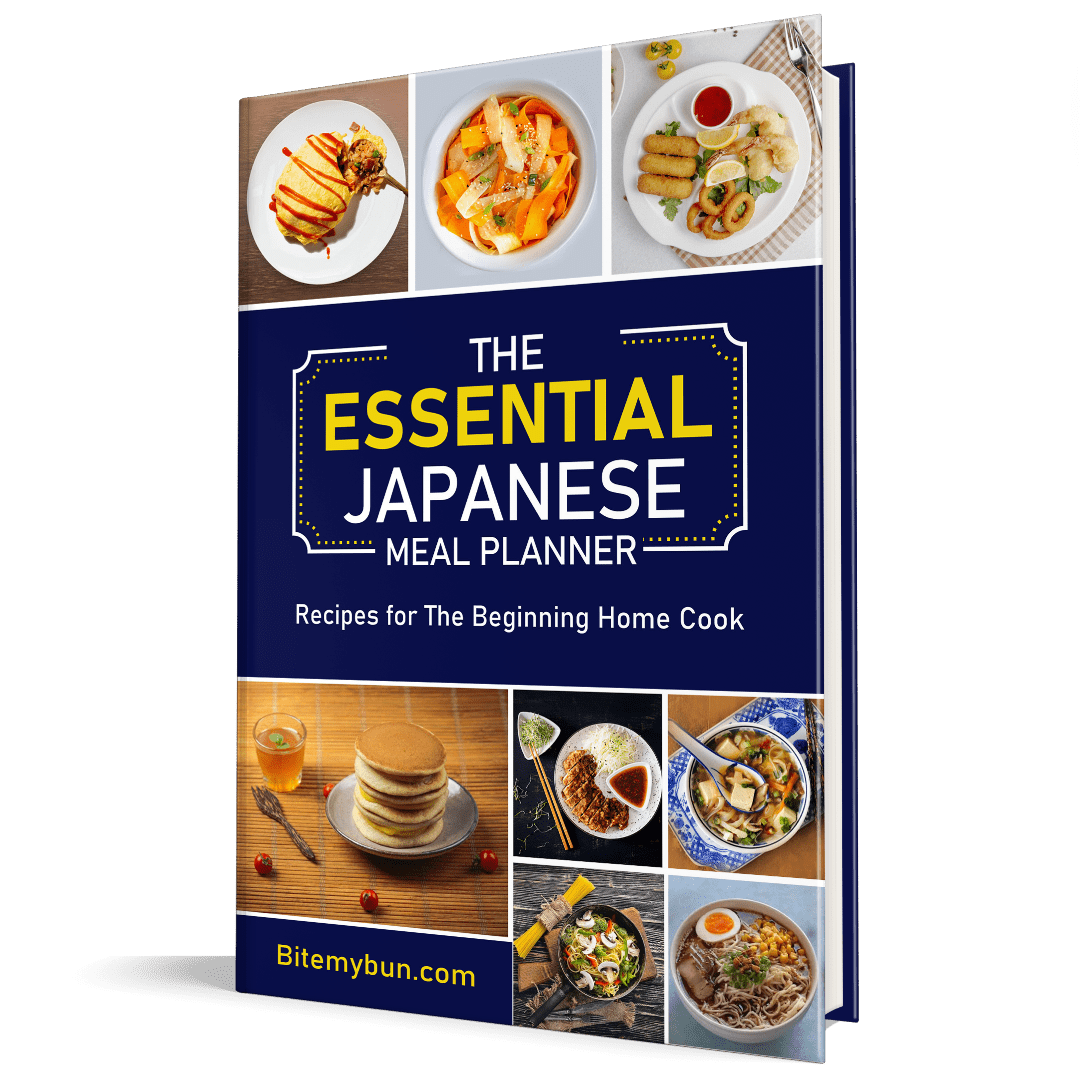 Check out our new cookbook
Bitemybun's family recipes with complete meal planner and recipe guide.
Try it out for free with Kindle Unlimited:
Read for free
Joost Nusselder, the founder of Bite My Bun is a content marketer, dad and loves trying out new food with Japanese food at the heart of his passion, and together with his team he's been creating in-depth blog articles since 2016 to help loyal readers with recipes and cooking tips.