Best oyakodon katsudon pan | Your top options for traditional cooking
I love creating free content full of tips for my readers, you. I don't accept paid sponsorships, my opinion is my own, but if you find my recommendations helpful and you end up buying something you like through one of my links, I could earn a commission at no extra cost to you.
Learn more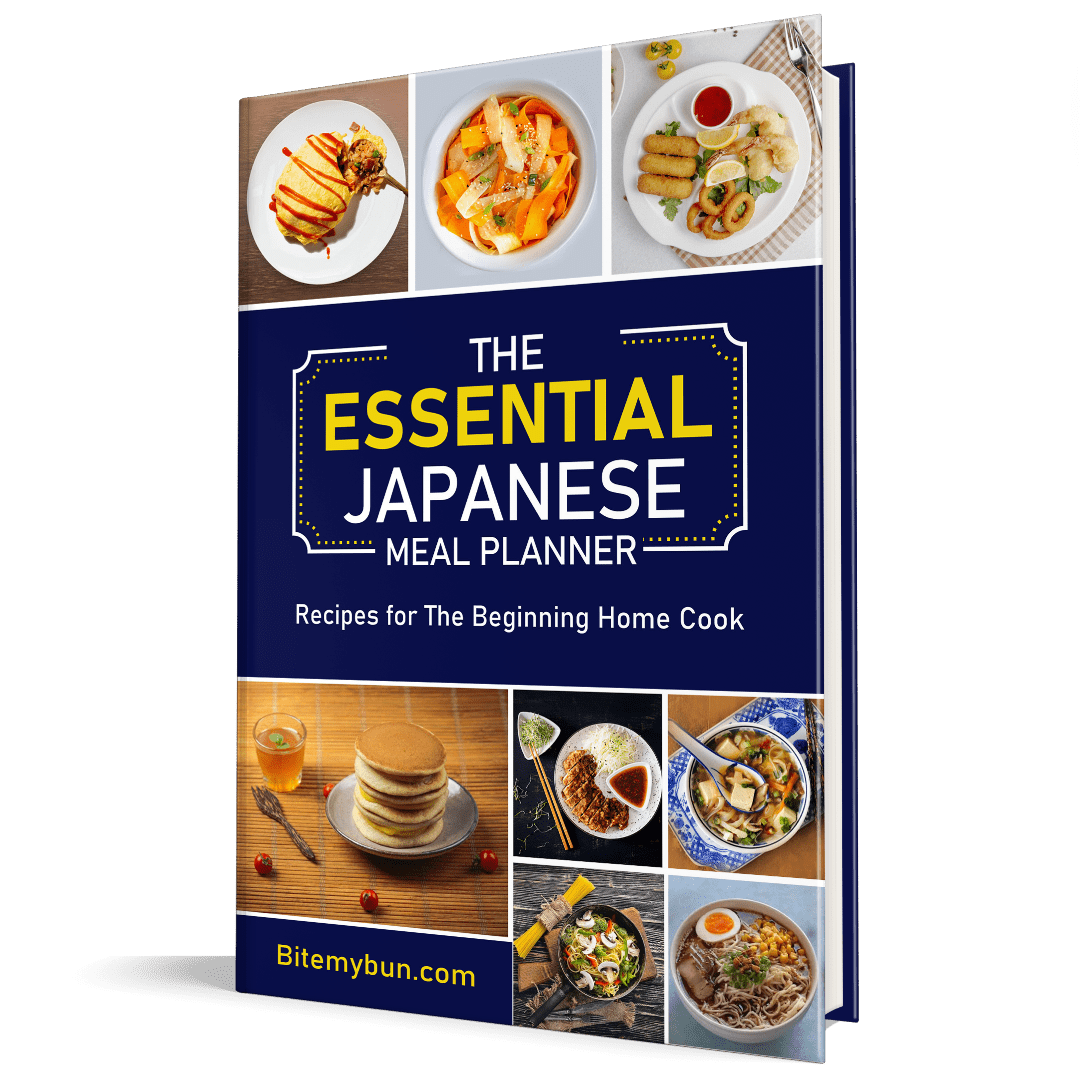 Check out our new cookbook
Bitemybun's family recipes with complete meal planner and recipe guide.
Try it out for free with Kindle Unlimited:
Read for free
There are plenty of delicious chicken katsudon or soupy oyakodon with egg recipes. Once you see how tasty these dishes look, you'll want to make some at home.
The only problem is that making these Japanese foods in a regular frying pan is not going to give you the same results as using a special oyakodon katsudon pan, also known as a donburi pan.
I'll be sharing the best oyakodon and katsudon pans on the market so that you can add this kitchen must-have to your collection.
The best oyakodon katsudon pan is the Pearl Metal Donburi Petite Pan for katsudon oyakodon. It has an affordable price and the perfect one-portion size to make a delicious bowl of oyakodon or katsudon, and it also comes with a lid so you can simmer the food.
Check out the preview chart first for more great options, then each review down below.
10 Tips to Save a Bundle on Asian Ingredients!
Introducing our brand new FREE PDF guide: "Saving Secrets: Unveiling the Art of Saving Money on Asian Ingredients" It's your first newsletter email, so start saving today! 📚🧧
We'll only use your email address for our newsletter and respect your privacy
What is an oyakodon or katsudon pan?
It looks like a small round pan in the shape of a soup ladle, except it's not as hollow. This type of pan is used to make individual food portions.
Oyakodon and katsudon are two popular rice bowl dishes made with chicken or pork and egg.
The idea behind that pan is to place it on the stovetop and then cook the meat, vegetables, and egg right in the pan. The pan has a flat bottom, so your ingredients don't drop out, and you can also add a bit of liquid.
After all, oyakodon is a brothy dish.
This type of pan is often called a Donburi petite pan because it's used to make donburi (rice bowl) dishes, and it is small with a 160 – 170 mm diameter.
It's the kind of cooking accessory every Japanese food lover needs in their kitchen.
So, what's so special about this pan?
The pan has a circular shape in order to make sliding the egg easy while cooking. This pan has low sides that allow you to move the egg mixture around without it falling or leaking out.
The handle is long enough to help you plate the egg properly when you tilt it.
Oyakodon katsudon pan buyer's guide
Buying a donburi-type pan is quite simple. All you need to do is look for the classic round and hollow ladle shape.
There are only three things to consider when choosing the perfect pan for your household. Size, lid, and material all matter, and you should think about your budget and what each pan offers.
Size
The classic oyakodon katsudon pan is 160mm diameter, and the second most popular size is the 170mm diameter pan. That's the ideal size to make egg and chicken dishes for one person.
Lid
While most oyakodon katsudon pans don't come with a lid, some do, and it can be such a useful accessory.
The pan makes it easy to simmer the meat in savory broth without any of it leaking out.
Material
Stainless steel is an excellent material because it is durable and long-lasting.
Aluminum is the most common pan material because it is cheap and heats up fast.
Aluminum + non-stick coating is another less popular option but still a good one because it prevents the egg and meat from sticking so you can pour it out easily.
Best oyakodon katsudon pans reviewed
Now keeping all that in mind, let's have a look at my favorite oyakodon katsudon pans in more detail.
Absolute best oyakodon katsudon pan & best with lid: Pearl Metal Donburi Petite Pan
Simmering the chicken in that yummy savory dashi broth makes it full of flavor. To do that, it helps to have a lid for your pan.
That's why my top pick is both budget-friendly, made of aluminum, and it comes with a lid. It covers all the bases when it comes to great Katsudon and Oyakodon pans.
The one thing to watch out for is that aluminum warps from high heat over time, but don't worry, the pan is sturdy and still usable.
Considering it's only $15, this pan can last you for many years. It has a traditional-style wooden handle, and it's a perfect size (160mm) for one portion of tasty food.
Check prices and availability here
Best budget oyakodon katsudon pan: Donburipan Japanese Petite Pan
If you're not familiar with oyakodon pans and want to give them a try, I recommend a cheap one from the brand Donburipan.
It is affordable for all budgets and made from anodized aluminum. It has a cooking capacity of 0.3 liters or 0.08 gallons which is the perfect amount for a portion of yummy chicken, egg, and broth.
Cooking with this pan is easy, but the one disadvantage is that it doesn't come with a lid. However, you can still make tasty katsudon or oyakodon without a lid as long as you're careful not to spill the broth.
But for everyday quick meals, this 160 mm donburi pan is a great budget option, and it's pretty sturdy.
Best traditional oyakodon katsudon pan: Yoshikawa Japan donburi pan with lid
If you love to make oyakodon and want to cook it often for yourself and your family, I recommend investing in a traditional high-quality pan.
What makes this one special is that it's made in Japan out of quality stainless steel. The material is better than aluminum because it doesn't warp and lose its shape.
The handle is very sturdy compared to other pans and doesn't risk coming loose or falling off in time. It's definitely more of a premium pan compared to some other models, and it also comes with a handy lid.
The sides of the pan are a bit taller than some other donburi pans, so that means you can add more broth.
Check prices and availability here
Modern nonstick oyakodon katsudon pan & best 170mm: Taniguchi Japanese donburi Cooking pan
If you want your portions to be slightly bigger, you'll enjoy this 17 cm diameter pan. It is a bit larger than the others and has a modern feature: the nonstick coating.
This is especially useful for those of you who need some help making oyakodon and katsudon that doesn't stick to the pan.
The actual pan is made of aluminum like most others, but it has that additional non-stick coating.
Therefore, when you cook the egg, it won't get stuck to the edges of the pan. This means that you can plate it nicely without breaking its shape.
Taniguchi's pan also has a straight wooden handle, so the pan is easy to maneuver.
Best mid-priced aluminum oyakodon katsudon pan: New Oyako Pan by Akao
Aluminum is a good material for oyakodon pans, too; you don't necessarily have to invest in the more expensive stainless-steel ones.
A mid-priced pan like this one from Akao is a great option if you're looking for a quality pan for your everyday cooking needs. It is lightweight (5.6 ounces), and it's easy to cook with.
Because it's a bit pricier, it's well-made and doesn't warp as fast as some other budget pans do. Therefore, you can make yummy egg and rice dishes for years to come.
Like other pans, this one has a wooden handle with a ridged part for a more comfortable and secure grip.
Best stainless-steel oyakodon katsudon pan & best for induction: Kotobuki Japanese Stainless Steel Donburi Pan
This particular pan is made of durable stainless steel material, and it is also induction cooktop (IH) friendly. Therefore, it's one of the most versatile pans you can find.
Compared to some of the other models, it is a bit pricier, but it's a traditional made in Japan donburi pan.
The advantage of a stainless-steel pan is that it doesn't warp like aluminum, so it holds its shape much better over time.
Although it doesn't come with a lid, it's quite a sturdy pan and sits well on all types of cooktops. Therefore, you don't really have to worry about the broth or other ingredients falling out.
You can also choose to buy the lid separately here. It's the perfect fit for this quality pan and makes a complete set.
Check prices and availability here
For the best care of your new cookware addition, read How to clean a stainless steel pan: top tips & cleaning tools
Best small egg pan: GreenPan Mini Round Egg Pan
Here's something a bit different. It's not technically a katsudon oyakodon pan, but it's a small 5-inch egg pan.
This is a good compromise between a Japanese specialty pan and a regular small non-stick utensil. It is a mini aluminum pan with a ceramic coating to ensure your eggs don't stick.
So technically, yes, you can use this pan to make oyakodon. The pan is hollow enough to fit the tasty broth, meat, and egg.
It's also a chemical and toxin-free pan that's safe for cooking, even for small kids.
I recommend this pan if you don't want to invest in a Japanese specialty pan because then you can just use it to make quick eggs sunny side up, or fry (instead of poach) an egg quickly for this quick 12 minute instant ramen with egg dish.
How to use a donburi pan
If you're making oyakodon or katsudon, the idea is that these are one-pot meals.
The ingredients are all cooked in the donburi pan. It's not a hard process, so don't worry!
I'm going to explain the process behind oyakodon.
First, you have to make the broth. So, start off by adding dashi stock to the hot pan. Then, add the other liquid ingredients like soy sauce and mirin.
Bring the liquid to a boil, and then add the small chicken pieces. Simmer on medium heat for a few minutes (10-12).
Add chopped onions and the beaten egg into the pan on top of the chicken. Once done, use tip the pan to the side to pour the ingredients on top of the cooked rice.
The trick is to tip slowly so that the egg comes out in one piece. Now you can enjoy the tasty dish!
For the best way to serve oyakodon, check out these 15 Authentic Donburi Bowls and how to use them
Takeaway
Tasty fried pork katsudon with egg is now easier to make than ever. Or, if you prefer a delicious chicken and egg broth, you can use this special pan to make the dishes fast.
It's so easy to use; you'll be making these foods every weeknight!
Japanese cooking combines tasty ingredients and cooking with special utensils that make the cooking process easy.
Since these pans are affordable, there's no reason not to add one to your cookware collection.
Read next: Best saucepan for perfectly cooked rice: Top 5 helpful non-stick tools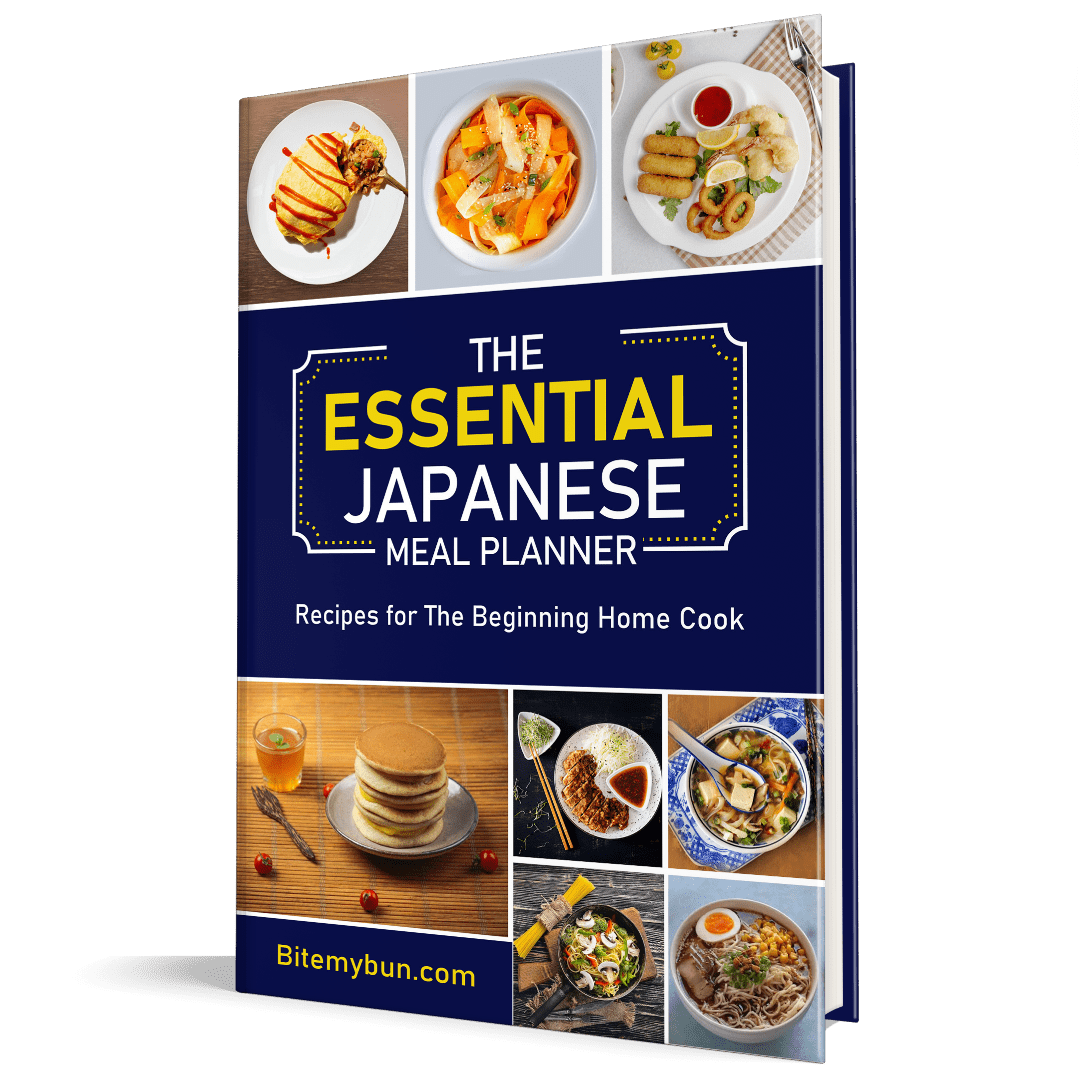 Check out our new cookbook
Bitemybun's family recipes with complete meal planner and recipe guide.
Try it out for free with Kindle Unlimited:
Read for free
Joost Nusselder, the founder of Bite My Bun is a content marketer, dad and loves trying out new food with Japanese food at the heart of his passion, and together with his team he's been creating in-depth blog articles since 2016 to help loyal readers with recipes and cooking tips.