Induction vs. electric cooktop | The differences and top choices
I love creating free content full of tips for my readers, you. I don't accept paid sponsorships, my opinion is my own, but if you find my recommendations helpful and you end up buying something you like through one of my links, I could earn a commission at no extra cost to you.
Learn more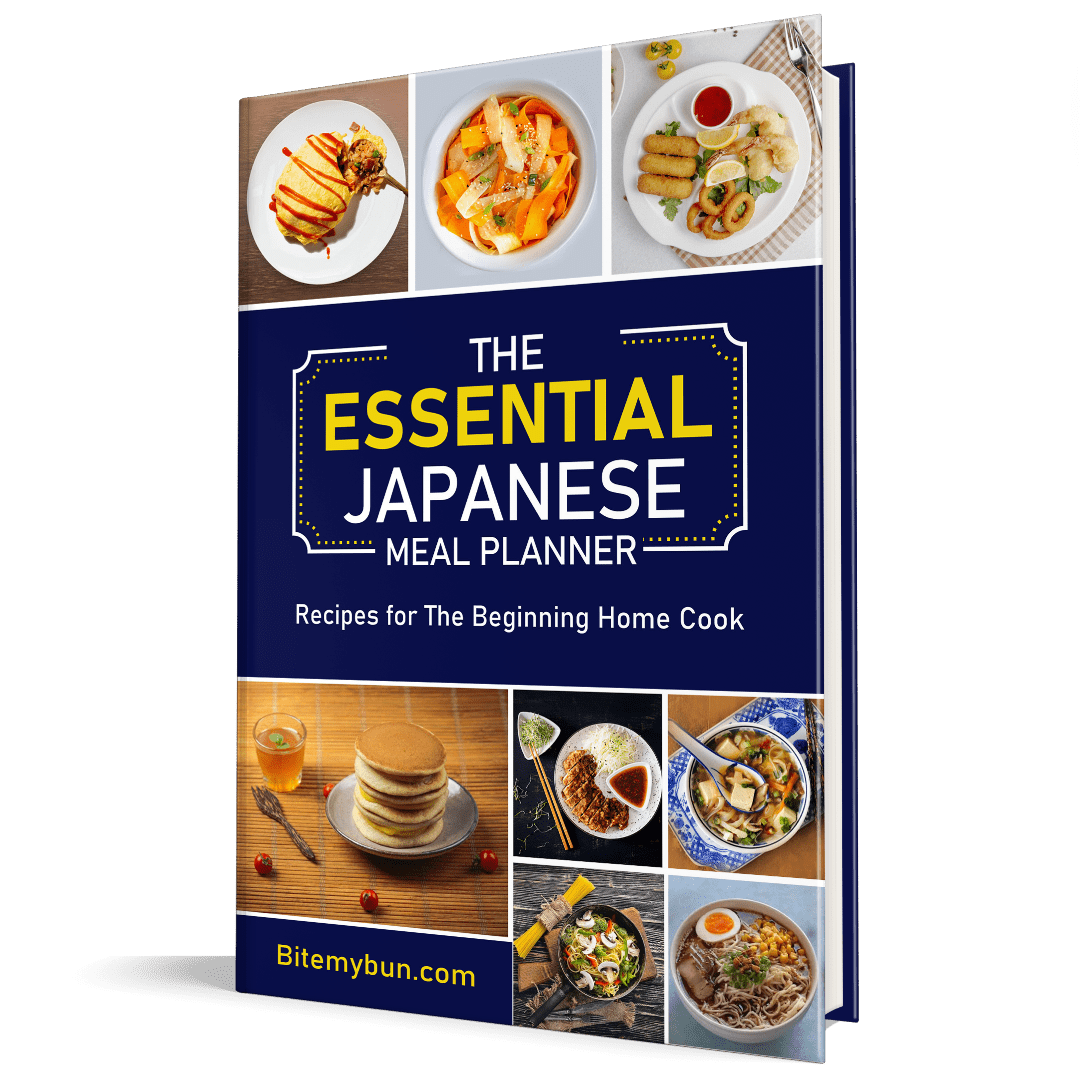 Check out our new cookbook
Bitemybun's family recipes with complete meal planner and recipe guide.
Try it out for free with Kindle Unlimited:
Read for free
These days, it's hard to justify getting a natural gas cooktop when an electric or induction cooktop is affordable, safer, and cleaner.
Induction and electric cooktops have come far since the early days when they would malfunction after a couple of years. 
Today, both induction and electric cooktops are becoming very popular, and we have seen most of them appearing in different kitchens, as well as being featured in magazines.
In addition to this, recent developments in cooktop technology have made cooktops more appealing to homeowners.
But which one do you choose, do you go for electric or induction? Even though these two cooktops resemble each other, they are completely different.
So, let's look deeper at each of these cooktops, and see what makes them different.
If you choose an electric cooktop, the Frigidaire FFEC3625UB Smoothtop is a great option because you can use any cookware without having to buy magnetic ones, but if you want the benefits of induction, you can grab the FRIGIDAIRE 5-burner built-in FGIC3666TB.
This post will focus on the differences between induction cooktops and electric cooktops and show you more great options to consider for both.
I've got the best of both in this quick reference table and also read more on the exact differences and in-depth reviews:
17 Easy Recipes Anyone Can Make
All the tips you'll need to get started in Japanese cooking with, for a limited time, free as our first email: The Complete Japanese With Ease Cookbook.
We'll only use your email address for our newsletter and respect your privacy
What's the difference between induction and electric cooktops?
It seems gas cooktops are going out of style mainly because electric induction and full electric burners are just much faster at heating up and cooking the food. 
As highlighted earlier, both electric and induction cooktops resemble each other. One of the major similarities between these two cooktops is that they both use electricity as their source of fuel.
The main difference between the electric cooktop and induction cooktop is the cooking technology. Induction cooktops function differently than electric cooktops.
Here's how they differ in a nutshell:
Electric cooktops heat the food through the use of a centralized heat source or element. Thus, the electric cooktops are heated by the heating element, then pass the heat onto the pots and pans, then to the food.
Induction cooktops are heated via copper coils. These are located beneath the glass surface and create magnetic currents directly with the pot or pan. Thus, the pots and pans get hot quickly because they are heated directly. 
The following are the major differences between these two cooktops. Keep reading to find out the pros and cons of each.
Also read: induction vs gas cooktops
Electric cooktop
An electric range cooktop is easy to find and affordable. The most modern electric ranges also have a glass surface like the latest induction range. 
Cooking
Electric cooking is popular with most of us since many people have been using it for years. Electric cooktops come with a heating element that heats up the cooking pans and pots.
There are two major types of electric cooktops—coil element cooktop and ceramic glass cooktop.
Coil element cooktop – these types of electric cooktops come with an exposed heating coil, just like the conventional kitchen stoves.
Ceramic glass cooktops – these cooktops have their heating elements hidden inside the cooktop, and then covered with a glass—and this gives them a smooth surface. Ceramic glass cooktops are also known as radiant cooktops.
After the introduction of glass, electric cooktops have completely hidden the coil element on the cooktop—and this is something preferred by many consumers.
When comparing an electric coil cooktop to an induction cooktop is like comparing between an orange and an apple.
The electric coil elements heat slowly, and they can't maintain steady heat. Induction cooktops, on the other hand, heat up super-fast and even heating, with excellent control.
Induction cooktop
Cooking
Cooking with an electric cooktop is a tradition that has lasted for years until the introduction of induction cooktops, which is a symbol of cutting-edge technology.
Many people consider induction cooking to be the revolution of cooking technology.
The best thing about induction cooking is that it provides safety, as well as remarkable cooking performance that cannot be compared to other cooktops, including electric.
Induction cooking used electromagnetic technology, where the electromagnetic coils under the glass surface transfer energy into the cooking vessel, thus producing heat.
In induction cooktops, heat is transferred to the cooking vessel, and the cooktop remains cool. This does not only make the induction cooktop safe while in use, but it also gives it remarkable cooking power.
Because the pan or pot is the time that is heated, induction cooking allows higher temperatures to be reached faster.
Induction cookware
Before buying an induction cooktop, it's important to note that you need induction-compatible cookware. There is a possibility that your normal cookware will not function on these cooktops.
The cookware must be magnetic for it to be compatible with the cooktop. To check if your existing cookware is compatible with an induction cooktop, you need to see if a magnet can stick to its bottom.
If the magnetic sticks, the cookware is suitable for the induction range. 
If a magnet cannot stick to the cookware, then you need to buy a new set of cookware that's compatible with your induction cooktop.
Although replacing your cookware can be a challenge, the benefits that come with induction cooking will prove worth the investment.
An induction range comes with useful features like the residual heat warning so you always know if the cooktop is hot or not. Therefore, induction cooktops are the top preference for modern consumers. 
Cleaning
Cleaning electric coil element cooktops is a big challenge. Spills and foods not only get burned on the coil elements, but they also fall down on the pans beneath the elements.
This means you have to remove the pans and coil elements if you need to clean them thoroughly—this is a big challenge for many people.
Cleaning ceramic glass electric cooktops, on the other hand, is very easy. These cooktops have a smooth and flat surface, which makes cleaning them an effortless job.
However, you need to note that since the cooktop is usually heated, foods and spills can burn, and cleaning burnt food will be a challenge to you.
Cleaning an induction cooktop is the simplest task of all. These cooktops are smooth, just like the electric glass cooktops, which makes wiping their surface very easy.
The most exciting thing about these cooktops is that their surface is not heated, which means that the chances of food getting burnt are minimal. That's the reason why cleaning induction cooktops is easy.
Read more: the best cookware sets for induction cooktops
Buying guide
Alright, so you might have an idea now whether you'd prefer electric or induction.
But there's more to consider when buying a new cooktop, so I've created a buyer's guide for each type of cooktop for you here. 
Portable vs. built-in cooktop
The first thing to consider when buying either an electric or induction cooktop is whether you need a built-in or portable cooktop.
Built-in cooktops integrate with your kitchen furniture and design and are the most practical. If you don't like to invest in a full range, the built-in cooktop is a great alternative. 
You can find models with as many burners as you need and they fit into the countertop perfectly. 
The only reason you might prefer the portable cooktop is if you have a tiny kitchen and need to keep moving the cooktop around.
Perhaps you don't cook very often at home and you want to be able to put it away when not using it to save space. Or, perhaps, you like to travel and take it with you.
The advantage of the portable cooktop is that you can unplug it and store it in your cabinet until you need it. It fits just like other small appliances.
Oh, and you can even use it outdoors if you have an electrical outlet. 
What to look out for in an electric cooktop
Cooking zones & burners
Cooktops with a width of 60 cm come with 4 cooking zones, which are ideal for anyone who needs to cook basic family meals. Wide cooktops, on the other hand, come with additional cooking zones and are ideal for people who prepare large amounts of food.
Wide cooktops can easily and safely handle large pans and pots—and these cooktops are ideal for people with growing families or who need to prepare a lot of food.
Easy cleanup 
Always look out for cooktops with removable knobs that are dishwasher safe, as well as an upswept rim or lip to contain possible spills. If you opt to buy an electric coil element cooktop, look out for a hinged lid, which should allow you to clean under the cooktop, as well as removable and replaceable drip trays.
If you are buying a smooth top model, you might need special cleaners—but this is usually addressed in the user manual.
Size & versatile elements
You also need to put the size of the cooktop into consideration. The smallest cooktops come with two cooking zones—at most, while the largest electric cooktops come with either 4 or 5 cooking zones.
Having a range of elements is always good because then you can position your pan on two elements to create an even surface. This is handy when you make large pots of food for the Holidays. 
If you want to replace your old cooktop, make sure that you check the space on your kitchen benchtop, and see if your new cooktop will fit on the table.
You need to note that the sizes of electric cooktops have changed—therefore, check to see if the cooktop you want to buy is too big or small for the space you have in your kitchen.
Full-size electric cooktops: these usually have 4-5 burners and have a size between 30 -36 inches.
Half-size electric cooktops: usually these have only 2 burners and are about 12-24 inches in size. These are perfect for small spaces and cramped kitchens.
Power
It's important to have powerful burner elements. You want to ensure that the cooktop has enough cooking power to heat up and cook the food fast. 
Most of the small burners and elements use up about 1,500 – 1,800 watts and these are great for simmering and cooking on lower heat. The larger burners must be much more powerful and usually have a wattage of 2,000 – 3,000. 
The bottom line is that you need the less powerful elements for cooking delicate foods like simmered sauces, poached eggs, or tasks like melting butter and chocolate when baking. But, you need powerful burners when you want to quickly boil water.
Looking for an induction range that includes an oven as well? Read my complete guide to buying an induction oven & kitchen range
Warming zones
The warming zone is made for keeping the food warm after it's cooked. These elements will look like a real heating element most of the time but they just provide minimal heat, not enough to cook the food. It can help you reheat the leftovers without wasting energy. 
Some timers make the burner turn off after a specific amount of time. This ensures the food doesn't overcook and burn – it can be helpful when you make risotto or rice dishes.
Residual heat warning
There are special buttons that light up to alert you if the cooktop is still hot. Residual heat warnings are a great safety feature that ensures you don't put your hand on the hot cooktop and burn yourself. 
It's especially handy if you have small children and pets because you can know when the cooktop is safe to touch and when it's not, plus you get a warning. 
Power-boil elements
This feature lets the user heat up water and other liquids very quickly. It's perfect for making a quick cup of tea or coffee.
It makes the burner use a higher heat output but it will increase your energy consumption. 
What to look out for in an induction cooktop
Power management 
Since some cooking zones have high wattage, induction cooktops should have a power management system in place as it separates the power between the cooking zones.
All the burners might have varying power levels from 1,300 to 5,400 watts. 
Power level 
The power of the cooktop has a direct effect on your cooking time. A powerful model lets you boil water very quickly or even sear meat in record time.
A lower power induction cooker is better for simmering but takes longer to heat up the food and reach boiling temperature.
Safety sensor 
This plays the important role of monitoring the temperature beneath your cookware, in case an empty pan or pot is left on the cooktop when it's on. The sensor regulates the power output in order to prevent damage to the hob or cookware.
Auto switch-off 
This is an essential feature that turns the element down or off in case you remove the pan or if it senses overheating. A good induction cooktop should come with this feature.
Auto heat-up
This feature allows different cooking zones to heat at a higher setting, and then turn down to the preset settings after the set time. It's an important feature, especially if you are cooking rice through the absorption method, and you want the rice to boil first, and then simmer.
Automatic pan-size recognition
Considered a smart feature, this is available on more of the high-end models. The cooktop detects and selects the size of the cookware then it adjusts the heating surface to match the pot's surface size. It thus reduces energy consumption and only heats up the area you need for cooking.
Booster 
Just like the auto heat-up feature, the cooking zones will heat up liquids fast when at the highest setting, and then automatically lower the heat to a preset lower setting.
Overflow protection 
A good cooktop should shut down or beep an alarm in case spills overflow to the controls. This is an important feature that helps in protecting your cooktop.
Number of burners 
Induction cooktops have between 1 -6 burners. The portable models have one or two whereas a good built-in model should have 2-6. Think about how many dishes you cook at once and how many pans you need to use. The more burners, the more cooking space you have. Therefore, you can make all those tasty side dishes at once! 
Burner sync
Some cooktops have burners that are capable of syncing with each other. This is useful when you're cooking in large pots and pans. Therefore, the burners couple up and create an expansive cooking area – so this is a great feature for large families and restaurants. 
Induction and electric cooktops have come far since the early days when they would malfunction after a couple of years. 
These days, it's hard to justify getting a natural gas cooktop when an electric or induction cooktop is affordable, safer, and cleaner. 
Best electric cooktops reviewed
Now we are in a good position to choose between electric or induction. Made up your mind yet? I'll be showing you some great options for both types of cooktops. 
Let's dive into my favorite electric cooktops first. 
Best overall electric cooktop: Frigidaire FFEC3625UB 36 Inch Electric Smoothtop Cooktop in Black
Type: built-in electric

Size: 36 inches

Number of burners: 5

Wattage: 1200 – 3000 W

Keep-warm feature: yes

Quick-boil element: yes

Residual heat warning: no
Not in the mood to replace all of your cookware for induction-compatible pots and pans? That's no problem because the Frigidaire 36 inch electric smooth cooktop is so similar to the brand's induction model. 
This cooktop is a bestseller because it's reliable, long-lasting, and comes equipped with a host of handy features.
One of the main concerns most people have is the actual burner size and power.
But, if you like to cook large portions, like during the holidays and parties, you can use the expandable SpaceWise element. It expands in size to accommodate your larger skillets, pots, and pans without having to use multiple burners. 
The cooktop has five burners of various sizes with wattage power between 1200 to 3000 W for the quick boil element. 
It also has a keep warm zone where you can put the cooked food, and it stays warm until everyone is ready to serve it. Therefore, you no longer need to keep reheating the dishes until everyone comes to the table. 
In terms of design, it's such a stylish glass cooktop with a modern black glossy finish. 
At 36 inches, this is a great family-sized cooktop for households and apartments. It's basically the same size as a range, but the advantage is that it's sleek and compact so it blends in with the kitchen cabinets perfectly. 
Customers love this specific Frigidaire cooktop because it heats up almost as quickly as the induction one. 
Compared to old-school electric coil models, the smooth top is so much better because it heats up fast, saves you energy in the long run, and heats the food evenly so you can get the perfect results. 
In fact, the burner temperature control is better than some of the GE models or cheaper ones like the Empava. 
This cooktop is missing the residual heat feature so you don't know when it's hot or cool and this can be dangerous for kids and pets. 
The only other downside is that the smooth top is actually very slippery and some people say the pots can slip off if kids pull on them. Therefore, I recommend you always supervise them in the kitchen. 
When you buy this cooktop, you also get a cleaner that comes with it and it makes cleanup very quick and easy, with no scrubbing required. 
Best budget electric cooktop: Ramblewood 4 Burner 30″ Electric Cooktop, EC4-60
Type: built-in electric

Size: 30 inches

Number of burners: 4

Wattage: 1800 – 6000 W

Keep-warm feature: no

Quick-boil element: no

Residual heat warning: yes
If you're looking for a very simple electric ceramic smooth top cooktop, the Ramblewood is a great budget-friendly choice for your home. 
It has 4 burners with one very powerful 6000W Radiant Burner. For an affordable price, you get a very powerful cooktop that can easily compete with the cooking capabilities of the pricier Frigidaire.
The features you miss out on are the keep warm setting and the quick boil element. 
But instead, you have a radiant burner – this is a special heater that produces convective as well as radiant heat at the same time. This is made of an alloy called Fecralloy which is lightweight and durable in the long term.
Customers are saying that compared to induction cooktops, the bottom of the pots and pans doesn't get overheated and burn therefore you don't end up with as much burnt food. 
The Ramblewood 4 burner is a reliable cooktop, perfect for everyday cooking tasks in the home. 
It comes with some safety features too like the residual heat warning – this shows you when the cooktop is still hot so it prevents you or your kids from burning themselves on a hot surface. 
There are 9 power levels in total and they are controlled through classic turn knobs with all the temperature settings written in a clear font. Therefore, this classic electric cooktop is easy to use for everyone. 
In fact, people love the turn knobs because you can't really go wrong with the heat settings because you can always see what you've set each burner to. Analog control is a bit outdated but practical and makes the cooktop heat up faster than digital. 
The cooktop is made from a high-quality glossy ceramic material which is very quick and easy to wipe clean. It's not quite as prone to scratching as some of the more expensive glass cooktops like GE and Kenmore but it's less than half the price!
One potential issue with this Ramblewood is that there are no special lights to alert you which burner is turned on and which one you are using. Some people say that they always have to double-check which burner is on or off. 
Overall though, this is one of the best value-for-money electric cooktops you can buy. It is cheap, but it is the perfect size for smaller homes and apartments. If you don't need to cook more than two or three types of food at once, it's got everything you need. 
Frigidaire electric vs Ramblewood 
Frigidaire electric cooktops are really sought after whereas Ramblewood is one of the top budget brands to look out for. 
The first notable difference between these two is the size: Frigidaire has 5 burners (36″) whereas Ramblewood has 4 (30″) and is smaller. 
But, don't let the smaller size fool you because the Ramblewood has the most powerful burner (6000 W!) for super-fast cooking and boiling. Additionally, there are 9 different heat settings for the 4 burners. 
Surprisingly, the Frigidaire is less powerful but overall its burners are a bit more efficient and durable in the long run.
Also, it triumphs over the cheaper cooktop because it has that SpaceWise burner element which can automatically adjust to the pot or pan size.
This is something you usually find with induction cooktops so it's handy to have on a fully electric range. 
The Frigidaire is pretty scratch-resistant and easy to clean compared to the Ramblewood which can start showing scratches if you use heavy pots and pans and slide them off hastily. 
One issue with the Ramblewood is that you can't really tell which burner is still on. Also, the higher the heat setting used, the longer the burner stays "ON". 
It all comes down to how many burners you need and how often you cook. Also, if you have a small kitchen and are tight on counter space, the 4-burner smaller induction cooktop is better but if you want a full range, the Frigidaire is a good value purchase. 
These are the top 5 best skillets for induction (+what to look for when buying one)
Best portable electric cooktop: CUSIMAX 1800W Ceramic Electric Hot Plate for Cooking
Type: portable electric 

Size:

21.5 x 4.7 x 15 inches

Number of burners: 2

Wattage: 1800 W

Material: stainless steel and ceramic plates

Automatic shut-off function
If you watch those quick cooking videos on social media, you've probably seen them make the food on these small one- or two-burner cooktops. 
A portable electric cooktop like the Cusimax 1800W is powerful, compact, easy to clean, and heats up very fast so you can cook your favorite recipes in record time with simple temperature control.
The advantage of such a portable cooktop is that you can take it with you on the road while camping, RVing, or just keep it as an occasional cooktop for very small apartments and kitchens. 
Some customers say that they love using a portable cooktop as an extra appliance in busy restaurants or while cooking for larger groups of people. 
The good news about this Cusimax double burner cooktop is that, unlike induction, you can use any type of pot and pan to cook. The only limitation though is that you can use 7.1" pots on each burner and if they're a lot larger they won't fit.
Also, this cooktop is known for its great heat retention. It uses infrared heating technology so you can cook faster.
It doesn't lose heat – only minimally – and this is great because some cheap electric portable cooktops have a tendency to lose a lot of heat so they don't work as well as this one. 
After all, efficiency is important. You can control the temperature with the two burner knobs. The thermostatic control allows you to select the desired heat settings very easily. 
There's an automatic shut-off function to prevent fires or accidents. However, you should know that after you turn off the cooktop, it's a bit slow to cool down and it can take about 15 minutes for it to get completely cool – a lot longer than an induction hob. 
The actual body of the cooktop is made of stainless steel which is quite durable and doesn't rust. It also has rubber feet on the bottom to prevent it from slipping and moving around while you cook and stir your food, therefore it's safe to use.
So, if you're looking for a well-functioning and practical electric cooktop that's great for the road too, this budget-friendly Cusimax is a top choice. 
Best induction cooktops reviewed
Next, we have induction cooktops to look at. 
Best overall induction cooktop: FRIGIDAIRE FGIC3666TB Gallery 36″ Electric Induction Cooktop
Type: built-in induction

Size: 36 inches

Number of burners: 5

Wattage: 2,600-3,800 W

Keep-warm feature: no, but there's a similar melt feature 

Quick-boil element: no

Residual heat warning: yes

Auto-sizing pan detection: yes
This is one of the best large induction cooktops if you're looking for powerful burners with fine temperature control for more precise cooking than gas stovetops. 
One of the main reasons people switch to induction is because you can cook at precise heat settings and you save energy when using this kind of cooktop. That's exactly what you get with the Frigidaire 36". 
As soon as you get your cooktop, you'll realize that it's a great size for all types of cookware, large and small. The cooktop itself is a spacious 36 inches, great for mid-size to large kitchen or household where a lot of cooking happens on a daily basis. 
It's the right size if you want to use a long griddle on two burners simultaneously, if, let's say, you're making a teppanyaki-style recipe. 
But, generally, it's the perfect size for cooking anything because you can have multiple pots and pans on all 5 burners at once and use different heat settings. Just imagine cooking up a birthday feast for loved ones in less time since you can make all courses at once!
According to the manufacturer, you can boil water up to 50% faster than your average electric cooktop. That's great news when you want to brew a quick cup of tea or coffee.
There are 5 individual burners and each one can run on at a different temperature and you can control how hot each burner is via digital touch controls at the bottom of the cooktop.
Another neat feature is that there is auto-sizing so the cooktop can detract the size of your pans automatically and only heats up the surface area of the cookware, thus saving energy. 
The Frigidaire cooktops are known for even heat distribution and this induction model is no exception because each burner can generate the same powerful heat. Therefore, you can stop worrying about only being able to use one of the burners for searing meat or deep-frying. 
There's no keep warm feature on this cooktop and considering it's so expensive, it could definitely be there but there's another melt feature instead and this keeps food warm for 60 minutes. It also helps you slowly melt foods like chocolate for baking. 
Some people complain that this cooktop comes with a granite installation kit but it doesn't fit perfectly and you will have a really hard time with installation because it's a poorly made kit. 
Overall, this induction cooktop offers an excellent cooking experience and it heats up very fast so you can start making dinner immediately. 
Best budget induction cooktop: Empava 36 Inch Electric Stove Induction Cooktop 
Type: built-in induction

Size: 36 inches

Number of burners: 5

Wattage: 2,600-3,800 W

Keep-warm feature: no

Quick-boil: yes there's a boost zone feature

Residual heat warning: yes

Auto-sizing pan detection: yes
Renovating your kitchen or buying new appliances can be very expensive and the Empava induction cooktop is the cheaper alternative for the expensive Frigidaire one I just talked about. 
It's got all the features you need but it also has a handy child-lock feature that prevents the kids (and pets) from turning the cooktop on and reduces risks of burns. 
The cooktop has separate controls for each of the 5 burners so you can make different types of foods at various temperatures simultaneously. 
You'll notice that one of the middle elements is larger (11-inches) compared to the other four. It has a maximum power of 3700 W and the size makes it ideal for large pots and pans, like a large stockpot for soup, for example. 
The 7.5 inch smaller burners are ideal for frying, boiling, and searing. 
In addition, there are 9 heat setting that includes a boost feature – this is like the quick boil feature and lets you cook at the max temperature for approximately 10 minutes. This is useful if you are the kind of person who is always busy and in a rush to get things done. 
There's also a hot surface indicator so you always know if one or more of the burners is turned on and honestly, this feature is very important to have for your own safety. 
You'll get an "h" indicator so you know the cooktop is still hot. Only clean after the "h" turns off!
The one notable issue with this induction cooktop is the way the burner controls are set up. There's a lot of them all next to each other with several digital touch buttons and people find them confusing to use. 
Also, the controls can be slightly touchy and sensitive so you can accidentally touch more than you need and make the temp too high or too low. 
But, once you get the hang of them, you'll realize the burners are actually easy to control. 
Also, this glass cooktop is easy to clean with a damp cloth because the food doesn't stick to it. 
People who've had other expensive induction cooktops like Viking say that this one is just as good if not better but so much cheaper. 
Frigidaire Induction vs Empava 
Both of these smooth top induction cooktops are suitable options if you're looking for a large induction cooktop with 5 burners.
They are the same size (36″), have the same powerful heating burners, and almost identical features like residual heat warning and auto-sizing pan detection. 
But, the Frigidaire is much pricier…so why is that?
Well, it comes down to the brand name, design, and quality. 
The first difference that stands out is the digital touch sensor controls of the Frigidaire model. It's better and easier to use than Empava.
The issue with Empava controls is that they're sticky and tend to double-click when you press them too long. Also their layout is downright confusing for those who are buying induction cooktops for the first time.
The Frigidaire is straightforward with slide touch controls and they are laid out in a compact format. 
In terms of build quality, Frigidaire induction cooktops are long-lasting and work very well, maintaining their powerful heating properties for many years. 
The Empava cooktop heats up evenly too but it can be a bit of a hassle to install it and connect it to the power outlet. It also takes slightly longer to heat up, but it's only a matter of seconds so the difference isn't significant.
What I like more about the Empava cooktop is that it has that handy "H" heat indicator that is easy to spot. Therefore, you always know if one or more of the burners is still hot. Also, it seems to screech less than the Frigidaire. 
Sure, that one boils water quicker but it is a bit noisier which is something to keep in mind. 
Best portable induction cooktop: NutriChef Double Induction Cooktop 120V Portable 
Type: portable induction

Size:

14.18 x 23.63 x 2.64 inches

Number of burners: 2

Wattage: 1800 W

Material: ceramic glass

Keep warm function
If you want to cook quickly and make great recipes, you'll enjoy using the NutriChef portable 2 burner induction cooktop. It's such a sleek, compact, and stylish cooktop you can feel confident filming your Youtube or social media cooking videos on it. 
Even if you're just getting it for home use, you can feel confident that this product works well and heats up your cookware and food evenly. 
This is one of the "smartest" portable induction cooktops because it comes with multiple cooking modes. 
You can use it on manual mode to fry and steam the food, on water mode for fast cooking, and there's even a keep warm feature to ensure the food stays warm until it's ready to serve. 
It's easy to switch between modes because the LCD display has touch sensors that have the modes drawn on so it's almost impossible to make a mistake or use the wrong heat setting. 
NutriChef also has a child safety lock feature to prevent kids from turning the cooktop on without your knowledge or permission. 
If you're wondering how it compares to an electric portable cooktop like the Cusimax, this one is even more energy efficient. Because it cooks via electromagnets, there's no heat loss between the 2 burners and the cookware. Also, it cooks very fast, so it's an energy-efficient appliance. 
Clean-up is easy too because the cooktop is made of nonstick ceramic material so even if you get boiled over liquids on it, they won't stick hard so you can remove it with a cloth. 
There's one flaw with this cooktop: when you want to increase or decrease the heat settings, the temperature jumps in intervals of 10 – 30 degrees. Therefore, you can't cook at very precise temperatures. 
For most foods, this isn't a deal-breaker but if you're making things like fish or seafood, it could be a problem. 
Also, the cooktop goes to standby mode but doesn't shut off automatically when not in use. This is something to consider if you're the forgetful type. 
Compared to other similar cheaper cooktops, you can even use cast-iron pots and pans with this one but just be careful because they get extremely hot and can damage the cooktop over time. 
So, if you're ready to try induction cooking in your kitchen but don't want to get a large built-in model, this smaller NutriChef is a great option!
Which is better: induction or electric cooktop?
There are pros and cons to both electric and induction cooktops but generally, they triumph over the classic gas cooktop. 
Compared to gas cooktops, the electric is definitely the more energy-efficient option. But, the induction cooktop is even more efficient than the electric one.
When you cook on the gas stovetop or electric cooktop, only about 65 or 70% of the generated heat reaches the food as it cooks. If you cook using induction cooktops, almost 90% of the heat actually reaches the food so it means the food cooks faster and the cooktop is more energy efficient. 
The benefit for your kitchen is that it stays cooler while you cook and you pay lower electricity bills. 
Overall, induction cookers are more efficient. However, electric cooktops can have a longer running life and they are less noisy than induction cooktops. 
Bottom line
When it comes to choosing between an induction cooktop and an electric cooktop, everything boils down to preferences. However, there are some of the factors that we have highlighted above that will assist you in making the right decision.
But remember that energy efficiency should be your number one determinant since both cooktops use electricity.
If you like to cook regularly, the Frigidaire electric or induction models are sure to satisfy all your requirements. These are well-designed and durable cooktops that heat up very quickly and help you prepare dinner for the family in a lot less time than a gas cooktop. 
Also check out these induction cooktops that are perfect for bachelors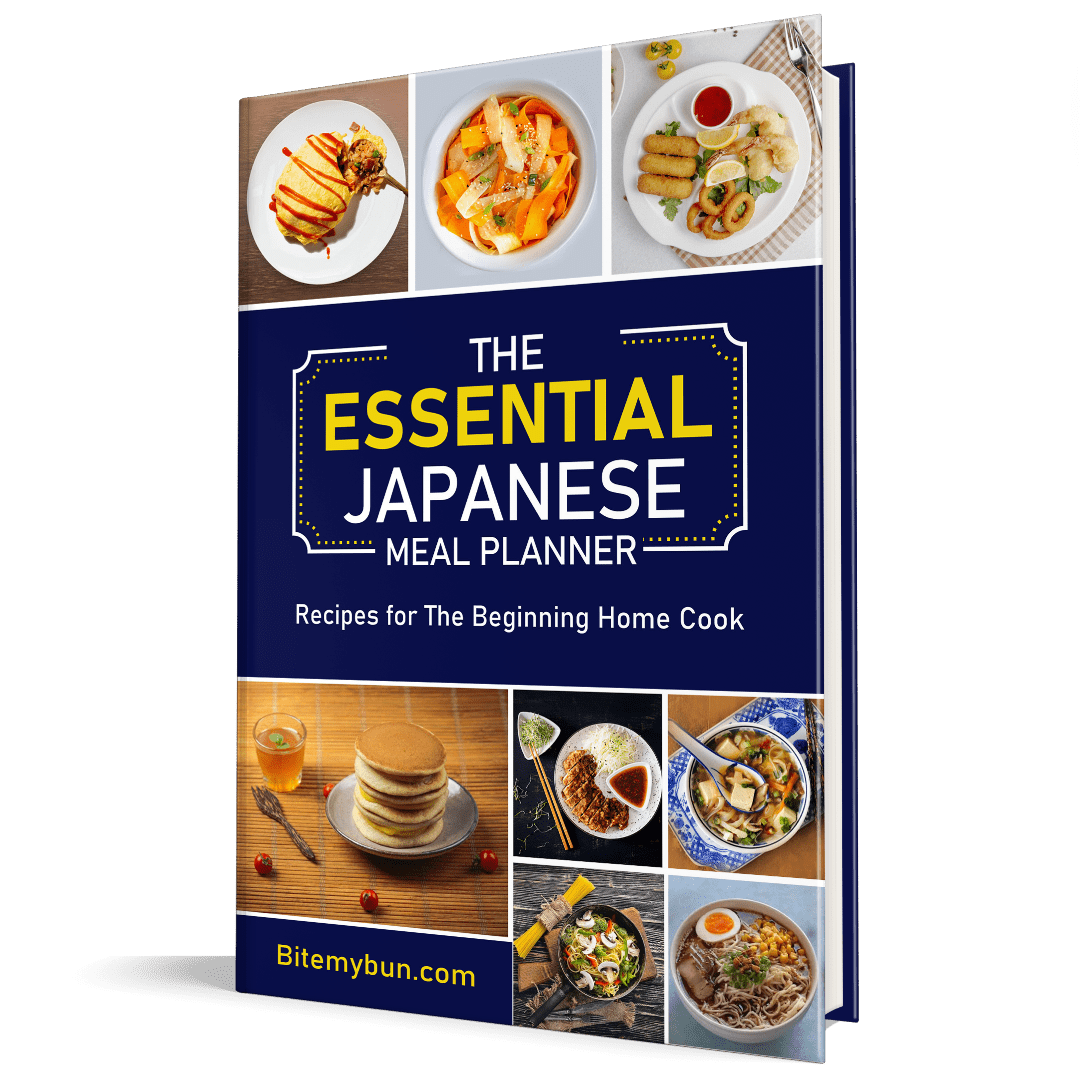 Check out our new cookbook
Bitemybun's family recipes with complete meal planner and recipe guide.
Try it out for free with Kindle Unlimited:
Read for free
Joost Nusselder, the founder of Bite My Bun is a content marketer, dad and loves trying out new food with Japanese food at the heart of his passion, and together with his team he's been creating in-depth blog articles since 2016 to help loyal readers with recipes and cooking tips.