Easy Instant Miso soup breakfast with white rice & furikake
I love creating free content full of tips for my readers, you. I don't accept paid sponsorships, my opinion is my own, but if you find my recommendations helpful and you end up buying something you like through one of my links, I could earn a commission at no extra cost to you.
Learn more
So I'm a blogger and I work from home, and one of the advantages of working from home is that you can spend a little extra time on your breakfast. I don't have to beat the rush hour traffic and can take some extra time to make a miso soup breakfast.
This recipe is even easier with a packet of instant miso soup with some rice and I added just a sprinkle of furikake to it to make it a little bit more interesting. It couldn't be easier and it's a great way to start the day.
In this article, I'll share my recipe so you can make it yourself.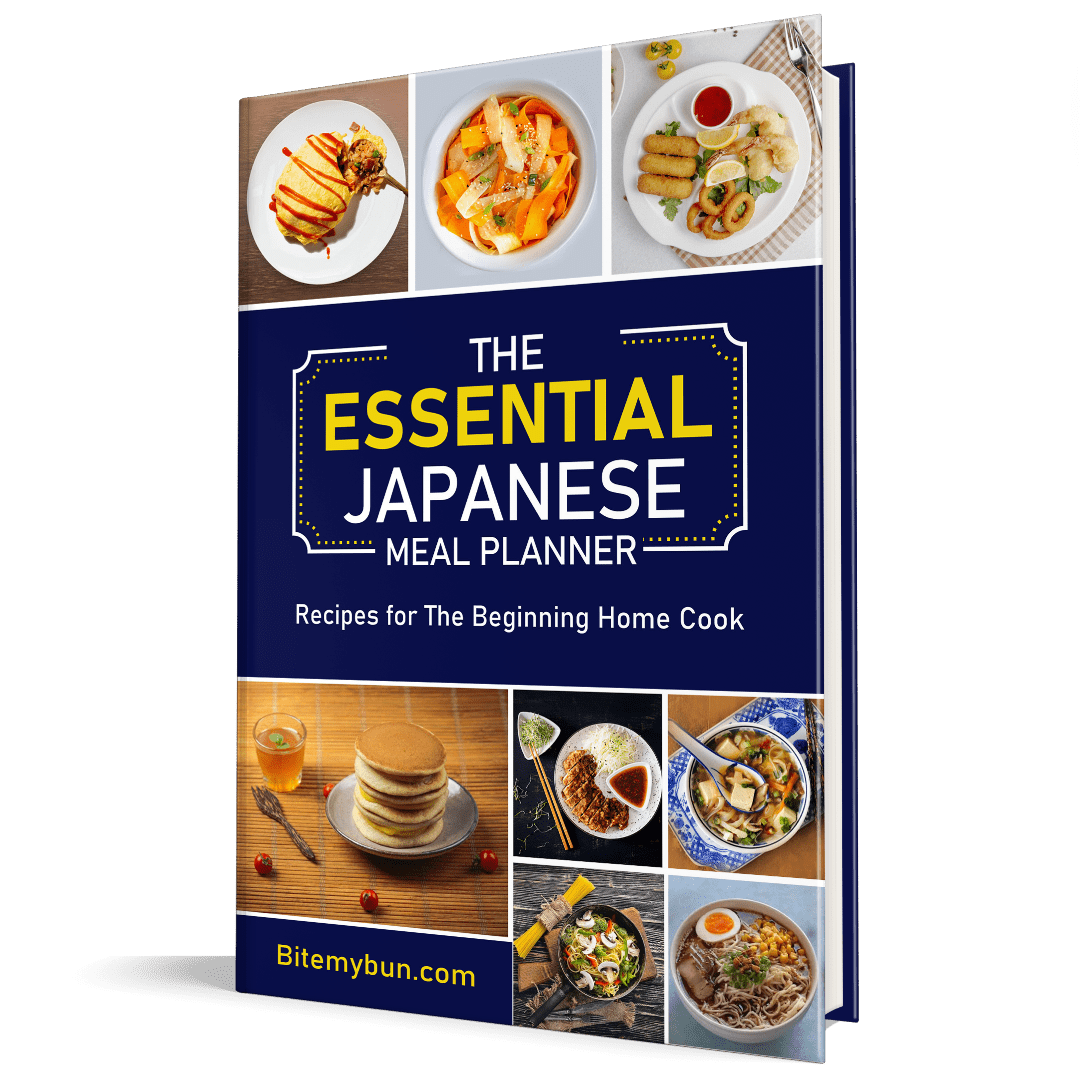 Check out our new cookbook
Bitemybun's family recipes with complete meal planner and recipe guide.
Try it out for free with Kindle Unlimited:
Read for free
Miso soup packets
I got this ready-made package for miso soup from amazon to test it out and see how it stacks up against just making miso soup yourself from a dashi broth: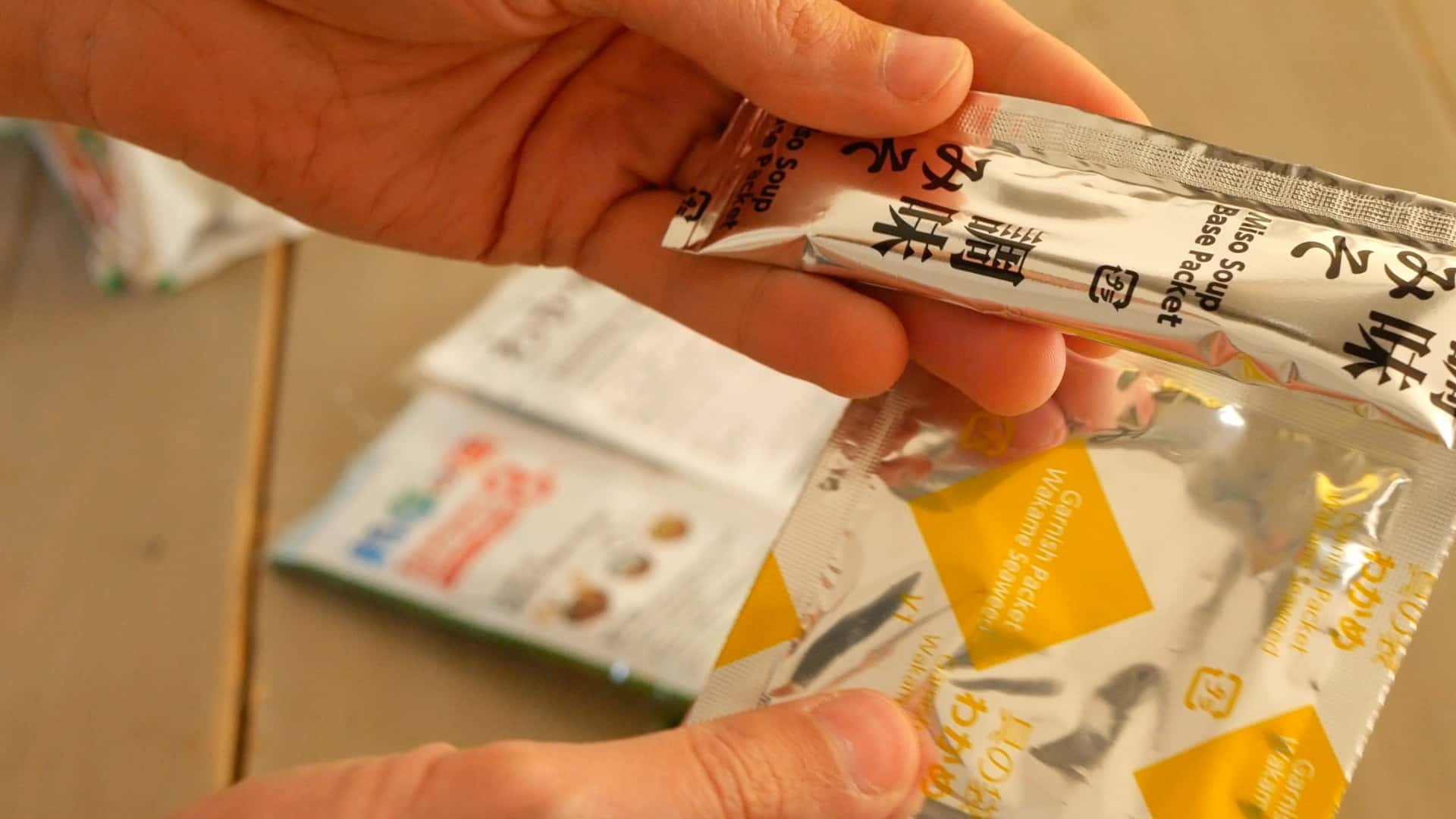 And it's pretty delicious!
Of course, you can make a pretty easy vegan cold brew miso soup as a base if you feel a little more adventurous :)
What this miso soup breakfast looks like
So this is what we're going to make:
Easy Instant Miso soup breakfast
Delicious and easy and ready made for breakfast or a fast lunch
Ingredients  
½

cup

rice

2-3

cups

water (160ml)

2

tsp

furikake mix

4

pcs

dried wakame

1

instant miso package
Instructions 
First let's take the rice and boil that. Just boil it like you normally would in a pan of water or in a rice steamer if you want. It usually takes around 8 minutes in boiling water and depends a little bit on the type of rice you'll be using.

Now let's take the 2 cups of water and start boiling it in a water boiler to pour over the miso packets in a minute.

In the meantime we'll be adding the cooked rice to a bowl and add the furikake to it. Just a few scoops depending on your taste. I usually add 2-3 teaspoons of the mixture.

Now take the two packages and the dried wakame and add them to a separate bowl. Just pour out the miso paste and there's a lot of of miso in there so just squeeze it until you have all of it out of the package.

Then take the other package which contains the dried ingredients for the miso soup. it can contain a little bit of dried wakame and also some dried spring onions and add that to the bowl.

I like to add my own wakame to it as well because that way you have some longer pieces of wakame because the dried wakame in the packages are really small pieces.

Now just add the boiling water that we put in the water boiler earlier and mix it up a little with your chopsticks (or fork).
Here is your delicious instant miso soup and we can enjoy that together with our rice:
In this recipe:
A few different flavor options with this Miyasaka instant miso soup. You have everything in it, from the miso paste, the dashi, and also the dried ingredients:
It is optional because there's already some wakame in most of these packages, but I like to add some extra from Shirakiku because those pieces are a little bit bigger:
To season your rice you should get some furikake from Ajishima. It's salty and a little bit fishy and it tastes great on your white rice:
Do the Japanese eat miso for breakfast?
For a long time running, breakfast has been known to be the most important meal of the day.
While we're used to foods like toast or bacon and eggs as a breakfast meal, the Japanese have a completely different idea of what they enjoy having for breakfast.
You see, in Japan, breakfast is typically prepared to be light and not oily – but it fully resembles what you may have during dinner.
So, what do the Japanese have for breakfast, and do they include miso as a part of their breakfast?
Unsurprisingly, yes, the Japanese do have miso for breakfast. This is as miso plays a large part in most Japanese cuisines, so it comes as no surprise that they also include it when preparing breakfast.
Aside from using miso to marinate fish and vegetables that they cook during breakfast, the Japanese also often serve miso soup as a side dish.
A look at a regular Japanese breakfast
At a glance, a Japanese breakfast may seem highly elaborate, especially since there are a variety of dishes to choose from.
But if you look deeper, you'll realize that breakfast in Japan is regularly made for everyone to have a balanced diet without being too full, so you'll have the energy to take on the day.
Let's take a look at how a regular Japanese breakfast is usually prepared.
Rice: Also known as Gohan, rice is a staple dish for most Japanese breakfasts. They're interchangeable between brown rice or white rice and become the center of most traditional Japanese breakfasts.
Miso soup: Aside from rice, miso soup is also a must-have for every Japanese breakfast. Often prepared from scratch using white miso or yellow miso, miso soups that are served during breakfast in Japan usually have condiments like tofu or seaweed to complete them.
Natto: Perhaps you've heard of it or even seen pictures of it, but for the unfamiliar, natto is a type of fermented soybeans that most Japanese enjoy during breakfast. It features a slimy texture with a pungent aroma, so not many non-natives would enjoy natto as much as the local Japanese. Natto is often served with a dash of soy sauce and occasionally has add-on condiments like dried bonito (the fish, not the flakes) , mustard, and chopped green onions to complete the dish.
Eggs: Despite doing away with bacon, a Japanese breakfast will often have eggs as a part of their meal. Also known as tamagoyaki or rolled omelet, these eggs are typically prepared with a dash of dashi stocks for that extra umami flavor.
Grilled fish: A whole fish for breakfast? Often associated as the protein to the meal, grilled fish is a common addition to most Japanese breakfasts. It's occasionally marinated with miso for that extra umami, although most Japanese breakfasts usually prepare their grilled fish with just a dash of salt.
Side dishes: Finally, side dishes or Kobachi would also be served to give the Japanese a complete and balanced breakfast. These side dishes – varying from pickled plum to cooked vegetables and dried seafood are often placed in small dishes so anyone having their breakfast can mix and match the meal to their liking.
As you can see, a traditional Japanese breakfast is often made of a combination of various flavors, including the umami from the miso soup, protein from the fish, vitamins from the side vegetables, and carbohydrates from the rice.
While it may seem like a lot to stomach in the morning, a Japanese breakfast is typically portioned to suit one's appetite.
As miso also help to promote better gut health to relieve constipation and any bloated feelings, it's easy to see why miso has become such a necessary staple food to a traditional Japanese breakfast.
How to eat a miso soup breakfast
If you're going to eat it I would suggest eating the rice separately in a separate bow just with chopsticks or you can use a fork if you want and eat the miso soup next to it.
You can eat the miso soup by drinking the liquid first and then eating what's left behind, so the wakame and the spring onions with your chopsticks when you finish the whole broth.
Some people like to mix the miso soup with rice. You can do that as well but it's not my favorite and not really traditional.
Although a lot of people eat their breakfast this way, and then this way you only need one bowl of course.
You can do this immediately and add the miso soup to the rice right from the start.
Conclusion
Well, I hope you'll enjoy making miso soup yourself as much as I did and having it for breakfast or even a supper perhaps, by adding some extra tofu to it.
Also read: these are different furikake flavors that you will want to try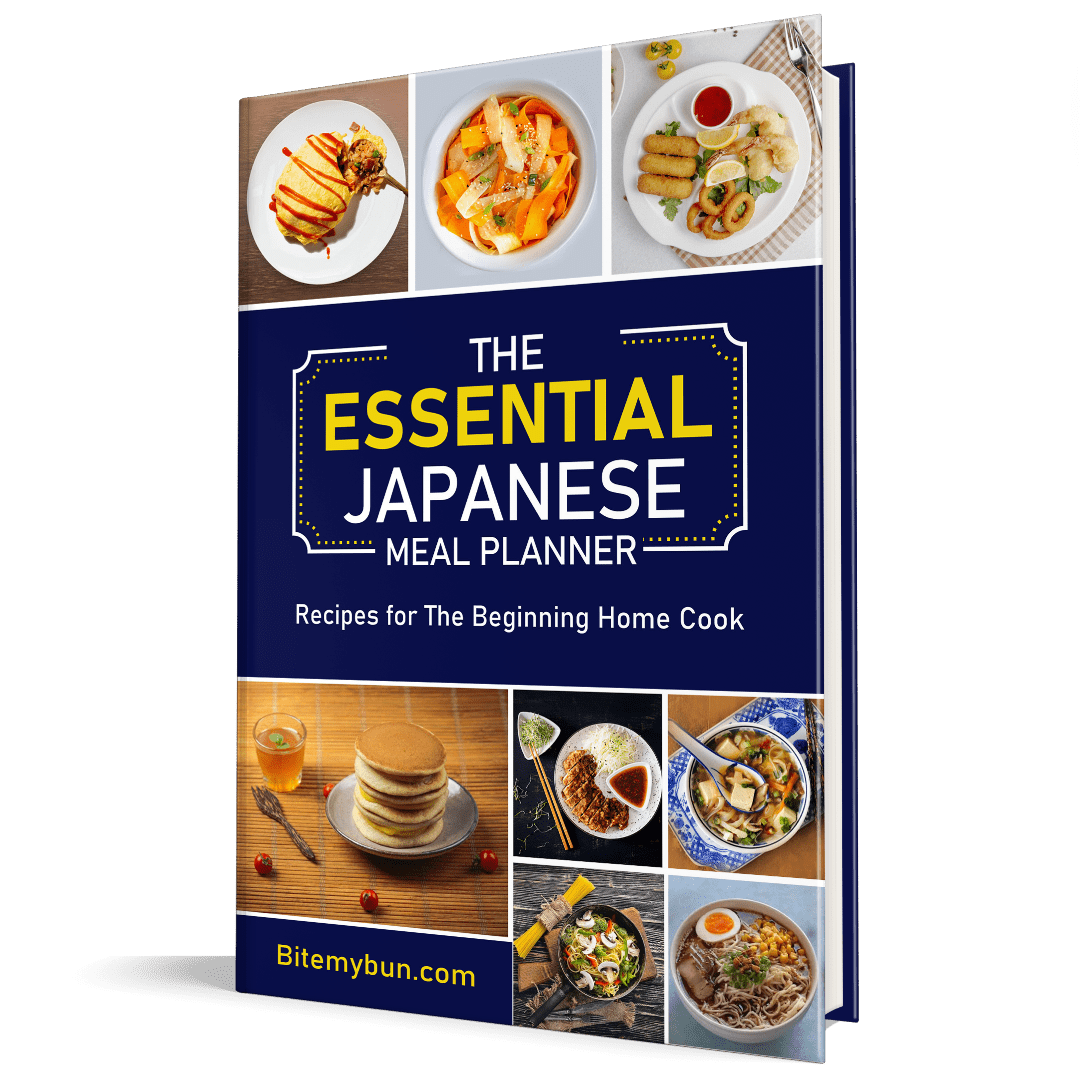 Check out our new cookbook
Bitemybun's family recipes with complete meal planner and recipe guide.
Try it out for free with Kindle Unlimited:
Read for free
Joost Nusselder, the founder of Bite My Bun is a content marketer, dad and loves trying out new food with Japanese food at the heart of his passion, and together with his team he's been creating in-depth blog articles since 2016 to help loyal readers with recipes and cooking tips.