Anyone who is familiar with the Japanese style of cooking has probably heard of Teppanyaki.
You can't help but notice the sounds of food on iron plate grills when checking out the Japanese cooking.
It is one of the many popular cooking styles in Japan and it involves grilling on an iron skillet.
With the correct tools and equipment, it is possible to practice Teppanyaki in the comfort of your home.
Ingredients in Teppanyaki style cooking
Teppanyaki style of cooking is characterized by light seasoning and fresh, flavored ingredients.
They include:
Okonomiyaki and monjayaki (savory pancakes with a number of different flavors and ingredients).
Onions, mushrooms, bean sprouts and carrots.
Pepper, vinegar, soy sauce, wine, salt and garlic among other seasonings.
The ingredients used in cooking Western teppanyaki are a little different from the Japanese. Beef is the most common ingredient in Western cooking.
Others include chicken, scallops, vegetables, shrimp and lobsters, with soybean oil used for cooking them.
Here we've summarized it in a video for you:
#1 Teppanyaki recipe: beef Yakiniku
Delicious Teppanyaki dish using Yakiniku sauce with beef, mushrooms and zucchini.
Ingredients
1

lb

beef for Yakiniku

sliced

2

large

white onions

sliced

1

zucchini

sliced

1

bell pepper

sliced

16

mushrooms

1/4

kabocha pumpkin (Japanese pumpkin)

or a winter squash will do as well

2

tbsp

vegetable oil
Yakiniku sauce
1/4

cup

soy sauce

2

chili peppers

dried

2

tbsp

sugar

2

tbsp

mirin

1

tbsp

garlic

grated

1

tbsp

ginger

grated

1/2

tbsp

grounded sesame seeds

1

tsp

sesame oil

1

handful

cilantro

chopped

2

eggs

boiled
Instructions
Start by making the Yakiniku sauce. Add sliced chili pepper and all the other ingredients, except sesame oil, into a pot then cook and stir until it starts to boil. Add the sesame oil and stir for another 2 minutes.

Slice onions into 1/2'' thick and pepper into ½'' width. Slice Kabocha pumpkin and zucchini into ½'' thick. Cut off the stems from mushrooms and slice them in three thin slices each.

Boil the eggs for about 5 minutes and cool them off under cold water. Peel them and set aside.

Heat the vegetable oil on the teppan (or skillet) at high heat. Start by grilling the vegetables because they will take longer than the meat, then cook the sliced meat alongside the vegetables on the teppan (or use a separate skillet for the meat) and add the Yakiniku sauce to the meat.

The vegetables should be done after about 12 minutes and the meat in about 8. Use the grill scrapers to move around the vegetables and meat a few times during this time to make sure every side gets evenly grilled.

Serve the meat and vegetables in a bowl with some noodles or steamed rice underneath and add the cooked egg, you can halve them per bowl, and add freshly chopped cilantro.
Most of the things on the ingredient list you probably already have, but let's take a closer look at these two: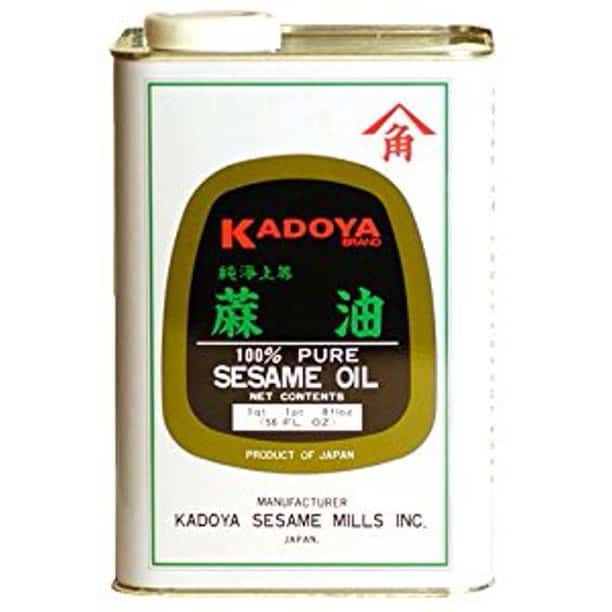 Japanese Roasted Sesame Oil:
Kadoya
How teppanyaki cooking is performed
The ingredients used in preparing the Japanese teppanyaki are yakisoba, sliced meat or seafood, and cabbage. Vegetable oil, animal fat or a mixture of both is used in the cooking.
Kobe beef is the most common in restaurants but is a bit expensive though it's of much higher quality. Less expensive meat from the USA and New Zealand are also available.
The beef cuts are either choice sirloin or tenderloin.
The dishes come with a variety of side dishes such as zucchini, mung bean sprouts, crispy garlic chips, and fried rice. In Japan, only soy sauce is available but other Western restaurants provide dipping sauces as well.
Teppanyaki food may be outstanding in taste, but wait until you see how it is prepared. A teppan grill is placed on the table where you will be seated before the chef begins the outstanding performance.
The knife, fork, and spatula are flipped, tossed, clanged and drummed together creating a rhythm that will definitely capture your attention.
The feast will then begin with the chef's skillful chopping and dicing of the food which is then placed on a grill that is already aflame.
The result is not only appealing to the eye but the taste will leave you longing for more.
If you are lucky to get a truly creative chef, you may witness some of the following tricks:
Catching an egg with the hat
Flipping of a shrimp tail into the shirt pocket
Splitting an egg mid-air with a spatula
Flipping pieces of shrimp into your mouth
These are just but a few of the many tricks you may come across. You will also have the privilege of choosing your own chef and how you want the food prepared.
What Teppanyaki is all about
Teppan is Japanese for iron pan while yaki means grilled. Teppanyaki is mainly characterized by fresh ingredients and light seasoning. This style of cooking enhances the original flavor of the ingredients rather than cover-up them up.
The common seasonings involved in teppanyaki cooking are wine, soy sauce, salt, pepper, and vinegar. Garlic is also used in plenty especially when preparing meat, chicken and bean sprouts.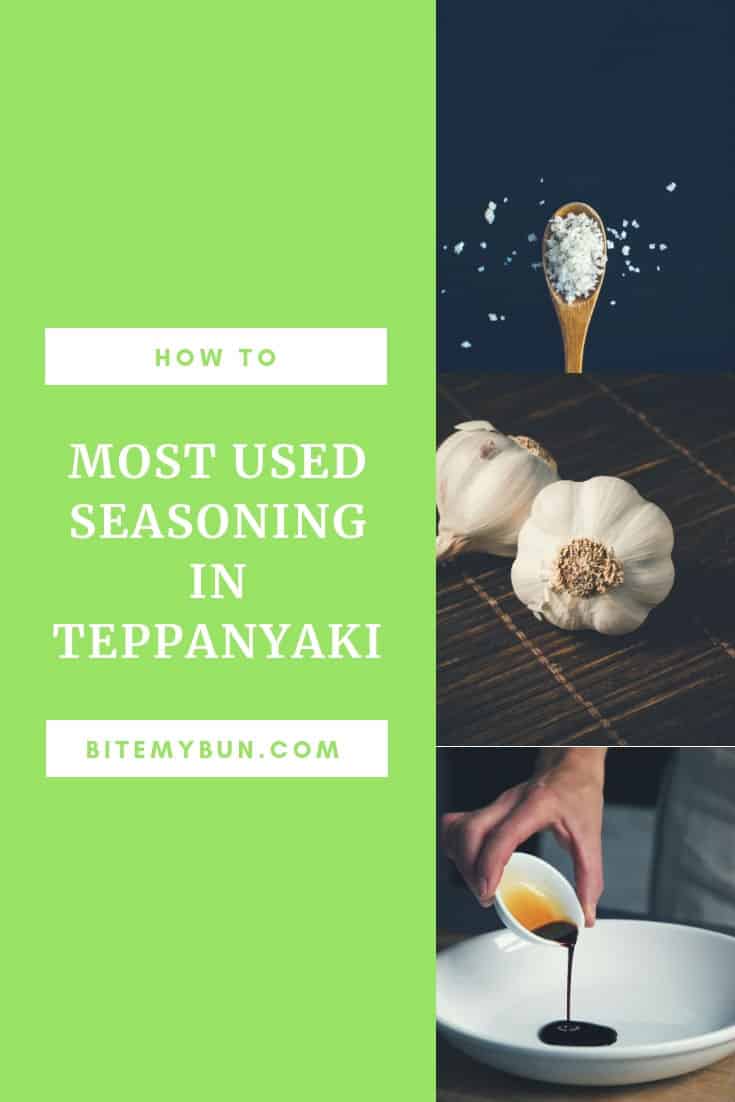 All kinds of beef from different geographical regions feature in teppanyaki dishes. You will have to dig deeper into your pocket for Japanese beef from regions like Kobe, Akita, and Matsusaka.
The highest quality of Japanese beef is believed to be produced from cows that receive special treatment such as music and massage.
The origin of Teppanyaki
The Japanese are known for their creativity and they have a reputation of turning basically anything into a form of art, and cooking is no exception.
Teppanyaki cooking began in Tokyo as locals began using a hot plate grill and one can't help but notice that not every aspect of this cooking style is Japanese.
It came as a surprise to the locals when a restaurant in downtown Tokyo known as Misono began using a table-side grill to do its cooking in 1945.
A combination of entertainment and Teppanyaki dishes such as 'flaming onion volcanoes' propelled Misono to global fame.
Nowadays, we westerners have adopted the style and you can even start in your own home. Check out my buying guide for some top tips on what you need to get you started.
Plus points of Teppanyaki dishes
Teppanyaki dishes are very low on fat and are considerably light since very little oil is involved in the cooking.
When ordering teppanyaki dishes in a restaurant, you are given the option of deciding exactly how you want it prepared.
You can decide the kind of seasoning and the amount of oil that suits your taste. The food comes in small portions but adequate. It is the kind of food that would definitely be recommended for health-conscious folks.
It is also safe to say that the ingredients used in teppanyaki cooking are recommendable as far as health is concerned.
Get your quick start in enjoying Japanese cuisine here with our top recommended tools
The popularity of Japanese steak houses has made Teppanyaki a household name in America. The teppanyaki style of cooking is also used in preparing yakisoba (noodles) with seafood or sliced meat using vegetable oil or animal fat.
It has evolved over the years into an interesting style that is no longer considered as just cooking but as a form of art.
Joost Nusselder, the founder of Bite My Bun is a content marketer, dad and loves trying out new food with Japanese food at the heart of his passion, and together with his team he's been creating in-depth blog articles since 2016 to help loyal readers with recipes and cooking tips.